This post may contain affiliate links, which means we may receive a commission if you purchase through our links. Please
read our full disclosure here
.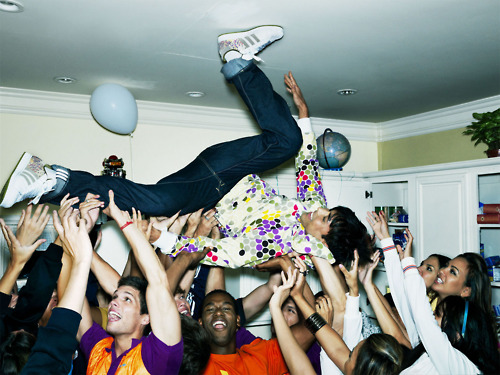 The college party is a campus mainstay, and undoubtedly an event you'll attend regularly during your four years. But because sticky floors, crowded rooms, and hordes of sweaty people in line for drinks are mainstays of the college party scene, it's important to take the setting into account when you're getting ready to go out with your girls.
We've covered what to wear to parties before, but we're back with even more tips on what to wear and bringto a college party, plus three cute fall-appropriate college party outfit ideas. Enjoy!
Tips on What to Wear to College Parties
Don't wear anything you don't want ruined. Drunk college students are not picky about where they spill their beer, and the last thing you want is your favorite top or bag ruined because someone dropped their Natty Light. Stick to pieces that are cute but easily replaceable if ruined — Forever 21 and Charlotte Russe are great places to pick up party-appropriate pieces that won't break the bank.
Stay away from suede. There's no quicker way to ruin a pair of beautiful suede shoes than by wearing them to a college party. Even if you're super careful about where you walk, chances are they'll get messy and you'll have just lost a pair of shoes. Stick to shoes made from patent leather or synthetics in order to protect your footwear investments.
If you want height, stick to a wedge. I rarely wear stiletto heels to crowded college parties, just because I don't want my nice shoes getting ruined or stepped on. But if you love the way heels look with your going-out looks, try a wedge instead! They're easy to walk, stand, and dance in — what could be better?
Bring a coat and cross-body bag. If you live where it's cold, you'll probably need a jacket as you travel from your dorm to the party. Your investment coat might be nice and warm, but you don't want to run the risk of having it ruined or worse, stolen from the "coat pile." (This has happened to people we know!) Instead, wear a coat that you won't be devastated to lose. And don't forget your cell phone, ID, room key, and other necessities — cross-body bags keep your belongings safe while keeping your hands free.
Outfit 1: Casual Cool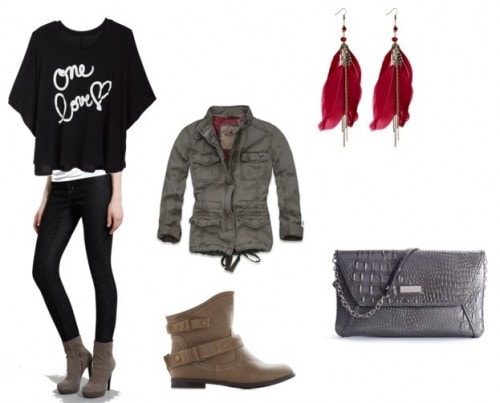 Shirt, Jeans, Jacket, Booties, Earrings, Bag
Outfit 2: Statement Accessories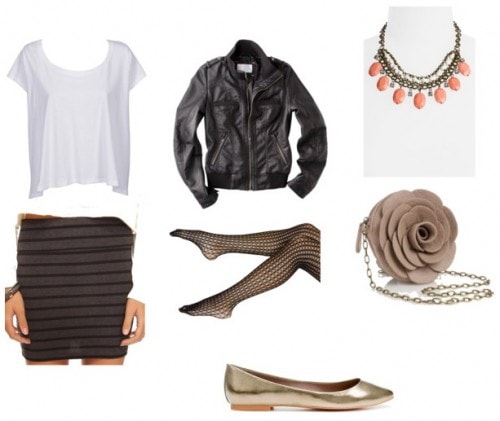 Top, Skirt, Jacket, Tights, Flats, Necklace, Bag
Outfit 3: Lovely in Long Sleeves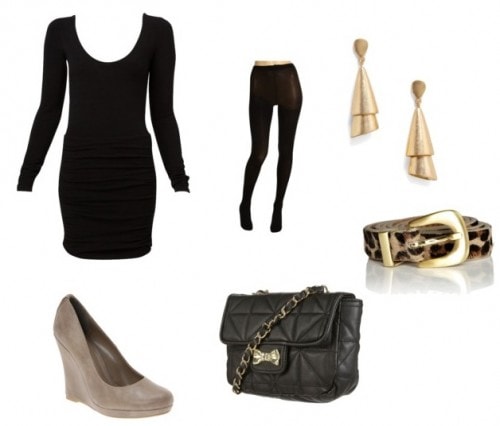 Dress, Wedges, Belt, Tights, Earrings, Bag
What Do You Think?
What's your go-to party ensemble? What are your tips for dressing for college parties? Which look is your favorite? I'd love to hear from you, so be sure to leave a comment!