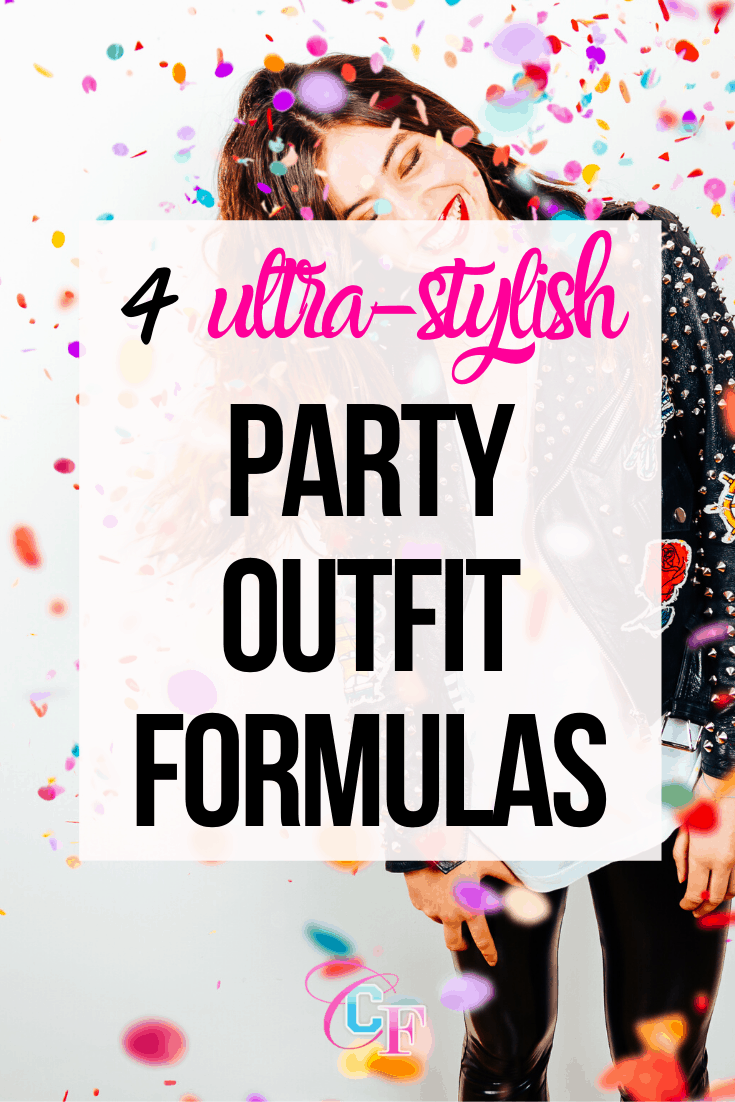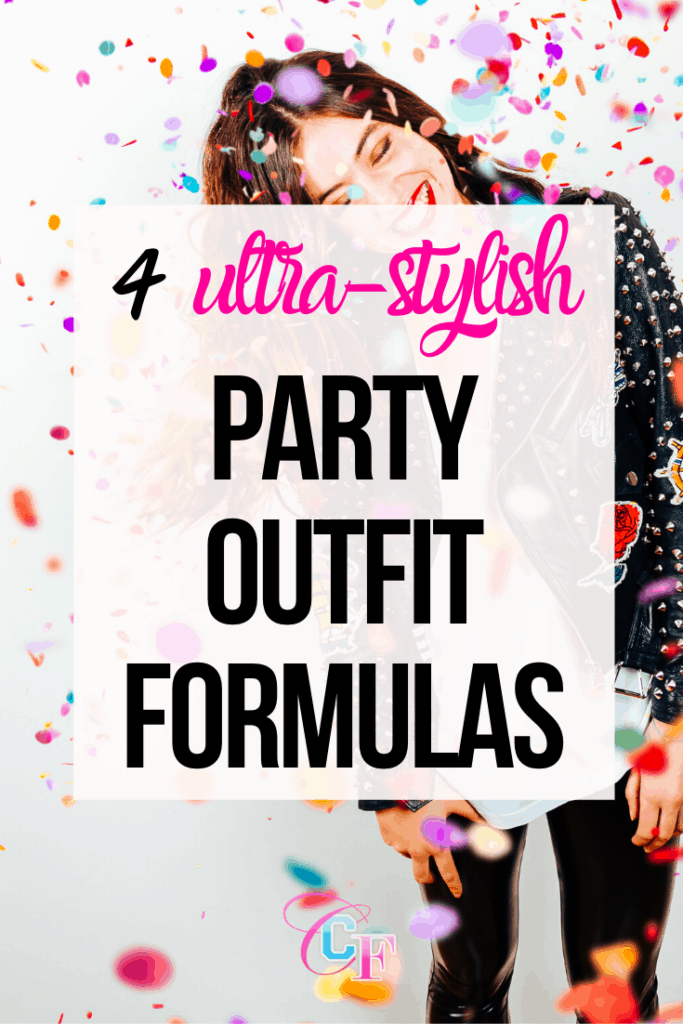 When you're swamped with school, clubs, and work, and all you need is a fun night out with your friends, it's hard to find time to pick a cute party outfit.
Isn't it enough that we have to style an outfit every morning? It's hard to choose what you're gonna wear twice in a day when you still haven't decided on your major.
We're busy, driven, hard working women and that sometimes means we all show up wearing the same outfit to parties: crop top, jeans/leggings and converse. I mean, it's comfy, easy and cute, so who can blame us?
But why settle? You can look insanely cute, while feeling comfy in super easy style party outfit formulas for your next night out.
Buying standout pieces that you can then pair with your basic clothing items is my trick for making statement outfits. Below, I'll show you just how it's done.
Here are four party outfit formulas each consisting of just three items to inspire you for your next night out.
Graphic tee + denim skirt + rain boots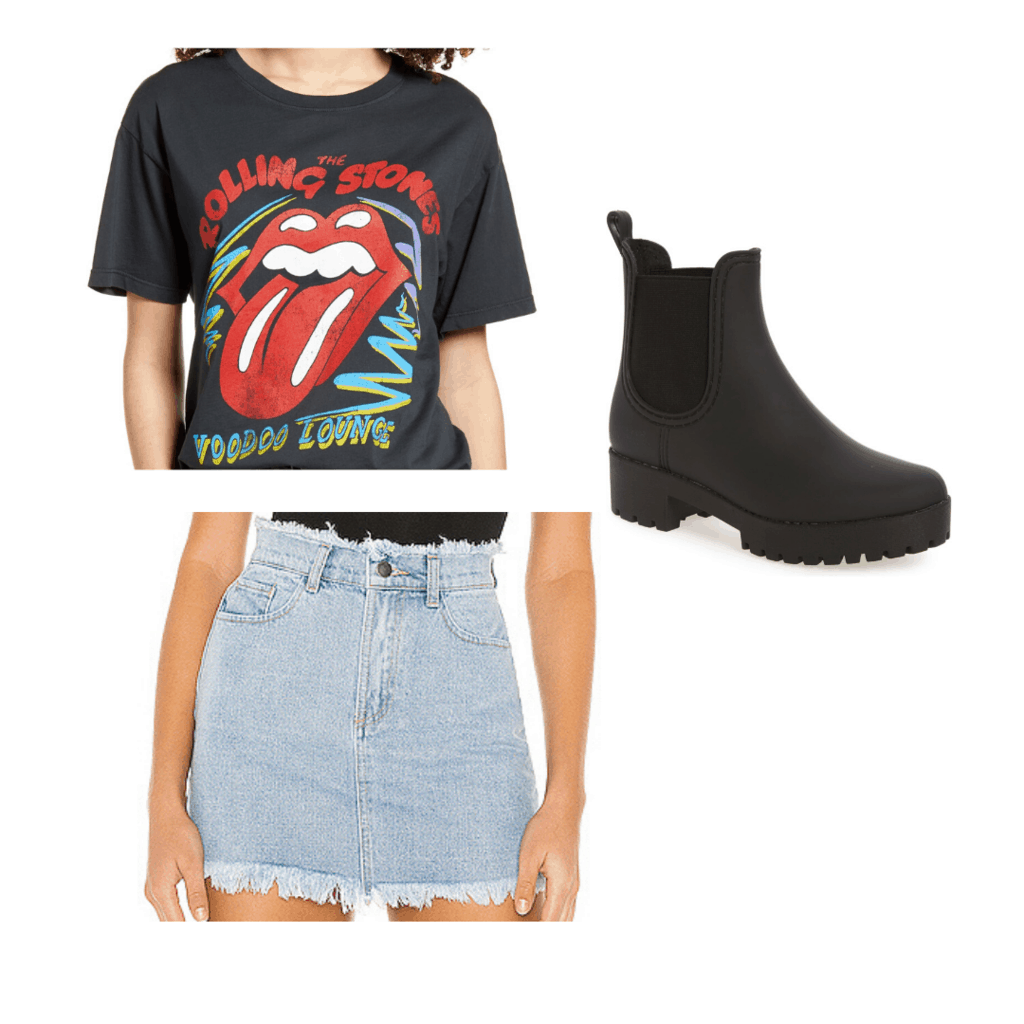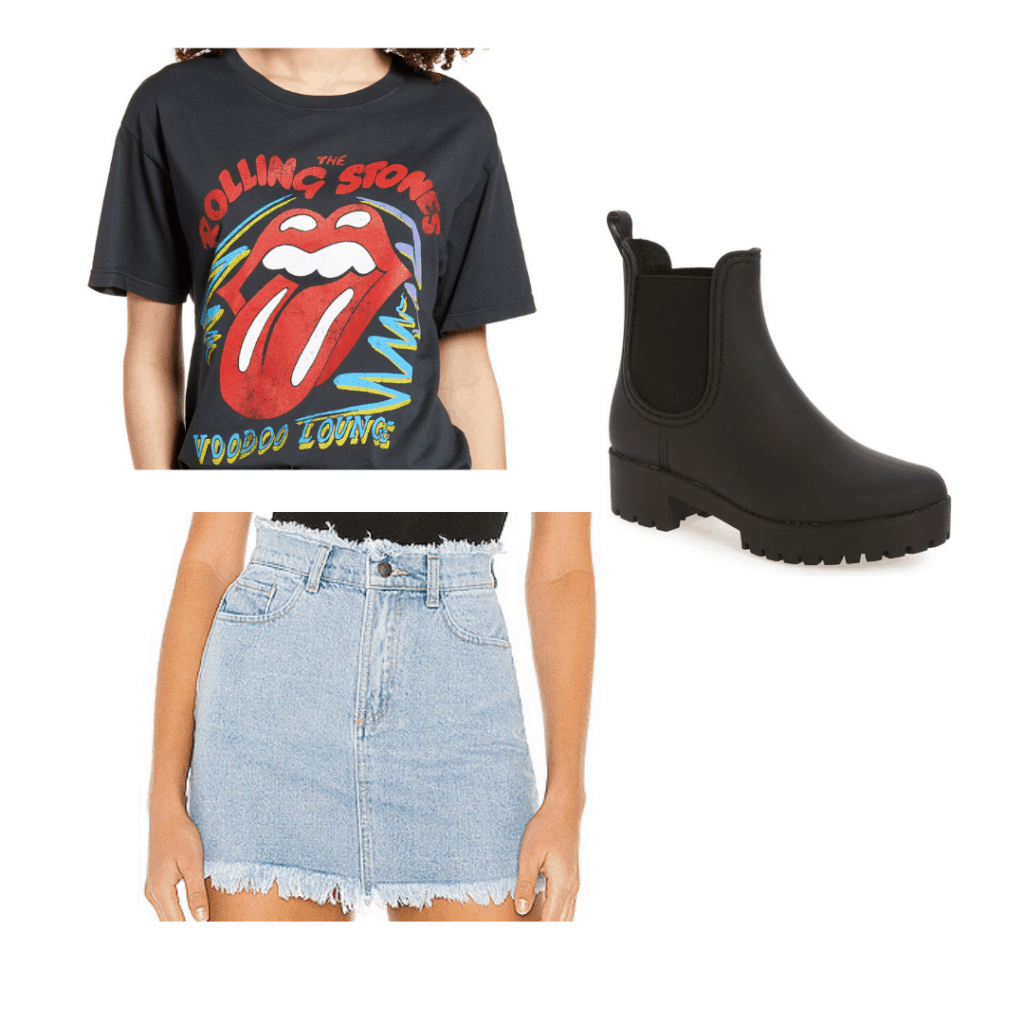 Products: Graphic tee – Nordstrom, Denim skirt – Revolve, Rain boots – Nordstrom
Yes, I did say rain boots, because it's always raining food and beverages in a party. Trust me, not only does this strategy keep your feet dry, you can also clean your boots very easily. Thank me later for this tip!
These Chelsea rain boots look super cute with a graphic t-shirt of your favorite band. A light wash denim skirt makes for a more feminine look if that's your style, and also helps bring a little color to your outfit.
Lace bodysuit + dressy joggers + combat boots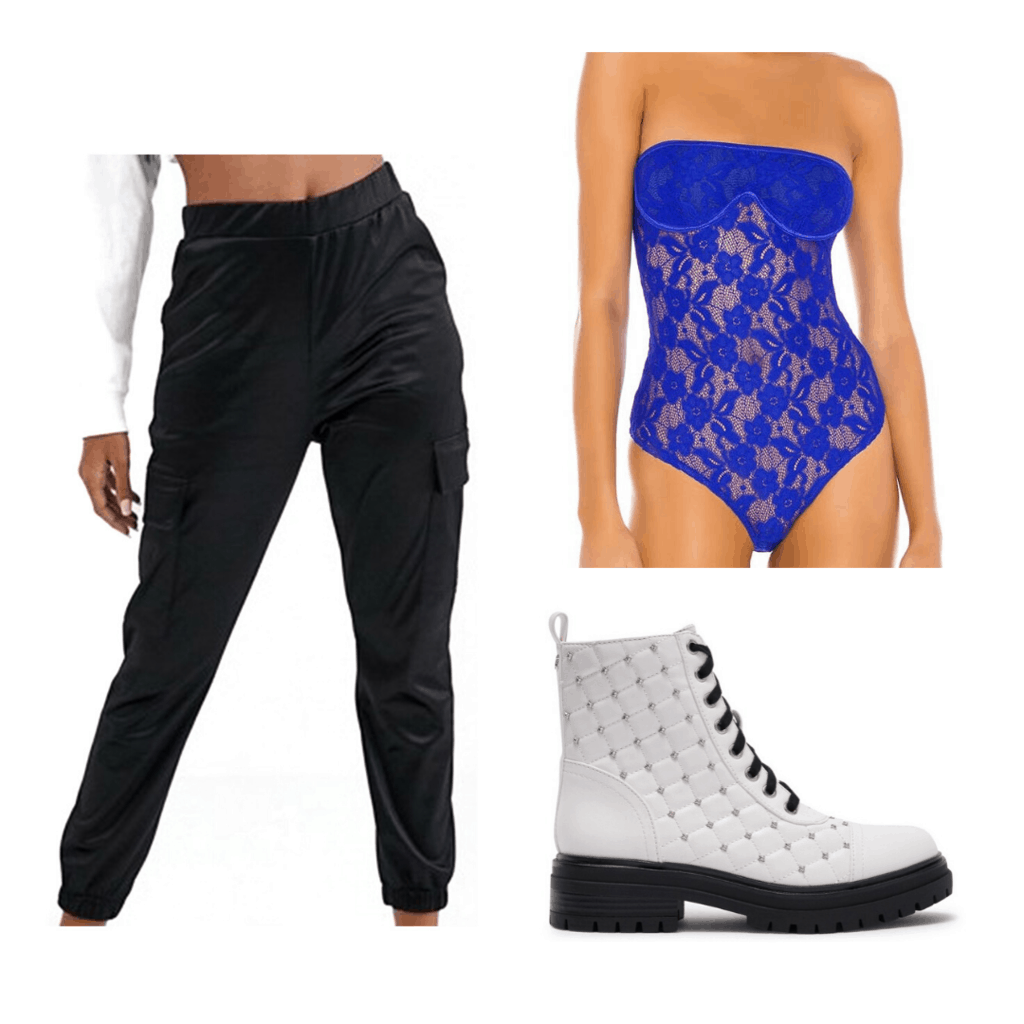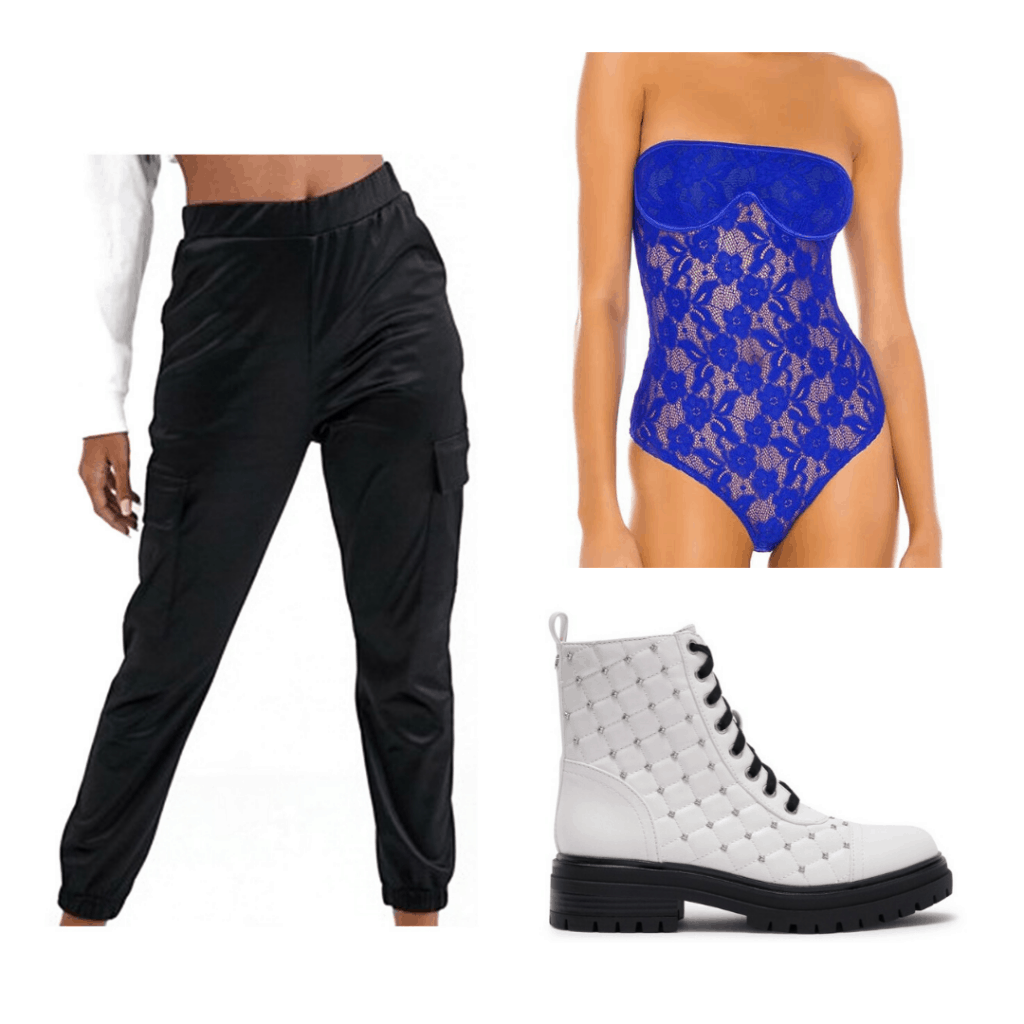 Products: Lace bodysuit – Revolve, Satin Joggers – Asos, Combat Boots – Amazon
Yes, bodysuits do present a problem when you need to hit the bathroom. But matching a bodysuit with super comfy joggers adds so much comfort to your night that it makes up for this inconvenience.
The trick with joggers is to pick some that are made of a cool fabric. My personal favorite: satin! Not only do satin joggers feel like a cloud, they make for a fancier touch.
Combat boots are key to this party outfit formula! They balance out the softness of the lace and the satin for an edgier look. They're also very resistant to party mishaps.
See-through top + leather shorts + printed combat boots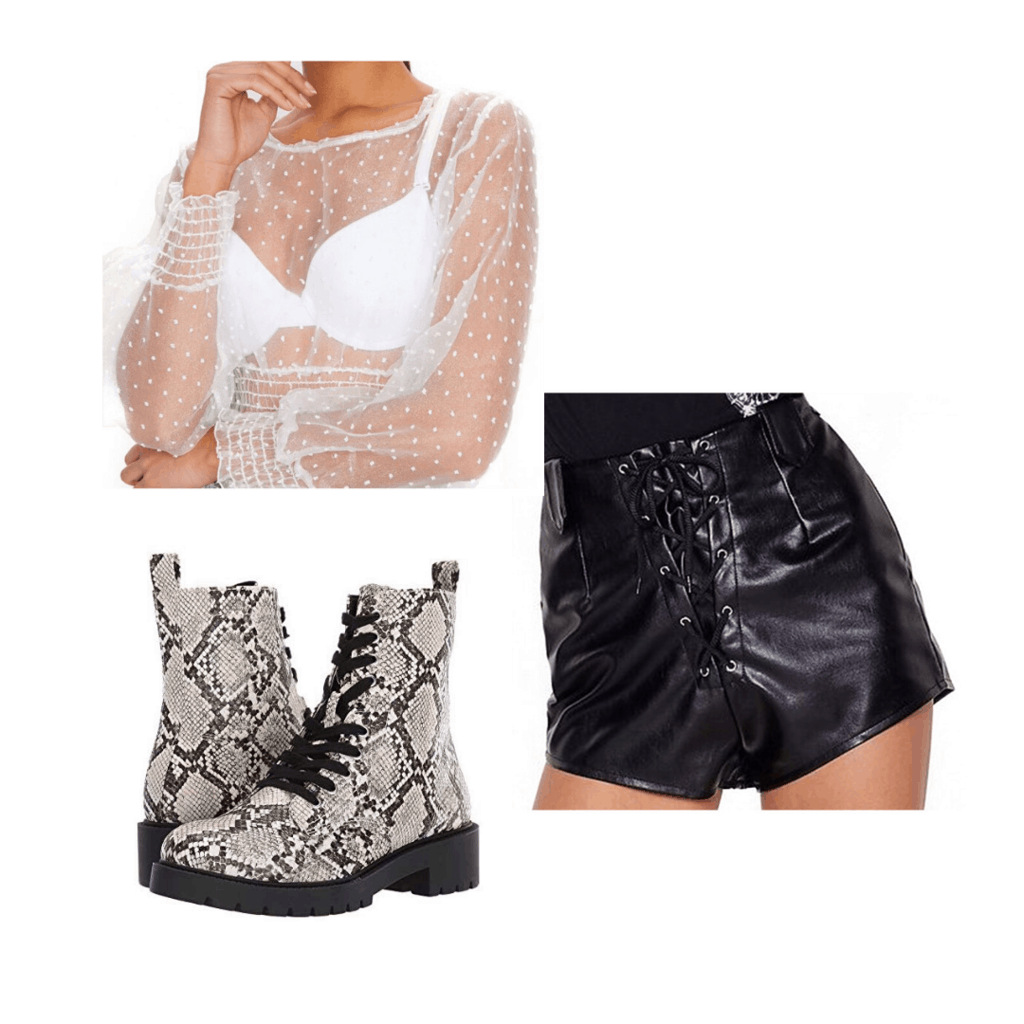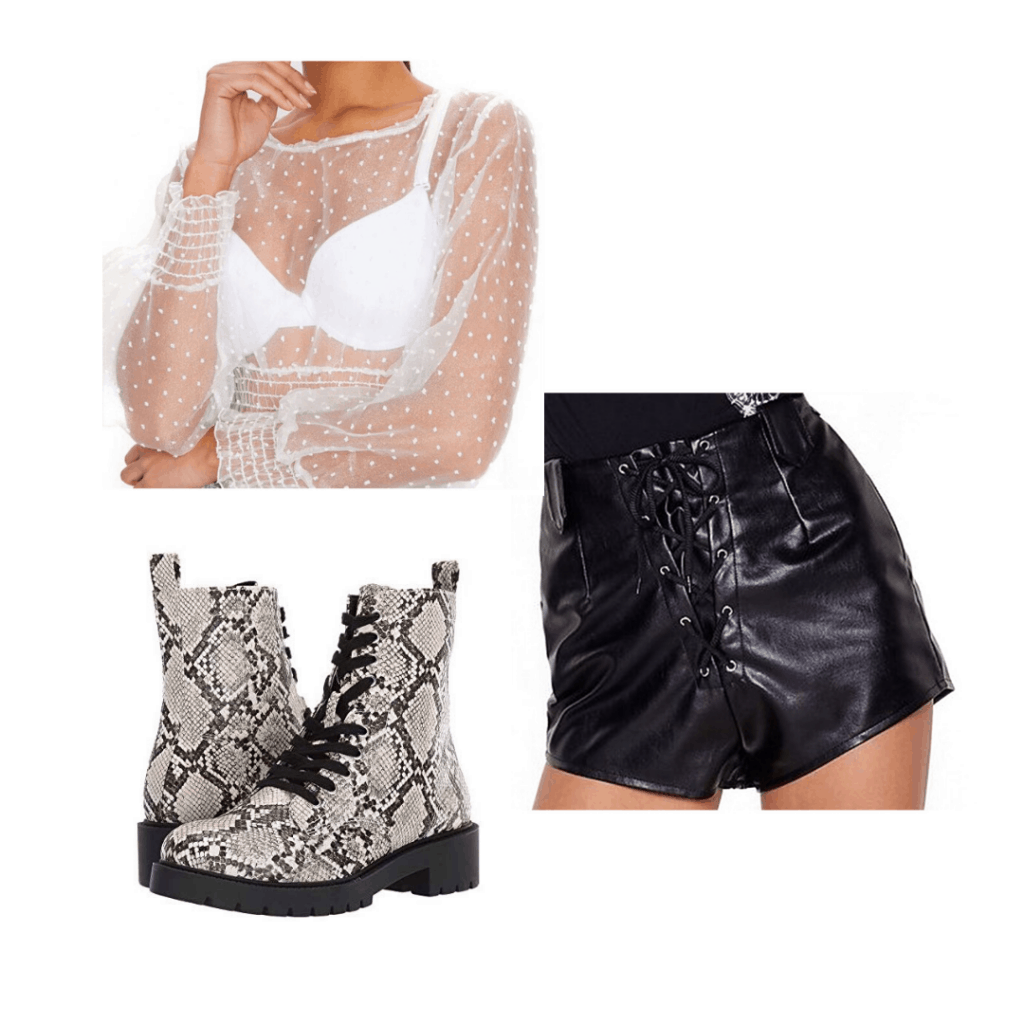 Products: Top – PrettyLittleThing, Faux leather shorts – Nasty Gal, Printed combat boots – Zappos
See-through tops are all the rage, and they make perfect substitutions for your same old crop tops. You can match a transparent top like this one with some leather shorts for an edgy but flirty look.
If you're wearing black and white, why not take a risk with your shoes? An animal print couldn't be more on trend!
This party outfit formula is all about contrasting standout pieces to make a perfectly balanced look. You're sure to have all eyes on you in this outfit.
Corset top + leather pants + chunky sneakers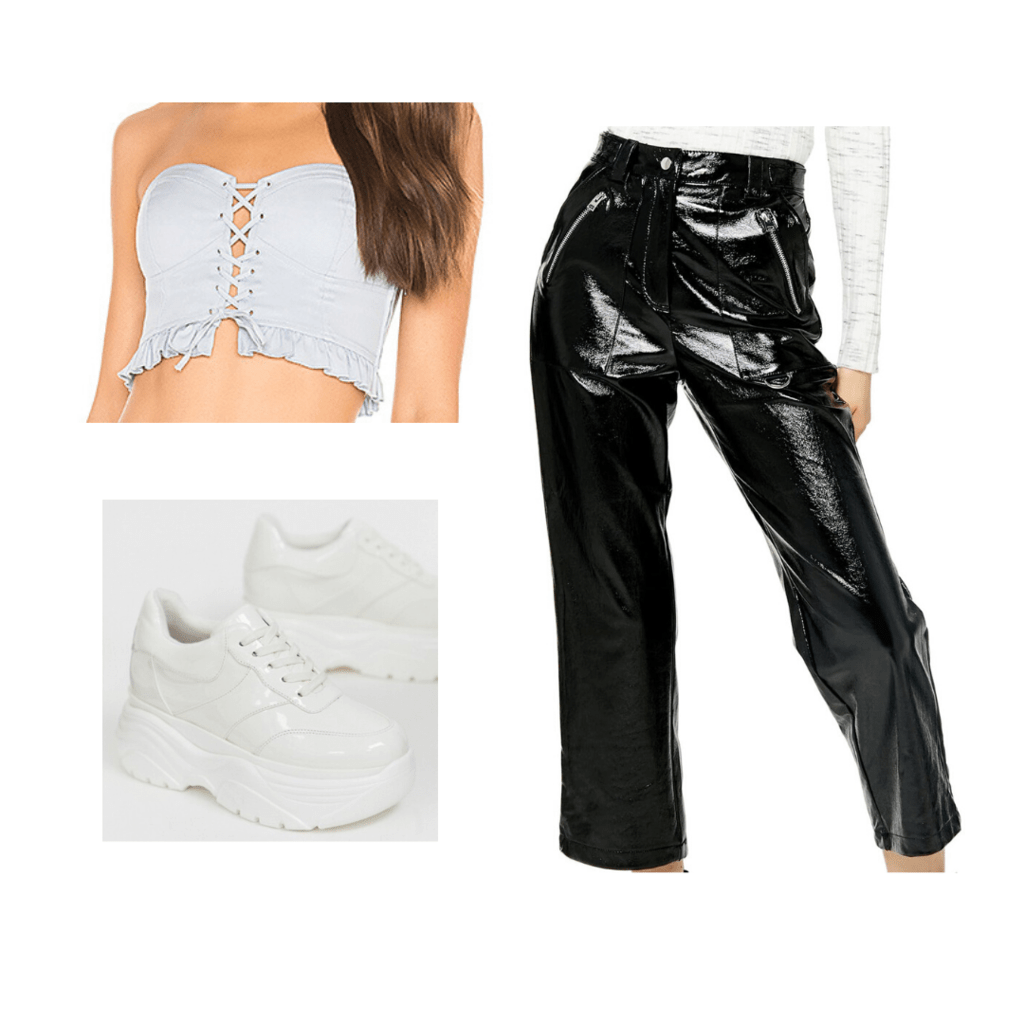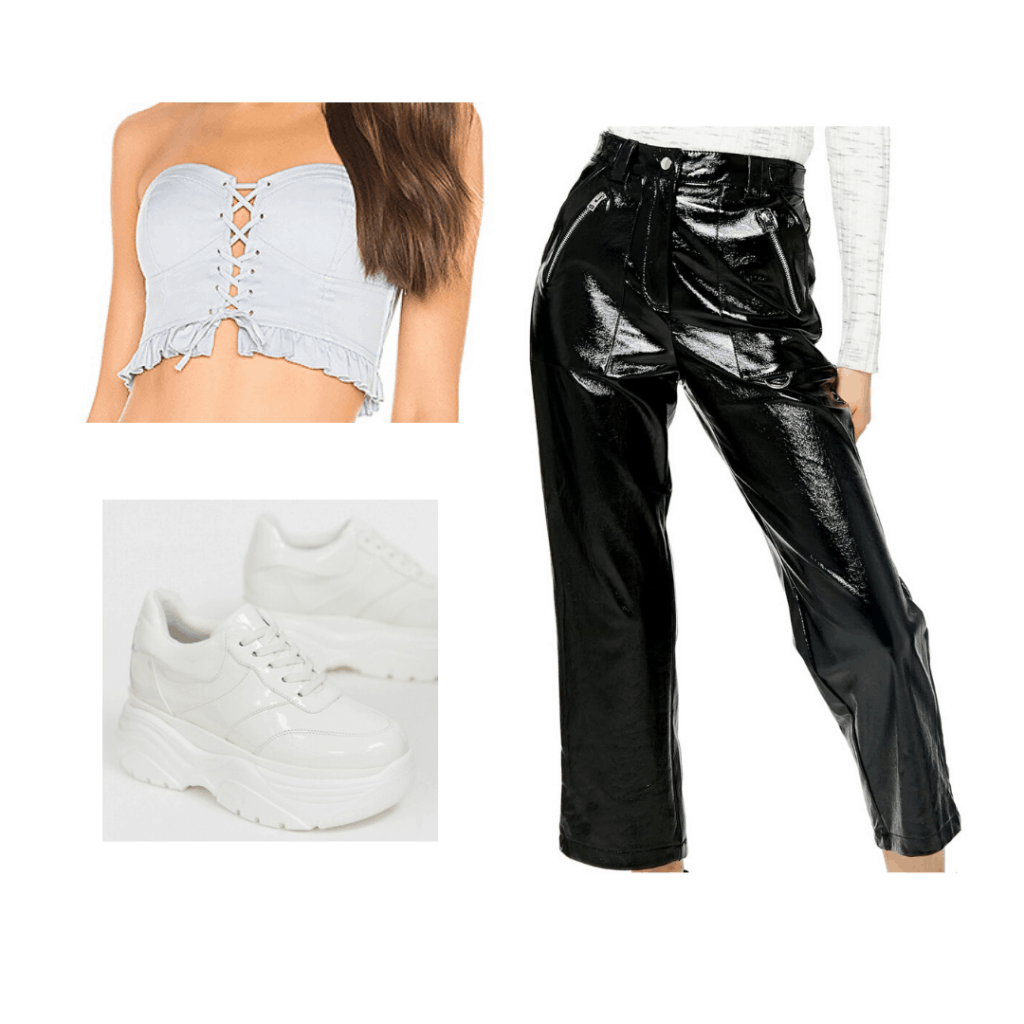 Products: Corset top – Revolve, Leather pants – Nordstrom, Chunky sneakers – Asos
Meet my new party clothing obsession: corset tops!
Match an ultra feminine top like this one with some cool leather pants and chunky sneakers. Don't be scared to choose a corset top with color, embroidery, florals, prints, etc… And for the pants? You can replicate this look with any wide legged pants. These bootcut ones feel very 2020.
What's your favorite party outfit formula?
The most important thing in all of this is that you feel confident, comfortable and ready to move! Focus on what you love rather than what other people might expect you to wear. Have fun picking your outfits!
Did you like our party outfit formulas? Did we miss any cute ideas? Let us know!