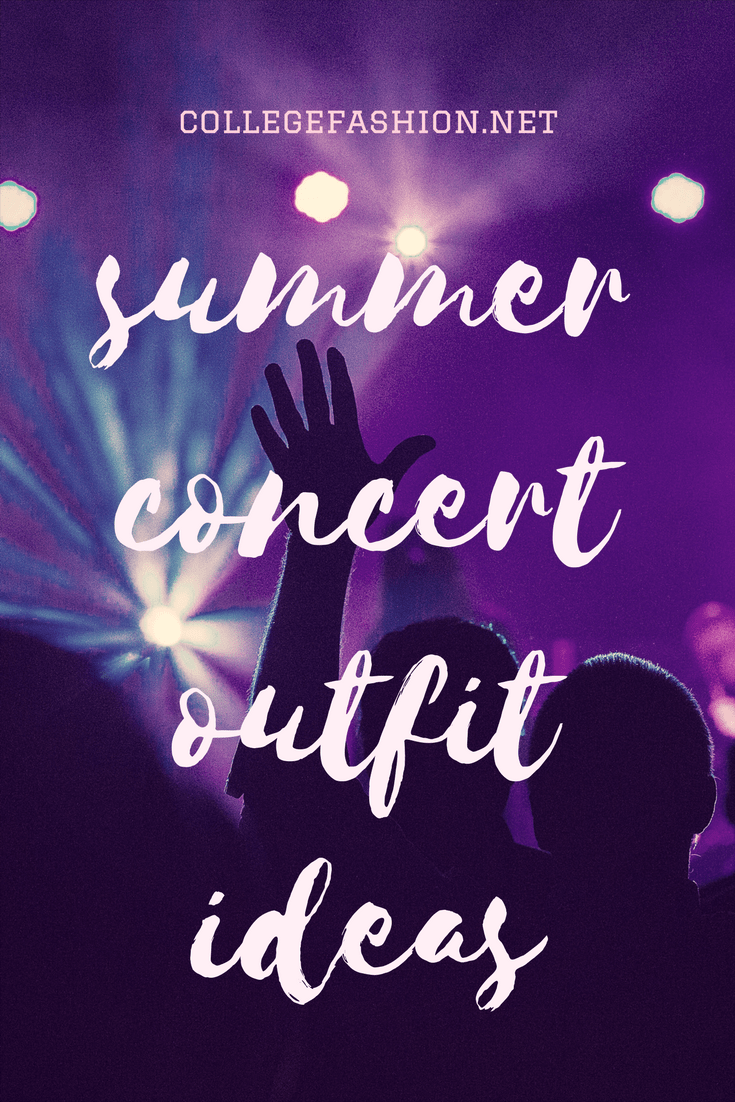 Maybe I'm just nostalgic for summers past, but for me, no summer is complete without a summer concert. A warm night full of music, amazing people, and excitement in the air? That's like a full summer in one event!
If you've already scored tickets to a summer concert, step two is deciding what to wear — the possibilities seem endless! Trying to fit the vibe of the concert while also staying on trend is a daunting task.
So this week, I put together some summer concert outfit ideas that will help you get your groove on in comfort while keeping your personal style intact!
1. Bralette and tracksuit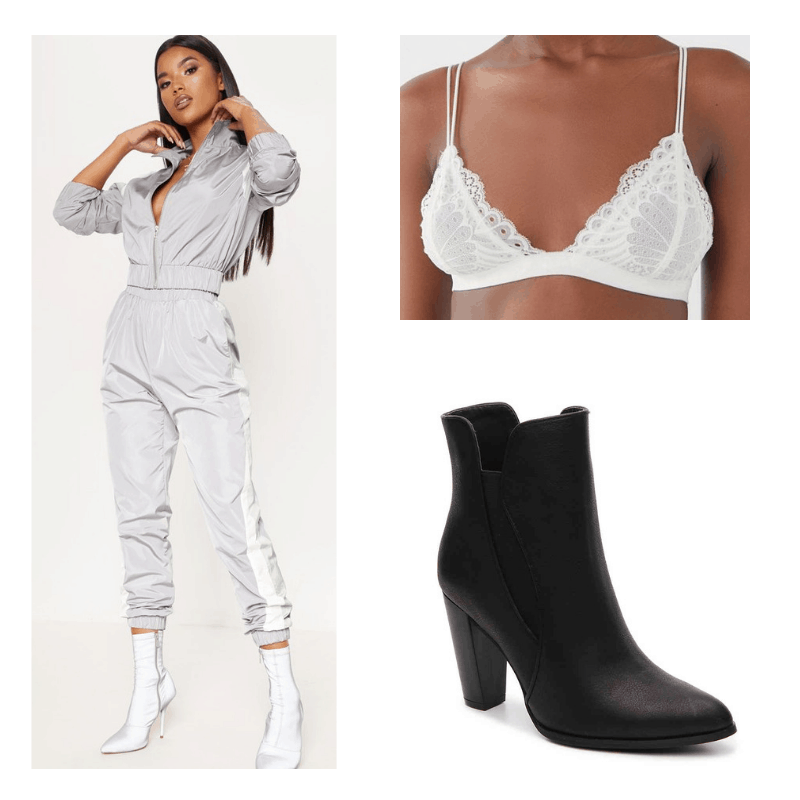 Products: Jacket – PrettyLittleThing, Pants – PrettyLittleThing, Bralette – Urban Outfitters, Shoes – DSW
This is a great outfit for an outdoor concert. While the sun is still shining, the bralette as a top will keep you cool but when the sun starts to set and it gets a bit cooler, the jacket and pants will be sure to keep you warm.
Try looking for a lace bralette, and if you're more conservative, you can find a crop top or corset top that covers more of your stomach.
As for track suits, anything works! Have fun with it and express your personality.
2. Bright romper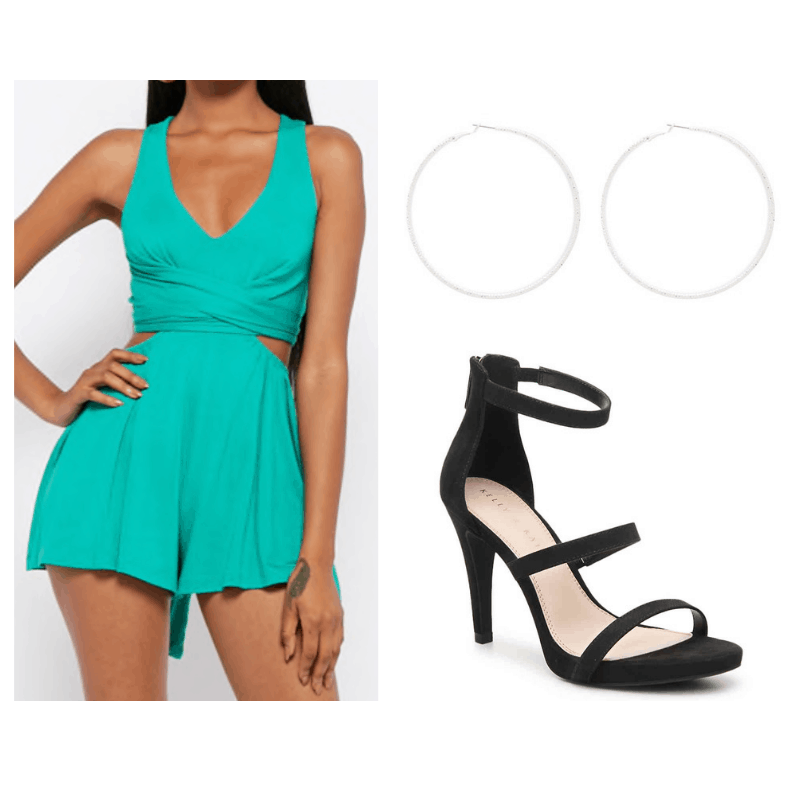 Products: Romper – Forever 21, Earrings – Forever 21, Shoes – DSW
If you're looking to be noticed by your favorite singer (or just want to find your friends easily in a crowd), opt for a bright colored romper for your summer concert.
The bright color will make you stand out but you will also stay cool and fashionable. Some block heels or sandals will complete the look.
3. Bandana as a shirt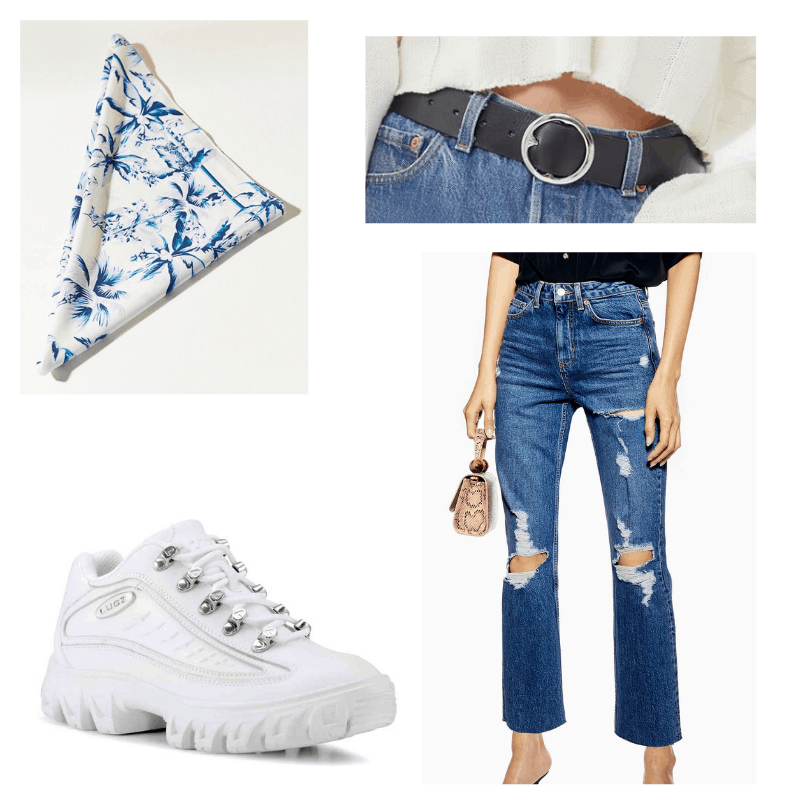 Products: Bandana – Urban Outfitters, Shoes – DSW, Belt – Urban Outfitters, Jeans – Topshop
An edgier option is to wear a bandana as a top. Make sure to find one that is large enough to cover your upper body and enlist the help of a friend to make sure it is secure.
Put on some high waisted jeans or shorts and you will be good to go!
4. Nice dress and oversized jacket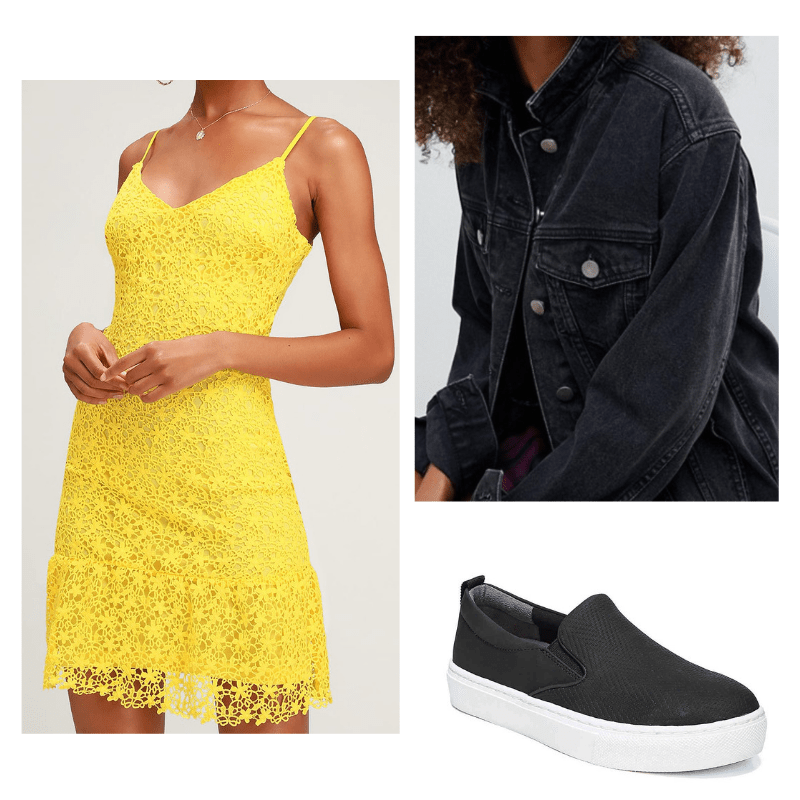 Products: Dress – Lulus, Jacket – ASOS, Shoes – DSW
For the concert that is somewhere between upscale and casual, try a little bit of both. Wear a nicer dress that you would wear to a party or formal event but pair it with an oversized jacket.
Sneakers will also emphasize the casual factor but the dress makes it more unique.
5. Graphic tee and fun bottoms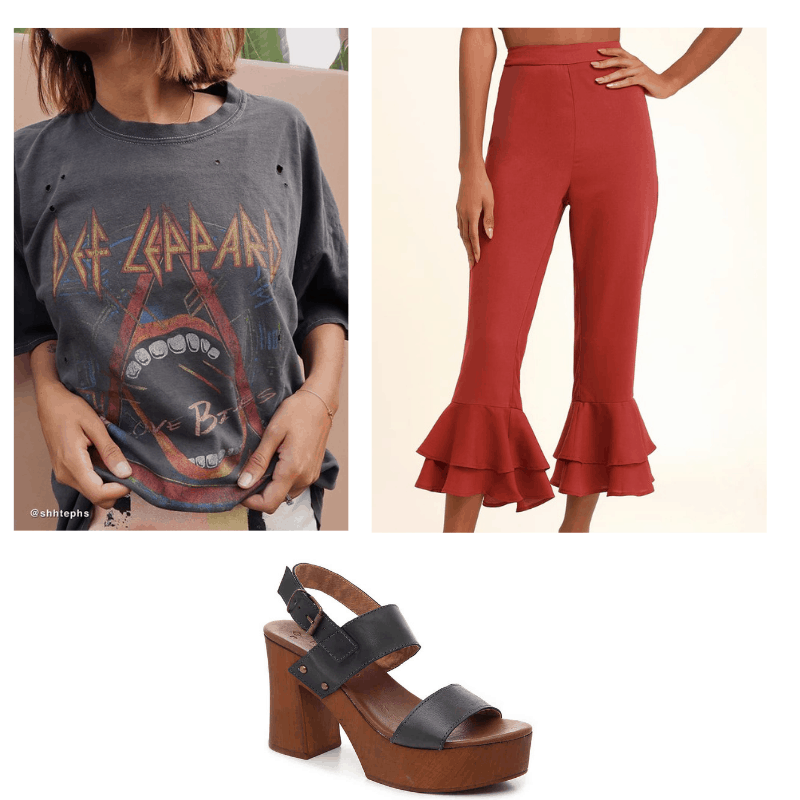 Products: Shirt – Urban Outfitters, Pants – Lulus, Shoes – DSW
This is a classic go-to summer concert outfit. A graphic tee and some nicer bottoms, such as these high waisted tiered ones, makes for a great combo for a night at a concert.
Try any old concert tee (bonus points if it's from a previous tour of the artist you're seeing) or a graphic t-shirt for the perfect outfit. This look is also great if you're planning to be out all day because it is super casual.
Are you planning on going to any concerts this summer? What's your favorite concert look? Where do you find concert outfit inspiration?
Going to concerts is one of the best parts of having time off from school during the summer. Concert styles are becoming more important and popular and this guide is sure to help.