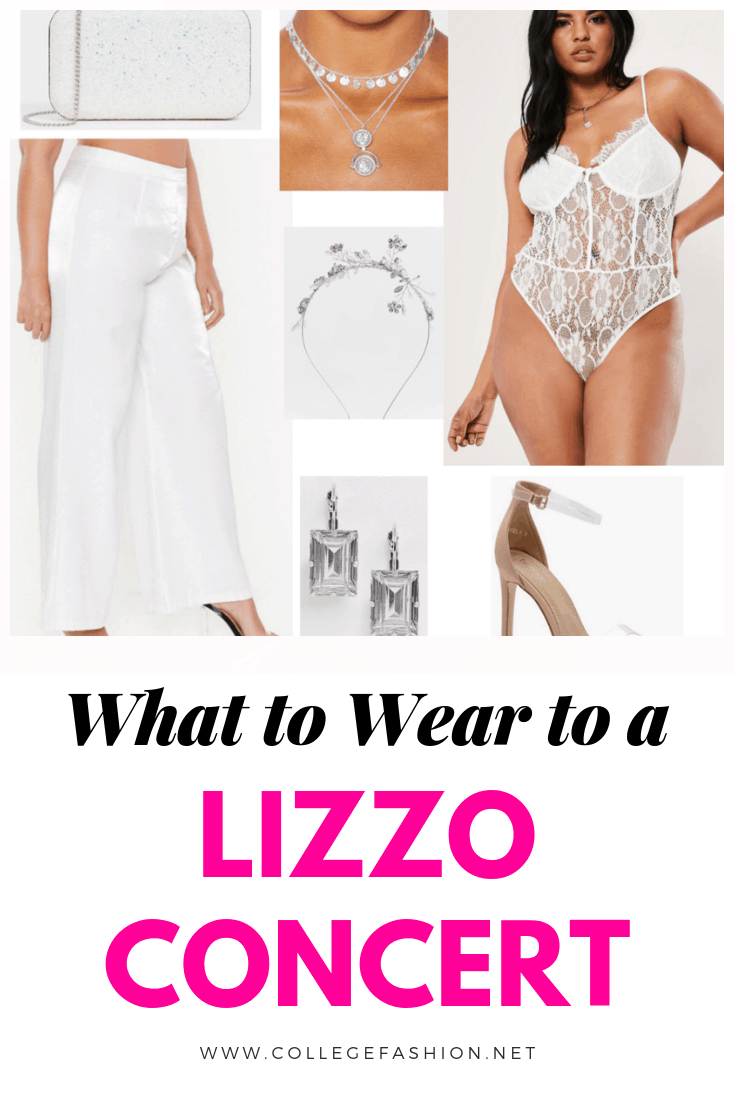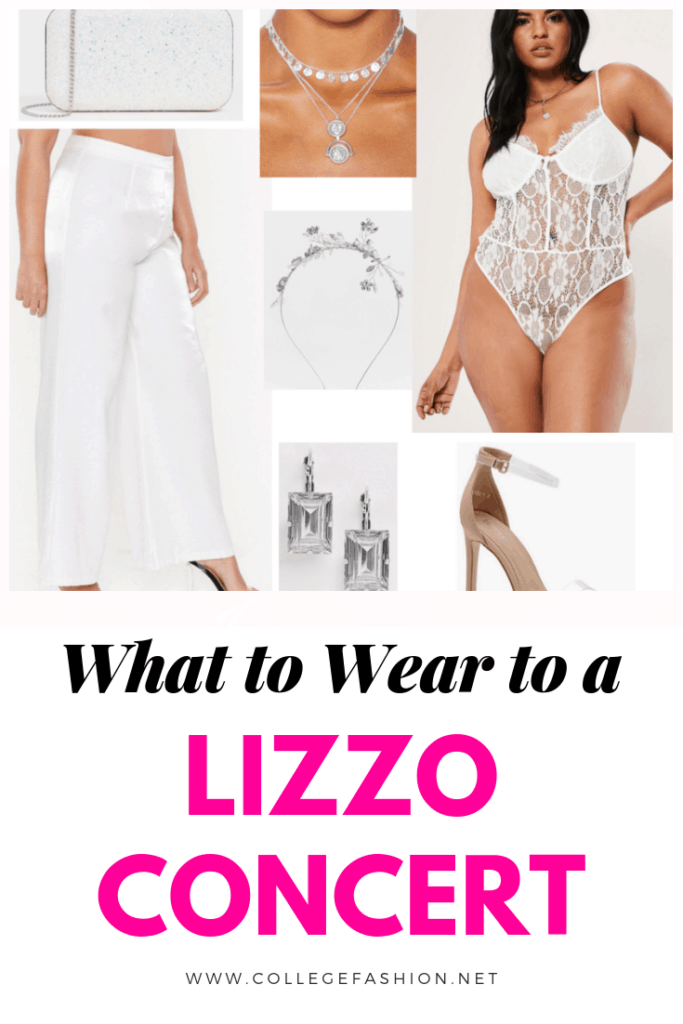 Melissa Viviane Jefferson (also known as Lizzo) is an American singer-songwriter and rapper. Her meteoric rise to fame came two years after the release of her first mainstream single Truth Hurts, which featured in the 2019 Netflix movie, Someone Great (Taylor Swift is a fan!)
Prior to Truth Hurts gaining traction with the general public, and therefore by extension, the mainstream charts, Lizzo had released many EP's and albums. Her latest studio album Cuz I Love You debuted at number 6 on the Billboard 200, before being redistributed with a deluxe version including hit singles Truth Hurts and Boys.
I recently became a fan of Lizzo's work, primarily after receiving requests on my last concert inspiration post to cover her badass fashion aesthetic and provide style inspo for her Cuz I Love You Too tour.
Many of you asked what to wear to a Lizzo concert. As always, CF readers, your wish is my command.
The album is nothing less than straight fire and I'm getting major FOMO because tickets for Lizzo's Dublin show have already sold out!
Regardless, it's my own fault for sleeping on this body-positive and all-round stunning songstress. For those of you attending the Cuz I Love You Too tour, here are some Lizzo concert outfit ideas for every body type! From plus-size to tall to petite, I'm going to be attempting to embody Lizzo's inspirational body positive attitude in my future posts!
Related reading: The Best Concert Outfits for Every Music Lover
Lizzo Look 1: Truth Hurts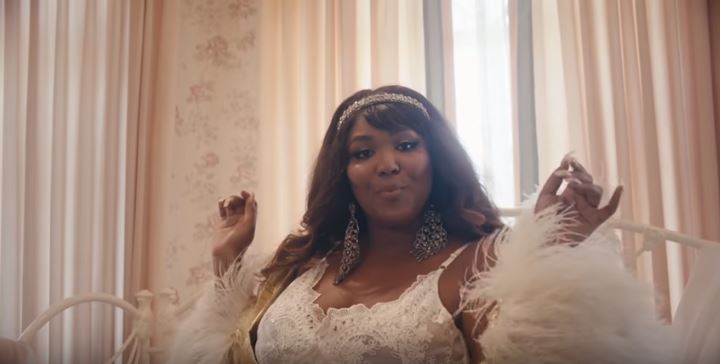 Lizzo's biggest hit so far, Truth Hurts, truly encapsulates Cuz I Love You 's core message – that you must love yourself before you can love anyone else (sound familiar?)
Truth Hurts sees Lizzo flaunt both her singing and rapping skills, in a hip-hop track that's set to become the break-up anthem for millenials across the world.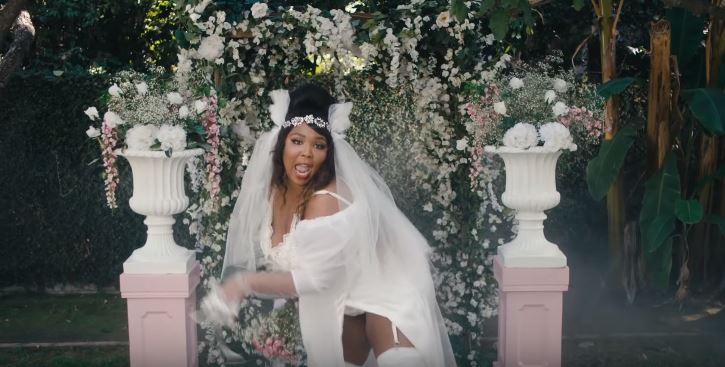 In the MV, Lizzo marries: herself? But not in a creepy, Sue Sylvester sort of way. Truth Hurts' message is one of empowerment, with the lyrics and video suggesting that a man partner cannot ultimately complete you. It's up to you to love yourself, and when you do, magical things happen.
For this Lizzo concert outfit, I decided to create an outfit inspired by her bridal aesthetic. I've primarily included plus-size styles for all the curvy ladies out there! Pretty Little Thing and ASOS have particularly good plus-size ranges, so definitely keep them in mind for your next online shopping spree!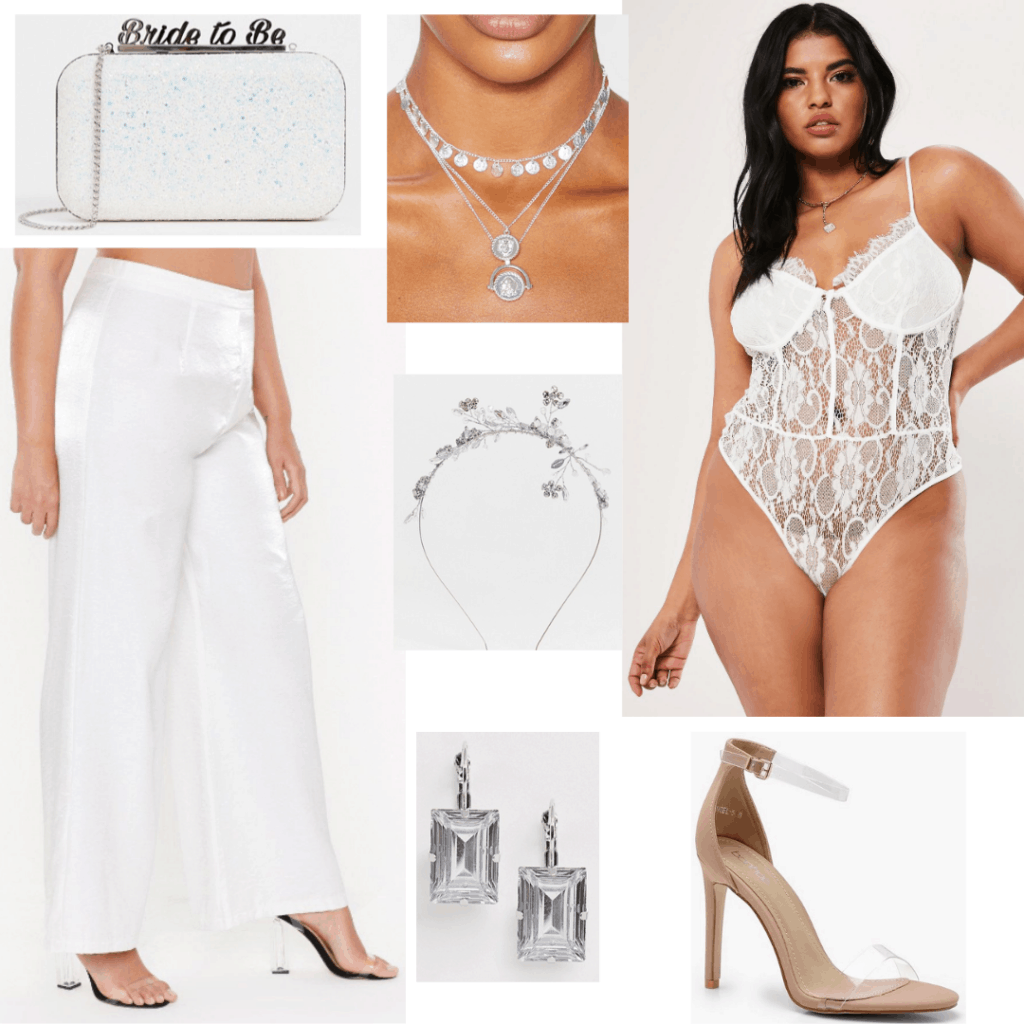 Products: Lace Bodysuit – Missguided, Satin Trousers – Nasty Gal, Silver Headband – ASOS Design, Bridal Clutch – ALDO at ASOS, Silver Necklace – Pretty Little Thing, Silver Earrings – ASOS Design, Nude Heels – Boohoo
Lizzo Look 2: Juice
Juice is the second song I've taken from Cuz I Love You. It was the original album's lead single, sporting a fun, bubbly, '80s retro-vibe MV.
With a dance routine reminiscent of that in Olivia Newton John's hit 1981 single Physical, Lizzo's Juice is another catchy and irresistible track about female empowerment.
Although she sports many fabulous outfits in the music video, my favorite of Lizzo's looks has to be this one: a glamorous green gown with a matching feather boa and glittery accessories.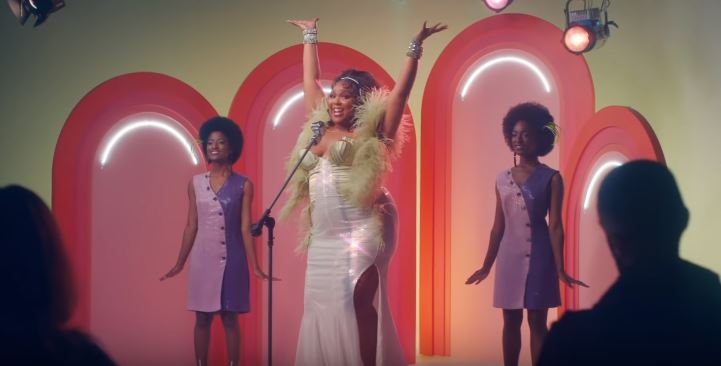 For this little number, I decided to go with items for a tall figure. As a tall girl myself (I'm 5'10), I can attest that it's often difficult to find clothes to suit my longer frame.
Often for tall girls, the issue is primarily with dress, skirt and pant lengths. Therefore this sage green midi dress (from Boohoo's tall range) ticks all the right boxes.
Combined with a faux-fur jacket in crisp white, and some cute mules, this Lizzo concert outfit is both glam and weather-appropriate for an Autumn concert.
Yes. it's a lil' bit extra, but what better occasion to go glam than a Lizzo concert?!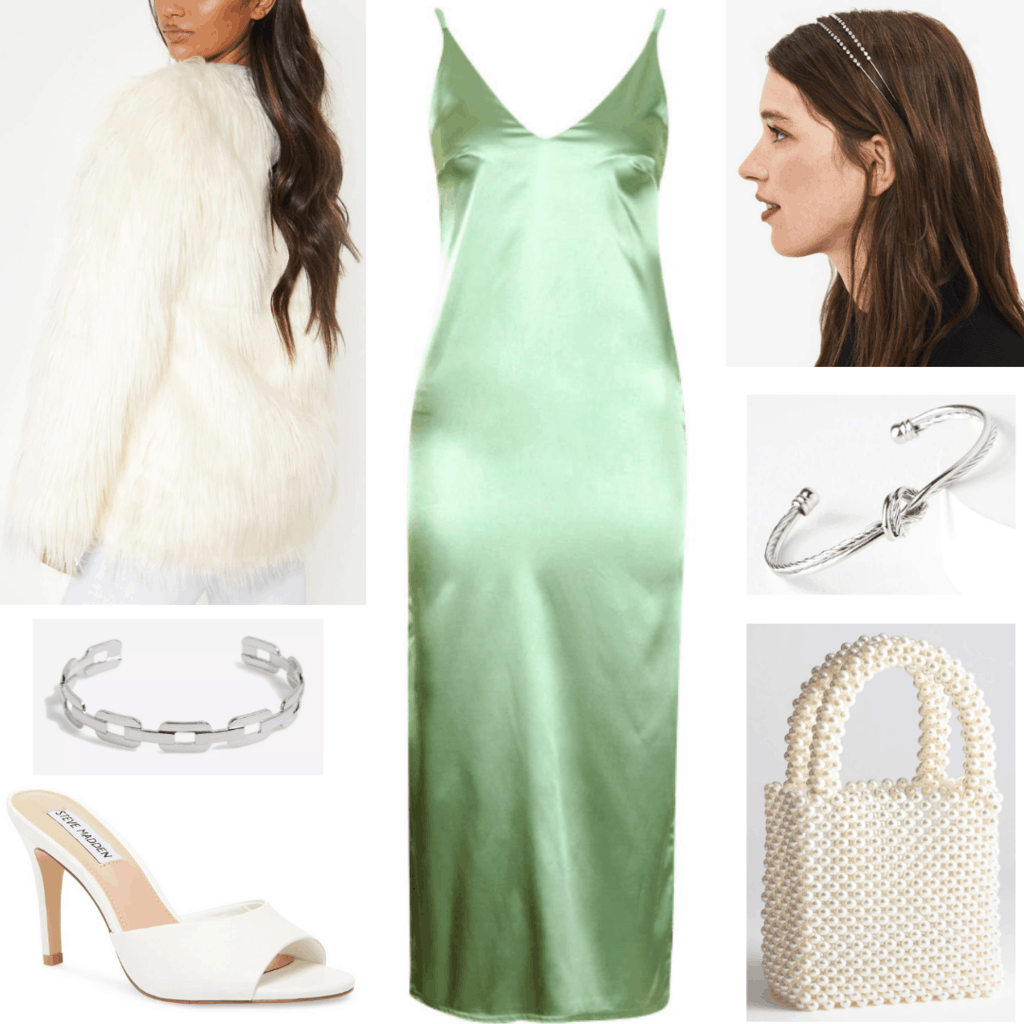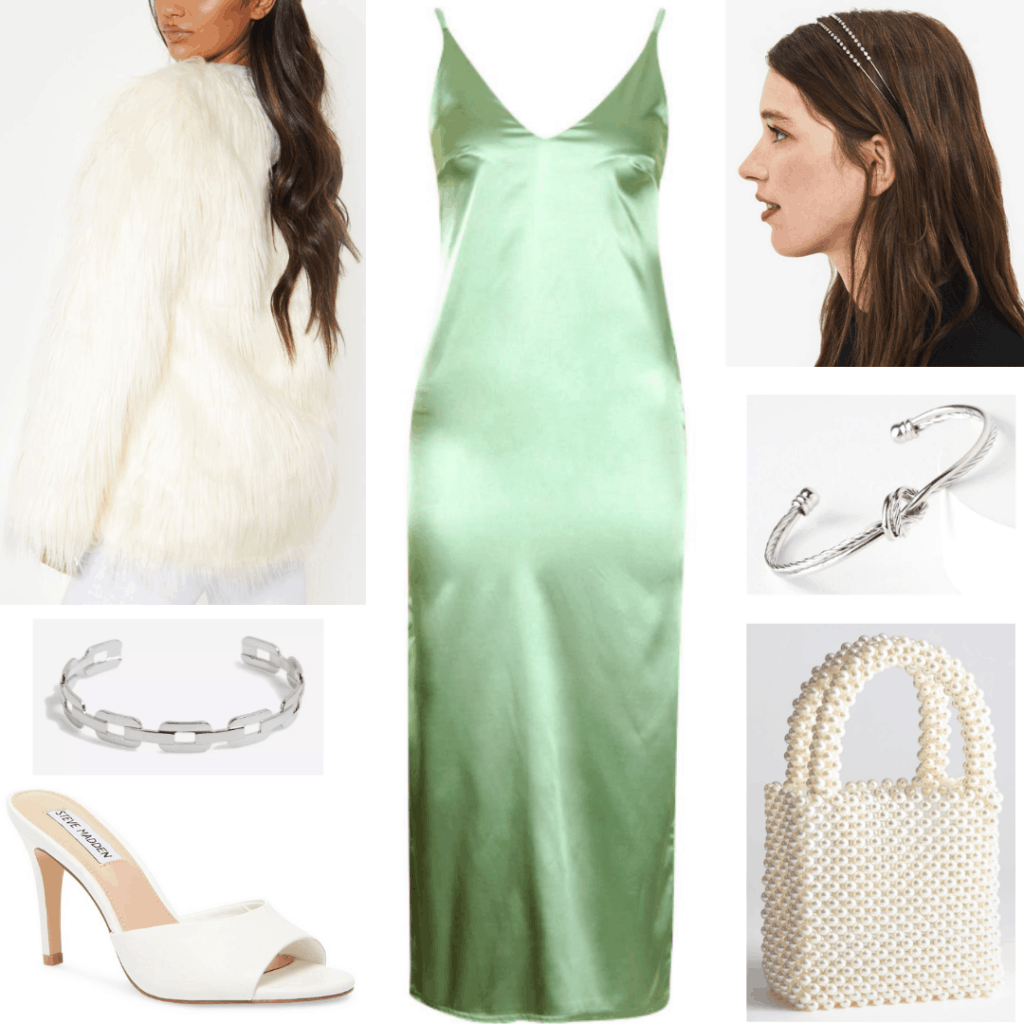 Products: Slip Dress – Boohoo, Faux Fur Coat – Pretty Little Thing, Glitter Headband – Bershka, Link Bracelet – Topshop, Leather Mules – Steve Madden.
Lizzo Look 3: Good As Hell
For my final Lizzo look, I took inspiration from Truth Hurts' fellow breakup anthem, Good As Hell. Taken from her 2016 EP Coconut Oil, the track preceded Lizzo's commercial success and is now becoming a well-known viral hit in its own right.
Good As Hell is a bubbly power anthem in which Lizzo tosses her hair, checks her nails and feels AMAZING after a difficult breakup.
Though in reality this is easier said than done, Good As Hell is the track you *need* to play when you're venturing out into the world again, post-breakup.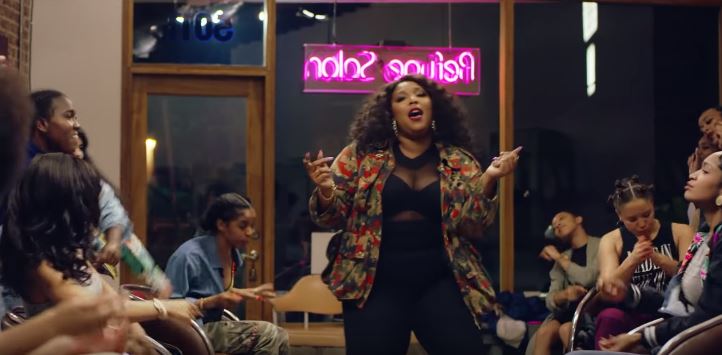 The above outfit is the pinnacle of casual cool in my opinion. In the MV's hair salon scenes, Lizzo sports a cute all-black look including a mesh top, black bralet and contrasting khaki jacket.
For this Lizzo concert outfit, I've included products for all the petite ladies out there! These River Island leather pants are from the brand's excellent and extensive petite range, meaning they'll always hit your ankle in the right place. Score.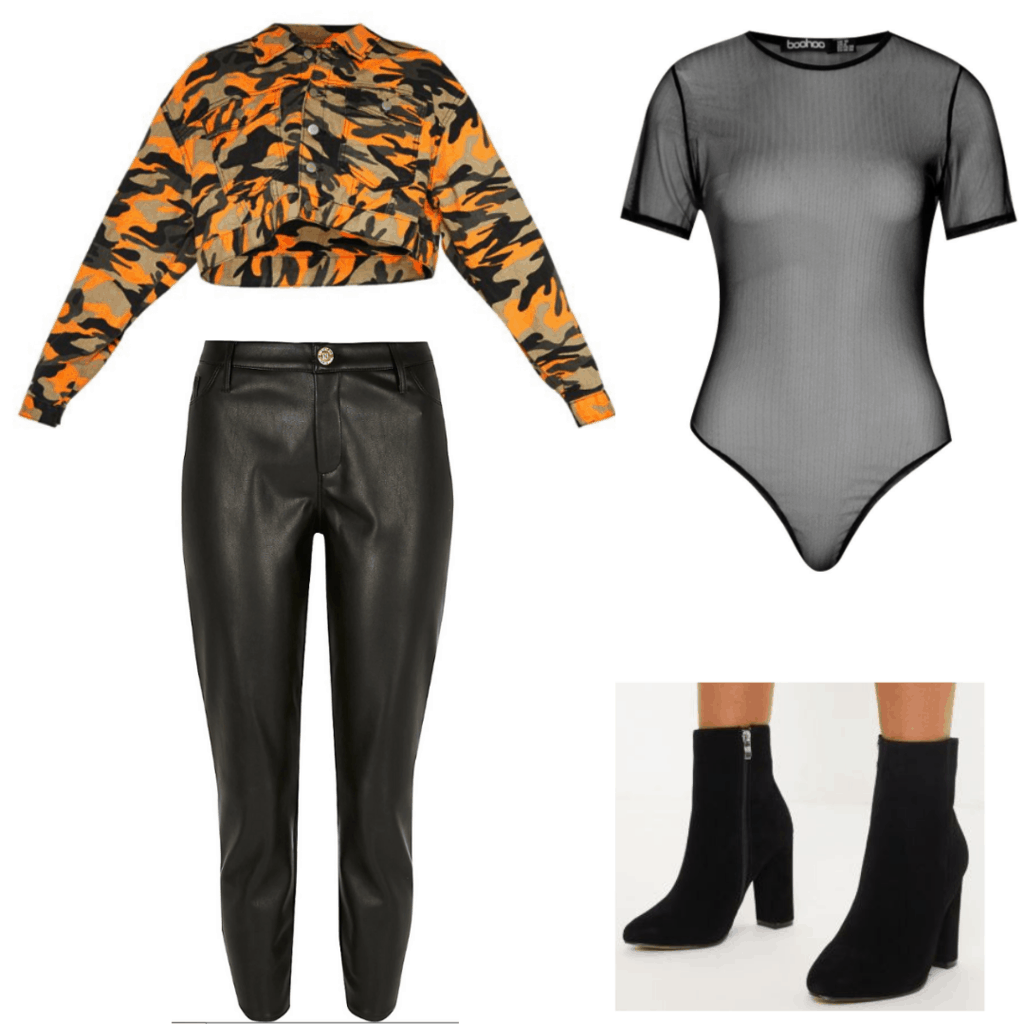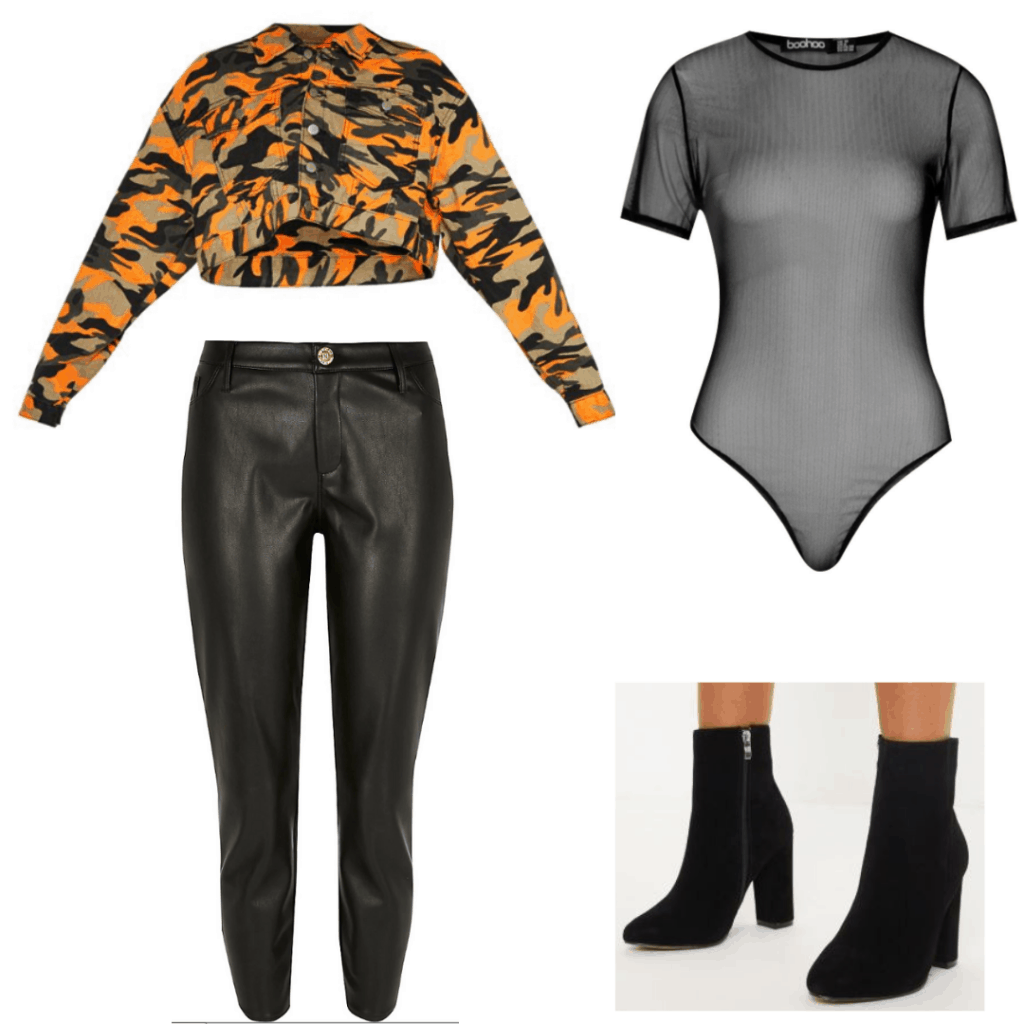 Products: Mesh Bodysuit – Boohoo, Camo Jacket – Pretty Little Thing, Leather Trousers – River Island, Faux Suede Boots – Pretty Little Thing.
What do you think of our guide to what to wear to a Lizzo concert?
Are you a fan of Lizzo's music and message? Are you attending the Cuz I Love You Too tour? Which of these Lizzo inspired looks was your favorite? Do you have any post requests? Let me know in the comments below, I can't wait to hear from you!