Welcome back to our 2000s Fashion Icons series! Last week we looked at the Olsen Twins 2000s style, and this week we are looking at Miley Cyrus.
The 2000s marked a seminal style decade for the singer and actress as she was THE teen idol of Disney and had a huge following of girls and young women.
Let's take a look at her history and style inspiration!
Miley Cyrus Biography:
Miley Cyrus, full name Destiny Hope Cyrus, was born to Trish and Billy Ray Cyrus on November 23, 1992 in Franklin, Tennessee. Dolly Parton is Miley's godmother.
At a young age, Miley had a team of professionals made up of her parents and industry experts recommended by Dolly Parton, working to make her dreams of acting come alive. In 2003, she earned the lead role in Hannah Montana and her acting career with Disney Channel took off.
The role of Hannah ruled Miley's life for six years. She quickly became a teen idol, released albums, networked with other stars, and performed in tours. In 2009, Billboard ranked Miley as the fourth best-selling female artist, at only age 17.
2010+
After her time on the Disney Channel, Miley expanded her acting to big films like The Last Song in 2010, where she met her now-husband Liam Hemsworth. She also released the album "Can't Be Tamed", which debuted a much older vibe for the actress. During this time, Miley received much criticism for her new party-girl image, lyric-choices, dancing styles, and even a leaked video of her smoking salvia.
In the early 2010s, Miley continued to act, make cameos on television, and produce music. She cut her hair short and dyed it blonde, marking the turn of her image, yet again.
Miley hired a new manager, produced music with other big name artists like Justin Bieber, Pharrell Williams, Mike Will Made It, Snoop Lion, Will.i.am, Wiz Khalifa, and Juicy J. She later released singles: "We Can't Stop" and "Wrecking Ball," both of which attracted a lot of attention from the media.
In 2014, Miley embarked on her Bangerz tour which received a lot of media attention for its risqué nature.
Miley joined The Voice as a judge in 2016 and released "Malibu" in 2017, a single that peaked at No. 10 on the Billboard charts by its second week. She also released a new album: Younger Now.
In late 2018, Liam and Miley's California home caught fire in the Woolsey Wildfire. Two months later, the two were married in a private ceremony at home in Tennessee. Miley legally assumed her husband's last name.
Today, Miley's latest hit is in partnership with Mark Ronson, titled "Nothing Breaks Like a Heart."
Miley Cyrus 2000s Style: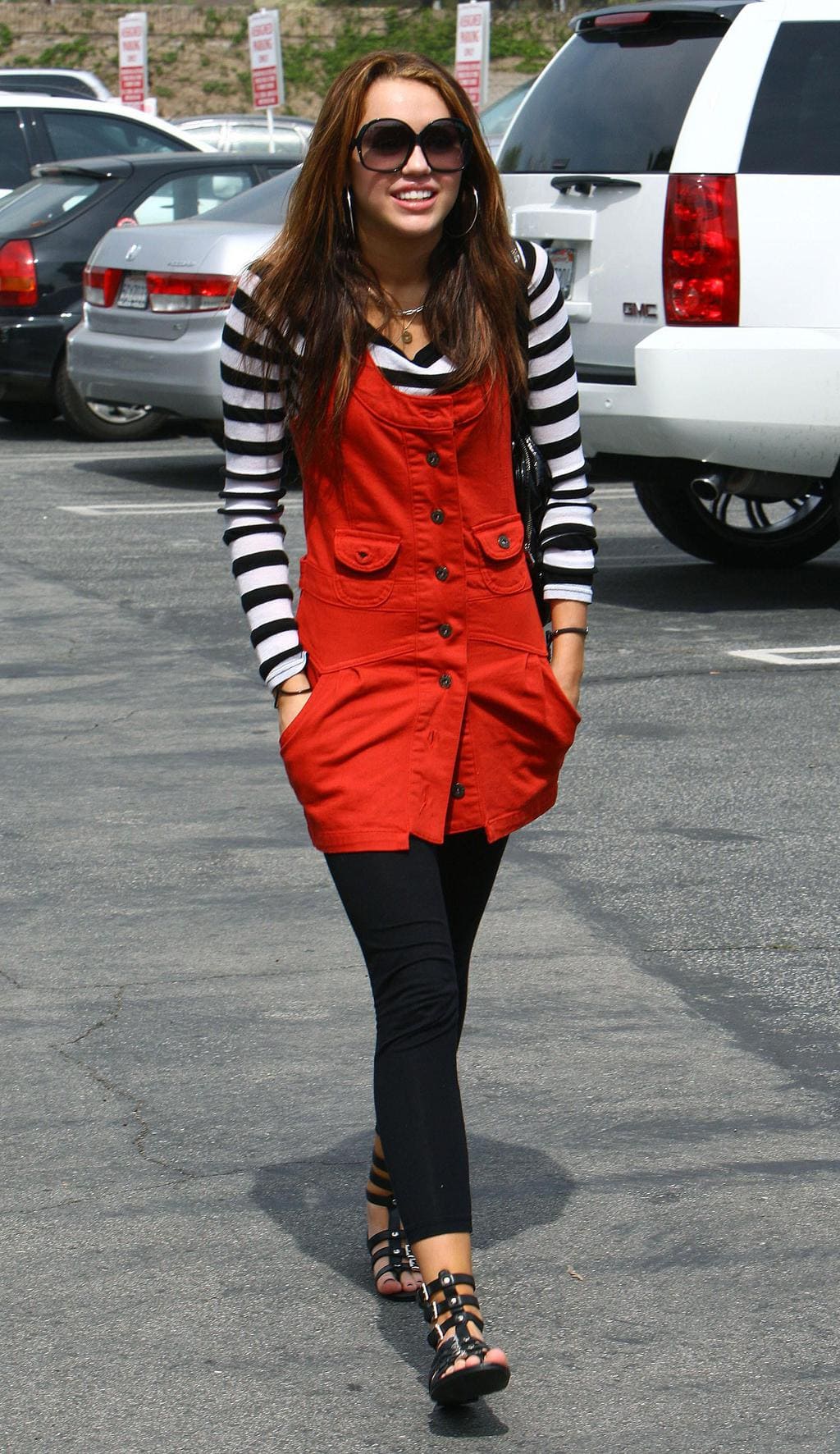 Miley Cyrus' status as a fashionable celebrity didn't really hit until about the mid-2000s when she became a teenager. However, she still made enough impact in the latter half of the decade (and among our generation) to make our list of iconic 2000s fashionistas.
A young Miley loved to mix basics like tank tops and jeans with cool accessories, a hint of skin, and a twist like sneakers. She liked to mix aesthetics of girly pieces with laid back pieces.
Another example of Miley's love for mixing styles is when she wore a cute dress over jeans. She did this often, even with longer-length dresses. She didn't skip out on the accessories and heels, either.
Miley also liked to play with layers for a casual rock look. She would layer jeans with boots and a graphic tee with a vest, or simply layer a tank top and cut off band t-shirt.
Alternatively, she layered leggings and a striped long sleeve top under a corduroy dress. This layering gave her a laid-back look that complemented her bubbly personality and style.
Miley did also like to dress up. Here she paired a hot red mini dress with glittery peep-toe heels and gold jewelry.
Miley Cyrus 2000s-Inspired Looks:
Miley Cyrus 2000s Style – Outfit 1: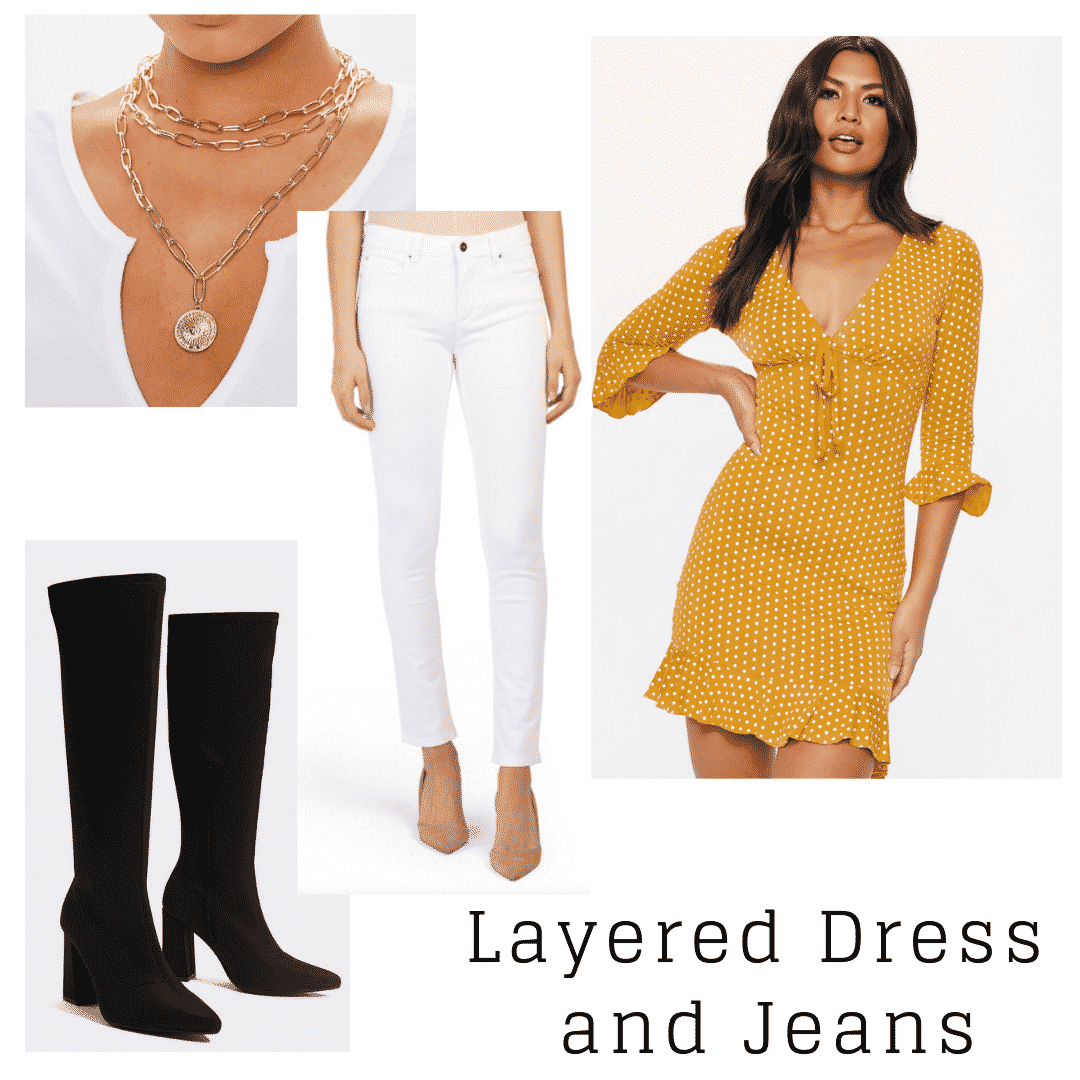 Products: Dress – MissGuided, Jeans – TJ Maxx, Boots – Nasty Gal, Necklace – MissGuided
This is a great look for those who are still braving out the cold weather in certain states. For a chilly day, trade in your tights or leggings for some skinny jeans, tuck them into boots, and wear under your favorite dress!
Miley Cyrus 2000s Style – Outfit 2: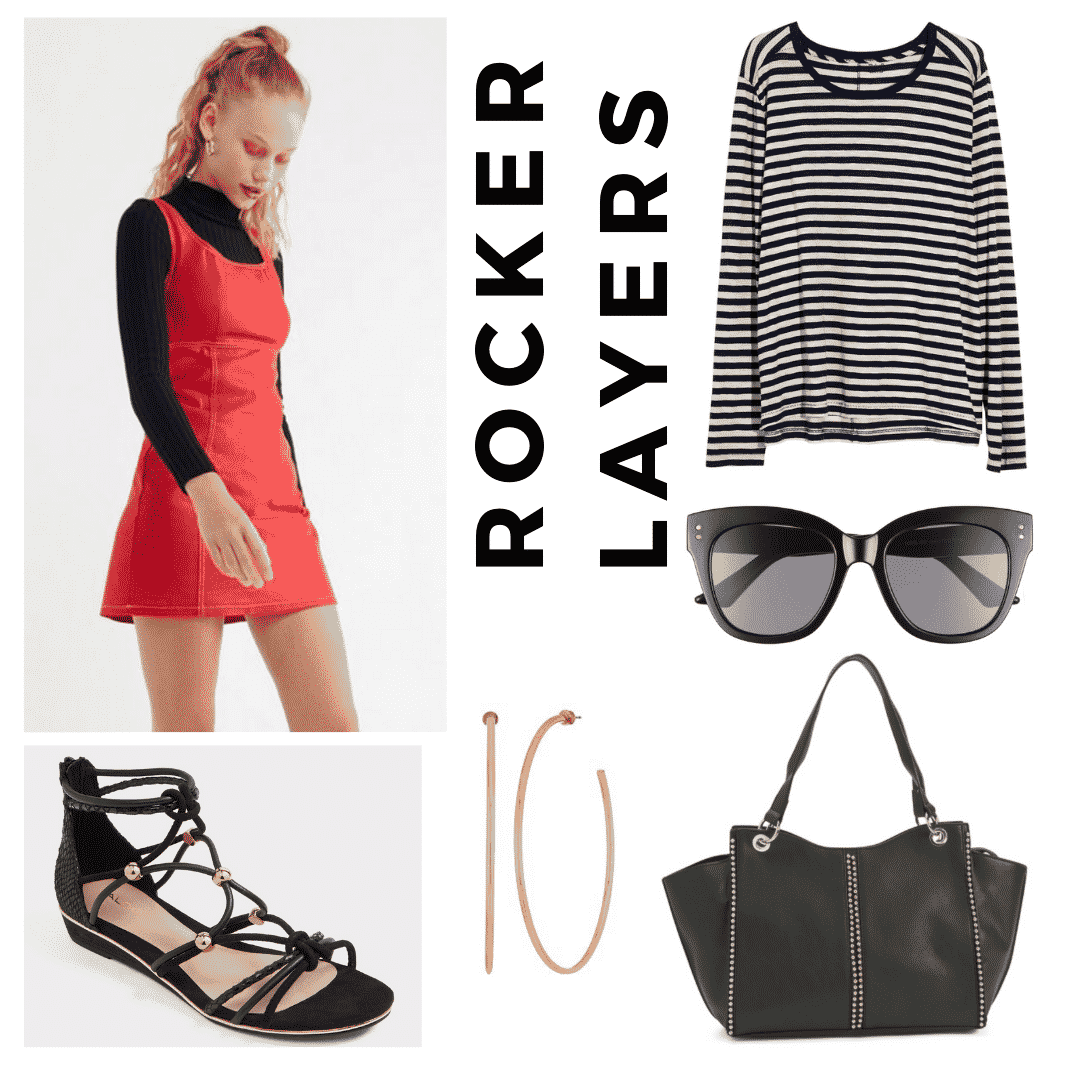 Products: Dress – Urban Outfitters, Top – Nordstrom, Sandals – Aldo, Bag – TJ Maxx, Sunglasses – Nordstrom, Earrings – Zappos
Layer this cute jumper dress with any long sleeve top or turtleneck and add a pair of black leggings. These gladiator sandals will be great footwear choice in the summer; swap for black boots if it's chilly. Accessories like hoops, oversized sunglasses, and a black studded shoulder bag will make it a true rocker-Miley look.
Miley Cyrus 2000s Style – Outfit 3: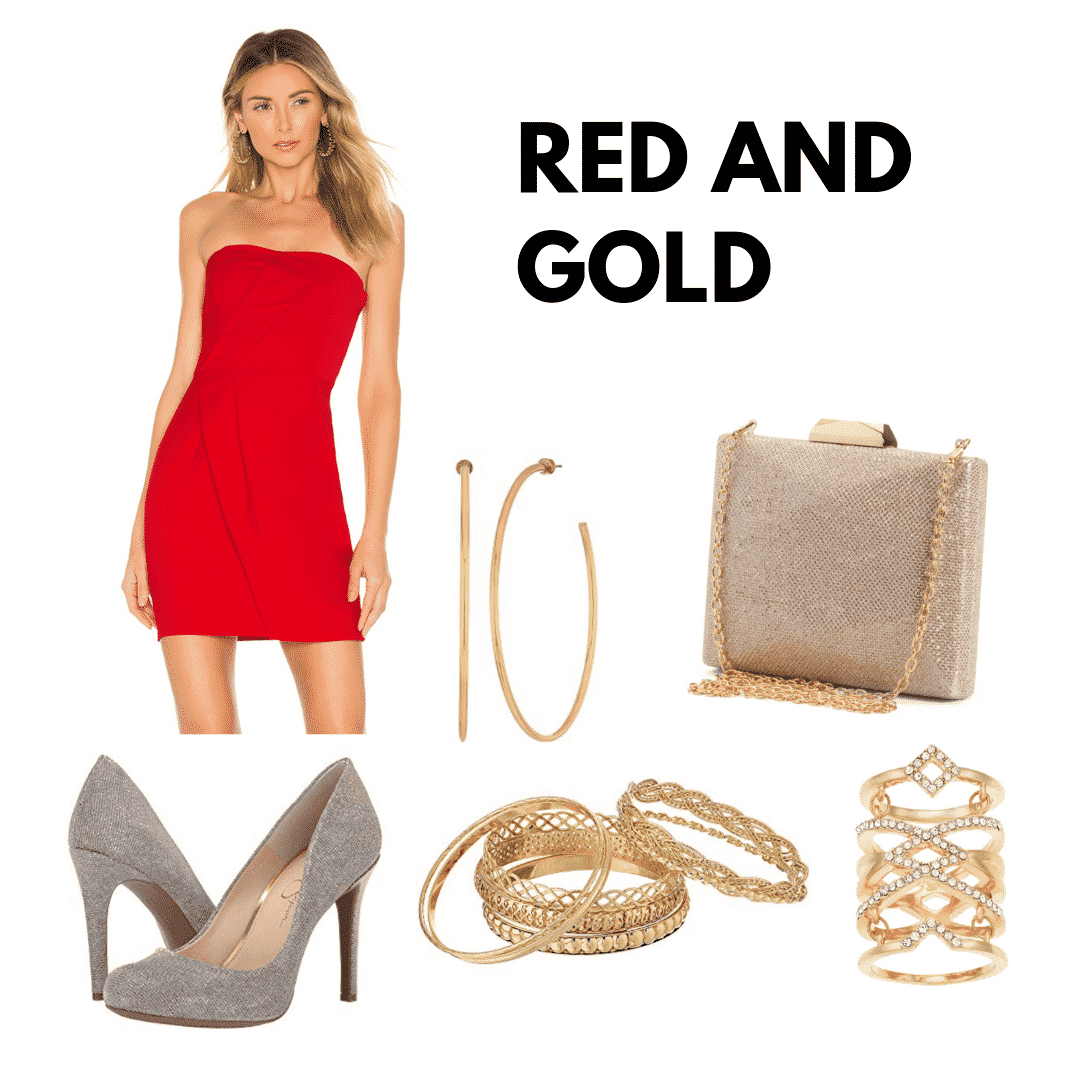 Products: Dress – Revolve, Heels – Zappos, Earrings – Zappos, Clutch – TJ Maxx, Bangles – Zappos, Ring – Kohl's
Red and gold is a timeless color pairing. Put on a red mini dress and accessorize with gold jewelry and a clutch to accent. Consider a pair of gold glittery shoes like these from Jessica Simpson's line at Zappos.
What's Your Favorite Miley Cyrus 2000s Style Moment?
Do you love Miley Cyrus' style from the 2000s? Let us know in the comments!