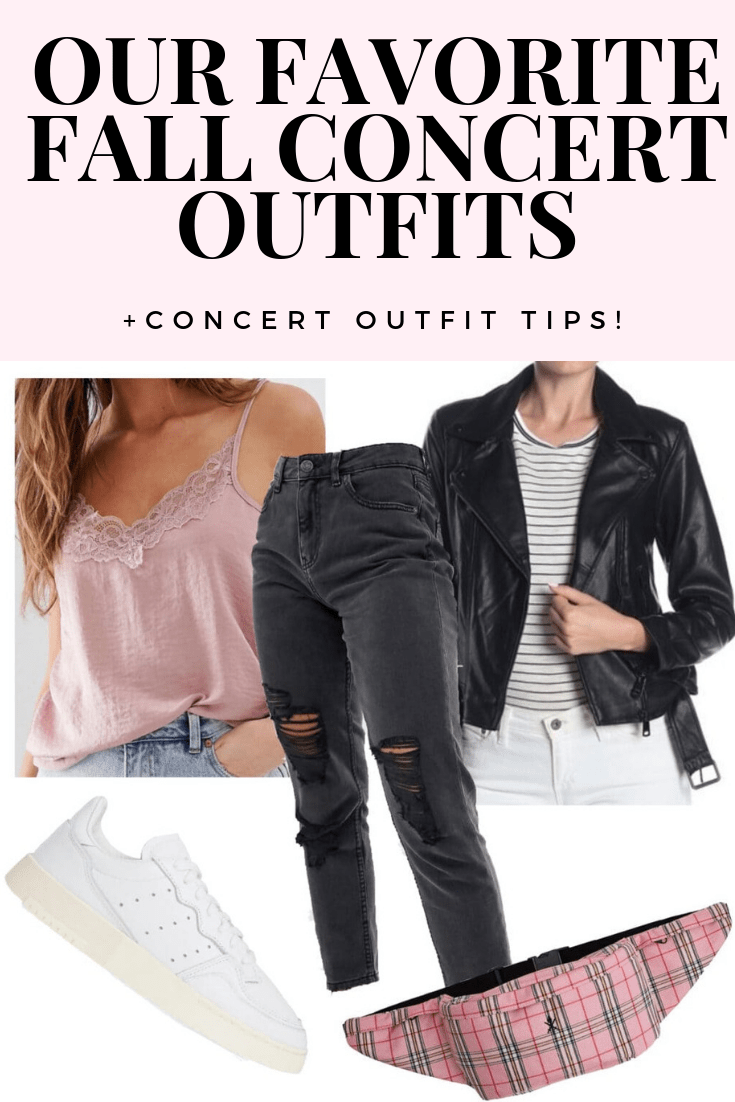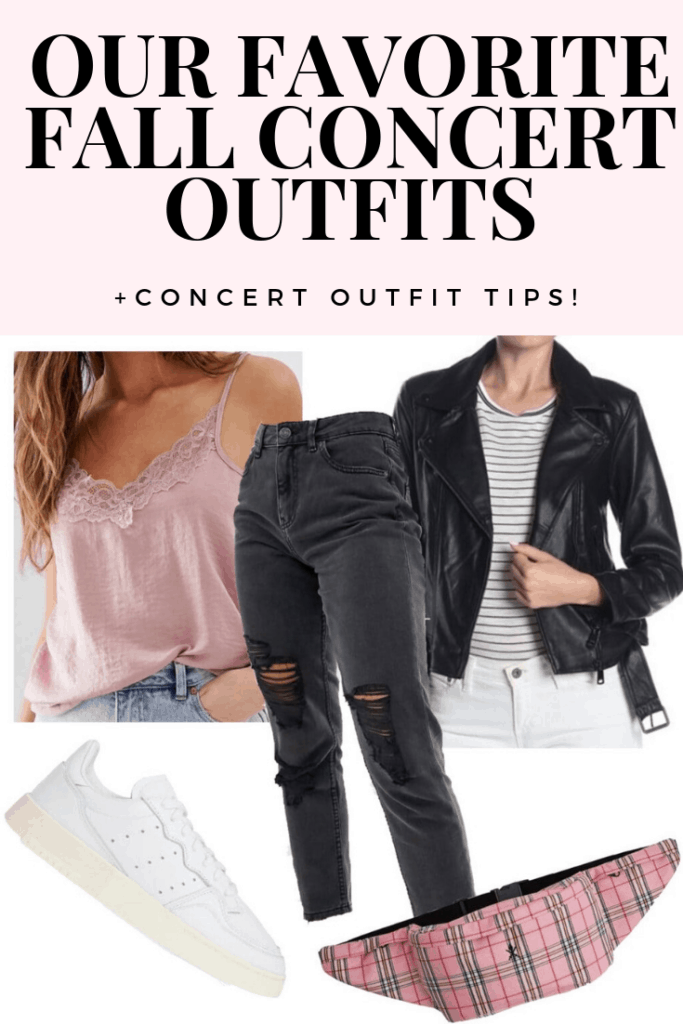 The hardest part about the transition from summer to fall is concerts. We get so used to our summer concert outfits and rocking our distressed shorts and bralettes, that once it gets cold out we never know what to wear.
The key to concert dressing this time of year is LAYERS. Waiting outside for doors to open can be excruciatingly cold depending on where you live, but moshing in the general admission pit will make you sweat like you're on a treadmill.
Here are some fall concert outfits that'll give you the perfect pic for Instagram while keeping you comfortable all night long!
Pop Concert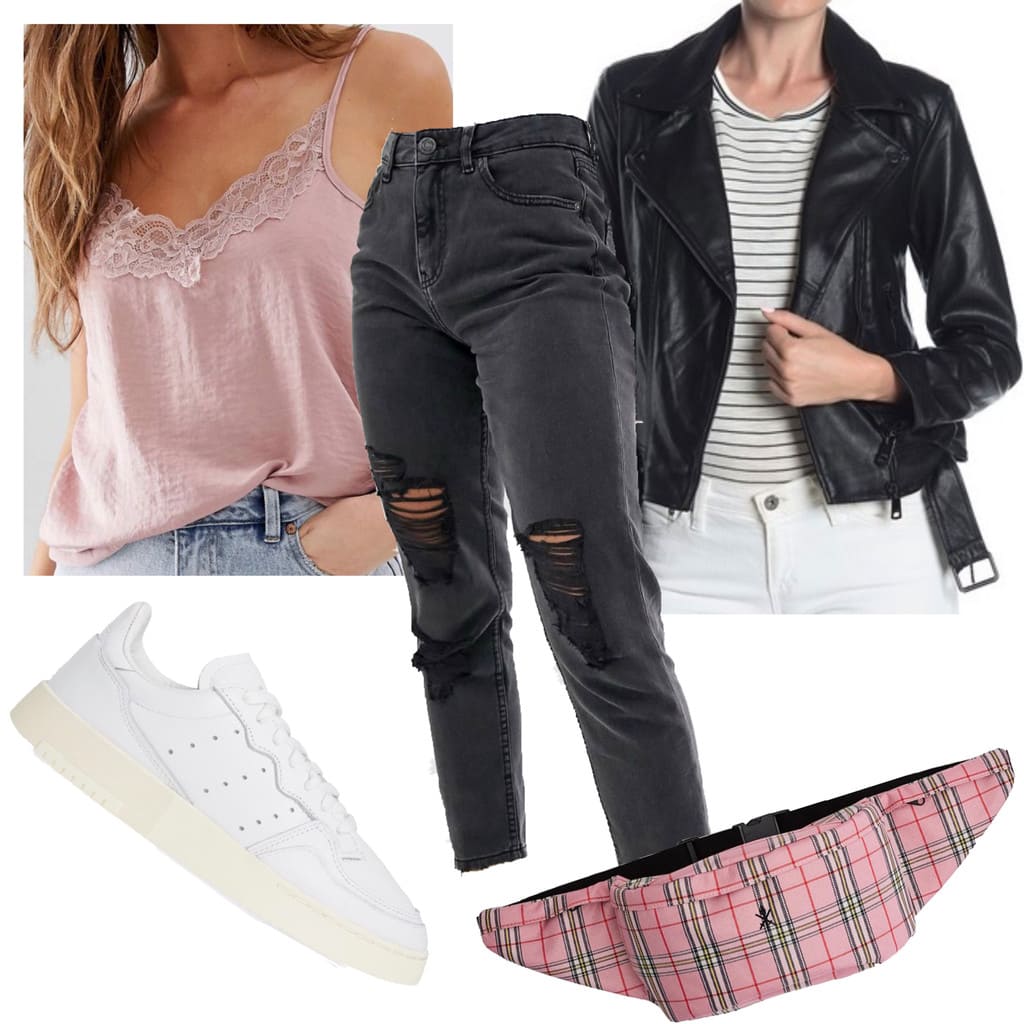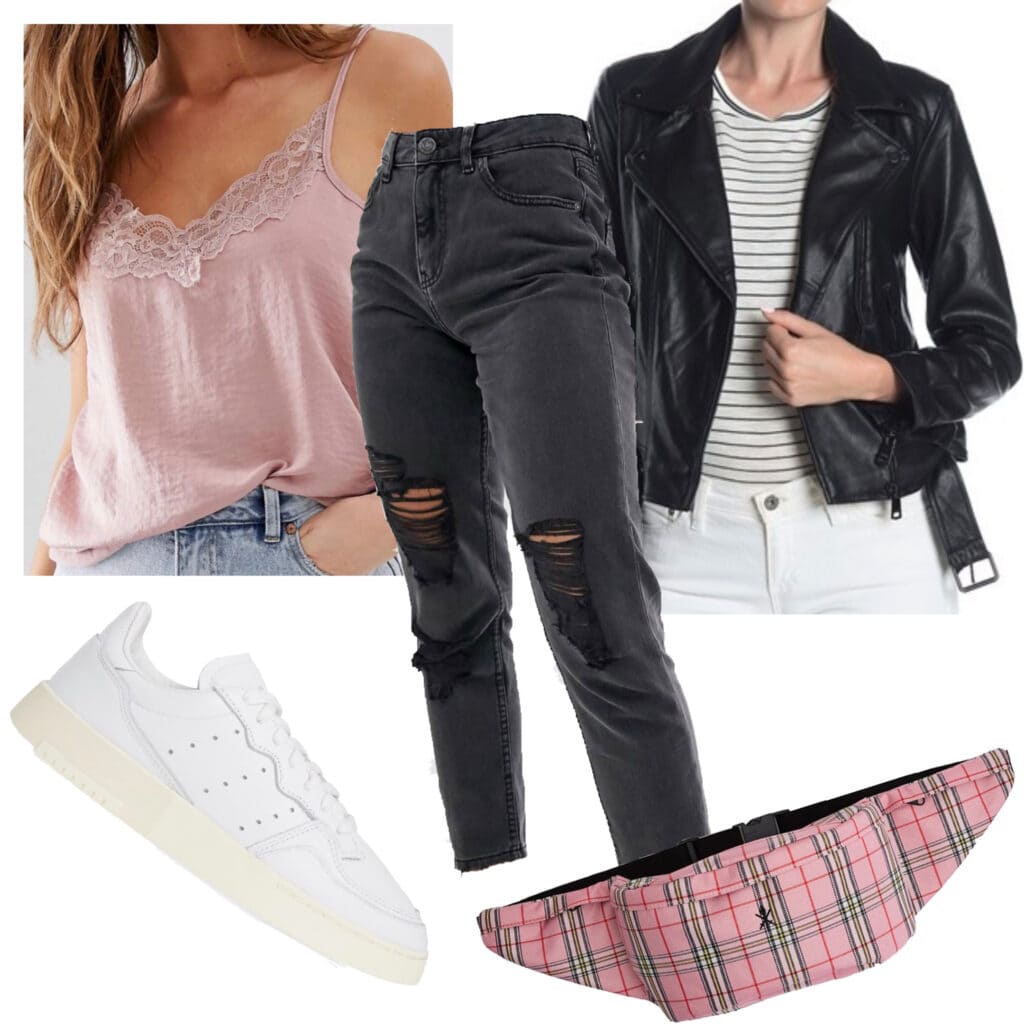 Products: Top – ASOS, Jeans – ASOS, Jacket – Nordstrom Rack, Sneakers – Adidas, Fanny Pack – Opening Ceremony
The combo of black ripped jeans with a black leather jacket is the perfect fall concert outfit combo for nighttime. Perfect for any pop singer (maybe Ariana Grande?), this outfit gives off romantic yet edgy vibes.
Adding a sophisticated baby pink slip shirt tones down the look and gives it some color, while a matching plaid fanny pack ties it all together while keeping your stuff right by your side during the show.
Last but not least, a classic white sneaker will keep your feet happy for dancing all night
Country Concert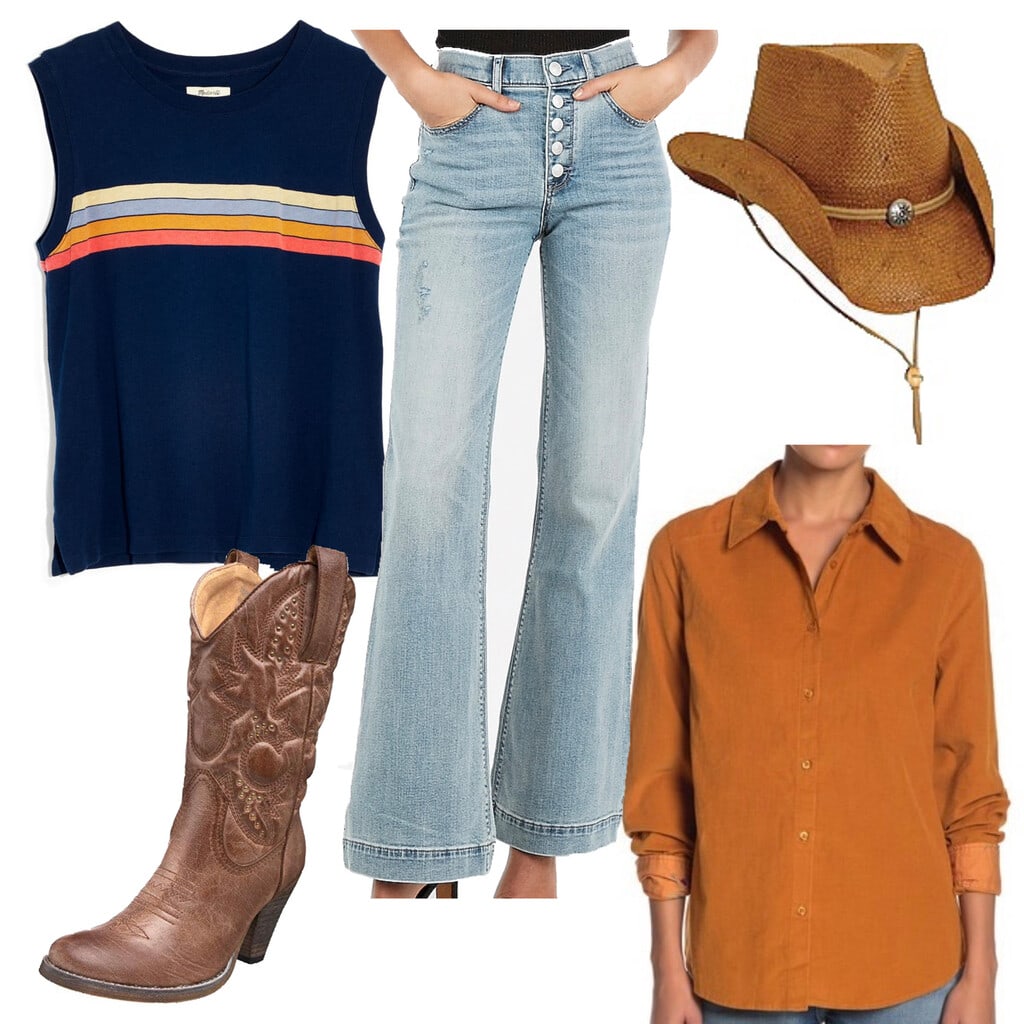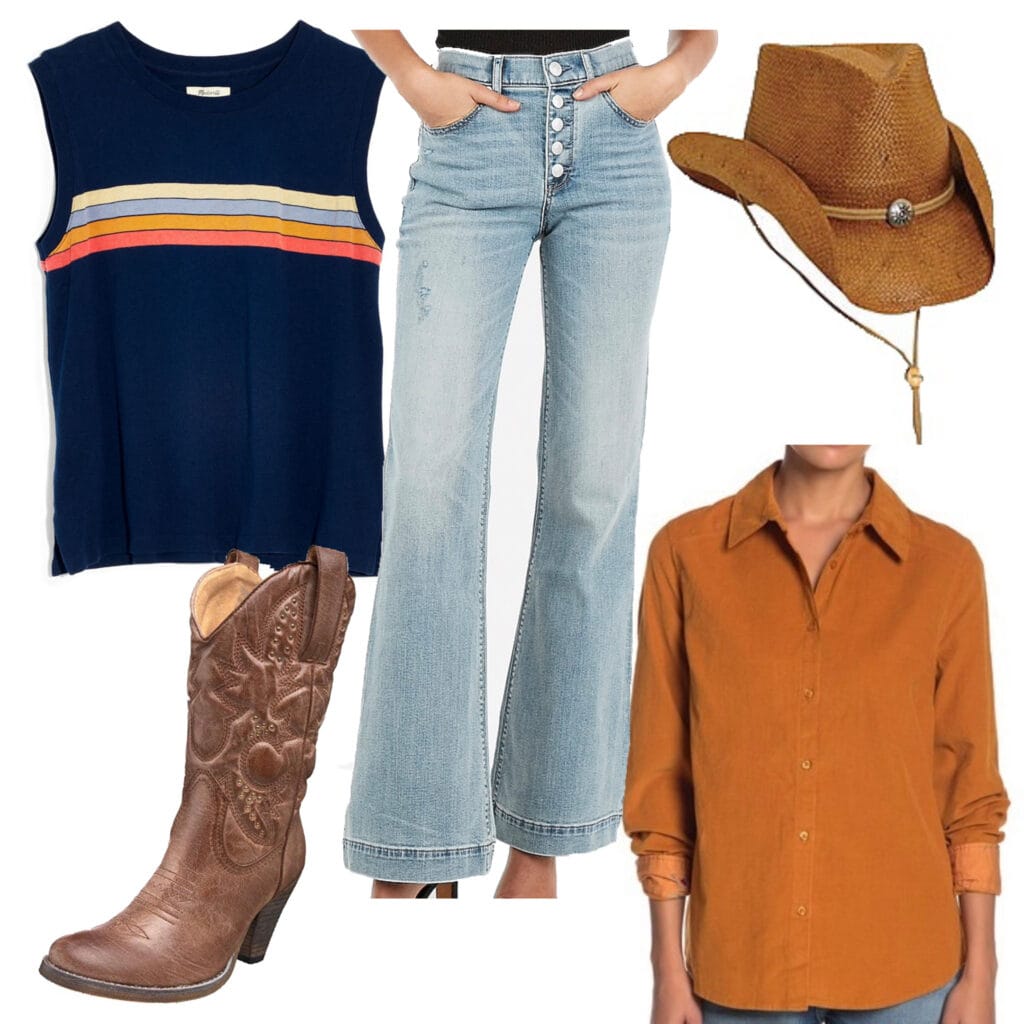 Products: Top – Nordstrom, Jeans – Express, Boots – Amazon, Jacket – Nordstrom Rack, Hat – JCPenney
When you can no longer get away with wearing cutoff shorts, these light-wash flare jeans are a super cute alternative, especially when they're paired with cowboy boots!
Tuck in this retro-style striped tank top for a boho, country fall concert outfit that'll be cute without trying too hard.
For when the night starts to get cooler, this corduroy button down is a perfect jacket to layer on top, and it can easily be tied around your waist when you get warm.
Finally, a light brown cowboy hat is the icing on the cake for this country girl look.
Rap/Hip-Hop Concert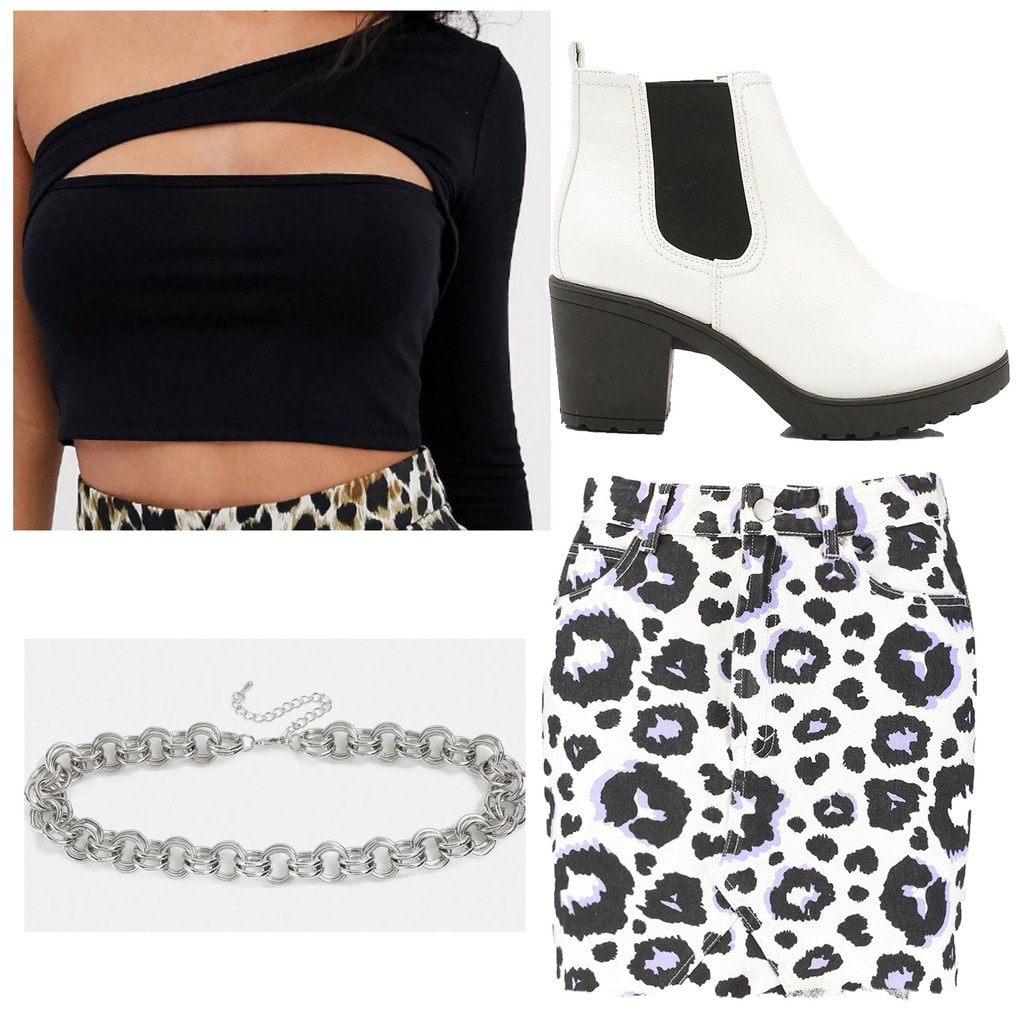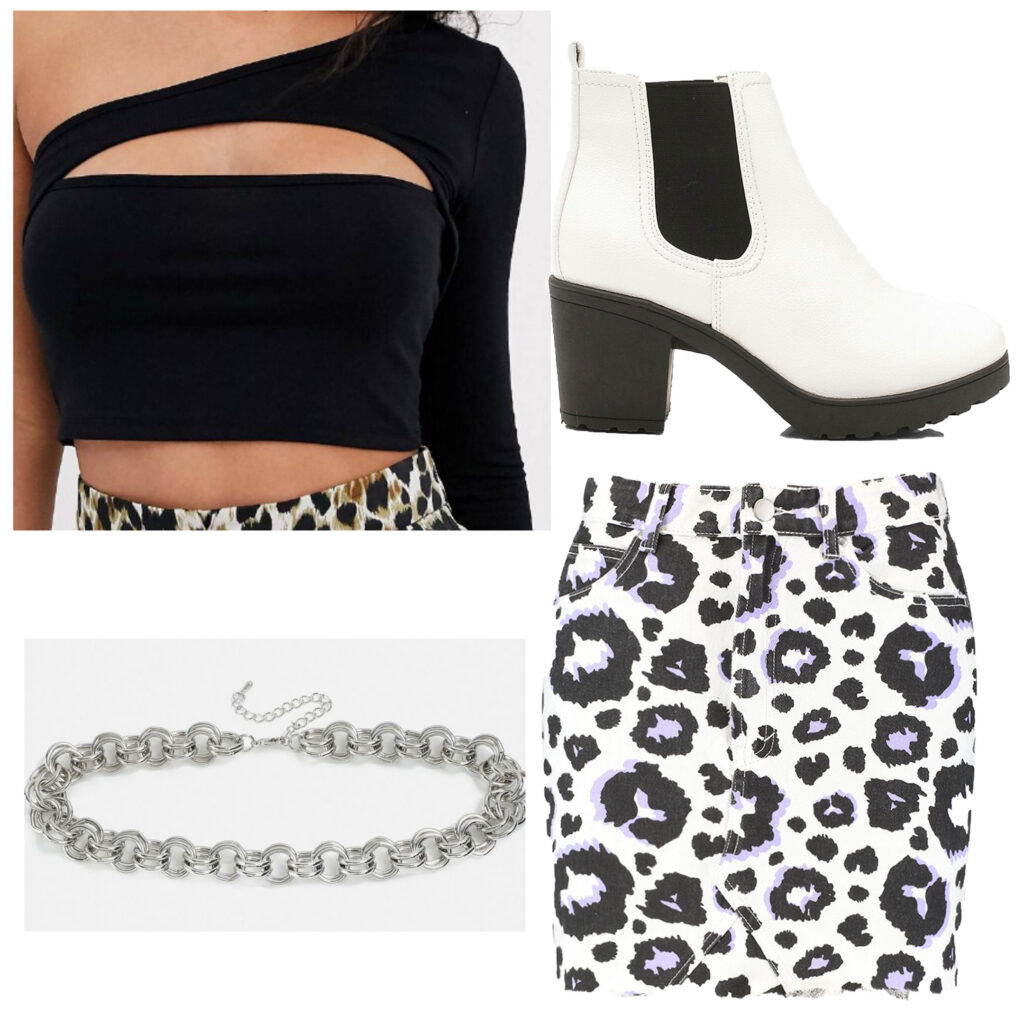 Products: Top – ASOS, Skirt – Boohoo, Boots – Boohoo, Choker – Missguided
This cool girl fall concert outfit is the perfect thing to wear out to a rap or hip hop concert.
Starting with a one-shouldered black top, you can keep warm outside while staying weightless when you want to dance later. The purple and white leopard print skirt is a quirky statement piece, and super on trend right now.
White heeled boots add some bad girl energy to the look, and will give you that much needed height in the standing room section.
Finally, the chain choker is a classic jewelry item that can take any cool girl look to the next level.
Indie Concert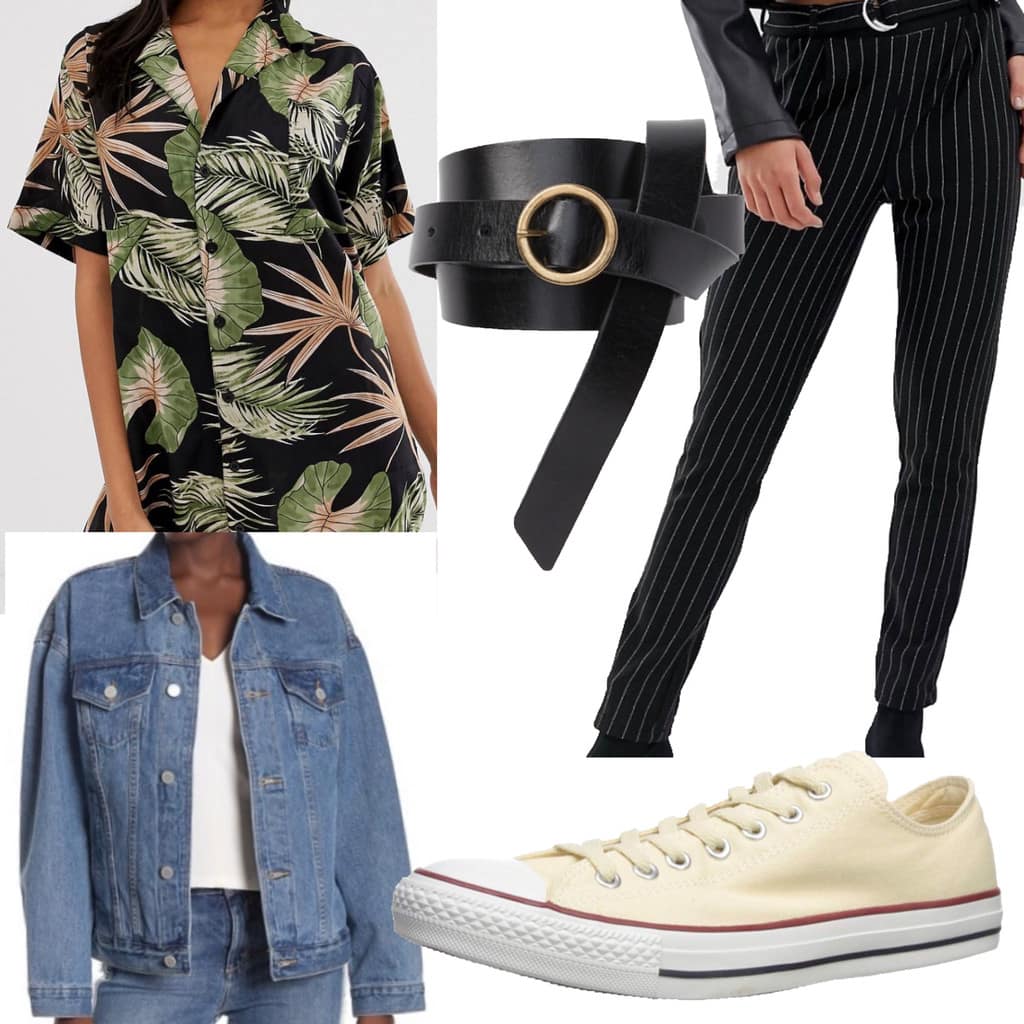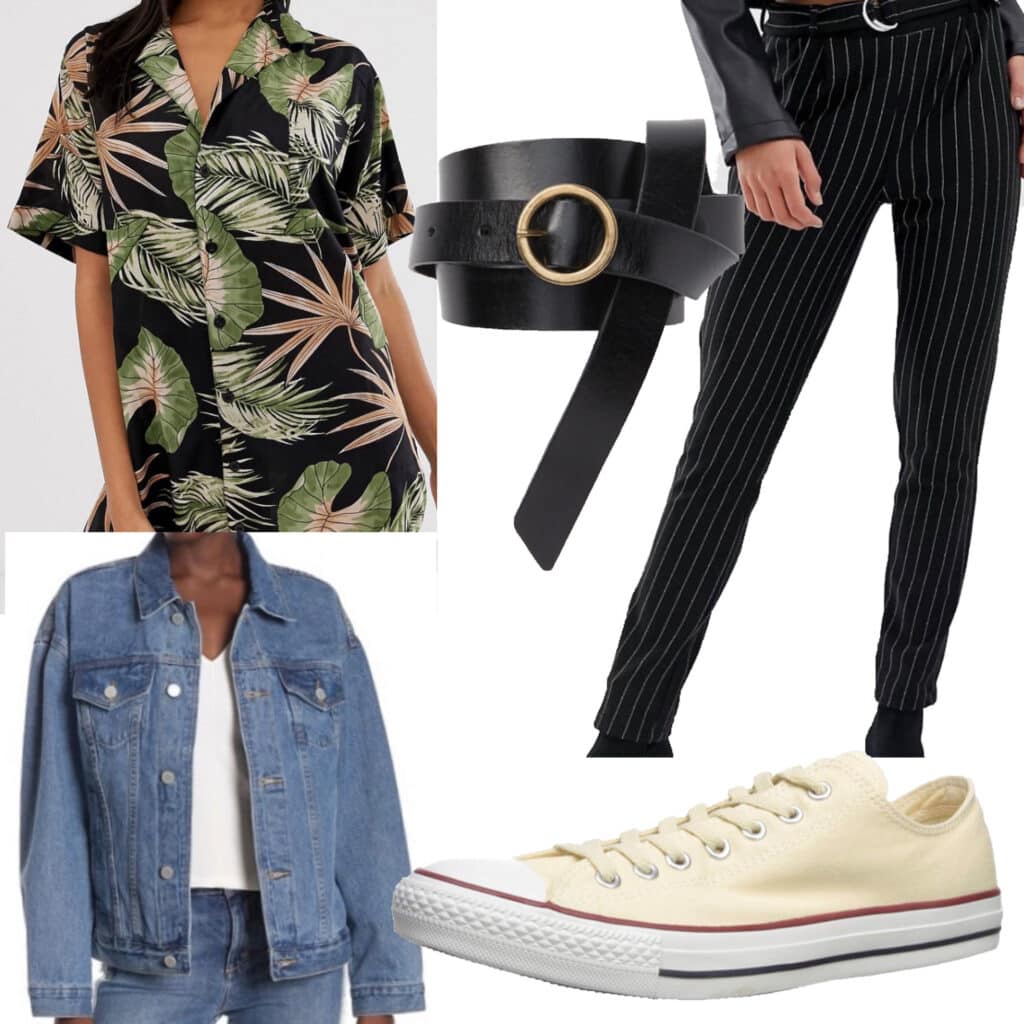 Products: Top – ASOS, Pants – ASOS, Jacket – Nordstrom Rack, Sneakers – Amazon, Belt – Gap
Button-downs have been very in this summer, and what better way to bring them into fall by wearing one to a concert?
This floral button down has a loose dad shirt silhouette, and pairing it with some striped pants is a classic indie kid way of making mixed prints cool. By keeping the colors in the same family, you can pull off stripes and a tropical print in the same outfit!
Bring the look together with a black o-ring belt, and some off white converse to pick up the colors of the shirt and add some brightness to the look.
Throw on a classic denim jacket for an oversized indie look, and you're ready for will call!
What Should You Wear to a Fall Concert?
The key for concert dressing in fall is layers that you can easily wear or store, because temperature can change a TON throughout the night.
Secondly, always bring a wristlet or a fanny pack for storage, and if you are bringing a bigger bag always find out if your venue has a coat check before you show up. I've gone to concerts wearing a puffer jacket just to find out there was no coat check. I then spent the night bumping my tied sleeves into people — ugh.
Finally, make sure your footwear is comfy. You can totally pull off some heels for a concert, but make sure the soles are super thick so you can dance around with no worries!
What do you think of these fall concert outfits?
What is your go-to outfit for concerts? How do you keep things comfy and stylish? What's your favorite genre of music to see live?
Start the convo in the comments!