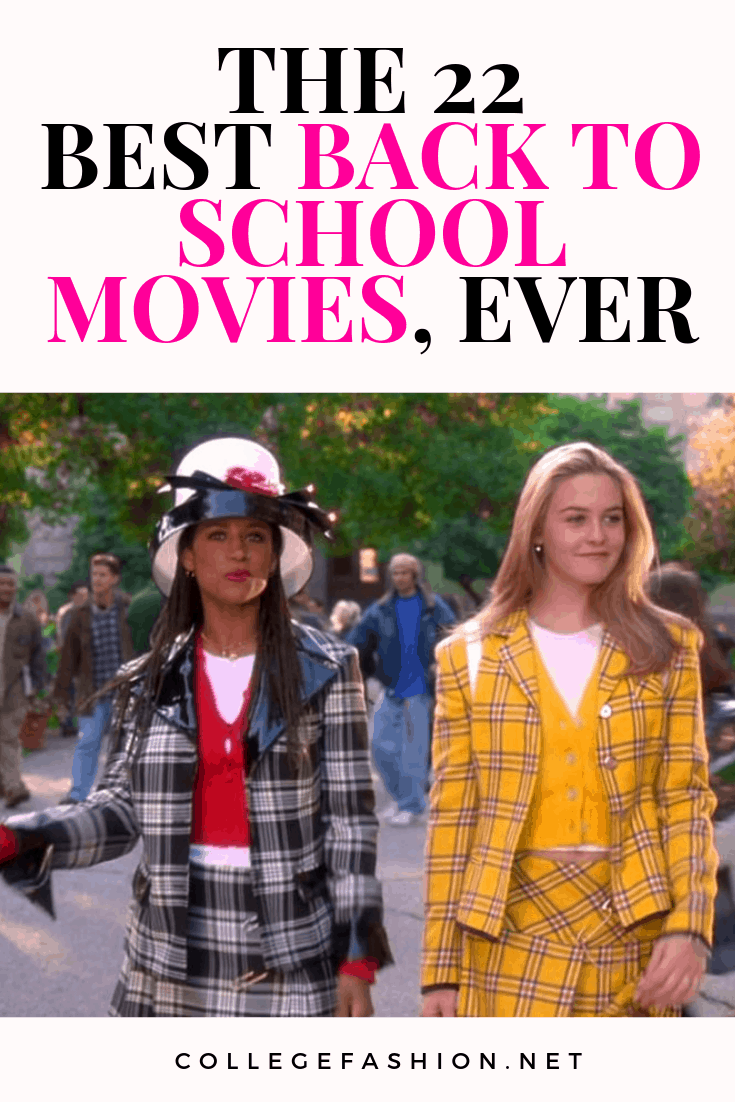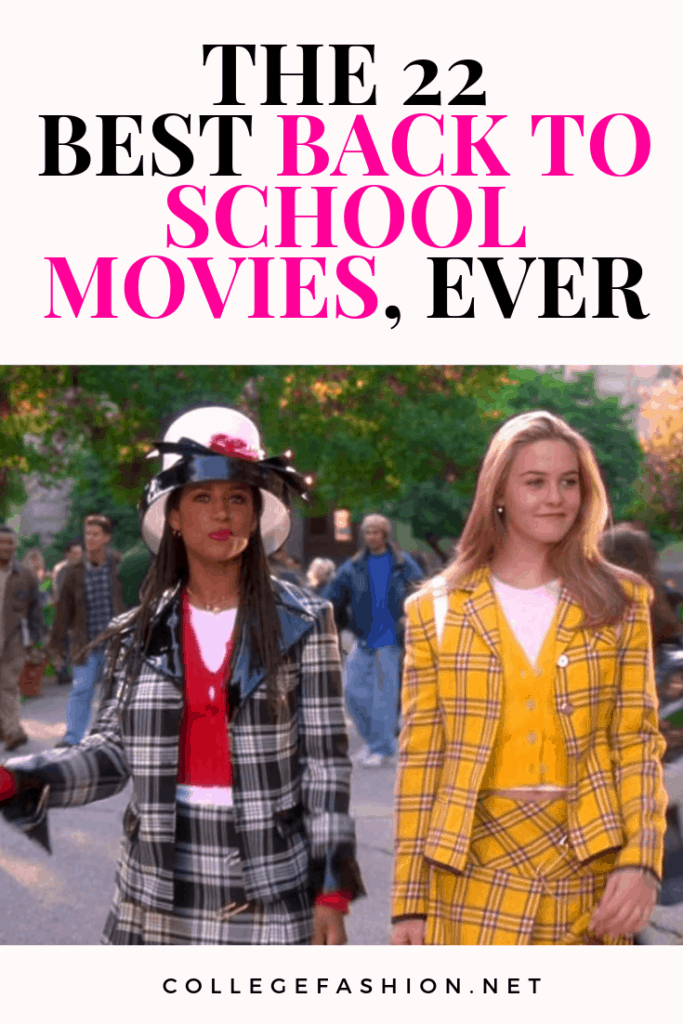 School is starting back up again and it's bittersweet. Leaving the pool and your cozy bedroom at your parents' house is no easy task, after all.
But, along with cramming for midterms and sitting through boring lectures in class, back to school season also means hanging out with friends, football season, and a fresh chance to reinvent yourself.
One of my favorite things about school-related films is that they're often centered around just that — self improvement and new beginnings. I thought it would be fun to make a list of some of my favorite back to school movies that help me get excited for a new school year.
Although some of them may take place on the last day of school, they all embrace some of our favorite reasons why we all love a new school year – new friendships, lasting memories, and personal growth – in funny, nostalgic, and touching ways.
Let's get right to it. Here are the best back to school movies of all time.
1. Clueless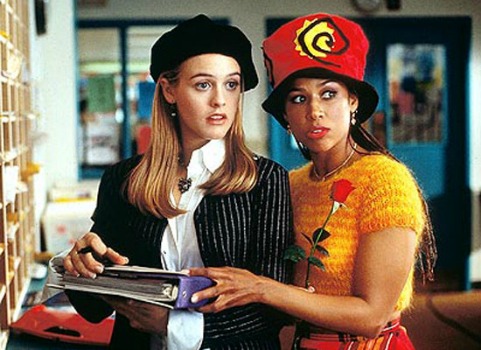 I still remember the first time I saw Clueless, and those fantastic plaid skirts, knee-high socks, and cardigans have been seared into my subconscious ever since. Growing up, the first day of school didn't feel right unless I wore some sort of plaid skirt and loafer combo, and I blame it on this movie.
This is the film that helped launch the career of several big stars today (like the amazing Paul Rudd) and will be remembered as one of the greatest high school films of the '90s.
Favorite Scene: When Cher and Dionne give Tai a makeover. Who doesn't love a good makeover montage?
For more on this film, check out our post on fashion from Clueless.
2. Dazed and Confused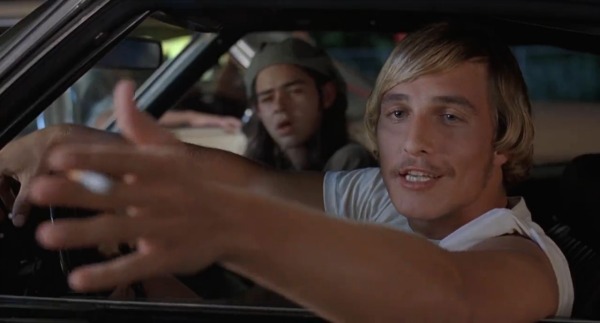 With an all-star cast, a killer soundtrack, and a warm and hazy nostalgic feel to boot, Dazed and Confused has been one of my favorite films for almost a decade now. I actually love how there's not much of a storyline to it – it reminds me of the fun, yet aimless nights I spent cruising around with friends in high school. You just gotta keep livin' man, L-I-V-I-N.
Favorite Scene: Believe it or not, the closing credits! I love how each character gets a few seconds in the spotlight, and it's perfect scored with Foghat's "Slow Ride."
For more, check out our post on fashion inspired by Dazed and Confused.
3. Dead Poets Society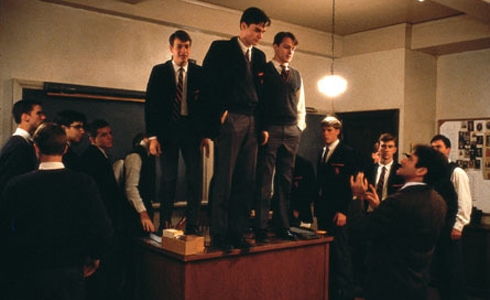 I'm a literature nerd (and, you know…a sucker for cute boys with preppy-sounding names), so Dead Poets Society is right up my alley. Unlike most of the other flicks on this list, Dead Poets Society isn't a lighthearted comedy. Prepare to think, and maybe even shed a few tears.
Favorite Scene: As Professor Keating leaves his classroom for good, his students all stand on their desk, saluting him farewell by shouting "O Captain, My Captain!"
For more on this movie, check out our post on fashion inspired by Dead Poets Society.
4. The Breakfast Club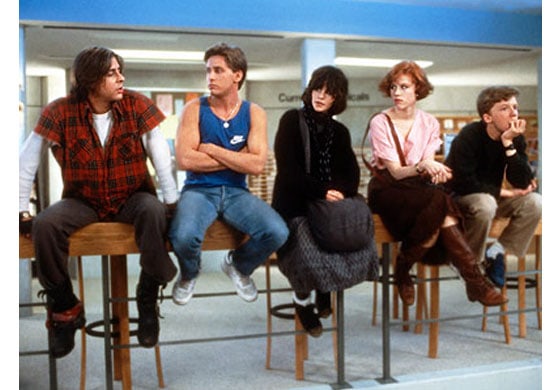 John Hughes blazed his own trail in The Breakfast Club, the standard of all great teen dramas. I remember seeing this movie several times on TNT when I was young, and being totally caught off-guard when I watched it on video for the first time at a friend's house – geez, they edited out a lot!
This movie launched the careers of many "Brat Pack" actors, and is thought of as one of the most classic high school movies of the '80s.
Favorite Scene: Lunch break, when they show the stark contrast between what each character brought for lunch. Subtle, but funny and a very creative way to help develop the characters.
For more, check out our post on fashion inspired by The Breakfast Club.
5. Fast Times at Ridgemont High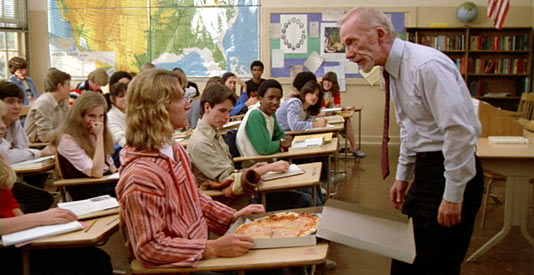 Fast Times At Ridgemont High was our parents' Superbad. Raunchy humor, hysterical dream sequences, and a launchpad for some of Hollywood's shining stars (hey, Sean Penn) all characterize this film. I also like this movie because of its large cast, memorable one-liners, and the ballsy (though controversial) way it dealt with tough teen issues.
Favorite Scene: When Spicoli and his friends open up their van, and a visible cloud of smoke wafts out. Too funny.
6. Grease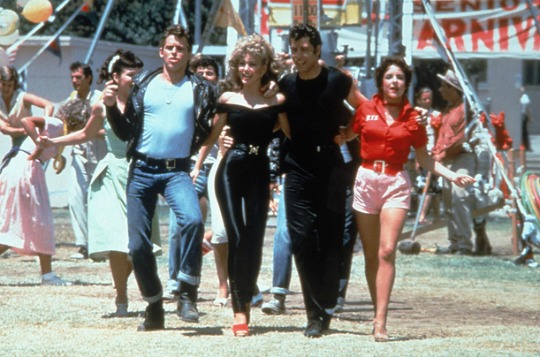 Grease makes me think of, well, the awesome soundtrack! I remember my mom buying it for me at Target, and listening to it on my way to dance classes after school. The kids in my neighborhood were super into this movie too – we'd play the Pink Ladies and Greasers and dance to the hand jive!
Of course, we were to young to realize that Grease was actually a tad bit naughty, but as I got older, that made me love this movie even more.
Favorite Scene: "Greased Lightening" of course!
For more, check out our post on fashion inspired by Grease.
7. Remember the Titans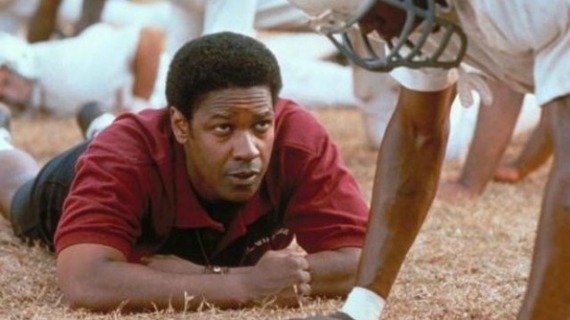 Remember the Titans is the epitome of an incredible sports story. It's nostalgic, has an amazing soundtrack, tells the beautiful story of how a town overcame bigotry, and HELLO – it features a young Ryan Gosling!
I watch this movie at least twice a year; it's one of my all-time favorites.
Favorite Scene: I get teary-eyed every time they show that montage, scored by James Taylor's "Fire and Rain," of the community right after they win the game that gets them to the state championship. The joy of Denzel Washington's family and neighbors makes my heart swell, then is sharply contrasted by a (spoiler!) unexpected car wreck. It's powerful.
8. To All the Boys I've Loved Before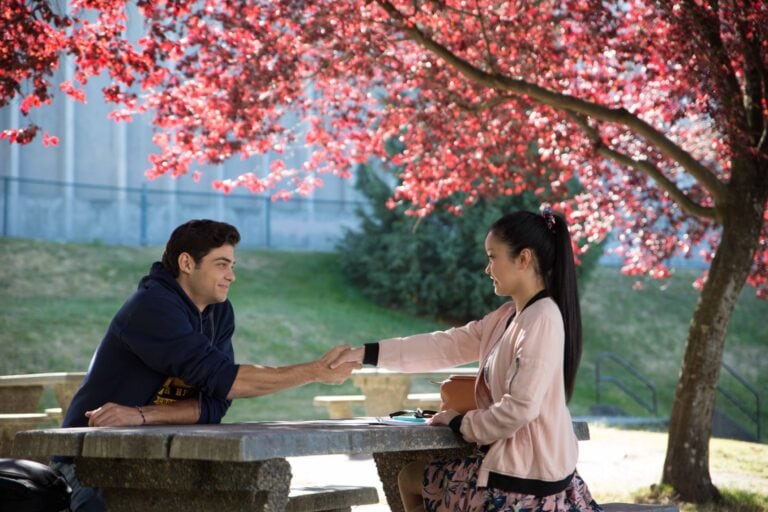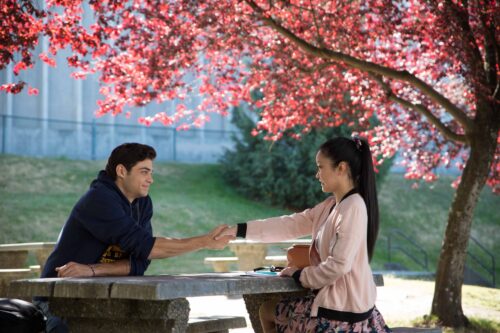 What would you do if all the boys you've ever had crushes on, suddenly found out about it?
This is exactly what Lara Jean (Lana Condor) has to face in To All the Boys I've Loved Before. After her secret love letters to her crushes are mysteriously delivered, Lara must learn how to come out of her shell and embrace the fact that people might have crushes on her, too.
This back to school movie has it all: a super cute love interest (or two), adorable style, and plenty of quotable moments. It's made for re-watching for those warm, fuzzy feelings again and again.
Favorite Scene: The contract scene, where Lara Jean and Peter hash out the terms of their new "relationship," including the movies the other must watch if they are to proceed. ("You've never seen Fight Club?")
For more on this film, see our guide to how to dress like Lara Jean in To All The Boys I've Loved Before.
9. Mean Girls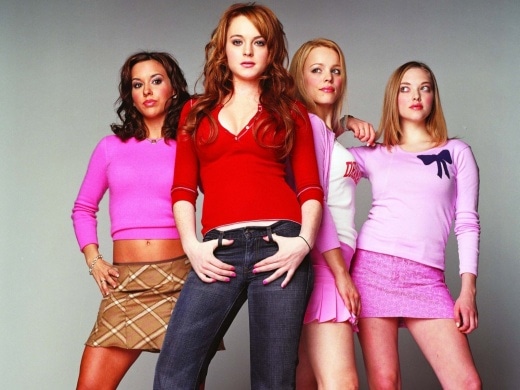 I may be dating myself here, but I can remember going to see Mean Girls with a pack of girlfriends in theaters. At her peak, Lindsay Lohan was incredibly beautiful, and came off as so earnest and likable in her films. I'm fully rooting for her to make a healthy and epic comeback one day.
Tiny Fey's sassy comedy signature, plus the perfect supporting cast makes Mean Girls awesome. (Plus, it had a major comeback this year thanks to Ariana Grande's Thank U Next video.) Finally, I think just about everyone can relate to an antic or two depicted in this movie. It might even teach you a life lesson or five.
Favorite Scene: The girls try to comfort Regina (Rachel McAdams), who's just been dumped. Karen (Amanda Seyfried) suggests they cheer up with some Taco Bell. Regina then storms out of the room grumbling about her "all-carb diet."
For more on the fashion from this back to school movie, check out our post on fashion inspired by Mean Girls.
10. She's the Man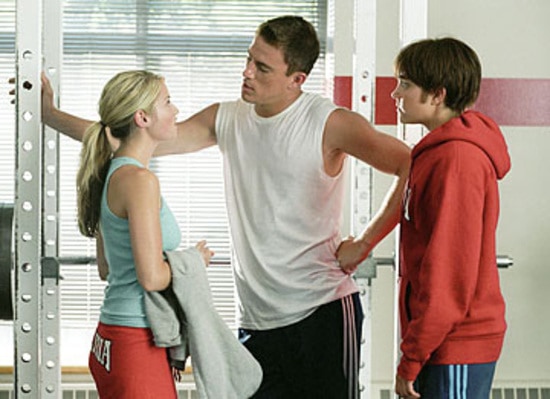 Before Amanda Bynes hit her unfortunate rough patch, she was the wholesome and hilarious reincarnation of Lucille Ball: adept in both physical comedy and delivering one-liners with impeccable timing.
She's the Man is a modern spin on a Shakespearean classic that is thoroughly entertaining and teeming with hot guys. Seriously. Every single male character in it is adorable!
Favorite Scene: The scene at the pizza shop where "Sebastian" flirts with a bunch of pretty girls and then epically dumps Monique, the evil ex.
11. The Perks of Being a Wallflower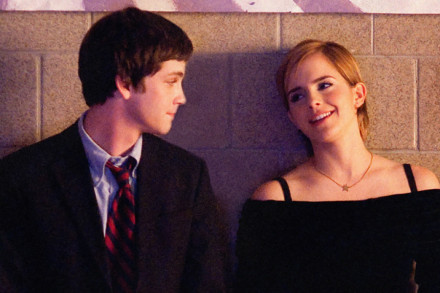 The Perks of Being a Wallflower is the film adaptation of Stephen Chbosky's best-selling novel. It's a coming of age tale that will make you laugh and cry, and is sure to stick with you for years.
Charlie (Logan Lerman) is starting his freshmen year of high school — and he doesn't fit in. That changes when he becomes close friends with Sam (Emma Watson) and Patrick (Ezra Miller), two siblings who pride themselves on being misfits and liking obscure music.
The film goes into what it's like to be an outcast in high school, and how there is so much more to life than "fitting in". The film highlights the importance of finding friends who accept you for who you are, a life lesson everyone can use.
Favorite Scene: When Sam and Charlie are standing up in back of a truck speeding through a tunnel, with "The Tunnel Song" turned up to eleven. (Fun fact: In the books, "The Tunnel Song" was Fleetwood Mac's "Landslide," but in the movie it's David Bowie's "Heroes".)
12. American Pie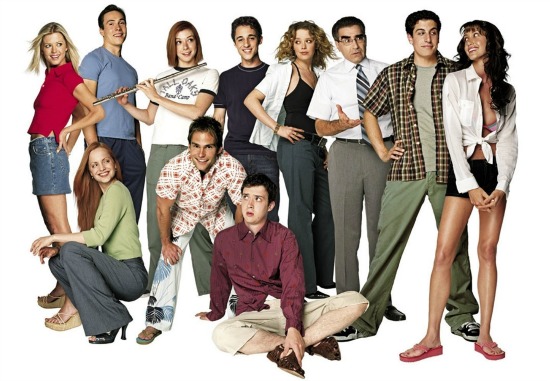 Like many of the films on this countdown, American Pie centers around the end of the school year rather than the beginning. That doesn't make it any less exciting for this time of the year, though!
I remember sneaking into the theater to catch this R-rated flick when I was in middle school, and not getting most of the jokes, but loving the slapstick humor and goofball characters anyway. Nowadays, not only do I understand all of the raunchy humor, but I love the movie's theme of having new experiences and holding on to long-term friendships. Plus, I'm sure I'm not the only person who secretly enjoyed American Pie 2, American Wedding, and American Reunion as well!
Favorite Scene: The last meal at Dog Years, when the four best friends discuss their friendship and what lies ahead for all of them at college. Boys being sentimental – ah, it gets me every time.
13. The Edge of Seventeen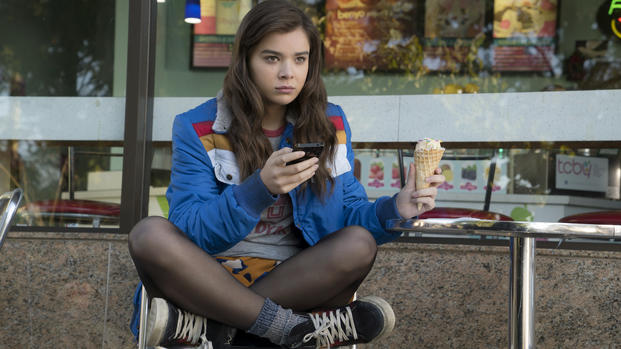 The Edge of Seventeen kind of flew under the radar when it came out, but I promise it's worth your time.
Nadine (Hailee Seinfeld) is an angsty teen who is angry at the world. The only good part of her life is her best friend Krista (Haley Lu Richardson), but that suddenly changes when Krista starts dating Nadine's more successful older brother. Nadine must learn how to figure out things on her own, while also discovering that maybe the world isn't so bad after all.
Favorite scene: Anything with Nadine and Mr. Bruner. Woody Harrelson nails the role of seen-it-all sarcastic teacher with a heart of gold. He strikes the perfect balance between caring about Nadine's problems and not letting her get away with anything.
14. 10 Things I Hate About You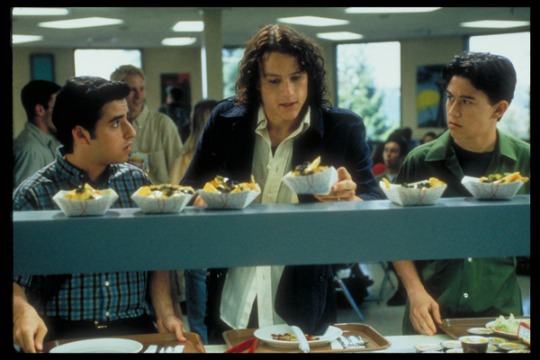 Based on Shakespeare's "Taming of the Shrew," 10 Things I Hate About You took the complicated web of lovers that Shakespeare is known for and mashed it into a funny, fast-paced, and utterly endearing teen comedy.
Not only does this film star Julia Stiles, Alex Mack Larissa Oleynik, Joseph Gordon-Levitt, and the late Heath Ledger, but the dated-yet-awesome late-'90s fashion and pop culture references will leave you smiling.
Favorite Scene: Patrick (Heath Ledger) apologizes to Kat (Julia Stiles) by recruiting the entire marching band to accompany him singing "I Can't Take My Eyes Off You" on the football field in front of her entire soccer team.
15. High School Musical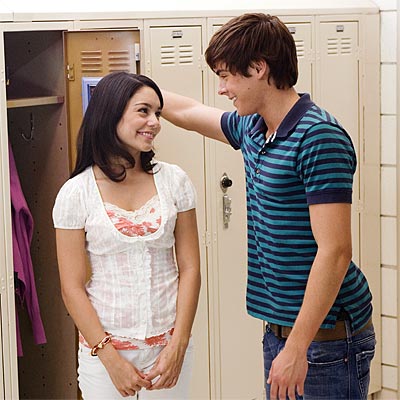 Fact: I was WAY too old to be as interested in High School Musical as I was at the time. But, I grew up on Disney Channel Original Movies (Brink or Zenon anyone?) and was thrilled that they finally made one as awesome as the DCOMs of my childhood.
The songs are incredibly catchy, and who isn't secretly a fan of sing-alongs? Most importantly, though, High School Musical introduced the world to Zac Efron. Enough said.
Favorite Scene: The crazy-awesome synchronized basketball dance routine during "Getcha Head In The Game". Okay, you caught me. Really, any scene with Zac Efron and Corbin Bleu are my favorites!
16. Heathers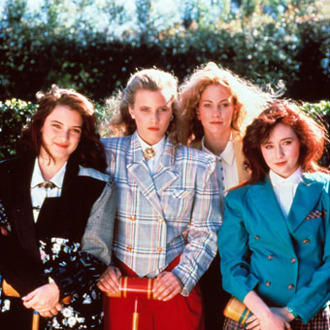 Okay, we're branching out a bit with this one. Yes, this film is dark, but it's also completely iconic as far as school movies go, and it's a piece of cinema everyone should experience at least once.
In Heathers, Veronica (Winona Ryder) is feed up with the way her friends, the Heathers, treat the students at Westerburg High. When bad boy JD (Christian Slater) steps into Veronica's life, he offers her a way to end the Heathers' bullying — in a word, murder.
Favorite Scene: There are so many quotable scenes in this film, most of which do not include CF-appropriate language. Suffice to say that the movie's most famously shocking line comes during the cafeteria scene at the beginning.
For more on this film, see our guide to the fashion from the movie Heathers.
17. Pitch Perfect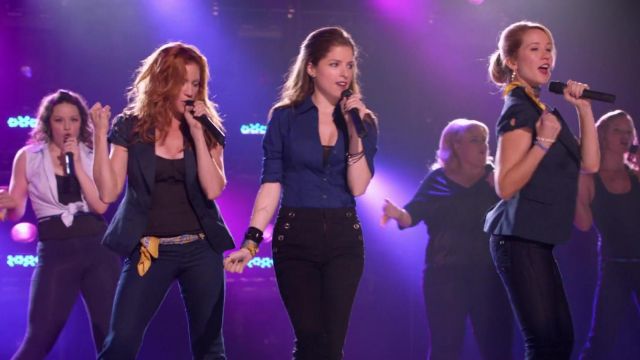 Pitch Perfect is such a fun college movie. It follows Beca (Anna Kendrick), a music-loving loner who becomes the newest member of her school's a cappella group, The Bellas.
This is the perfect film to watch with all of your girlfriends one fall weekend. It's flat-out hilarious, has killer music, AND underscores the importance of female friendship. What more could you want?
Favorite Scene: When the Bellas do their finale performance and Beca sings "Don't You (Forget About Me) from Jesse's favorite movie, "The Breakfast Club." All the feels — and a reference to another back to school movie on our list!
18. Superbad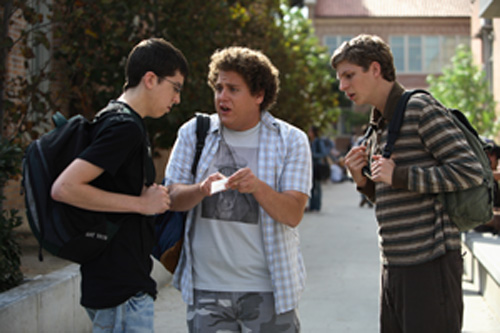 I'll never forget the day I saw Superbad. It was actually the first weekend I was at college and the first of many outings I would have with my potluck roommate! This made the movie really cool, since the characters were the same age as me.
I love this back to school movie because it introduced me to Jonah Hill, Michael Cera, Emma Stone, Seth Rogan, and Bill Hader, all huge stars who I now totally adore. The funny and outrageous story hits the perfect balance between raunchy/shocking, and sweet/touching.
Favorite Scene: I die laughing every time Seth (Jonah Hill) tells Evan (Michael Cera) – in VERY graphic detail – exactly what his beef is with Evan's crush, Becca. Those pictures are totally disgusting, but I'm also very, very immature, so I find them absolutely hilarious. I am who I am, okay!?
19. Lady Bird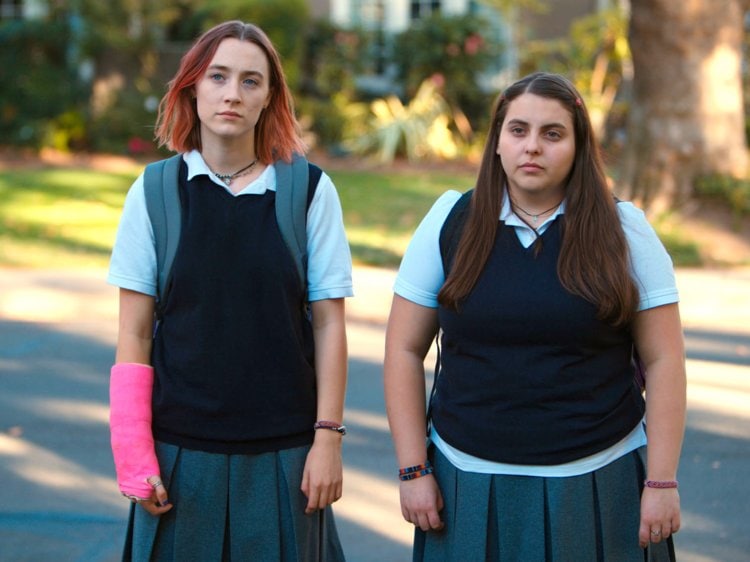 This is a more somber back to school movie than many on the list, but it's so real life-relatable; it's a must-watch.
As a girl living in a small town in the early 2000s, Lady Bird (Saoirse Ronan) is wondering where life will take her after graduation. She dreams of going off to a big city for college and leaving her town behind. But as she experiences the hardships and excitement of growing up, she slowly starts to realize that maybe what she wanted was right in front of her all along.
Favorite Scene: The famous CAR SCENE! Who hasn't wanted to jump out of the car when discussing their future with their parents?
20. Accepted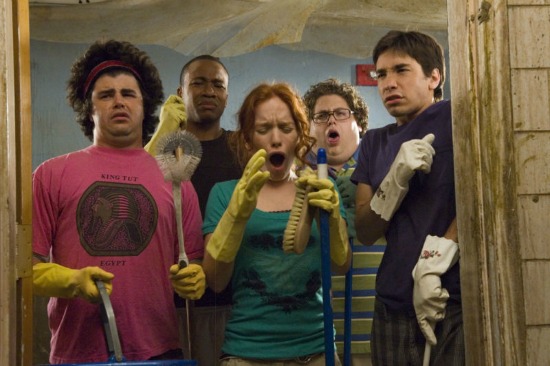 Accepted was one of those movies that you were a little ashamed to admit to seeing in theaters, but once you went you were thrilled because it turned out to be totally hilarious. Accepted came out right as Justin Long, Jonah Hill, and Blake Lively's careers were exploding, which happened to coincide with my time at college, making this movie extra-special to me.
The film's insane premise, nods to classic college films like Revenge of the Nerds and Animal House, and warm-and-fuzzy moral of the story made it truly great.
Favorite Scene: When Sherman Shrader (Jonah Hill) screams like a little girl after seeing a petrified body fall from the ceiling of the then-decrepit South Harmon Institute of Technology,
21. A Cinderella Story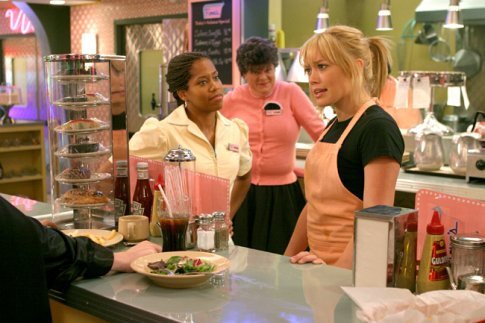 I'll be honest: My parents had to drag me to see A Cinderella Story. At 15, the last thing I wanted to do was see a PG movie aimed at pre-teens with my mom and dad. To my surprise, this movie was fantastic.
This is one of those films that you want to watch if you feel down or discouraged about anything – it leaves you feeling empowered and excited for life! Not to mention, I was also a total Hilary Duff fangirl circa 2004, and this flick is genuinely funny.
Favorite Scene: Jennifer Coolidge plays the evil stepmother, and tricks Sam (Hilary Duff) into thinking that she didn't get accepted into Princeton. She brings Sam a plate of oatmeal cookies, which she describes in a very monotone voice as "sooooooo moist." Okay, maybe you have to see it to get what I mean, but I promise it's hysterical!
22. Bring It On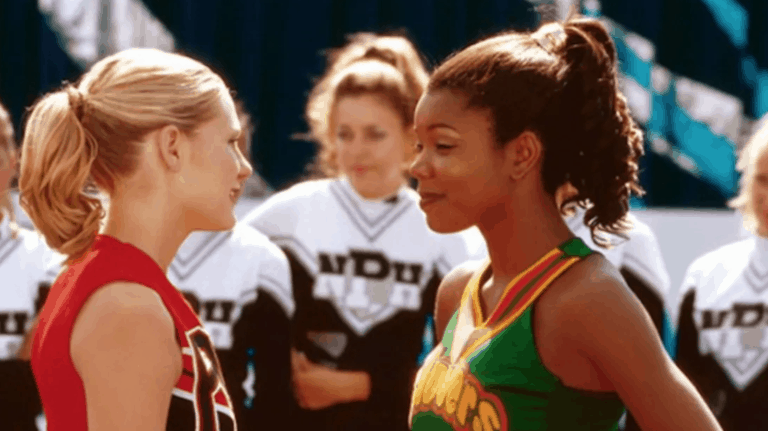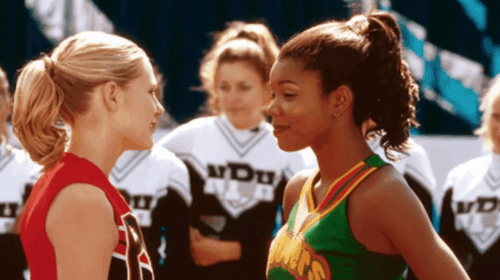 Bring It On ranks up there with Mean Girls on every millennial woman's favorite guilty pleasure films list — and if you haven't seen it, go watch it now and thank me later!
After learning that their award-winning cheer routines were stolen from inner-city school cheer squad, the Clovers, the privileged Rancho Carne Toros squad must learn to make their own moves. The Toros' cheer captain Torrance (Kirsten Dunst) faces the daunting challenge of making the team original while also battling the mean girls of the squad.
Naturally, killer cheer moves and quotable one liners ensue.
Favorite Scene: When Torrance, down on her luck, pops in the cassette tape from Cliff (Jesse Bradford) — and finds that it's a song he's written about her. Cue jump-dancing on the bed (with pom poms). This scene is pure joy!
What are your favorite back to school movies?
What do you think are the best back to school movies? What were some of your favorite high school movies growing up? Did you watch Disney Channel Original Movies too? Who were some of your favorite actors or actresses from your childhood or early teen years? Let's take a trip down memory lane and talk about some of our favorite feel-good movies! Leave a comment and discuss!
Editor's note: This post was originally published in 2013; it was completely updated and revamped in 2019 with new photos and information.