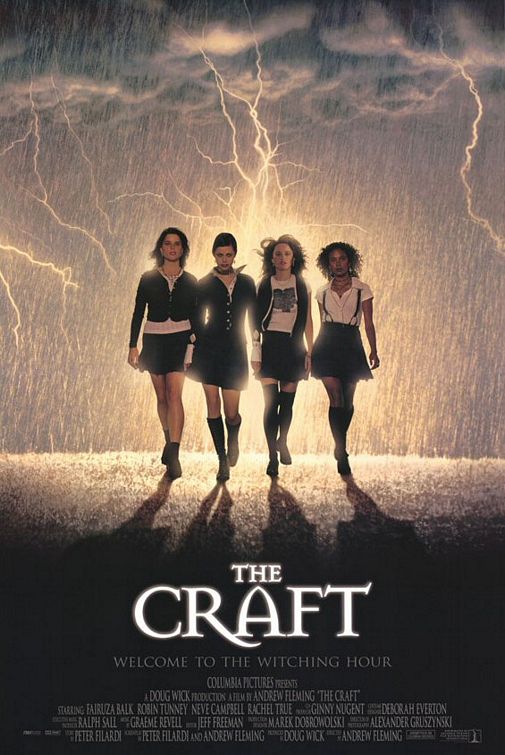 October has finally arrived, and I figured it was the perfect time to glean fashion inspiration from a movie that both intrigued and scared the bejeezus out of 8-year-old me: The Craft.
In case you haven't seen it, the 1996 film follows three teenage outcasts who convince the new girl in school, Sarah, to form a coven in order to dabble with witchcraft. Of course, they soon realize just how powerful—and dangerous—it can be.
The plot is good, but the '90s fashion is even better. Scroll on down to see three outfits inspired by The Craft.
What styles did they wear in The Craft?
The outfits in The Craft are grunge with a Catholic schoolgirl twist. Costume designer Deborah Everton took inspiration from what young women were wearing at the time, making sure everything was accessible to a teenage girl.
Today, we associate The Craft's wardrobe with '90s style, but it was contemporary edgy style at the time. And in a funny way, it's become contemporary once again as everything '90s comes back around into fashion. Now that we've discussed the basic aesthetic, let's get to some The Craft outfit inspired ideas.
1. Ever heard of invoking the spirit?
To recreate their probably-not-dress-code-compliant school uniforms, start with the basics: a white blouse and a pleated skirt. Edge it up with chunky, low-heeled booties and tights that give you the look of knee-high socks without all the hassle. For the finishing touch, be sure to accessorize with an attention-grabbing layered necklace.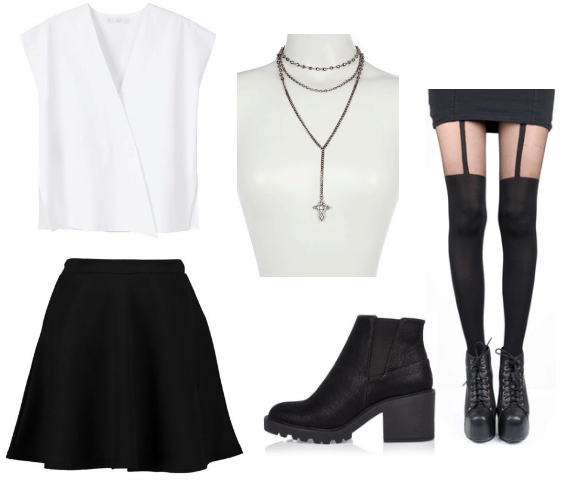 Products:
2. Relax, it's only magic.
This ensemble is perfect for casting spells, calling the corners, or, you know, just spending time on campus. Start with a maxi dress in a dark floral print, then throw on a slouchy knit cardigan. Lace up your faux-suede booties and accessorize with a choker necklace or two for good measure. Slip on your tinted, retro-look sunglasses and you'll be good to go.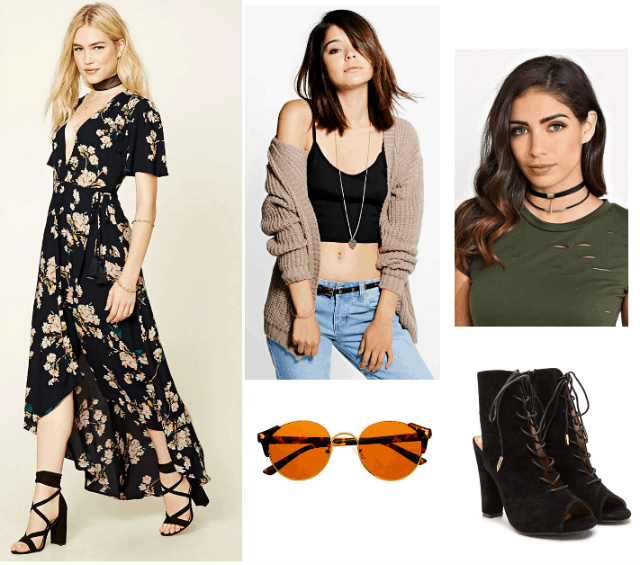 Products:
3. I bind you, Nancy.
When you need a break from all that spell-casting, rock this cool, low-key look. Start with a loose-fitting striped t-shirt dress and a long olive green utility jacket. Clearly, boots are a central theme here, so opt for a heeled combat-style version with a hint of plaid detailing. Try a dark, moody lip color, then wrap things up with these snake-adorned drop earrings.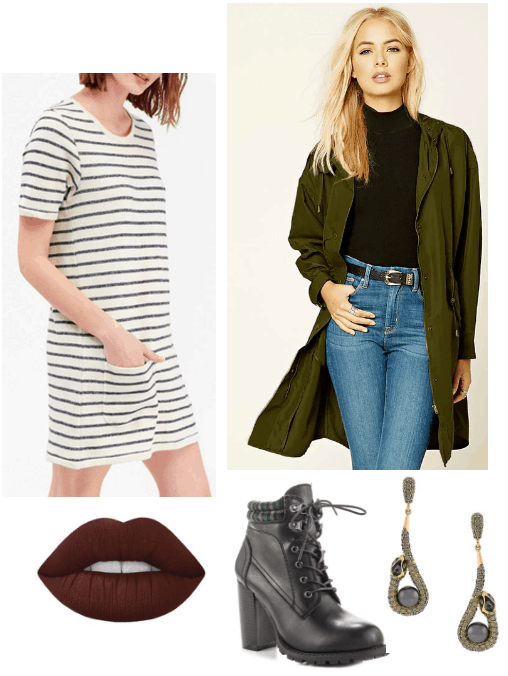 Products:
Frequently Asked Questions:
What happened to Bonnie in The Craft?
Bonnie's burn scars in the film are never fully explained, but it's presumed that she suffered an accident involving fire prior to the film. Later in the film, Bonnie uses her powers to make herself beautiful "outside as well in.", It works and the results are amazing! But beauty comes with a price, and Nancy slowly pays it, becoming a shallow and self-absorbed woman and a shell of her former self. Bonnie's scars then return, this time covering her face, although it is implied that Sarah later helps her heal them in the hospital.
Is Sarah wearing a wig in The Craft?
Yes, the character Sarah wears a wig in the film. When actress Robin Tunney played the role of Sarah in The Craft, she still had her buzzed haircut from the film Empire Records. While costume designer Deborah Everton told Huffpost that she liked Tunney's cute short haircut, "the studio wanted her in a wig" for The Craft.
What happened to Nancy in The Craft?
Fairuza Balk's Nancy Downs was last seen at the end of The Craft in a mental institution. However, thanks to the film The Craft: Legacy (2020), we've learned more about what happened to her character in the years after the film.
(TW: Sexual assault)
The movie reveals that Nancy is now a mother to a daughter named Lilith (called Lily), who was conceived in 2004. The details of how Lily was conceived remain a mystery, but the film explains it was "traumatic." It is also not revealed who the father is, but fans have various theories, from Manon to Lily's stepfather. While there are still more questions than answers about Nancy's life after The Craft, fans may get more information if a third installation of the franchise gets made.
What do you think?
Have you seen The Craft? What do you think of the fashion? Would you wear any of these looks? Leave a comment below and tell us your thoughts.
If this article gives value to you, you might want to consider the related posts below: