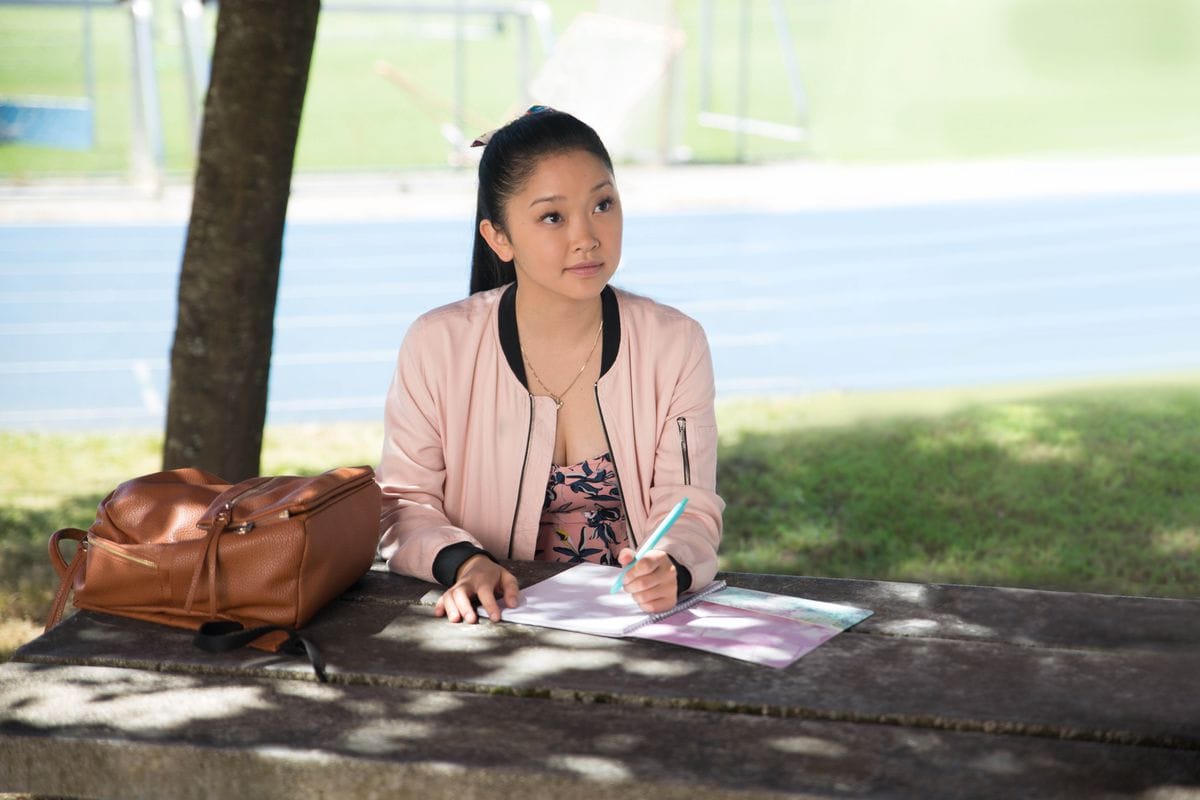 If you've watched or read To All The Boys I've Loved Before; chances are you have been obsessing over Lara Jean and Peter Kavinsky's cute relationship or maybe Lara Jean's fabulous bedroom decor.
In case you haven't heard of it, To All The Boys I've Loved Before is a Young Adult book series, which was recently adapted into a Netflix movie, and is centered around Lara Jean Covey, a 16-year-old girl who loves scrapbooking, baking, Korean face masks, and vintage fashion. She also has the unfortunate tendency to write love letters to all her crushes, which mysteriously end up being sent to them, and that's one of the main plots of the story.

Lara Jean's sense of fashion is quirky and can be feminine, but it also tends to be very practical and comfortable. The books and the movie are full of references to '50s fashion and the era in general, and so that's where I drew my inspiration for these three Lara Jean-inspired outfits!
1. School Day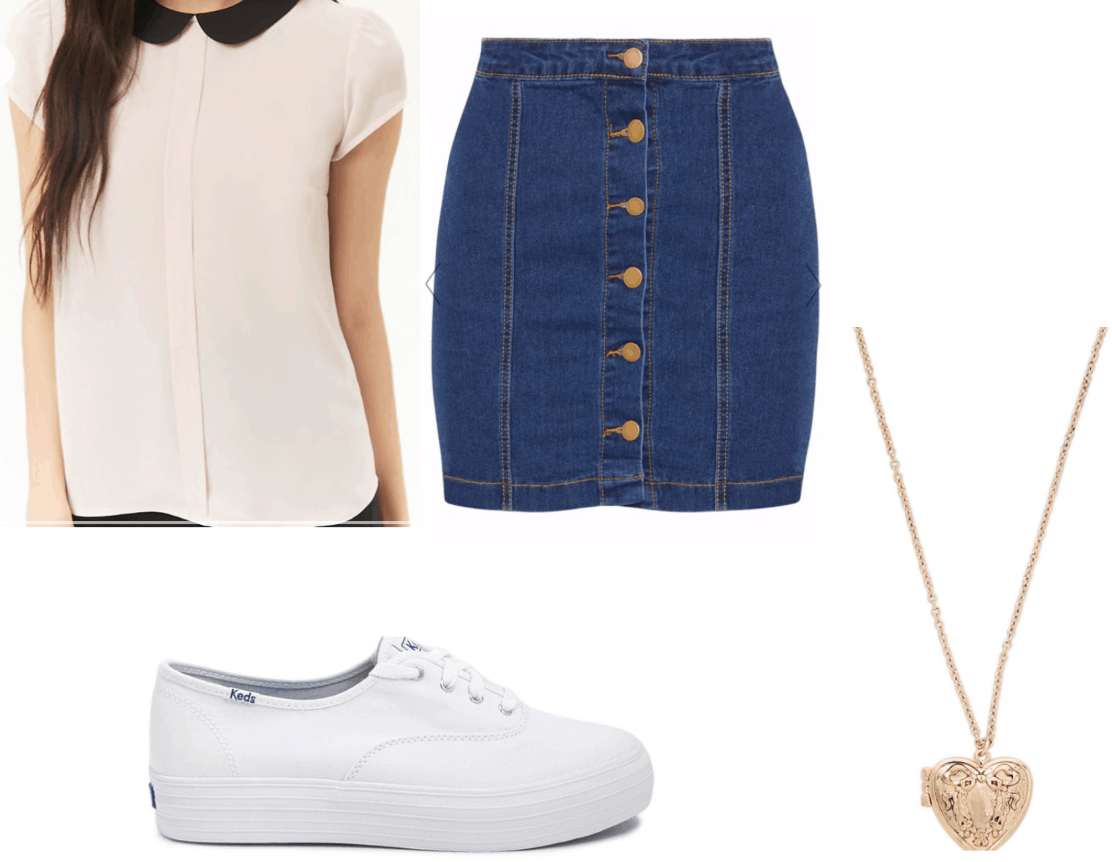 Products:
For this Lara Jean outfit, I wanted to go for a classic style that would be great for any daytime occasion and, more specifically, a school day. A lot happens to Lara Jean when she's at school, from her shenanigans with her best friend Chris to her faking a relationship with Peter Kavinsky.
Here, I went with a cream-colored peter pan collar blouse, a denim mini skirt, and white Keds for a cute and practical look. If you really want to channel your inner Lara Jean, you could also add this heart necklace similar to Lara Jeans in the movie.
2. Day at the Beach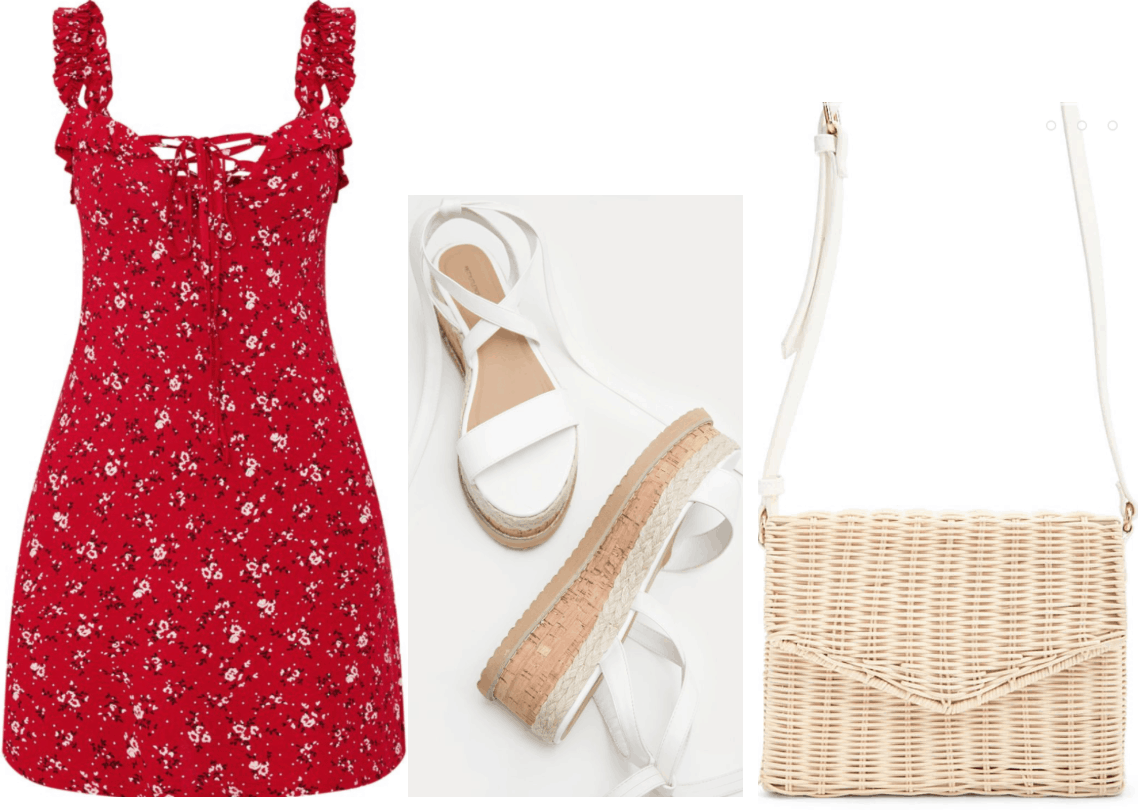 Products:
I wanted to create a cute '50s-inspired outfit for the summer, so I paired this red floral dress with white espadrilles and this crossbody bag. I can see Lara Jean wearing this outfit to a picnic with Peter or a fun day at the beach with her sisters.
This is a great outfit to pack in your suitcase on a weekend getaway or a vacation because you can easily swap the handbag for a glittery black clutch and maybe add some nice earrings for a nighttime look.
3. Exploring Flea Markets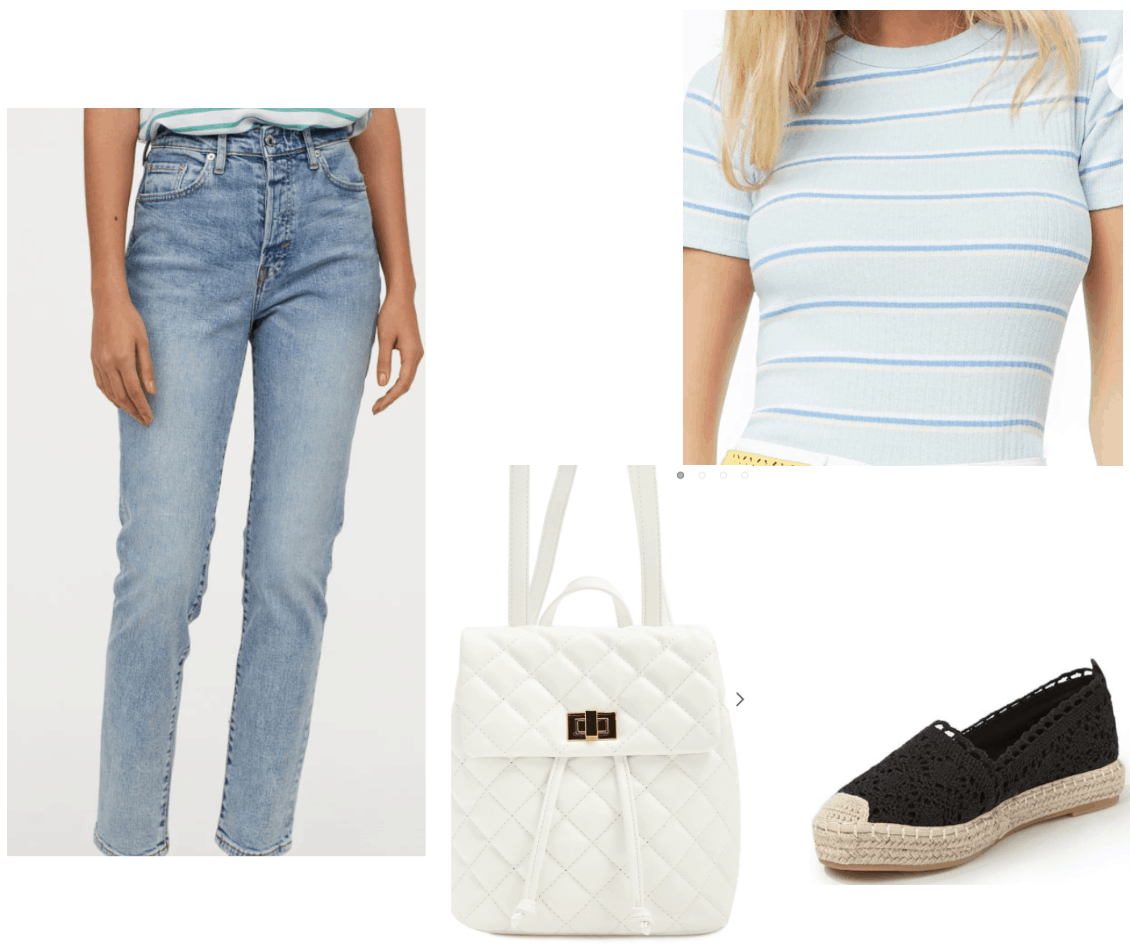 Products:
I came up with this outfit while re-watching the movie and re-reading the book series for a bit of inspiration. I was inspired by the time when Lara Jean went to the market with Peter to look for items for Peter's mom's antiques shop.
The mom jeans, striped tee, and black lace espadrilles combo is the perfect mix of comfortable and stylish. Finally, this white quilted backpack is a cute way to carry all the stuff you need to go on day trips, as Lara Jean would.
What do you think of my guide to Lara Jean's style?
Have you watched To All the Boys I've Loved Before or read the books series? What's your favorite outfit from above? Tell me in the comments!
If you love these Lara Jean Covey outfits, you might also want to check out these fashion inspiration posts below —