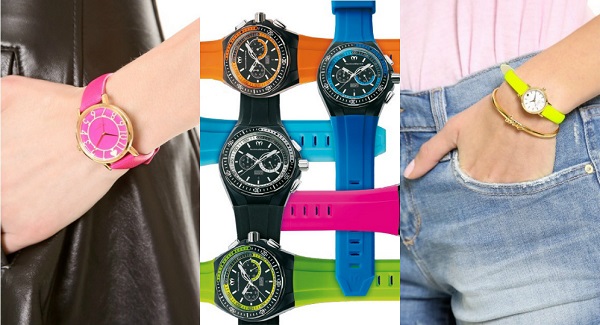 Photos Credits: 1. Shopbop, 2. ELLE, 3. Shopbop
Forget timepieces – neon watches are conversation pieces. We think brightening up a classic accessory is the perfect way to celebrate the start of summer, and these bold beauties put a fresh new "face" on an old standby.
A fluorescent watch is bright enough to rock solo, but we do love how the citron-hued watch on the right was paired with a delicate gold bangle.
Also, don't fret about how to wear them – just pair one with your usual basics. A gray tee and boyfriend jeans would look stellar with a pop of pink. Going out in your leather leggings and a flowy blouse? Try a bold blue or neon purple.
A few of our fave neon watches…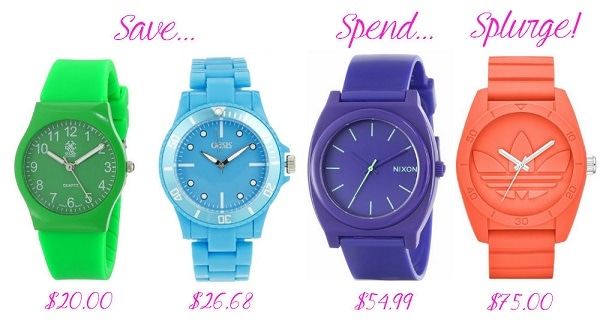 Product Information: Amazon, ASOS, Amazon, Nordstrom
Would you wear a neon watch?
Or are you not a florescent kind of gal? How would you wear this trend? Which of these are you obsessing over? Tell us in the comment section!