This post will show you the best luxury watches for women on the market today.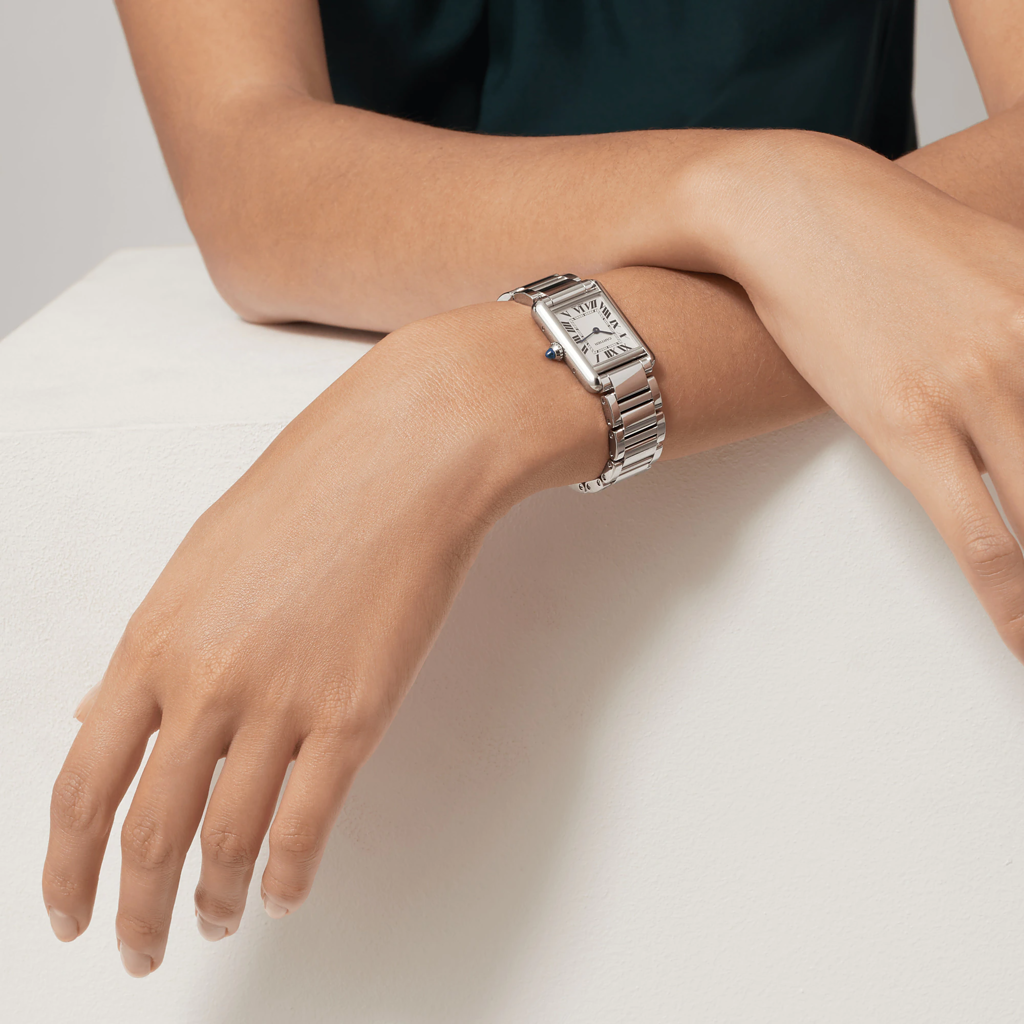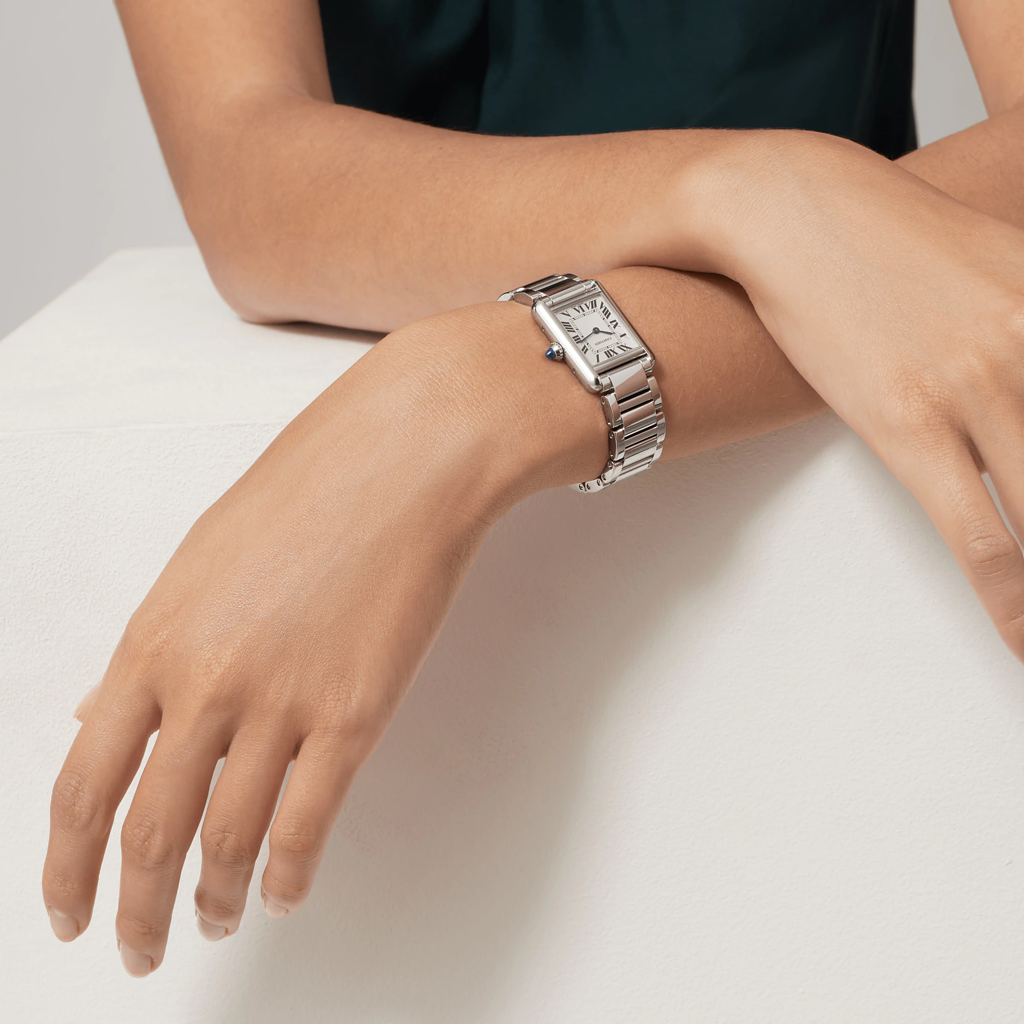 Are you in the market for a luxury watch (or just dreaming of the day you can own one)? Look no further than this article.
Whether you've been saving for years, looking to add to a growing collection, or just want to learn more about luxury watches, this is our comprehensive list of the best luxury watches for women across numerous brands and price points.
(For more on luxury fashion, be sure to see our guides to the best designer shoes, the best designer heels, and the best designer bags.)
Back in high school, I started working for a local jewelry store doing resale operations, and I worked with luxury watches and jewelry for days on end. Also, my dad always collected watches. Because of this, I absolutely fell in love with the world of watches and have been working on growing my luxury watch collection ever since, setting out to prove there is an incredible timepiece in every budget.
Here are the best luxury watches for women from several of the major watch brands.
Best Luxury Watches for Women
Cartier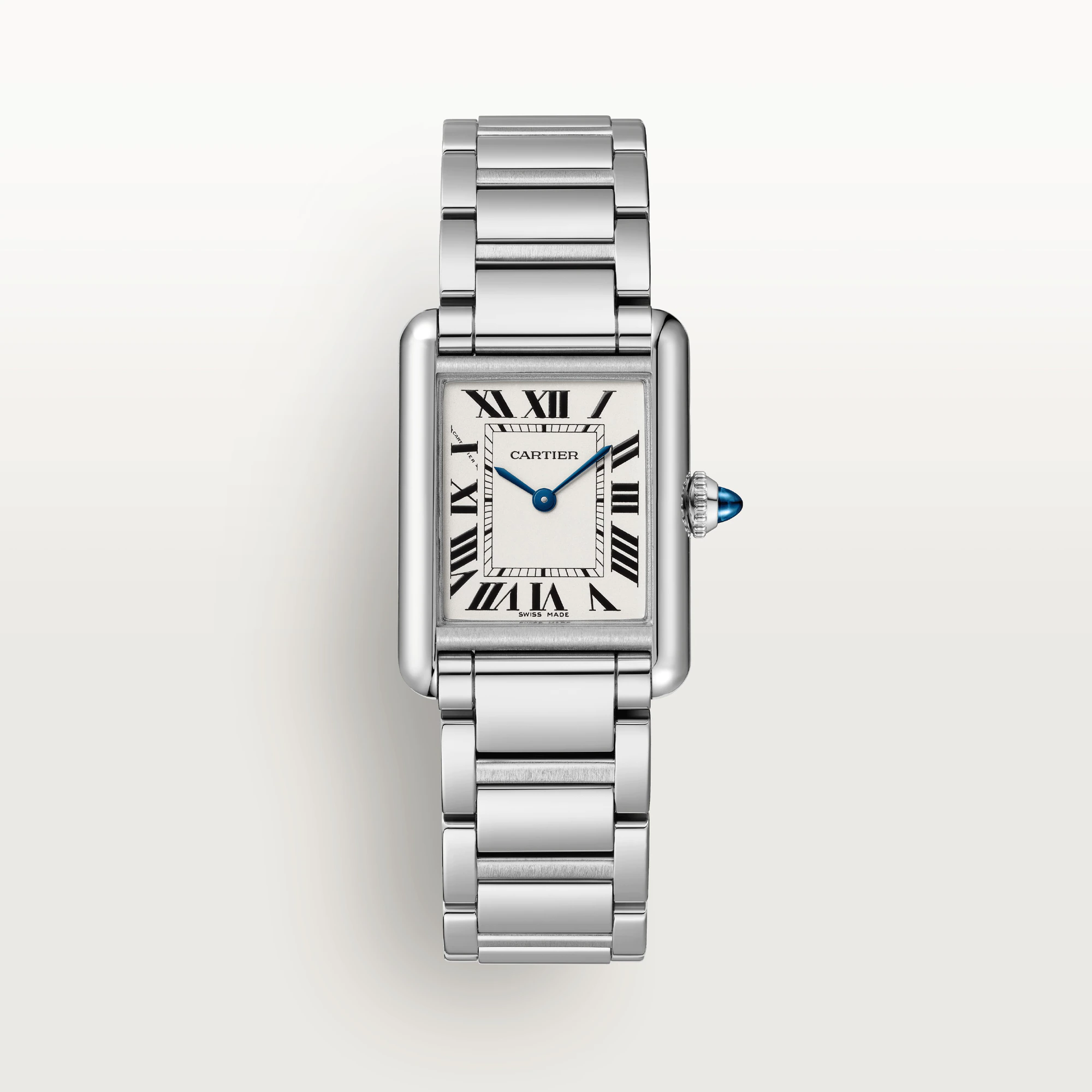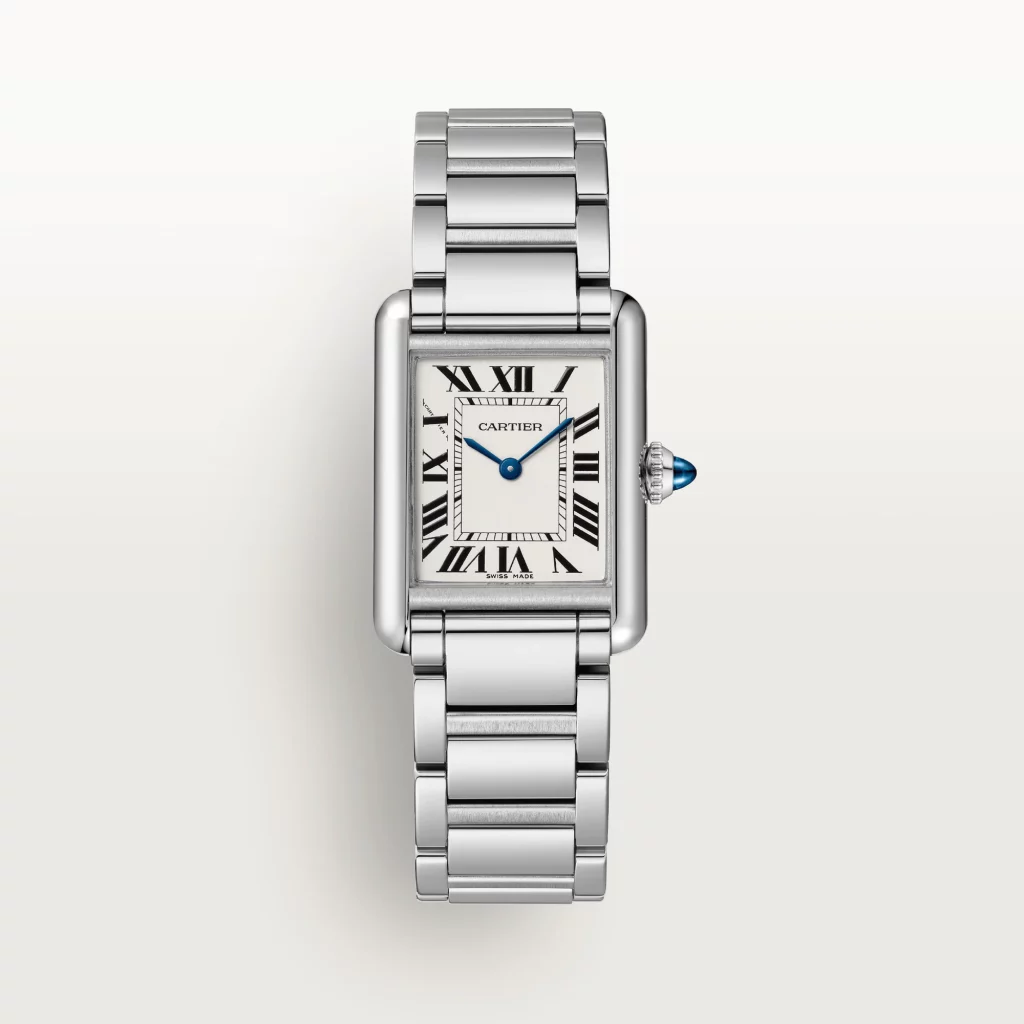 The best women's watch from Cartier is the iconic, classic Tank watch. The stainless version of this watch ranges from $3200-$4600 on Cartier's website and has other variations in other price ranges dependent upon size and movement.
You can buy the Tank with a quartz movement that will require nothing but a battery change every couple of years, or with a Swiss automatic movement which makes it a great starter watch.
This watch has also been worn by icons and celebrities alike, from first ladies like Jackie Kennedy and Michelle Obama to modern movie stars like Rami Malek and Jake Gyllenhaal. It's one you'll love for a lifetime.
Vacheron Constantin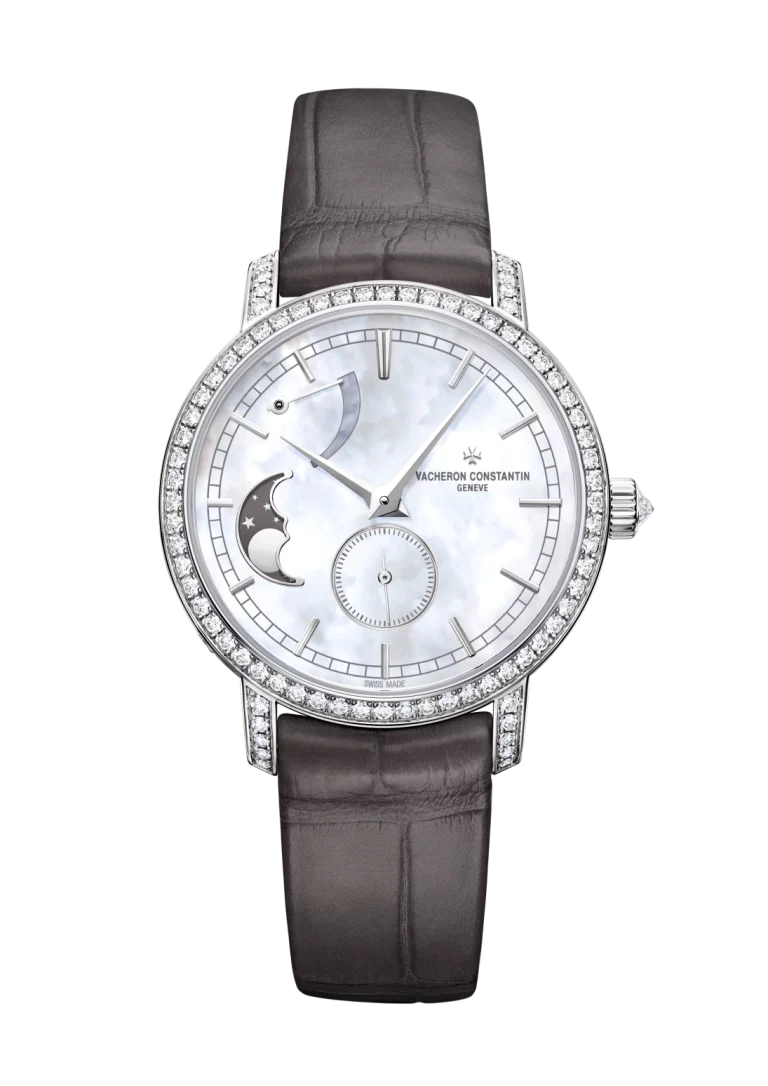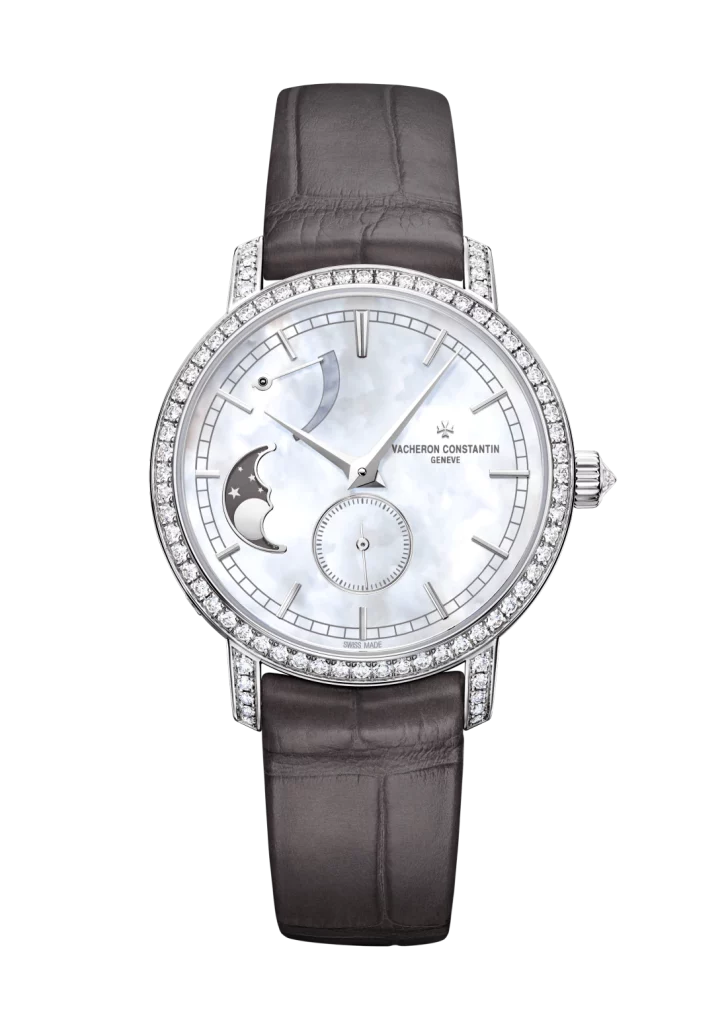 Not as well known as some of its Swiss counterparts, Vacheron Constantin is the oldest Swiss watchmaking brand in existence, founded in 1755. They created the first complication (ie. date, day of the week, moon phase, etc) in a watch in the late eighteenth century. They have been known for their complex automatic and self-winding movements ever since.
It would seem wrong not to pick a complicated watch from them, so I present the Traditionelle Moon Phase.
This watch runs a pretty penny at $46,000, but it is very unique with its Mother of Pearl face, 81 hand-set diamonds, and alligator and white gold bracelet. It has just the right amount of femininity and edge, sitting at 36mm to stand out from the crowd.
Breitling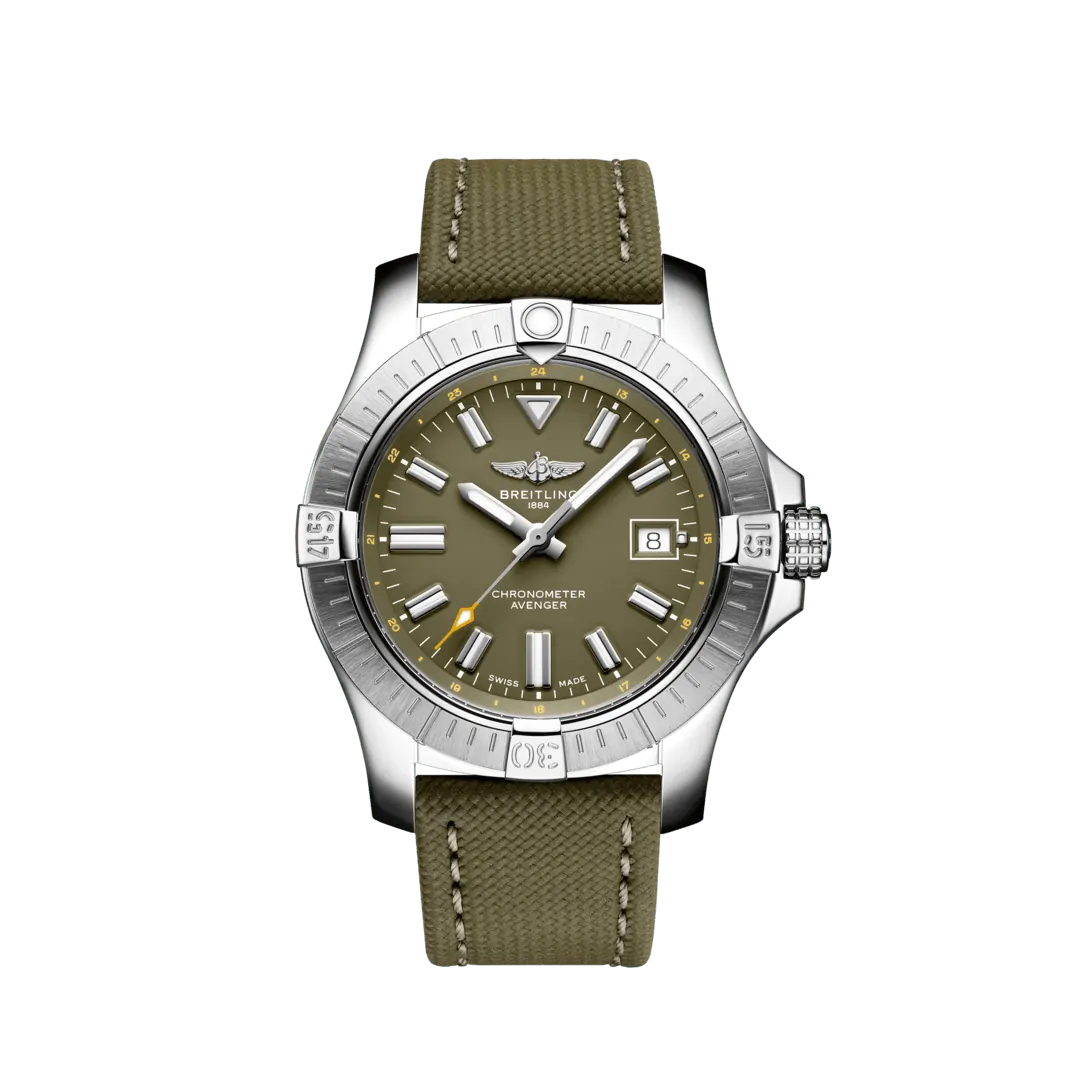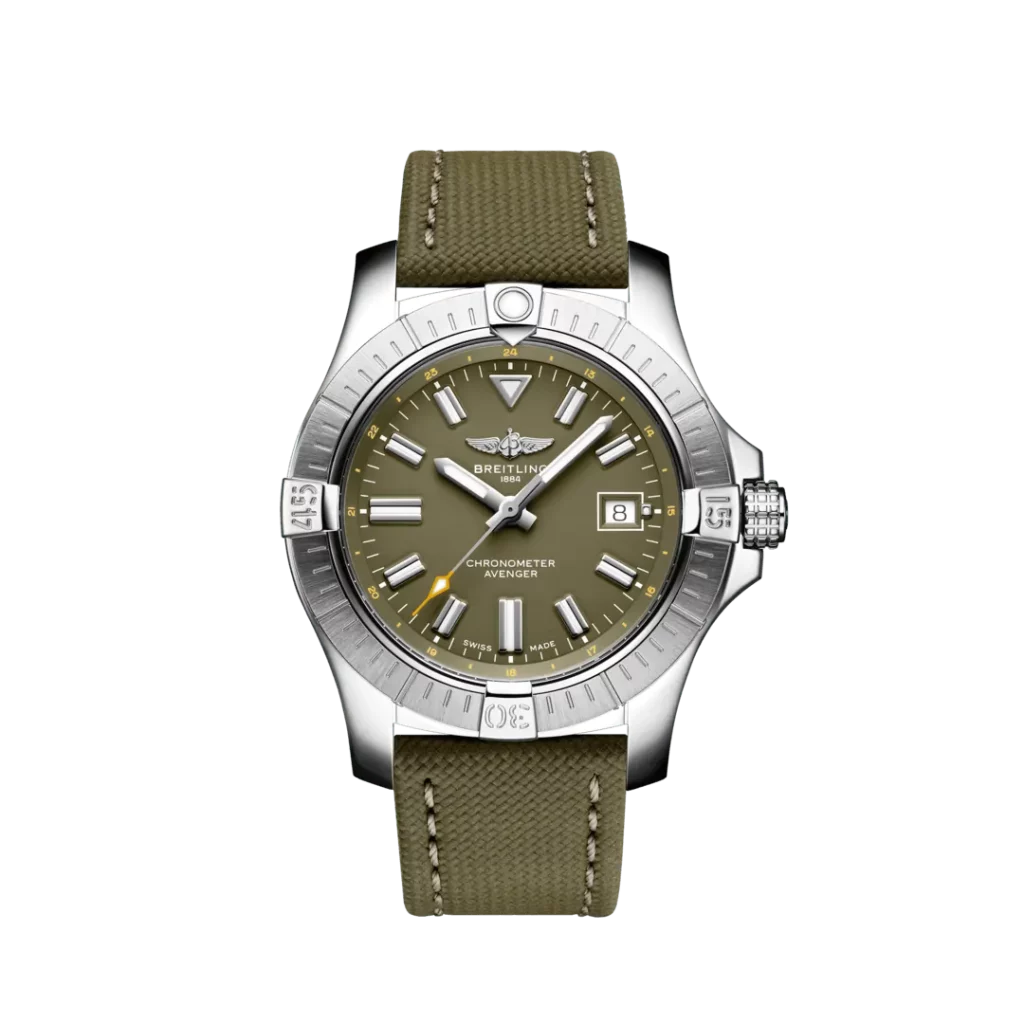 Breitling was founded in 1884 in Switzerland and quickly became known for watches for aviation. The perfect watch that stays true to the brand's identity without feeling too bulky on your wrist is the Breitling Avenger Automatic 43.
In comparison to other luxury watch brands, the Avenger Automatic 43 has a much less painful price of $3950. It currently comes in two colorways with the strap and other slightly more expensive colorways with a bracelet.
What's so cool about this watch is that it is fully operational as an aviation watch, being fully functional while wearing gloves and, of course, in the air.
Jaeger-LeCoultre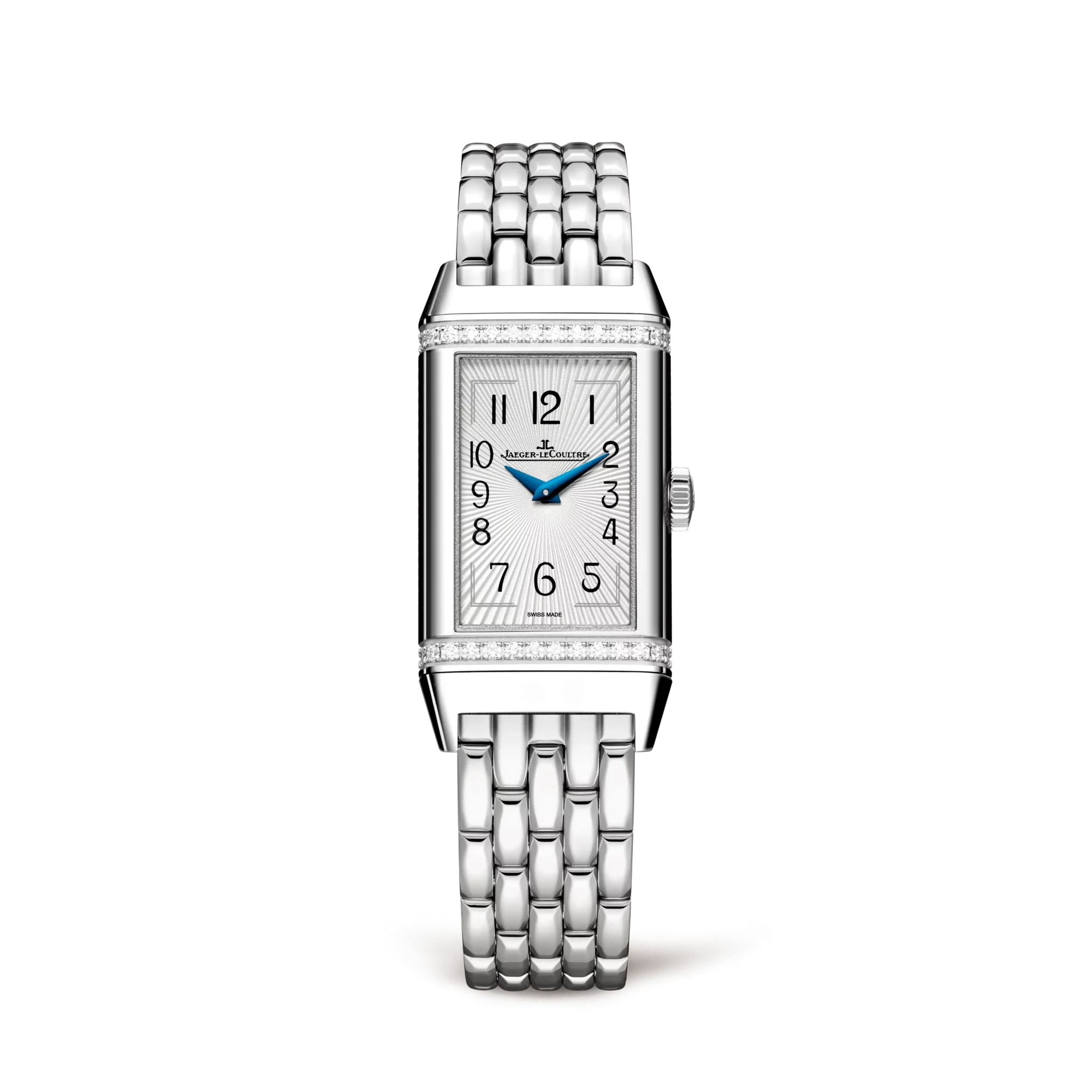 Jaeger-LeCoultre was also founded in nineteenth-century Switzerland. The brand is known for the Atmos clock, which is an achievement of watchmaking and science alike, and the Reverso watch, which is absolutely my choice for a women's watch from Jaeger.
The Reverso will run roughly $4000-$7000 retail, depending on style options. This iconic watch debuted in 1931 and the style allowed one to flip the watch face to protect the face while the men who wore them played Polo. The watch takes inspiration from art deco styles and can actually flip over to just be blank to protect the face without having to remove the watch from the band or bracelet.
This watch is an excellent and unique choice and a must-have for anyone who loves retro fashion.
Chanel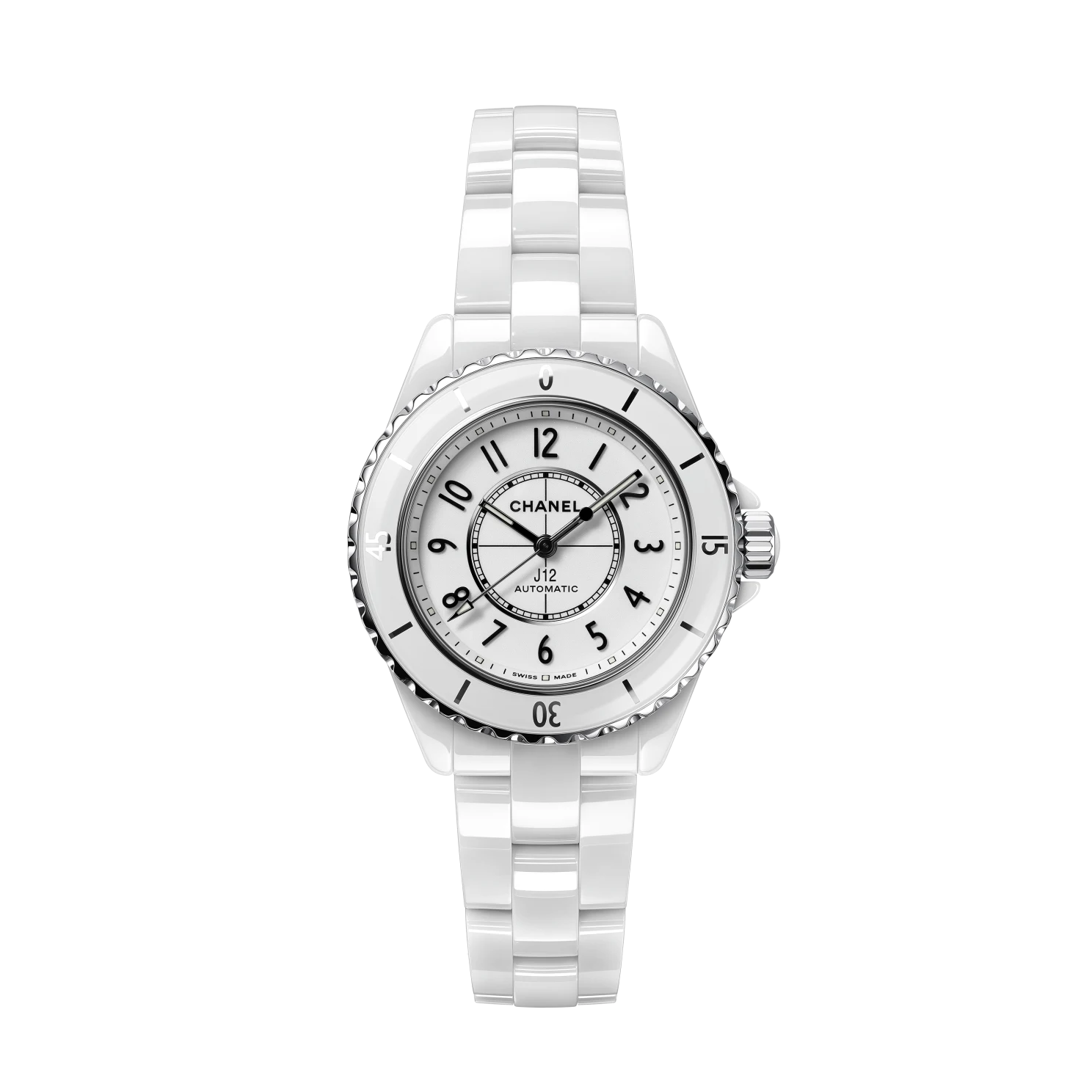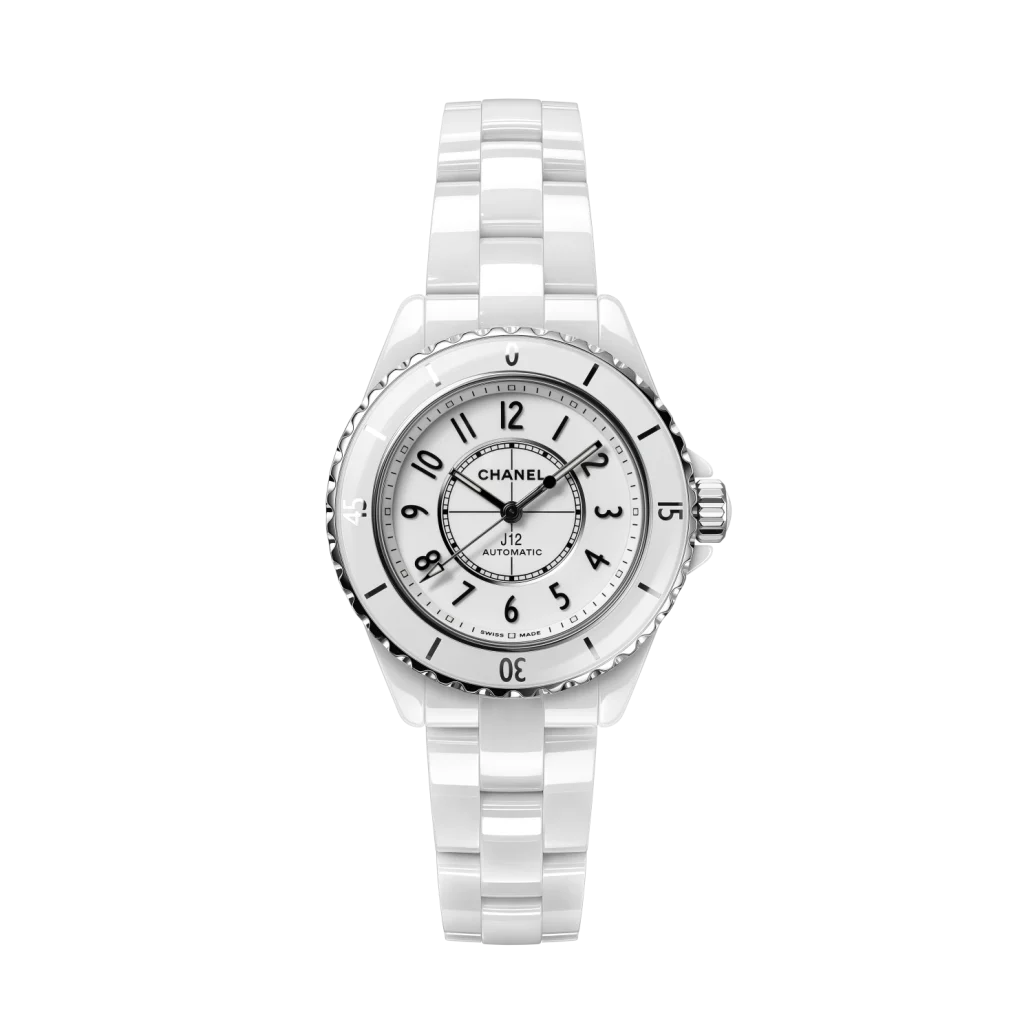 Though Chanel is typically known for timeless suits, quilted handbags, slingbacks, and oversized sunglasses, the fashion house also makes gorgeous, high-quality watches that match the brand's DNA.
Ever since Margot Robbie did a campaign for the J12 watch, it has been my favorite of Chanel's watch collections with my personal favorite being the 33MM in white.
This watch made its debut in 1999 and was actually designed by Chanel's creative director at the time. The design is meant to combine automobiles and sailing. Its outer casing is all ceramic which separates it from the crowd.
This is a great pick if you love the old-money aesthetic with a twist or feel like stainless steel just isn't for you.
Longines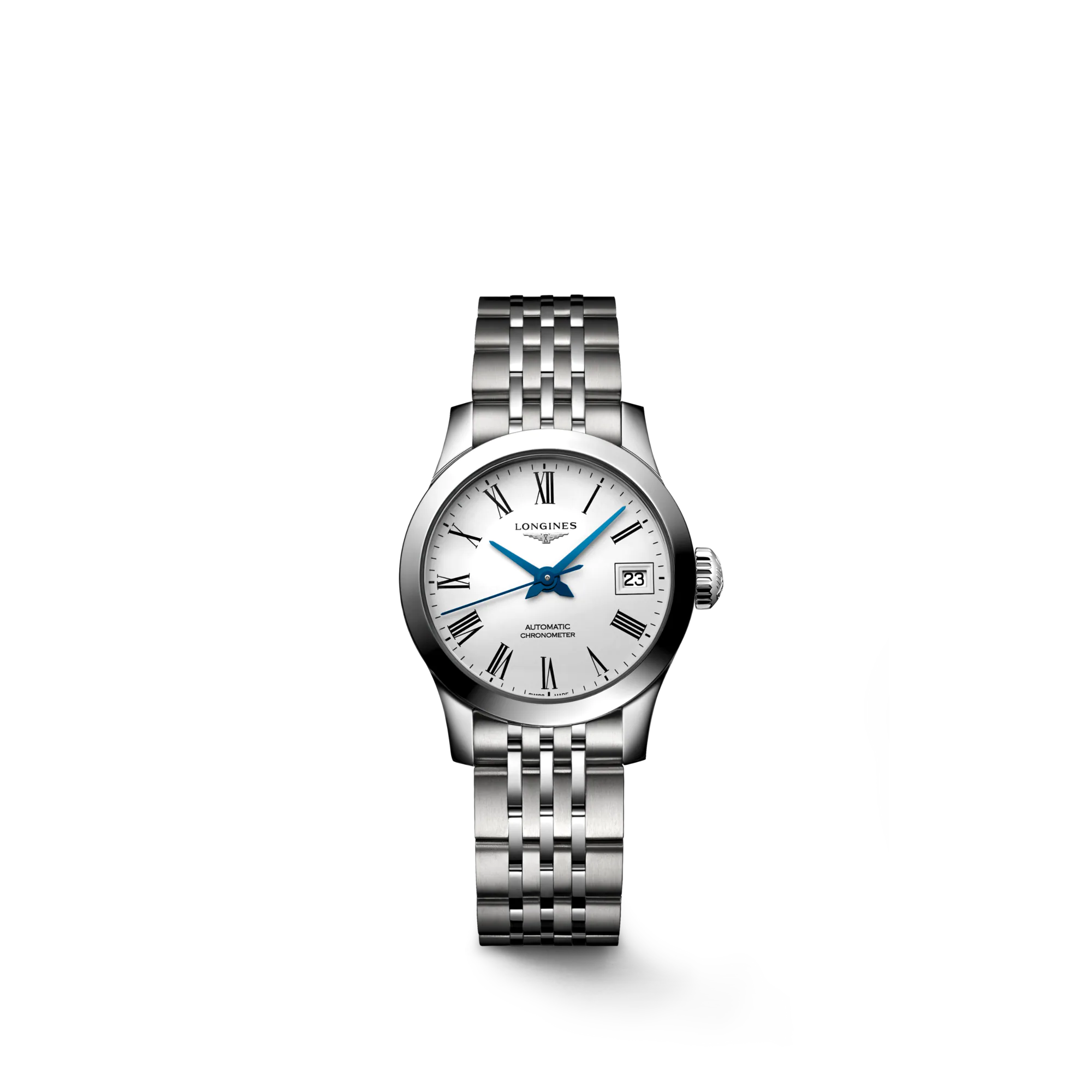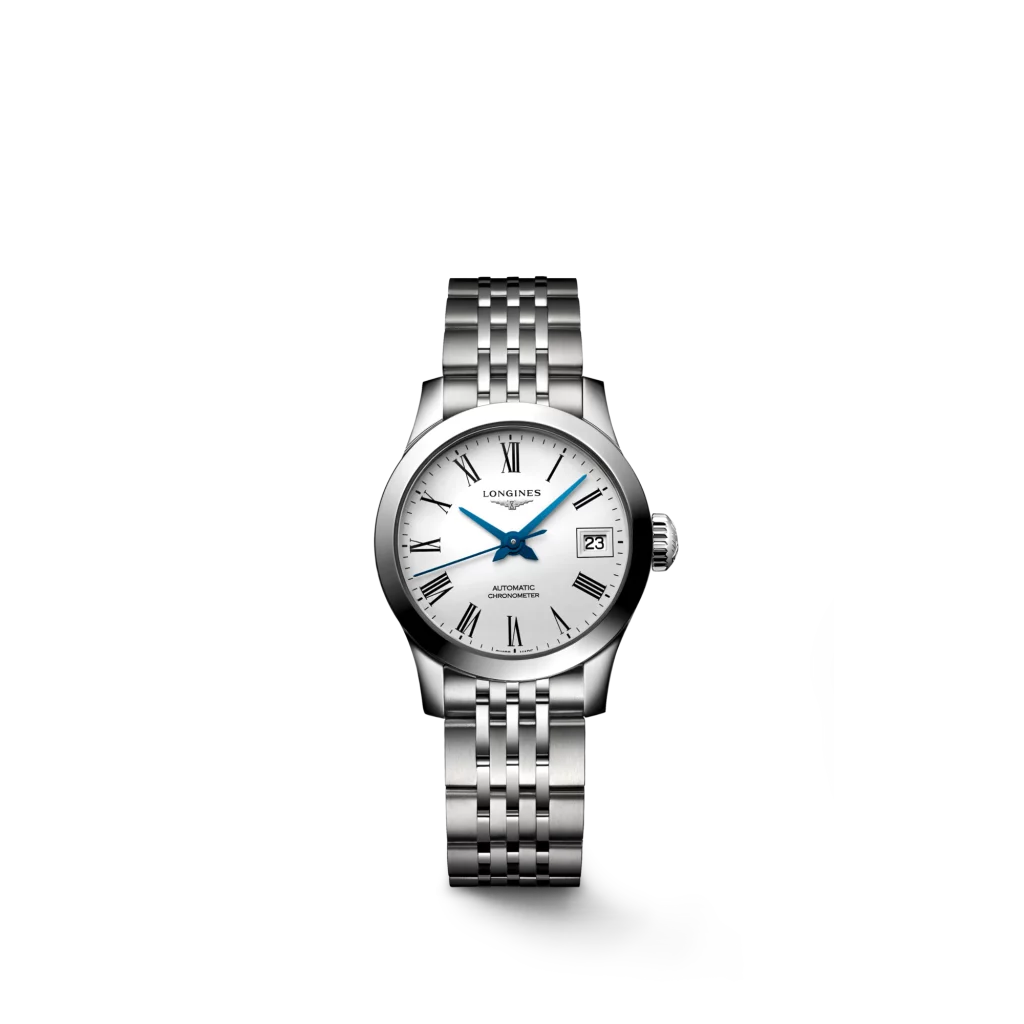 Though Longines is not the oldest watch brand in Switzerland, they have the oldest registered logo in world history. They have close ties to horse racing and equestrian sports and sponsor several worldwide sporting competitions, most notably Formula One and the French Open.
Their watches were most famously worn by Amelia Earhart.
My pick from Longines is one of the most affordable, timeless, and beautiful luxury timepieces on the market today, sitting at $1875. The Record stainless steel watch matches everything and shines everywhere from the classroom to the boardroom to the bar.
Dior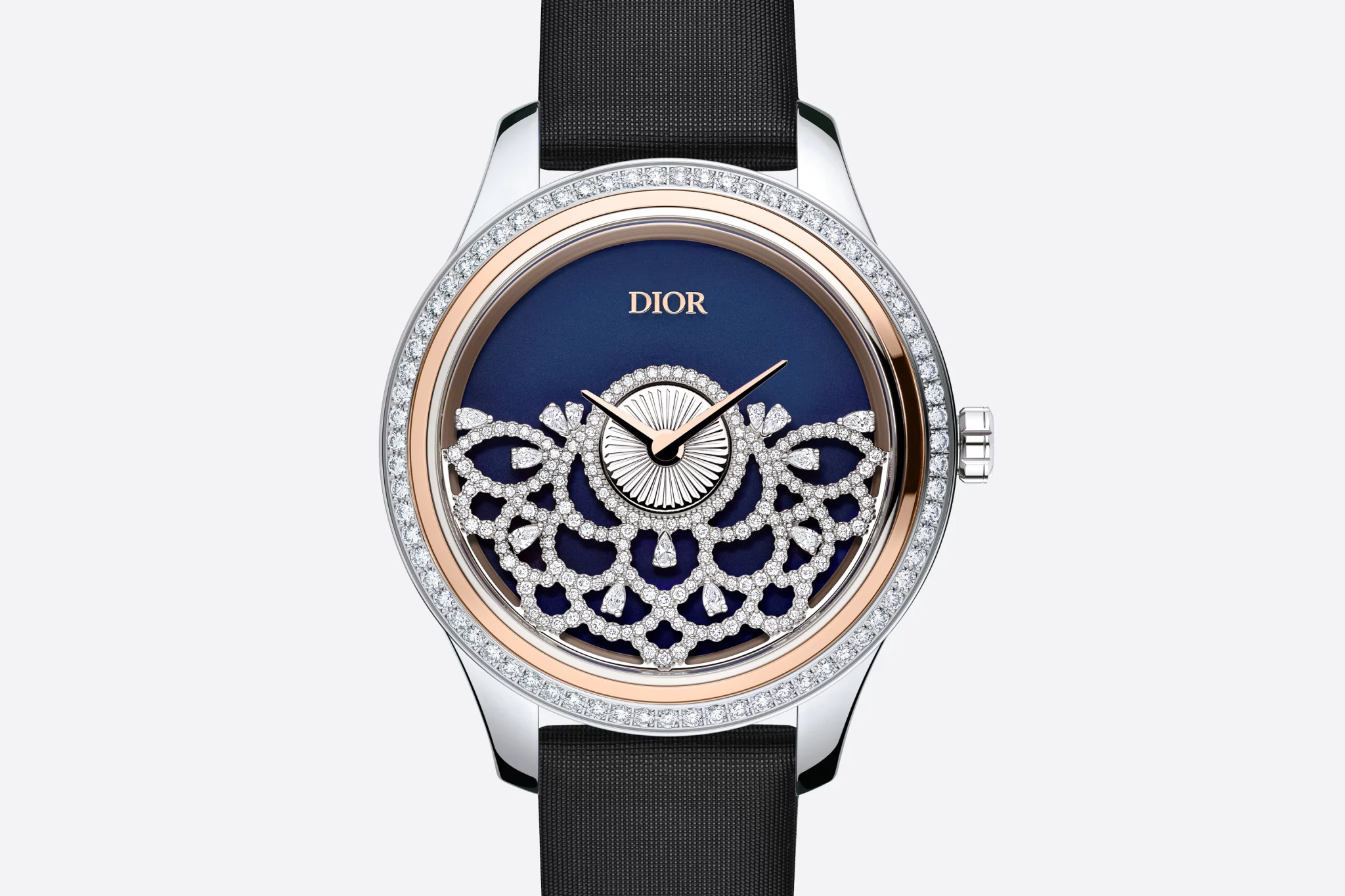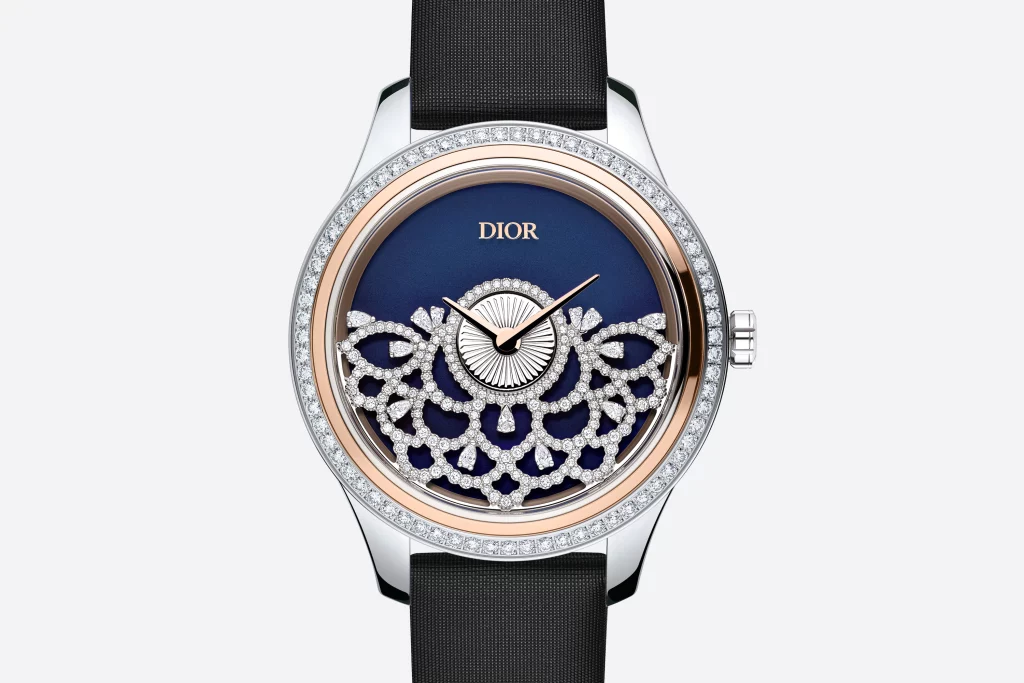 Much like Chanel, the legendary French fashion house Dior has also been in the watchmaking game for quite some time. Their designs often match the general look of the brand at the time, complementing their runway looks.
My ultimate luxury watch pick from Dior is the $42,000 Grand Bal Dentelle. This watch is not for everyday wear, but no Dior watch is. It matches the ethereal vibes of Dior's couture and shines without being too much. It takes inspiration from a swirling ball gown and wraps all that energy up into a classy, stunning, 36mm timepiece.
Omega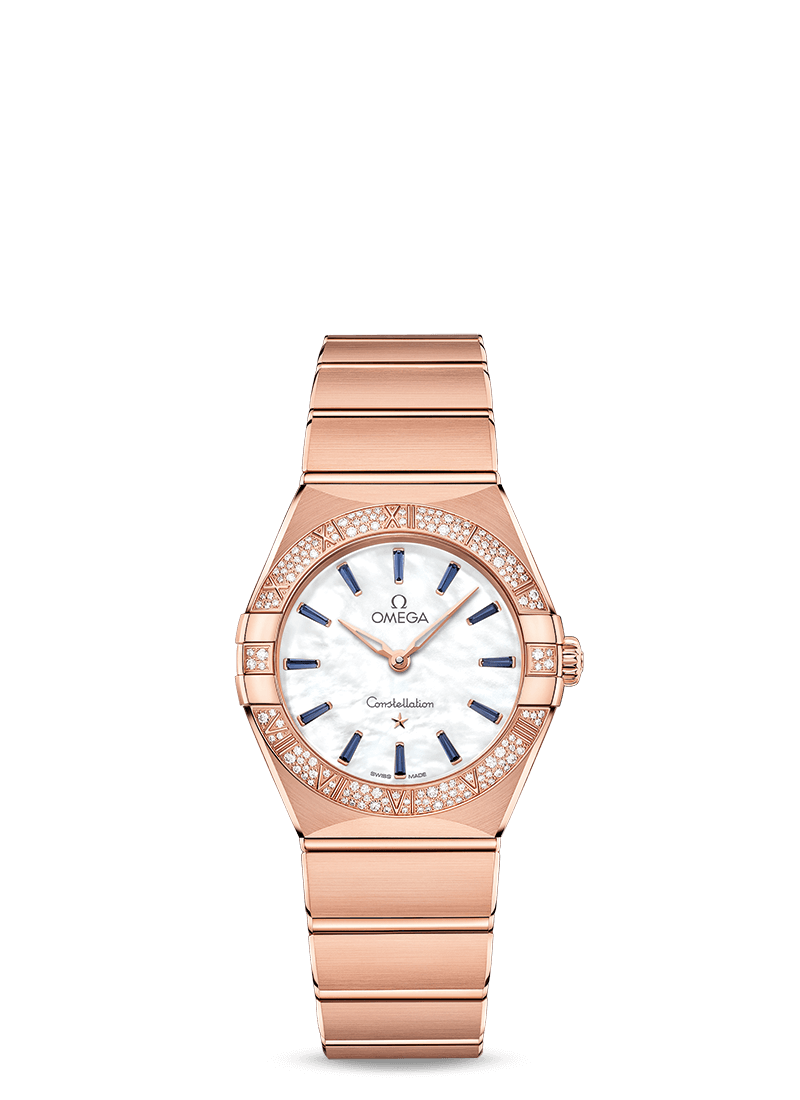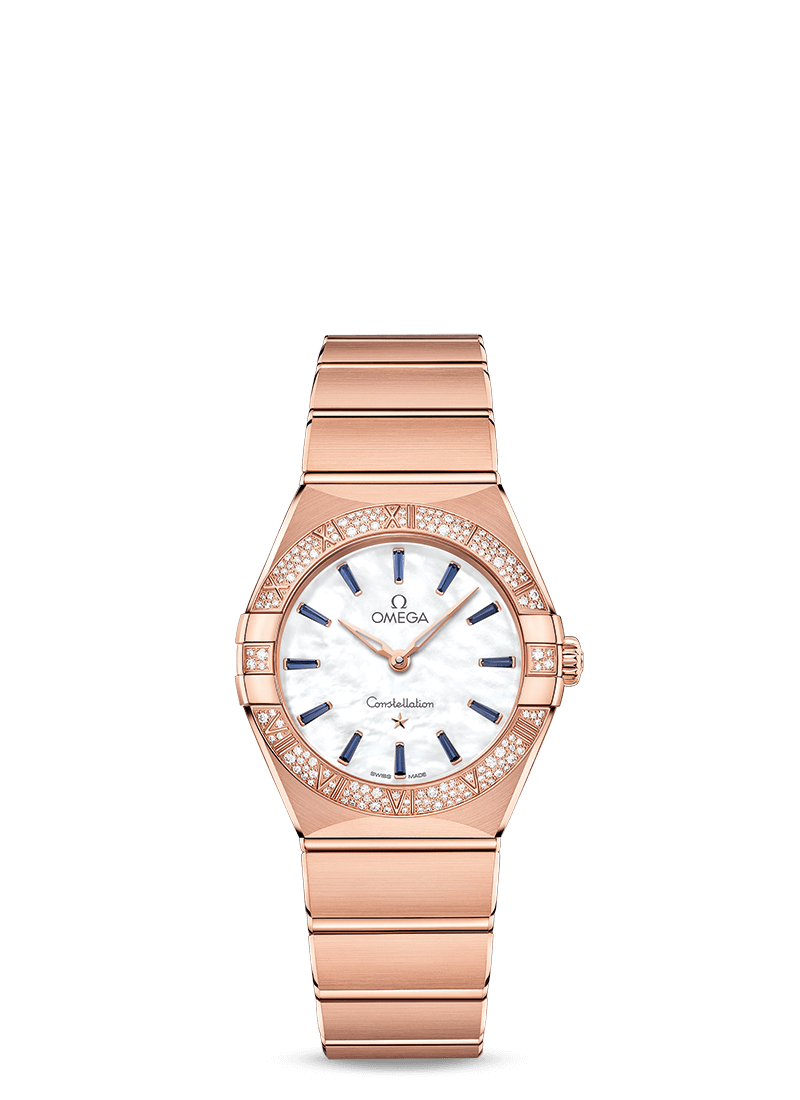 Omega was founded in 1948 in Switzerland and is known for being the official Olympic timekeeper and made the Apollo 11 moon watches that fully functioned while in space.
They also make excellent dive watches and are nearly as iconic as Rolex, with many customers opting for an Omega instead since they are much easier to purchase new in a jewelry store or Omega boutique.
My pick from Omega is absolutely the Constellation. It comes in both quartz and automatic with several color and style options ranging in price from $2,650 to over $100,000.
Like the Cartier Tank, this is an excellent starter luxury watch regardless of which movement you choose and is a bit of a rival to the Rolex Datejust, though there are notable differences such as bracelet style. Every iteration of this watch is simply timeless and beautiful.
Gucci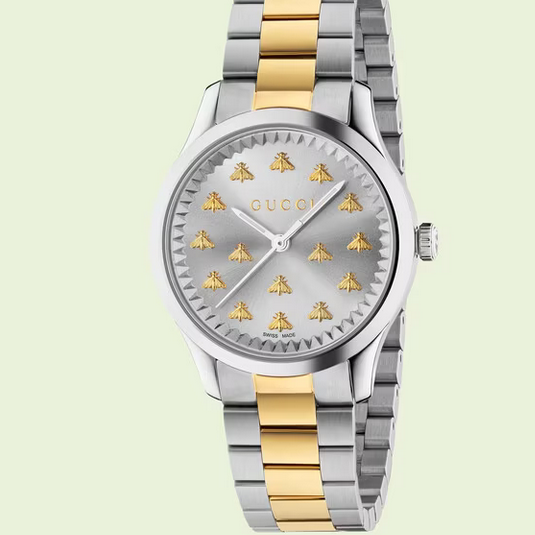 Gucci has been in the watch game for a long time and has never shied away from featuring its timepieces alongside its runway looks. My favorite watch from Gucci right now is the G-Timeless watch. It's an ode to the house's bee motif without being too much and features a Swiss Quartz movement, putting it at $5900.
This watch is perfect for major fans of Gucci. It's also great for those who love a retro 1970s and 1980s look but don't want to the hassle of maintaining an automatic watch.
Richard Mille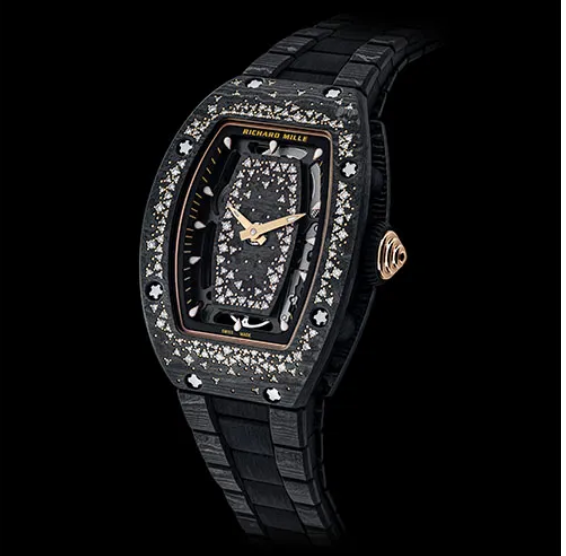 Richard Mille was founded recently in 2001 and is considered to make "ultra high-end" watches. Their watches are see-through, so one can see the movements through the watch's face. The brand also makes all of its own very high-tech automatic and self-winding movements.
They do not even list their prices online, but the slimmest model that would make the best sense for women is the RM 07-01, which resells starting at $195,000.
Audemars Piguet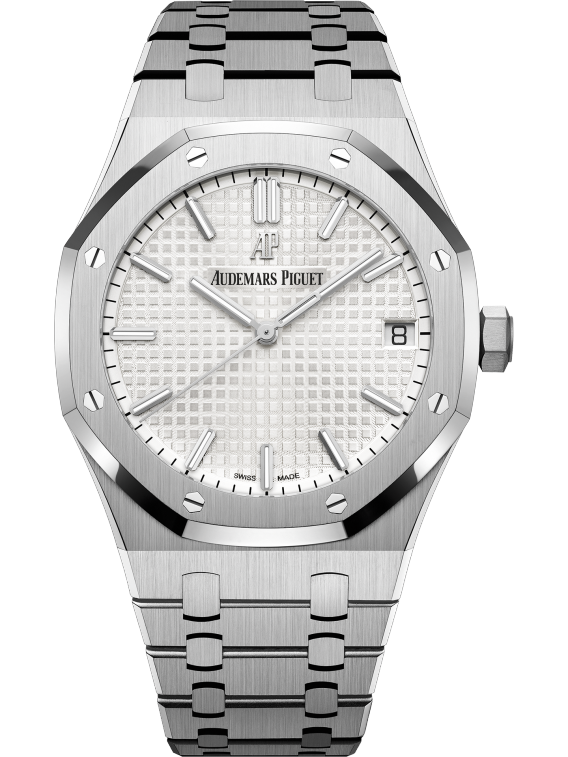 Audemars Piguet was founded in Switzerland in 1875 but did not gain major relevance until the release of the Royal Oak watch in 1972, classified by its octagon-shaped bezel.
Though this watch is larger, it is THE watch to buy from AP regardless of gender. Personally, I don't think you can go wrong with the plain self-winding watch that is minimalist, but legendary and retails at $26,600. But, if that's not your style, the Royal oak comes in Chronograph form, skeleton, and completely iced-out in semiprecious or precious stones.
Owning this watch, you will also be in with the likes of celebrities such as Drake and Fall Out Boy's Pete Wentz.
Tag Heuer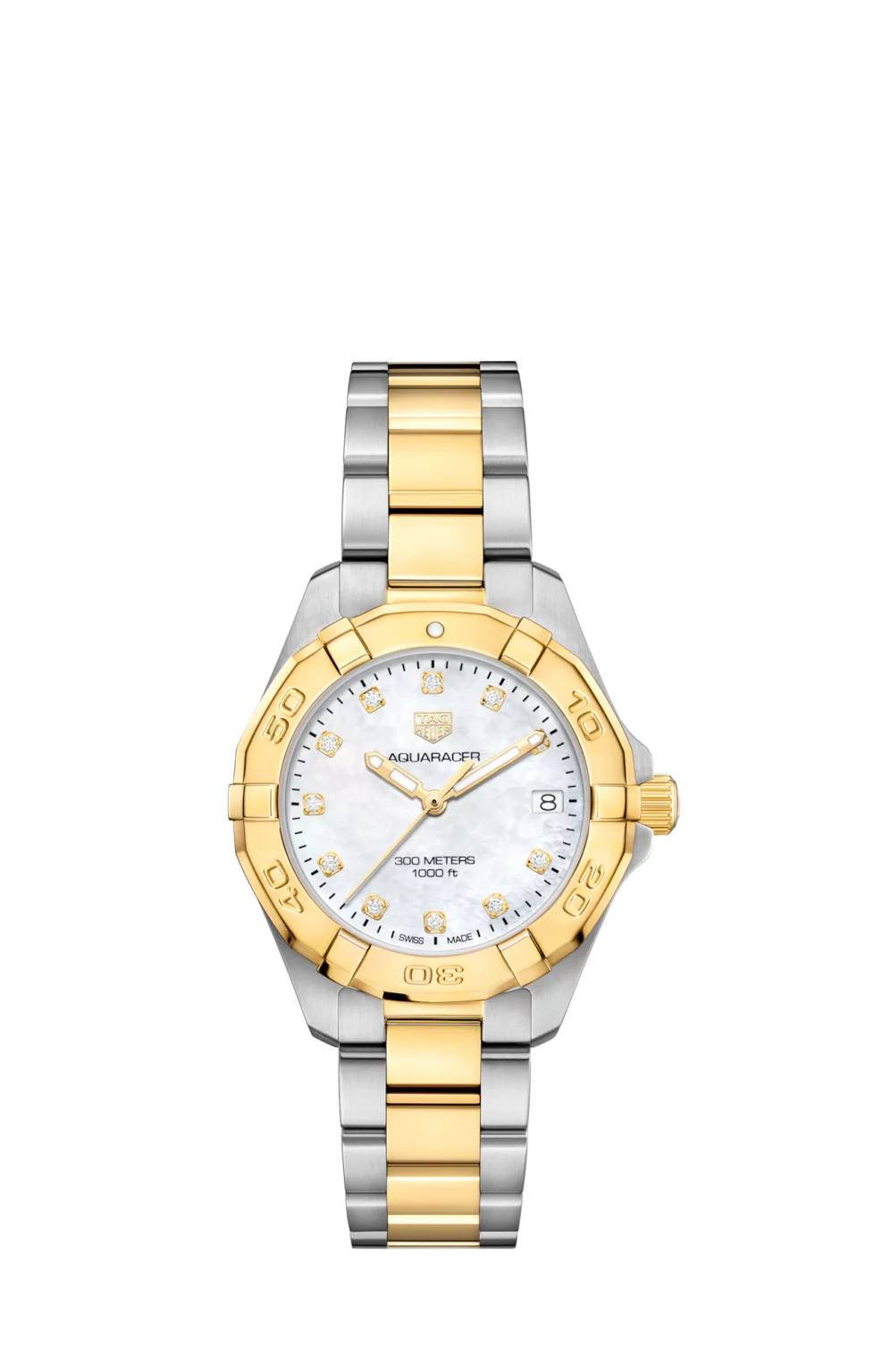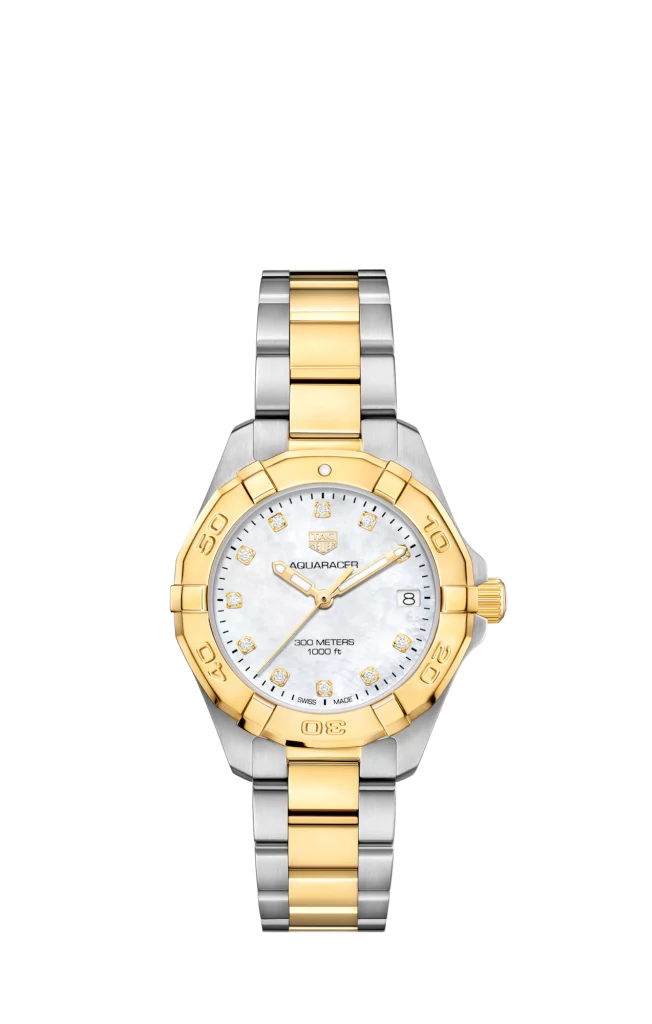 Tag Heuer was also founded in Switzerland in the late nineteenth century and has very close ties to auto racing with their name being on the Pagoda at the Indianapolis Motor Speedway. They are owned by LVMH.
From Tag, my pick for the best luxury watch for women is the Aqua Racer. It runs around $3000 and may go up or down depending on style choices.
It is quartz, so it does not require much maintenance and it combines the practical with the beautiful, being water resistant up to 300m and having the look of a dress watch still identifiable as a Tag Heuer.
Harry Winston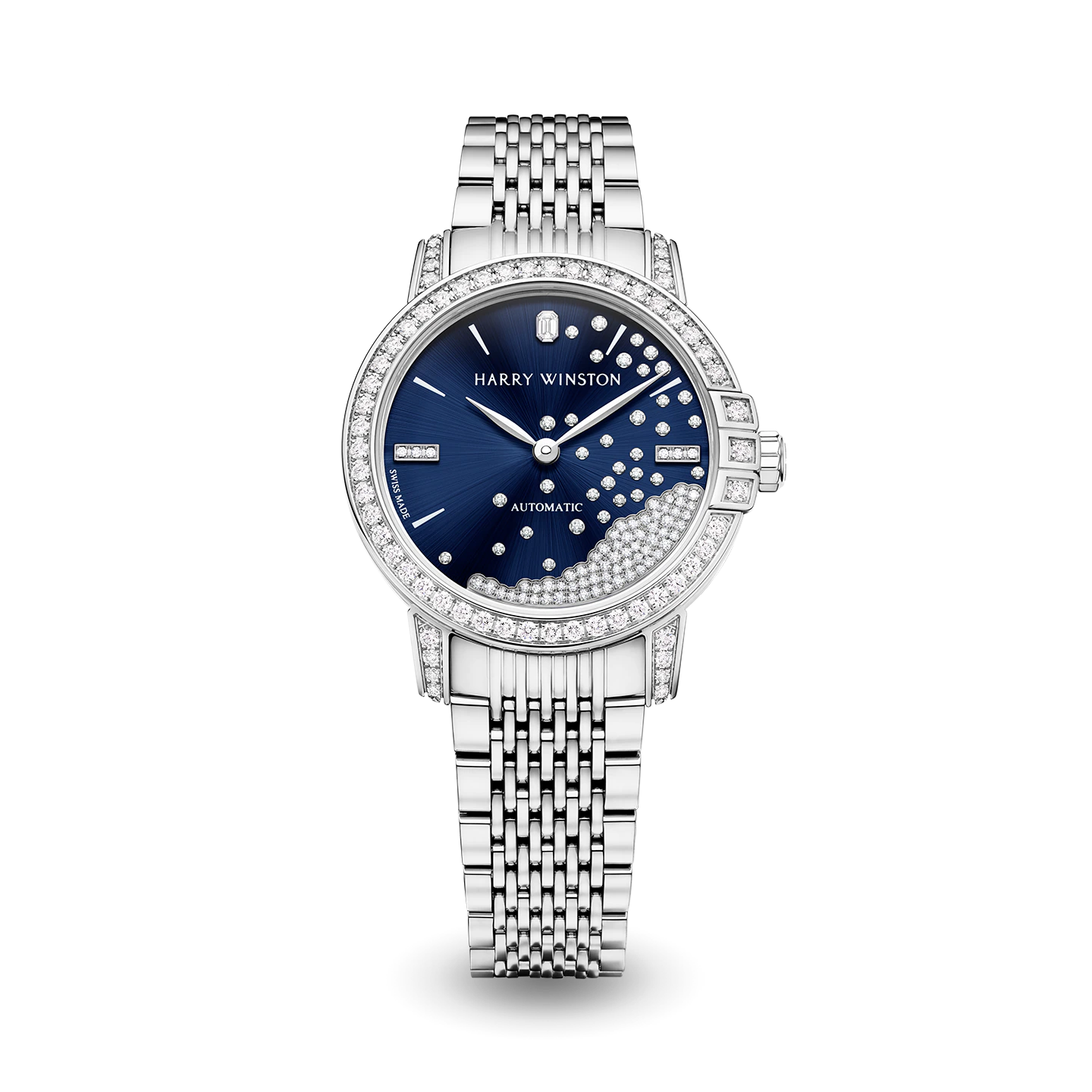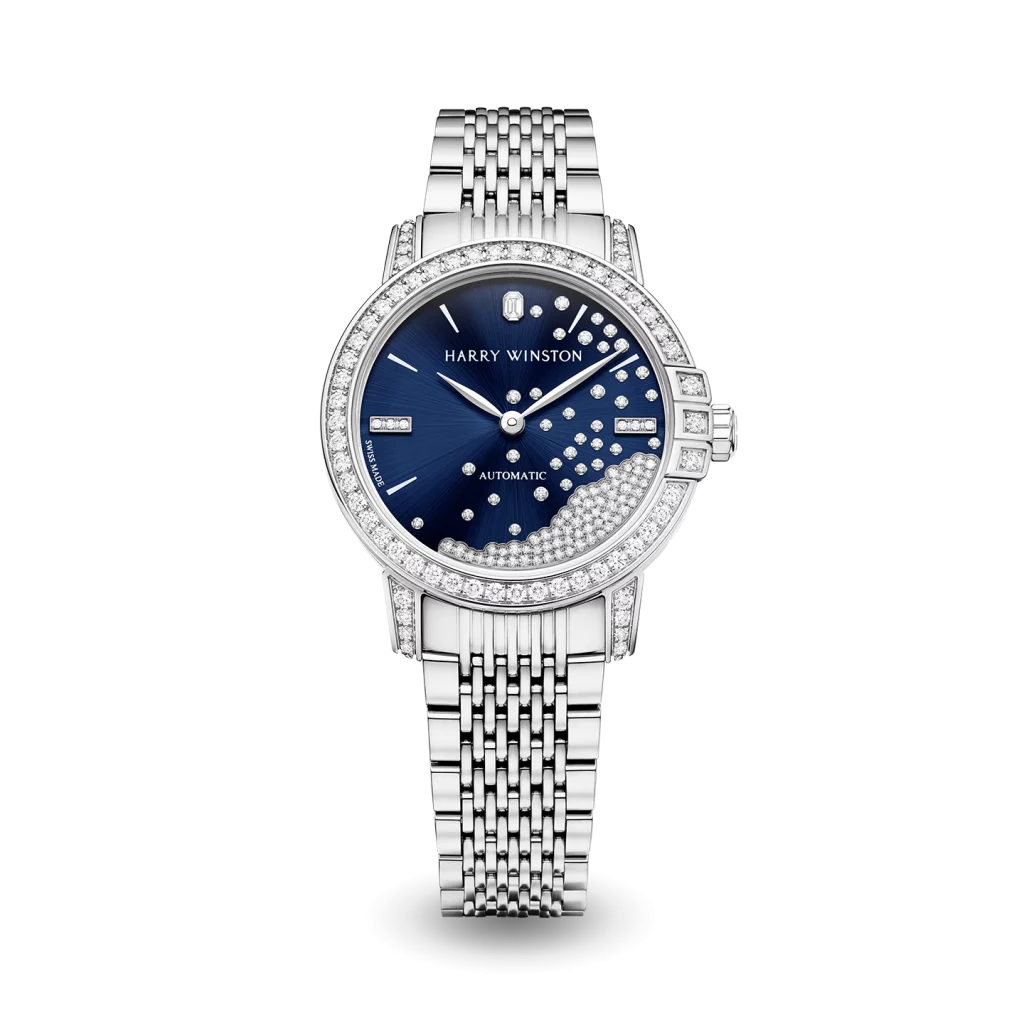 Harry Winston, the jeweler best known for the blue diamond famously worn by Princess Diana, also makes watches.
Maybe it's just the Swiftie in me, but my pick is absolutely the Diamond Drops watch from his Midnight collection. It is certainly bejeweled.
There is no price on the website, but it costs about $30,000 resale because of its automatic movement and high-quality pave diamonds.
Bvlgari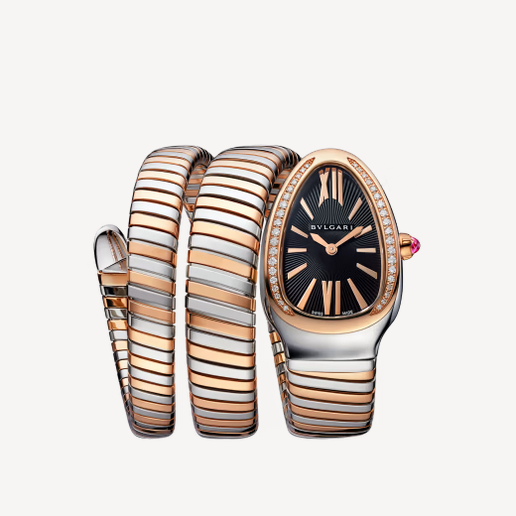 Bulgari was founded in Rome and became known for their Serpenti (snake) motif and in more recent years, their iconic b.zero collection.
In terms of the best luxury watch for women from this brand, is hard not to pick the Serpenti watch. The simplest version of the watch runs at $5050 and goes up in price as you start to get to the ones that wrap around the wrist like a snake.
This watch is tough but delicate, resembling a snake while still having a feminine, high jewelry feel. This pick, to keep on the Taylor Swift theme, is for my reputation girls.
Rolex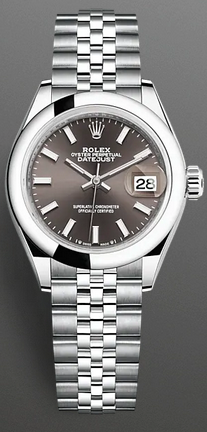 Rolex is easily the most recognizable name in luxury watches. It can be hard to choose a favorite watch when they have made so many styles that are staples like the Submariner, Daytona, and President.
The quintessential Rolex for women is the Lady-Date. This watch is instantly recognizable, goes with everything, and is the ideal starter watch for anyone looking to get themselves anything from a graduation gift to a "just because" present.
Hermes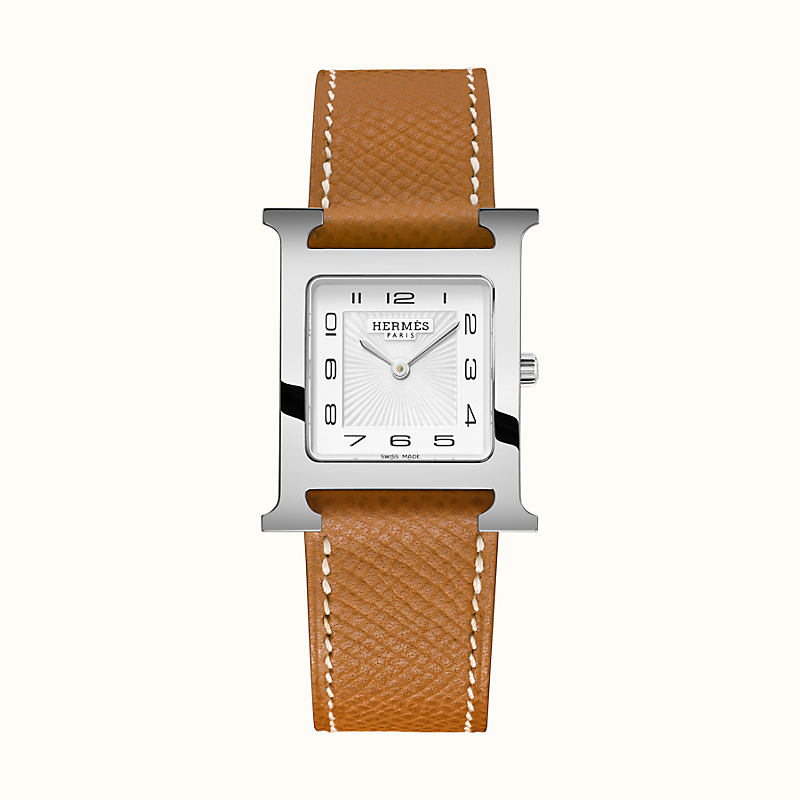 Hermes has not only made a name for themselves from their Birkin and Kelly bags, but also in terms of watchmaking, from their Apple Watch bands to bespoke timepieces that fit their aesthetic flawlessly.
My pick for the best luxury watch for women from Hermes is the H Watch, coming in several sizes and ranging from roughly $3000-$4000. Though it has a quartz movement, it is perfectly, but subtlety, Hermes. The bezel is the brand's H and the strap is the leather that they are known for. The band can also easily be changed out to a different color.
This pick is perfect if you are an Hermes lover and dream of Birkins in your future.
Oris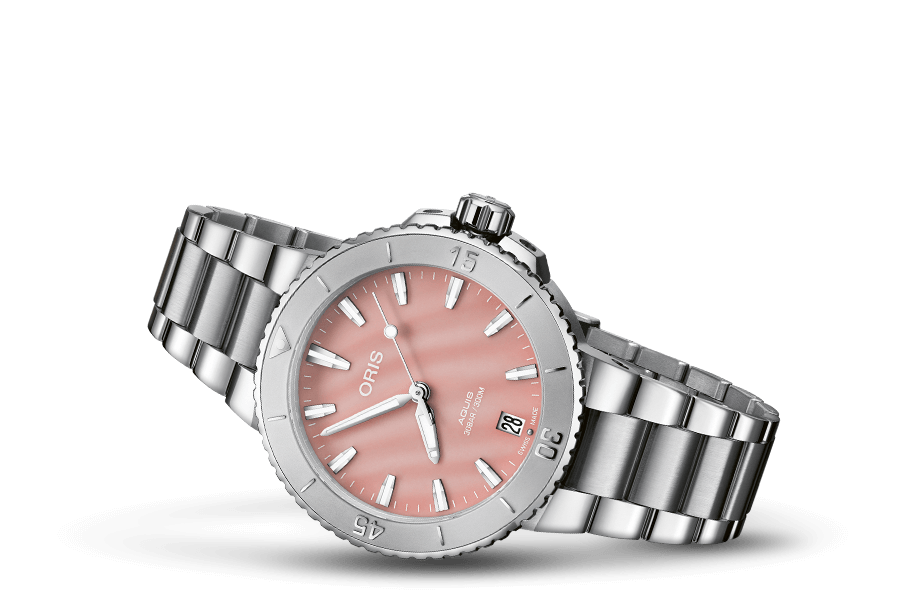 Oris was also founded in Switzerland in 1904 and originally made not only watches but alarm clocks too. They were one of the many watch brands to almost go out of business during the quartz crisis and recently redeveloped their branding to be about motorsports, aviation, modern culture, and a more affordable luxury watch.
My pick is one of their most popular models, the Aquis, which is a dive watch costing $2400 and available in a variety of colors.
This watch exemplifies bang for your buck. At a lower cost, you are getting a watch that can do more with a date complication and all the specifications of a dive watch. This is perfect if you're not looking to break the bank and like a medium-sized face as opposed to the traditional smaller, more feminine watch silhouettes.
Piaget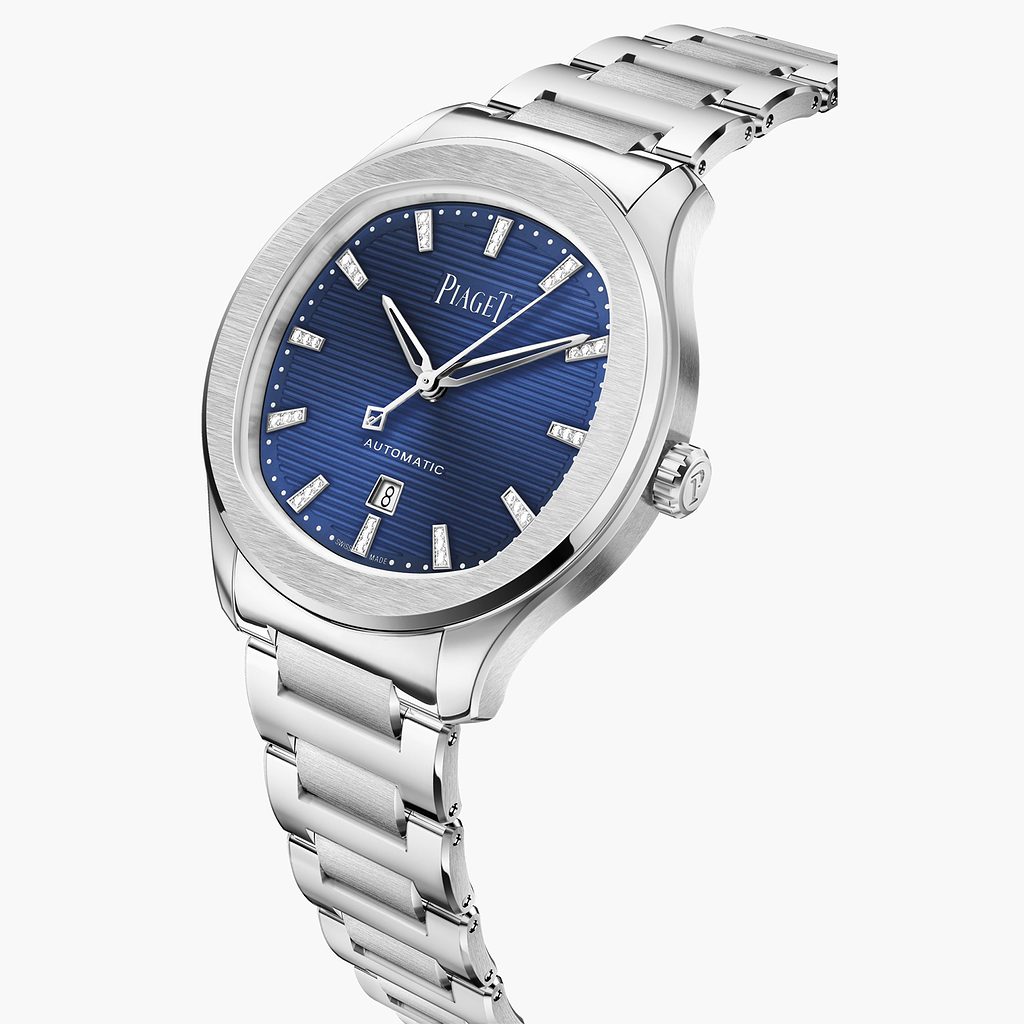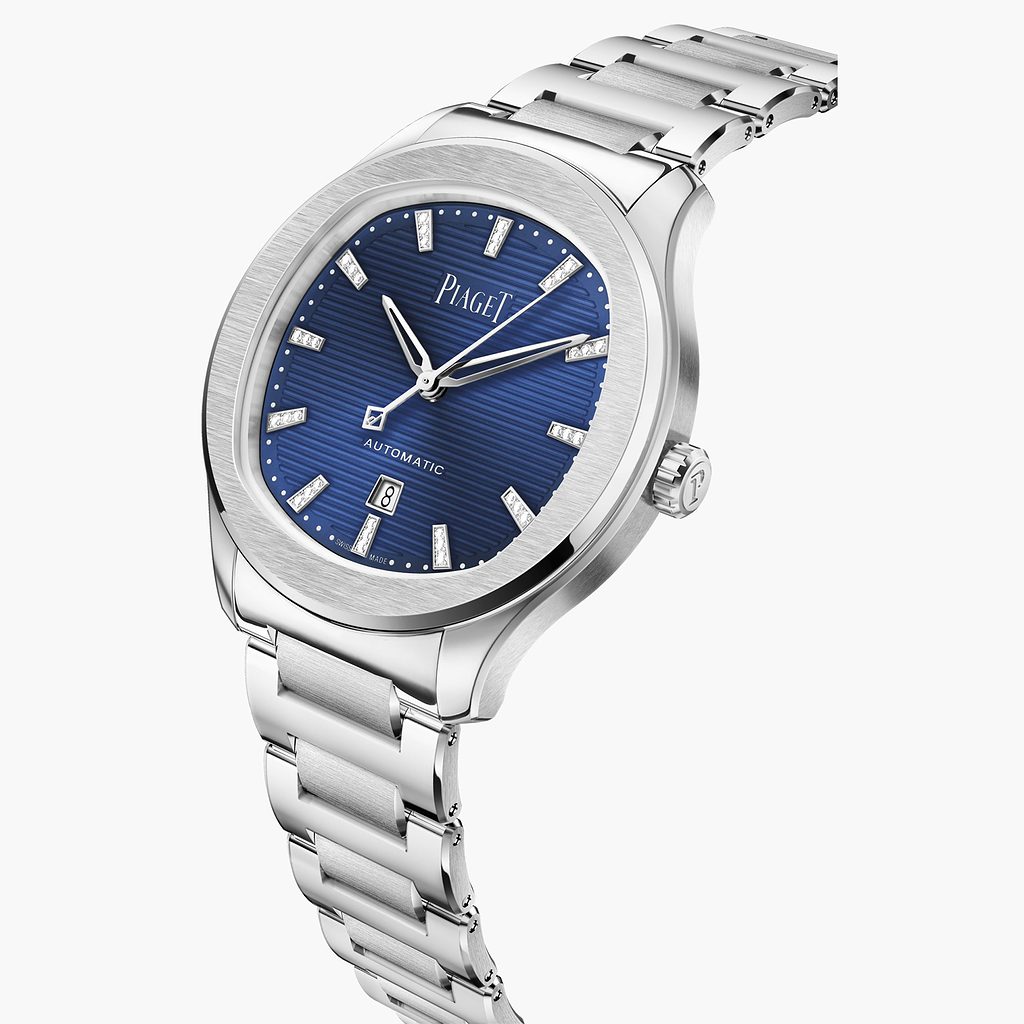 Piaget was founded on a family farm in Switzerland in 1874 making pocketwatches and clocks. By the second generation, they began to focus only on wristwatches and later got into the high-end jewelry market.
They are best known for their advancements in making an ultra-thin watch movement and having the second-largest gemology workshop in Geneva where they only use extremely high-quality stones.
The brand was extremely popular amongst legendary artists such as Salvador Dali and Andy Warhol and picked up traction in Polo circles in the 1970s. Their Polo Date Watch at $14,100 provides a little bit of ultra-high-quality diamond sparkle, a beautiful blue face, and a uniquely thin watch paired with an automatic mechanical movement.
Patek Philippe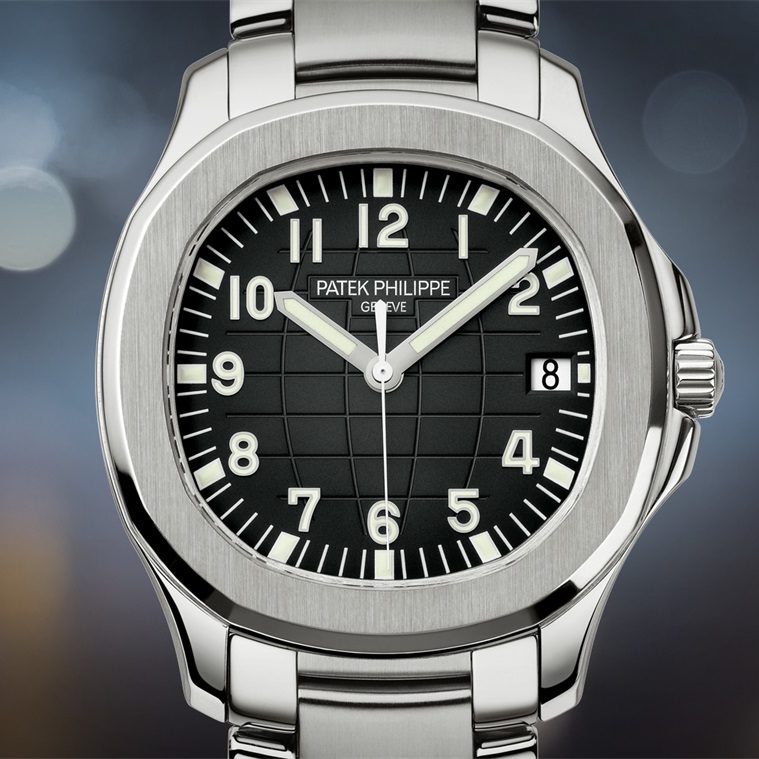 Patek Philippe was established in 1839 in Geneva and is arguably one of the most, if not THE most prestigious watch brands of all time. The brand has long been a favorite of political figures and artists including Princess Diana, Queen Elizabeth II, John F. Kennedy, Nelson Mandela, and Pablo Picasso.
Notably, they created the first watch for women that had a complication in 1916. In 1997, they released the Aquanaut watch, which has a fiercely modern look to it, inspired by their iconic Nautilus watch. Its bezel is a rounded octagon and it has a very simple face that is resistant to several weather factors.
Patek does not list prices on their website, but resale on this watch is upwards of $75,000.
Van Cleef & Arpels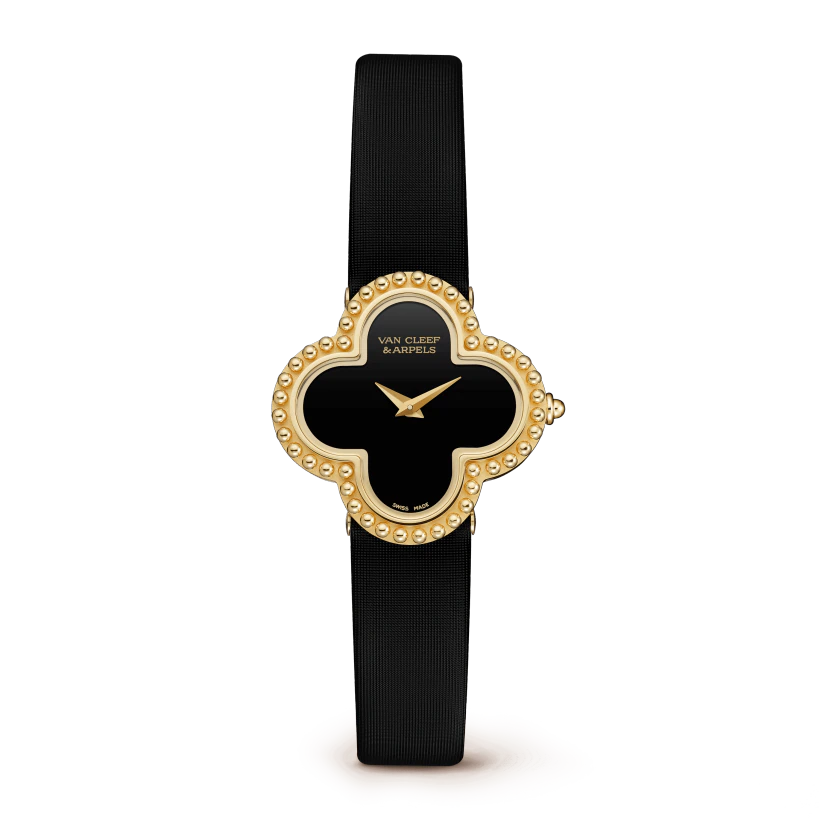 Best known for their clovers, butterflies, and florals in jewelry, Van Cleef also has been in the watch game for quite some time now.
The best luxury watch for women from Van Cleef & Arpels is the sweet Alhambra watch. It's true to the brand's core, very dressy, and has a shape that differs from most luxury watches on the market. This watch currently comes in yellow gold on their website and the white gold sells at just under $7300 resale.
Grand Seiko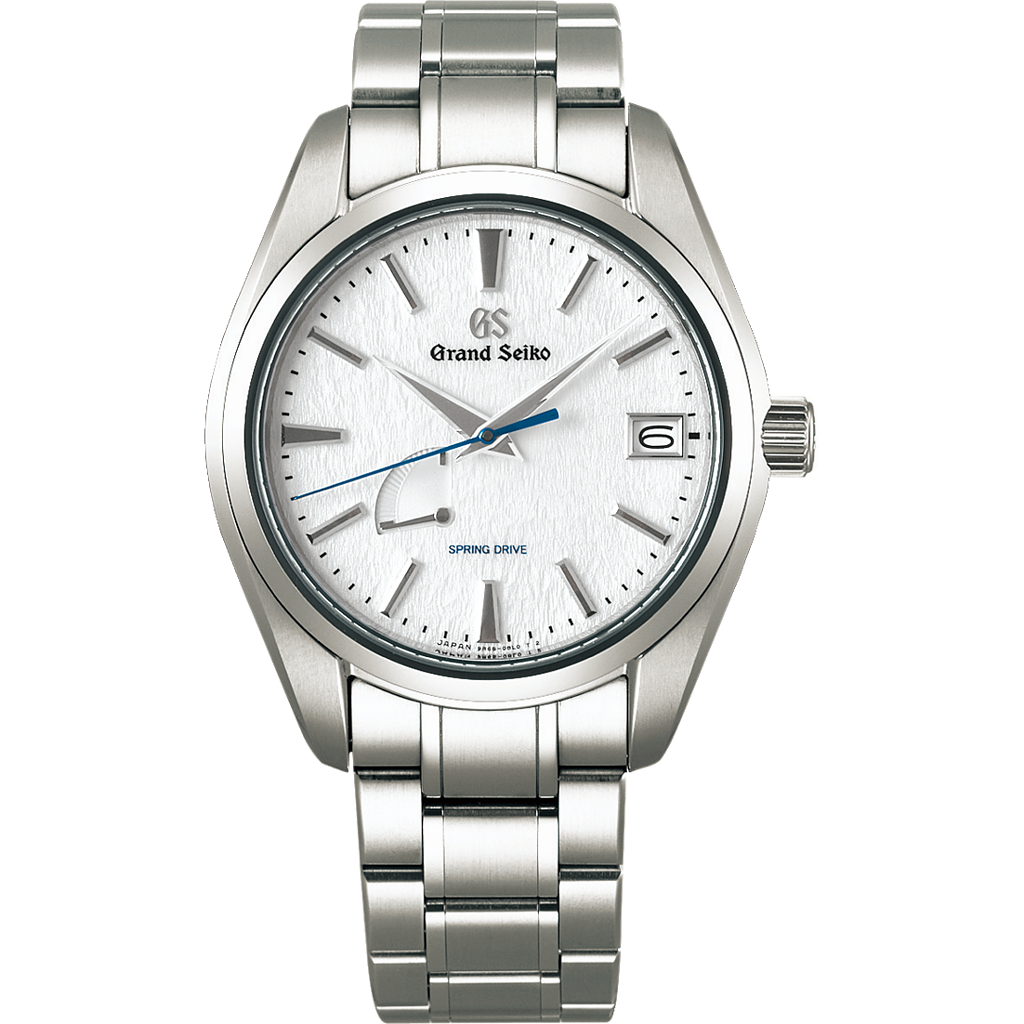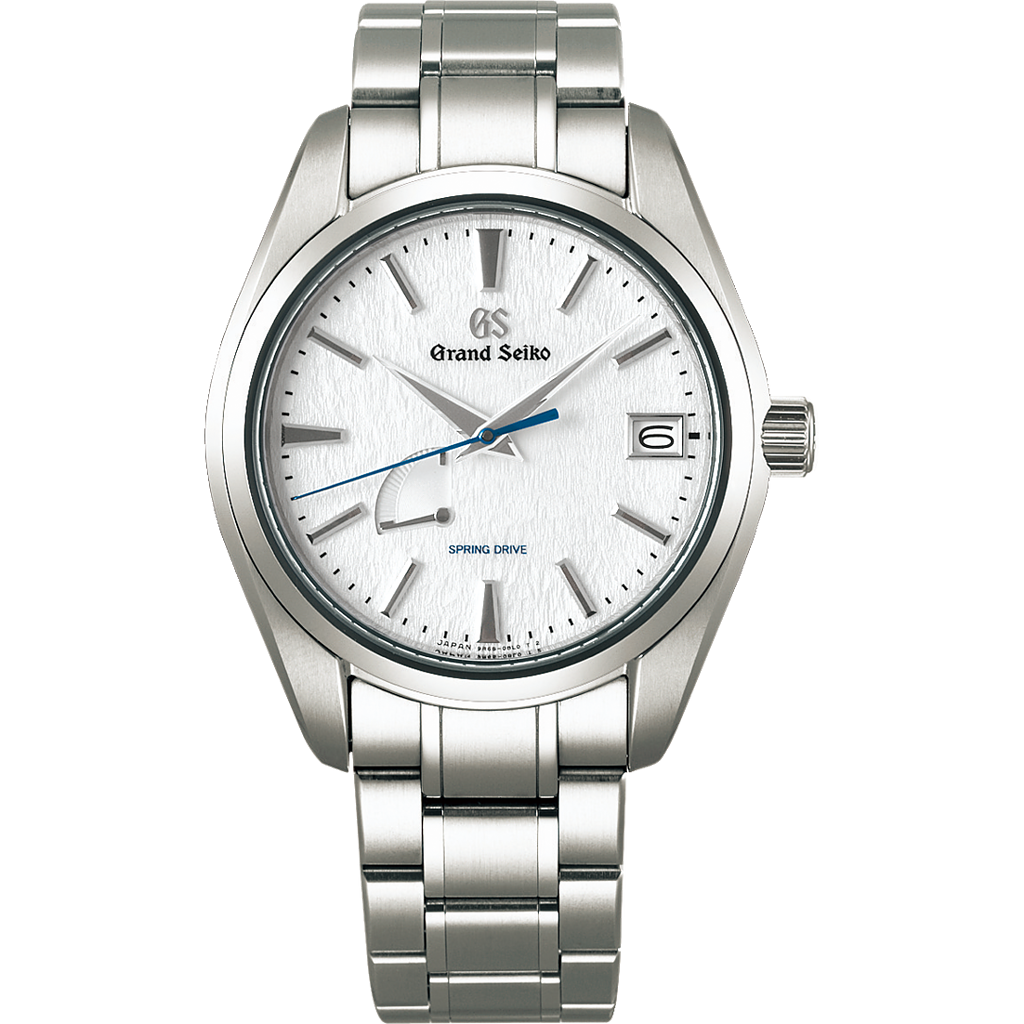 Grand Seiko is a subsidiary of the Japanese company Seiko, known for more affordable watches and the best budget automatic watch one can buy. Grand Seiko focuses specifically on artisan watchmaking and makes the most accurate watches ever built.
I am extremely biased since this is my dream watch, but my pick from Grand Seiko is the SBGA211G. This watch is simple and elegant, matches everything, and is the best-built watch in the world.
This is my pick for any true watch lovers who value the watchmaking process over the status symbol a luxury watch may provide.
Tudor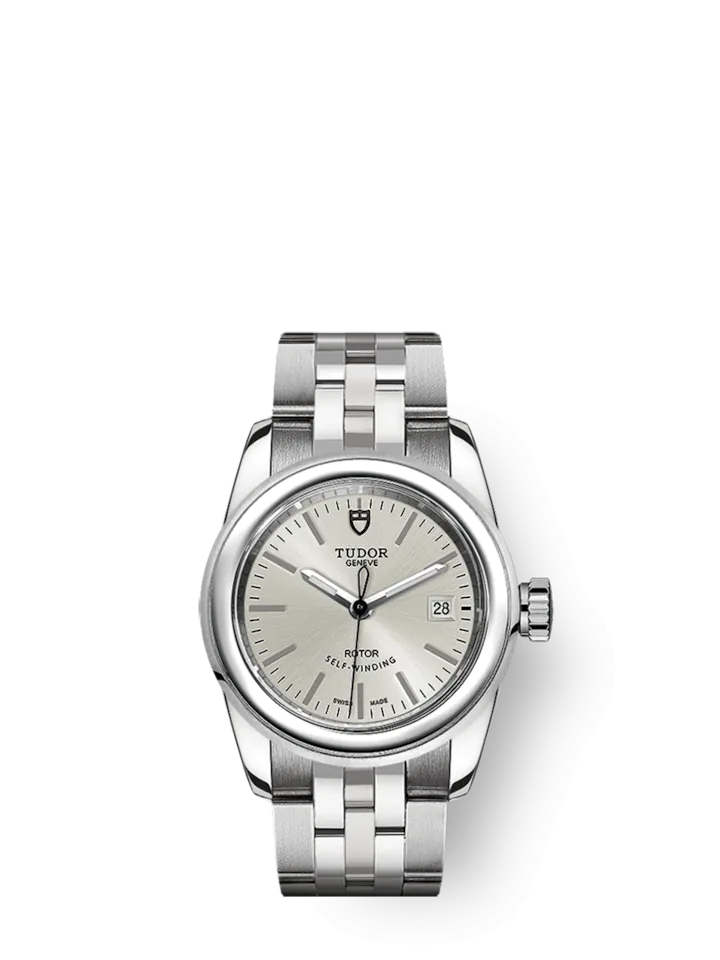 Tudor is a luxury subsidiary of Rolex that was created in 1946 aiming to offer Rolex quality at a lower cost. Today, they are still owned by and significantly less expensive than Rolex and offer a variety of styles with well-made Swiss movements.
The Tudor Glamour Date is similar to the Rolex Lady-Date and starts at $2600 retail, which is about half of the cost of the bottom-of-the-line Lady-Date. They are much more readily available for purchase than Rolexes and feature a mechanical movement. They offer several customization options as well.
This watch is perfect if you want something with a mechanical movement and don't want to sit on a waitlist from the other watch brands. It is also very dainty and matches so much.
So, which brand is best for ladies watches?
It's hard to pick just one.
If you want a true classic watch that is timeless and a status symbol, Rolex is absolutely the answer.
For brands that actually make several different models for women, Tag Heuer, Chanel, Jaeger-LeCoultre, Cartier, Bulgari, Hermes, and Oris are all excellent options.
It's really up to you, as the buyer, and it depends a lot on what your personal style is.
Which luxury watch brand is the cheapest?
Oris and Longines are the most affordable of the choices on this list.
With Oris you get a watch that can do more at the same price as a basic date watch from other brands, whereas with Longines you get a basic date watch at a lower cost than everyone else which also happens to look good with everything.
Cartier and Omega's quartz options are also in a lower price range and Tudor is a great alternative to Rolex, though it is certainly not the most affordable overall.
What is a good starter luxury watch?
For the classic choice, it's hard to not say Rolex. For watch lovers, I would say the Grand Seiko is your best bet. For those with a more retro style, the Jaeger Reverso is perfect.
Cartier is also timeless, so if you are a fan of the brand, the Tank watch is an excellent choice.
What do you think of our guide to the best luxury watches for women?
Which watch is your favorite? Would you consider buying any of these? Leave a comment and let us know!