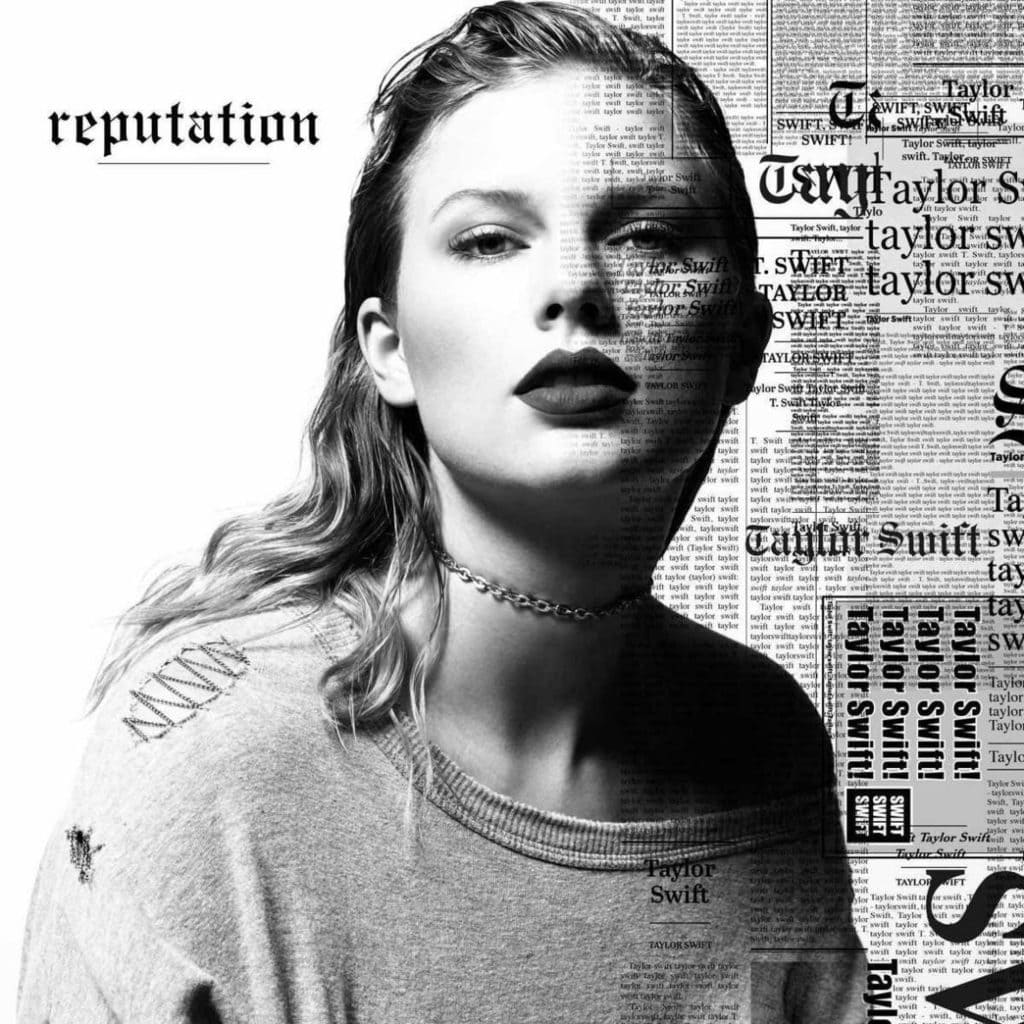 With 2017's Reputation, the queen of lyrics turned her critics into inspiration and shocked the world with a completely unexpected sound. Totally unapologetic about every aspect of her character, Taylor Swift not only embraced the snake with open arms but built a 30-foot-tall one on her tour stage. And why should she apologize? Why should any of us?
This is the album's key takeaway: every single person has made mistakes throughout their life but, as Taylor herself wrote,
"without your past, you could have never arrived- so wondrously and brutally, By design or some violent, exquisite happenstance …here."
Taylor Swift, in my opinion, is the epitome of class. (Can you tell I'm a Swiftie?) No matter the circumstance, she carries herself with unparalleled grace, even making post-gym attire look like it belongs on a runway. Her style ranges from pretty, pink, and floral to oversized hoodies and dark, ripped cropped tops, but there is no doubt that each piece she wears was meticulously inspected and cherry-picked.
Today, I've created a capsule wardrobe inspired by Reputation, with pieces you can mix and match to create a wide variety of Taylor-inspired looks:
The Wardrobe: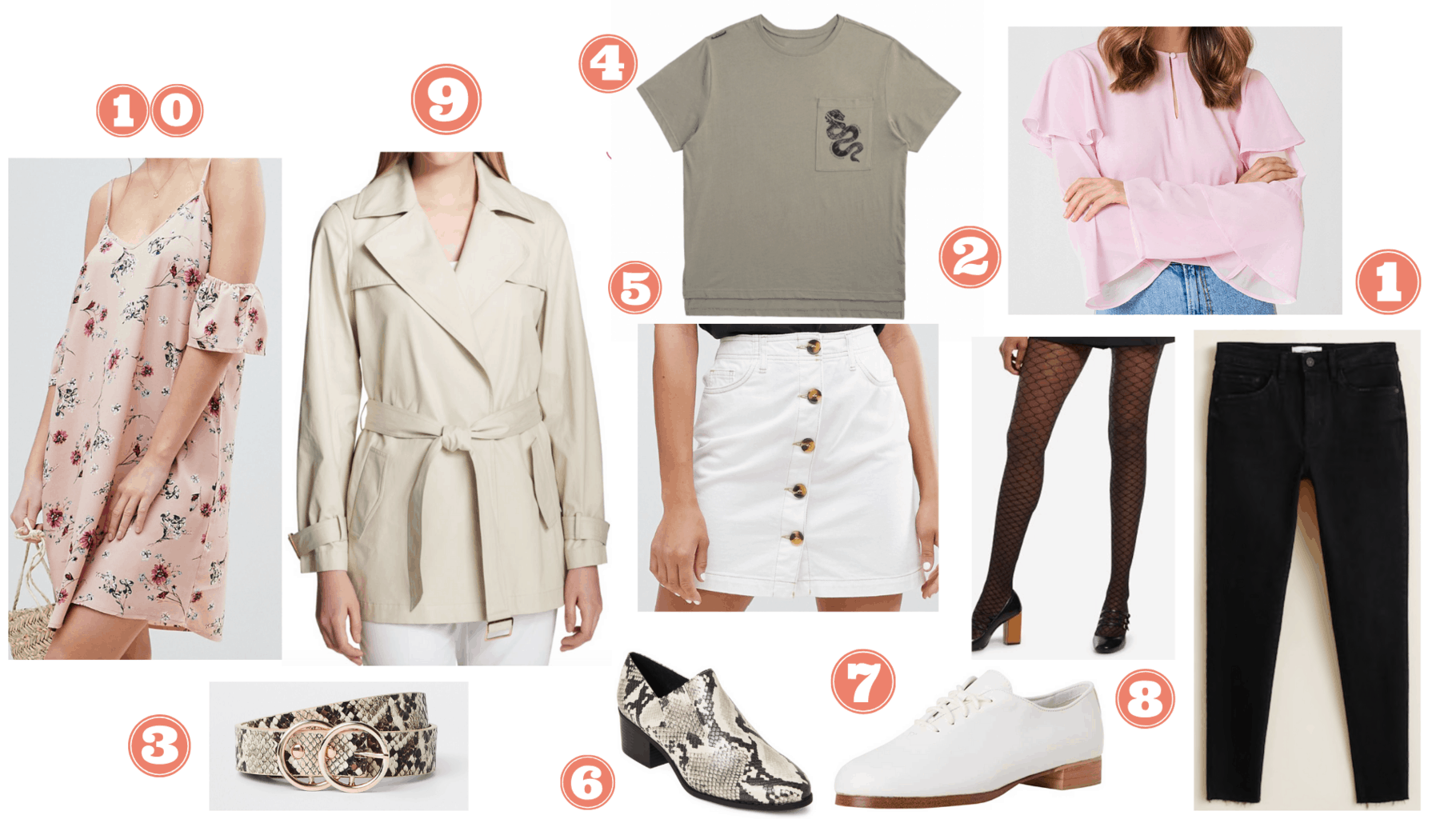 Products: 1. Jeans – Mango, 2. Blouse – NA-KD, 3. Belt – River Island, 4. T-shirt – Taylor Swift Store, 5. Skirt – Miss Selfridge, 6. Boots – Century 21, 7. Oxfords – Dance Class, 8. Faux-fishnet stockings – Hue, 9. Coat – Calvin Klein, 10. Dress – ASOS
The color of both the dress and blouse was inspired by Taylor's somewhat unexpected appearance at the Billboard music awards where she wore a pale pink gown littered with petals, designed by Versace. Also, both pieces are slightly reminiscent of the 'old Taylor' that is teased by the singer on occasion. The skirt is an attempt at representing the kaleidoscopic personality that the album explores; while feminine, it is also made from stiff denim, and the two-toned buttons add a little edge to it. The boots and belt are an obvious testament to the snake mascot that is at the forefront of the Reputation tour — there's also a snake on the green t-shirt, which is actually from the tour merchandise store.
The light tan coat is a classic piece, and extremely practical if it's chilly outside; Taylor has been seen sporting coats similar to this one on many occasions. The jeans check the same boxes, but the slightly distressed cut at the ankle gives them a little more character than your basic pair. The faux-fishnet stockings are a practical addition as well — it's tough to wear short skirts most of the year in most countries — but they also add that edgy/grunge touch that Taylor's tour merch has to it. Last but not least, as a little tribute to Taylor's relationship with Joe Alwyn, a pair of typically English Oxford shoes in white, that are casual and comfy, yet undeniably adorable.
Edgy Street Style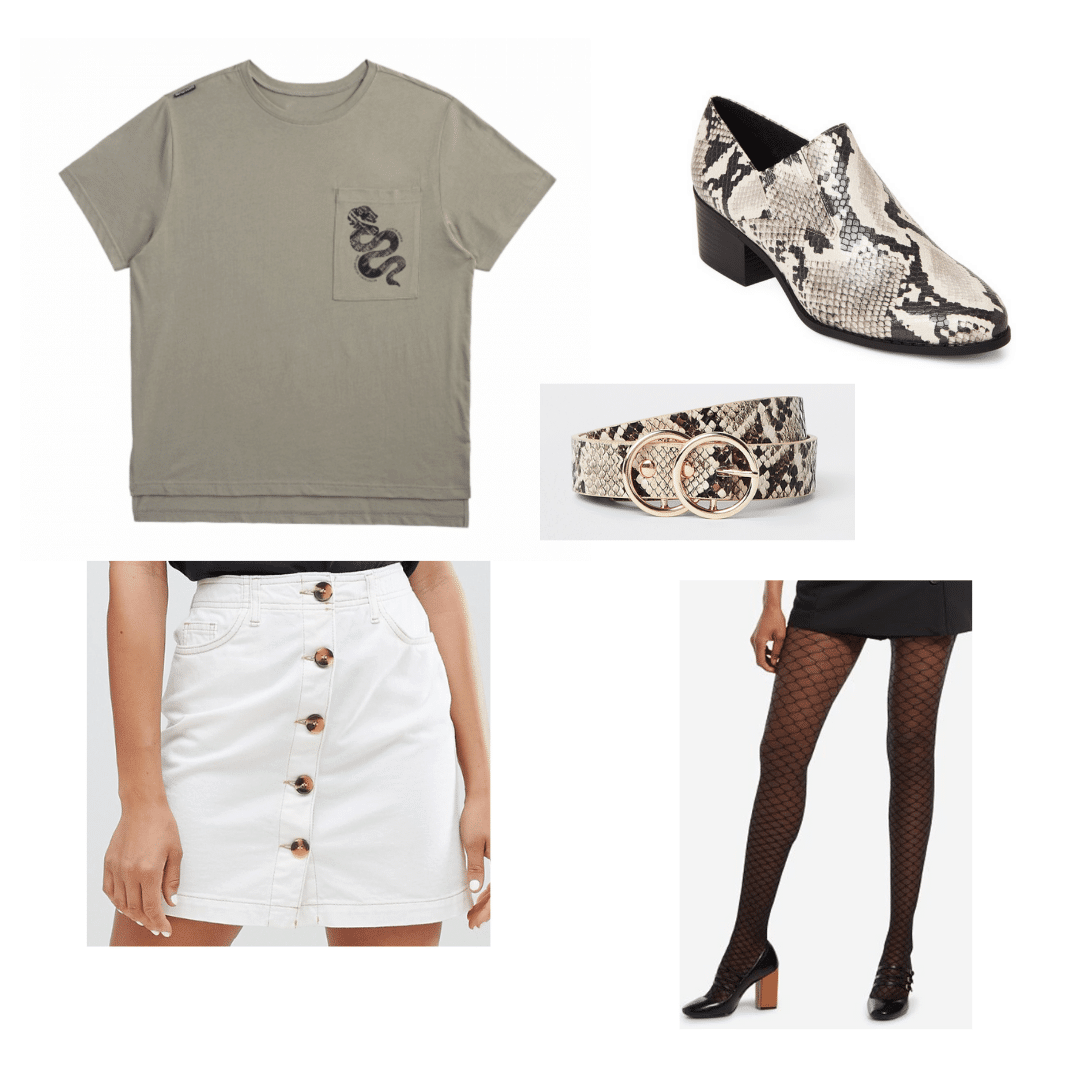 This combination is perfect for those days where you feel just the slightest bit edgy and still want to retain every ounce of femininity. Personally, I think it's ideal for wearing while listening to 'Look What You Made Me Do' or 'Ready For It' and could be even cuter with a hat to accessorize.
Classy and Casual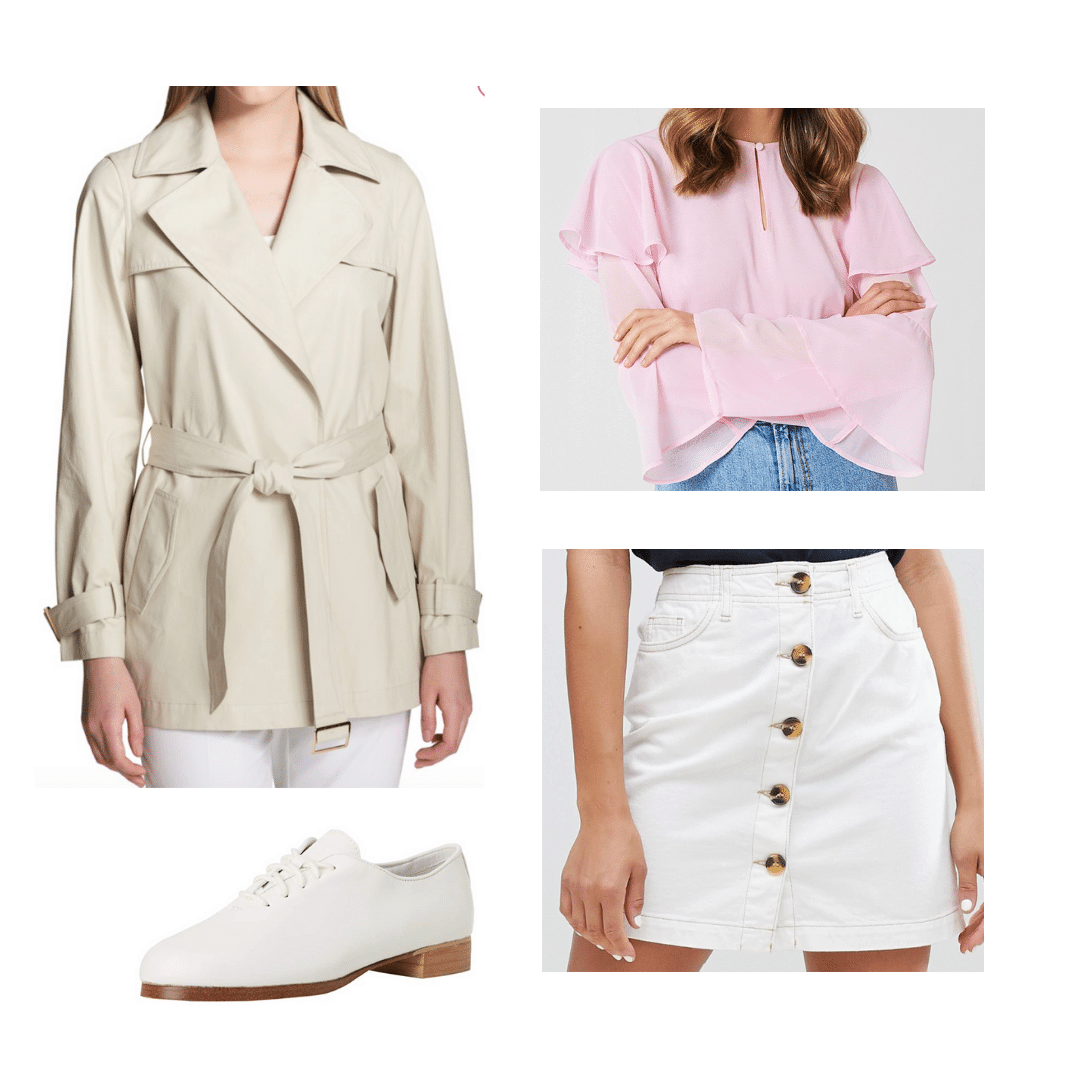 This is a classic Taylor out on the town look: it's simple, effortless and chic, but still put together and versatile enough for a last minute rendezvous at a cafe with any member of her star-studded squad. For the full effect, listen to 'Call it What You Want.'
Easy Date Night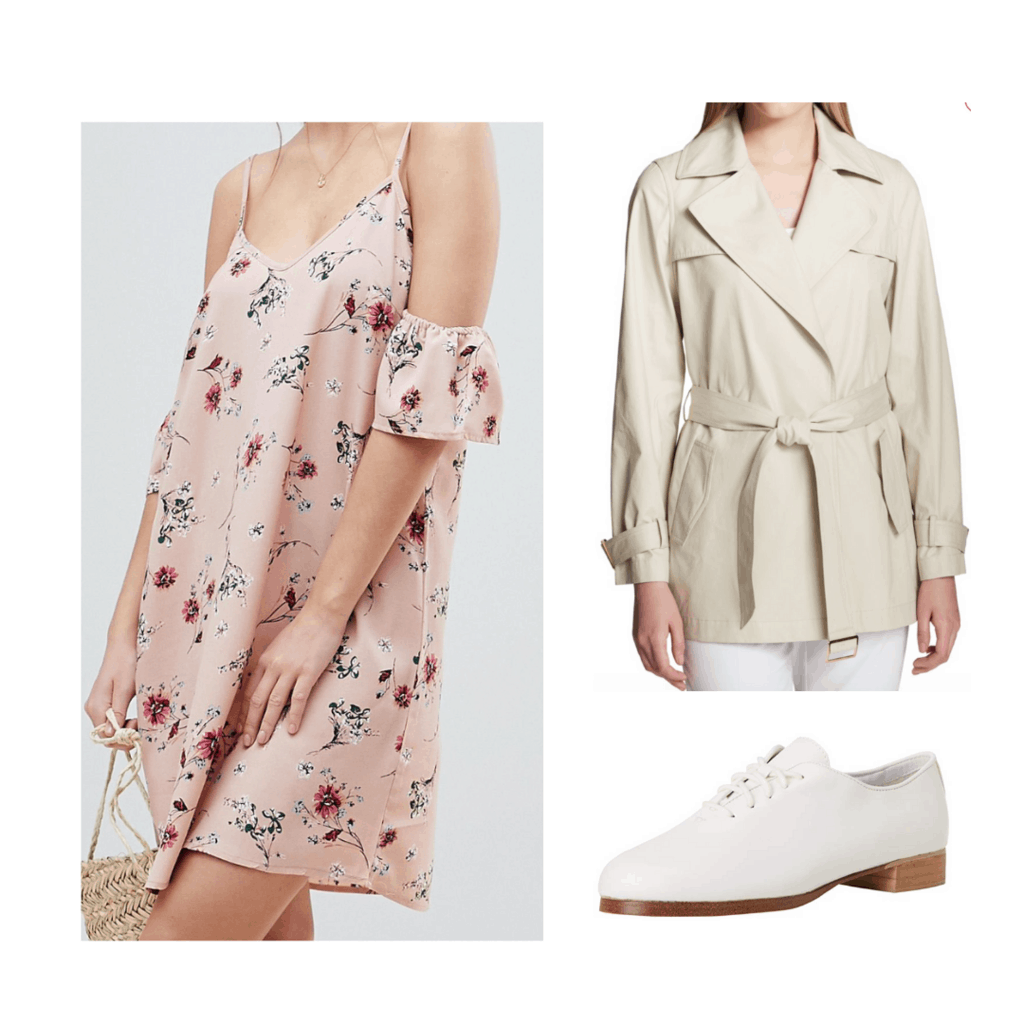 By far the simplest outfit of the lot, this is also the most feminine. Perfect for when you're late to brunch, or can't decide what to wear on date night; with your hair in a bun this could be elegant and timeless, or with some blown out beach waves, a little more fun and flirty. The almost too obvious song choice: 'Dress.'
The 'Reputation' album, I think, is a really important one. It reminds you that only the people who love you most deserve a front row seat in your life. Its existence is a testament to the fact that reinvention — or in Taylor's case, brutal honesty and the peeling away of a mask — is not only possible but can, in fact, be the most important and transformative experience of your life. It allows you to be completely authentic, and the best part is the people who matter won't go anywhere:
"they don't care about the he said, she said."
So, no matter what it is you've been through — whether you're on top of the world, or working through a rough patch, just remember to take note of who your biggest cheerleaders, and most reliable shoulders to cry on, are. If there's one thing this album has taught me, it's that I would be nowhere without the people who care about me.
And once you've absorbed the message (and curated a wardrobe to match), sing it with Taylor, and let this be your mantra for 2019:
"I'm doing better than I ever was."
What about you?
What do you think about this capsule wardrobe? How many looks could you create using just the pieces above? Do you think Taylor would wear these items?
And, did you love the reputation album? Are you inspired by Taylor Swift's style or message? I want to hear about it, let me know in the comments!