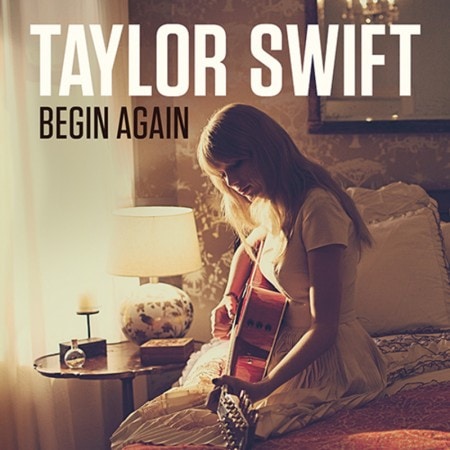 After reaching the number one spot on iTunes in 31 countries with her new album Red, Taylor Swift has released her latest music video for her single "Begin Again." The video follows TSwift on romantic adventures throughout the streets of Paris, and features a charming encounter with a new love interest in a cafe. And, as always, Taylor looks absolutely adorable in her soft and feminine Parisian-inspired outfits.
If you haven't caught the video for "Begin Again" yet, check it out below:
Taylor Swift - Begin Again
Whether you're in a cafe on a Wednesday or just in class, the video is actually a great source of fashion inspiration for everyday looks. Below, I've created two outfits inspired by Taylor Swift's music video for "Begin Again."
On a Wednesday in a Cafe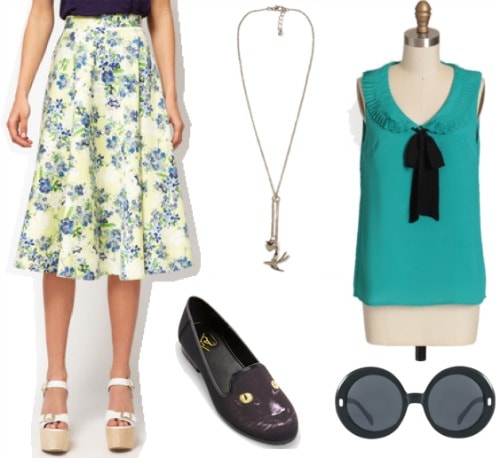 Product Information: Top – ShopRuche, Skirt – ASOS, Shoes – Fred Flare, Sunglasses – ASOS, Necklace – Forever21
Capture Taylor's look from her whimsical bicycle ride with a bow-accented blouse tucked into a floral print skirt. Slip on a cute pair of cat-printed loafers and grab some round sunglasses for a fun look. Complete the ensemble with a dainty charm necklace.
All Love Ever Does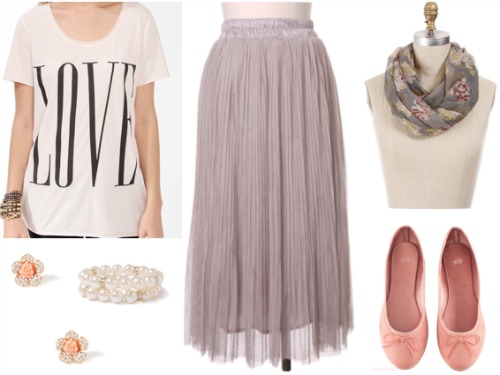 Product Information: Top – Forever21, Skirt – Chicwish, Shoes – H&M, Scarf – Windsor Store, Bracelet – Forever21, Earrings – Forever21
For a French-inspired flair, wear a graphic print tee tucked into a soft purple maxi skirt with a pair of ballet flats. Accessorize with a floral scarf, flower stud earrings, and a pretty pearl bracelet to finish the look.
What do you think?
Did you like the music video for "Begin Again?" Are you inspired by Taylor Swift's new style? Would you wear any of the looks above? Which one is your favorite? Would you like to see more posts like these in the future? Let me know in the comments!