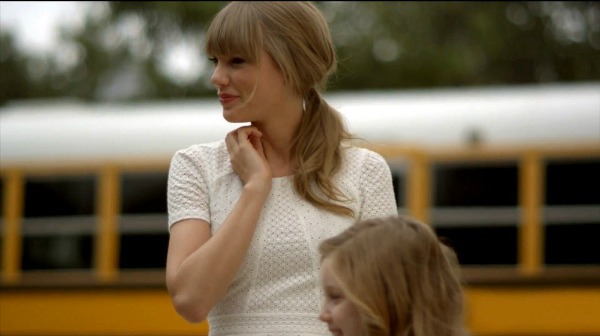 Image Credit: Screencap
Taylor Swift and Ed Sheeran joined musical forces in "Everything Has Changed" off of Taylor Swift's Redalbum, which dropped in late 2012. They also released a music video for the song, and I'm pretty sure it's the cutest video I've seen, like, ever.
Before I go any further, I'm just going to tell you the video is listed below, so I won't spoil it for those who haven't seen it! Watch it here:
Taylor Swift - Everything Has Changed ft. Ed Sheeran
Too adorable! But, would you really expect anything less from the duo?
Since most of us will be heading back to campus soon, I thought the school-girl-chic style seen in the video would be the perfect source of inspiration for some cute outfits! Below, I've created two different looks inspired by the music video for "Everything Has Changed." Scroll down to see them both:
We Said Hello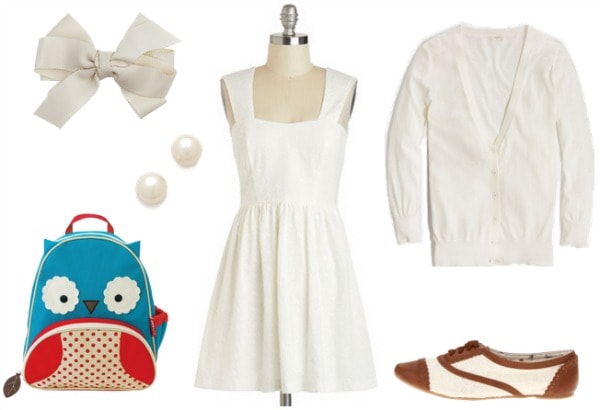 Dress, Cardigan, Oxfords, Backpack, Earrings, Bow
Opt for a subtle, yet feminine look à la Taylor and her mini-me with this ensemble. Layer a white cotton dress under a cream cardigan for a minimalistic feel. Slip on a pair of oxfords and wear pearl earrings for a classic twist. A clip-on bow adds a touch of girliness. Lastly, I couldn't resist throwing in the adorable owl backpack! While it may not be practical for those heavy college textbooks, it would be cute to wear in place of a purse on campus.
You'll Be Mine and I'll Be Yours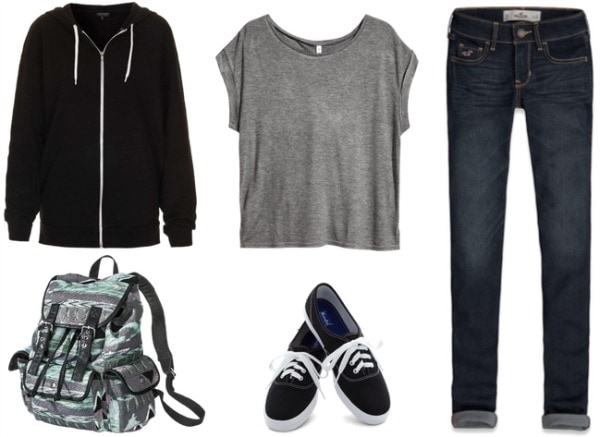 Top, Hoodie, Jeans, Sneakers, Backpack
If you're into a more casual and comfy look, take a note from Ed Sheeran and his pint-sized lookalike in this low-key getup. Choose an understated grey and black color palette and wear it from head-to-toe. Start with a grey oversized tee paired with dark wash jeans. Add a pair of black tennis shoes and a matching zip-up hoodie. Complete the ensemble with a trendy twist – grab a printed backpack to store the essentials for class!
What do you think?
Are you a fan of Taylor Swift and Ed Sheeran? What do you think of the music video for "Everything Has Changed"? Would you wear any of the looks above? Which outfit is your favorite? Would you like to see more posts inspired by music videos soon? Let me know in a comment below!