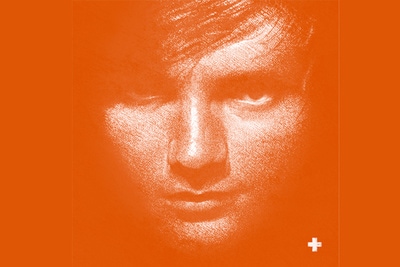 Given our past posts on British artists, it's become apparent that CF has been missing one important piece in the puzzle. That piece is orange, has an affinity for Legos, and is currently touring with Taylor Swift. If you guessed Ed Sheeran, you are correct!
This uber-talented singer/songwriter/musician has already topped UK and US charts with his album "+". If you're not familiar with this red-haired phenomenon, you might be familiar with his single "The A Team." Fun fact: he's also written songs for One Direction in the past. I give him an A+.
While Ed Sheeran's guitar chords and vocals are definitely amazing, I can't help but be inspired by his insanely detailed lyrics. With a few key pieces, you, too can translate his songs into wearable looks! Below, I've created a few outfits inspired by Ed Sheeran's music. Scroll down to see them!
Lego House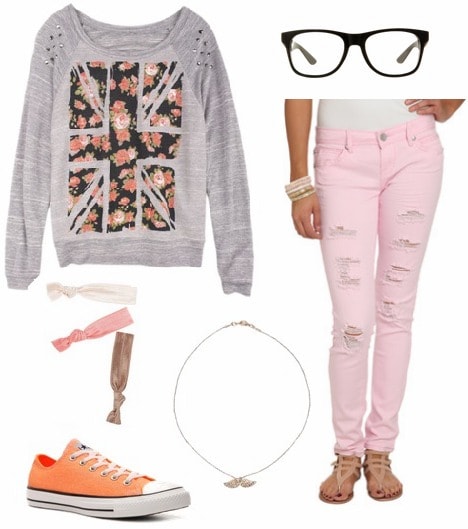 Top, Jeans, Shoes, Necklace, Glasses, Hair Ties
Pick up some stylish pieces and create a totally fab Brit-inspired aesthetic with this outfit! Start by pairing a comfy graphic sweatshirt with pastel jeans. Mix it up with neon Converse in Ed's favorite color (orange), and wear a dainty charm necklace for a girly flair. Cute hair ties and wayfarer glasses complete the ensemble!
The City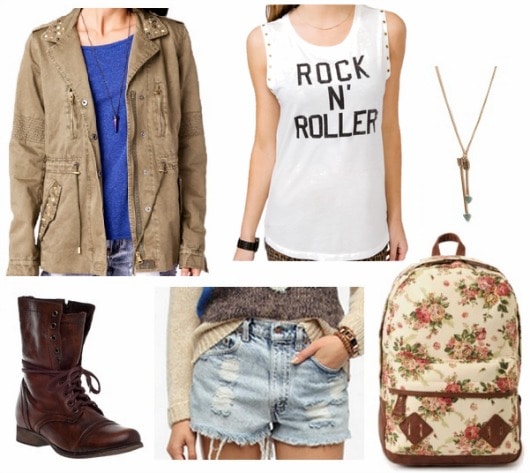 Top, Jacket, Shorts, Shoes, Backpack, Necklace
No matter what city you're in today, you can rock a downtown vibe with a few key pieces. Layer a utility jacket over a muscle tank and destroyed denim shorts. Combat boots add to the edgy appeal, while a floral backpack gives off a relaxed, feminine vibe. Finish the outfit with an arrow pendant necklace.
Little Bird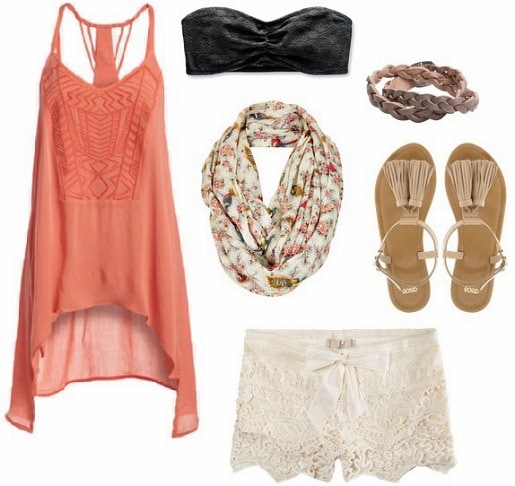 Top, Bandeau, Shorts, Shoes, Scarf, Bracelet
Step out in a boho-casual look when you wear this ensemble! Rock a flowy tank over a bandeau with lace shorts for a soft and flirty feel. Slip on a pair of sandals with tassle accents for added texture. For accessories, wear a leather wrap bracelet and a bird print scarf for a wink at one of Ed's tracks.
What do you think?
Are you a fan of Ed Sheeran? Are you inspired by your favorite music artists? Would you wear any of the looks above? Which one is your favorite? Would you like to see more posts like this one in the future? Let me know in a comment below!