Hello CF readers! I hope you have enjoyed your first month of summer! Even for those who are taking summer classes, it's a great season and I hope that you have set aside some time for yourself to enjoy it.
This month, I have focused on work and relaxing, so let me show you some of my favorite things this month:
Color Street Nail Polish Strips
Color Street is a nail polish company that sells its polish in the form of sticky strips! But we aren't talking stickers here; the strip is 100% real nail polish! I started using these this month and it only took me about two tries to get the hang of it.
You can mix and match colors and designs like patterns, tips, and glitters. What I love most about the product is the EASE of application and the low prices. At $12-$14 a pack, each pack comes with 16 double-ended strips; meaning, you can get 32 nails done in each pack! I love it.
The best part is, they last for a while, too. I work at a gym and workout every day and I had gotten to the point where I never painted my nails anymore because they wouldn't last the day without chipping. These are the answer to my problems, as hitting the nail salon isn't really in my budget right now!
Apple Watch Hand-Me-Down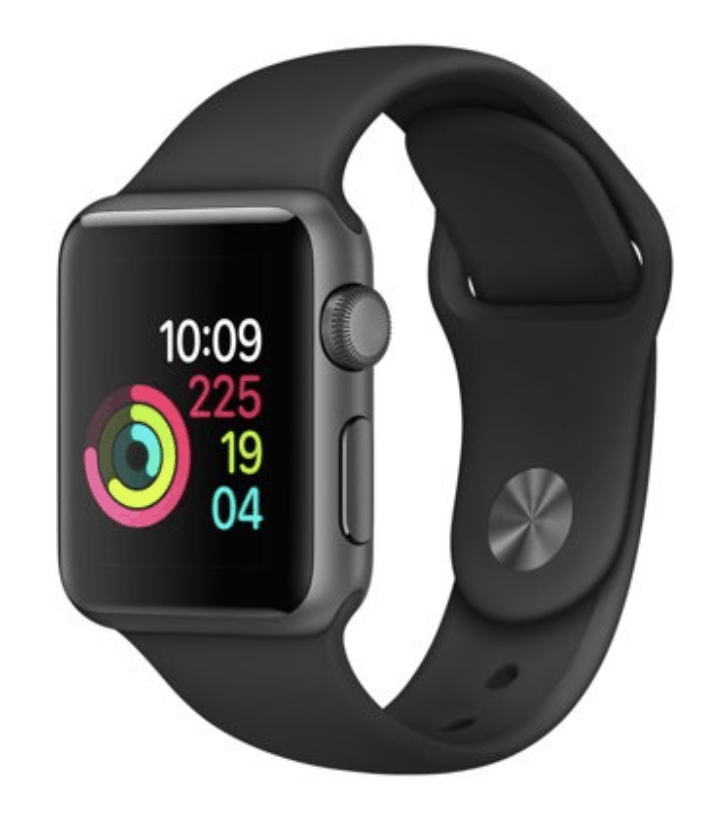 So I have wanted an Apple Watch for quite some time now, but could not justify spending the money. A new Apple Watch Series 4 costs at least $400!
While I got my Series 1 watch as a hand-me-down, you can still get one from many places like Amazon, Facebook Marketplace, Poshmark, or any place used electronics are sold!
I'll tell you why the 1st generation, used watch is worth it. First, the price. You can find these watches used from $70 – $120 with a quick google search (or new for $200).
Also, it has lots of great features despite being a first generation product.
If you are an active person, or wanting to get active, I love how the watch monitors your heart rate, steps, and exercise with its calorie-burning tracker! It will even remind you when you need to stand and get moving a little.
You can view and respond to text messages, social media messages, and even talk on the phone!
Additionally, you have access to timers, alarms, photos, meditation applications, your Apple wallet, your Starbucks app, and more! All the possibilities are endless, right on your wrist, and the series 1 still works great.
Pop Socket
It took me way too long to jump on the Pop Sockets bandwagon! But I'm so glad I finally did.
By now, most of you are probably very familiar with the Pop Socket and its purpose. In the off chance you aren't, all it is is a disk on the back of your phone that can be elevated or flattened. This disk allows you to wrap your fingers around it when holding your phone, giving you more control and minimizing drops!
I'm very clumsy and constantly dropping my phone, so my Pop Socket has been a lifesaver! Plus, a lot of Pop Sockets come with removable pieces now, so you have interchangeable options. The designs and options are endless.
Cold Brew
If you have read my previous Monthly Favorites posts, you'll probably notice that I love caffeine! I won't try to convince you that my habit is healthy, but I can give you some great suggestions on where to get your caffeine fix.
This month, I gave Stōk Cold Brew Oatmilk Coffee a try! Now, before I lose you at "oatmilk," give me a chance! First, the coffee does not taste oat-y at all! It's actually very smooth. The coffee is sweetened but not heavily. Plus, the oatmilk is a great option for those who are lactose intolerant or just avoiding dairy.
So try Stōk, in one of their many flavors, to see if you like it! It's a great pick to have something in your fridge ready to wake you up.
Eye Shadow Palette
I have never been very good at makeup. Back in 2014, I mastered the art of a basic winged eyeliner over the course of six months. And I left it at that.
But this month, as it was my birthday month, I decided to branch out and buy an eyeshadow palette and follow the instructions for a basic makeup tutorial!
This palette from Ulta was an excellent choice. The powder sticks well to my brush and eyes. I also love the colors and the simple shimmery effect that many of the colors have. It was the perfect choice for a beginner like me!
What were your favorite things this month?
What were your favorite things to use this month? Favorite songs? Share with me in the comments!