This post may contain affiliate links, which means we may receive a commission if you purchase through our links. Please
read our full disclosure here
.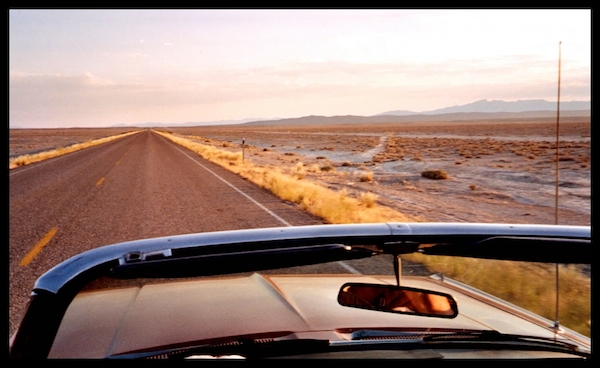 Having several spring breaks under my belt, I have come to realize that the legendary spring break beach vacation isn't all it's cracked up to be. While yes, we should all experience what it's like to be partying in the hot sun on the beach of the Mexican coast, there are some serious downsides. Not only is it really, really expensive, but maybe partying day-and-night (for an entire week!) just isn't your thing.
If you're looking for less expensive things to do during this school break, we have several ideas for you that won't break the bank. We've also compiled five looks to go along with each non-traditional spring break activity, each ringing in under $100.
1. Road Trip – $98.05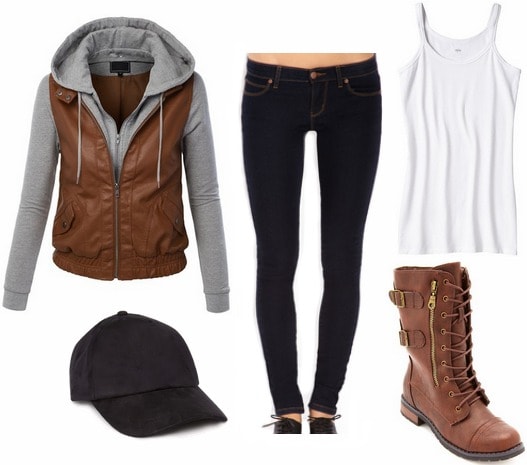 Product Information: Jacket – Amazon, Jeans – Forever 21, Cami – Target, Shoes – Charlotte Russe, Hat – Forever 21
That artsy village in the next state over that you've been wanting to visit? Grab a friend or hop in the car by yourself – just go! The best kind of road trips are the spontaneous ones. Get some good tunes, stock up on snacks at the grocery store beforehand, and roll the windows down.
Combat the never-ending too-hot-too-cold phenomenon that is unavoidable when you're spending hours in the car by wearing layers. This mixed material hoodie is an absolute show-stopper. Pair it with comfortable jeans and combat boots, then tie your hair up and sling it through a black snap-back cap. Not only does it look cool, but the shade will help shield your eyes and skin from UV rays.
2. Playing Tourist – $88.74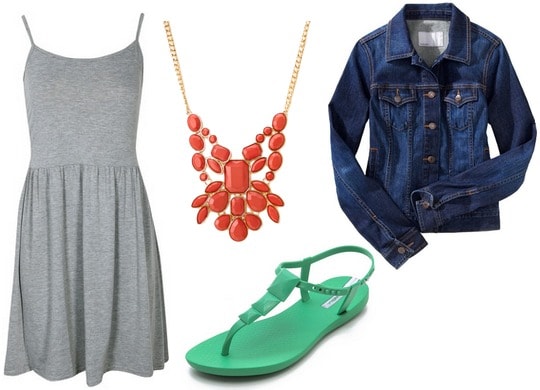 Product Information: Dress – Boohoo, Jacket – Old Navy, Shoes – Shopbop, Necklace – Forever 21
Whether you were born and raised in your college town or you moved for school, your city is full of hidden treasures. Go check out a local art museum or historical site. Take a book you've been dying to read and walk across town to the neighborhood you never visit. Sit in a cafe and sip a latte. See your city in a different way.
For playing a tourist in your own town, we love the idea of an easy knit dress. Grab a denim jacket in case you get chilly, but wear a bold coral necklace and jeweled sandals to amp up the style.
3. Volunteering – $98.38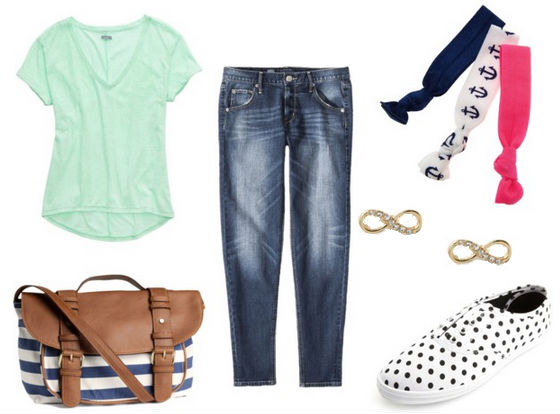 Product Information: Top – American Eagle, Jeans – Target, Shoes – Charlotte Russe, Bag – H&M, Earrings – Icing, Hair Ties – CUSP
Spending your spring break charitably? If you're dog walking at the Humane Society or volunteering at a shelter, we applaud you. What a fantastic way to spend your free time over break!
This look is low-key yet functional. Wear a colored t-shirt and jeans. Funky sneakers are perfect for this occasion, and make sure to tie your hair back with a twist-band. Go with minimal earrings and a bag that you can throw across your shoulder.
4. Camping – $97.94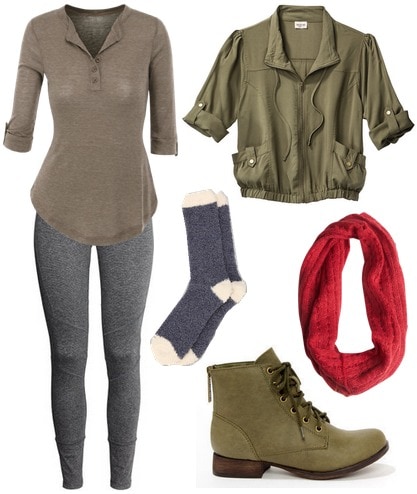 Product Information: Top – Amazon, Pants – H&M, Jacket – Target, Shoes – Lulu's, Scarf – Wet Seal, Socks – Urban Outfitters
If you are headed into the woods with your group of friends for a camping adventure, consider us jealous. Nothing is better than setting up a tent, collecting wood, and laughing around a bonfire late at night. It's nice to get away from everything for a bit, and camping is a great way to do it without having to spend a lot of coin.
You might get cold in the great outdoors, so aside from a cute top and leggings look, add a military-inspired jacket and bright scarf. Woolen socks are key to this outfit, and you'll want to bring a pair of sturdy boots.
5. Sleepover – $83.10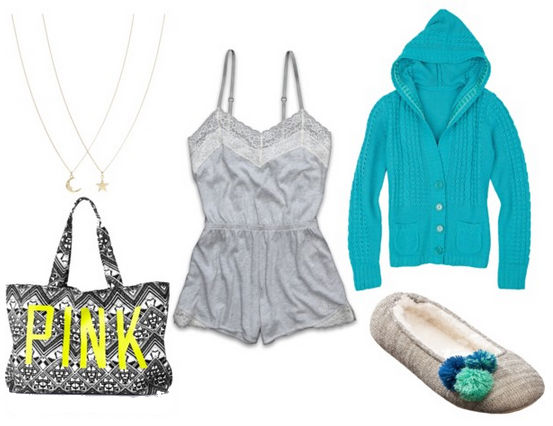 Product Information: Romper – Gilly Hicks, Cardigan – Delia's, Slippers – Target, Bag – Victoria's Secret, Necklaces – ASOS
When is the last time you had a good ol' fashioned sleepover with a girlfriend? Not the last time you went out together and she crashed at your place, but an actual sleepover with board games and a comfy fort in the middle of your living room? It's a fun idea for break, and it doesn't cost a penny. (Okay, it may cost a little bit of money if you decide to order a pizza!)
Wear a cozy sleep romper and a hooded sweater. Cute slippers are a must-have, and you'll need a large overnight bag to carry your snacks and movies. Accessories are optional, but we could resist including these star and moon friendship necklaces. They're too perfect for the occasion, right?
Do you ever do a non-traditional spring break?
We want to know, so leave us a comment below! Which style above is your favorite? What are your plans for this month's break?