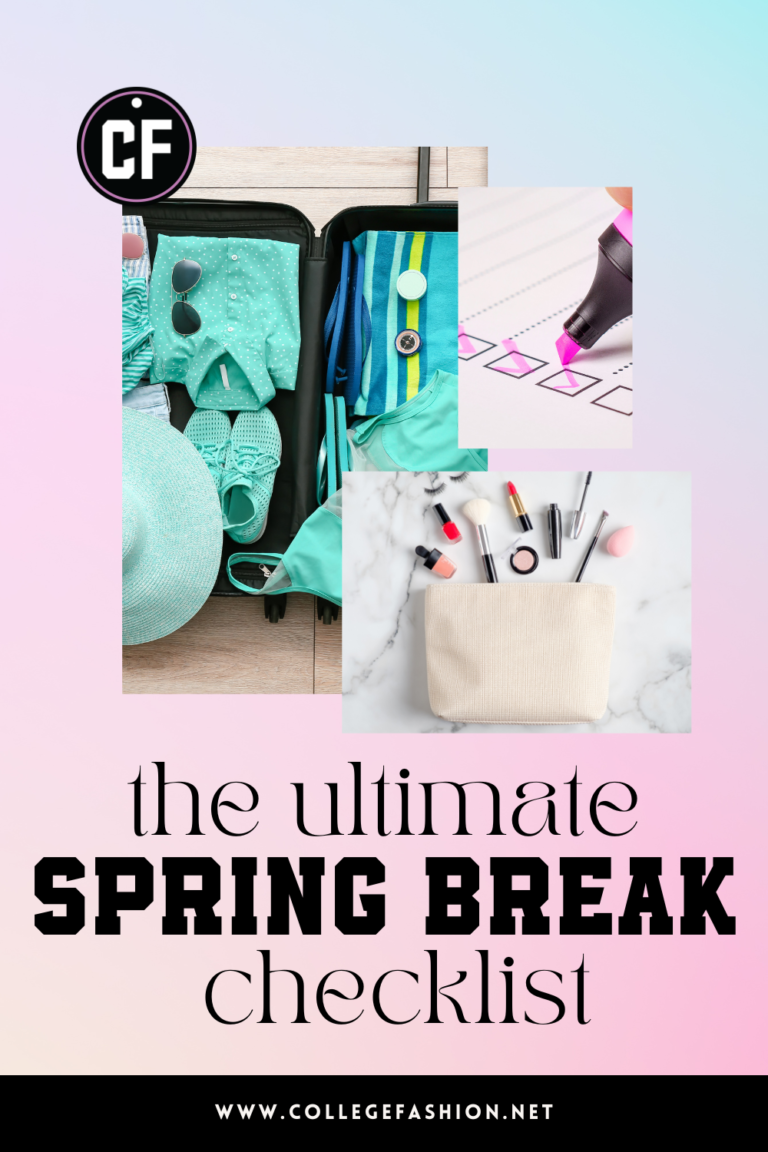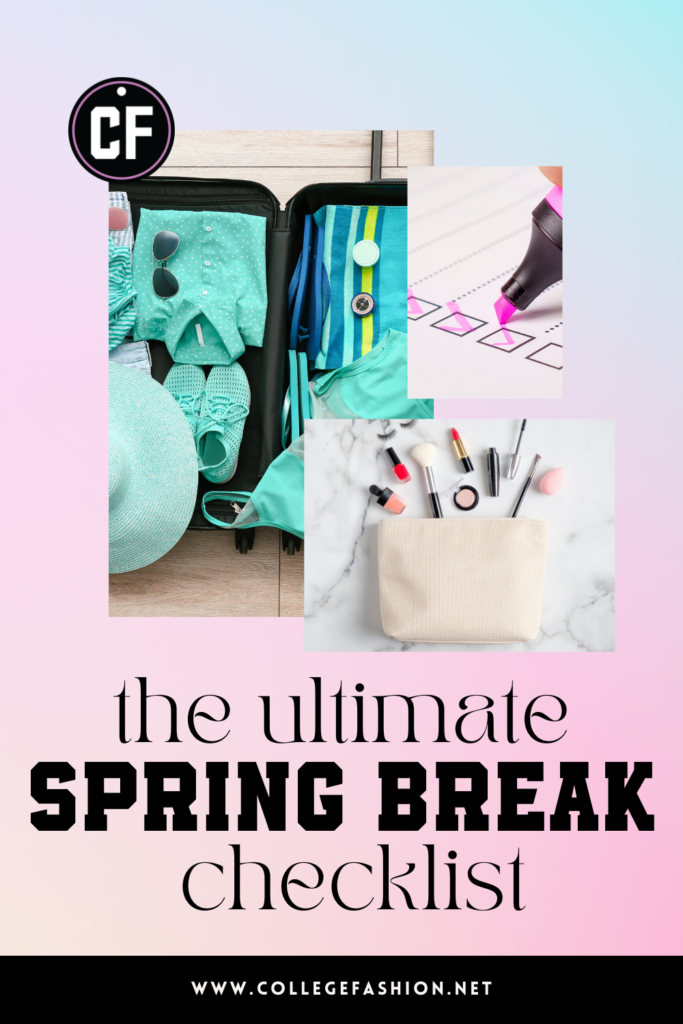 Spring break is finally here and it's the perfect time to let loose, have some fun, and make some unforgettable memories. But with so many things to consider and plan, it can be overwhelming to figure out where to start.
That's why we're here to help!
As college students ourselves, we know the importance of having a solid spring break plan in place and making the most out of every moment. That's why we've created this comprehensive spring break planning checklist to ensure you have a fantastic time without any stress.
From picking the perfect destination to booking your flights and accommodations, there are a lot of details that need to be considered. This checklist covers everything you need to know to make your trip a success, no matter where you're going or who you're traveling with.
In addition to the basics, we've also included some of our favorite tips for doing spring break in style, with tips on packing cute outfits for the week. There's a full packing list at the end so you won't forget anything!
So, grab a pen and a notebook, or bookmark this post to refer back to it because it's time to plan the ultimate spring break adventure! (And scroll to the bottom for a free printable checklist.)
Spring Break Planning Checklist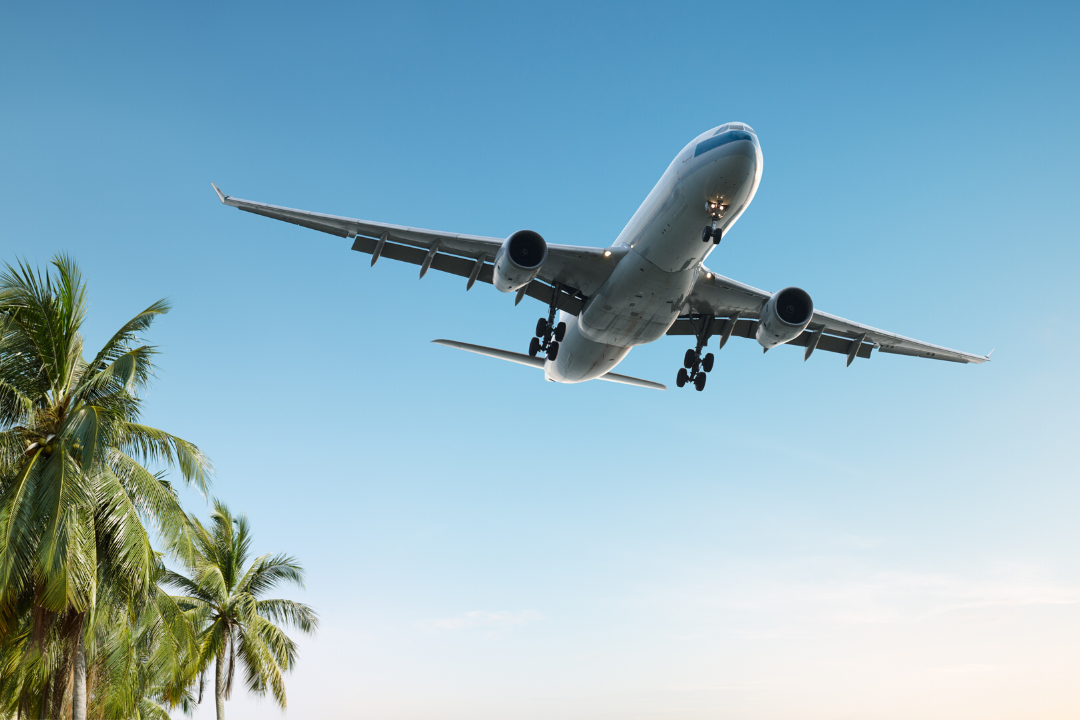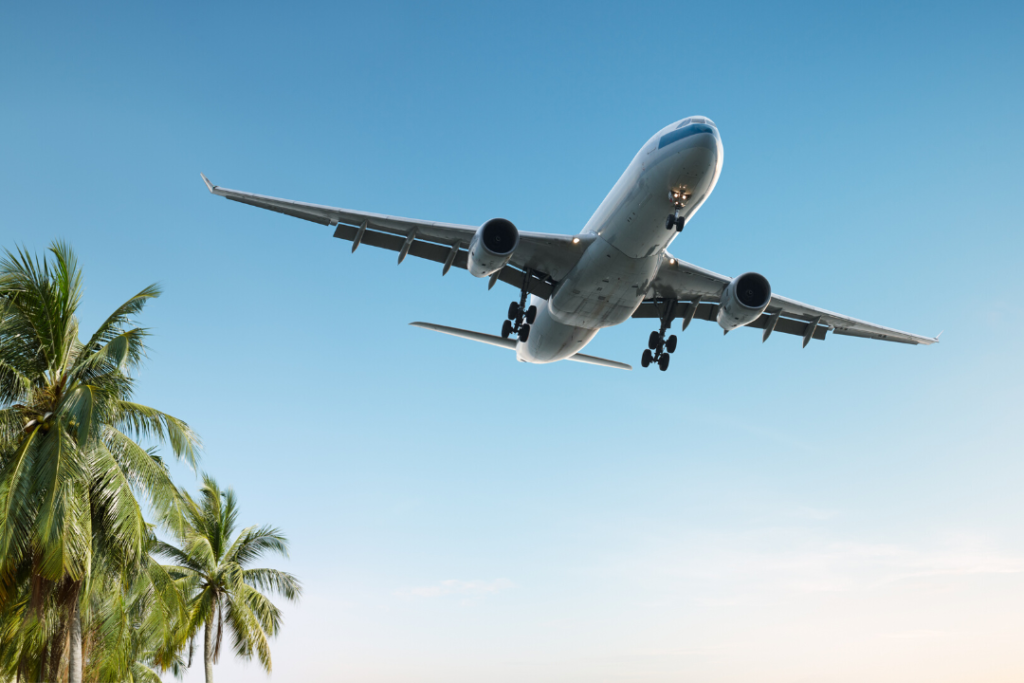 Choose a destination
The first step in planning your spring break is to decide where you want to go.
Consider factors such as climate, budget, activities, and proximity to home to determine the perfect destination for you. Whether you're looking for a beach vacation, a city break, or a cultural experience, endless options exist.
Keep in mind that domestic trips tend to be easier to plan (and cheaper) than international. If you want easy planning, Florida is always a great spring break choice.
Set your budget
Before you start booking anything, it's essential to set a budget for your spring break. This will help you make informed decisions and ensure you're not overspending.
Consider the cost of flights, accommodations, activities, and food when setting your budget. And if you're booking for a group, keep your friends' budgets in mind, too!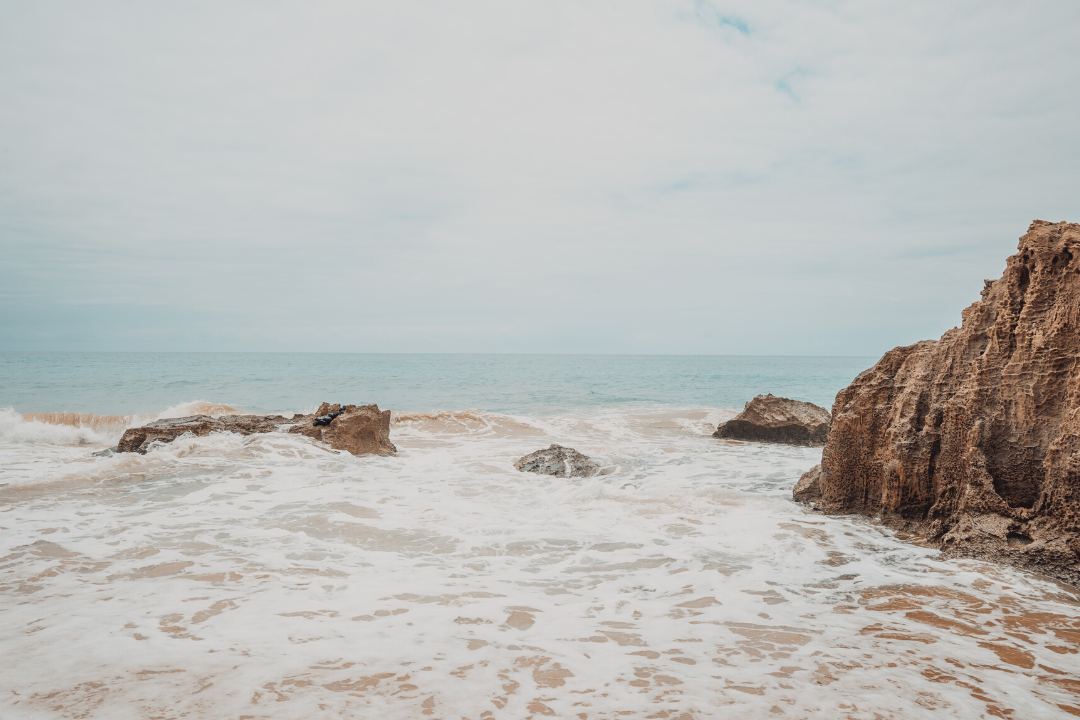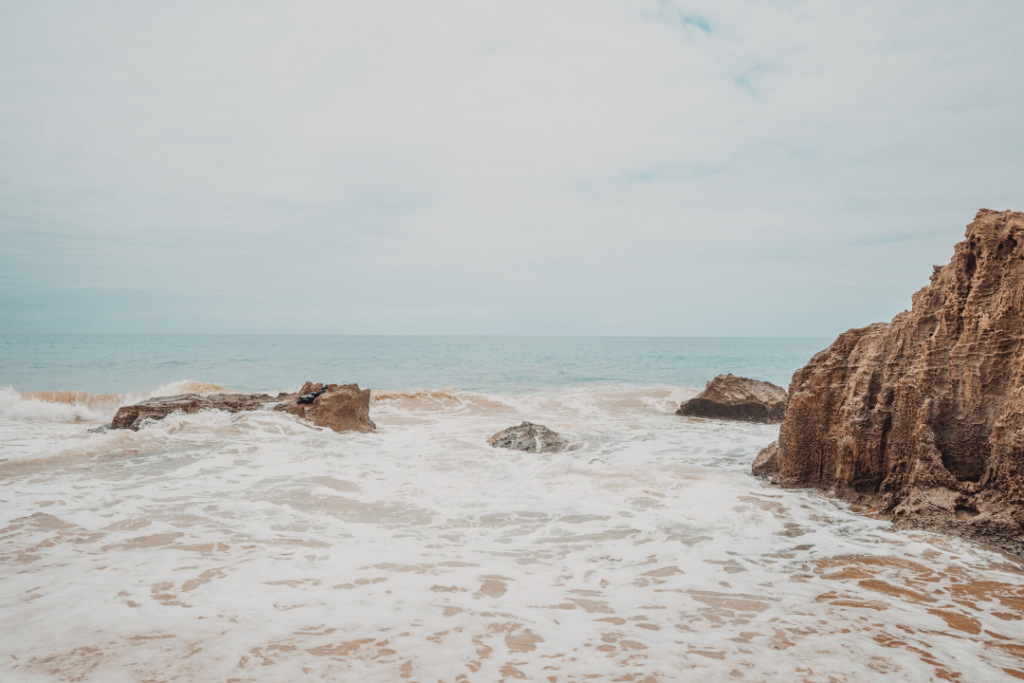 Book early and research the best deals
Once you've chosen your destination, it's time to start booking your flights, accommodations, and activities.
Booking early can often result in significant savings, so research first to find the best deals. You can use online travel agencies, aggregator websites or even directly book with airlines and hotels.
If you need help getting started, here's a great list of travel deal sites to have on your radar.
Make a bucket list
One of the most exciting parts of planning a spring break is creating a bucket list of everything you want to do and see.
Write down all the activities, sights, and experiences you want to have, and make sure to rank them with your top faves at the beginning of the list. This will help you make the most of your time and ensure you don't miss anything important.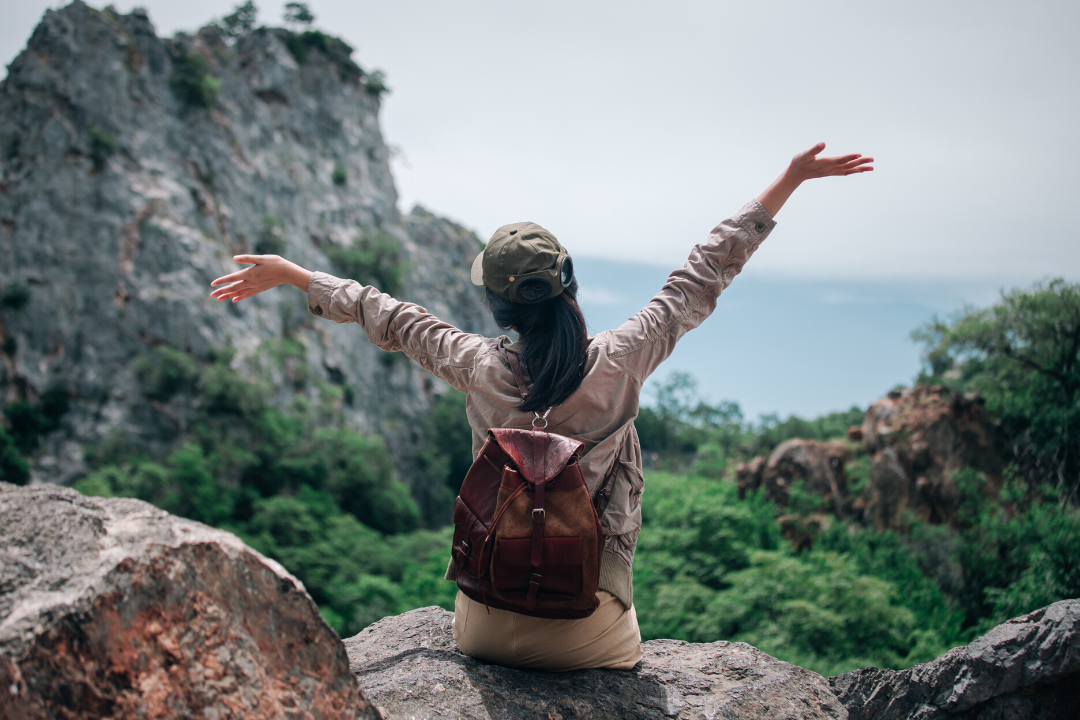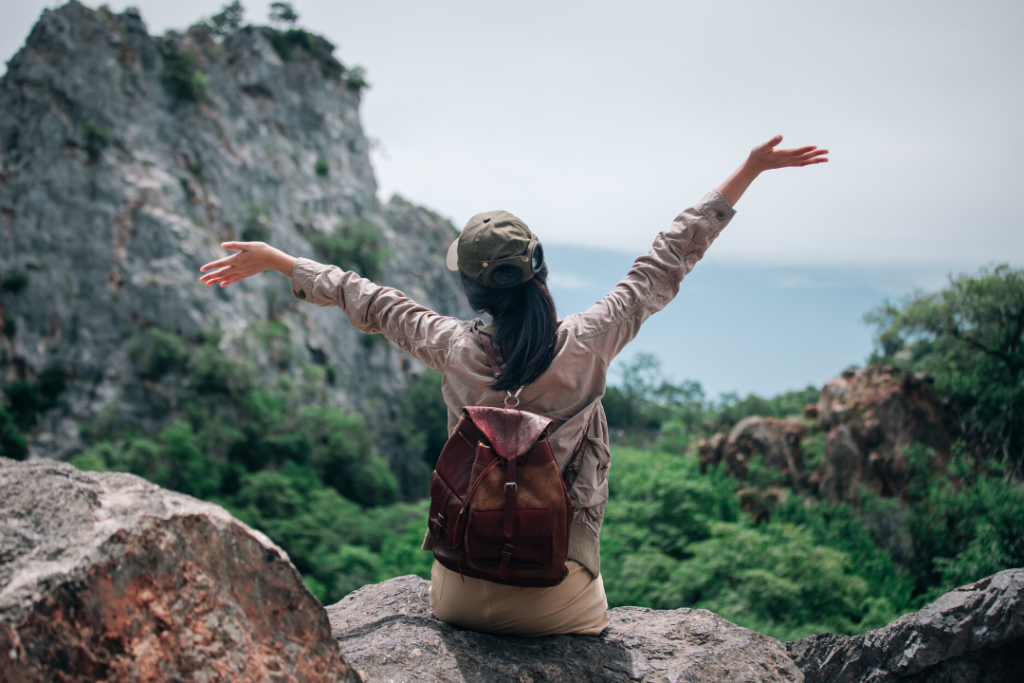 Make Reservations as Needed
If there are things you absolutely want to do during Spring Break, be sure to reserve them as early as possible! If you're traveling with a group, this could mean making a dinner reservation for 8 at the hottest restaurant in town. Or if you're going solo, it could be reserving that zipline experience you've been dying to try.
I like to err on the side of more reservations vs. fewer — there's nothing worse than arriving at your destination and waiting in line forever at that hot brunch spot when you could have just reserved!
Prepare for emergencies
Make copies of important documents, such as your passport, license, and insurance information, in case of emergencies. (This is especially important if you're traveling internationally.) You probably won't need these copies, but if you do, you will be so happy you have them. It's also a good idea to leave copies at home with your parents or trusted friends, just in case.
I also recommend bringing a small first-aid kit in your toiletry bag. I can't tell you the number of times I've needed a band-aid while traveling abroad and had to hunt for the nearest pharmacy in a panic. Don't make this mistake.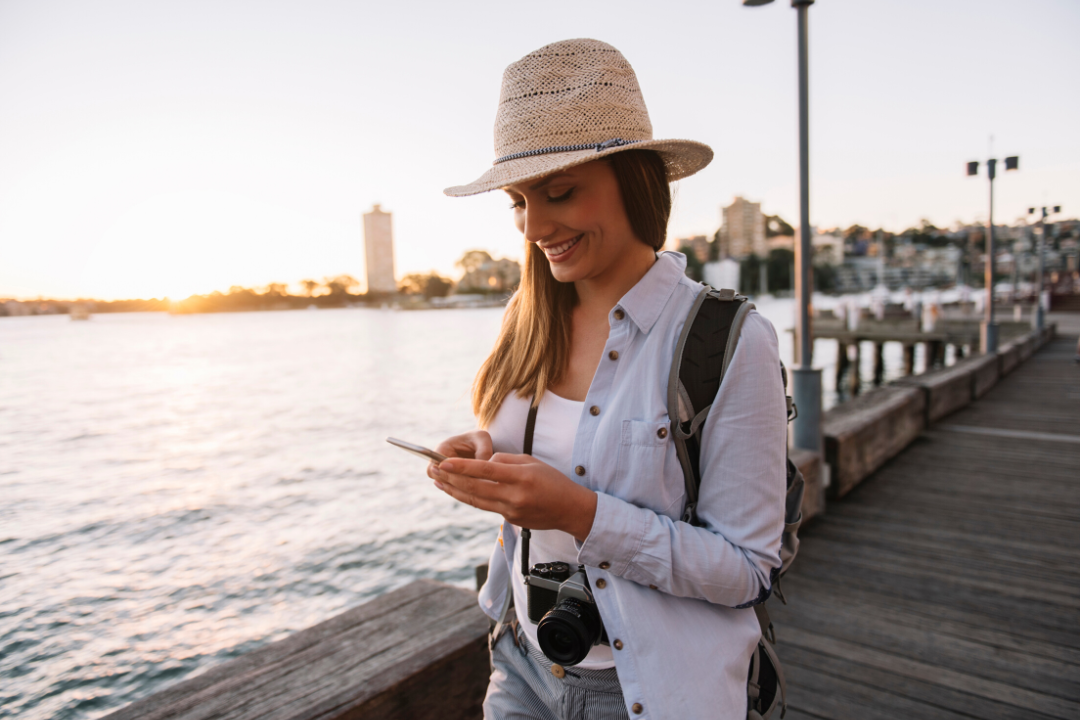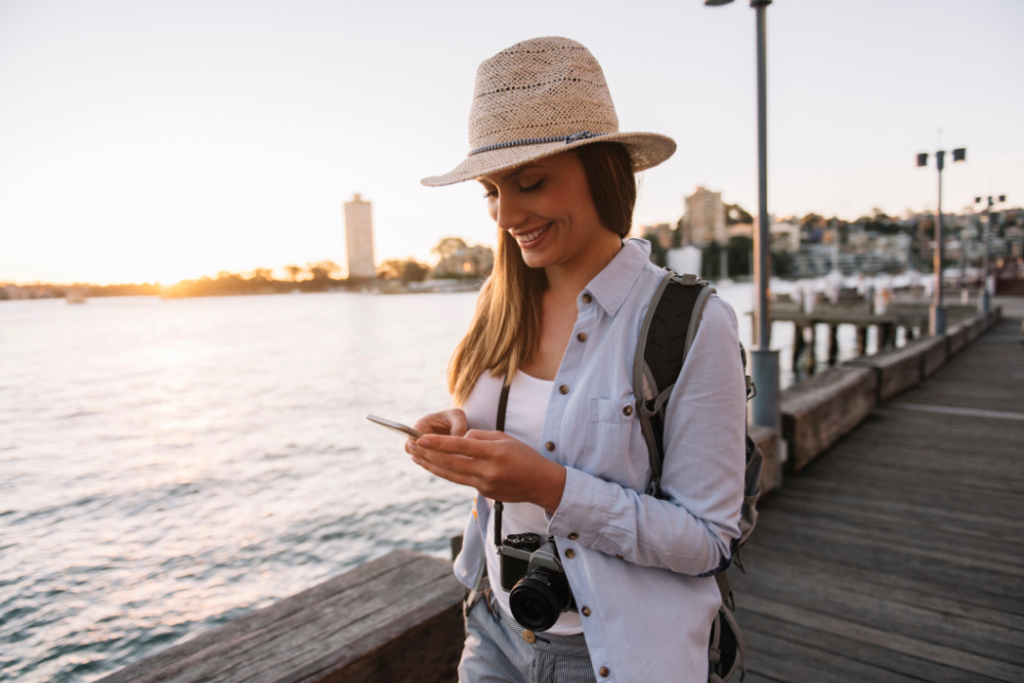 Stay connected
If traveling abroad, ensure your phone plan allows for international use, or consider purchasing a local SIM card.
In general, I've found that local sim cards are cheaper, but they do require you to have an unlocked phone that's compatible with the SIM. There is also the option to put your phone in airplane mode and use wifi when possible, but this is only really an option in a city and can be a little hairy if there's an emergency.
Do your research beforehand to decide which option will be most cost-effective for you!
Be prepared and responsible
Finally, it's essential to be prepared and responsible when planning your spring break.
Make sure to have travel insurance, bring appropriate clothing, and familiarize yourself with local customs and laws. Be mindful of your behavior and respect the local community, as well as the environment. By being prepared and responsible, you can ensure that your spring break is a success and you have a positive impact on the places you visit.
Spring Break Packing Checklist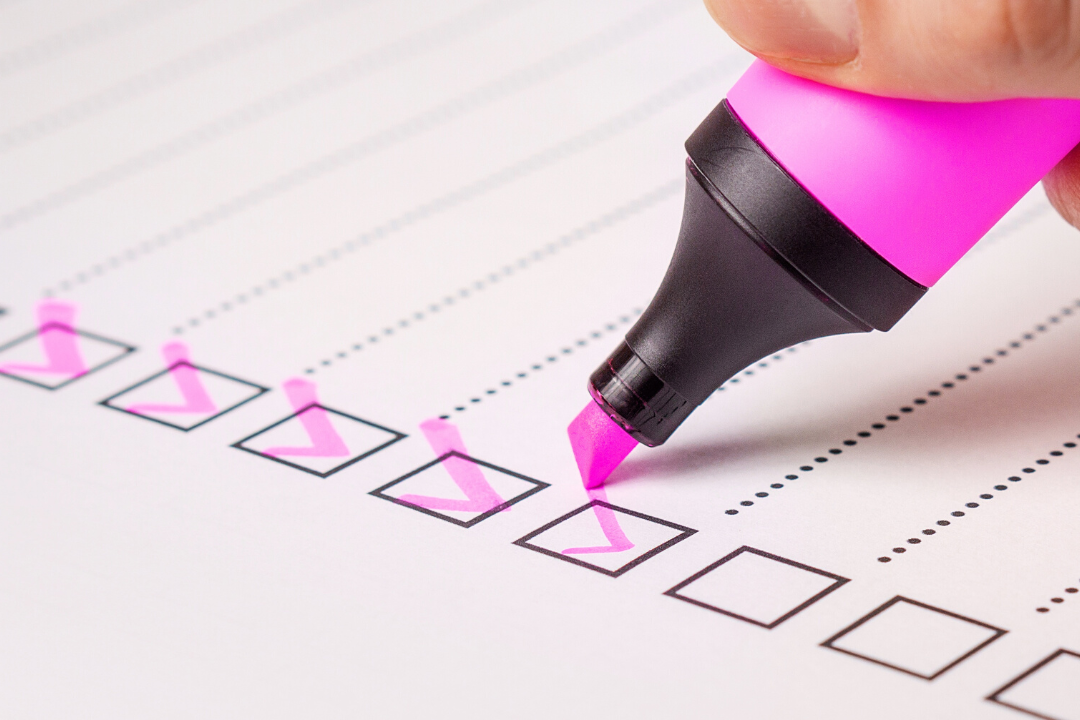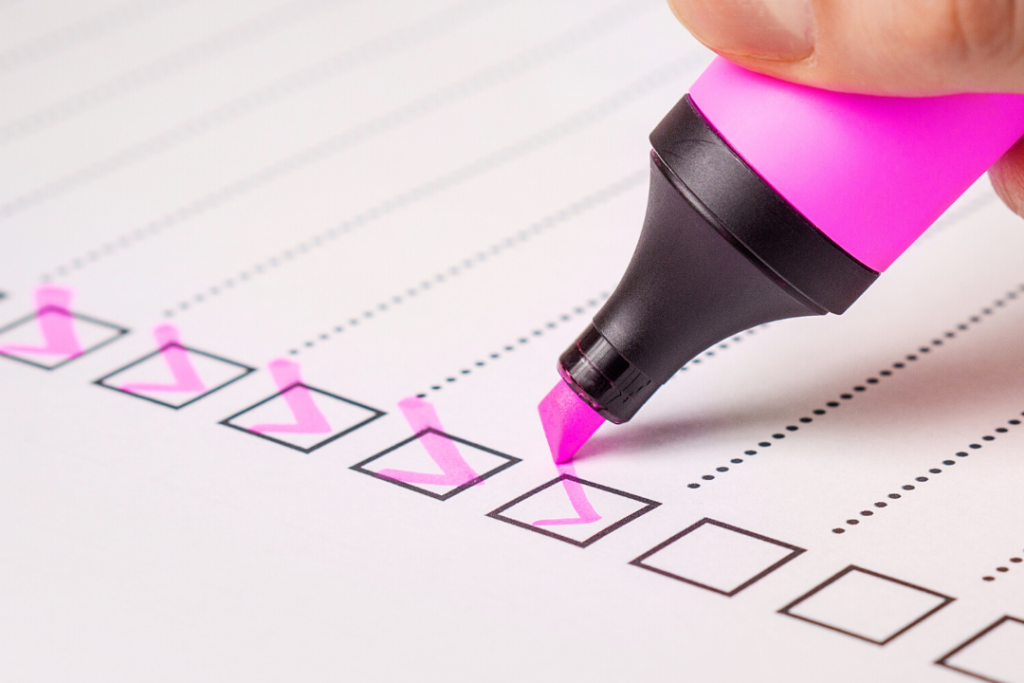 Now that your trip is planned, it's time to get packing! Here's everything you need to bring for the perfect spring break.
(Note: This list assumes a week-long trip; adjust the number of items up or down depending on how long your trip will be.)
Suitcase or Carry-On Bag
I always like to travel with a carry-on for any trip lasting a week or less. (Who wants to pay $35 just to check a bag?) You can definitely make a carry-on work for a 2-week trip as well, especially if you'll have access to laundry while you're there.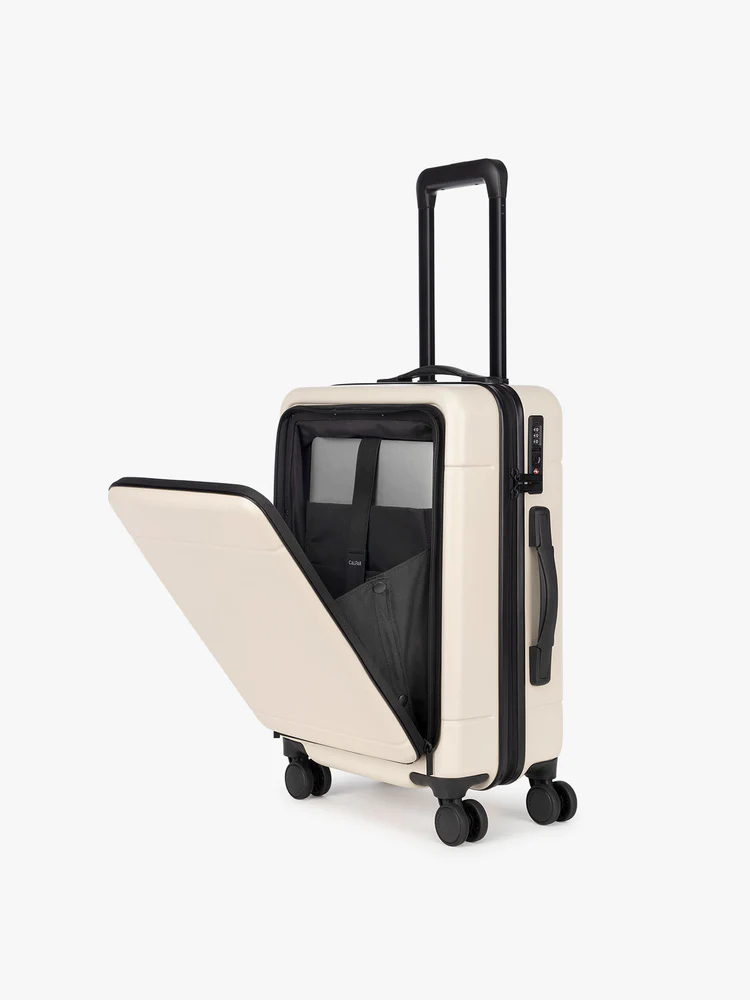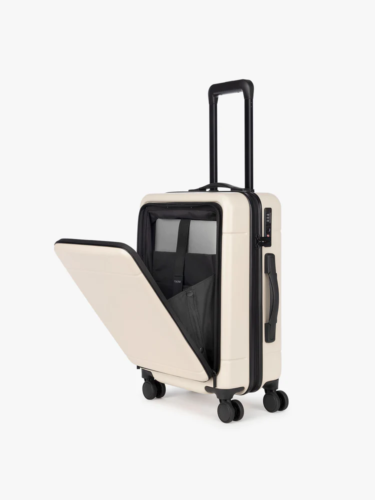 My favorite carry-on is this one from Calpak. It's super lightweight, comes with TSA-approved luggage locks, and has a hardshell pocket in front to hold your laptop, phone, and documents. It rolls well and has held up amazingly since I've had it!
(Pro tip: If you have some time before spring break, check your local T.J.Maxx and Marshall's for amazing deals on luggage! You can sometimes find entire sets for less than the price of one regular-price suitcase.)
Clothing
Here's a basic list of clothing that will work for most warm-weather trips lasting 1 week:
3-4 tops (I like to bring 1 tee, 2 crop tops in different colors, and an oversized button-down shirt that I can also use as a beach cover-up)
2 pairs of pants (e.g. 1 jean and 1 trouser)
2 pairs of shorts (e.g. 1 casual, 1 dressy)
1-2 lightweight sweaters or sweatshirts (I like to bring a cardigan and a lightweight pullover sweatshirt)
If rain is in the forecast: 1 light jacket (ideally waterproof)
1-3 skirts or dresses
1-2 bathing suits
1-2 pairs pajamas/loungewear
7 pairs underwear
2 bras
Socks for the week
When packing your clothes, make sure that all of your pieces are in the same color palette so they work together. I like to think of packing for vacation as making a capsule wardrobe; ideally, you'll be able to mix and match all of your items for tons of outfits.
Shoes & Accessories
Now for the extras to make your outfit pop! Here's what I recommend for a 1 week trip:
1 pair sandals (ideally dressy so you can wear them to the beach or dinner)
1 pair cute/comfy heels
1 pair everyday sneakers (wear these on the plane)
1 small crossbody bag or mini purse
1 pair sunglasses
1 belt
1 baseball cap or sun hat
Jewelry of choice (don't bring anything super expensive on vacay!)
Toiletries
No spring break planning checklist would be complete without toiletries. Here's what I recommend packing for toiletries on spring break:
Pro tip: If you'll have a grocery store and/or pharmacy nearby at your destination, consider buying things like sunscreen, bug spray, and feminine hygiene products when you get there. That way, you can get a bigger size and won't have to lug them in your carry-on.
Sunscreen (obviously)
Shampoo/conditioner (travel size — I like to use my Sephora samples when I travel!)
Body wash
Face wash
Makeup remover or wipes
Skincare must-haves (serum, moisturizers, etc.)
Haircare must-haves (hair oil, leave-in, etc.)
Hair brush/comb
Hair accessories (elastics, claw clip)
Hot tools (curling or flat iron)
Hair styling products of choice (hairspray, gel, etc.)
Toothbrush and toothpaste
Dental floss
Tweezers
Razor
Makeup
Travel-size perfume (again, I love using my Sephora samples for this)
Contacts and solution and/or glasses if needed
Dry shampoo
Feminine hygiene products
Small first aid kit (here's a good one from Amazon)
Bug spray if needed
Other Essentials
Phone (obviously)
ID and/or Passport
Laptop and charger if needed
Phone charger
Optional but nice to have: Power bank
Headphones for the plane
Travel documents and confirmations
Hand sanitizer
Wallet
If traveling to a high-crime area: Cheap wallet with cash, old ID or library card
Prescription medications
Vitamins/supplements (I'm obsessed with this pill organizer from Amazon)
Snacks
Printable Spring Break Packing List
Here's the printable version of the packing list above to make it super easy! Just click on the image below to print out the packing list: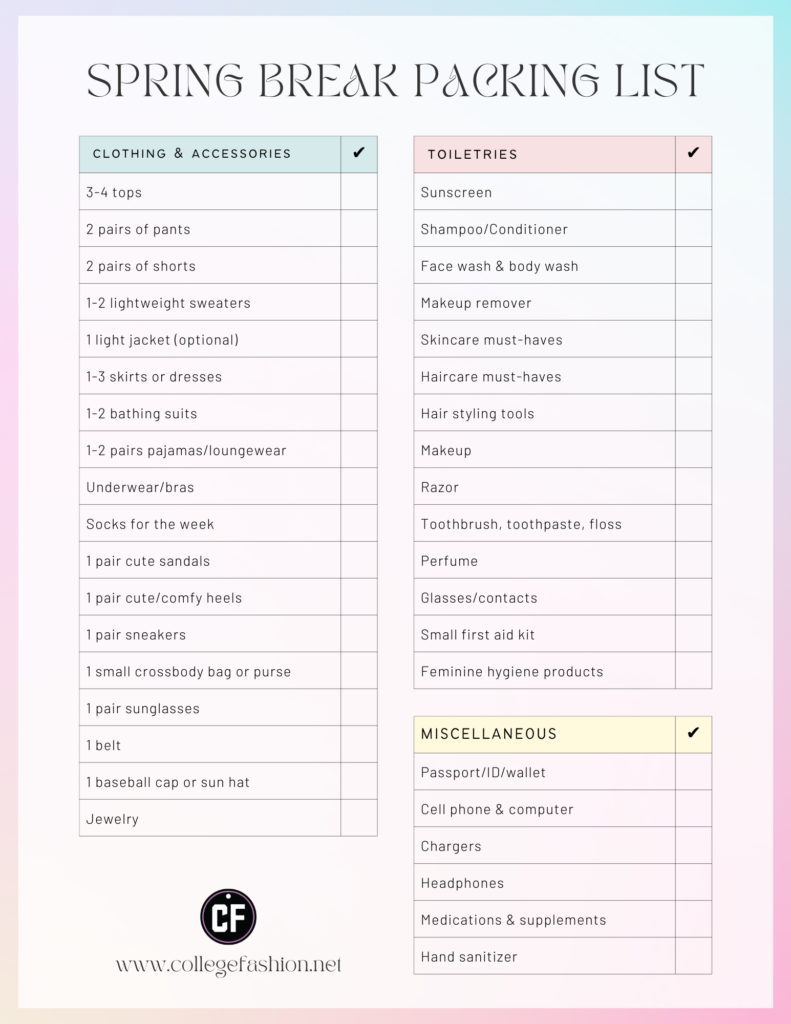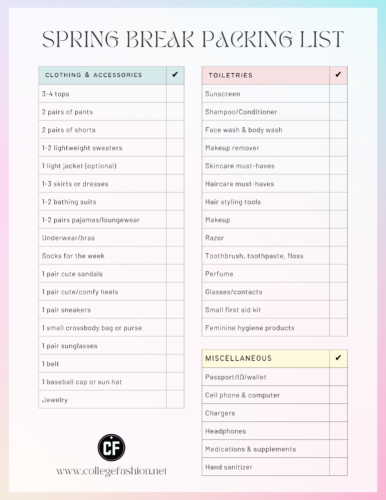 What do you think of this spring break planning checklist?
Anything you'd add to the list? How are you prepping for Spring Break, and how early do you start your planning? Tell me in the comments down below!