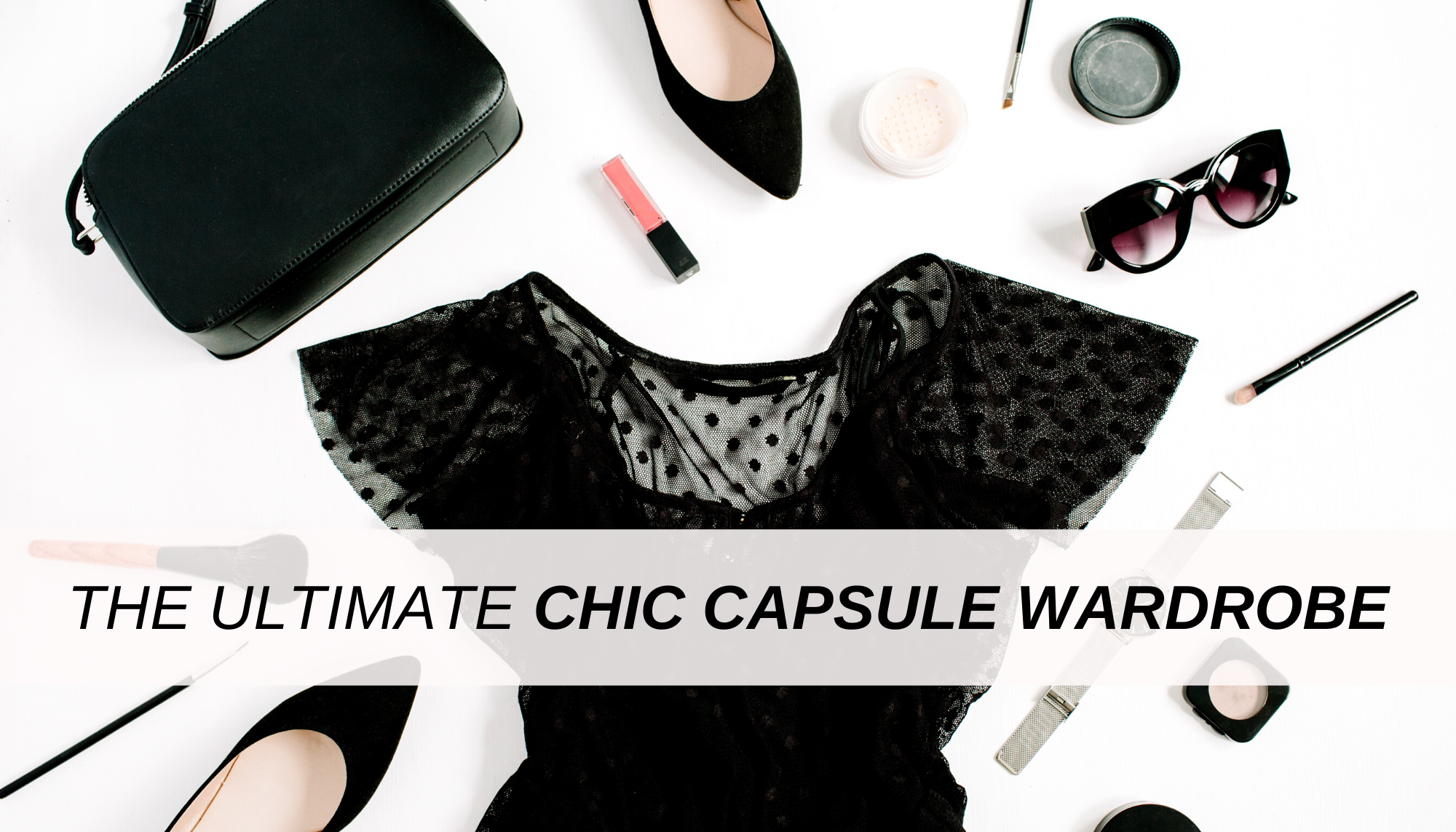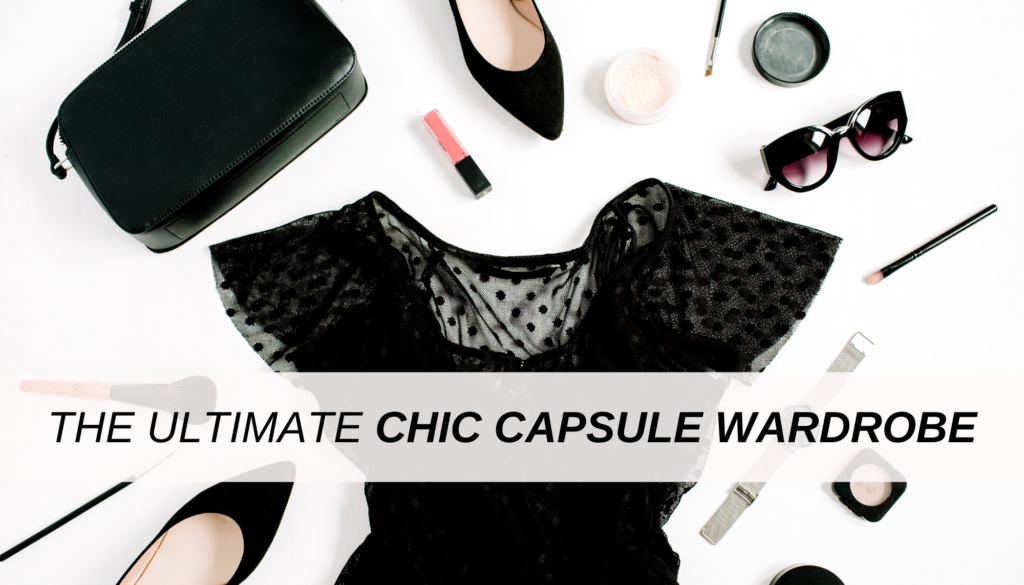 I recently became obsessed with the idea of a chic capsule wardrobe.
I don't know if it was the minimalism "ridding your life of excess" aspect of it or just the mere fact that my closet is the size of a shoebox.
Regardless, I am going to guide you all in building your very own chic capsule wardrobe that can transition between work, school, and nights out.
Related reading: The Ultimate Feminine, Girly Capsule Wardrobe
Wait…What Is a Capsule Wardrobe?
While doing intense research trying to find ways to make space in my closet for my new wardrobe makeover, I came across this pin that listed out how to create your capsule wardrobe in 5 steps, and it became my inspiration when styling my own.
It perfectly describes the steps you want to take in terms of choosing tones, essentials, accent colors, and more.
A Classy & Chic Wardrobe
I built my capsule around an "everyday chic style" due to my busy student life.
I realized I was heading to class, driving back to my apartment to change before my on-campus internship, and then heading home to change again for a get together with my friends in the evenings. So my wardrobe needed to fit those activities.
I realized a city chic/professional look was the perfect answer for my troubles, so I decided to fix up my current wardrobe and fit it to my needs.
My most essential pieces include my basic white blouses, a range of midi and maxi skirts (black leather is what I lean towards), a brown belted faux leather jacket, my essential black tote, a dress, my vintage jean staples, and of course, the added jewelry.
Essential Capsule Pieces for a Chic Capsule Wardrobe
Below, I'll share some of the exact pieces I have in my chic capsule wardrobe.
Note that even though some of these items might be a little pricey, they are definitely investment pieces that will last for years to come.
Pleated Leather Midi Skirt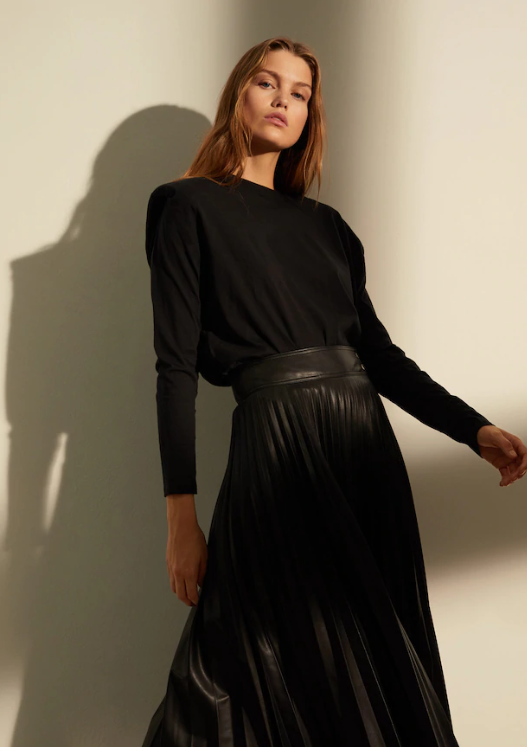 I start my list with this leather pleated midi skirt only because it's just one of the most beautiful pieces you can have in a wardrobe. It's classy, mysterious, and will stand out in any outfit.
Skirts like this are definitely a great way to get you started on your capsule as they can be styled into so many looks.
Pleated Puff-Sleeve Blouse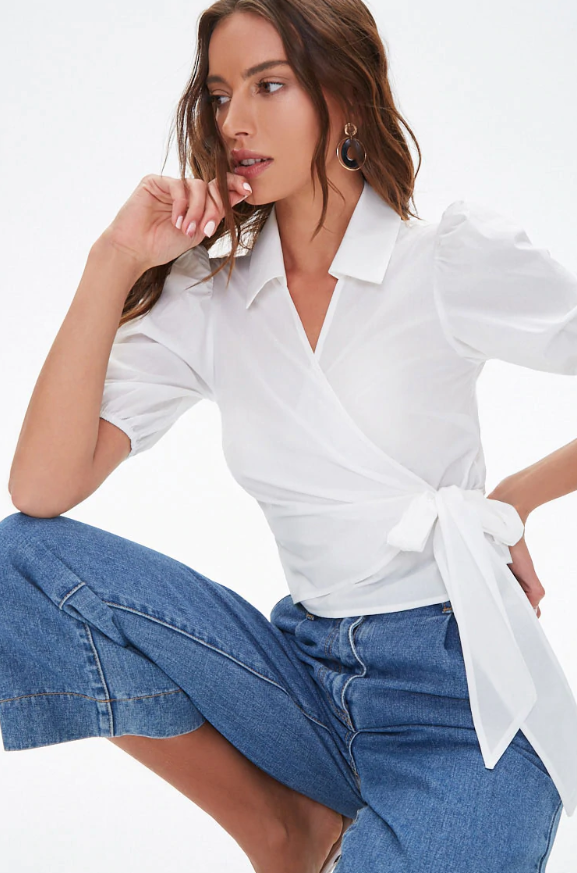 I chose white as the main color for my neutral basic essentials, as white is so easy to pair with everything in my closet.
Simple blouses like this one are great for making sure you feel professional enough for any on-campus appointments but relaxed enough to go to class.
High-Waisted Flare Jeans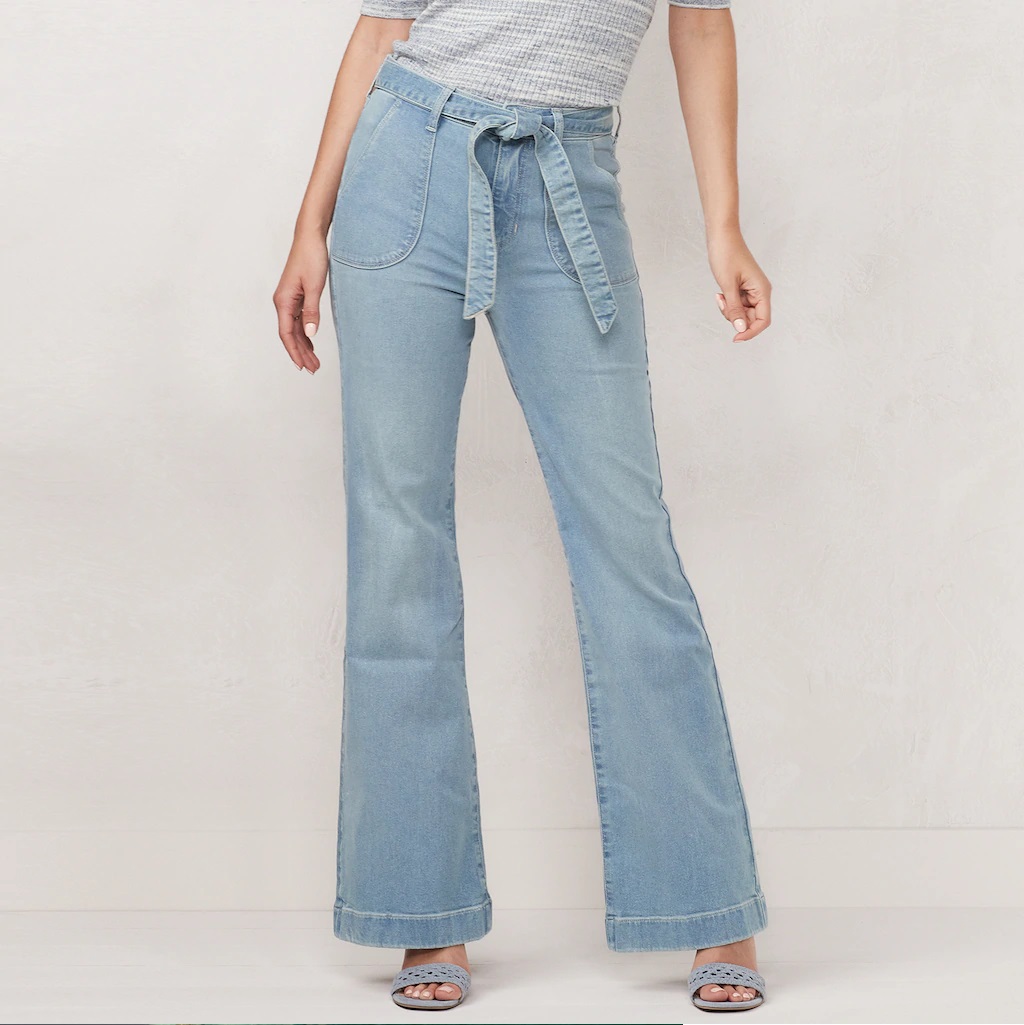 These retro flare jeans have made a big comeback and I still can't get over it. I've found them to pair perfectly with so many tops, blouses, cropped jackets, tank tops, you name it.
These are a must in my wardrobe!
Belted Jacket (Either Faux Leather or a Trench)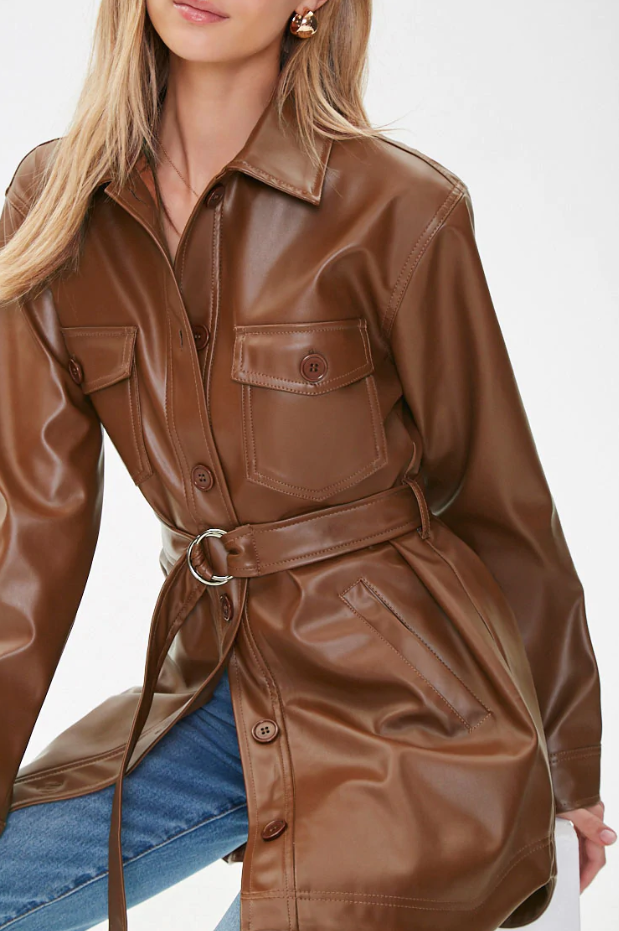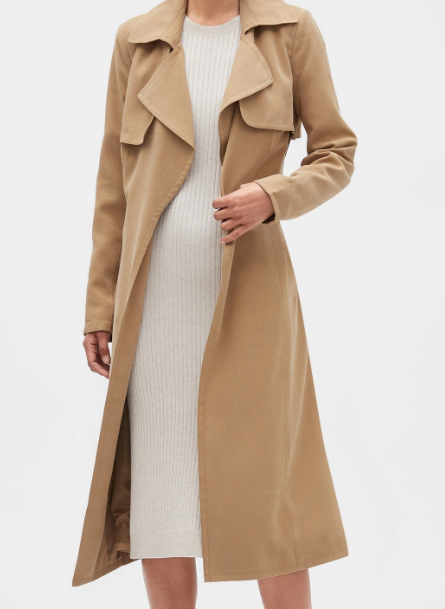 I added this caramel-colored faux leather jacket as a layering piece. I found it to be the perfect answer to those times in the year where it gets a little chillier.
In some areas, you might want something lighter, so I also included a long soft trench coat in a neutral camel color as an alternative.
Chunky Chain Necklace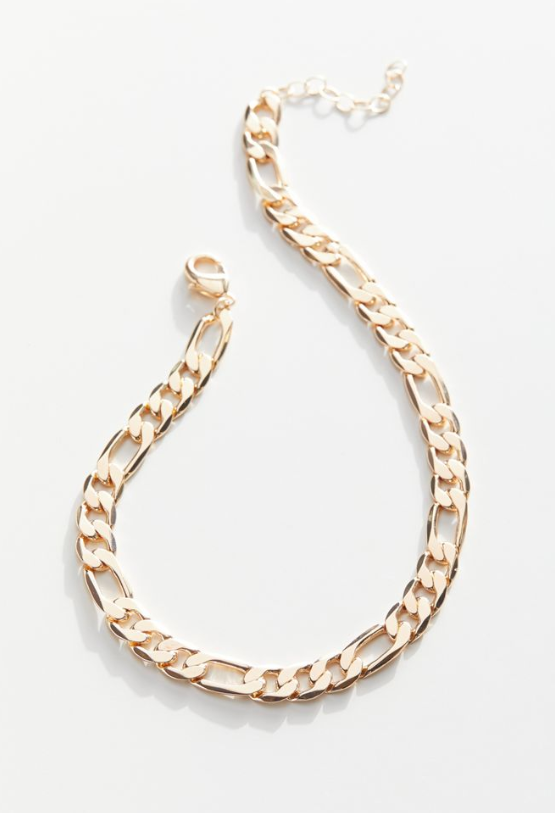 Words can't describe how much I love accessory pieces such as this one. I found it to be my go-to statement necklace for every occasion.
Accessories are the fun part of your capsule so make sure to add your own personal touch. (We just blogged about timeless jewelry if you need your own signature piece.)
Oversized Bag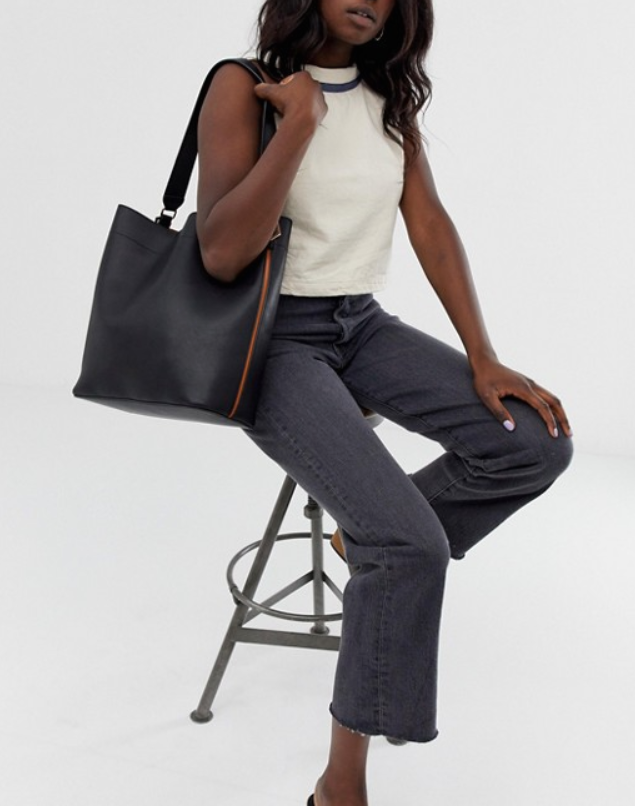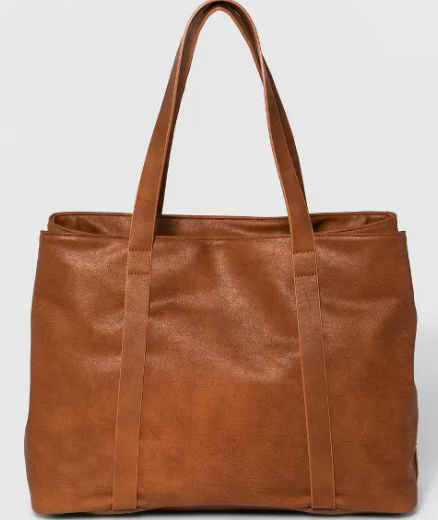 Now, I can't stress this enough, large tote bags are lifesavers.
Their Mary Poppins-size fit everything I need throughout my day and style perfectly with my capsule's color choices. Trust me, you'll thank me for this one.
Mid-Heeled Loafers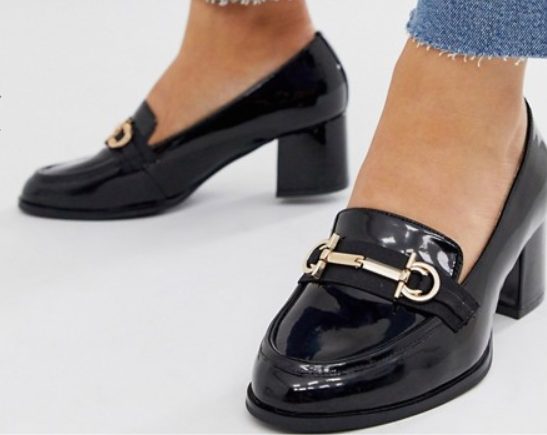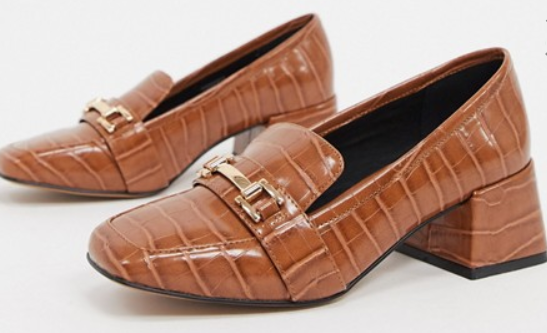 These chunky loafer heels have saved my feet from a lot of heartache. They're perfect for going from class to work to night out.
It's not fair for something to be so cute, so trendy, and so comfortable at the same time!
Linen-Blend Slip Dress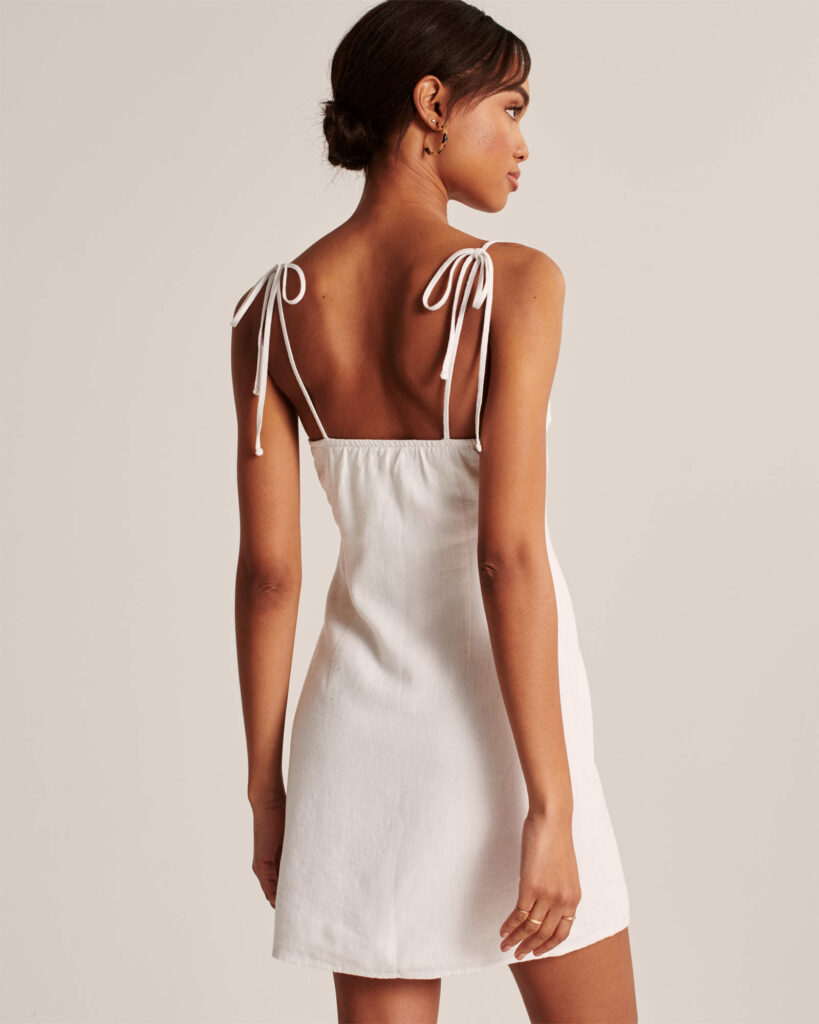 Last on my list — but certainly not least — is this sweet, soft, linen dress.
I fell in love with the simplicity of it and can see myself styling it in so many ways. Dresses like these are perfect for your chic capsule wardrobe and will save you a lot of trouble when you feel like you have nothing else left to wear.
Chic Capsule Wardrobe Outfit Ideas
Outfit Idea #1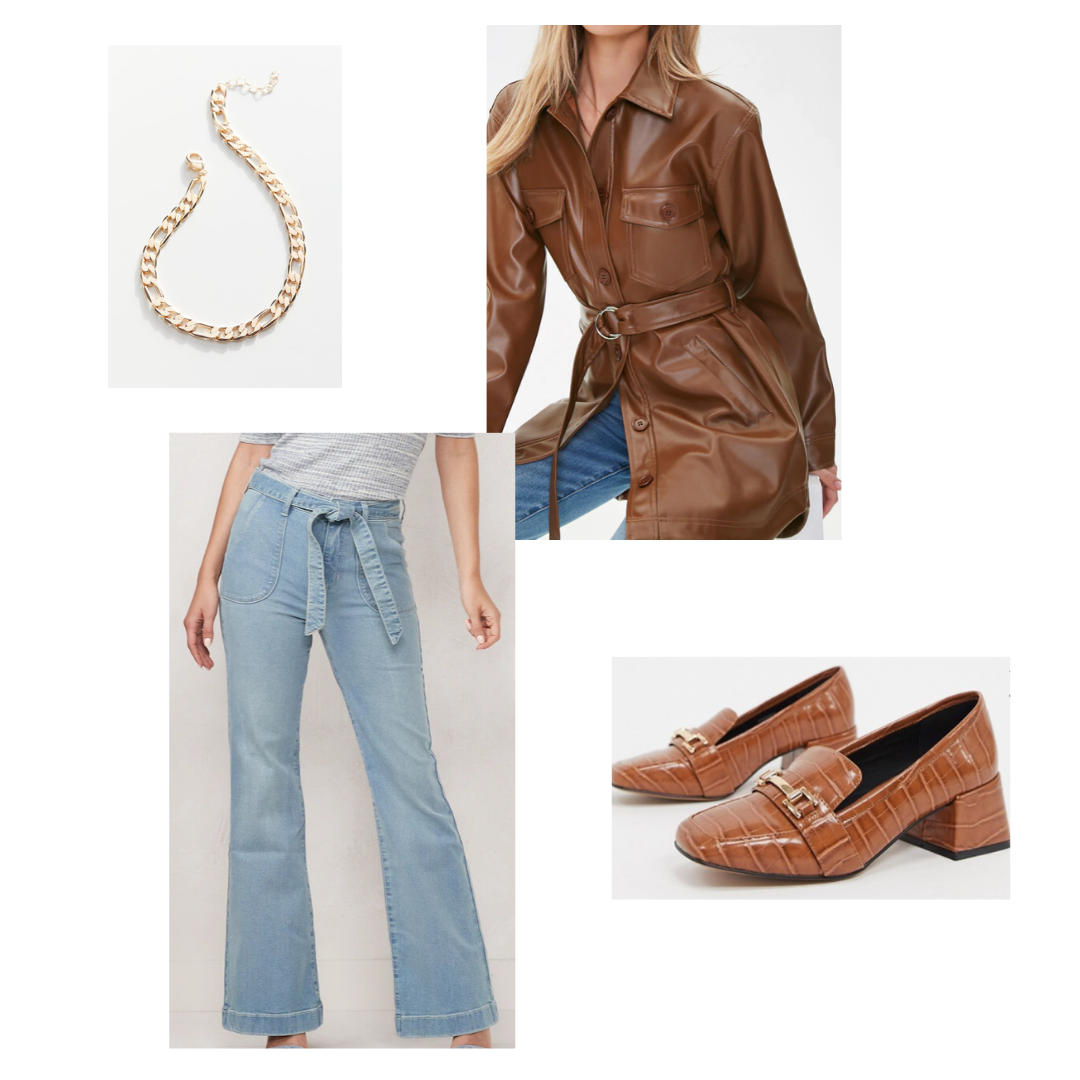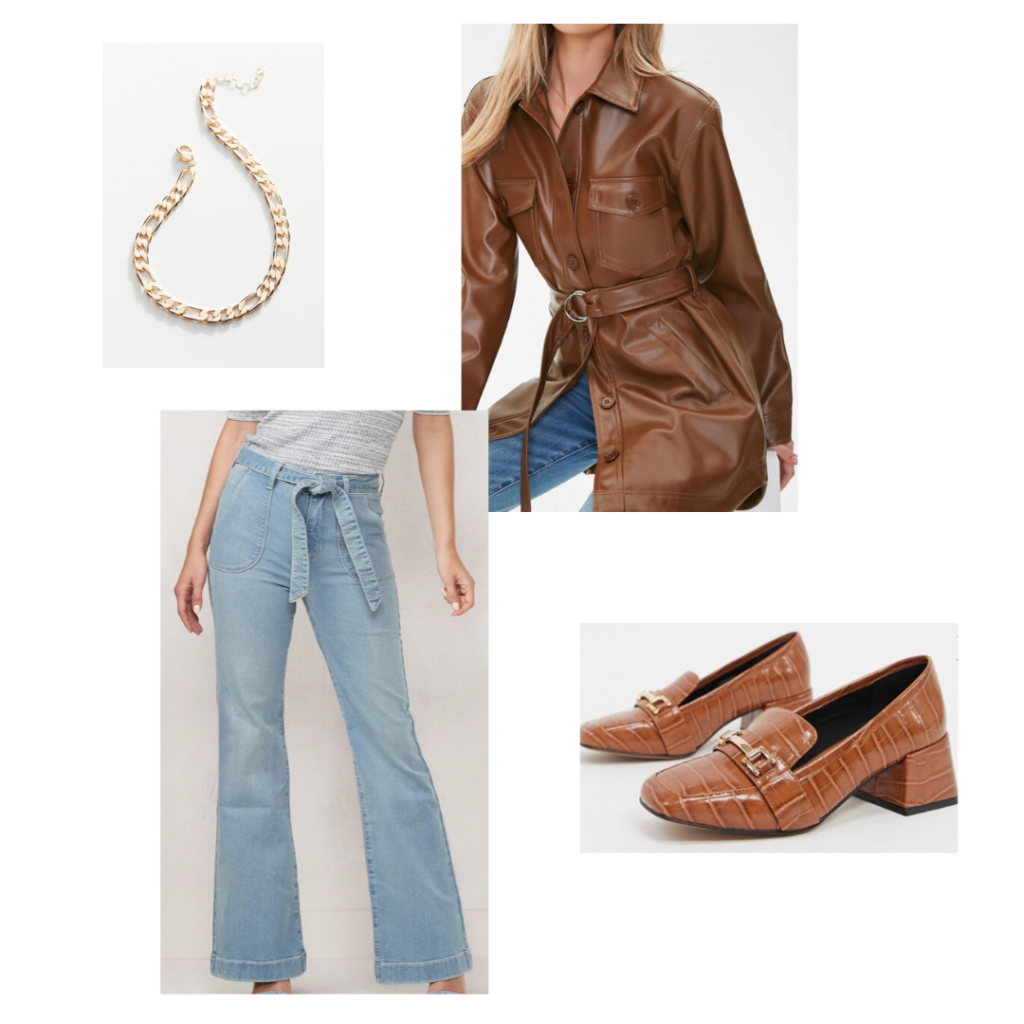 Products: Necklace, Jacket, Jeans, Shoes
This outfit is a great casual look that can go from class to internship in a flash.
I do not know where I would be without my heeled loafers. They are so easy to put on in the morning and carry me throughout my entire day blister-free!
The light bell-bottom jeans are a comfy and stylish addition to your wardrobe and can be paired with a number of different items.
I threw over a faux leather jacket that can be rocked through both fall and spring — it will come in handy for so many occasions!
Outfit Idea #2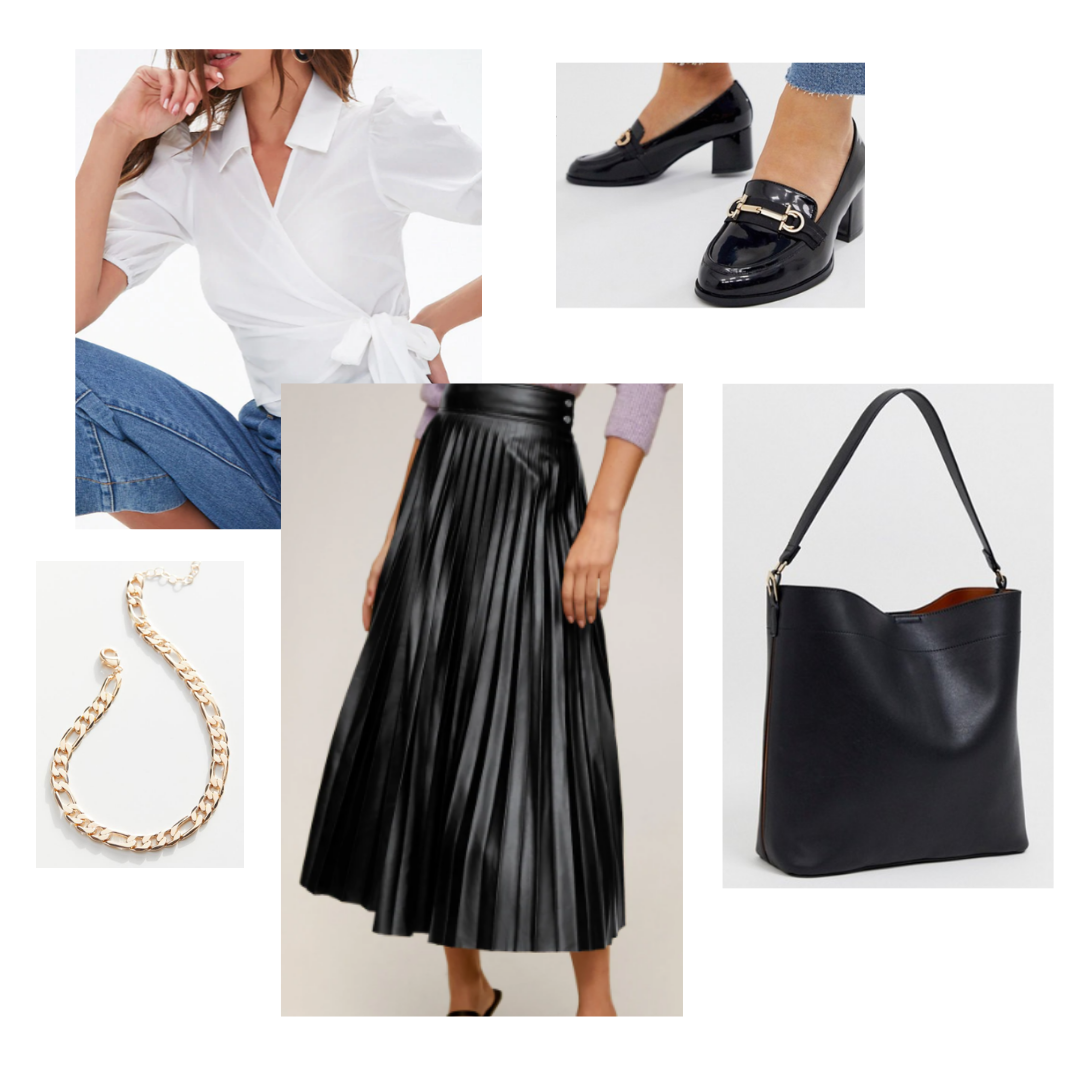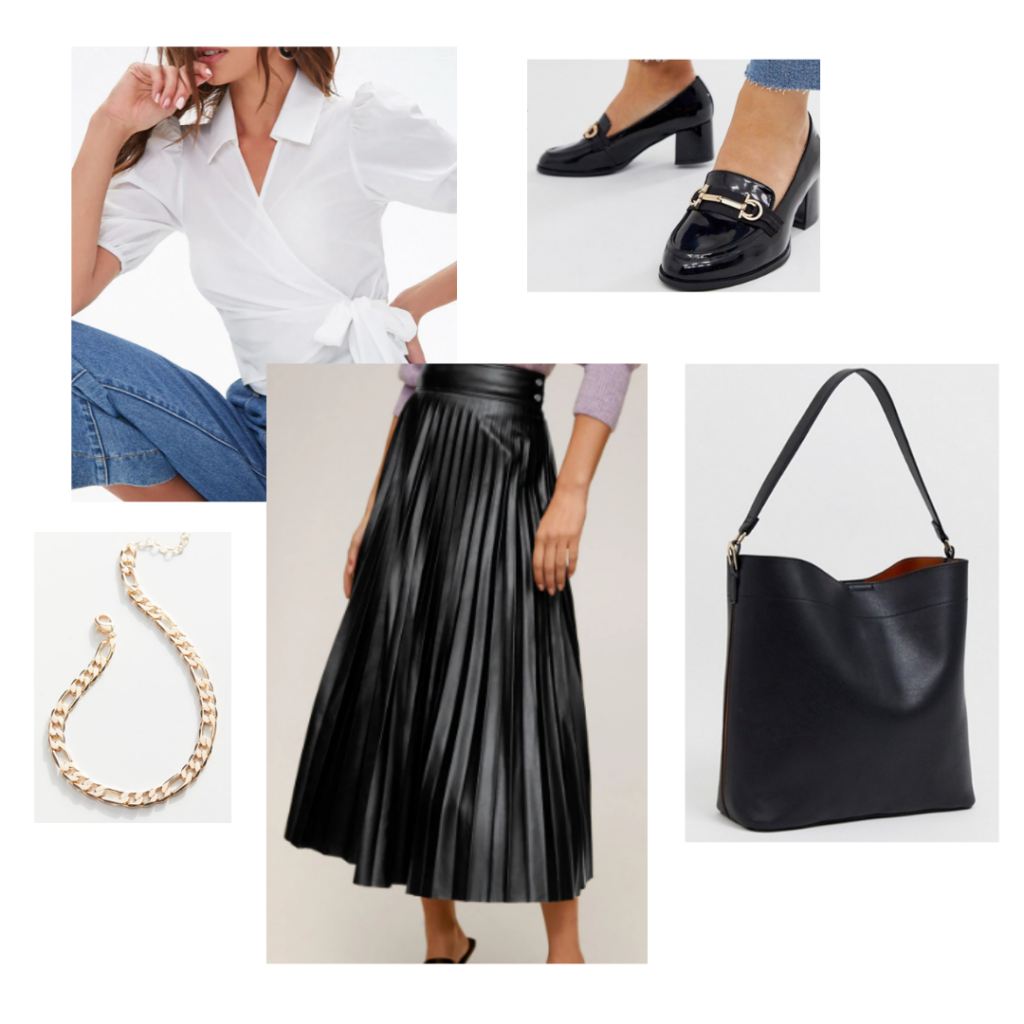 Products: Blouse, Skirt, Bag, Shoes, Necklace
For this set, I wanted an outfit that's easily put together but will still draw attention.
This outfit is catered a little more for my job at school but it works for any meetings, internships, or interviews I have to attend.
This white blouse is a casual yet classy piece that allows me to feel comfortable throughout the day. Along with that, I included a pair of black loafers, a chain link statement necklace from the first outfit set, and my go-to black tote.
The pleated leather skirt ties into the entire outfit and makes my whole wardrobe feel much more elegant.
In the case of a more fancy occasion, you can swap the blouse for something with more of a statement (patterns or florals work great). You could also throw on a pair of strappy black heels, but it's your choice!
Outfit Idea #3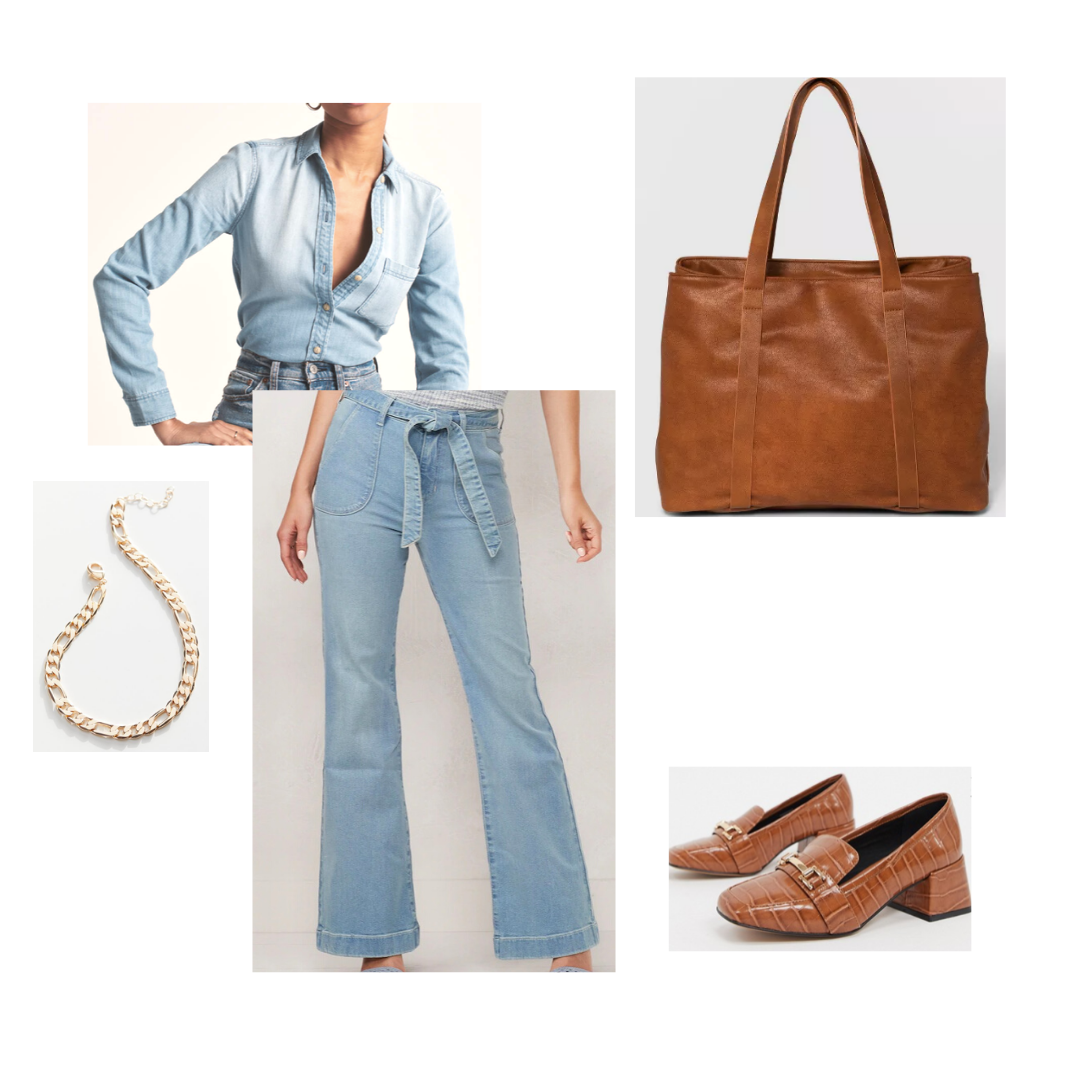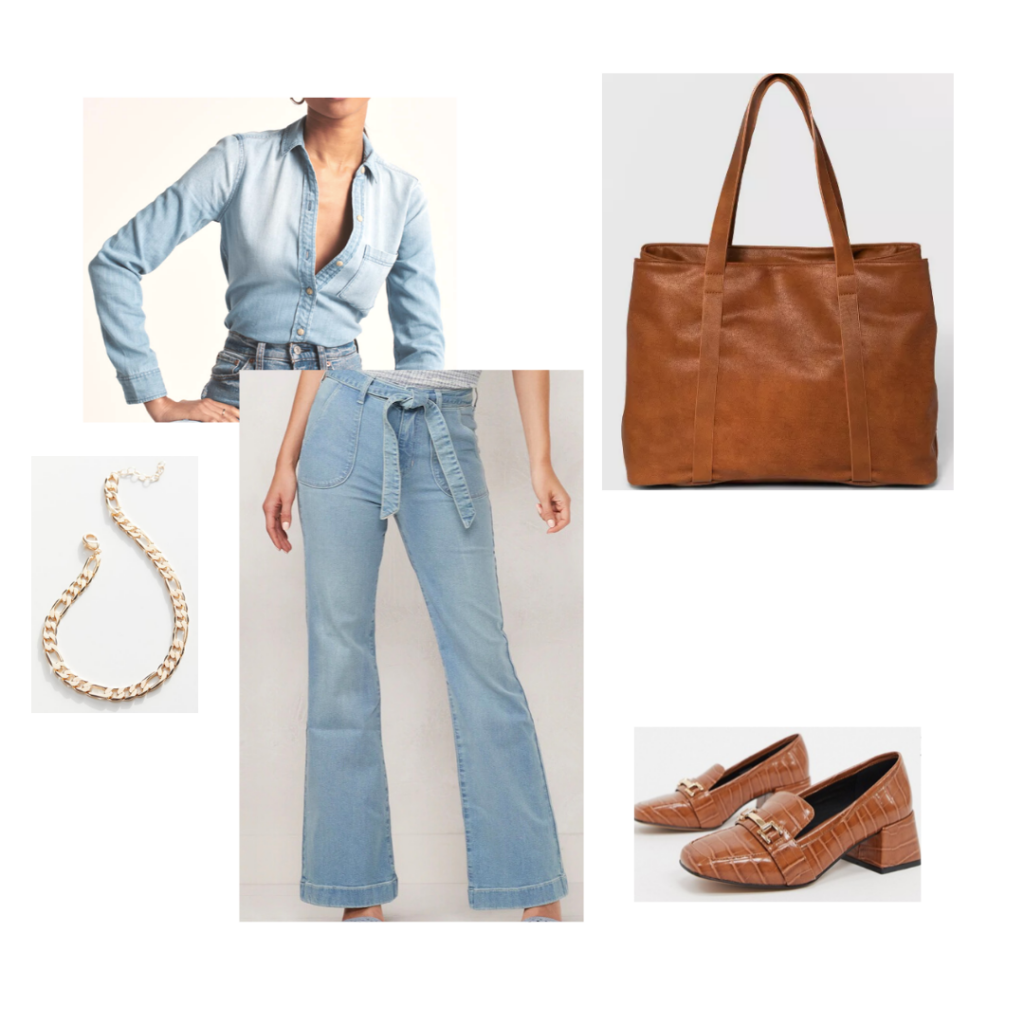 Products: Top, Jeans, Shoes, Necklace, Bag
Sport this look to work or class looking as stylish as ever — denim on denim is surprisingly chic! This look incorporates a bonus piece, a chambray shirt, which is a classic that I recommend scooping up.
Again, I have paired this look with my same essential accessories. I've found that the brown tones really complement the light wash on the jeans.
Outfit Idea #4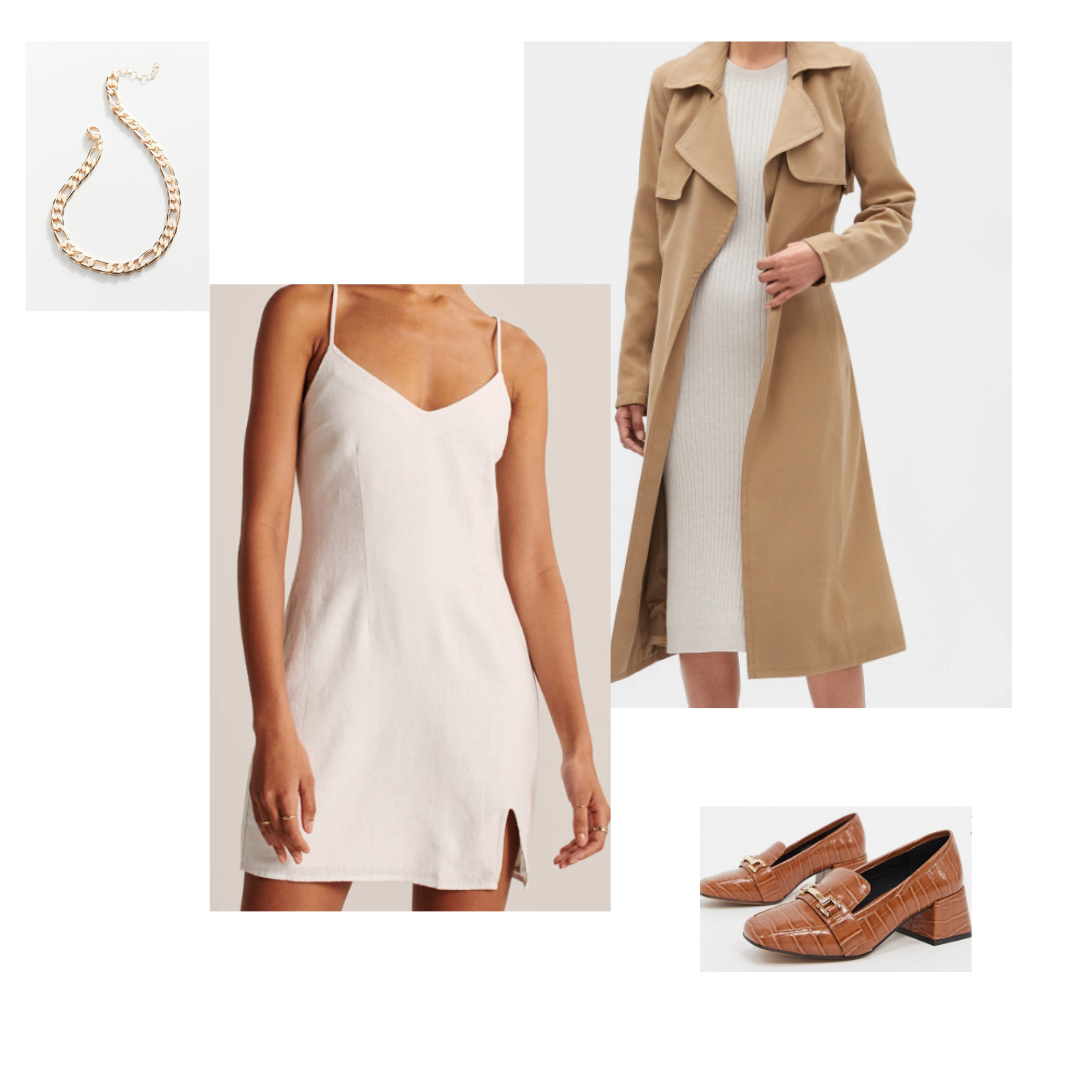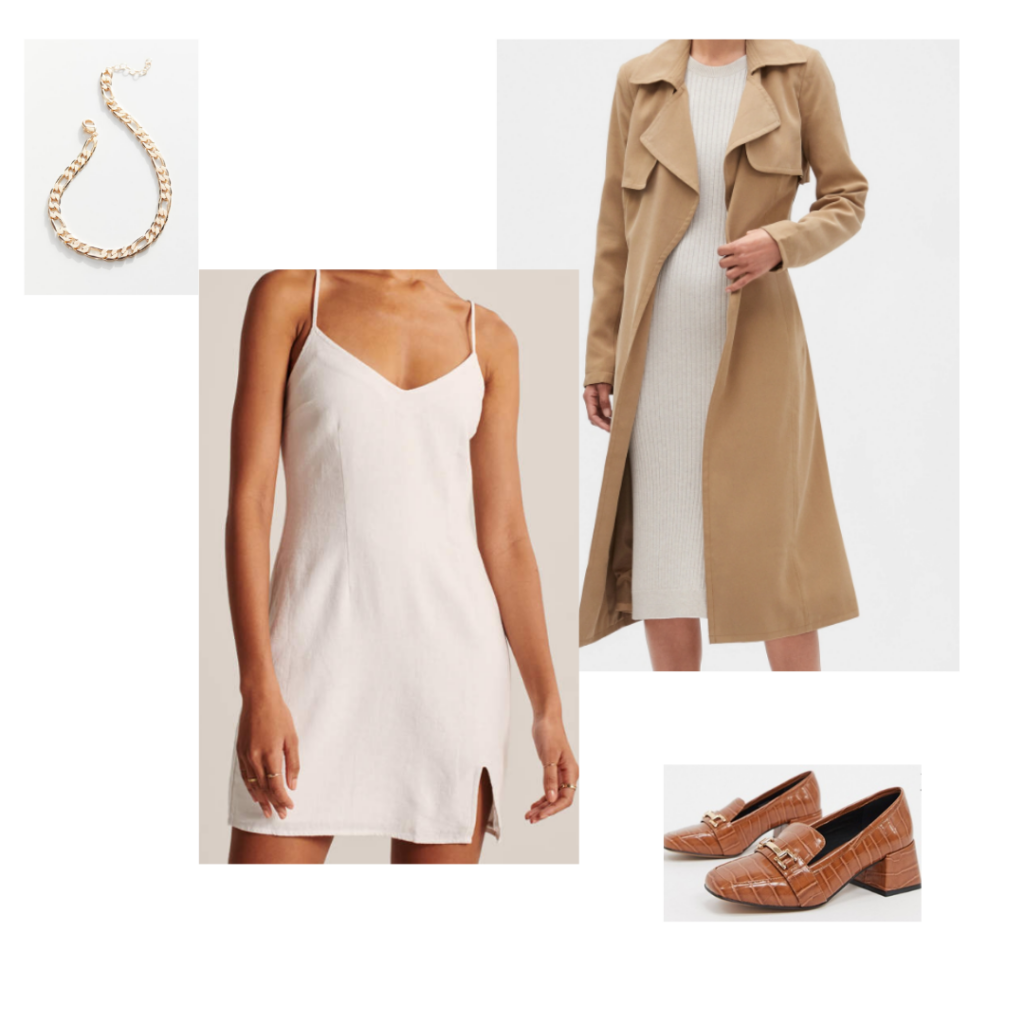 Products: Dress, Coat, Shoes, Necklace
I have found an outfit such as this one can be easily dressed up or down. Add another layer of necklaces or swap the loafers for a pair of strappy heels and you can amp this outfit up in minutes!
I find this outfit to be the best choice for days where I have back-to-back meetings but at the same time still want to feel comfortable.
Again, I went with my go-to accessories and the alternative trench from our jackets section. This look feels fresh and could be worn into the fall season.
What do you think of my chic capsule wardrobe?
What was your favorite outfit set from the four? Which one could you see yourself wearing? Let me know what you thought about these chic capsule wardrobe ideas!