This post may contain affiliate links, which means we may receive a commission if you purchase through our links. Please
read our full disclosure here
.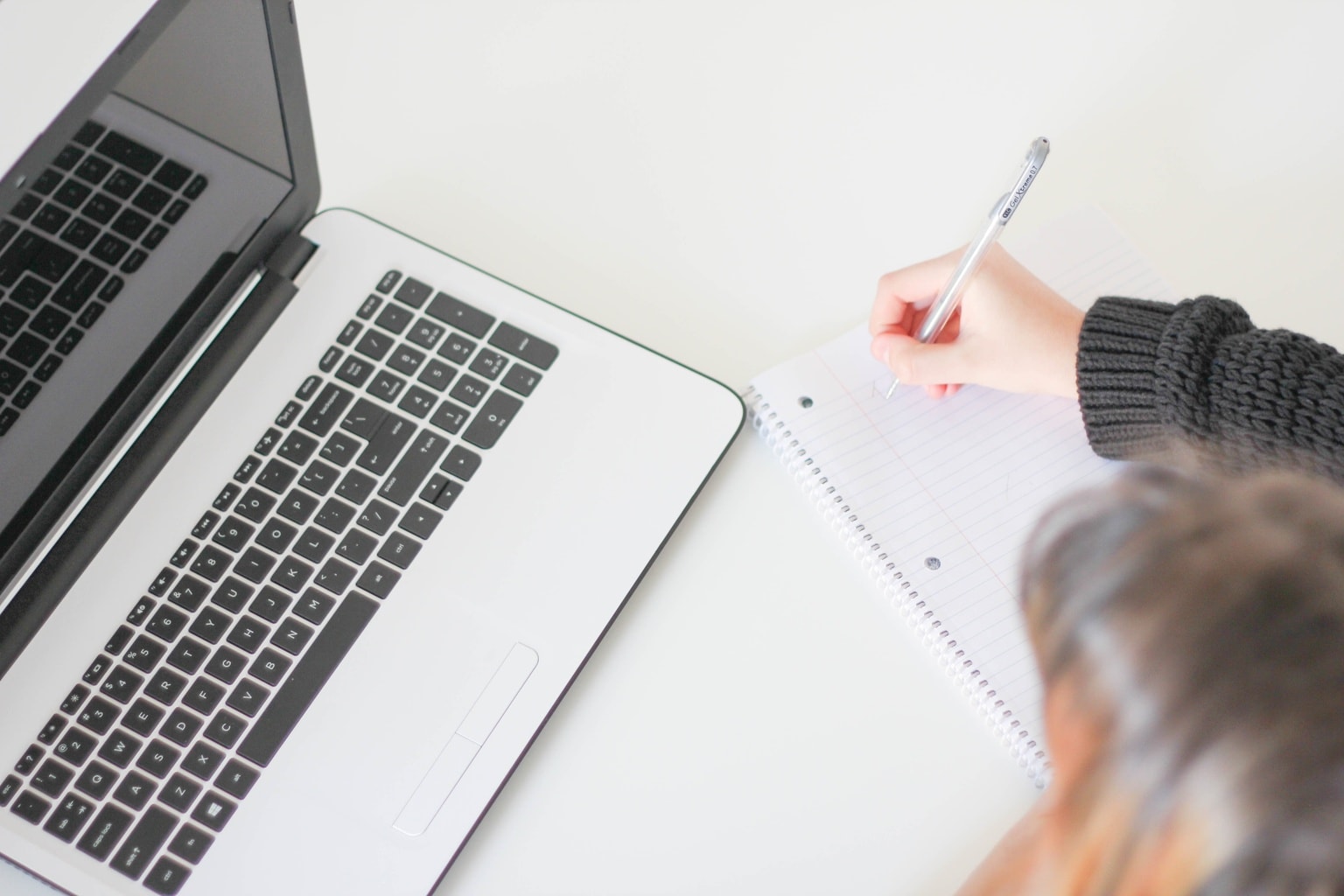 When I think summer, I think beaches, BBQs, and bikinis… anything but work. As much as I want to just wear denim shorts and lay by the pool every day, like most college students, I'm spending this summer working. This begs the question: how can you welcome the summer season while still looking work (or internship)-appropriate?
Below, I've put together three outfits that bring in summer through colors and textures, but still would work for work (mildly terrible pun intended).
Of course, every workplace is different, and what is appropriate for one office may not be for another, but hopefully these looks give you somewhere to start!
(For more on this subject, be sure to check out our guides to dressing professionally in the summer and business dress code basics. Also, if you want everyday outfit ideas, see our summer outfit formulas post.)
Outfit 1: Linked In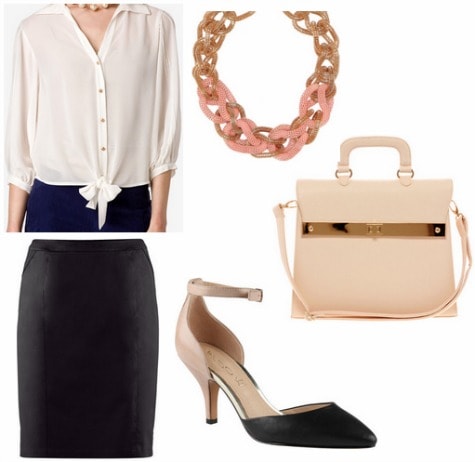 Bag, Skirt, Blouse, Necklace, Heels
The most conservative of the three outfits, this look is classic, but brings in a lovely peachy-pink pastel hue, which is great for summer.
Start with a basic black pencil skirt and add a lightweight white blouse. Top it with an awesome oversize rose gold statement necklace, then finish with a sleek bag and trendy ankle strap heels. This ensemble is a polished and feminine choice for the work day!
Outfit 2: Peachy Keen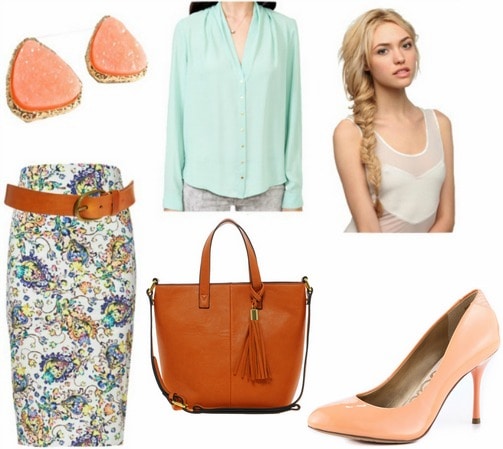 Earrings, Skirt, Belt, Blouse, Purse, Heels, Hair Photo via Urban Outfitters
This colorful look would work well in a more creative, relaxed workplace.
Start with a gorgeous, statement-making printed pencil skirt, which provides the color palette for the rest of the outfit. Pair the skirt with a sheer turquoise blouse (remember to add a cami if necessary!), then pick up on the skirt's colors with cool druzy earrings. Simple peach heels that won't compete with the pattern of the skirt, while a tan belt and bag add a much-needed dose of neutral.
Outfit 3: 9 to 5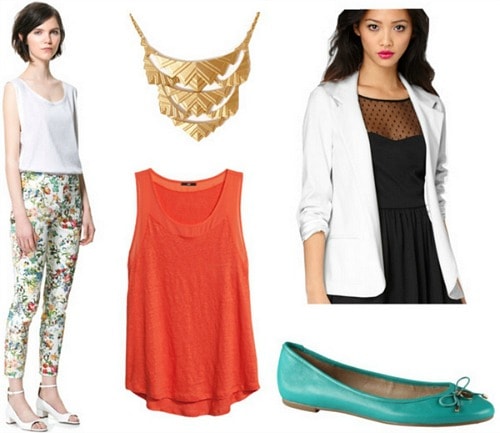 Trousers, Necklace, Tank, Blazer, Flats
The most casual of the outfits, this look will carry you from 9 to 5 without killing your feet by the end of the day!
These bright printed pants pair beautifully with a tucked-in vibrant orange blouse and fun turquoise flats that are not only cute, but practical. With a white boyfriend blazer over top and a bold art deco necklace, this look is cool and youthful – great for an internship or job in a creative workplace!
What do you think?
Would you wear any of these looks to work? What's your go-to summer work outfit? What are you working as this summer? Leave me your thoughts, questions, ideas and suggestions in the comments below!