For thousands of college students, Spring Break is around the corner. Whether you're planning an epic spring break vacation, or you decided to take advantage of the free time to chill and rest, we got plenty of advice to look and feel your best this spring break season.
Here are some spring break 2019 outfit ideas for whatever you're planning to do over break.
1. California Dreamin'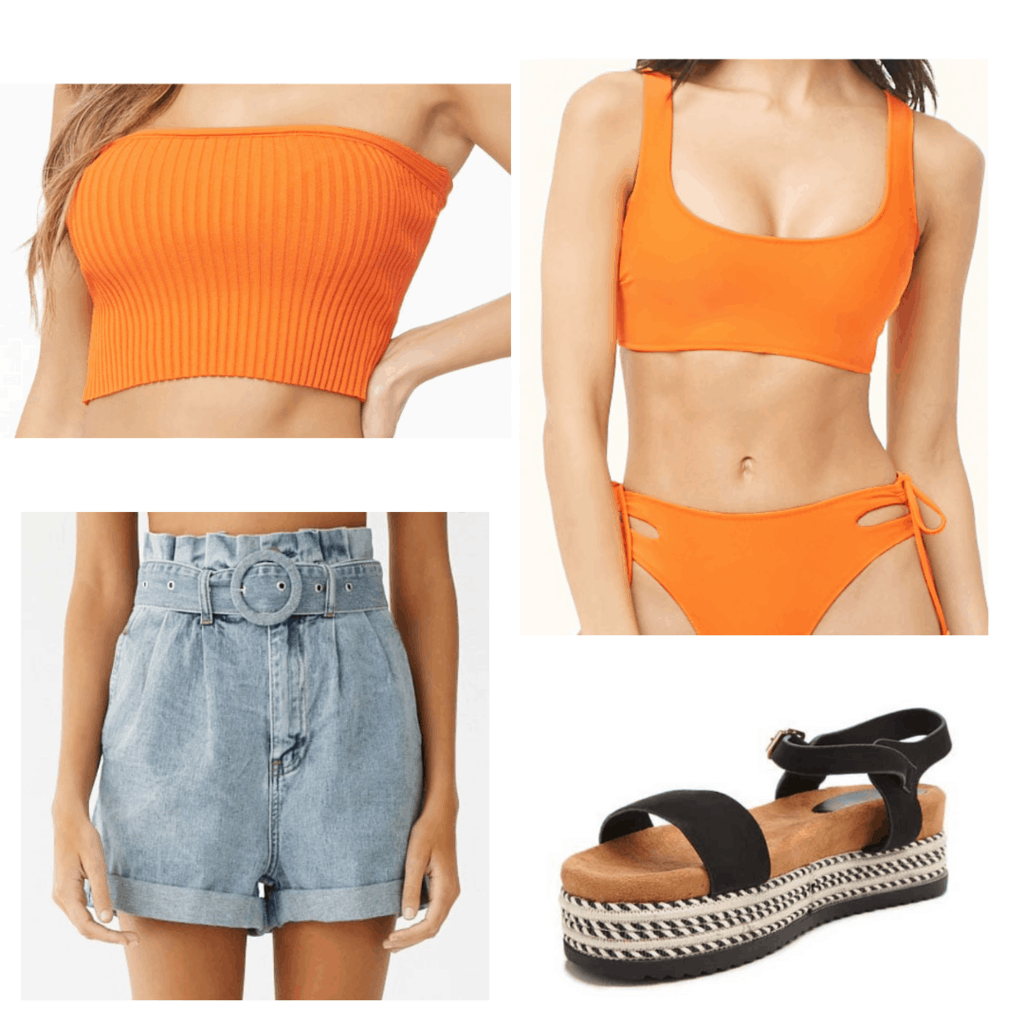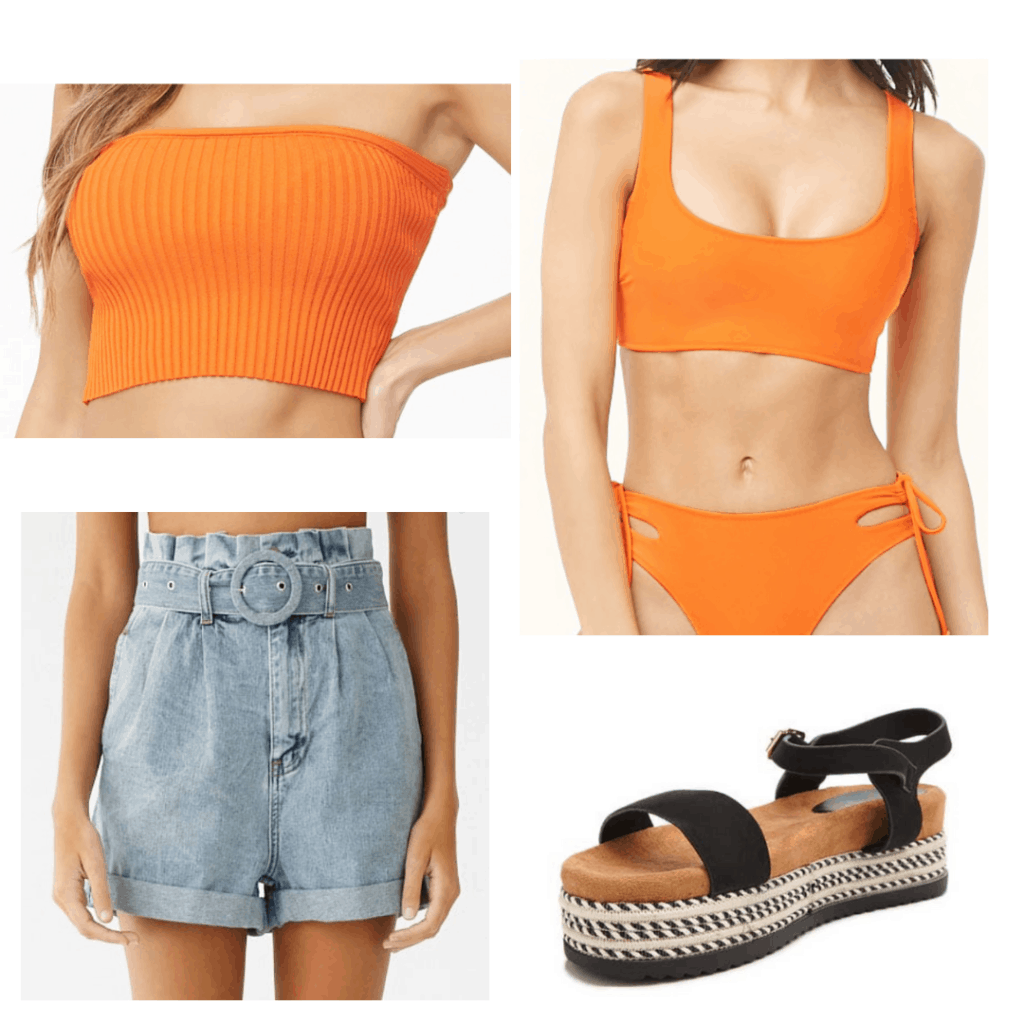 Products: Top – Forever 21, Shoes – Forever 21, Shorts – Forever 21, Bikini – Forever 21
If you have an exciting spring break vacation planned with your friends, you most likely have given a lot of thought to what you should pack for your trip.
When picking out this outfit, I thought about clothes that would be both cute and practical to wear for a sunny vacation on the beach. I paired this orange tube top with these high-rise paper bag waisted denim shorts and platforms sandals, because they're super easy to wear for any holiday occasion, such as drinks, dinner at a restaurant, or just unwinding at the beach. The final touch is the orange bikini, which is super practical, because the top can also be worn as a crop top with the shorts on their own.

2. Study Sesh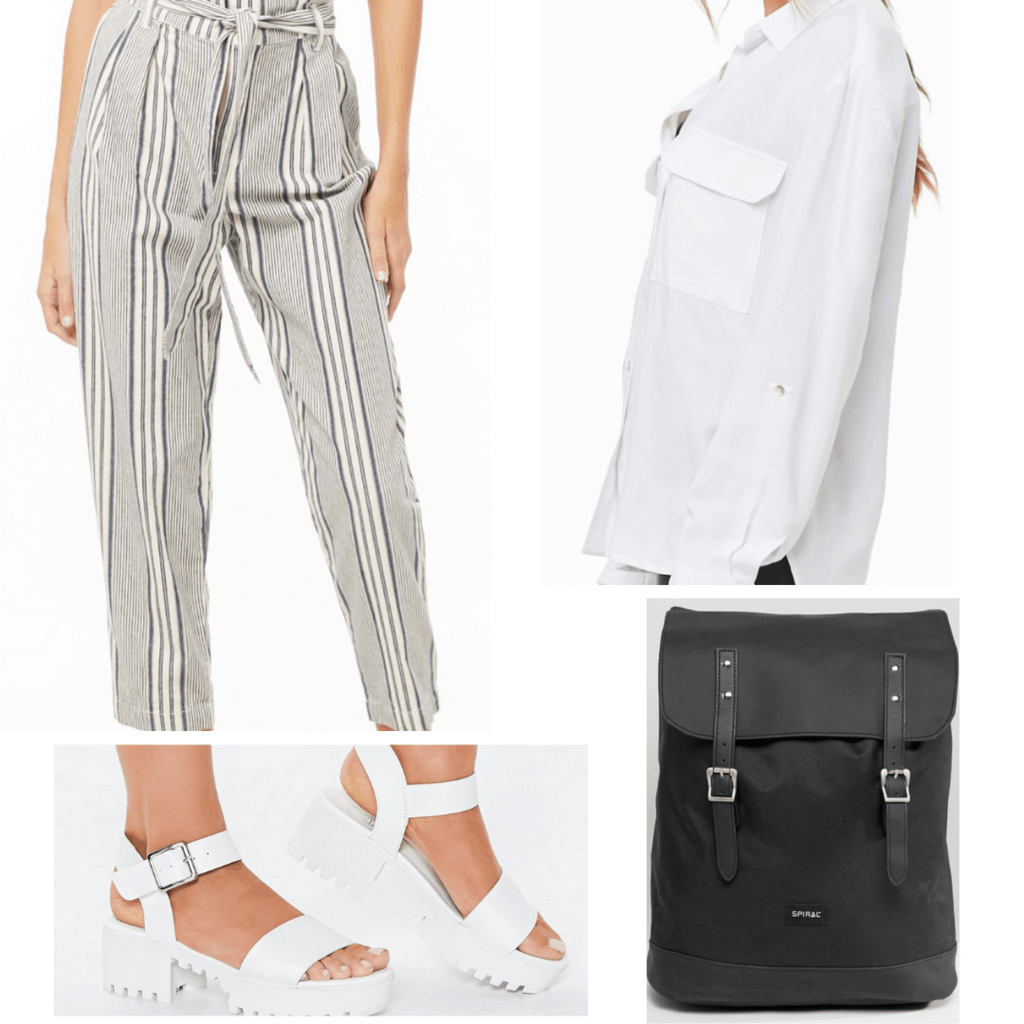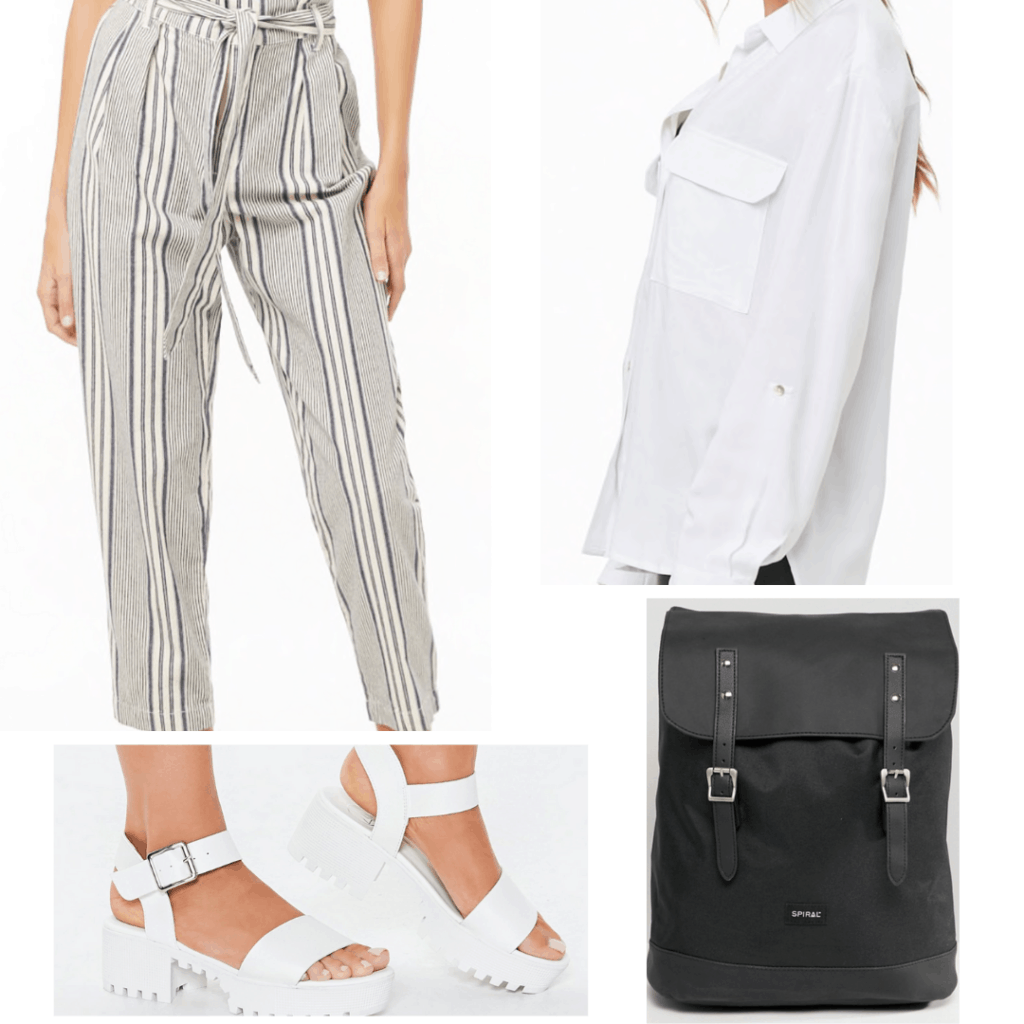 Products: Pants – Forever 21, Blouse – Forever 21, Shoes – Missguided, Backpack – ASOS
It's the sad truth: Some of us will be spending what is supposed to be the most fun weeks in the academic calendar, writing essays and getting as much studying done as we can. I am one of those unlucky people, and my spring break will be split between my part time job and writing the tons of essays I have due before the end of the semester.
If you're in the same boat, it doesn't mean you have to forego style, though.
While you do need to feel comfortable in order to study hard, it doesn't mean your only option outfit-wise is the sempiternal sweat pants and hoodie combo.
I was inspired by preppy movies and TV shows such as The Law of Attraction and Gossip Girl, so I created a classy, preppy and comfy outfit. I paired a classic white shirt with striped paper-bag pants and chunky white sandals. I added a stylish black backpack, which is big enough to carry all your stuff if you're going to be spending your days at the library, or studying in a coffee shop.

3. Self Care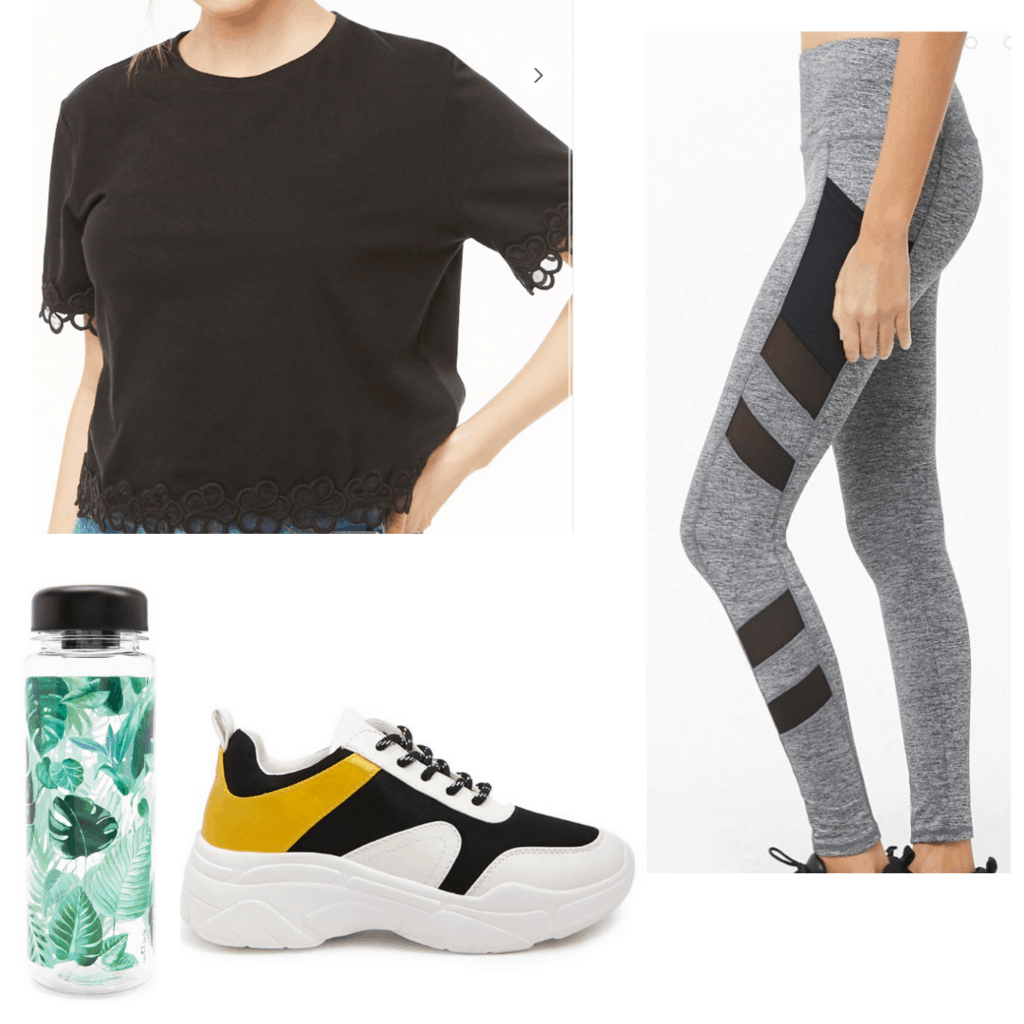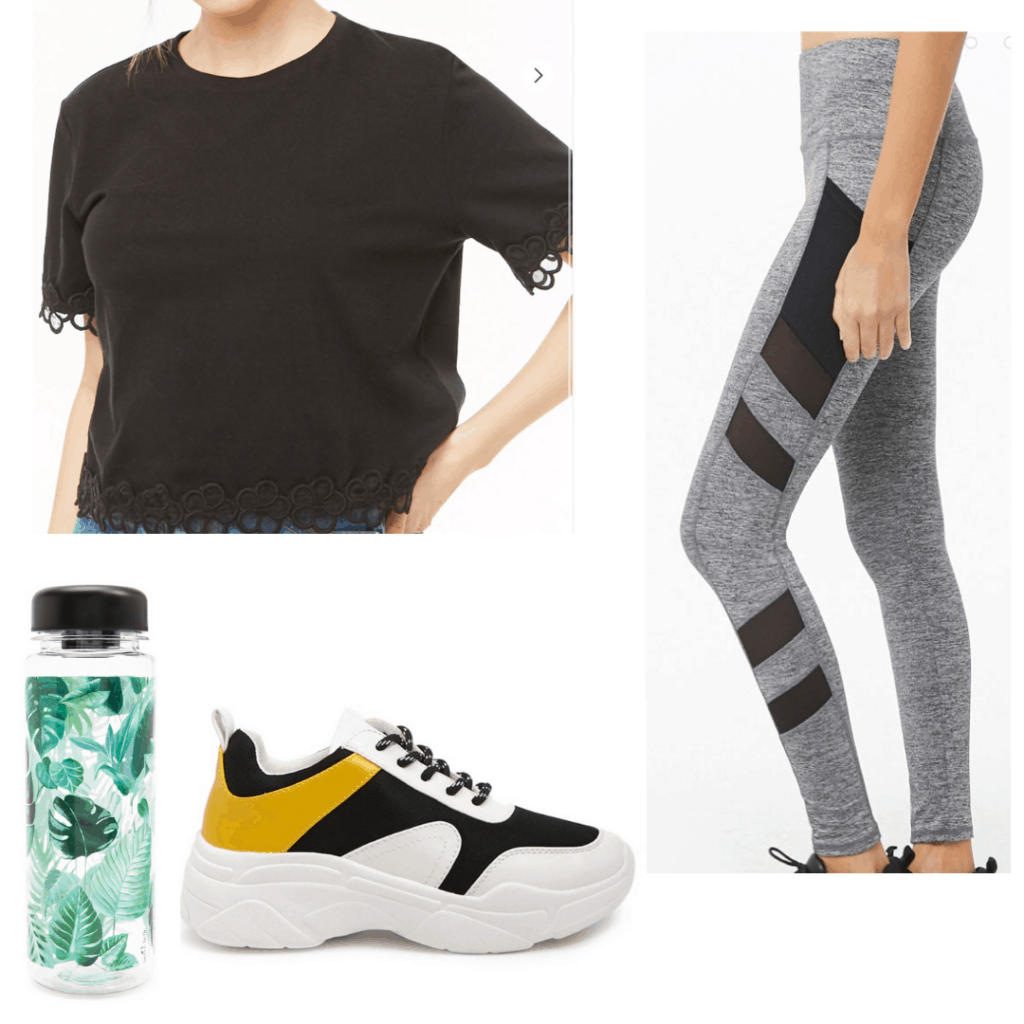 Products: T- Shirt – Forever 21, Leggings – Forever 21, Water Bottle – Forever 21, Sneakers – Forever 21
The stereotype about college students goes like this: Students often are very stressed, and have a sugary diet, which is a necessary evil when pulling all nighters. We also never exercise or take care of ourselves.
We've all been there, trying to juggle between classes, a part time job, going to the gym, extracurricular activities, and a busy social calendar. Energy drinks and sugary snacks might do the trick for a semester or two (the stereotype does have basis in reality), but it's not a sustainable lifestyle. We all need to make time for a bit of self care.
Spring break is the perfect occasion to amp up your self care routine, whether it's by attending outdoor exercising or meditation classes, getting more sleep, or cleaning up your diet. With that in mind, I created a cool, low-key outfit that's comfy, yet combines many of this season's trends.

What are you going to wear for spring break?
What are your plans for Spring Break? And what are you going to wear? We'd love to hear about it in the comments section!