This post may contain affiliate links, which means we may receive a commission if you purchase through our links. Please
read our full disclosure here
.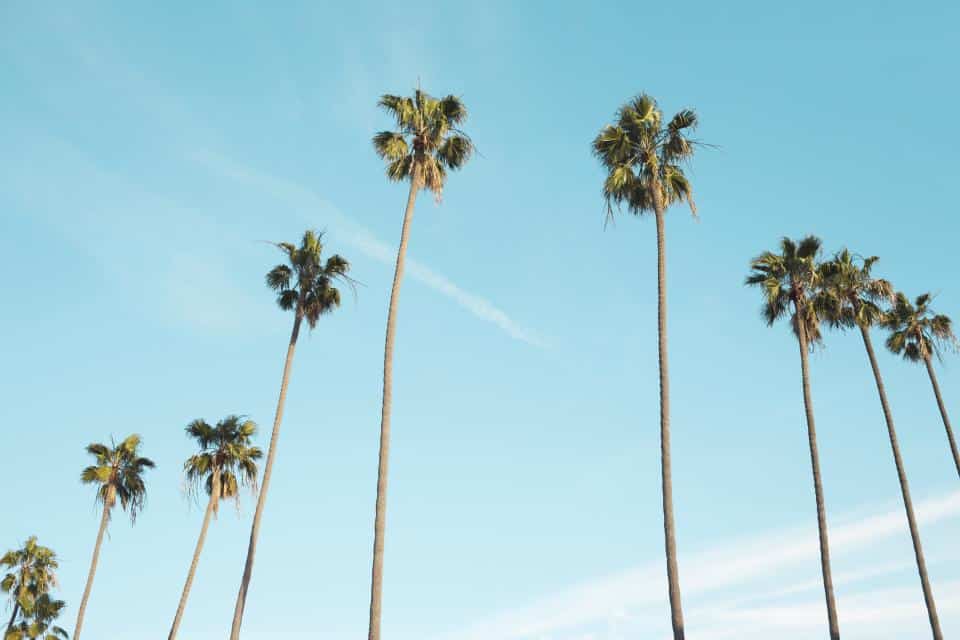 For many of you, spring break is around the corner. You're excited about taking a break from school and just being able to relax. You're counting down the days until your last day of class so you can put aside your books and laptop and forget the world.

One of the most popular ways to spend spring break is by going on a tropical spring break vacation. It's a great way to unwind, let loose, and not worry about anything but having fun. (See our tips for planning the perfect spring break here!)

Whether you're traveling across the world, the country, or just a few states over to a warm destination, finding the right outfits to wear can be fun but also a bit stressful.

What exactly do you wear a on tropical spring vacation? Here are some cute outfit ideas to get you started.

Outfit #1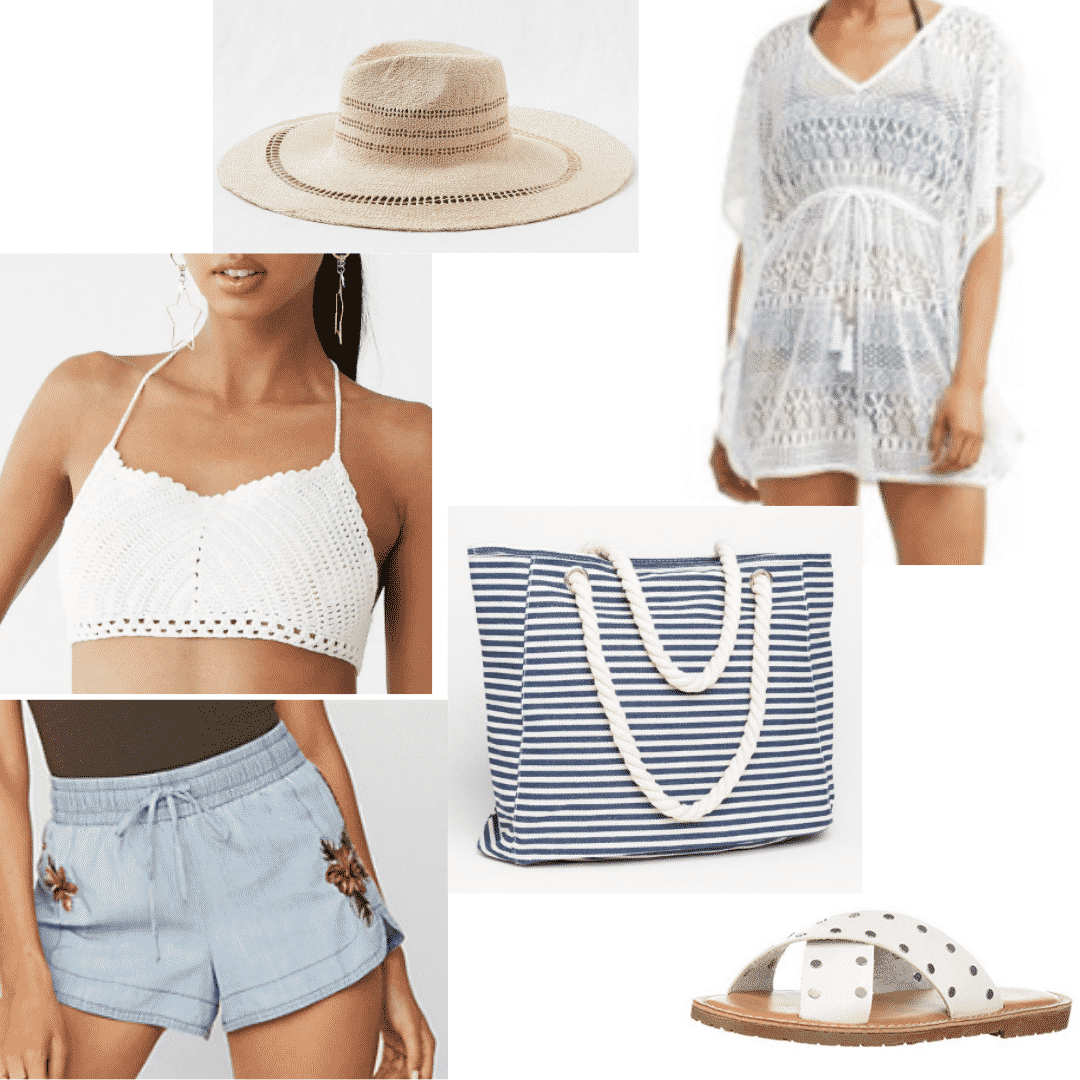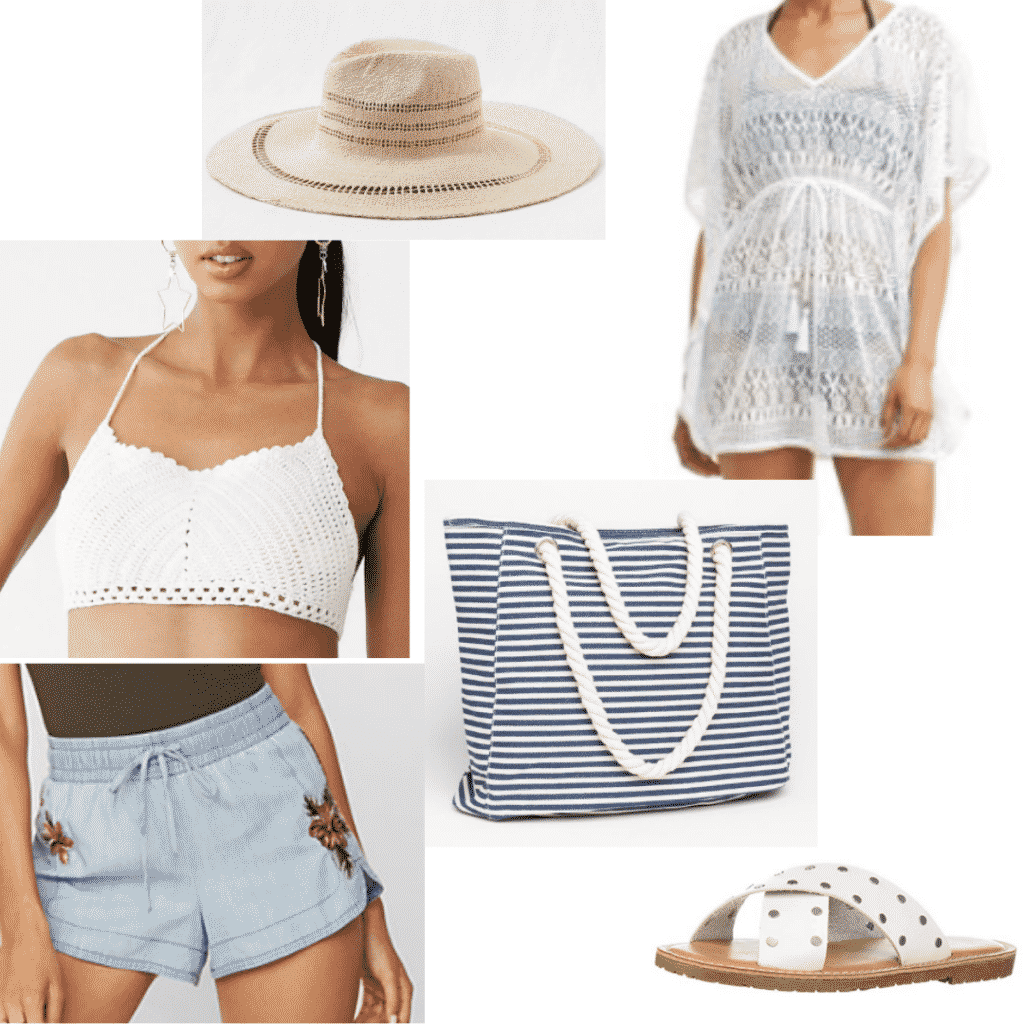 Products: Beach Cover Up – Walmart, Floral Shorts – Express, Crochet Bralette – Forever 21, Floppy Hat – Aerie, Sandals – Amazon, Purse – Beach Tote Bag.

This outfit starts with a cute pair of high waisted floral shorts that are great to toss on over a bikini but also appropriate for when you go to restaurants and stores.

On top, rock a crochet bralette for a springtime feel. This one is so pretty and will look great with a (faux) tan.
If you want more coverage on top, this beach cover-up is a perfect choice that goes well with shorts and a bralette. Just toss it over your outfit and you're good to go to lunch at any restaurant.
Don't forget a good floppy hat! Whether you're walking around on the beach or walking from store to store, a floppy hat is essential.

Finally, you need a good pair of sandals. These ones are quick and easy to put on and take off, plus they're super stylish and will go with everything!

Outfit #2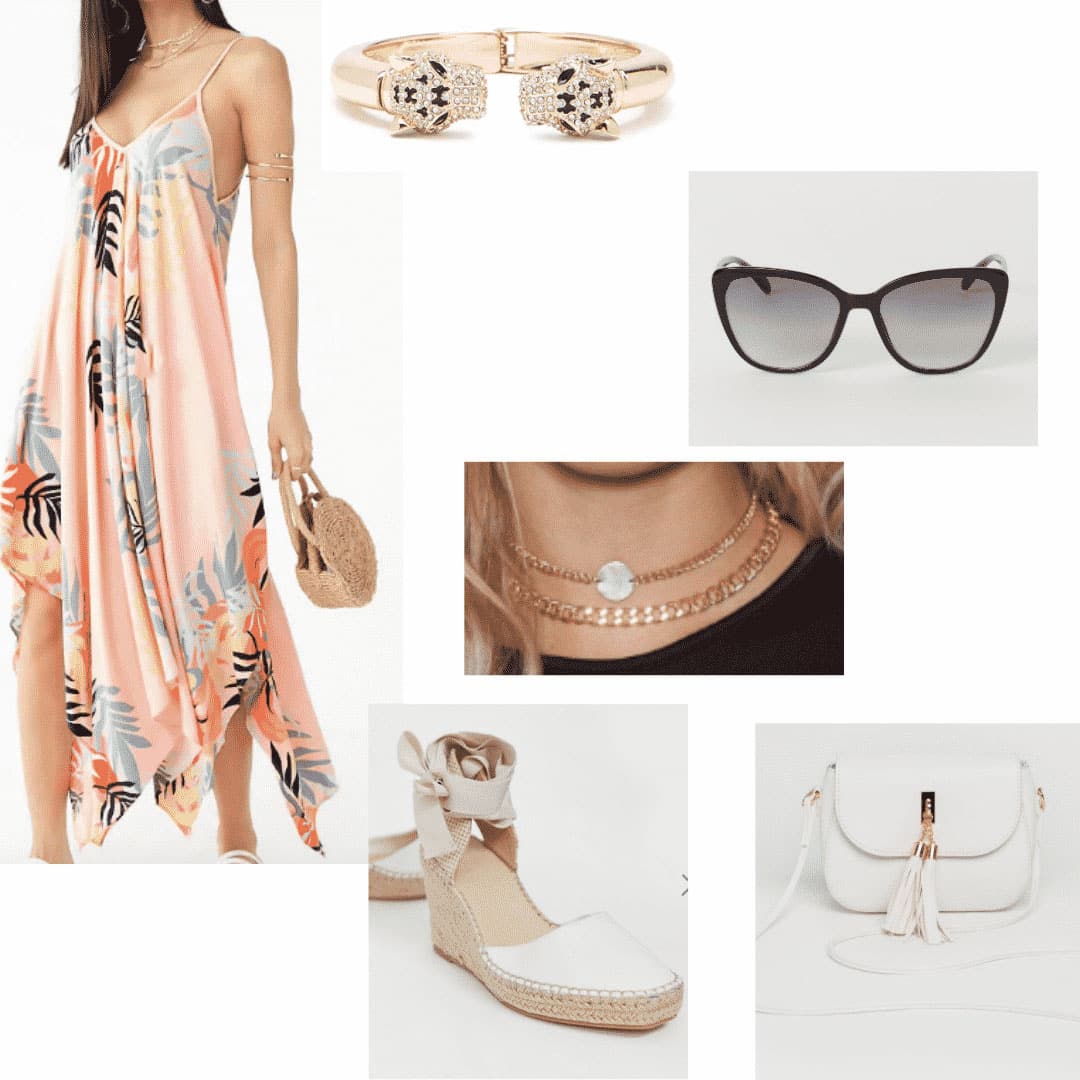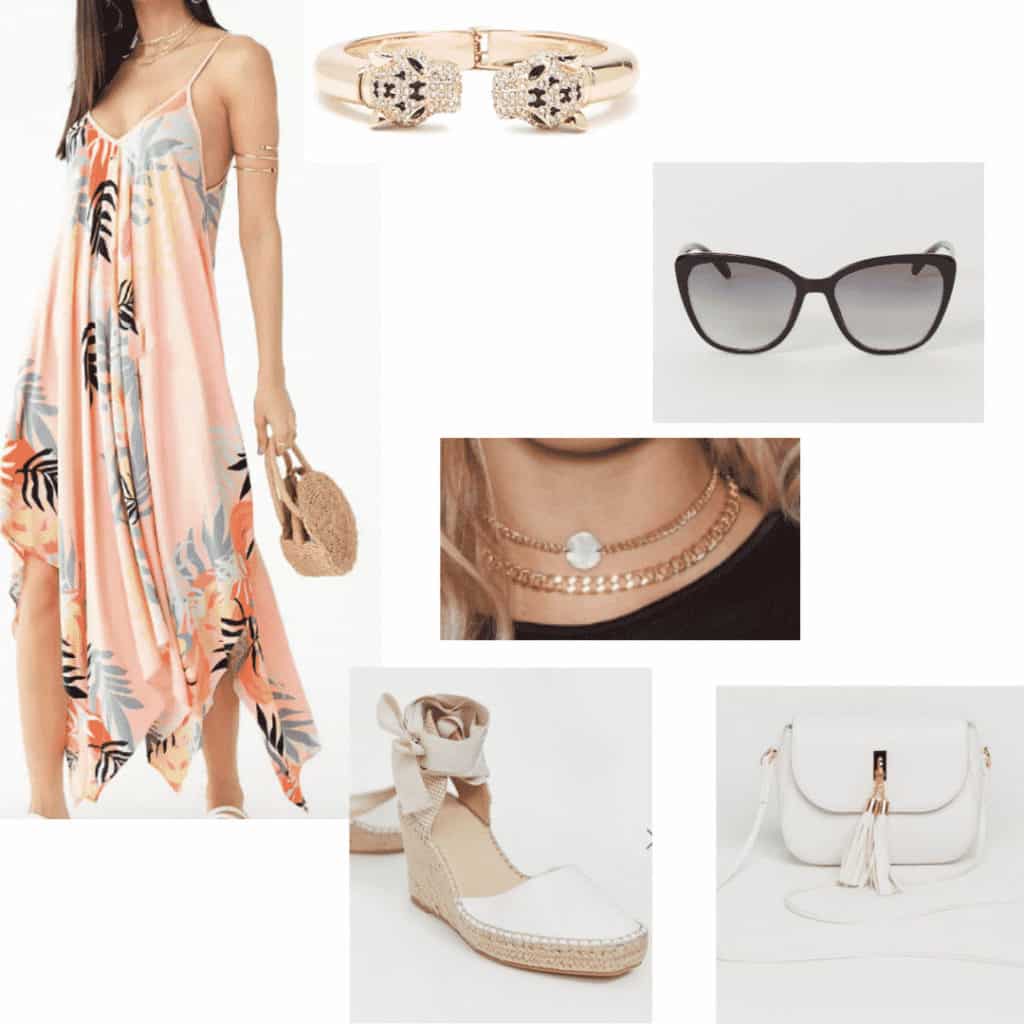 Products: Sundress – Forever 21, Sunglasses – H&M, Arm Cuff, – Forever 21 Necklace – NastyGal, Wedges – ASOS, Crossbody – Ardene.

Sundresses make for the best spring break outfits around — just throw one on, add a couple of accessories, and you're set. This sundress is absolutely gorgeous from the colors to the designs. You will look ready and flawless for photos as well.

You don't want the sun to get in your eyes so oversized glasses are perfect for protecting your face, plus they have a glamorous vibe.

Ideally, you don't want to wear too many accessories in the hot weather because they may weigh you down and make you even hotter. However, an arm cuff and a simple necklace can complete this outfit.

If you don't plan on going in the water and you're just walking around or going to an event, wedges are a great choice. Typically, the thicker the heel, the easier it is to walk around. Plus, it makes the outfit look even cuter.

Finish the outfit off with a cute, lightweight crossbody bag. I love the fringe detailing on this one.

Outfit #3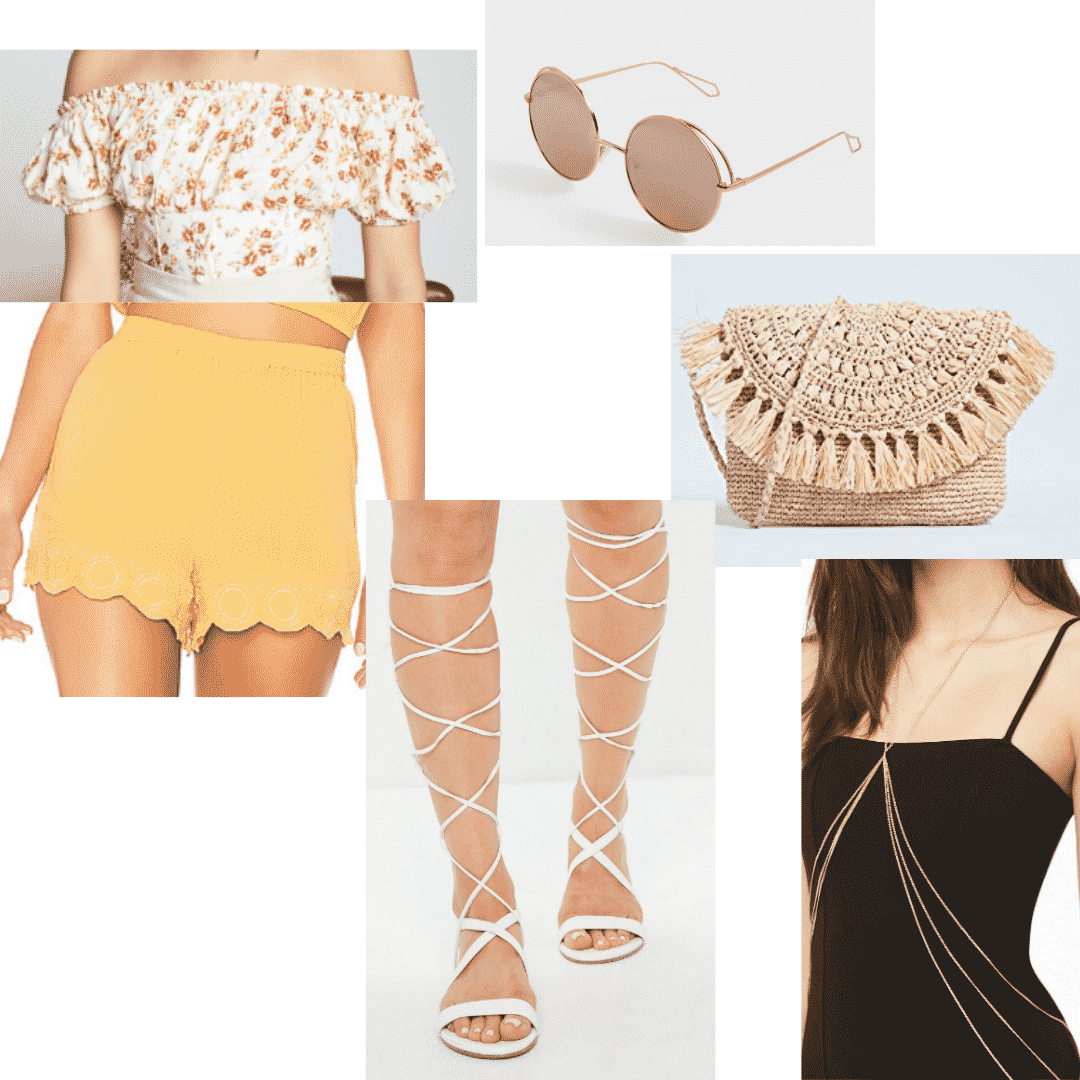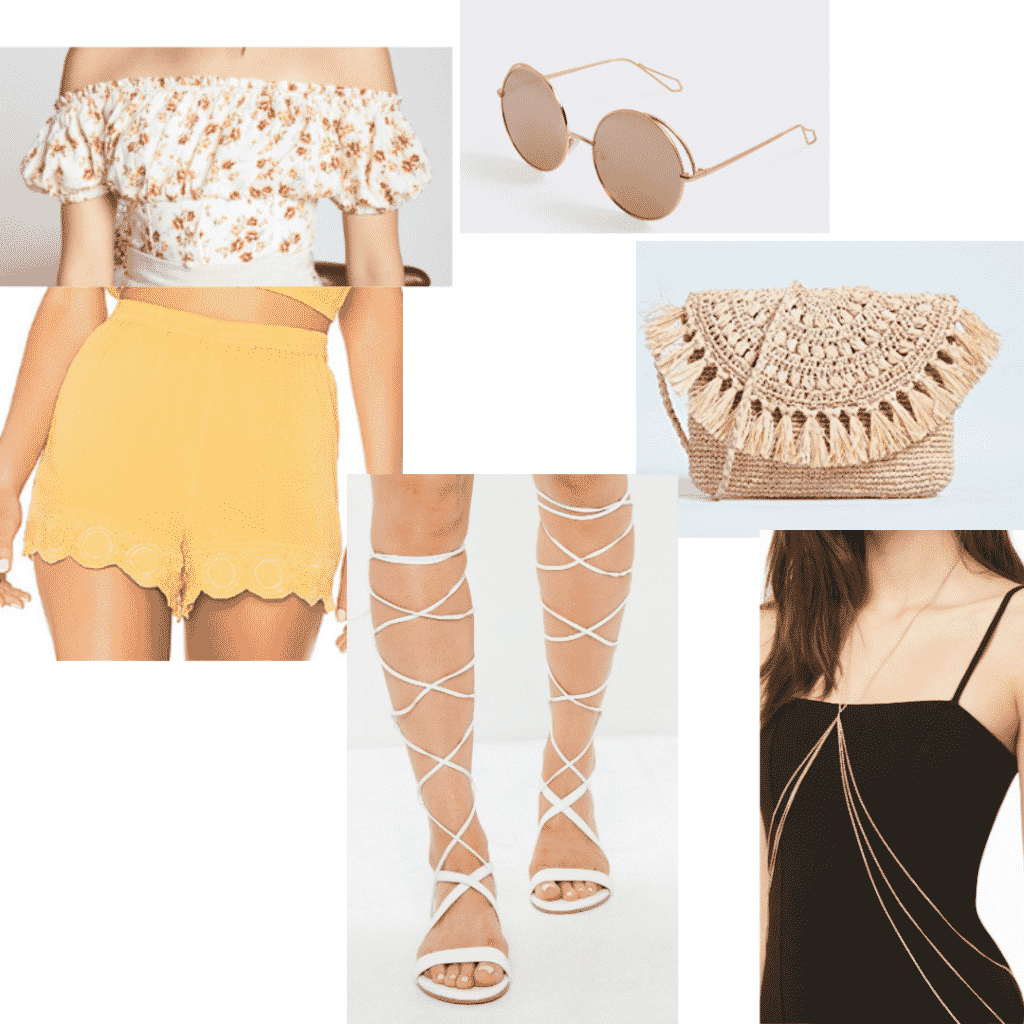 Products: Floral Bodysuit – Eggie, Elastic Shorts – Revolve, Straw Bag – Shopbop, Retro Sunglasses – Aldo, Body Chain – Forever 21, Lace Up Sandals – MissGuided.

When dressing for a tropical spring break vacation, it's important to look your best for the photos you're sure to take!

This off-the-shoulder floral bodysuit just screams spring vacation. It's cute and perfect to wear, especially with these elastic shorts. Bodysuits are great for when you know you won't be going in the water so you don't have to take off your entire outfit to switch to a bikini. These elastic shorts are lightweight and thin so you don't have to worry about the fabric being too heavy on your skin and being too warm for the weather.

Again, sunglasses are a must for any vacay outfit. These cute retro sunglasses are perfect. They'll protect you from the sun while also completing your outfit.

To make your outfit stand out a little more, a thigh or body chain is perfect. It's not too thick or accessorized. It's simple but enough to make your outfit look a little bit trendier.

If you don't plan on going in the water or you don't see yourself taking off your shoes, then opt for cool lace up sandals like these ones. They're such statement-makers.

Straw bags have been popular for a while now so what better way to complete an outfit than with a straw bag? You'll be able to look trendy and stylish no matter where you go!

Outfit #4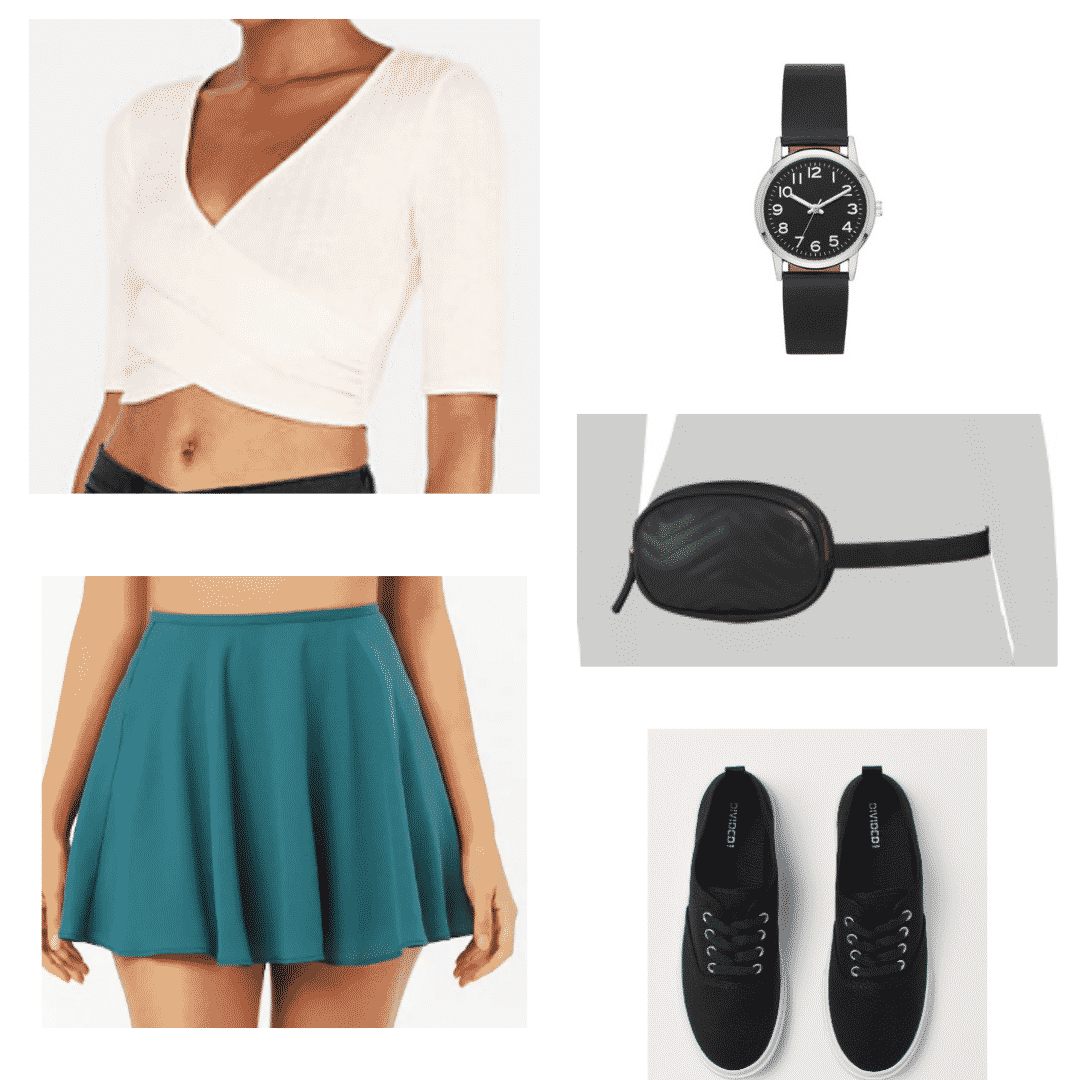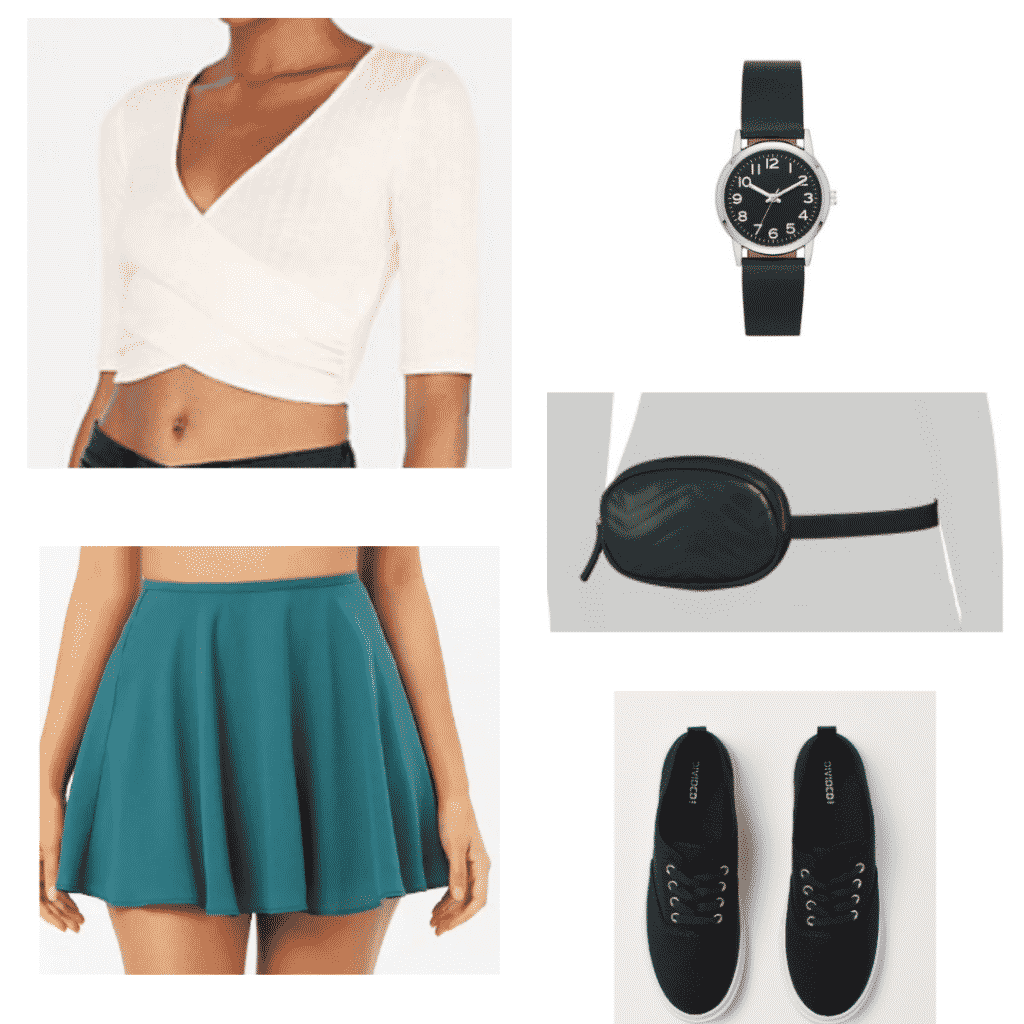 Products: Circle Skirt – Forever 21, Crop Top – Express, Tennis Shoes – H&M, Watch – JC Penney, Fanny Pack – TJ Maxx.

Circle skirts or "swing" skirts are super cute and great for spring break. This specific circle skirt is great for any location, whether you're going to a tropical island or just a warm-weather city.

For a super cute look, pair the skirt up with a crop top. This crop top isn't too revealing so if you're not comfortable showing too much skin, then it's perfect for you! The color and style goes so well with the skirt.

If you plan on walking a lot, tennis shoes are ideal to wear and they still go perfectly with this outfit! These black sneakers are great for walking around and sightseeing.

Sometimes, when you're on vacation, you can get lose track of time, which makes sense because you're on vacation to forget the world a bit! But just in case you have an itinerary or places to be at a certain time, pairing this outfit with a cute watch is a great choice.

In case you don't want to carry too much weight on your shoulders, fanny packs are crazy popular right now. I love this simple one. Plus, it's great for all your essentials and perfect for keeping your arms and shoulder free of weight!
What are your go-to spring break outfits?
Whichever outfit you decide to go for, we hope these outfits gave you inspiration on what to wear on your next tropical spring break vacation.

Let us know in the comments below what you plan on wearing!