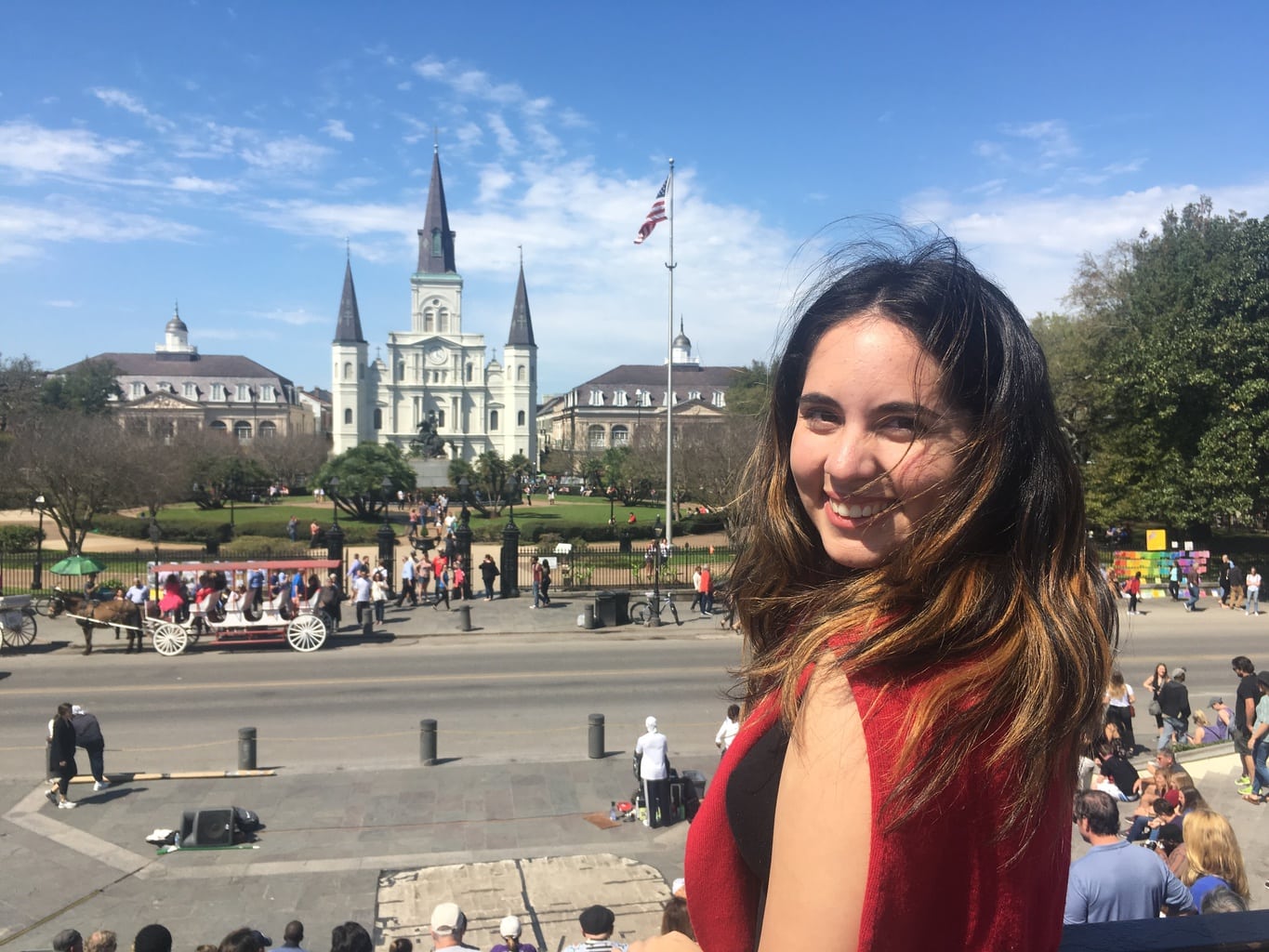 New Orleans — the U.S. city so popular and established that it has not one but six different nicknames — is a bucket list spot for jazz lovers and spring breakers alike. It hosts a spectacular array of music, entertainment, and culture, the likes of which are unparalleled throughout Louisiana.
Not immune to NOLA's charm, I traveled to this little slice of heaven with an intimate group of girl friends I happen to live with. Our early spring break adventure, taking place from Sunday morning to mid-day the next Wednesday, is narrated in full below.
Keep reading for a comprehensive account of what to do, eat, and watch in New Orleans, Louisiana!
Day 1 – Sunday
A beignet breakfast.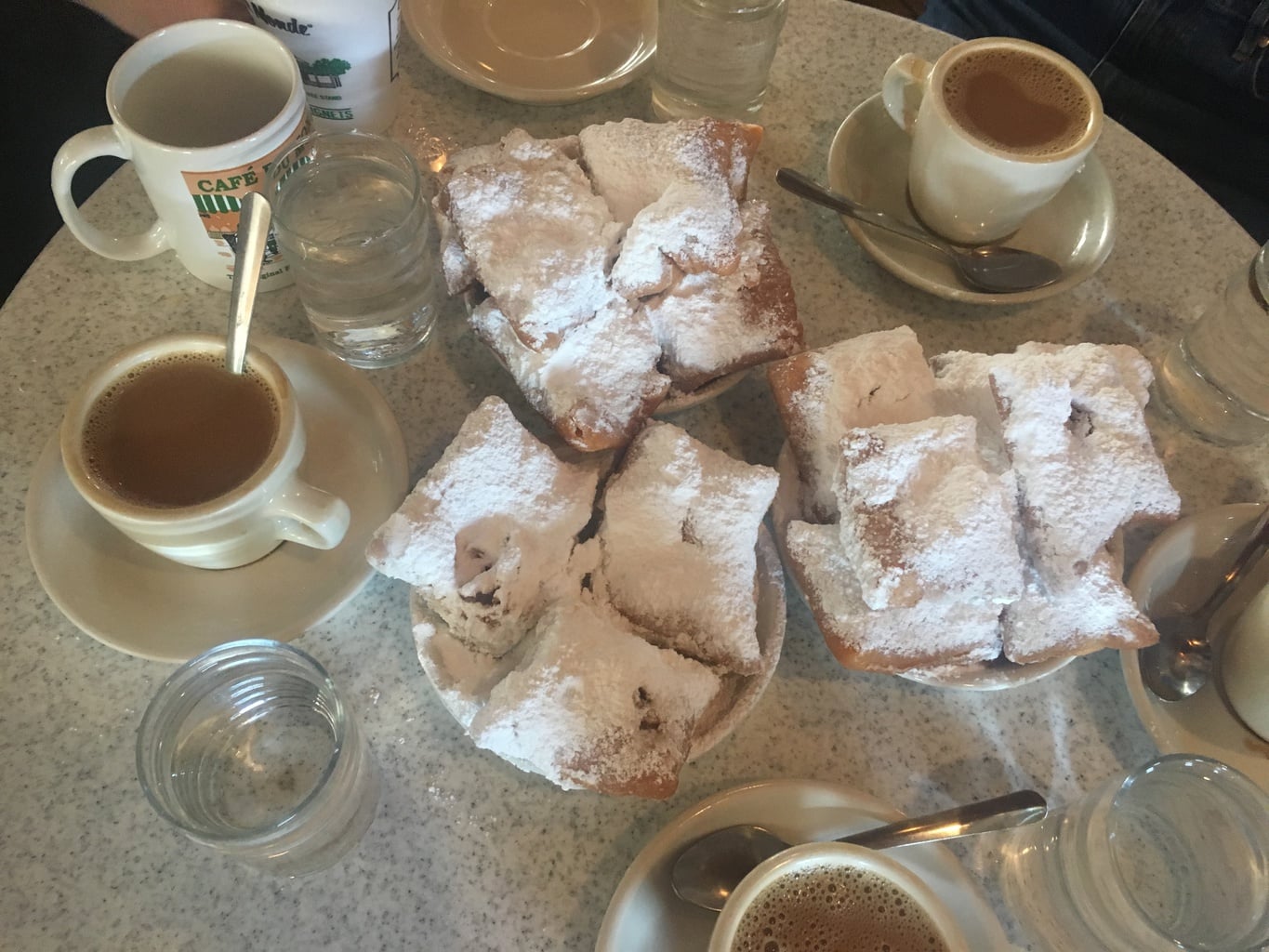 8:21 a.m. — My four friends and I arrive at the Louis Armstrong New Orleans International Airport. We take a quick group picture at the airport — not our best, but maybe the only one where none of us pictured are at least a little bit tipsy — and quickly Uber to Jackson Square, where we are greeted by caricaturists and varied street performers.
9:50 a.m. — We sprint past a group of marathon runners to reach the famous Café du Monde located in the French Market.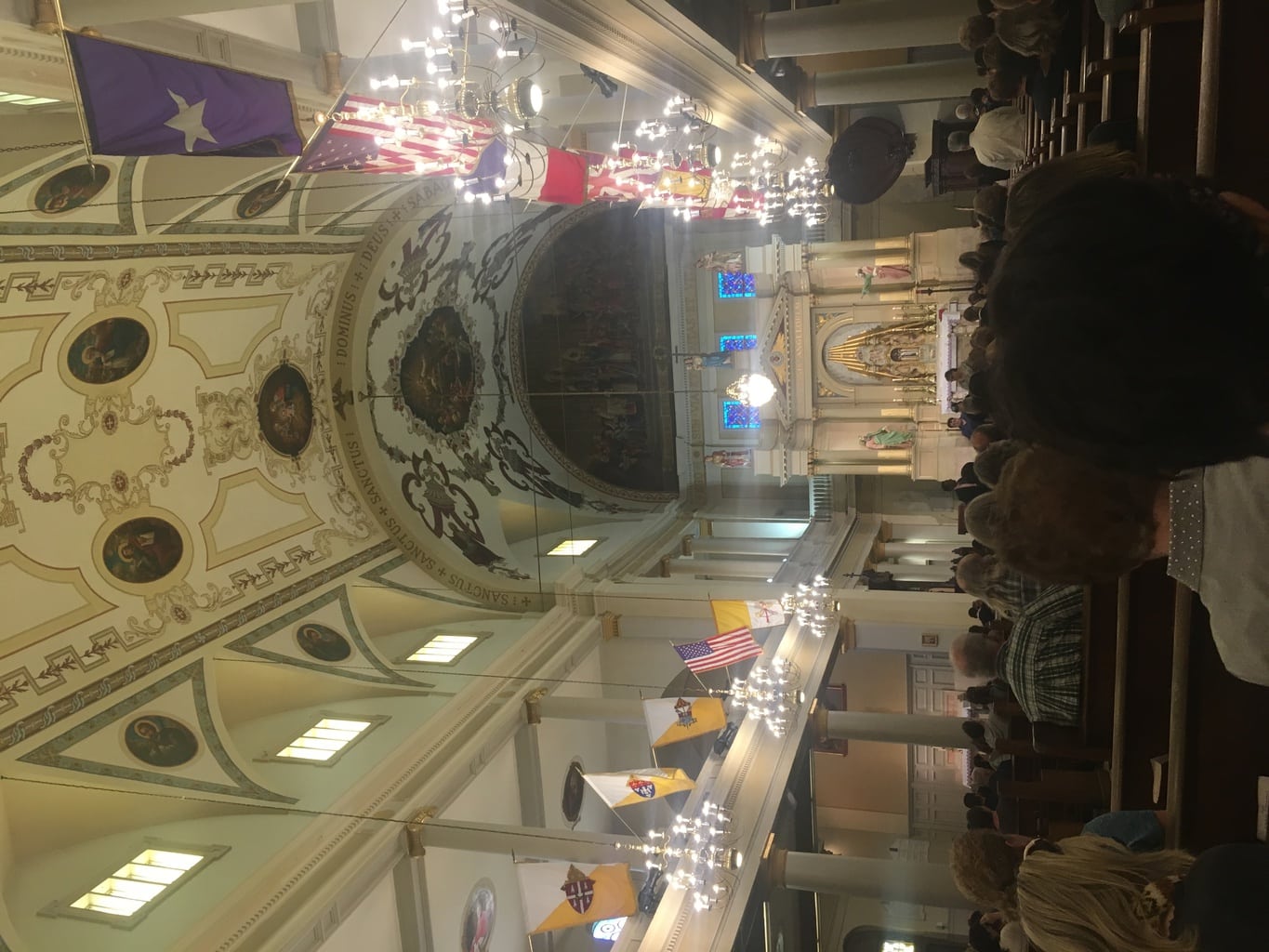 Most of us are running on zero to little sleep, so an order of chicory coffee and fritters is multiplied by five for our somewhat confused and coughing server. I thank my lucky stars that we arrived on a Sunday, which means that my self-imposed Lent ban on sweets is lifted and I can enjoy the beignets, a delicious French pastry loaded with confectioner's sugar, with a clear conscience.
10:50 a.m. — More sprinting to drop off our bags at the hotel and get to the St. Louis Cathedral in time for the 11 a.m. mass!
I'm the only Catholic in my circle of close friends, but they all join me because A) the girl's group that travels together stays together and B) the St. Louis Cathedral is the oldest cathedral in the U.S. and looks absolutely gorgeous. I take a mental note to research the cost of a wedding here.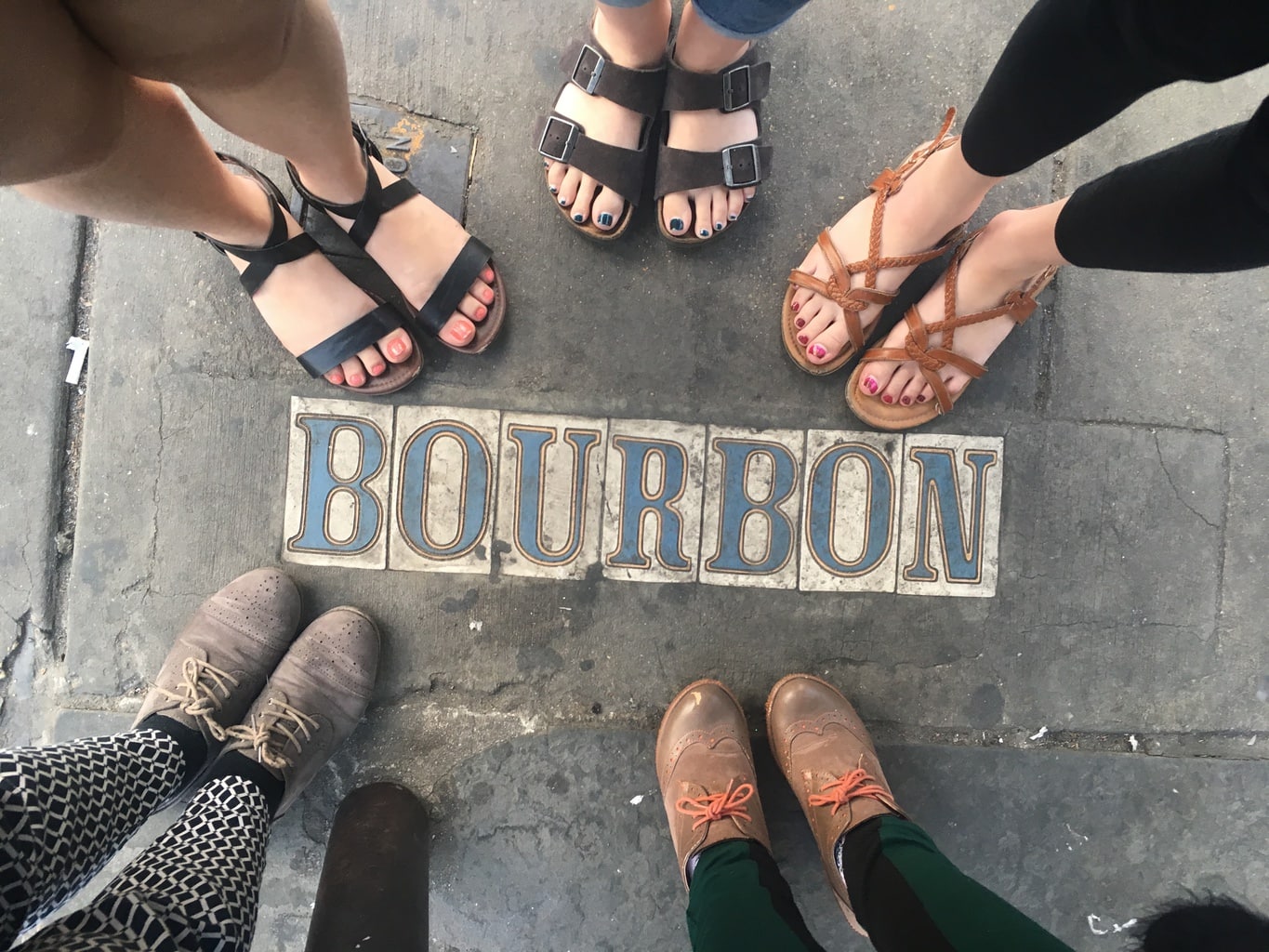 12:04 p.m. — We stroll along Decatur Street and stick around for a comedic street hip hop performance that takes place in front of Washington Artillery Park. Then, more walking in and out of tacky souvenir shops in the French Quarter. I buy a $3 ring at an New Age-y looking store that I swear will be my only NOLA purchase. It's not.
3:32 p.m. — A late lunch at Remoulade. My first po' boy, a traditional Louisiana dish, is oddly underwhelming at first. It's just a sandwich that uses a French roll as the bread. Still, I scarf it down and re-order, in its shrimp and alligator variations, at almost every other restaurant. Plain but deeeelicious!
5:28 p.m. — We tour Bourbon Street and end the day early. To secure the lowest-priced hotel near Bourbon Street, we buy a room at La Quinta and split it between the five of us. This is technically not allowed (the room stipulates a 4-person max capacity) but we're young and broke and do it anyway.
Day 2 – Monday
Psychic readings and sightseeing.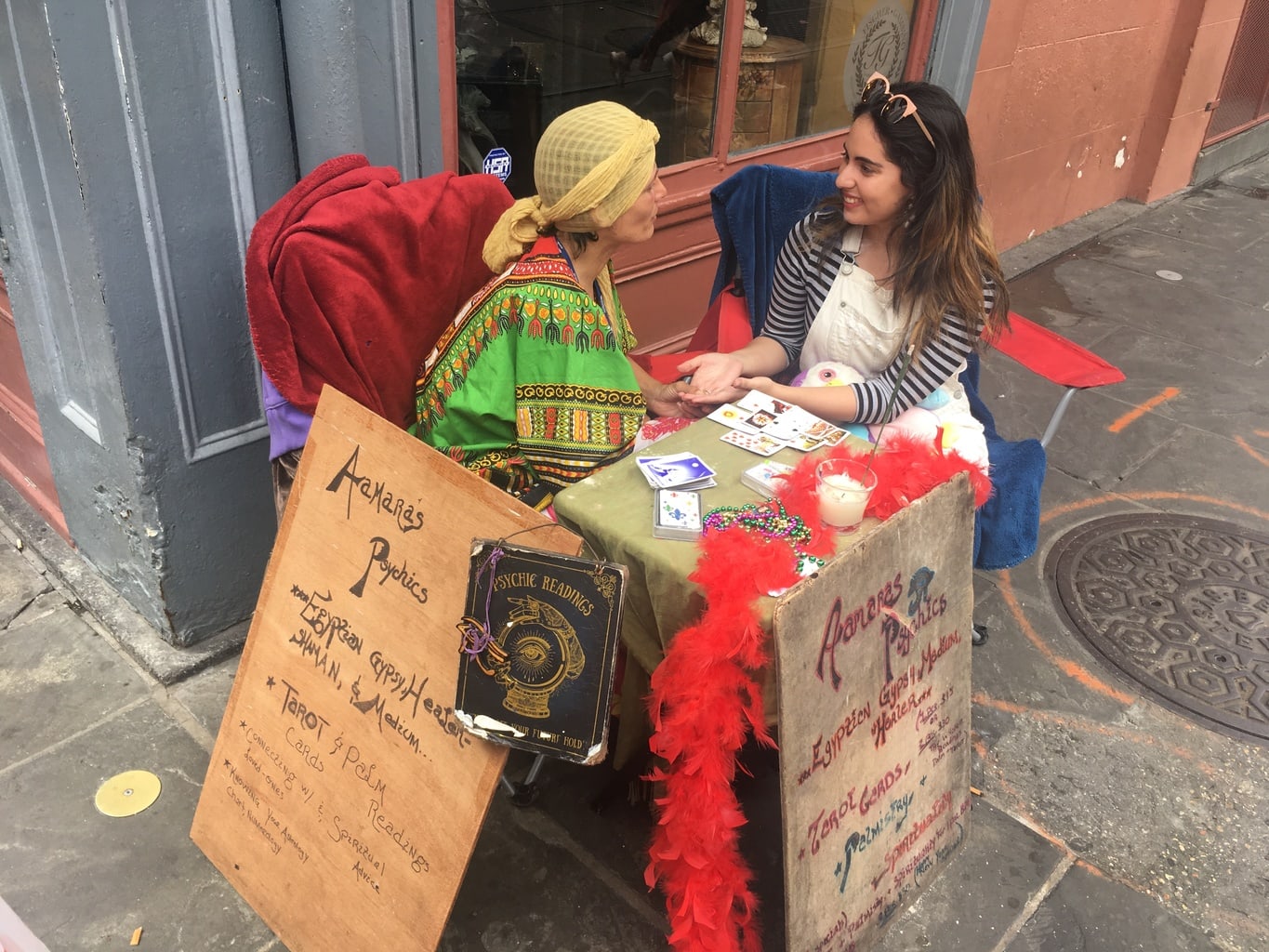 8:40 a.m. — I wake up early and accompany one of my friends for a free breakfast at the hotel. While the others get ready, we are treated to a limited selection of granola bars and mini water bottles. Thanks, La Quinta…?
10:43 a.m. — Five girls sharing one bathroom means we head out late. Our plan was to go to St. Louis Cemetery No. 1, but it's scrapped when we find out that admission is $20 per person. Instead, we wander around Cemetery No. 2, which is open to the public and free.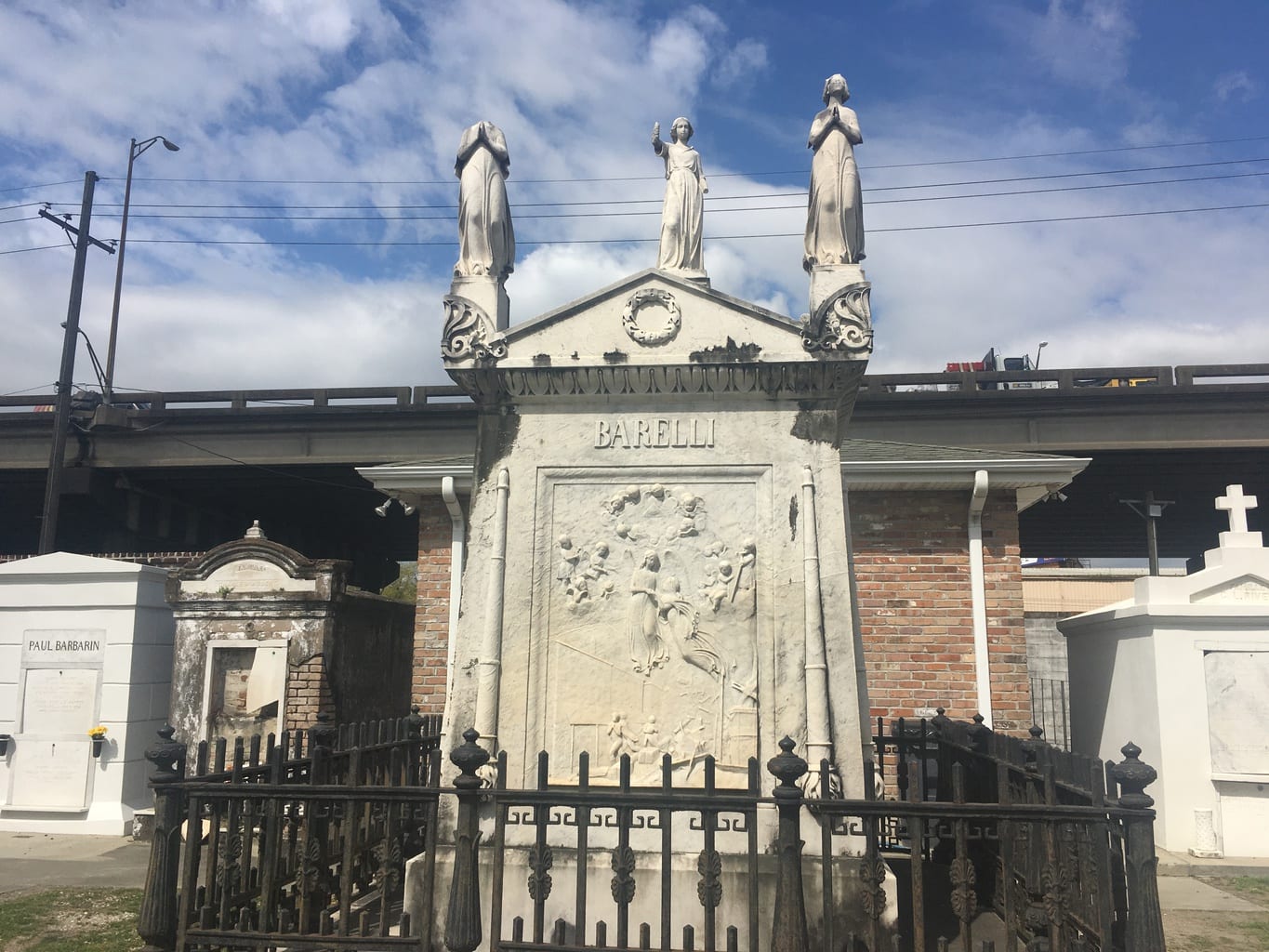 11:20 a.m. — More browsing along the French Quarter. The Carousel Piano Bar & Lounge, which hosts a spinning merry-go-round bar, is a fun spot to visit. Antique shops on St. Louis Street are equally boujee and photogenic, especially when paired with the live jazz scene taking place on the streets.
12:01 p.m. — We stop by an Egyptian psychic and get our fortunes read. I'm completely skeptical of this woman's ability to read my future but down to take part of a classic New Orleans experience.
The psychic tells me that I will have twin boys and one girl. She also says that my love life is complicated, I'm indecisive and stubborn, and that I need to follow my heart. My friends get similarly vague but applicable advice.
12:30 p.m. — Lunch at NOLA Poboys where we all discuss our fortunes and laugh at the improbability of some of them. For instance, one of my friends was told she'll get married in four months to four years. Another, that her current boyfriend actually spotted her months before their official first meeting and digged her spirit.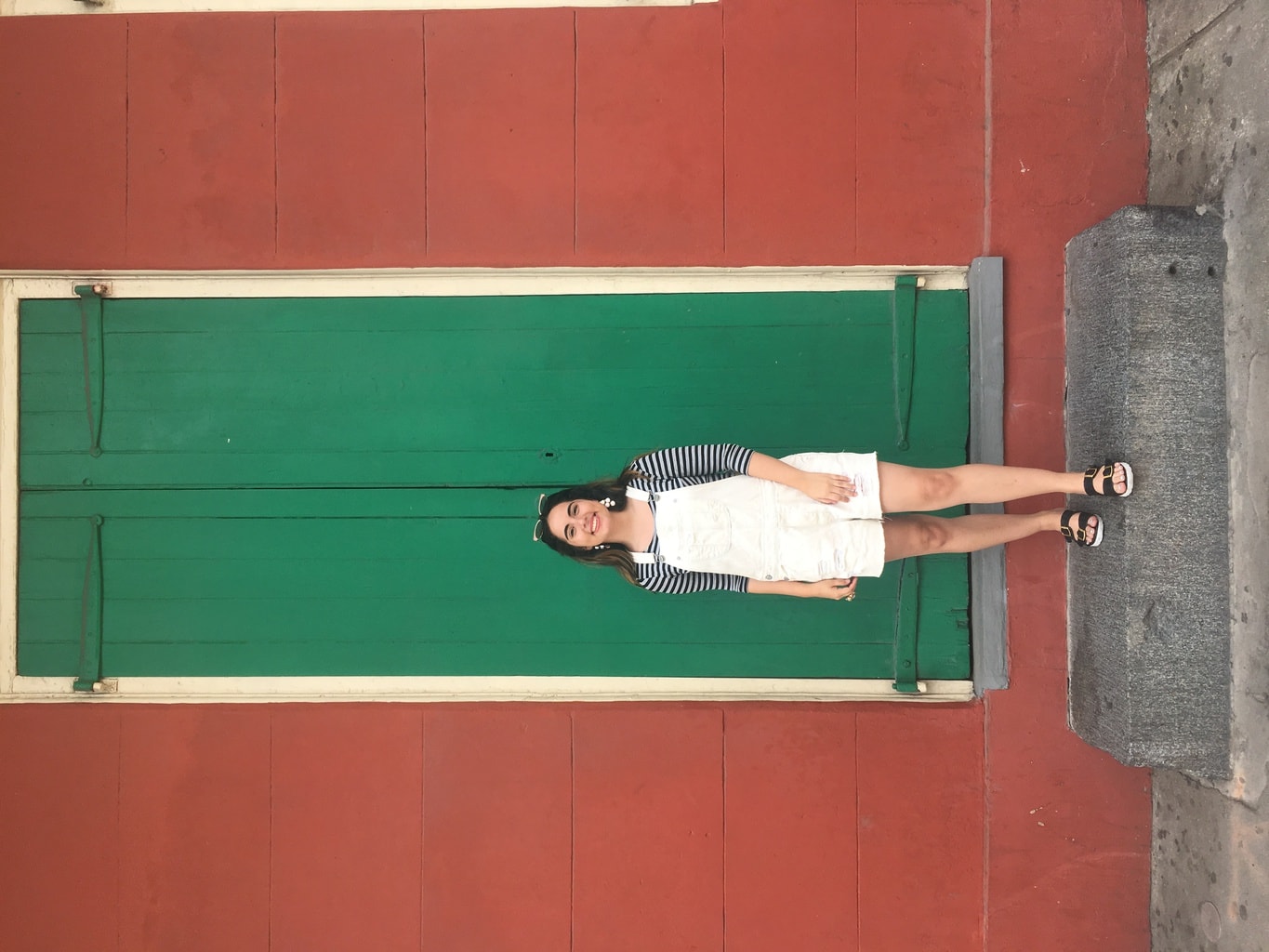 Naturally, this begs the question: Was our psychic a total Derena shipper?
1:40 p.m. — Trolley time! We visit hip neighborhoods and pose in front of striking houses that line up the streets of Faubourg Marigny. We also take a quick foray into The Spotted Cat Music Club, which is unbelievably cool but rather pricey (one drink minimum per jazz set). Next up, an open-air market in the French Quarter.
4:13 p.m. — Aaand the drinking begins. New Orleans lacks strict open container laws, which means that it is acceptable to drink alcohol on sidewalks and open spaces. To-go alcoholic beverages and day drinking is the norm here.
On Bourbon Street, we load up on a 64 oz hurricane fish bowl from Fais Deaux Deaux and my new NOLA favorite, Big Easy Daiquiris. For only $13, you can purchase a fleur de lis cup and refill it for $9. My go-to is the White Russian, but I sometimes refilled with the Appletini flavor because I'm a huge Scrubs and J.D. fan.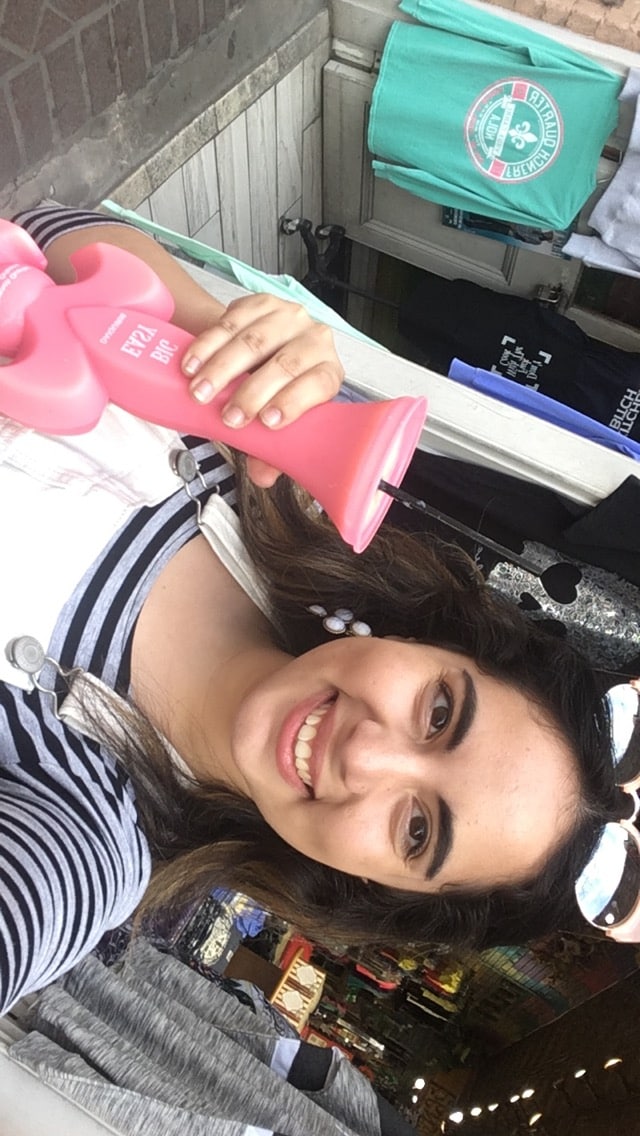 9:21 p.m. — More drinking-infused fun. My friend gets super emotional and drunk-dials her boyfriend, whose phone is dead. She leaves him voicemails throughout the night and it's equal parts cute and hilarious. I, too, call a boy, but he picks up straightaway, which is not as much fun. (But still sweet.)
10:52 p.m. — End of the night. We stumble back to La Quinta Inn and catch some z's. Sleep never felt so good.
Day 3 – Tuesday
Books, bass, and more boozing.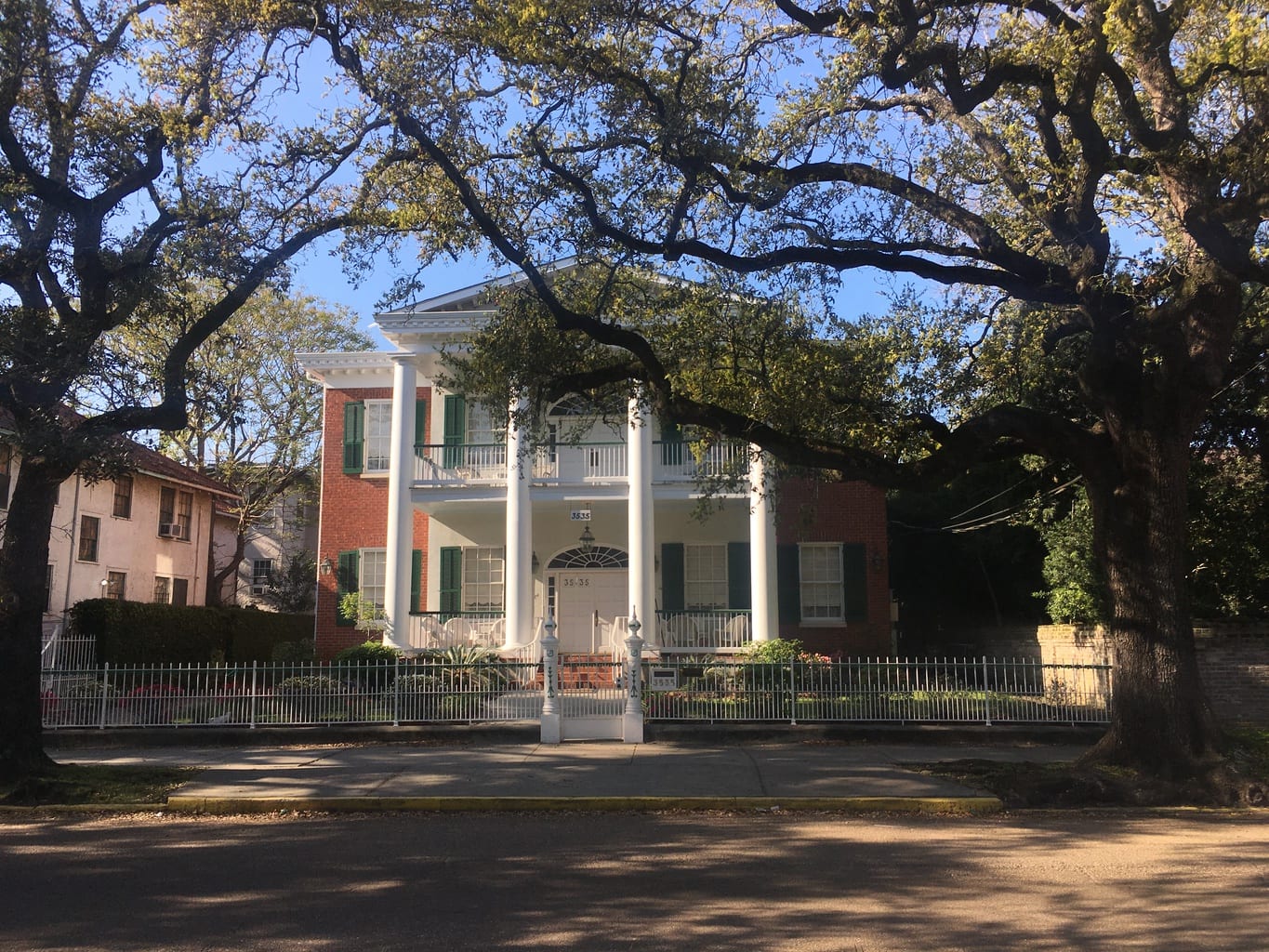 11:00 a.m. — As expected, it's a late start to the day, and I feel a vicious cold seeping into my nasal cavity. Clearly, one light sweater was not enough for 60 degree weather in NOLA. Whoops!
11:20 a.m. — Yummy food in the French Quarter at Chartres House. I have a particularly scrumptious Corn & Crab Bisque soup.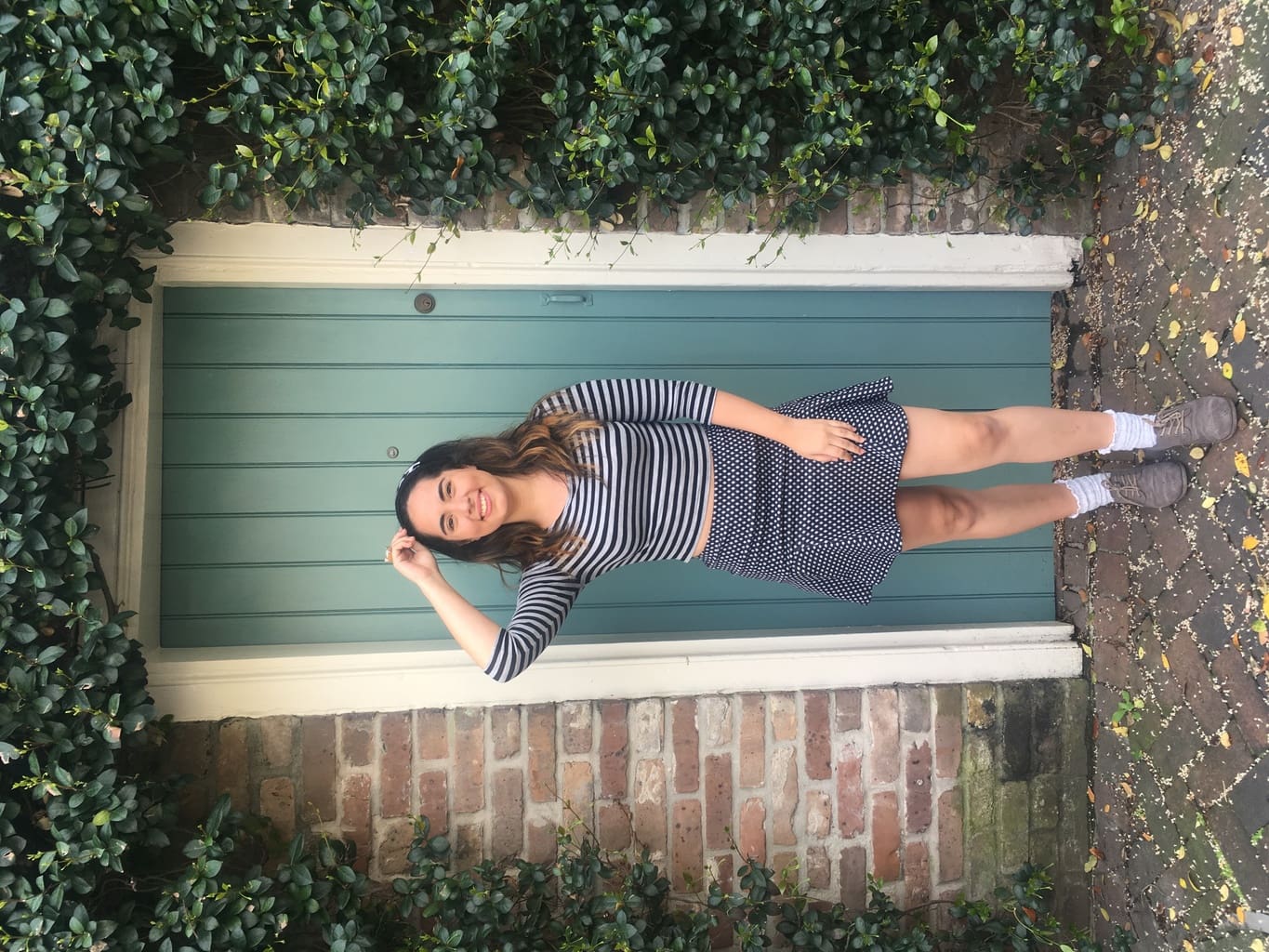 1:30 p.m. — We head to the New Orleans Jazz Museum, where student admission is $5 and includes an educational live performance by park ranger musicians. Yes, New Orleans, a major musical hub, actively employs jazz-playing rangers. It is both super cool and informative.
After our museum tour, we find an open-air flea market right by and spend fifteen minutes glancing at the varied booths, which includes one local author's children's book stand and artisanal wares.
3:18 p.m. — More wandering around the streets of New Orleans. We walk past charming shops, including NOLA Rock Co. on Decatur Street. There's a huge array of stones, minerals, and crystals, but I'm instantly drawn to the only man-made glass product, which is incredibly ironic considering yesterday's psychic told me I was completely "in tune" with nature.
4:10 p.m. — In Pirate's Alley, we browse the lovely selection of classic and local interest books at Faulkner House Books. I, a hardcore English major, fangirl over the store's literary origins. (Yes, true to the name, William Faulkner used to live here!)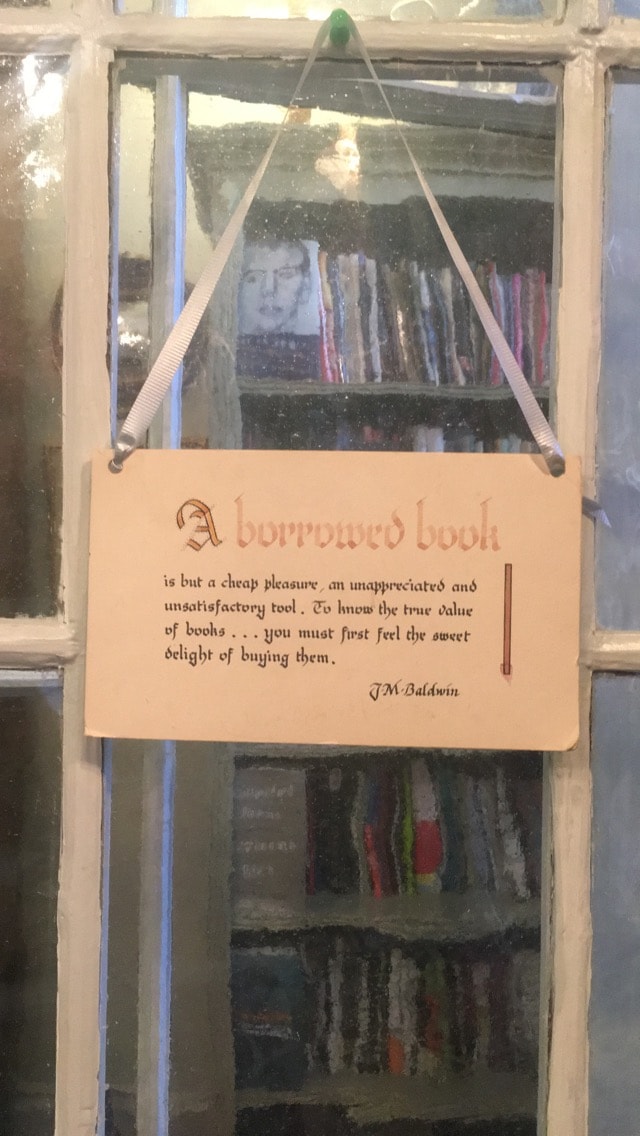 5:15 p.m. — After a quick hotel break and snack session, we wait in line to buy $15 student tickets for a jazz concert in the French Quarter. In the meantime, I purchase another daiquiri (these are quickly becoming my new favorite mixed drink) and notice that the women's bathroom at this establishment has two toilets with no stall between them. What is up with that?
(At another restaurant later in the day, I find one single-stall unisex bathroom that's even more bizarre. It has two urinals and one toilet in a shared, open space.)
6:00 p.m. — Showtime, baby! Incredibly talented performers play my all-time jazz favorites, including "What a Wonderful World" and "Makin' Whoopee." The setting at Preservation Hall is intimate and mostly standing room.
6:15 p.m. — More Bourbon Street shenanigans and then back to the hotel. At one point in the night, I suggest hitting up a male strip club à la Magic Mike, but the main two aren't open. Oh well, staying in and ordering Domino's works just as well.
Day 4 – Wednesday
Vegan eats and old-school thrifting.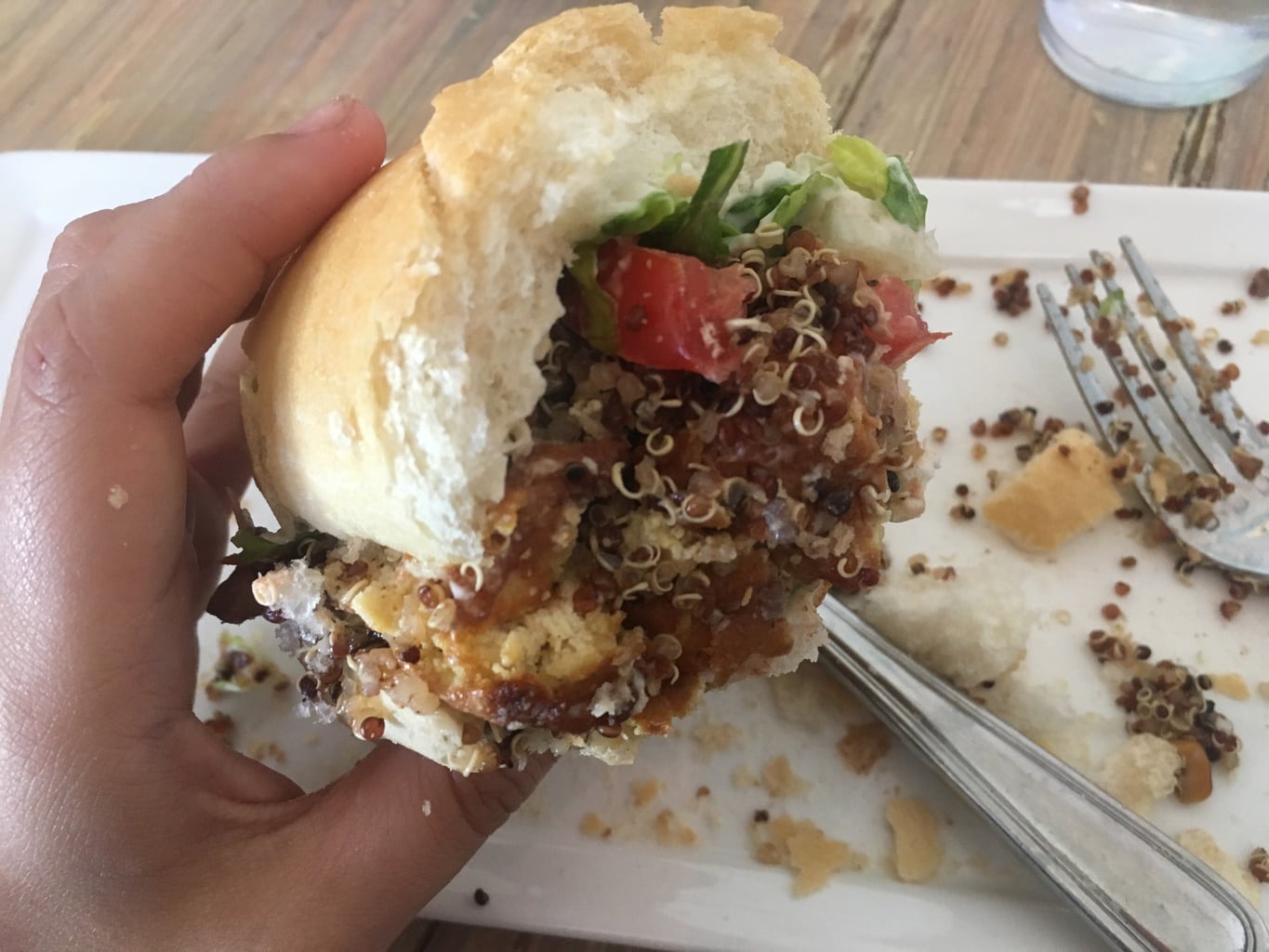 11:25 a.m. — Two fifths of our group wants to try out this hip vegan restaurant in the Garden District. It's called Seed, and it's actually quite good. I stuff a side of quinoa into my order of Southern fried po' boy and save half of the sandwich for an easy airport lunch later on.
12:30 p.m. — While the squad heads off to the Pharmacy Museum, I go shopping with a friend in the area and visit many interesting-looking locales. At a souvenir shop, I purchase a $12 New Orleans tourist mug because, hey, you can never have too many mugs, right?
2:27 p.m. — We all visit Secondline Arts and Antiques on Decatur Street. It takes all of my strength not to buy everything in there. But then I find a black-and-white ceramic Oxford shoe figurine that I could use as a succulent planter and my wallet flies open. It is my absolute last purchase, though!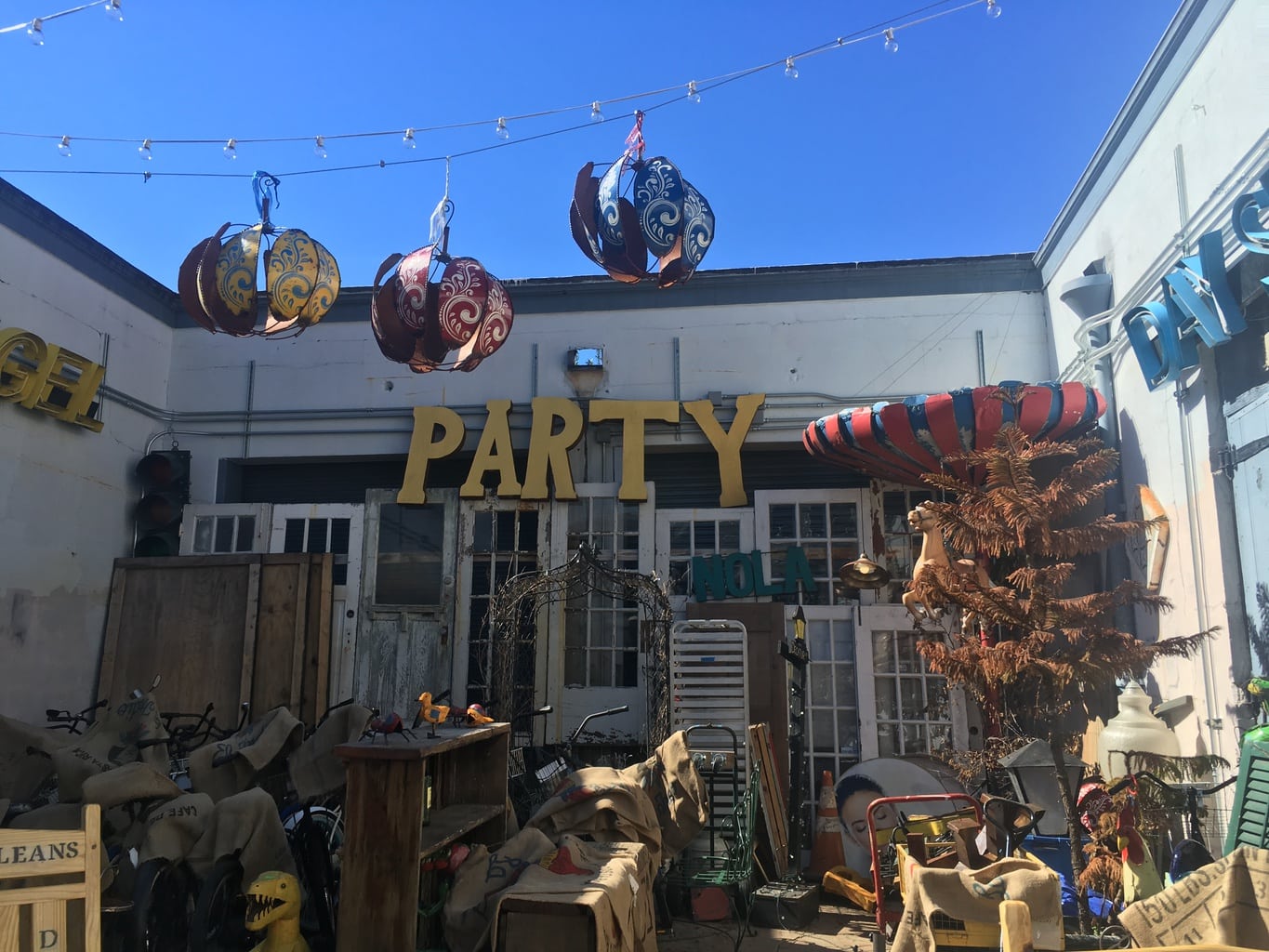 2:46 p.m. — Boarding for the flight back home begins at 4:30, so we arrive with plenty of time to spare at the Louis Armstrong New Orleans International Airport. From there on, it's a short flight to Orlando and a longer car ride to South Florida.
4:30 p.m. — Goodbye, Louisiana! You were a blast; I'll be back before you know it.
NOLA Takeaways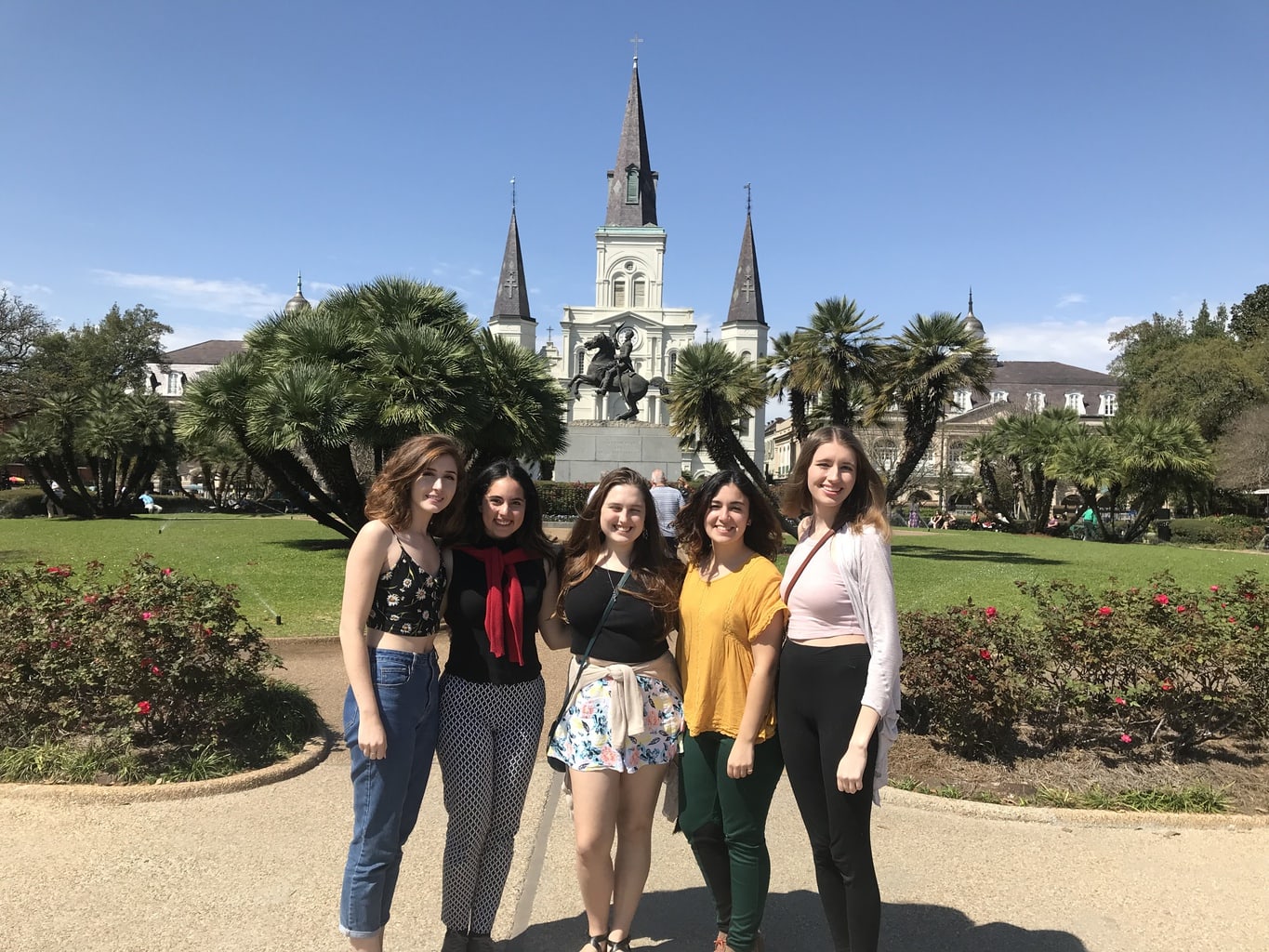 1. You CAN have fun without drinking in New Orleans.
While the city of New Orleans (especially Bourbon Street) has a reputation for attracting drunk frat boys and irresponsible spring breakers, the culture and jazz scene here can be enjoyed sans drink. There's plenty to do here if you're under 21 or practice abstinence from alcoholic beverages.
2. Don't go to this city without plenty of cash.
What surprised me the most about New Orleans is that the majority of restaurants and attractions we frequented were cash-only. Bring a variety of bills, especially $5's and $10's.
3. Choose your walking shoes wisely.
A friend of mine brought only wedge boots and going out pumps, which lasted for full one day before her feet couldn't take it anymore. Luckily, I brought two pairs of walking shoes and she was able to fit into my size 6 saddle shoes perfectly.
4. Bring along your student I.D.
You will save $$$ with special discount pricing. You will be happy about it.
Thoughts?
How are you spending your spring break? Are you going to New Orleans? Would you like to? Do you have any travel recommendations or vacation tips?
Comment below!