As you probably know, I've already completed a fashion inspiration series on the individual members of global boyband sensation BTS. Check them out here: Fashion Inspired by BTS' Love Yourself in Seoul Concert Movie, BTS's Comeback Trailer: Persona, BTS leader RM, singers Jin, Taehyung and Jungkook, rapper Suga and dancers J-Hope and Jimin.
Today I'm back with another BTS-inspired post because the septet has just released their new Japanese single, Lights. It's been a busy year for BTS, and they show no signs of slowing down anytime soon (*breathes sigh of relief*)!
The Lights EP coincides with the release of the band's interactive game BTS World, as well as the game's accompanying official soundtrack featuring artists such as Charli XCX, Zara Larsson and Juice WRLD.
(For those of you unfamiliar with the world of K-pop, it is common for Korean artists to release singles (and even albums) in a language that is not their own: Japanese. Given the potential for success in Japan's music market, Korean idols are taught to converse and sing in Japanese from the moment they become trainees.)
BTS, now a global phenomenon, have found success both in Japan and across the world since their debut in 2013. They have released numerous J-pop music videos and two Japanese studio albums: Wake Up (2014) and Youth (2016).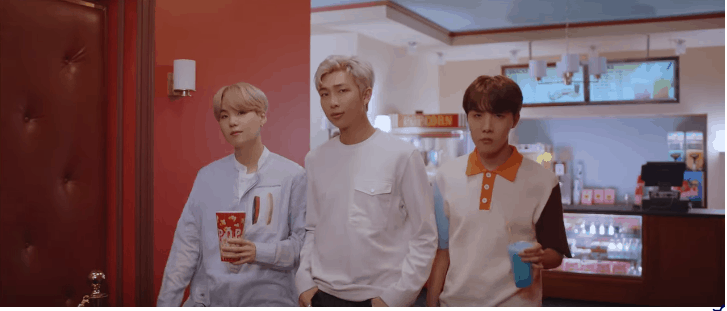 Their new single Lights is a heartfelt, uplifting ballad describing BTS's love for their ARMY. The music video is a clever nod to the band's previous release Boy With Luv, which takes place primarily outside a movie theater.
Lights is just the opposite, filmed almost entirely inside a movie theater and therefore further linking the various storylines which embody the BTS cinematic universe.
So without further ado, here are three (budget-friendly) looks inspired by the Lights music video!
Lights Look 1 – Taehyung's Yellow Shirt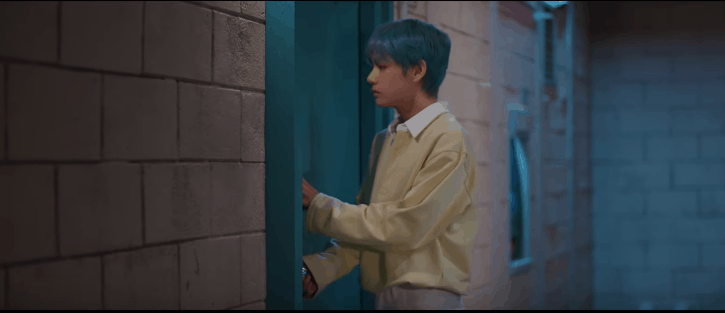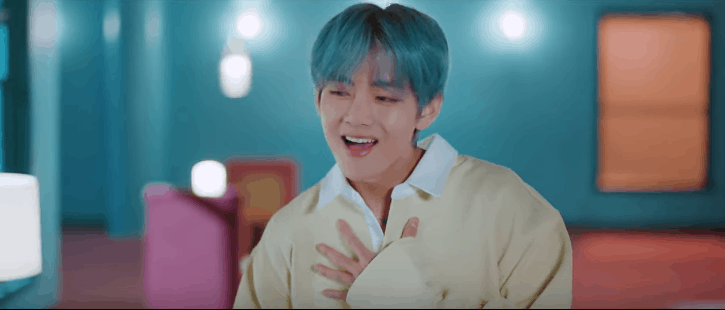 This first look is inspired by Taehyung's yellow shirt and light-wash jeans combo.
To feminize the outfit and make it more wearable for the summer months, I replaced his Peter Pan collar shirt with a sunny crop top. Paired with a white belt and some trendy sneakers, this look just screams Summer-in-the-city chic.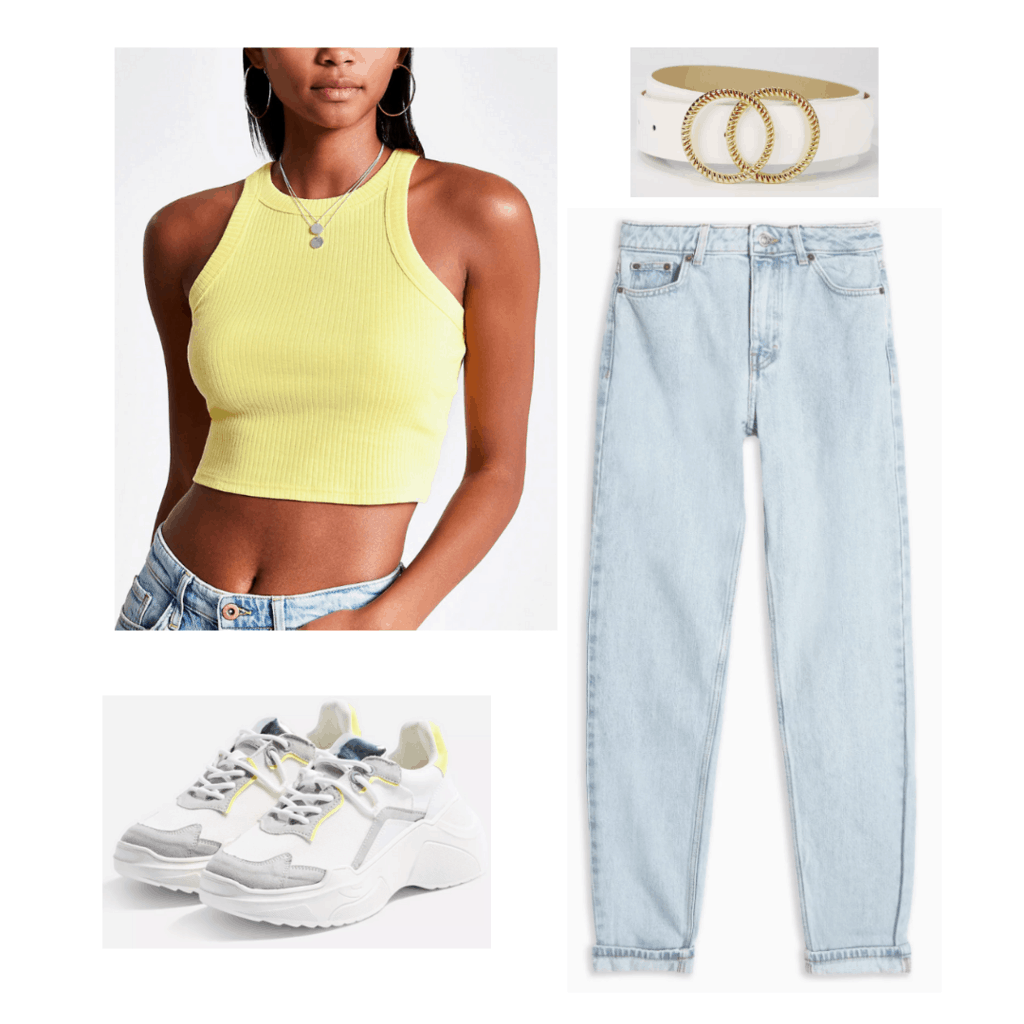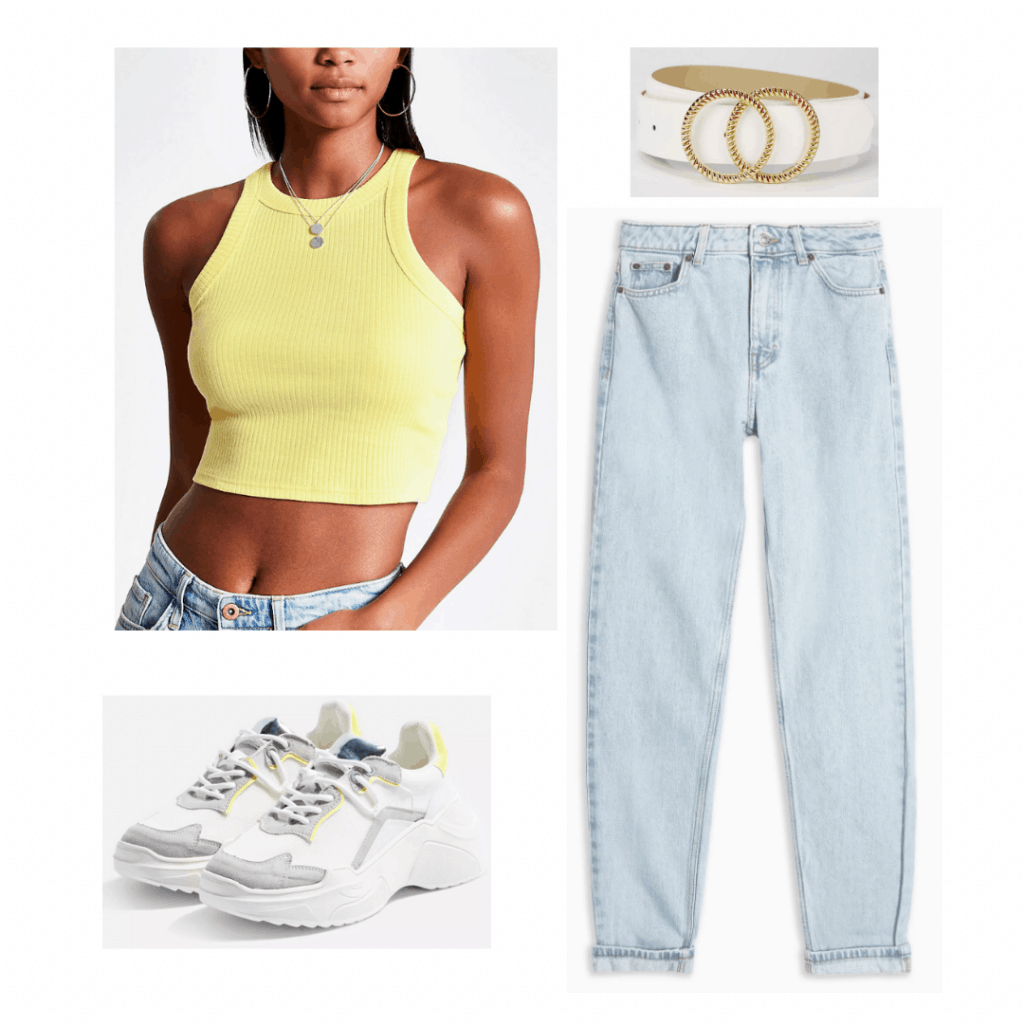 Products: Top – River Island, Belt – Miss Selfridge, Jeans – Topshop, Shoes – Topshop.
Lights Look 2 – Hoseok's Striped Sweater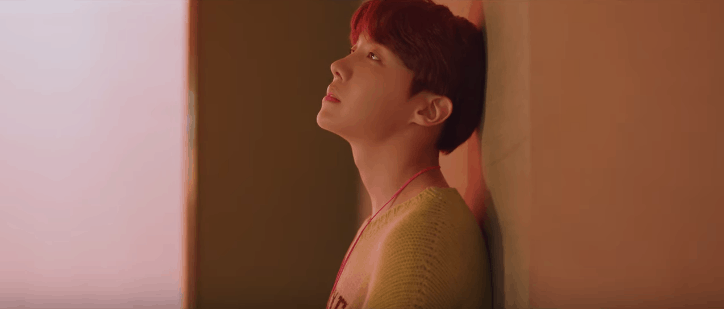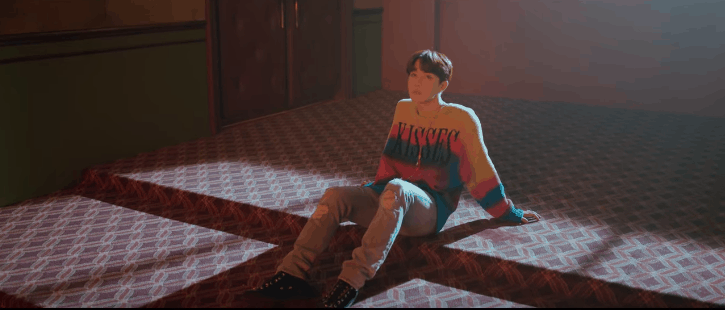 For BTS's second Lights look, I decided to zero-in on Hoseok's striped jumper and ripped jeans look.
His designer sweater by Amiri is a couple hundred dollars, so this Monki turtleneck is a viable alternative if you're trying to get the #PRIDE look on a budget. I completed the outfit with a cute heart belt and some lace-up boots like the pair Hoseok wears in the MV.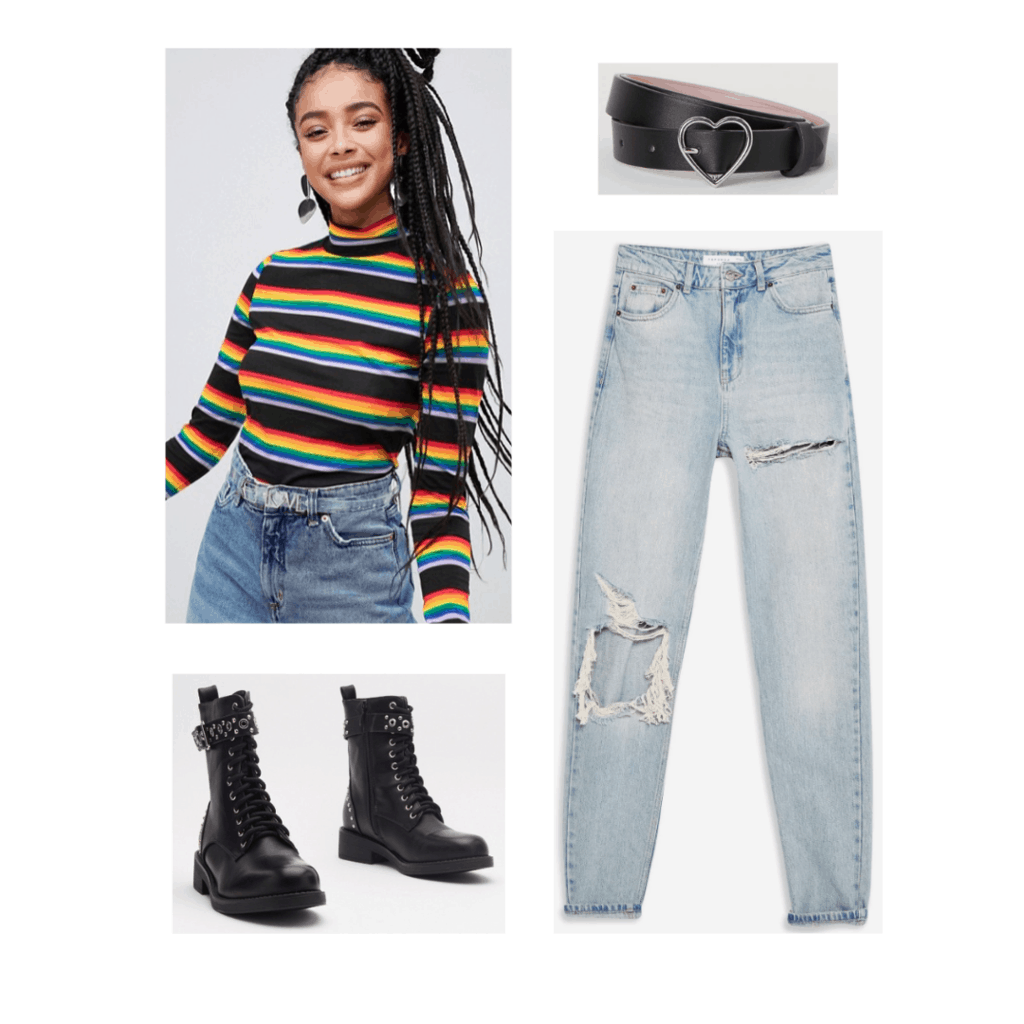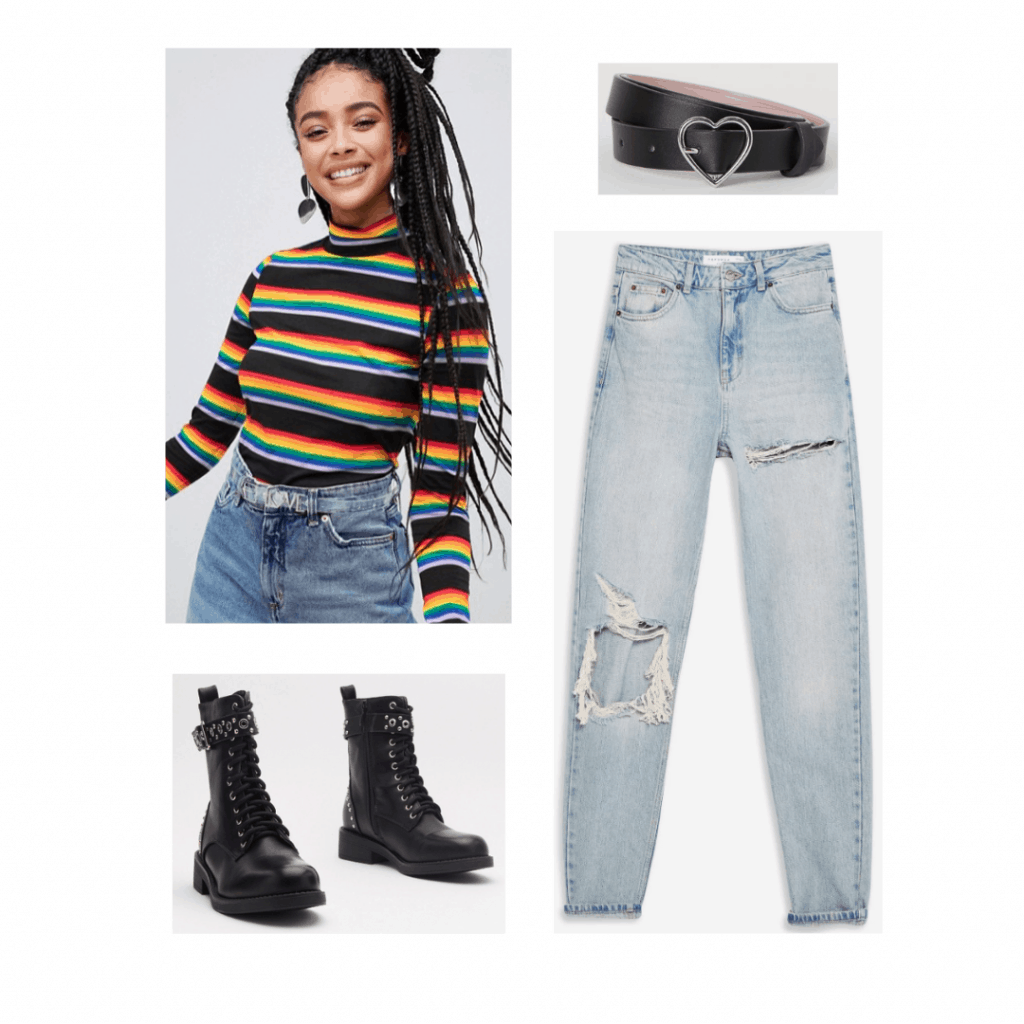 Products: Top – Monki at ASOS, Jeans – Topshop, Belt – H&M, Boots – Nasty Gal.
Lights Look 3 – Jimin & Jungkook's Neon Accents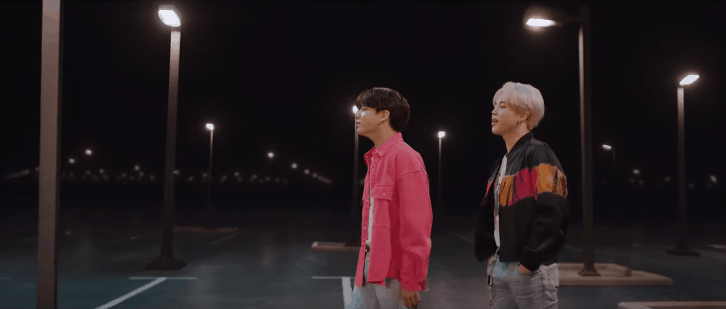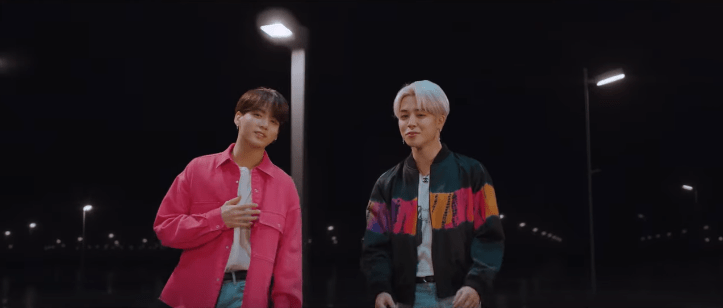 For my final look, I decided to take some color elements from this Jimin and Jungkook scene.
I really enjoyed the aesthetics displayed here and loved the contrast between the neon pink and orange. Therefore, I paired a fun orange tee with some black jeans (to represent the sky outside), a fuchsia bum-bag and some new Nikes.
You'll be channelling #Jikook in style with this look!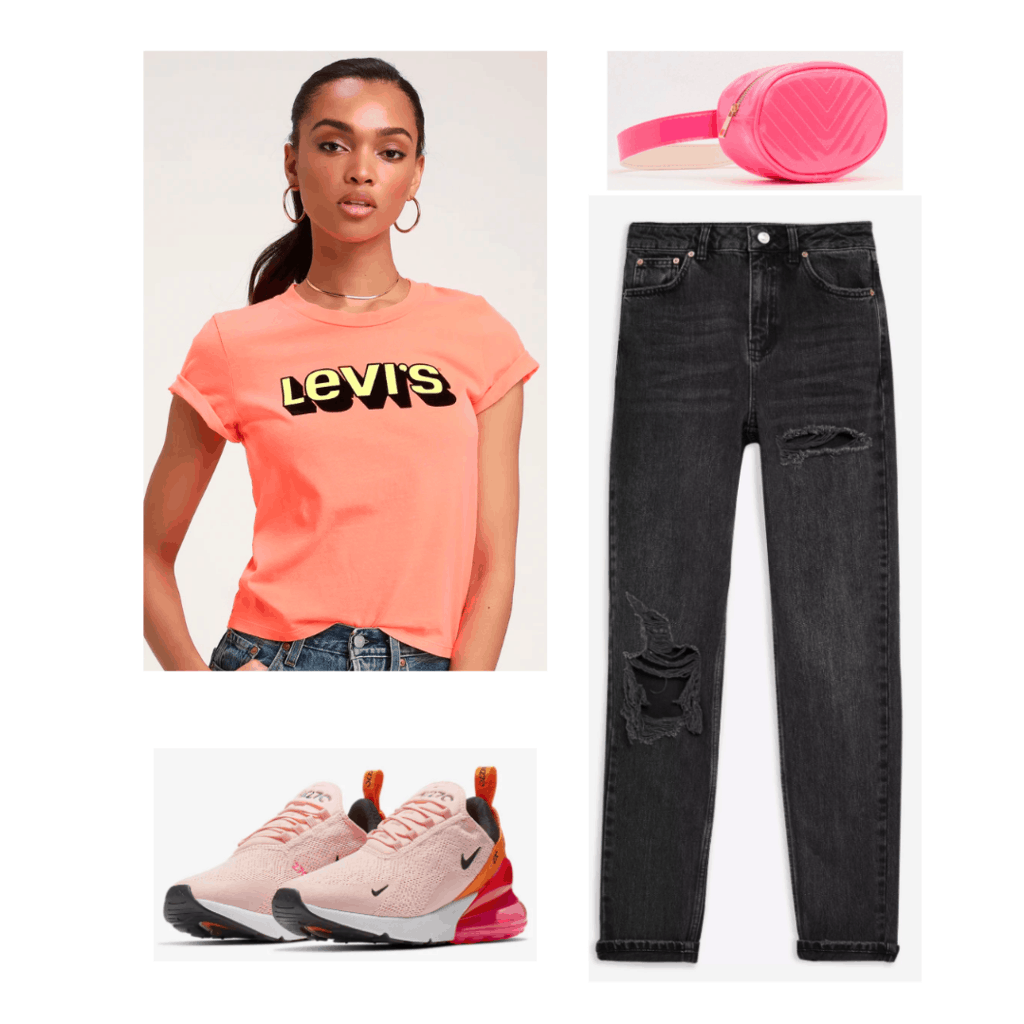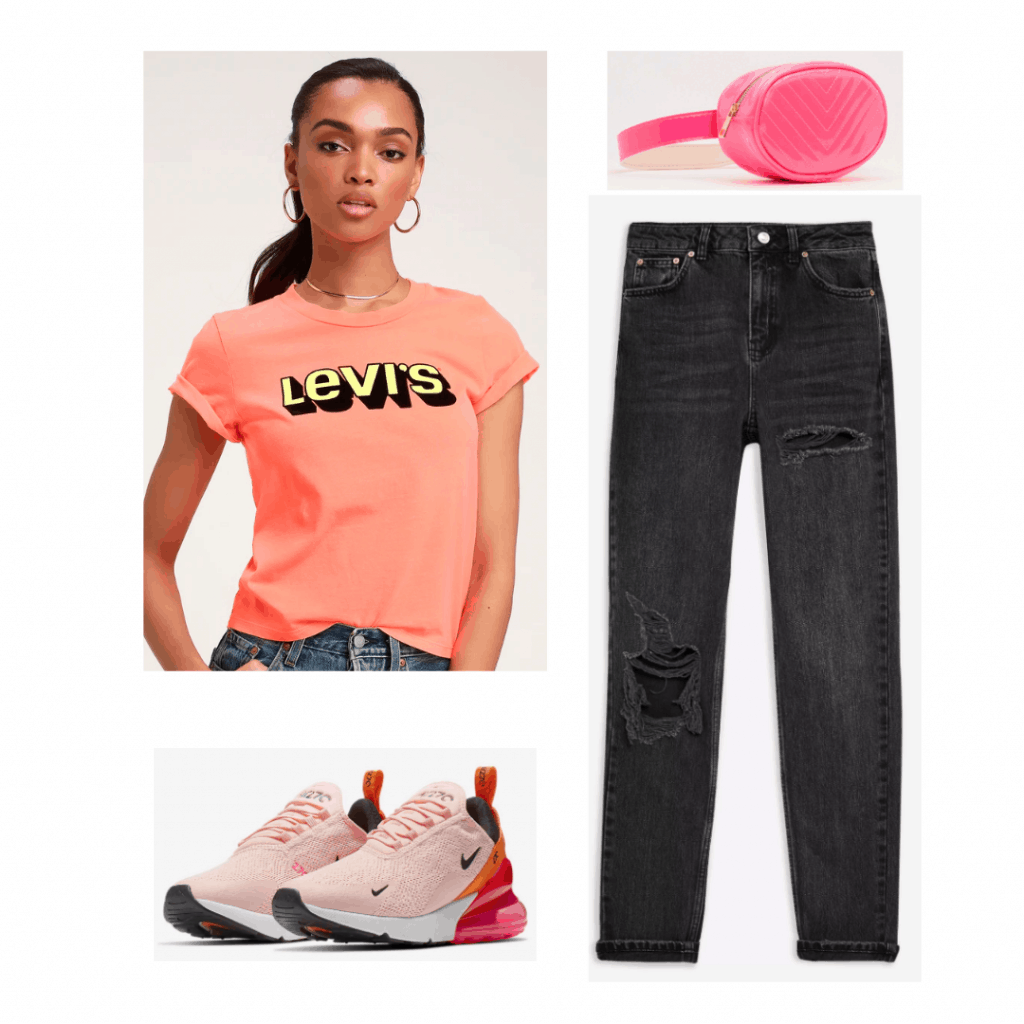 Products: Top – Lulu's, Jeans – Topshop, Bag – Nasty Gal, Shoes – Nike.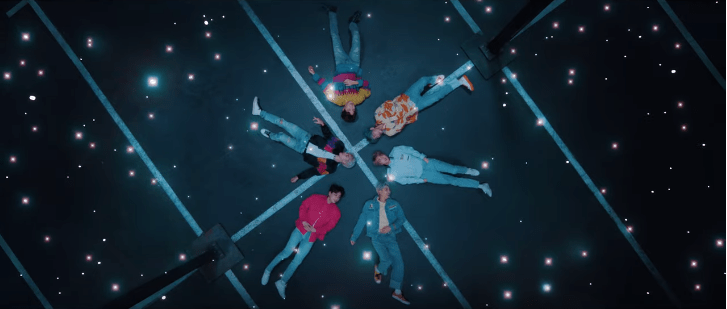 What Do You Think?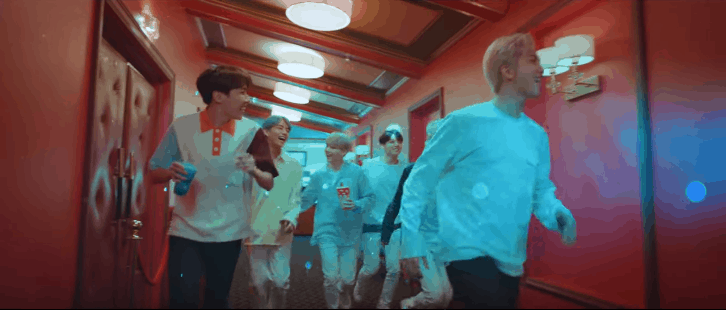 Are you excited about BTS's new Japanese EP? Have you been playing BTS World? Who is your favorite member of BTS? Which K-pop artists would you like to see me cover next on CF? Let me know in the comments below, I can't wait to hear from you!