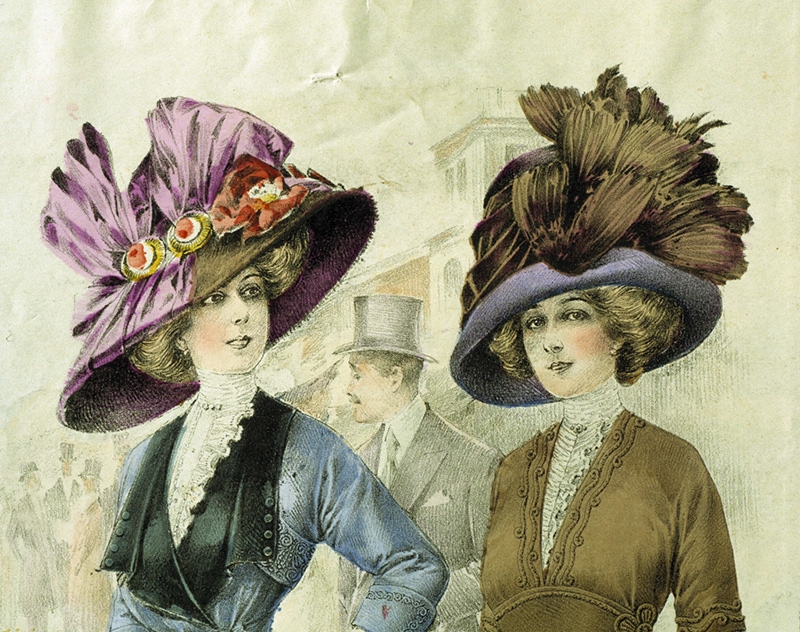 "What does 1910s fashion look like?" I found myself typing into Google last weekend, searching for inspiration. 1980s I knew, 1960s I was all over. I even had an idea what to look for for the 1930s… but 1910s? I was pretty sure I had no clue. But then Google images came up and I had to slap myself, because of course I know what 1910s clothing looks like, I've seen Downton Abbey. I've seen Titanic.
Epiphany complete, I looked up images from these, and hit another roadblock. There are actually so many different styles from the 1910s, as the decade prior and the decade ahead battled it out on sartorial grounds. Not to mention the literal war that also had a huge impact on the styles of the era.
The 1910s were definitely a transition period between the 1900s, with its strict Edwardian styles and the footloose and fancy-free dresses of the '20s. If you want to get technical about it, pretty much every decade, when examined individually, shows traces of the era that came before and the era soon to come. The 1910s are no exception, as I'm sure you'll see as we discuss the decade's sartorial history.
1910s Fashion Overview
Early 1910s fashion still retained many of the Edwardian styles of the 1900s, but as the years progressed, the fashion industry saw styles become increasingly relaxed. This was partially thanks to designers like Paul Poiret, and later, Coco Chanel, who redesigned women's fashions to be more fluid than they had been previously.
The uncomfortable bustle and corset combo of the 1900s was abandoned within the first few years of the 1910s, though the hobble skirt, which proved to be near impossible to move in, briefly came into fashion. As if to make up for it, the empire waist dress was introduced soon after, and became very popular, especially for evening wear. Throughout the decade, women's skirts became more and more relaxed, and even inched up to (scandalous!) ankle height during the war period. Dance corsets, which were softer and easier to move in, were introduced, followed by the first modern styled bra in 1914. Finally, mascara was finally created in a form that wasn't toxic in 1913, leading for cosmetic companies like Maybelline to invest in safe quality products for women.
During this decade, women for the first time adopted trousers and overalls while working. It was often easier (and far safer) to work in factories and farms while wearing trousers, allowing for a comfortable range in motion while preventing fabric from catching on equipment.
During World War I, as mentioned in our '20s fashion article, women's fashion became much more militarily styled, with sharp jackets, and shorter flared skirts, often dubbed 'war crinolines'. For women not in the work force, Chanel's jersey suits and loose, belted dresses were all the rage. And, of course, a desire for comfort and freedom in clothing continued after the war, leading to the new drop waist silhouettes which would later evolve into the flapper dresses of the 1920s.
Outfits Inspired by 1910s Fashion
While I don't want to make assumptions about any of you, I think I'd be safe to assume that most of us have never considered wearing a 1910s-inspired look. Progressive though they may have been to the more Edwardian or Victorian sensibilities of the decade, the styles appear very stuffy from a modern perspective.
That being said, the 1910s were also a very beautiful era for fashion, and if you're interested in seeing how you can work some aspects of it into your own style, look below for three outfits inspired by the '10s.
Outfit #1: Army for the Land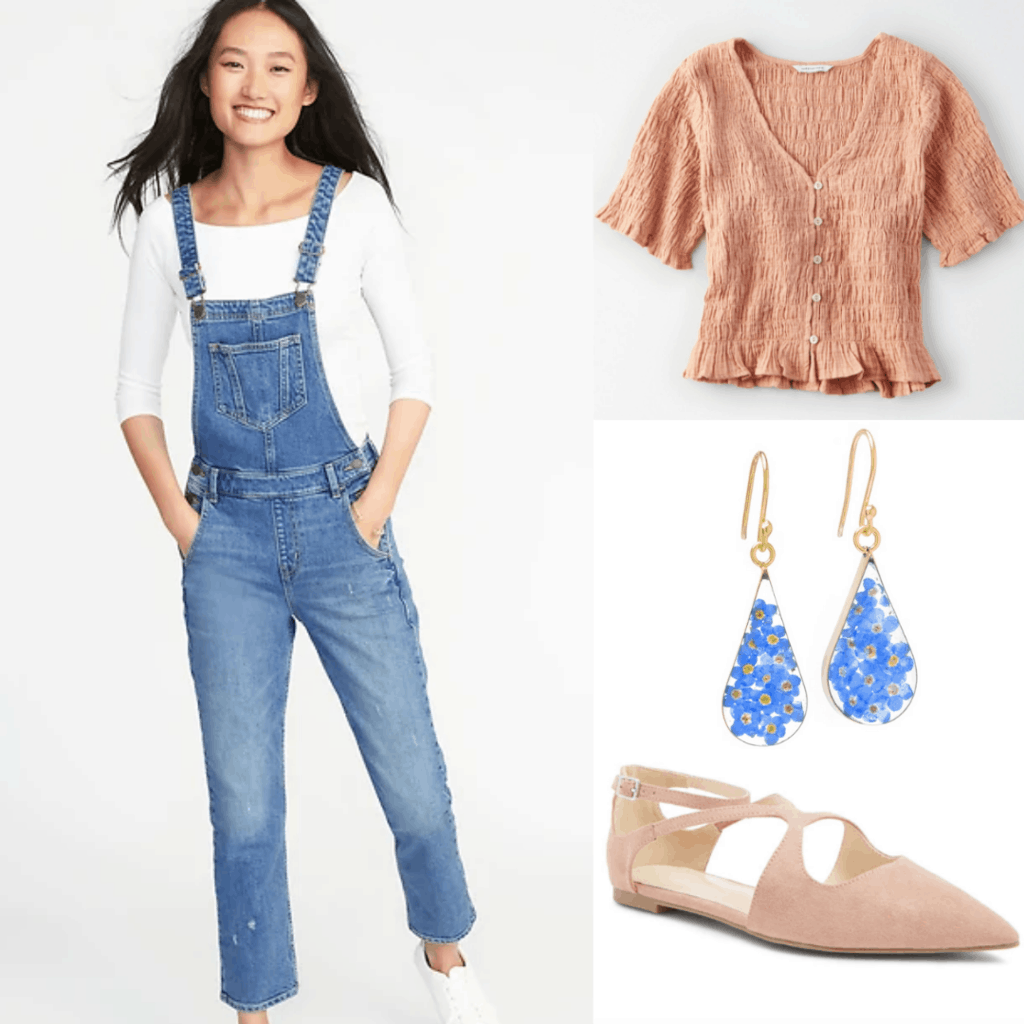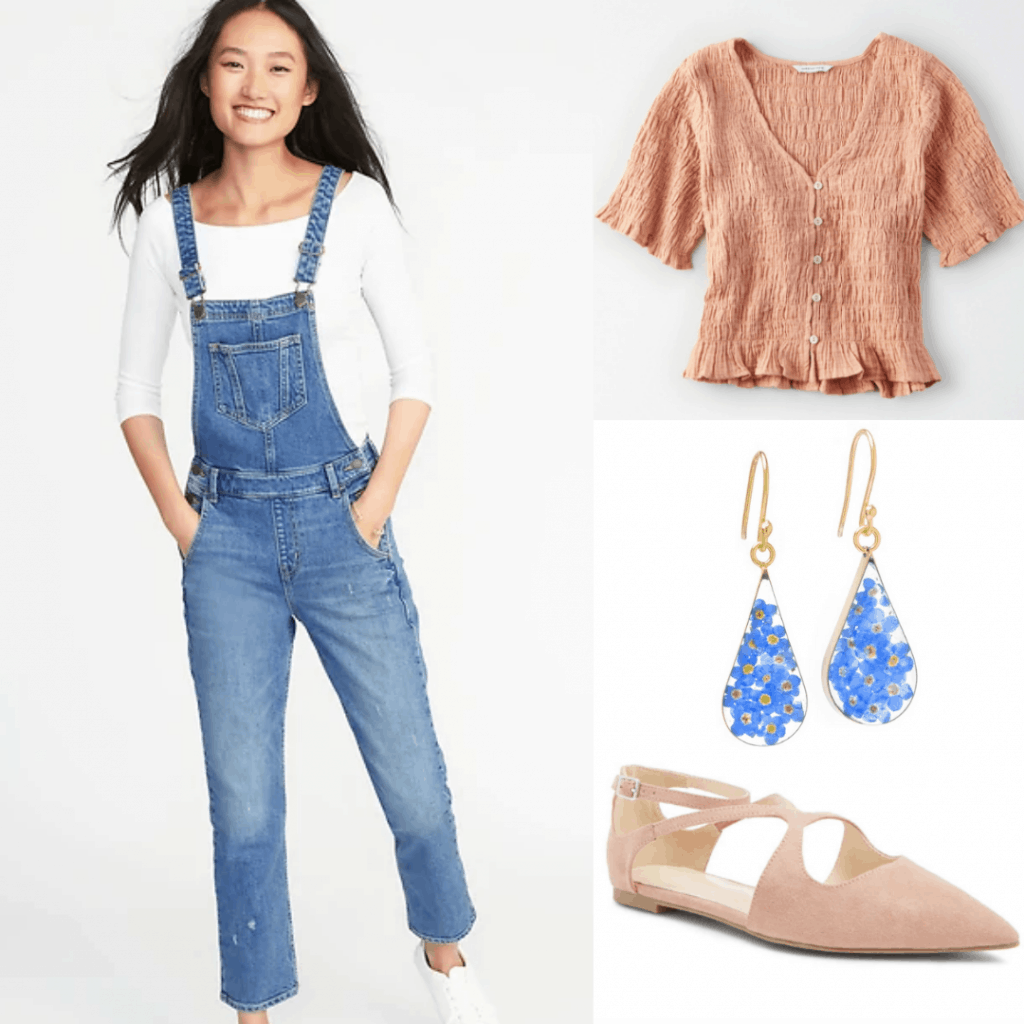 Products: Overalls – Old Navy, Blouse – American Eagle, Earrings – Target, Shoes – Forever 21
Victory Gardens became a common element on the Home Front during the Great War, but they didn't lessen the need for workers in the agricultural sectors. Women were recruited as Land Girls and learned to maintain farms during the absence of men.
For this Land Girl-inspired outfit, I chose overalls for their practicality, but paired them with feminine accessories like these flower patterned earrings. Instead of including boots or a heavier working shoe, I decided on a more delicate flat for a summery look.
Also Read: Movie Fashion Inspiration: Young Donna from Mamma Mia Inspired Outfits
Outfit # 2: A Brand New Empire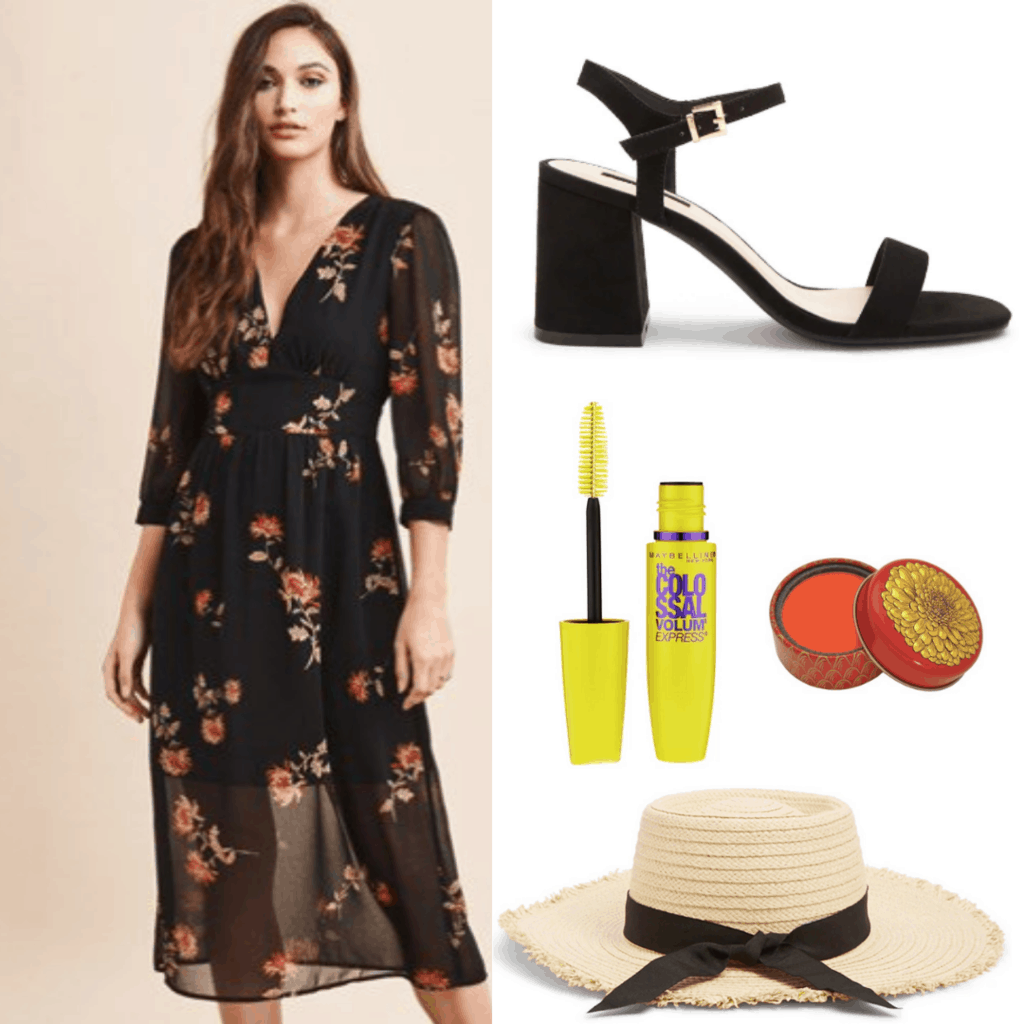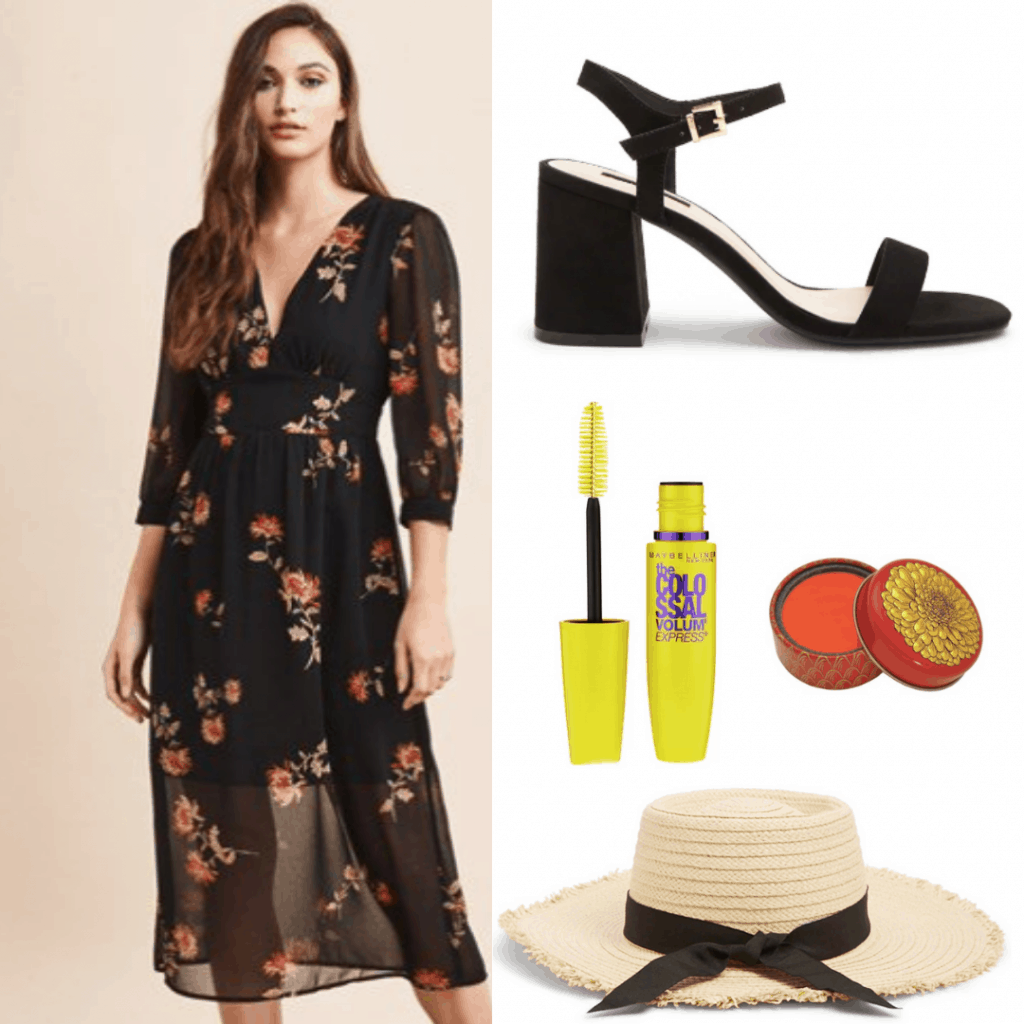 Products: Dress – Dynamite Clothing, Hat – Forever 21, Shoes – Forever 21, Mascara – Ulta, Cream Rouge – Besame Cosmetics
Coming from the rigid beauty standards of the Edwardian and Victorian time periods, the 1910s brought a decade filled with comfortable fashion.
Suddenly sprung from whalebone-made corsets, women were able to access designs that incorporated fluidity and ease. The empire waist was a game changer then as well as today, especially as the July summer heat has just begun.
This dress is perfect for both summer classes and a night out. Though it incorporates the classic empire waist, its sheer bottom gives it a modernized edge. Add a little 1910s flavor with era-approved cosmetics.
Outfit #3: Sister Suffragette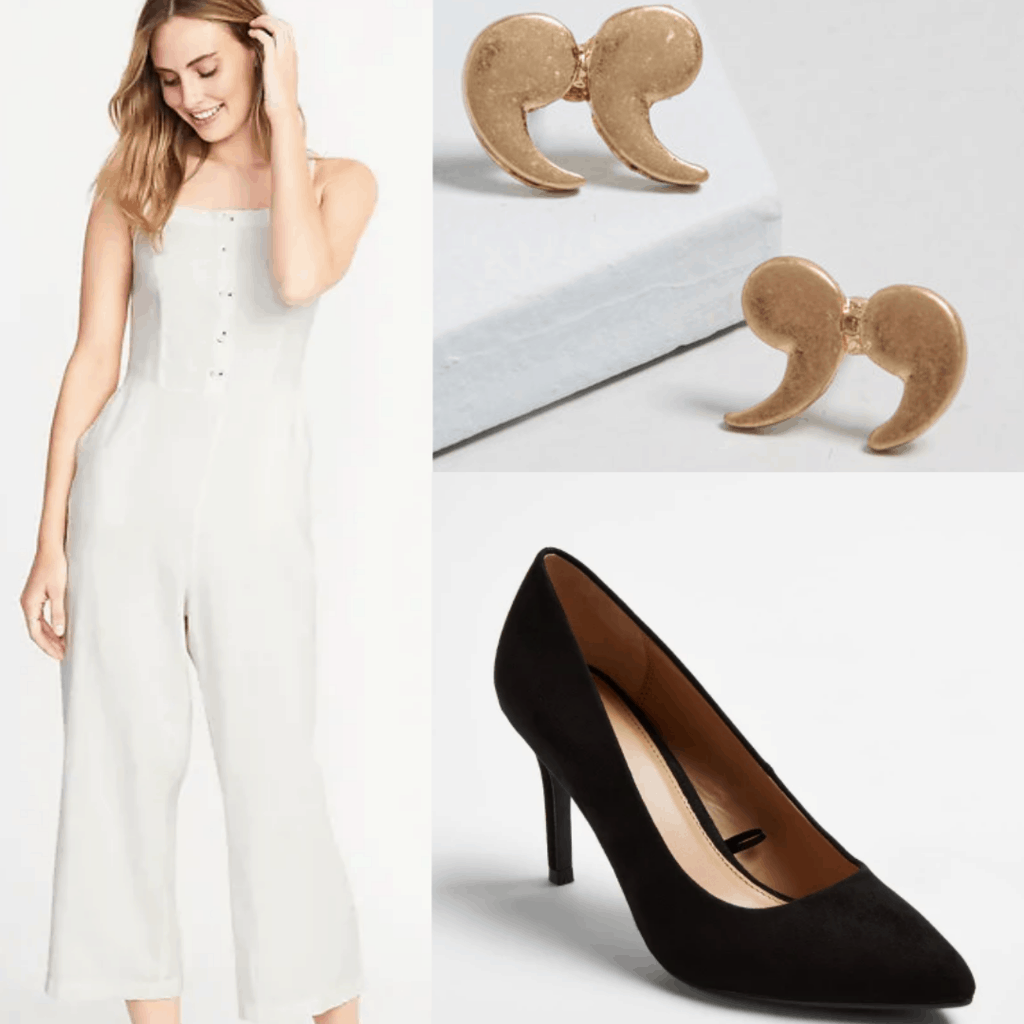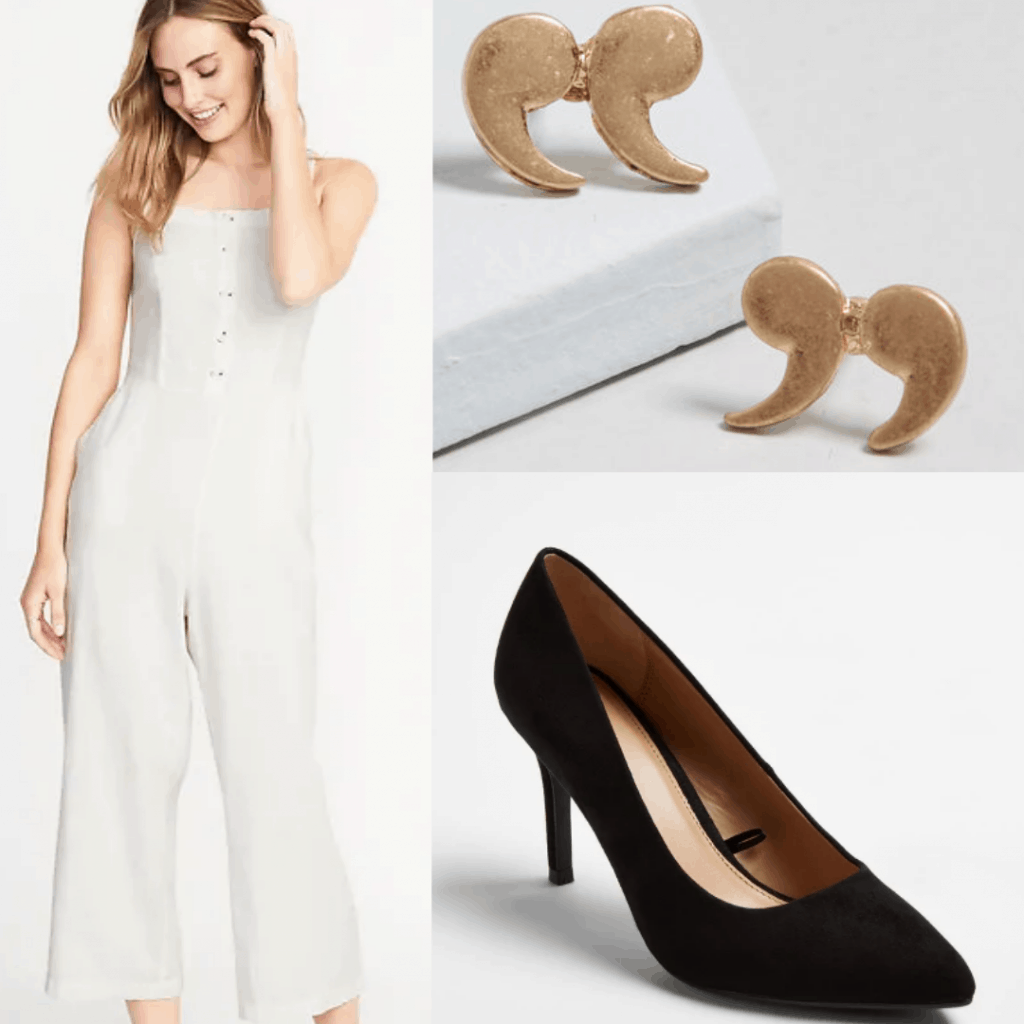 Products: Jumpsuit – Old Navy, Heels – Target, Clutch – Forever 21, Earrings – Modcloth
These days, women like Hillary Clinton and Alexandria Ocasio-Cortez are famous for their white pantsuits. This isn't just a fashion statement, though; it's a nod to the lengthy battles that the suffragettes fought and won. Throughout the 1910s, suffragettes were constantly active in parades, rallies, and protests, demanding their right to vote. They finally won this battle in 1919.
White dresses was a symbolic element to the suffragettes' image. Taking inspiration from the color as well as the modern pantsuit recreation, I have chosen a white jumpsuit to connect with the women who came before. Pairing it with a slender heel that pays homage to the popular Louis heels of the times, this outfit could be worn to work.
Because of the voices of the suffragettes, we now have the ability to use our own, which inspired the final element of this outfit, a pair of quotation mark earrings.
More Styles by the Decade:
Want to travel to a different decade with your style? See our other posts on '90s fashion, '80s fashion, '70s fashion, '60s fashion, '50s fashion, '40s fashion, '30s fashion, and '20s fashion for more!
What's your opinion on 1910s fashion?
Are you planning to incorporate 1910s style into your look this year? Are there any 1910s fashion trends you think I should have included? What's your favorite '10s look? Let us know in the comments, we'd love to hear from you!
Editor's note: This post was originally published in 2016; it was completely updated and revamped in 2019 with new photos and information.