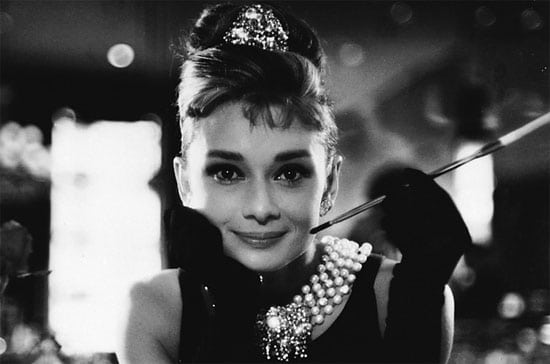 Photo Credit: 1
As a bit of a follow up to last week's post on fashion history, I've decided to continue the Closet Makeovers Series with classic pieces that have stood the test of time.
The items below vary in price range and cost a bit more than usual because the classics are things that are totally worth spending money on. For example, an amazing pair of trousers that you buy now in a classic cut could still be wearable in 5-10 years if they are good quality. It's all about investing your money in a few classic things as opposed to buying lots of cheaper pieces.
Also, many of you expressed concerns about having "holes" in your wardrobes. Classic pieces are the perfect way to fill those wardrobe gaps. One classic piece can work with everything else in your wardrobe – just make sure you buy it in a color that mixes well with the rest of your clothes.
Black Trousers:
Normally, I talk about how there are so many more neutrals than black, but the black dress pant is a true classic. Like I've said before, when it comes to the dress pant, wide leg really is best. It can hide anything that you do not like about your hip and thigh area and it lengthens your leg line for an ultra-flattering look. This is especially great for petites like me who could use the extra help!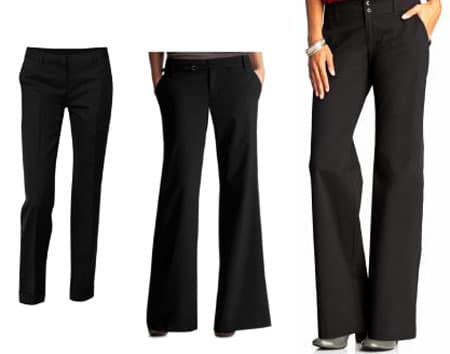 Product Information (from left): Fashion Trousers – Matches Fashion, Wide Leg Trousers – Gap, Tailored Trousers – Gap
Sheath Dress:
That perfect little sheath dress is SO Audrey. The higher cut makes it appropriate for multiple occasions, and you can dress it up or down. I have a lot of family parties coming up and I do not want to wear anything that my grandmas would not approve of, so a sheath is perfect! A sheath also typically cinches you in at the waist, giving you the illusion of Audrey's figure, even if it is not quite there.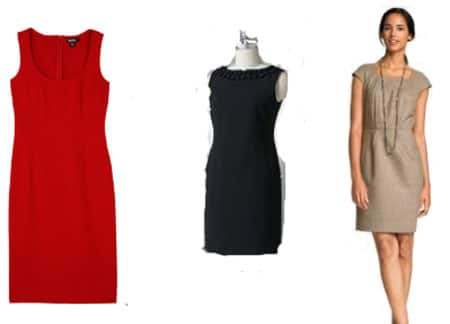 Product Information (from left): Sheath Sleeveless Dress – My-Wardrobe, Dana Buchman Sheath Dress – Kohl's, Lightweight Sheath Dress – Banana Republic
Camel Trench Coat:
The classic trench will always remind me of the 1940's, but it has truly stood the test of time and is still a popular choice today. The camel trench is great because it is a multi-season coat, especially for those of you who live in a more temperate climate than the one that I live in.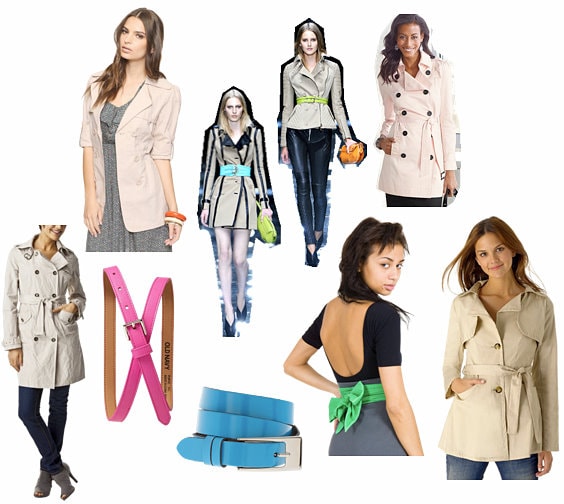 Product Information (from left): Cotton-blend Trench Coat – Net-a-porter, Stone Bell Sleeve Trench Coat – Miss Selfridge, Belted Trench Coat – Old Navy
Blazers:
Blazers have been an important part of a woman's wardrobe for decades, even in the 1980's when they had huge shoulder pads. I really like to rock mine with denim for evening, but I like it with nice pants and a cute blouse for an interview or work. Talk about versatility!
Product Information (from left): Blazer – Miss Selfridge, Knit Blazer – Forever 21, Vision in Viridian Blazer – ModCloth
Boot-cut Jeans:
So many of you have expressed to me that skinny jeans are not for you, and that is totally legit because they really may not be! The boot cut has a tiny flare at the end of it, making it an all-around more flattering jean because it balances out curves better. Choose a dark wash for the ultimate slimming effect.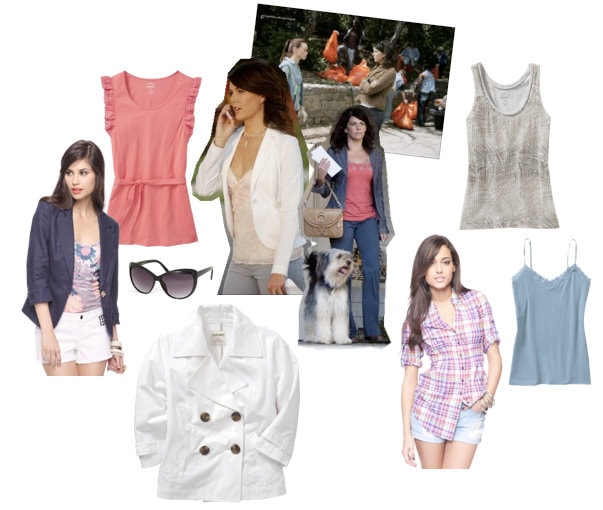 Product Information (from left): Dark Wash Flared Jean – Banana Republic, Boot Jeans – Gap, Slim Boot Jean – American Eagle
Ballet Flats:
What a great shoe for a college girl. Ballet flats are more functional than a heel for class, and can look really great for the evening or a hot date. Here are some that I think are particularly versatile for each aspect of your life!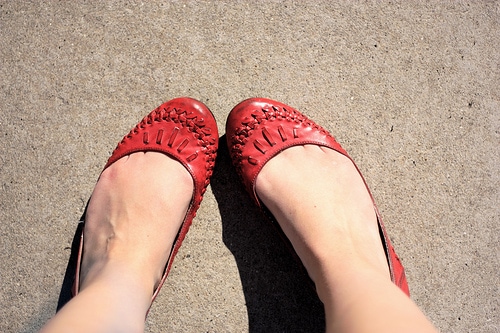 Product Information (from left): Studded Flats – TopShop, Tamatha Flat – Heels.com, Black Patent Bow Shoes – Peacocks.co.uk
Pearl Jewelry:
Whether you are intowearing long strands with a rocker tee or pearl earrings as your go-to pair (like myself), I think pearls have stood the test of time simply because there are so many different styles of them. If you're not sure whether to invest in a pair of real pearls, or go for a cheap pair of fakes, check out Liza's article Splurge vs Save: Investment Jewelry.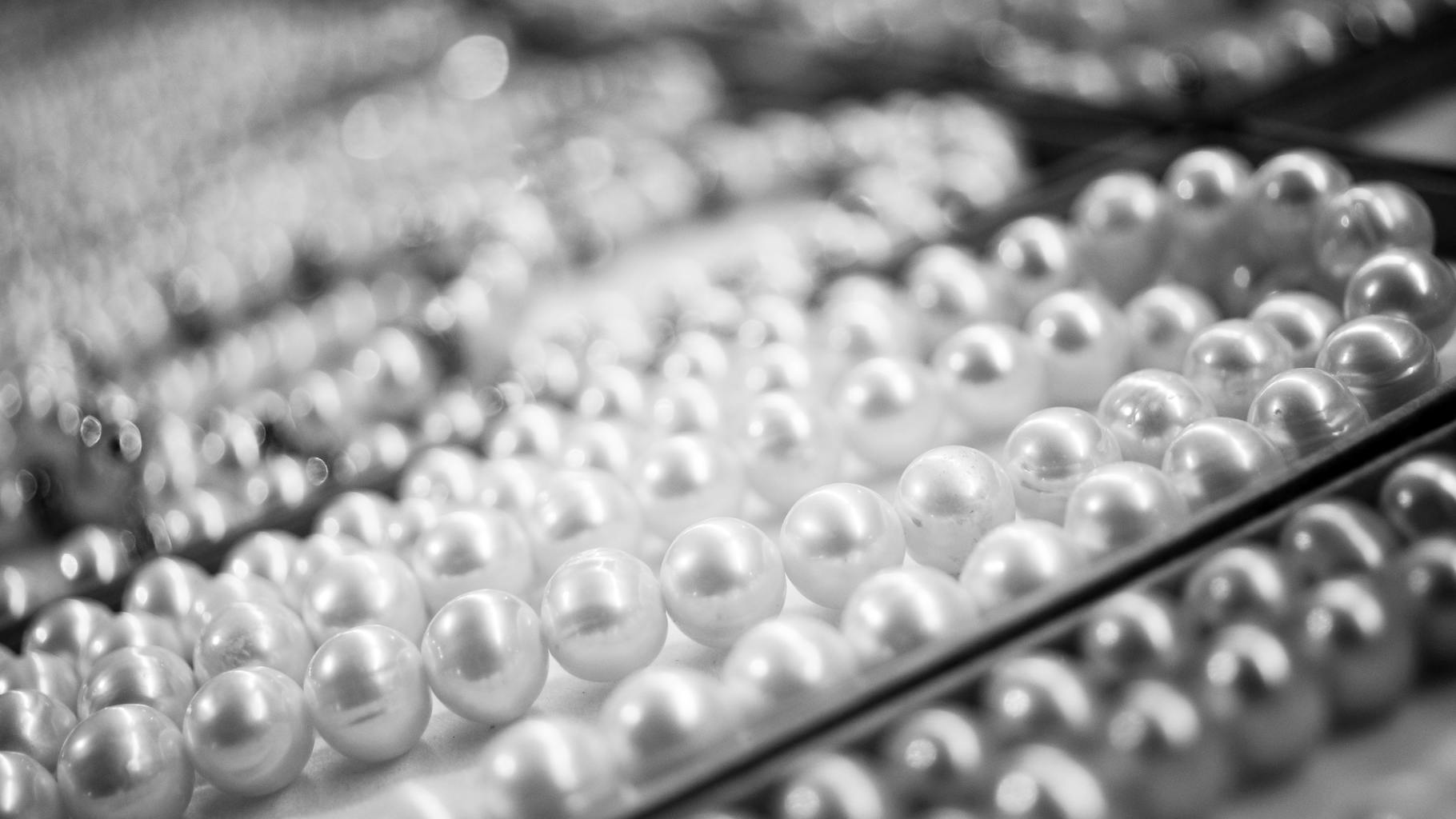 Product Information (from left): Pearl Ring – Piperlime, Pearl Embellished Necklace – American Eagle, Pearl Earring – Ice.com
What do you think?
Which pieces do you think have stood the test of time? How do the classics fill the holes in your wardrobe? What is your favorite style of pearls? My favorite classic shoe is the flat, but what is yours?