You girls know the drill by now: it's Thursday, and we're back with another Top 15 Fashion Essentials list.
This week, we're covering the casual, androgynous, and slightly sporty style originated by Diane Keaton in Annie Hall, improved by Jennifer Aniston, and perfected by Katie Holmes and Alexa Chung. Think of the looks found in a J.Crew catalog, or in a Gap advertisement and you'll get the vibe.
In case you missed them, check out our past list posts on classic and timeless essentials, street-chic fashion, electro urban looks, girly and sophisticated outfits, boho fashion, and rocker-chic ensembles.
Let's dive right in!
1. Menswear Watch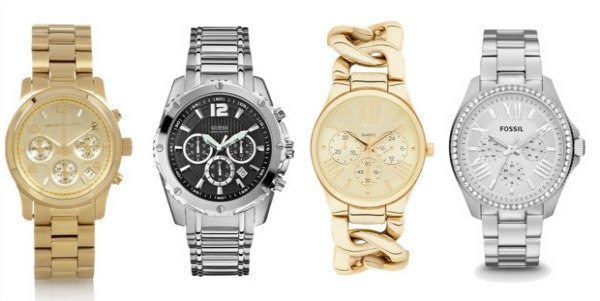 A nice one is an investment, but you'll be glad you set aside funds to purchase a classic timepiece. Look for a chunky menswear-inspired style in either silver or gold.
Michael Kors watches are hugely popular right now for twenty-somethings. They run around $250, which is a lot of money, but not a totally impossible amount to save up. I used some of the money I made from an internship to buy mine — a simple silver one with an oyster pearl face. This was several years ago, but I love it just as much now as I did when I first bought it!
It's important that your watch fits tightly enough so that it doesn't rotate around your wrist (or drag when you're writing or typing), but not so tight that it's uncomfortable. You can get links taken out at fine jewelry stores, as well as at some Sam's Club and Costco stores. Save the extra links just in case something gets damaged down the road!
Here are a few more watch brands that will make a statement and are worth investing in: Michelle, Fossil, Dolce & Gabbana, and Betsey Johnson.
2. Boyfriend Jeans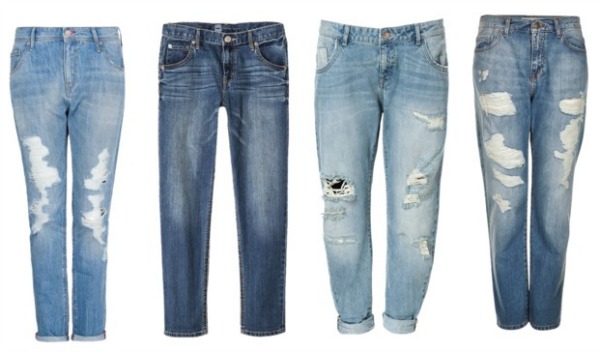 Although these took me awhile to warm up to, nowadays I rarely go a week without wearing a pair! Boyfriend jeans are a great piece if you want to mix girly items with something a bit tomboy-ish and unexpected.
For a relaxed fall outfit that's perfect for class, wear a (#11) long sleeved striped shirt with a (#7) warm vest and a pair of ankle booties.
Boyfriend jeans look fabulous and unexpected with stiletto heels. For your next night on the town, wear a (#5) silky blouse with black high heels, boyfriend jeans, and either a fur vest or a statement scarf.
Throw on a pair with a graphic tee, a cardigan, and ballet flats and call it a day.
3. Oxford Shoes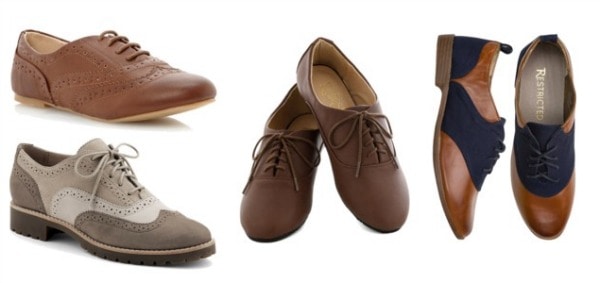 Oxfords,believe it or not, will contribute more to capturing this nouveau-Annie Hall look than almost anything else on the list. There's something just so…dapper and classic about them.
Oxford flats or heels look amazing when paired with a light and girly dress. Try pairing them with a tulle or lace skirt!
Wear oxfords with a pair of skinny jeans and a (#10) knit sweater.
Tailored shorts look fab with oxfords, too – especially a heavy (#14) tweed pair. Throw on a pair of tights underneath if it's cold out.
4. A Blazer
Blazers are awesome because you can get them in so many varieties (shrunken, boxy, boyfriend, and cropped just to name a few!). You can also buy them at all price points. I have several blazers in different cuts and made from different materials, so I have plenty to play with.
Lately, I've been mad-crushing on silk-lined velvet smoking jackets. Wear one with black dress pants, heels, and a lacy camisole underneath!
Throw on a blazer over a plain v-neck, and wear with a pair of (#2) boyfriend jeans or (#8) corduroys.
A blazer is a great way to stretch a summer dress into fall. Layer a blazer over a floral or chiffon dress with tights, a scarf, and (#3) oxfords.
5. Silky Blouses

I know that the term "silky blouse" is sort of general, but that's because the type you need simply depends on your own personal taste. I like my blouses slightly sheer and a little oversized, but if you prefer yours opaque and fitted, add one of those to your wardrobe!
Tuck one into a pencil or bandage skirt. Finish the look with a top knot, ankle boots, a (#1) watch, and a jacket.
Wear a silky blouse under a cardigan with a pair of (#8) corduroys and a statement necklace.
Add a scarf, a brooch, or tie a rolled-up handkerchief around your neck with a silky blouse to play up its proper vibe.
6. A Masculine Leather Belt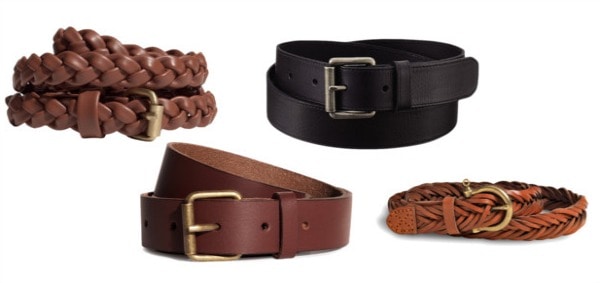 Clockwise from the top left: 1, 2, 3, 4
This one probably sounds like a no-brainer, but I find myself forgetting that belts serve so much more than just a functional purpose. Inexpensive faux leather ones often look pretty dang close to the real deals, so if your funds are tight, this is definitely a piece that you can get at Forever 21.
Summer dress + Cardigan + Scarf + Tights + Boot Socks + Riding Boots + a leather belt cinching the cardigan over the dress = perfect outfit straight from a viral Pinterest image.
You'll look chic and relaxed with a (#11) striped shirt tucked into khaki pants that are cuffed at the ankles and held up with a belt. Finish with (#9) canvas sneakers and textured hair.
Add a belt to maxi dresses, tunics, A-line dresses, or any piece that you want to add shape to.
7. A Vest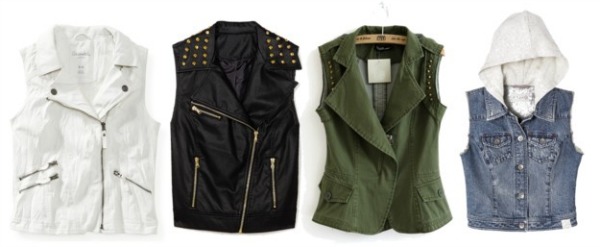 During the fall, there's nothing more stylish and cool than an awesome vest. Experiment with denim and leather vests, as well as puffer, fleece, and fur vests as well!
A puffy down vest is essential if you're often cold or live somewhere known for treacherous winters. To keep from looking like a snowman, either look for quilted versions or cinch one at your waist with a (#6) belt.
Denim vests are the ultimate wear-with-anything piece. Throw one over a dress, wear one over a long sleeved shirt and (#8) cords, or dress down a silky maxi dress or sequined skirt.
Fur vests and studded leather vests can add a really cool and bold pop to an otherwise simple outfit. Try them with jeans and a plain long sleeved shirt or a (#5) silky blouse.
8. Corduroys
When I first saw bright colored corduroy skinny pants at Gap, I was a little thrown off — I wore these suckers in grade school, do we really want to bring them back? After thinking about it though, I'm pretty much in love with today's take on cords. They're a great alternative to colored denim and have a cool (albeit tidier) '90s grunge vibe about them.
Skinny corduroys were practically made to go with riding boots and knit sweaters.
Try a pair of cords with a graphic t-shirt and a leather jacket or military anorak.
Look for deep, rich colors like oxblood, navy, and forest green. Because of the heavy and warm material, pastel corduroys don't work as well.
9. Canvas Sneakers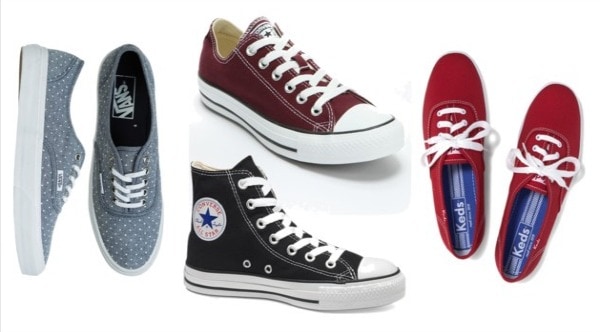 Clockwise from the left: 1, 2, 3, 4
It seems like the first thing all supermodels do the minute they get off a runway is throw on a pair of sporty canvas sneakers. Converse All-Stars are the go-to, but Vans, Keds, and even generic brands from Payless or Target all make great versions.
I think canvas sneakers always look rad when paired with a dress or a skirt.
Canvas kicks will look awesome with cuffed (#8) corduroys, a v-neck, and a jacket.
Because they're cut right below your ankles, these sneakers are insanely flattering on your legs. Show off your gams by wearing them with a pair of cut-off jean shorts!
10. Patterned Knit Sweaters

There's nothing quite as laid back and rustic as a patterned knit sweater. Get both fitted cuts and oversized styles for maximum versatility.
Fitted sweaters with animal graphics are fantastic for a Rachel Berry-esque outfit vibe. Make it less cutesy and more androgynous by pairing it with (#8) cords or khaki pants and a pair of boat shoes.
Some of my very favorite Cosby-esque knit sweaters have come from the men's section of Urban Outfitters. Similar to men's tees, they're cut longer and skinnier than most girl's designs, which makes them fit me better.
For a wintery outfit, wear a knit sweater with skinny jeans, boot socks, riding boots, and a beanie or trapper hat.
11. A Long Sleeved Striped Shirt

So fresh yet so classic. A boatneck striped long sleeve shirt will do wonders for giving your wardrobe a sporty and preppy vibe. They're a favorite of Jennifer Aniston, who's practically the poster girl for this casual, preppy, androgynous look we're channeling.
Wear a striped shirt or sweater over a black maxi dress to stretch it into fall. Finish with ankle booties, a (#13) brimmed hat, and a scarf.
These shirts look fantastic with almost every kind of pants you can think of: coated denim, harem pants, (#8) cords, (#2) boyfriend jeans, flared jeans, velvet pants, trousers, etc. Add a (#7) vest for an extra boost of style.
Wear one with a pair of skinny jeans, a statement necklace, and a pair of riding boots for a look that's straight out of a J.Crew catalog.
12. A Dress Shirt

A crisp and classic dress shirt is crucial to anyone's wardrobe, regardless of one's personal style, but they're particularly key if you're into a more androgynous, street chic look. Although they're expensive, Ralph Lauren Polo's dress shirts are the best ones I've found. They come in regular and slim cut, so you're bound to find one that fits perfectly!
Unlike (#5) silky blouses, finding a dress shirt that fits perfectly is essential. I love Ralph Lauren Polo's because they aren't the slightest bit sheer. It's also a good idea to try one on and check it out from all angles to make sure you have no awkward side boob peek-a-boo going on.
Turn a dress or maxi dress into a skirt by pairing it with a dress shirt layered on top. Add a leather jacket and ankle boots.
Layer a dress shirt over a v-neck, then add an anorak, blazer, leather jacket, or military jacket. Throw on a statement necklace if the mood strikes.
13. An Androgynous Hat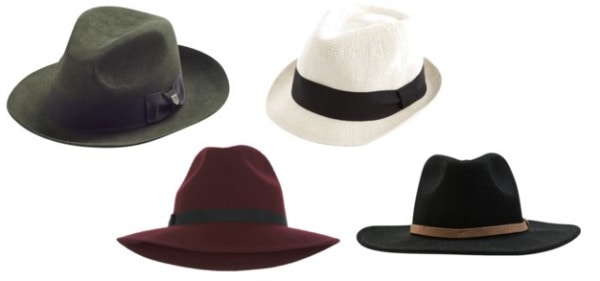 Clockwise from the top left: 1, 2, 3, 4
Pay homage to the ultimate androgyny queen herself, Diane Keaton in Annie Hall, by rocking a masculine hat from time to time. Fedora and ranch hats are great, but look into cabbie, newsboy, trapper, and even baseball hats, too.
A leather, denim, or floral baseball cap will give you the perfect casual-chic look that Alexa Chung and Katie Holmes are famous for sporting.
Ranch hats are a cross between a fedora and a floppy boho hat, and are perfect for making a lazy t-shirt-and-skinnies outfit look intentional and fancy.
Beanies are tried and true, ideal for bad hair days, and SO warm for walking to class. Don't forget about this good ol' standby.
14. Something Tweed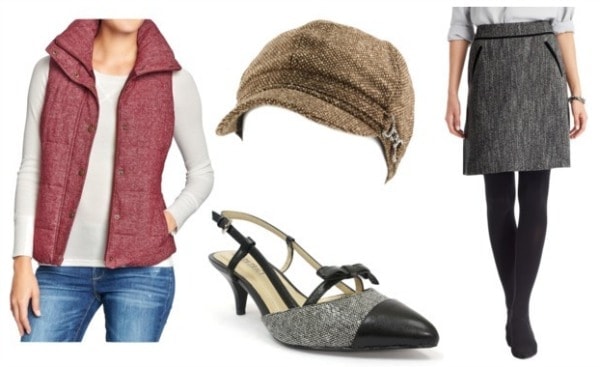 Clockwise from the left: 1, 2, 3, 4
For an extra touch of masculinity, a well-placed tweed piece can transform an otherwise girly ensemble into something totally interesting.
If you ever stumble upon a tweed jacket or blazer, snatch that thing up! It will look so wintery and cool, even with just a casual pair of jeans. Bonus points if you find a version with leather elbow patches.
Tweed vests are fabulous as well. Wear one with a solid colored long sleeve shirt and a (#8) pair of cords.
I've seen tons of tweed skirts and shorts, too. Wear them with tights and a delicate heel to balance your look out.
15. A Structured Purse

A structured bag will really help tie your look together and add to the overall aesthetic — just think about Alexa Chung and her Mulberry bags! Additionally, these bags are sturdy enough to tote tablets, magazines, books, or papers around in. Think of them as a sort of stylish briefcase!
When it comes to designer bags, a Michael Kors Hamilton bag is the perfect "it" bag –although it's very expensive, it's still less expensive than most people's rent. They're gorgeous and durable as well!
Of course, Hermès Birkins are the ultimate structured purse — but yeah, I don't think I'm going to be able to afford one of those anytime soon. Luckily for us, many other respectable designers (such as Michael Kors, Mulberry, Balenciaga, etc.) steal the size and structural elements from this legendary bag, so we can still (somewhat) enjoy a piece of it.
Urban Outfitters, Forever 21, and Target often have faboosh purse selections for a bargain.
Even More Style Guides:
Casual/androgynous style not your thing? Check out our other style guides to find the must-have pieces for YOUR aesthetic.
What Do You Think?
Do you identify with the sort of style? What pieces on here do you have? How do you like to wear them? What other pieces do you think should be on this list? What other styles would you like to see a post like this cover?
Leave a comment and share your thoughts!