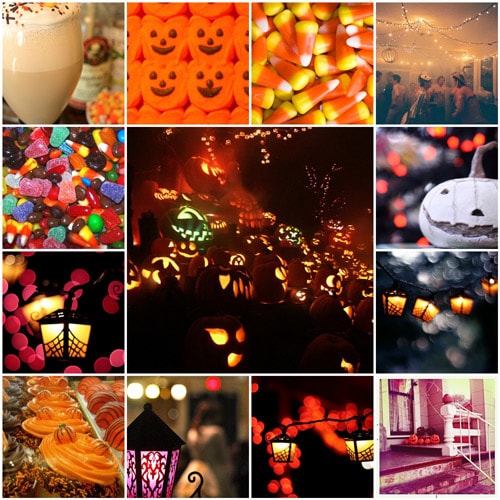 Photo Credits: 1, 2, 3, 4, 5, 6, 7, 8, 9, 10, 11, 12, 13
Tired of the typical college bar scene but still want to enjoy the fun spirit of Halloween this year? Don't worry: There are tons of ways that you and your friends can celebrate the holiday without conforming to the college norm. Here are three fun alternative ways to celebrate Halloween:
1. Fright Night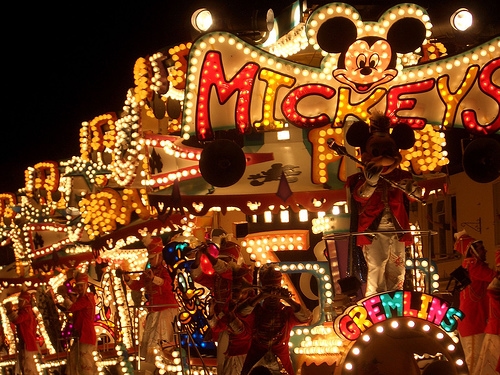 Make like a kid and soak up all the old-fashioned scary fun you can fit into one night. Start by hitting up a local amusement park with your girls: This time of year, most parks have special Halloween-themed nighttime events that run as late as midnight. Go after dark and venture through to see if they can make you scream.
Next, head home for a perfect combo of mini Halloween candy (have each friend bring her favorite kind, then share) and scary movies. If you're not into store-bought treats, test out your kitchen skills to whip up a batch of homemade Halloween delicacies, like these jack o lantern tarts.
For movies, have a marathon and mix it up between real scary flicks (like Paranormal Activity) and corny, campy movies (like Halloweentown). Not only will it let you experience the fun of being a kid on Halloween, it will give you a much-needed chance to de-stress with your girlfriends during this hectic time of year. The best part? No hangover the next day, so you can hit the books with a clear head, if need be!
2. Costume and a Conscience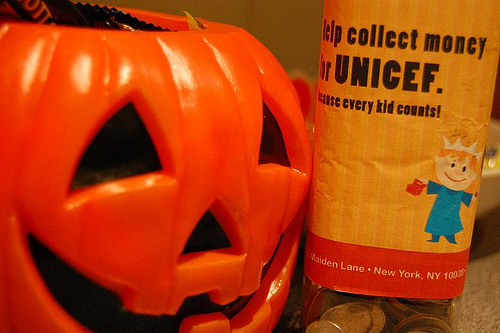 Did you ever trick or treat for UNICEF or a similar charity as a kid? Well, you're never too old to spend a holiday helping those in need.
Check with local charities to see if they're holding fundraisers you can help out with, like a kids haunted house or a food drive. Christmas isn't the only time to volunteer – in fact, organizations often need more help during times like Halloween, when most people don't think to donate or lend a helping hand. A couple hours of your time could really make a difference, and you'll feel that you spent your Halloween doing something worthwhile.
Also, many local charities and food banks hold "trick or eat" campaigns, where helpful volunteers (usually older teens or young adults) dress up and go door to door collecting perishable food items for the needy on Halloween night. (Do some googling to see if an org. near you does this!) Not only can you help out those in need, you're almost guaranteed to get a haul of Halloween candy, without the guilt!
3. Spooky and Sophisticated
Maybe you want to have a Halloween party, but don't want to do the whole tacky decorations, barely-there costumes, fridge-full-of-jello-shots thing this year. Instead, opt for a sophisticated and elegant Halloween soiree with just a few close friends. Really get into it and pick a theme, like "vampire chic," and have everyone dress accordingly. Think black lace, dark wigs, and, for the really daring, red contact lenses!
You can decorate with a gothic Victorian theme by lighting candles (or fake candles for dorms), and grabbing some accessories from the thrift store like lace tablecloths and silver trays for laying out hors d'oeuvres.
Also, mix up some fancy signature cocktails for the occasion: try adding vodka and lemon-lime soda to cranberry or cherry juice for a blood-red concoction that's simple and tasty. If you want to try something a little more complicated, you can check out this recipe for a Black Lagoon cocktail.
If conversation starts to dwindle, why not play some spooky games by breaking out the Ouija board or having a "seance"? You might get a laugh out of it, or maybe even a fright or two.
Thoughts?
What are your plans for Halloween?Are you throwing your own party this year? If so, what types of activities and refreshments do you have planned? Any other ideas for fun ways to celebrate October 31st? Leave us a comment and let us know!