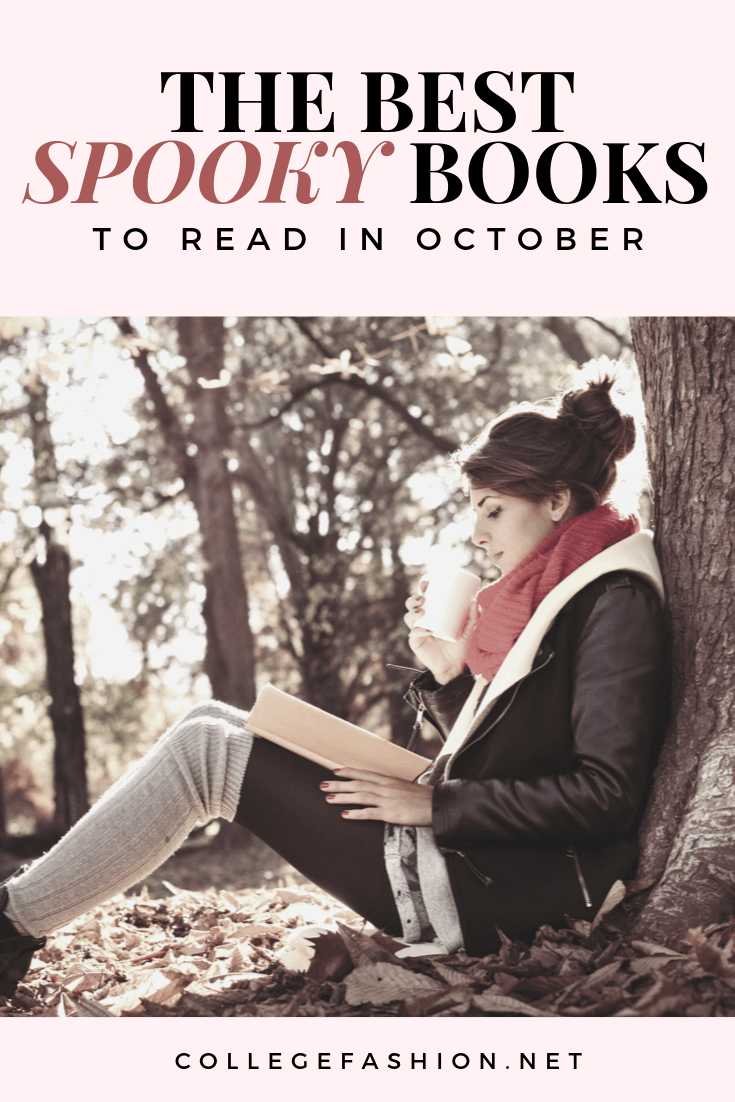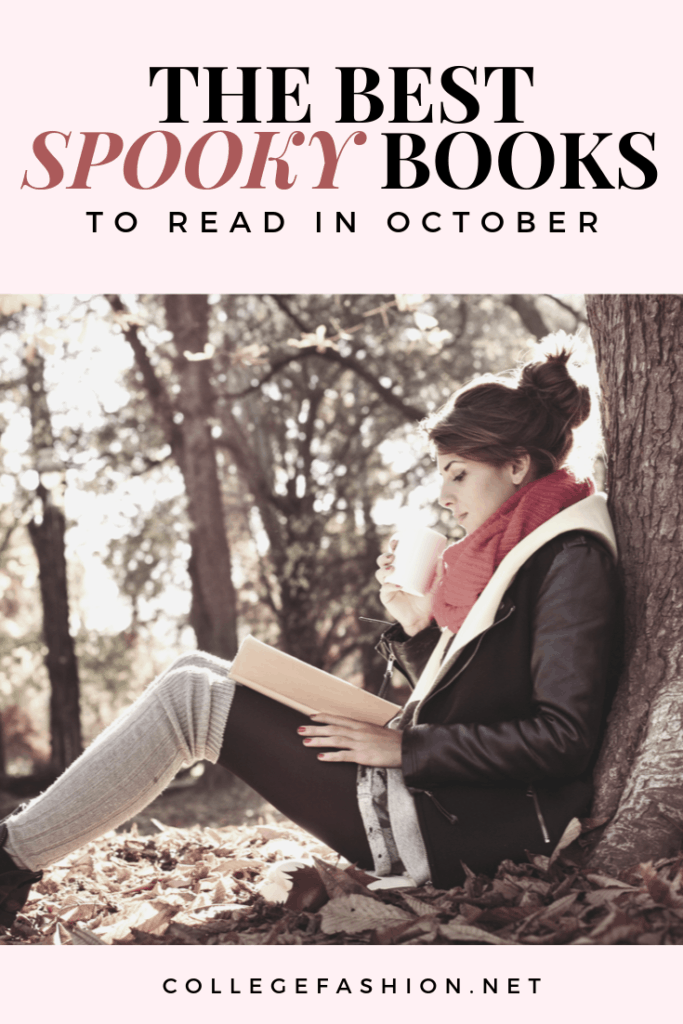 Now that we're midway through October, Halloween is just around the corner. Although, if we're being honest, I've been ready for Halloween since September 1st.
Growing up, I loved reading — I would check out stacks of books from the library and come back the next week for more. Like most students, though, I stopped reading for pleasure once I started college. It's hard when so many classes assign heavy readings each week! But fall and winter are the cozy seasons, and nothing complements a cozy day spent under the covers like a good book.
I love a good Halloween flick (see our favorite movies to watch in October for ideas there), but this time of year is one of my favorite seasons for reading. A spooky book is such a great way to get into the Halloween spirit if you aren't already.
Here are a few of my favorite spooky books of all time, plus some that I'll be reading for the first time this season!
1. Practical Magic by Alice Hoffman
Practical Magic is about two sister-witches trying to escape a long-standing curse on their family. Sisterhood, love, tragedy, and magic — what's not to love?
This is one of my favorite movies and books! If you haven't seen the movie, I recommend adding it to your watch list. If you've seen the movie but haven't read the book, don't expect it to be the same as the movie — they're both so special in their own ways.
2. The Red Tree by Caitlin Kiernan
The Red Tree is a supernatural horror book about a girl who moves to Rhode Island and discovers the scary reality behind local legends.
I haven't read this yet (it's on my list for this month), but reviews praise the strong characters and spooky plot. Plus, I love a book about legends-turned-reality – the mystery keeps me hooked!
3. IT by Stephen King
With the success of the movies based on this story, you probably know what this book is about. A group of children tries to defeat a scary clown that feeds on kids… and fear.
This is a great psychological thriller, and it has me spooked every time I pick it up. It's a long read, but well worth it — I consider it one of the best Halloween books for adults. Plus, it'll give you further insight into the characters in the movie that you might not have picked up on otherwise.
4. The Haunting of Hill House
If you've watched the series on Netflix, you're going to love the book!
The Haunting of Hill House is about four people who come to stay in an unfriendly, poltergeist-ridden house. Naturally, chaos ensues.
This book is genuinely scary — I refused to read it at night, and most of the reviews say the same! If supernatural horror stories are your jam, this haunted tale is right up your alley.
5. The Legend of Sleepy Hollow by Washington Irving
A classic ghost story! The Legend of Sleepy Hollow is about schoolteacher Ichabod Crane, his hapless attempts to win over a woman, and his eerie encounter with the headless horseman.
I went on a haunted hayride this past weekend and got to hear some of the lore behind the legendary headless soldier, and it brought back memories of reading this spooky book for the first time! I'll be re-reading it this week for sure.
6. My Best Friend's Exorcism by Grady Hendrix
This book is a supernatural thriller that's basically the teen version of The Exorcist. Best friends Abby and Gretchen have their friendship tested after a night out leaves Gretchen acting strange.
Reading this reminded me of Jennifer's Body but with a less toxic friendship. Definitely one of my favorites for the spooky season.
7. And Then There Were None by Agatha Christie
Here's another one of the best Halloween books for adults.
If you like spooky mystery novels, consider this a must-read. (It also made our list of the best mystery books, so it's a great intro to the genre.)
Ten strangers are lured to a mysterious island mansion for a dinner party, during which they are accused of guilty secrets. At the end of the night… one of the guests is found dead.
It's a little gothic and a lot spooky. Perfect for your next night in.
8. Bitten by Kelley Armstrong
Bitten is the first novel in Armstrong's Otherworld series, which is a fabulous Y/A franchise.
Bitten is about a female werewolf (the world's only one) who wants nothing more than to be free. This book is gripping and is followed up by Stolen, which introduces witches. Each new novel introduces a new supernatural element, which makes these books so fun to read.
9. Hocus Pocus and the All-New Sequel by A.W Jantha
If Hocus Pocus isn't on your must-watch list this Halloween, you're doing it wrong! That said, have you considered trying the book version too?
This classic story is about a boy named Max, who accidentally unleashes the sinister Sanderson Sisters from the afterlife and has to stop them from carrying out their evil plans. The sequel takes place 25 years later when Max's daughter finds herself in a similar situation…
10. A Cosmology of Monsters by Shaun Hamill
If you're looking for spooky books to read in October, look no further than A Cosmology of Monsters. This unsettling novel tells the story of a world inhabited by monsters and the people who must learn to coexist with them.
A Cosmology of Monsters is a dark and atmospheric read that will keep you up at night. It's perfect for fans of horror and the supernatural and is sure to get your heart racing. So if you're looking for a scare this October, be sure to check out A Cosmology of Monsters.
11. The Broken Girls by Simone St. James
The Broken Girls by Simone St. James tells the story of a cursed boarding school and the dark secrets that it holds. With its atmospheric setting and chilling events, The Broken Girls is sure to keep you up — don't read if you have an early morning class!
12. White Smoke by Tiffany D. Jackson
This eerie novel follows the story of a group of teens who are haunted by a deadly spirit known as the White Smoke. With its chilling atmosphere and suspenseful plot, White Smoke is a page-turner you might want to read with the light on. So if you want a truly spine-tingling read this Halloween, then be sure to check out White Smoke by Tiffany D. Jackson.
13. All These Bodies by Kendare Blake
This creep-tastic novel tells the story of a woman who starts seeing dead people everywhere she goes. With its unsettling atmosphere and short, sharp chapters, All These Bodies is perfect for reading on a dark night.
14. Heart-Shaped Box by Joe Hill
This novel tells the story of Judas Coyne, an aging rockstar who collects macabre memorabilia. When he purchases a haunted suit from an online auction, he has no idea what he's in for.
Heart-Shaped Box is a spine-tingling read that will have you hooked. If you're looking for a book that will give you chills, then this is the one for you.
15. 12 Nights At Rotter House by J.W. Ocker
"12 Nights at Rotter House" by J.W. Ocker is a perfect choice for those looking for a good scare. The story follows a group of people who stay in a supposedly haunted house for 12 nights, in an attempt to prove that the ghosts are real.
But as the group begins to experience strange and terrifying events, they start to wonder if they're in over their heads. With its hair-raising scares and horror movie plot, "12 Nights at Rotter House" is sure to thrill.
16. In the Vines by Shannon Kirk
This haunting tale follows the story of a woman who returns to her childhood home after her parent's death and discovers that the house is haunted by a dark presence. It's emotional, engrossing, and just scary enough to be perfect for Halloween.
What are your favorite spooky books?
I hope you've enjoyed our list of the best Halloween books for adults. Of course, those are just a few examples — there are soooo many more to love, so comment your faves below! Happy haunting!
Did you like these spooky books to read in October? Well, check out even more of our favorite books below. —