I'm not the best at planning, hence why I don't have a costume for Halloween yet. When you're busy with class and work and everything else, time just flies by! The same goes for my Halloween decorations – I had all these plans to make our apartment cute and festive, but dropped the ball. And then this week started and I realized "oh man, Halloween is next Monday *insert crying face emoji*."
Fortunately, there are some cheap and easy DIY Halloween decorations that not only make for a fun Thursday night project with friends, but will look glam enough to display throughout the weekend.
If you're as excited as I am, read on for these five adorable projects:
Ghost Piñatas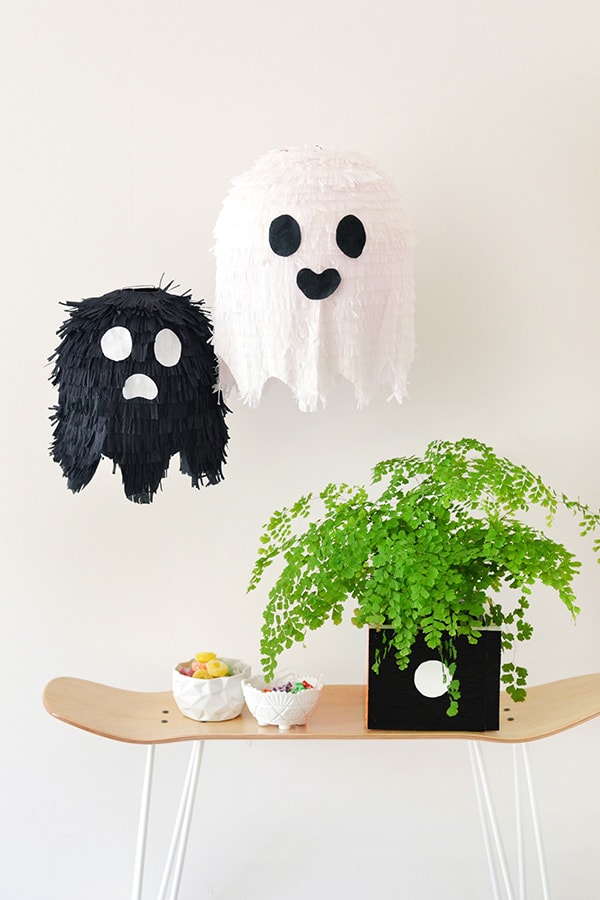 via Make and Tell
I'll admit that the last time I tried to make a piñata was probably in 1st grade, and I had a lot of assistance from my mom. But you want to know the best thing about this DIY? You. Don't. Have. To. Paper. Mache. Is that not the best news? Every time I mess around with that stuff I turn into a sticky mess.
All you need for this project are paper lanterns (available at almost every craft store) and the patience to cut up strips of crepe paper! These ghosties are honestly too sweet for me to fathom beating with a bat.
Gold Glitter Skull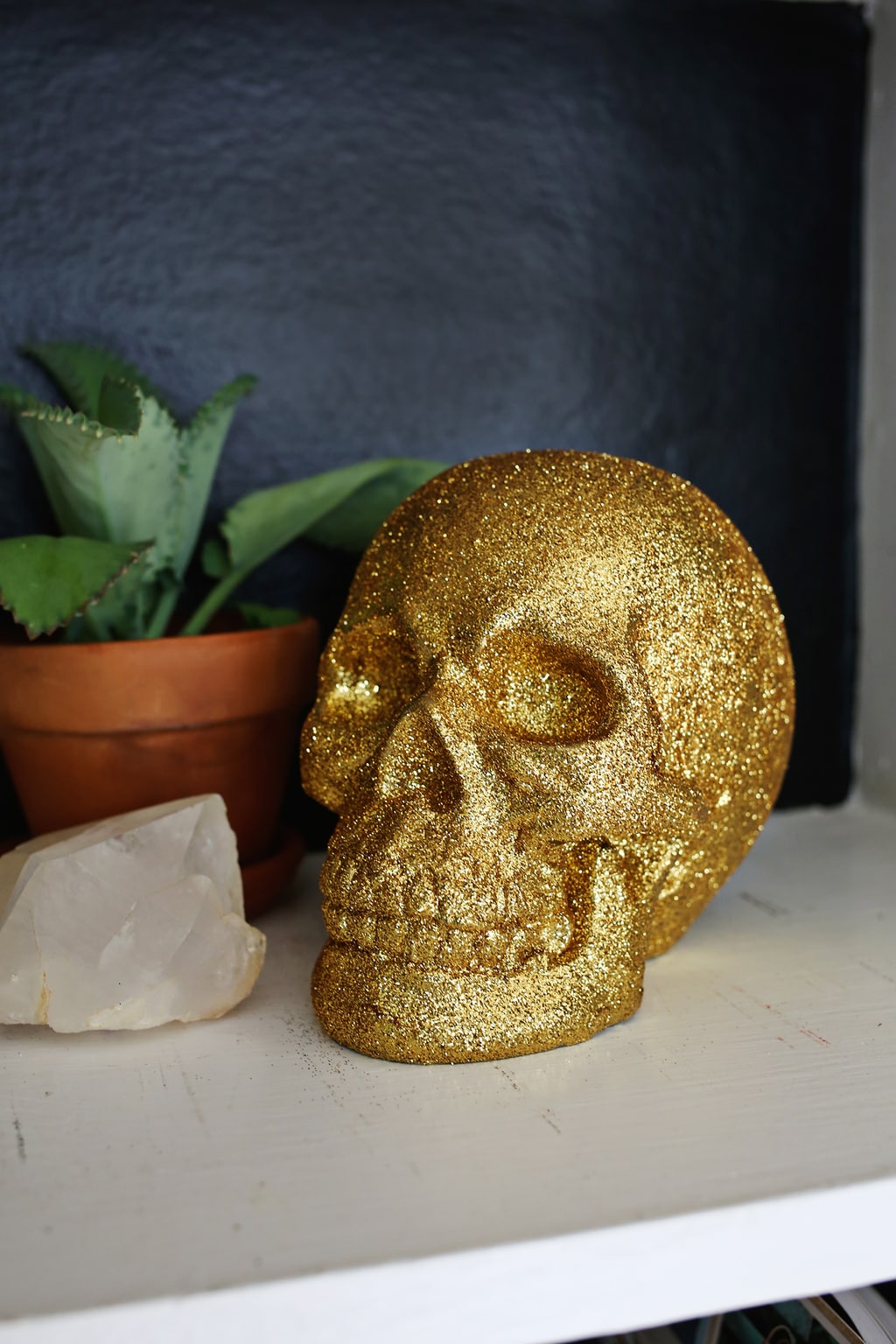 via A Beautiful Mess
So this captures my two favorite things – gold and sparkles. At first I was really hesitant about this project, after all, where does one find a skull? And then I remembered, duh, it's Halloween season! You can probably find craft skulls at craft stores or even Target.
This skull is so easy to make, too, as all you need is spray paint, glitter, and mod podge (never mind, I guess these projects will leave me sticky).
Whimsical Pumpkins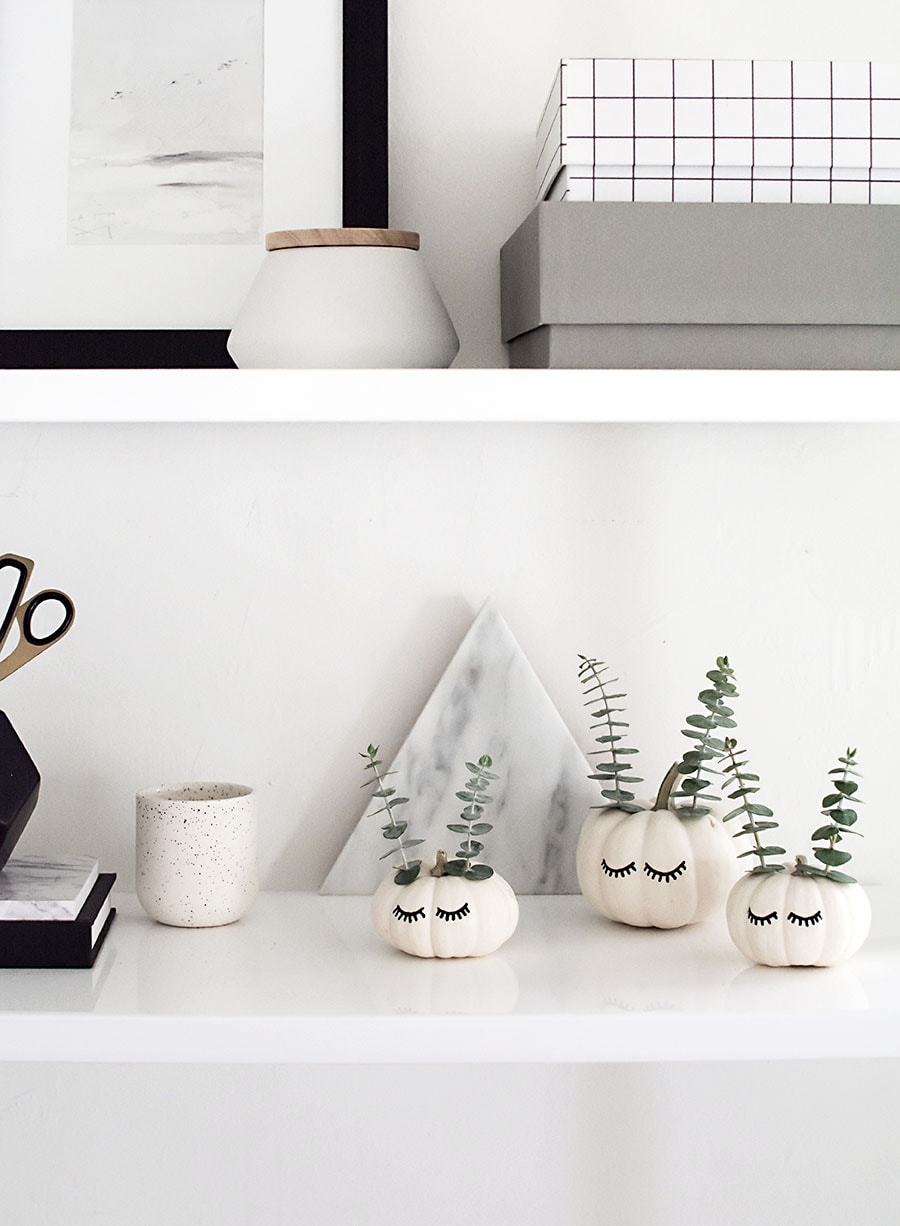 via Homey Oh My
I fell in love with these the moment I saw them. I'm not a very scary, jack-o-lantern decor type person, and orange pumpkins are a bit too bright for my tastes. White pumpkins are so much more subtle, and usually you can find these wherever you buy your traditional pumpkins (the author of the post found hers at Whole Foods).
Also, if you get to the part about needing a drill, don't freak. Your standard pumpkin carving tools or even a pocketknife will do the trick.
Spell Books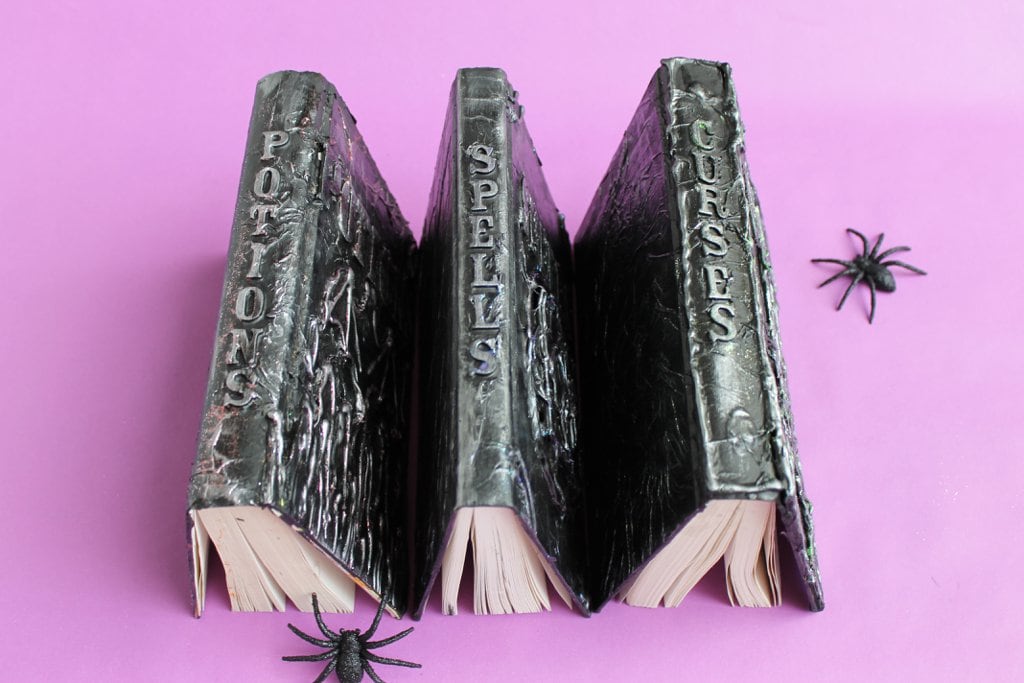 via POPSUGAR
Okay, these probably take the most work of all the projects, so skip this one if you're short on time or want something simpler. But they are just too amazing for me not to mention, especially because I am a huge Harry Potter fan and that's what these remind me of.
Bonus: If you have books that you need to re-use, or you find some at a thrift store for cheap, this could be a great way to repurpose them.
Pun-kins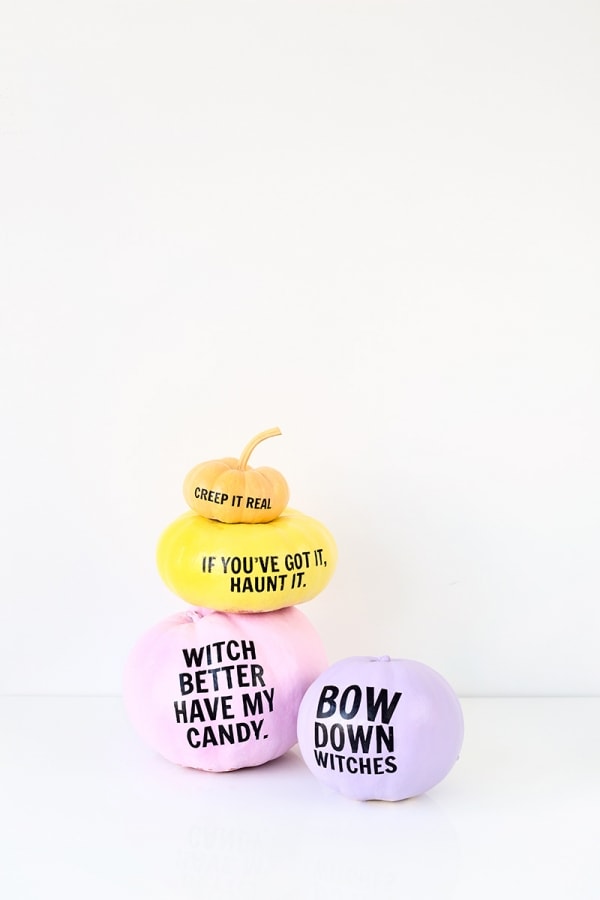 via Studio DIY
Oh, how I love a good pun. If these also seem complicated, they're really not. You're just painting pumpkins and then painting puns.
I'd only recommend painting if your handwriting is exceptional (fortunately I have a friend coming over who has handwriting to die for), but you can follow the method outlined on Studio DIY's site which involves printing the quotes onto tattoo paper. You probably don't have any lying around, but if you can find some at an office store or Walmart that would suffice. Alternatively, if you have Amazon Prime, this might be a time to take advantage of it (the paper is here). You'll want to, because the result is so Instagram-worthy.
How do you decorate for Halloween?
Have you decorated your apartment? Share your favorite DIY projects in the comments!