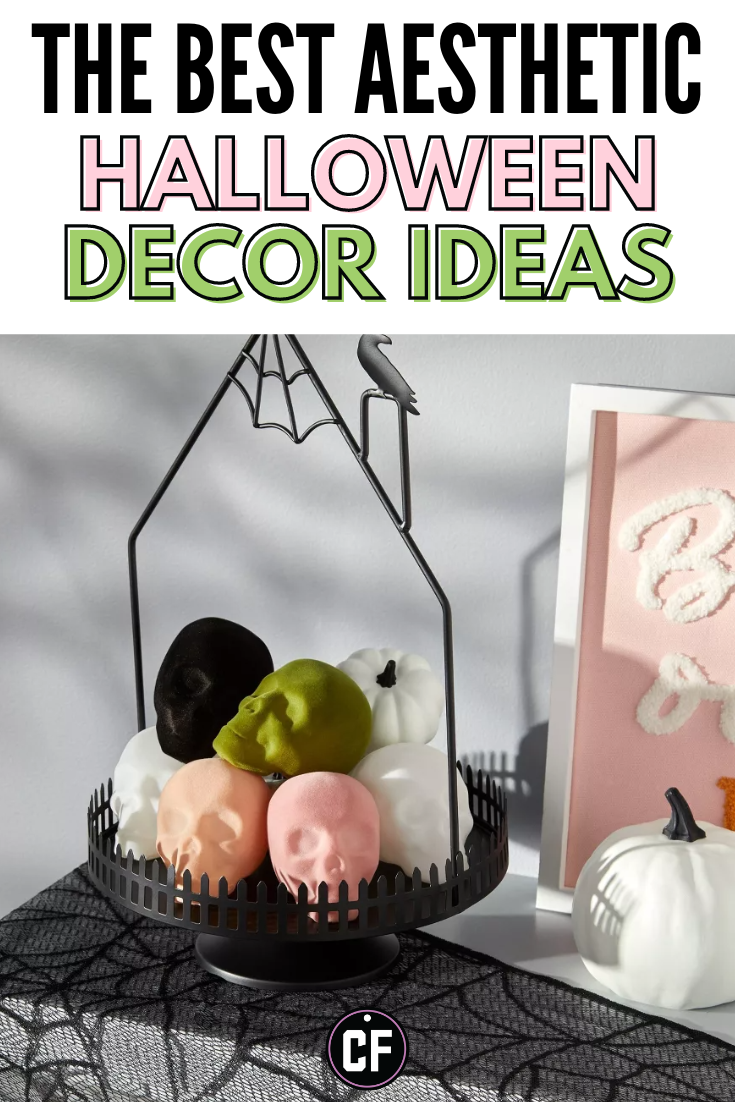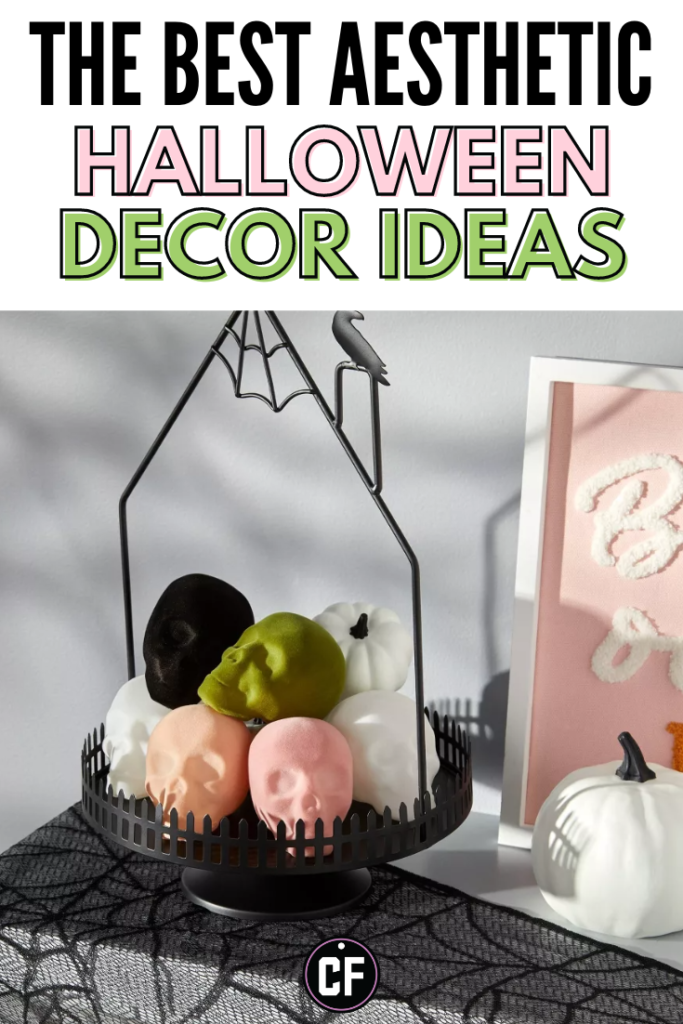 Halloween is fast approaching, and if you're like me, it's the time of year when you get fully into the spooky season spirit. I'm stocking up on candy and apple cider, Hocus Pocus is on repeat, and of course I'm planning out a cute Halloween costume.
The only thing left to do is to decorate! Today we're sharing all of our favorite Halloween decor ideas for dorms and apartments to help you bring your space into spooky season with style. Read on for all of our tips and a full shopping guide.
Why Halloween Decor Matters in College Apartments
I'd argue that in college, it's never been more fun to celebrate holidays! We're all working hard at our classes, and we deserve to enjoy life at the same time. That includes making time for fun activities like decorating for Halloween and enjoying a cute and cozy space.
Plus, if your apartment or dorm is a go-to spot for pre-gaming, getting ready, or parties, you definitely want to deck it out for the season. Your friends will appreciate the holiday vibes!
Budget-Friendly Room & Apartment Transformations
Here are some amazing Halloween apartment tours to get your ideas going!
Aesthetic Halloween Apartment Tour
Classic & Cozy Halloween Apartment
Fashion Girl Halloween Apartment
Spooky & Vibey Halloween Apartment
DIY Halloween Decorations
On a budget? Us, too. Fortunately, there are some cheap and easy DIY Halloween decorations that not only make for a fun Thursday night project with friends but will look glam enough to display throughout spooky season.
Ghost Piñatas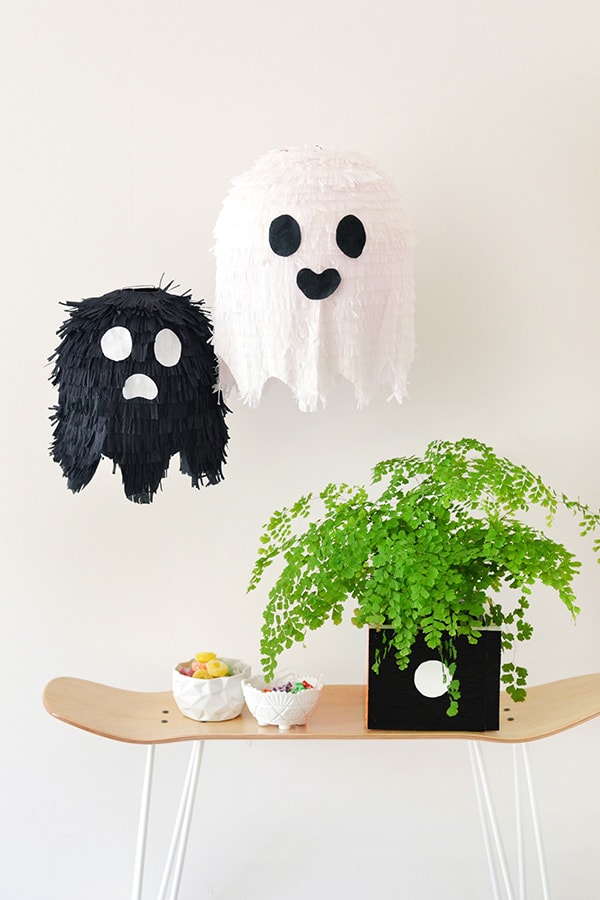 via Make and Tell
I'll admit that the last time I tried to make a piñata was probably in 1st grade, and I had a lot of assistance from my mom. But you want to know the best thing about this DIY? You. Don't. Have. To. Paper. Mache. Is that not the best news? Every time I mess around with that stuff, I turn into a sticky mess.
All you need for this project are paper lanterns (available at almost every craft store) and the patience to cut up strips of crepe paper! These ghosties are honestly too sweet for me to fathom beating with a bat.
Gold Glitter Skull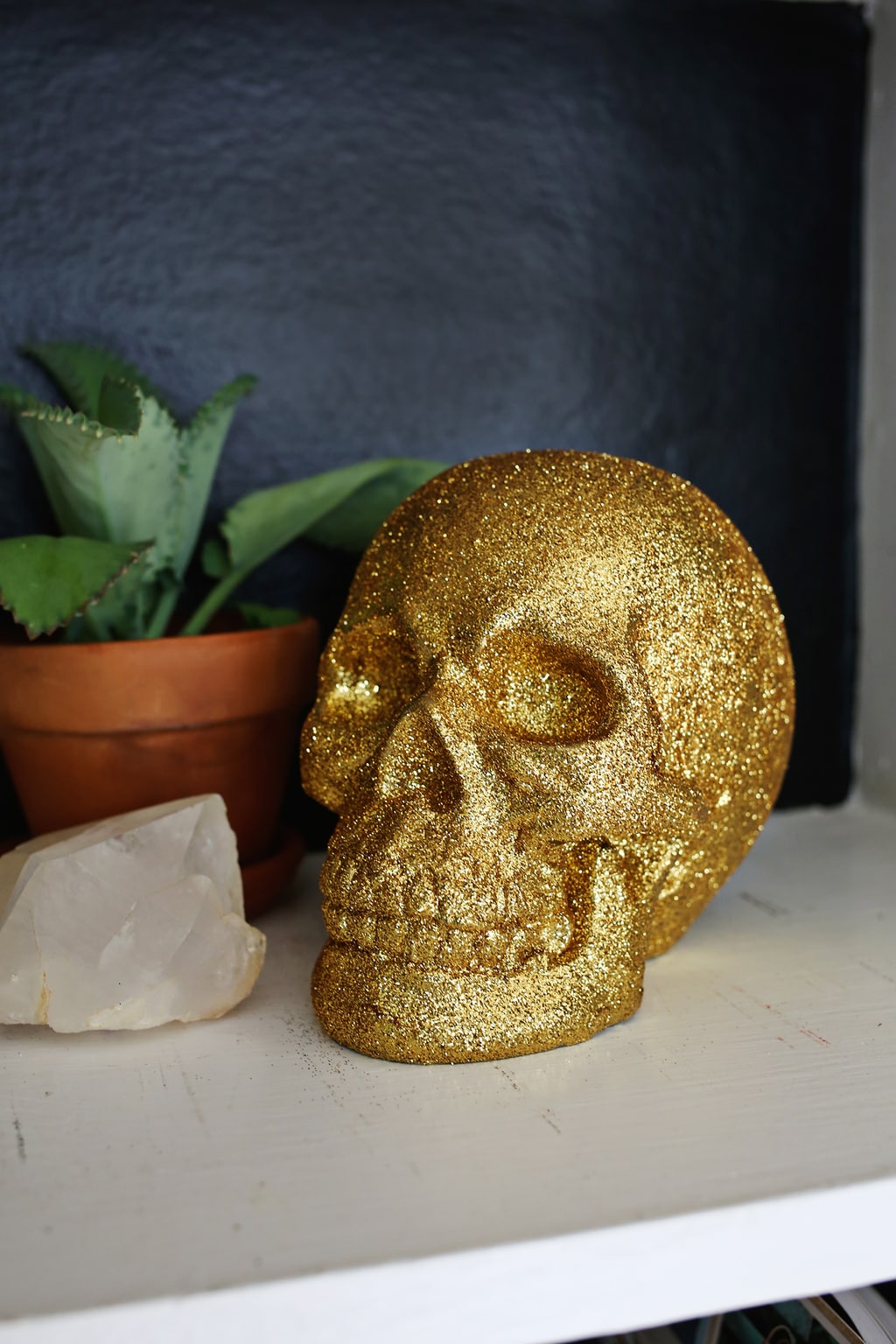 via A Beautiful Mess
So this captures my two favorite things – gold and sparkles. At first, I was really hesitant about this project; after all, where does one find a skull? And then I remembered, duh, it's Halloween season! You can probably find craft skulls at craft stores or even Target.
This skull is so easy to make, too, as all you need is spray paint, glitter, and Mod Podge (never mind, I guess these projects will leave me sticky).
Whimsical Pumpkins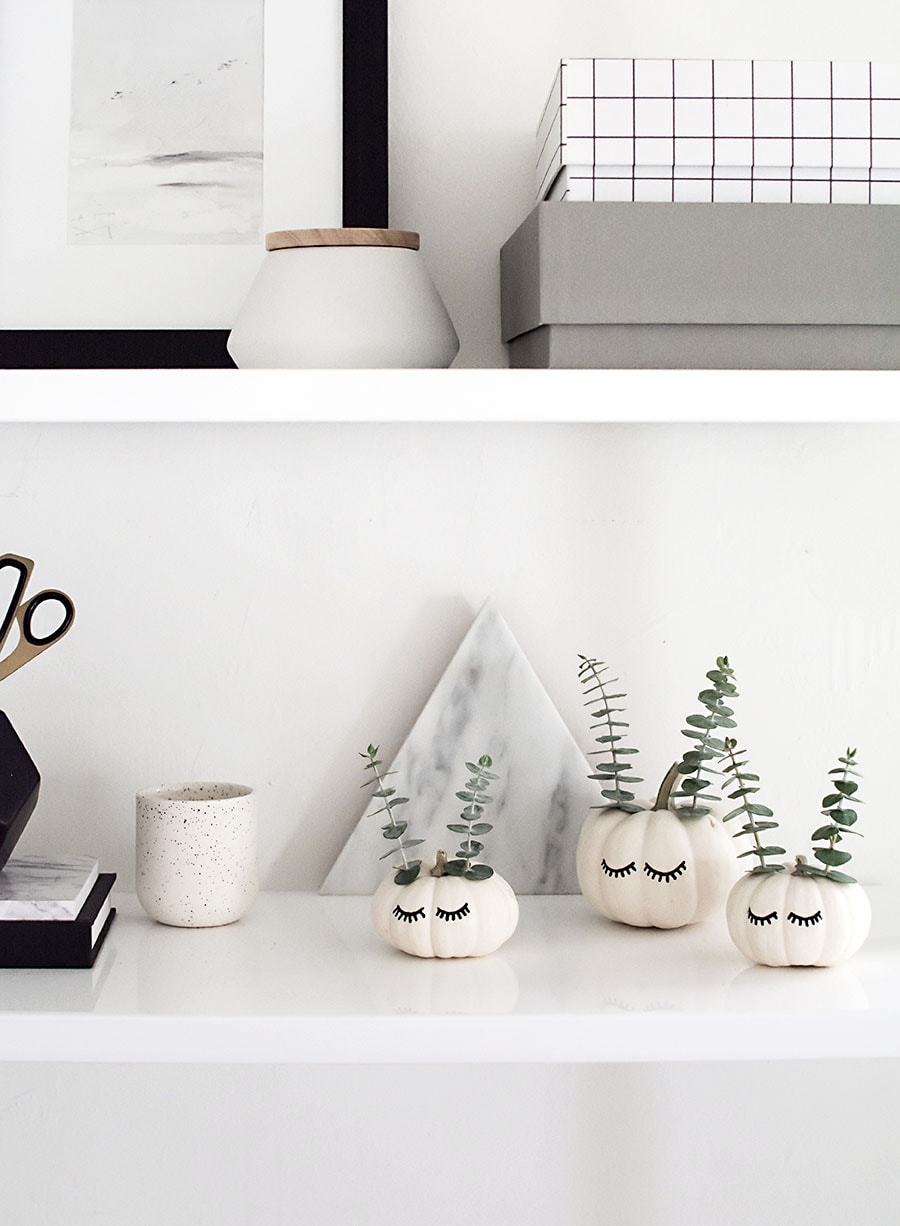 via Homey Oh My
I fell in love with these the moment I saw them. I'm not a very scary, jack-o-lantern decor type person, and orange pumpkins are a bit too bright for my tastes. White pumpkins are so much more subtle, and usually, you can find these wherever you buy your traditional pumpkins (the author of the post found hers at Whole Foods).
Also, if you get to the part about needing a drill, don't freak. Your standard pumpkin carving tools or even a pocketknife will do the trick.
Spell Books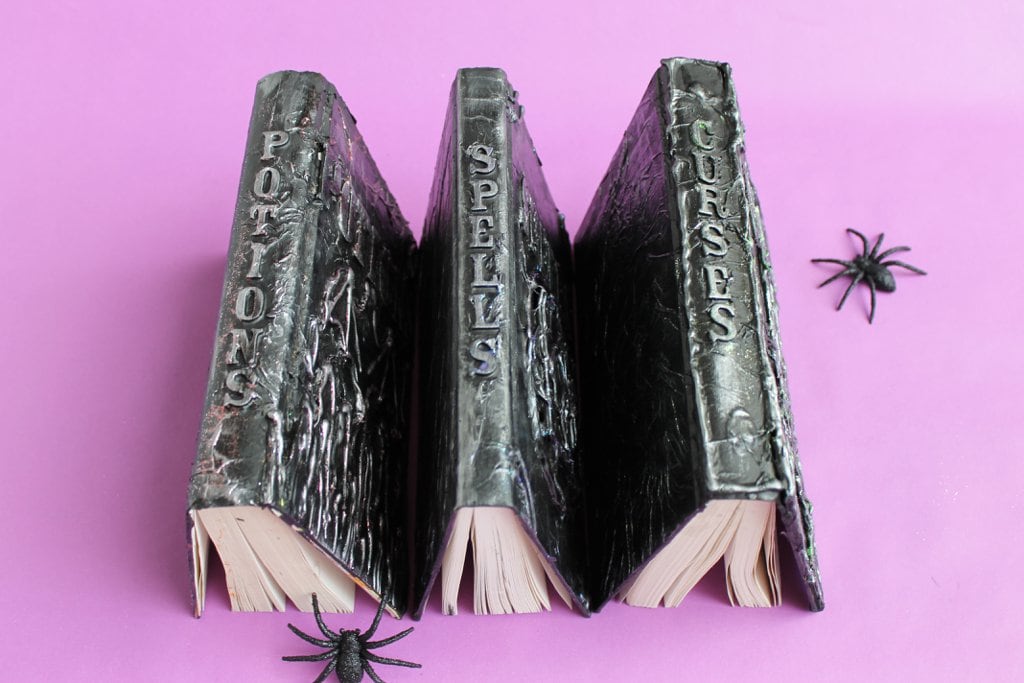 via POPSUGAR
Okay, these probably take the most work of all the projects, so skip this one if you're short on time or want something simpler. But they are just too fantastic for me not to mention, especially because I am a huge Harry Potter fan, and that's what these remind me of.
Bonus: If you have books that you need to reuse or you find some at a thrift store for cheap, this could be a great way to repurpose them.
Pun-kins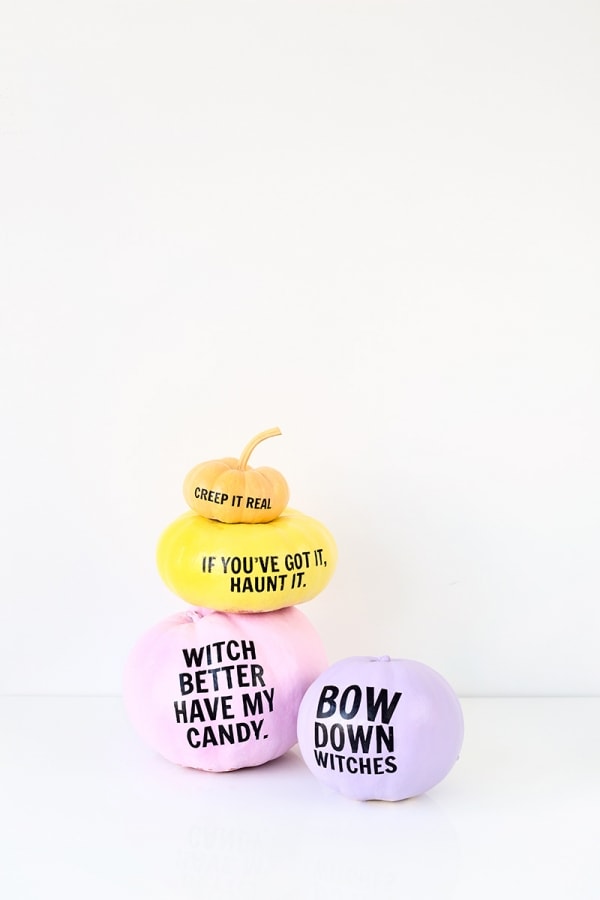 via Studio DIY
Oh, how I love a good pun. If these also seem complicated, they're really not. You're just painting pumpkins and then painting puns.
I'd only recommend painting if your handwriting is exceptional (fortunately, I have a friend coming over who has handwriting to die for), but you can follow the method outlined on Studio DIY's site, which involves printing the quotes onto tattoo paper. You probably don't have any lying around, but if you can find some at an office store or Walmart, that would suffice.
Alternatively, if you have Amazon Prime, this might be a time to take advantage of it (the paper is here). You'll want to because the result is so Instagram-worthy.
Spooky Centerpieces
If you do want to spend a little money on your decorations, below, I'll list some cute options that are all budget-friendly and adorable. Let's start with your dining table!
Adorable Pumpkin Centerpiece Ideas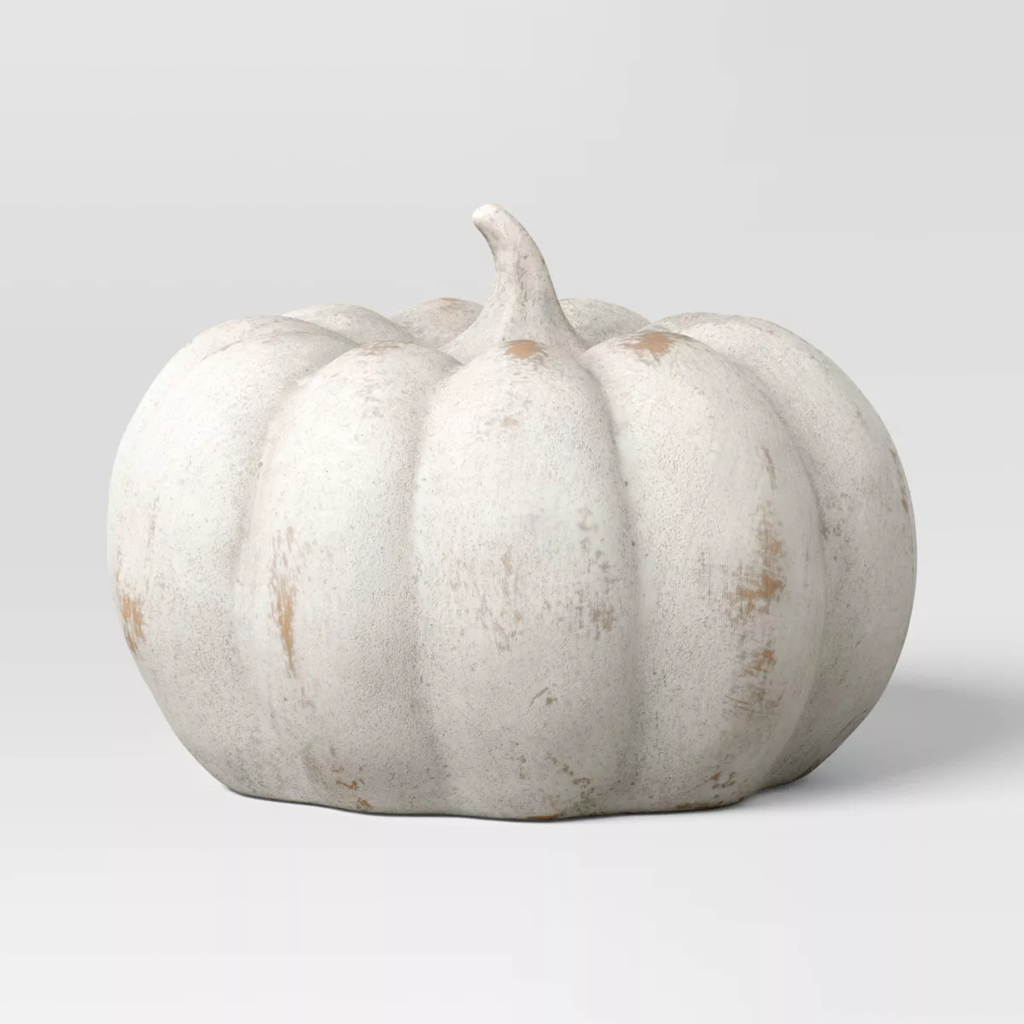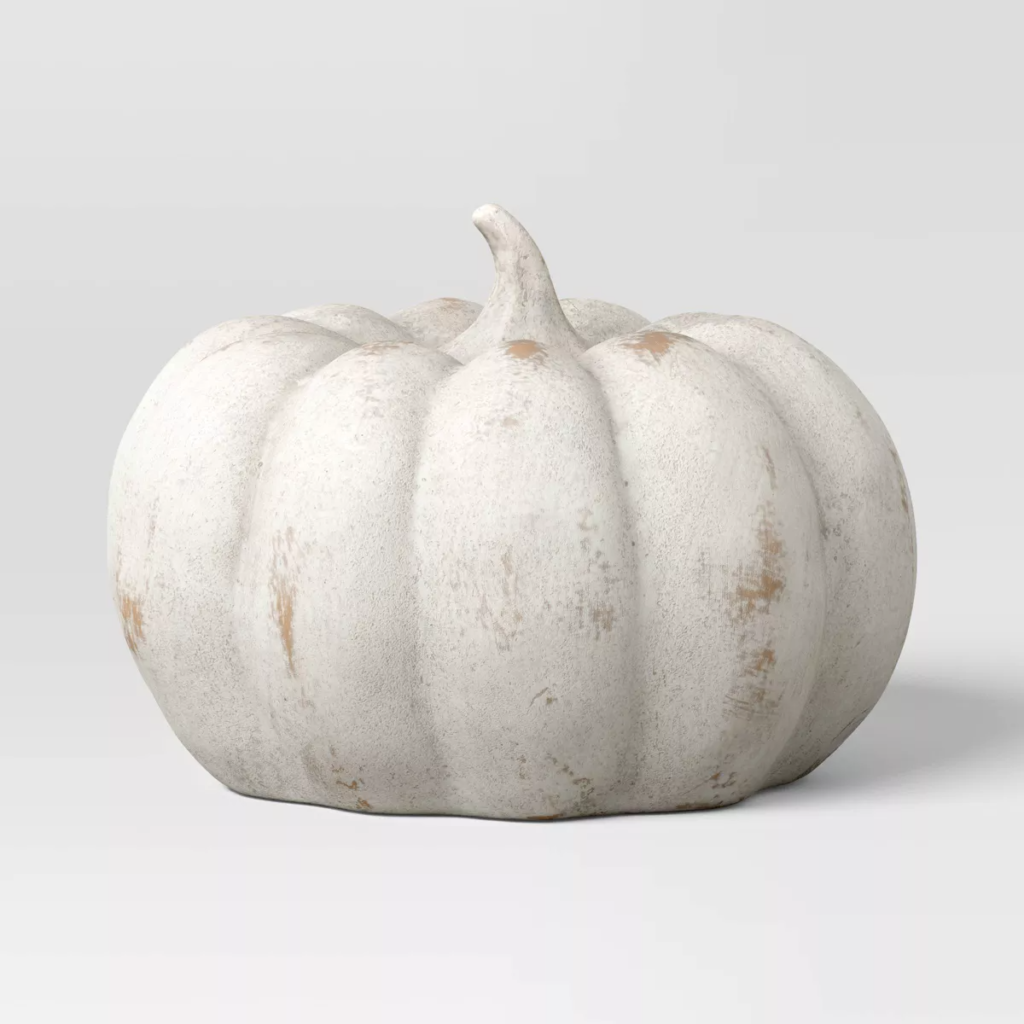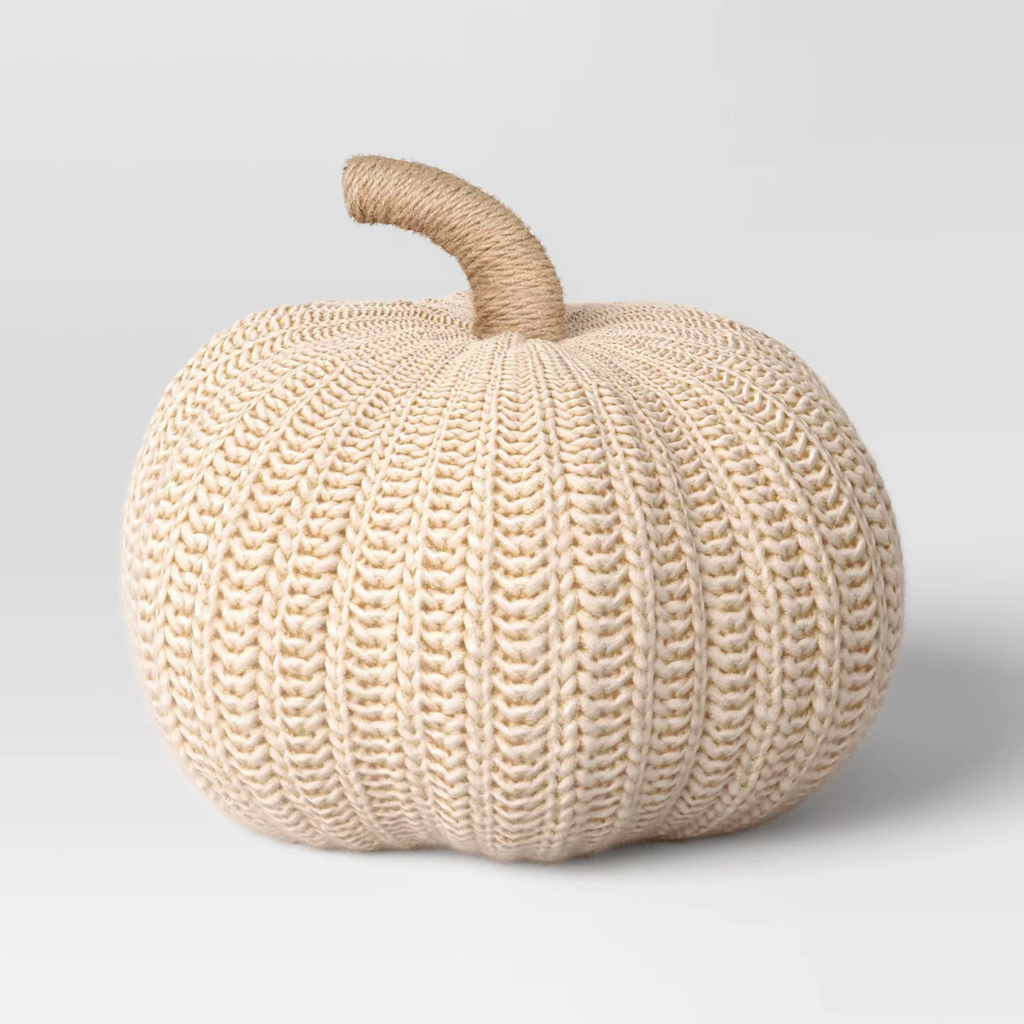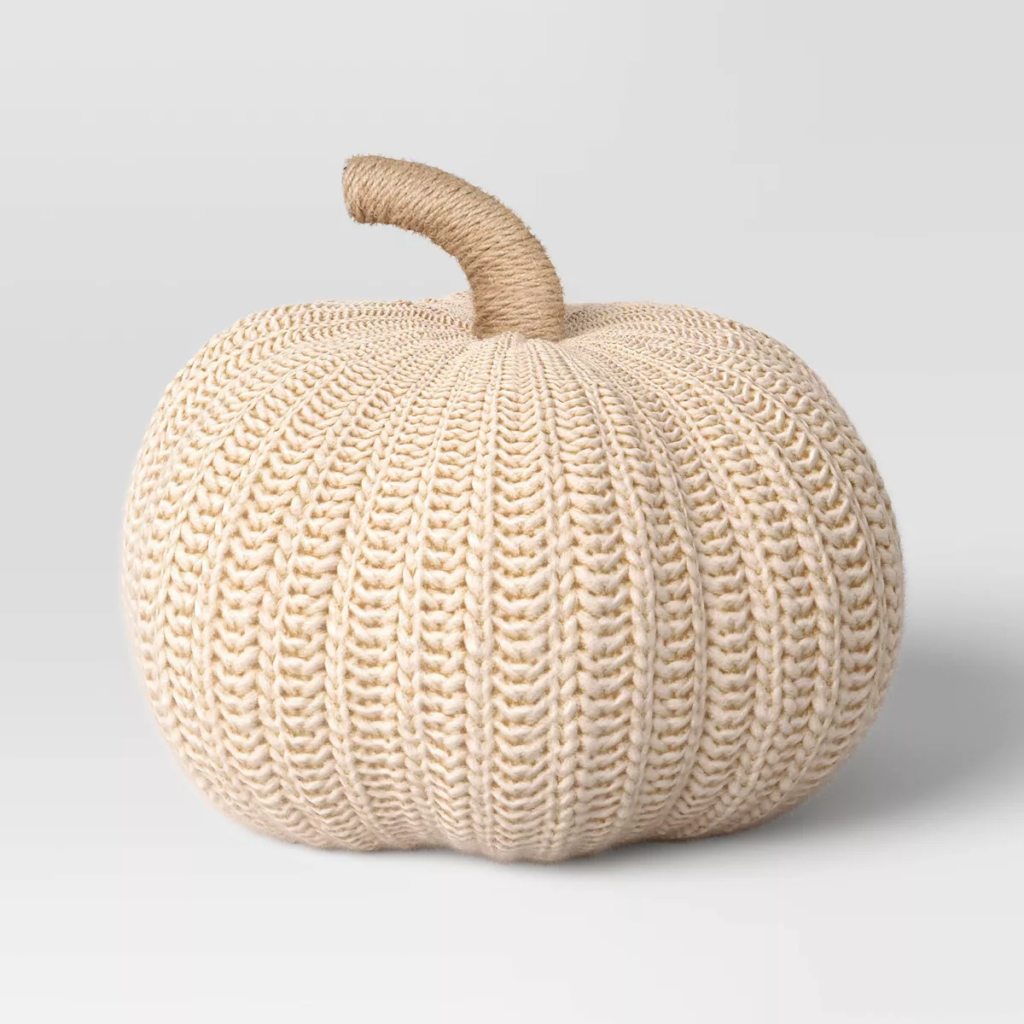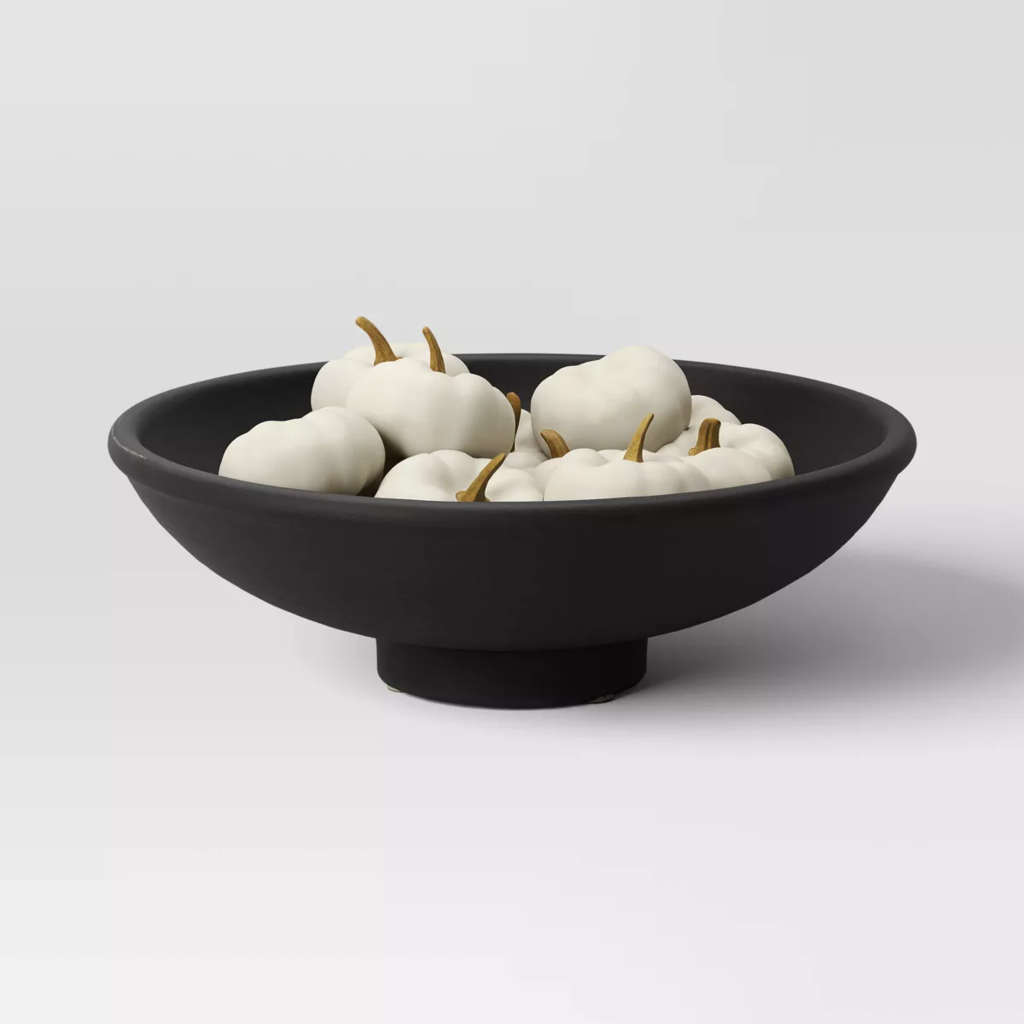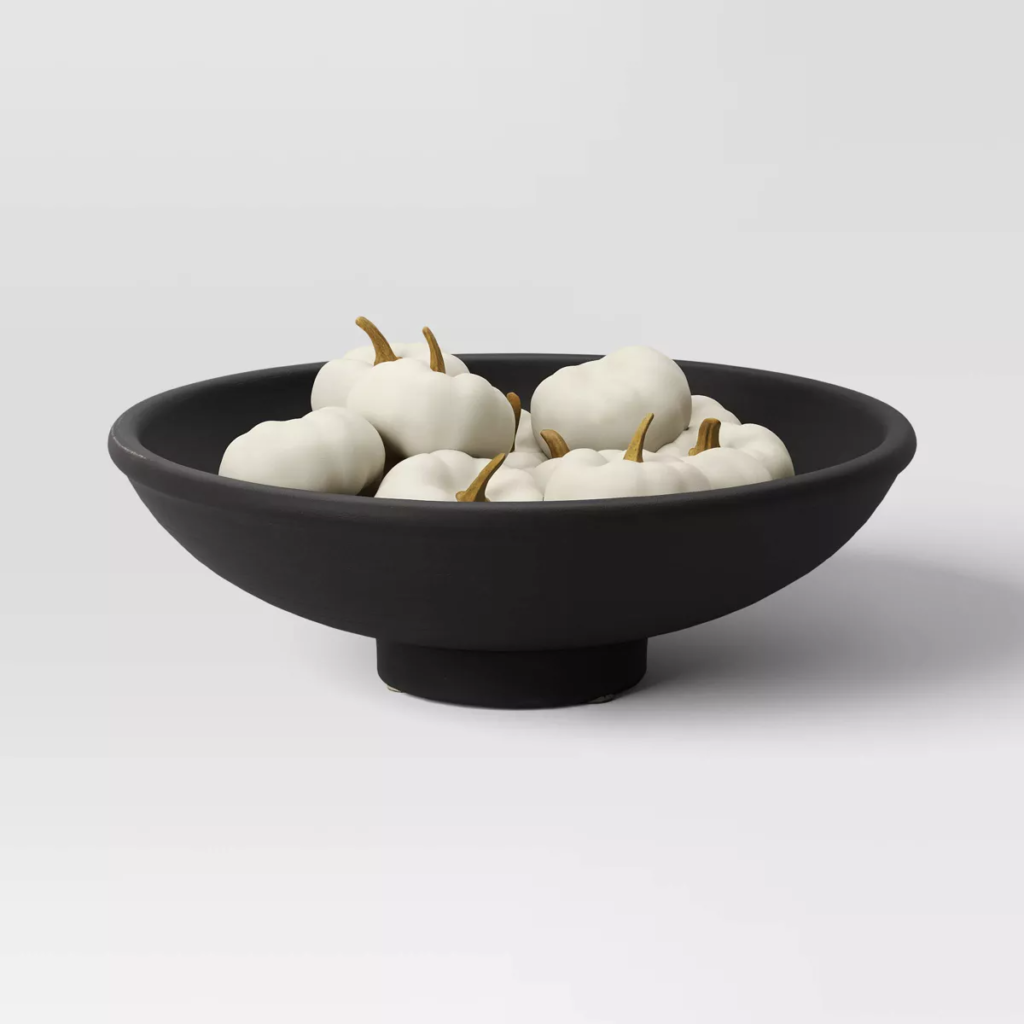 One of the easiest ways to get your apartment feeling like Halloween is to decorate with pumpkins or use a pumpkin as your centerpiece on your table.
I love the look of ceramic and fabric pumpkins because they work for the whole fall season, well into Thanksgiving. If you want something a little more Halloween-specific, you can use a pumpkin-shaped glass jar filled with Halloween candy or go for some adorable black and white painted pumpkins for a "Nightmare Before Christmas" vibe.
Hauntingly Beautiful Floral Arrangements
You can never go wrong with flowers as a table centerpiece!
Whether you opt for seasonally appropriate blooms or go for faux flowers (honestly I use these all the time — no shame in my game), your space will have a Halloween vibe if you keep to either orange or dark/black tones.
I particularly love the Halloween roses above — they have such a beautiful gothic vibe!
Terrifying Table Settings: Plates, Placemats, and More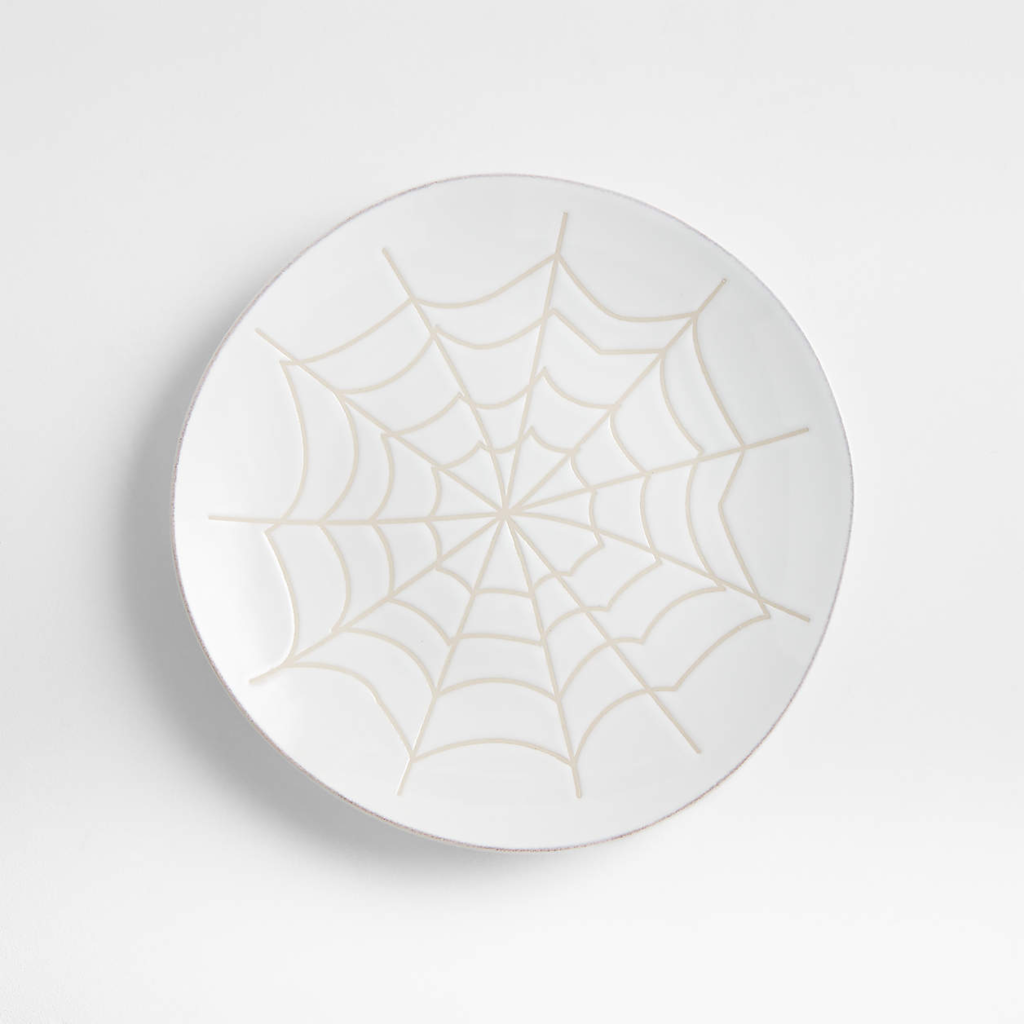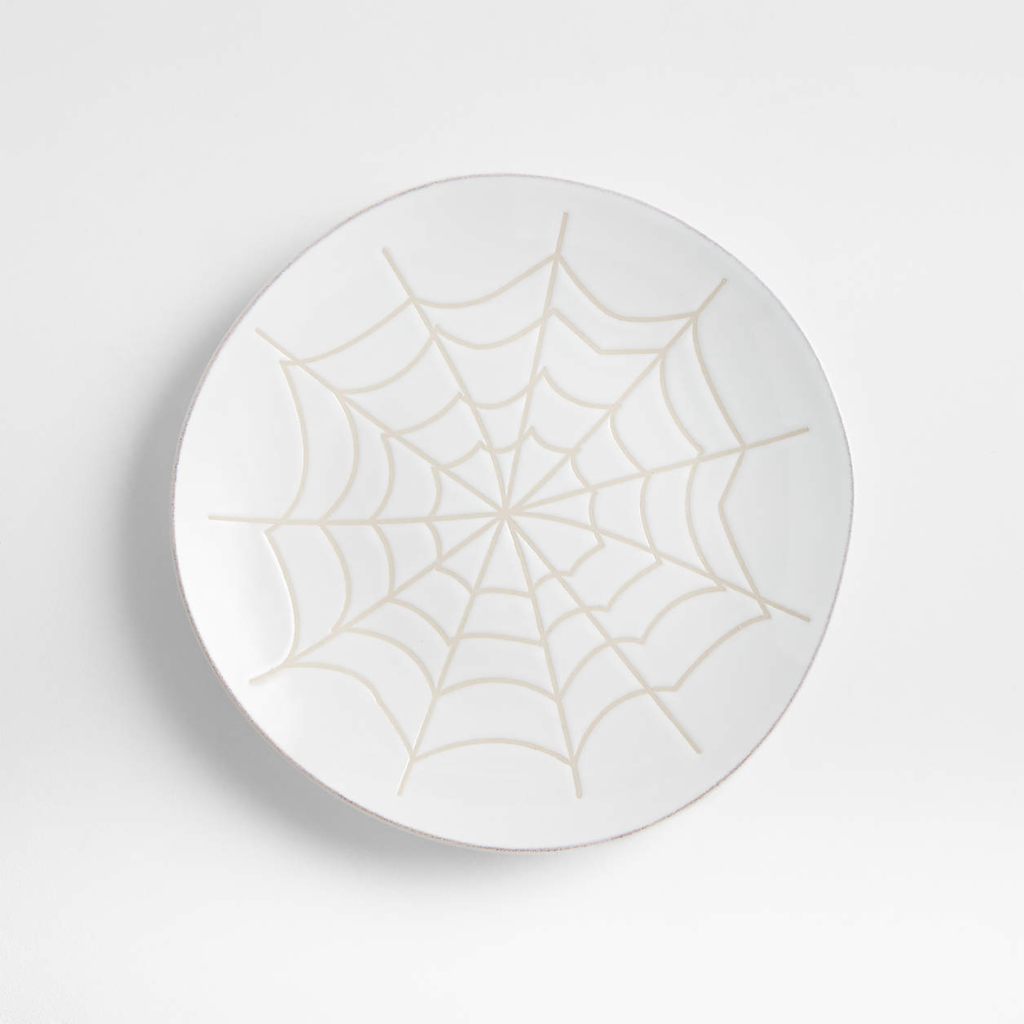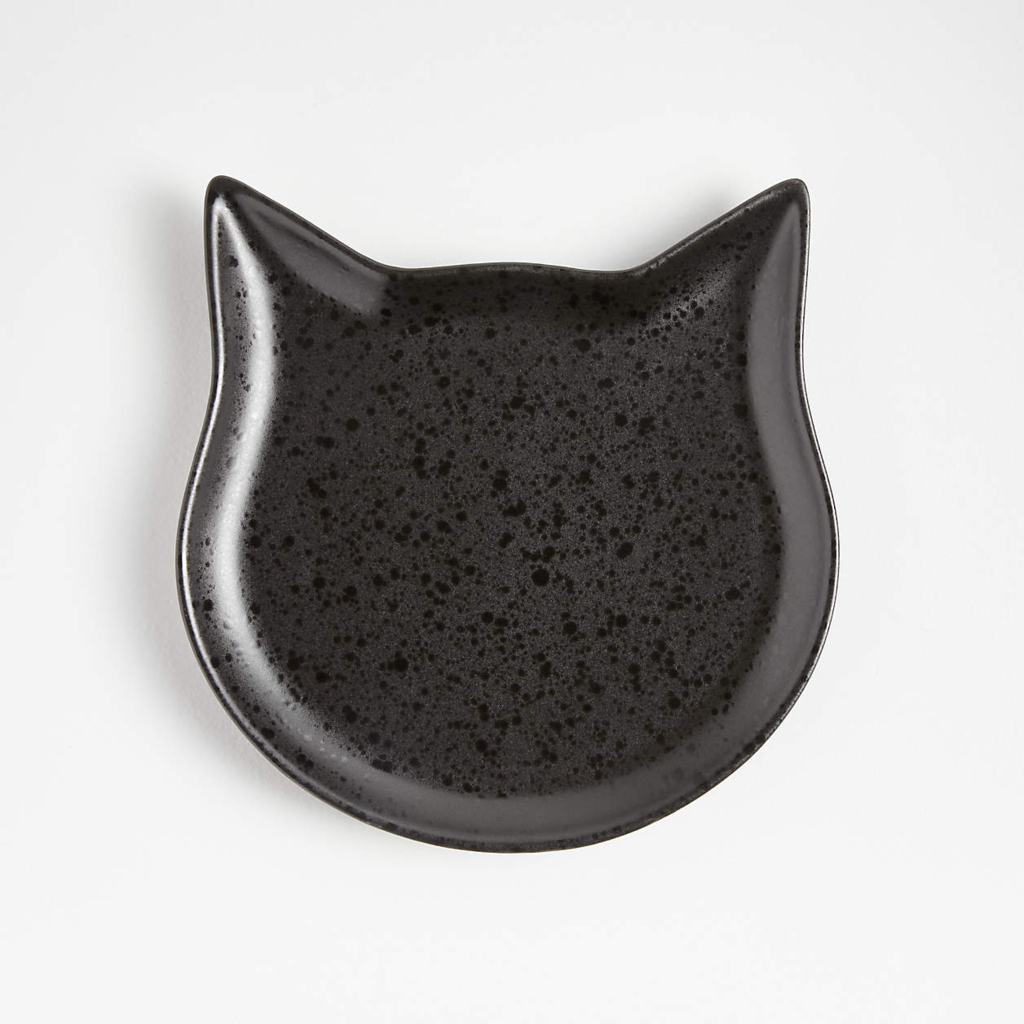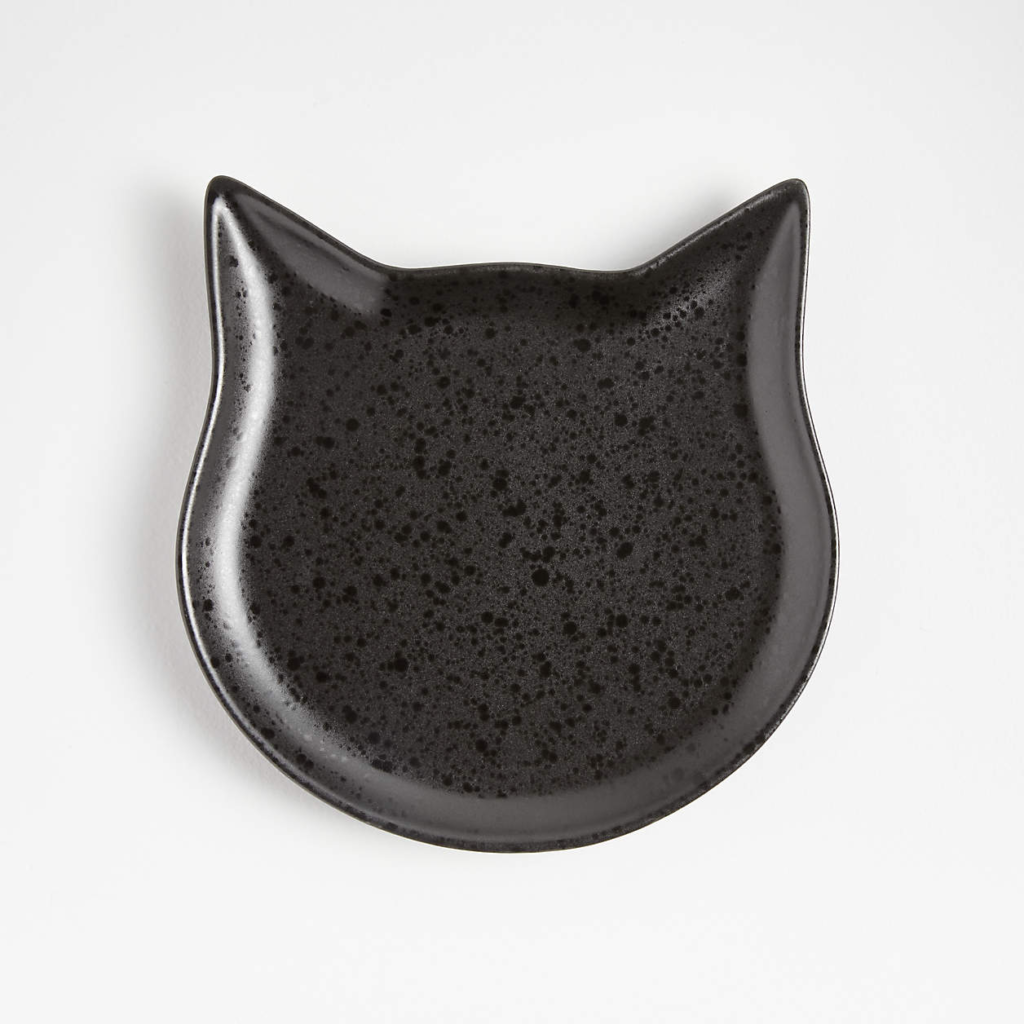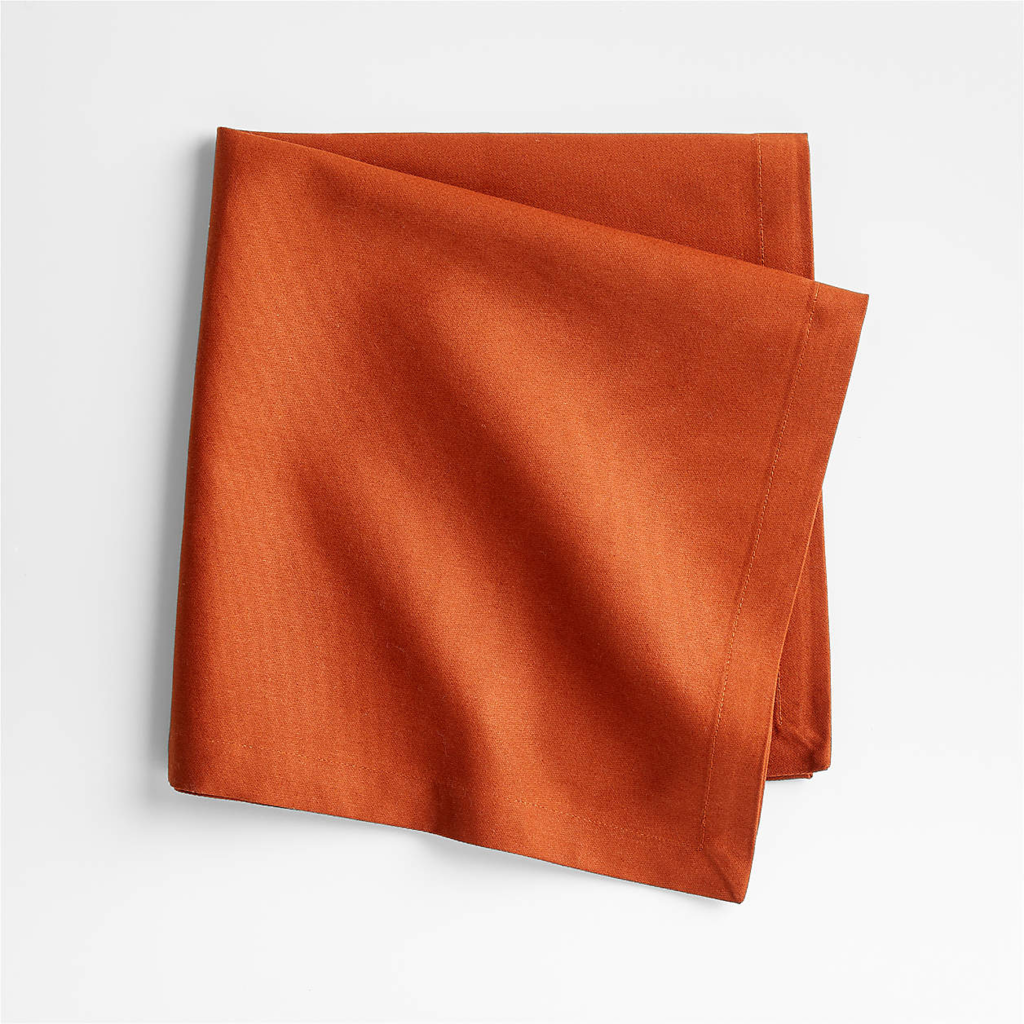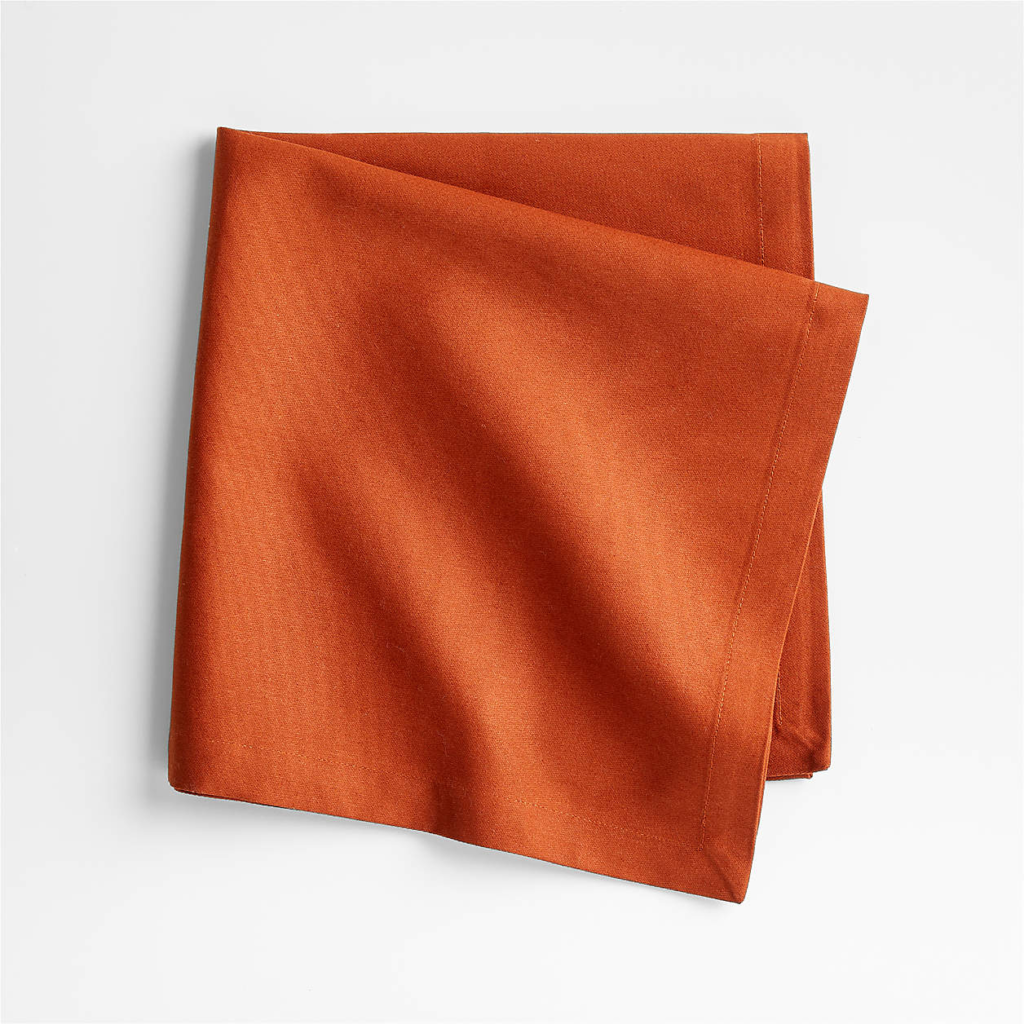 Whether you're throwing a little dinner party for Halloween or you just want to get into the spirit with your roommates, you can't go wrong with some cute Halloween-themed place settings.
There are so many options to choose from, whether you want to incorporate orange placemats or go spooky with faux spiderwebs on your table. And of course, who could resist cute plates? I'm obsessed with the black cat ones above — they're so sweet and pretty affordable!
Haunted Wall Art
Wall decorations are some of the easiest and cheapest ways to update your space for different holidays. After all, you can DIY your own wall art for pennies!
Below, I'll share my favorite Halloween wall art ideas, both DIY and non, to get your inspiration going.
DIY Halloween Wall Decor
Paper Cutout Garlands
When I was a kid, I used to love making cutout paper garlands, so these cute tutorials bring me right back!
The video above will show you how to make pumpkins, spiders, witch hats, ghosts, and bats with just paper and scissors. So easy and fun to do with friends!
DIY Halloween Photo Collage
Most of us have photo collages in our rooms, so this tutorial will fit in with your existing decor.
The video shows you how to make a macrame photo board with Halloween-colored ribbons and decorative bats. Add your favorite Polaroids and hang this in your living room!
Gothic DIY Framed Photos
I love the idea of using thrifted frames to create a gothic gallery wall!
This tutorial shows you how to do it, and the best part is you can completely customize this to your aesthetic AND re-use the frames other times of the year.
Spine-Chilling Posters and Decals
There are so many affordable options when it comes to Halloween wall art, and you can definitely incorporate these pieces into any room.
I'm personally obsessed with the adhesive bats — I use them both indoors and outdoors, and they stick so well! Also, the Gomez and Morticia tarot card sign is too cute, as is the Halloween aesthetic wall collage. The collage is only $10 for the whole set — such a steal!
Window Dressing: Transforming Glass Surfaces into Spooky Scenes
Another simple way to add some Halloween spice to your place is with window decor.
There are lots of cute and affordable window clings available that create shadows on your windows at night. If you like straight-up scary, there are ghost ones, or if you like all things witchy, the Hocus Pocus set above is amazing!
If you want something a little cuter, the suction cup Halloween lights above are adorable and will add a pretty glow to your room.
Lighting Up the Night
Mood lighting is everything for those spooky-cozy Halloween vibes, and there are tons of ways to light up your space on the cheap. Here are some ideas, from DIYs to affordable lighting picks:
DIY Halloween Lanterns
Paper lanterns are some of the most popular Halloween decor DIYs, and there are tons of tutorials available to help you make your own. I adore the purple mason jar lanterns, while the paper ones create the prettiest glow and can be created in any color.
Halloween String Lights and Neon Signs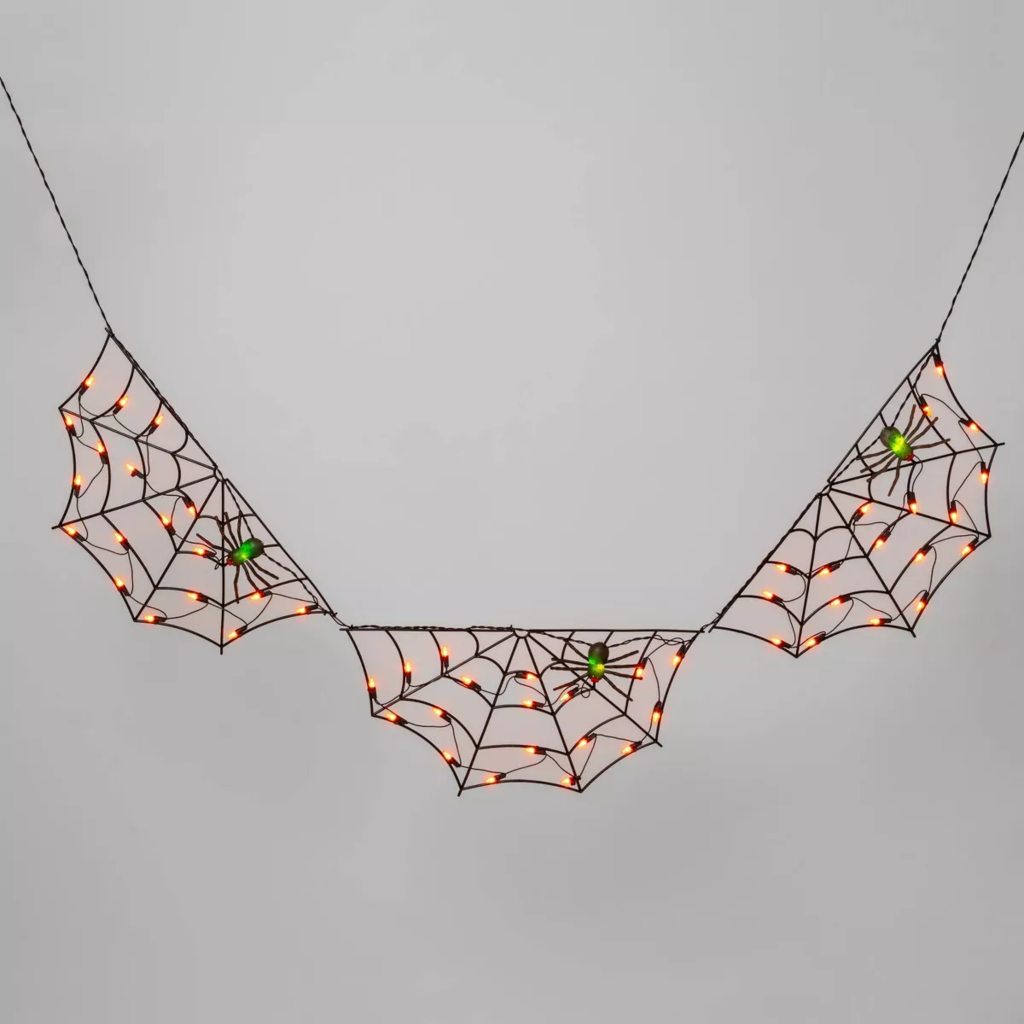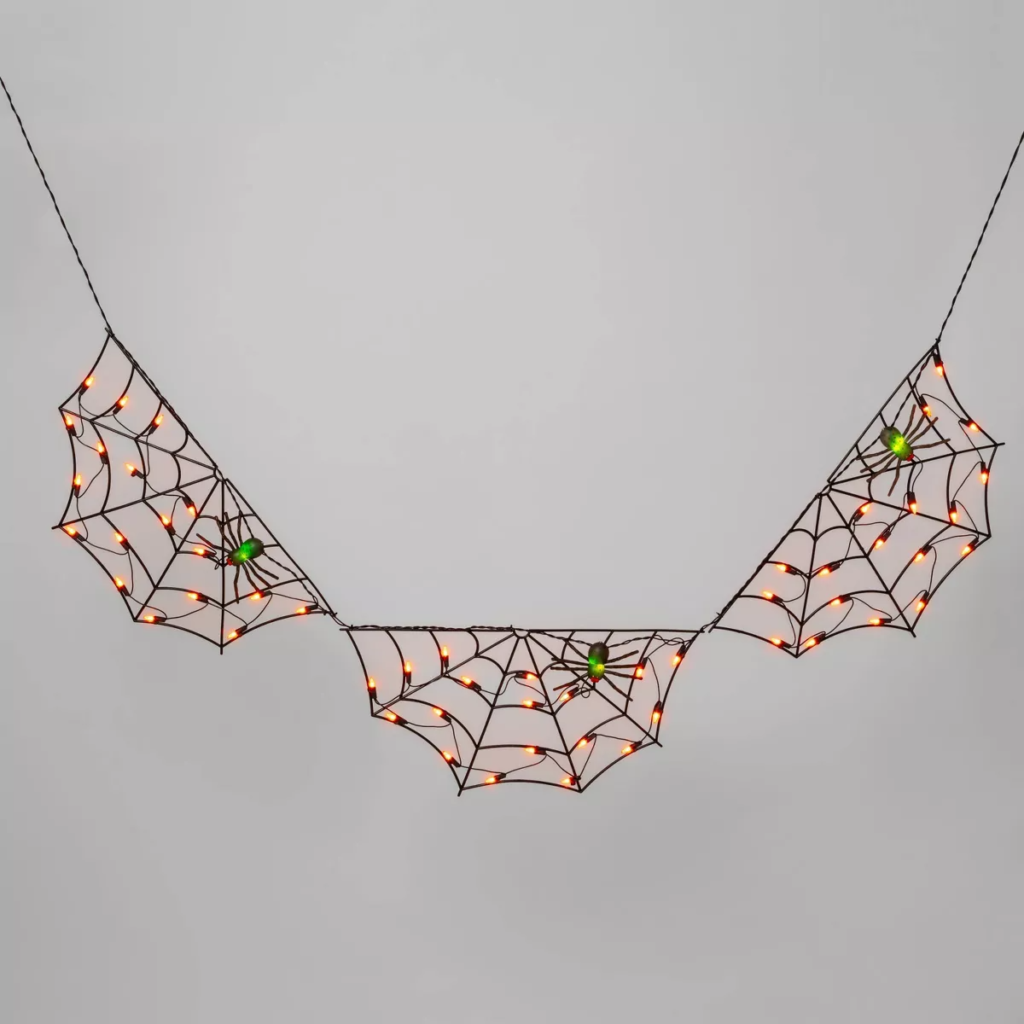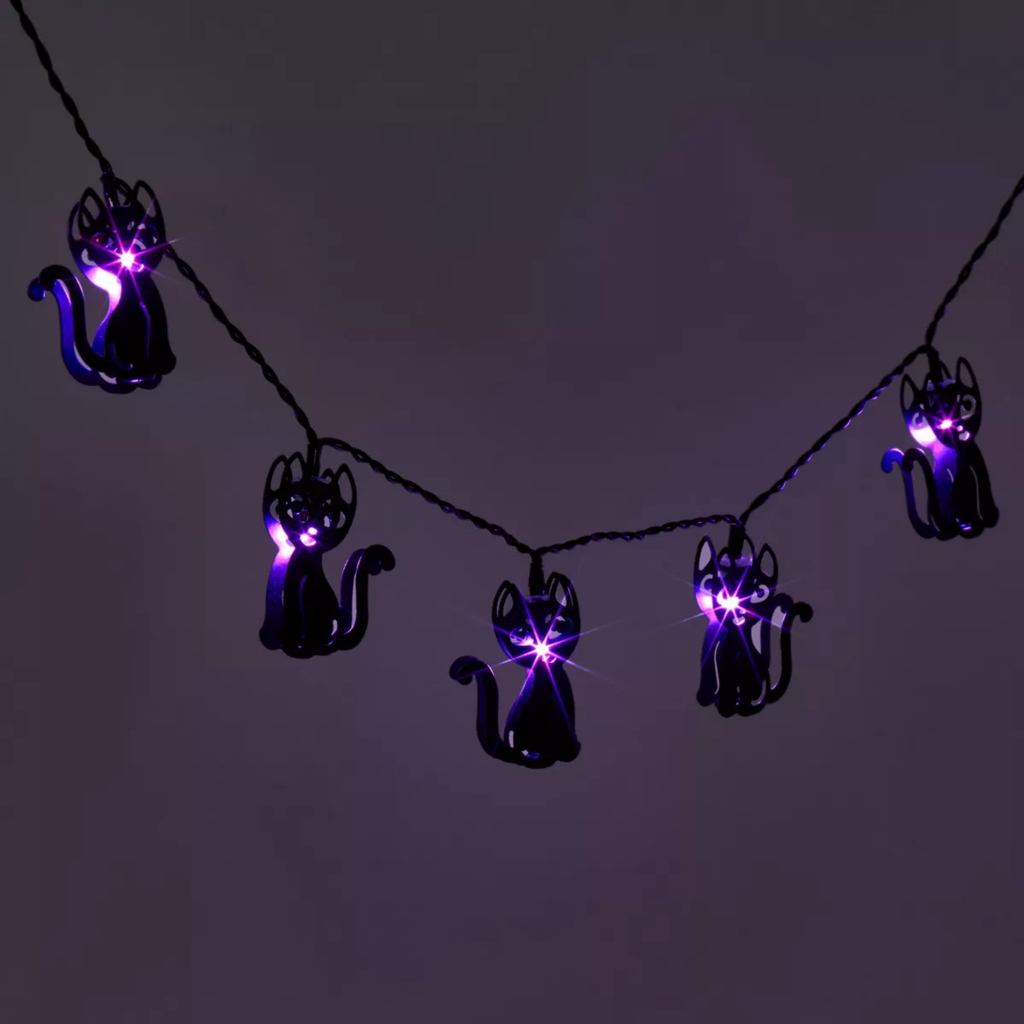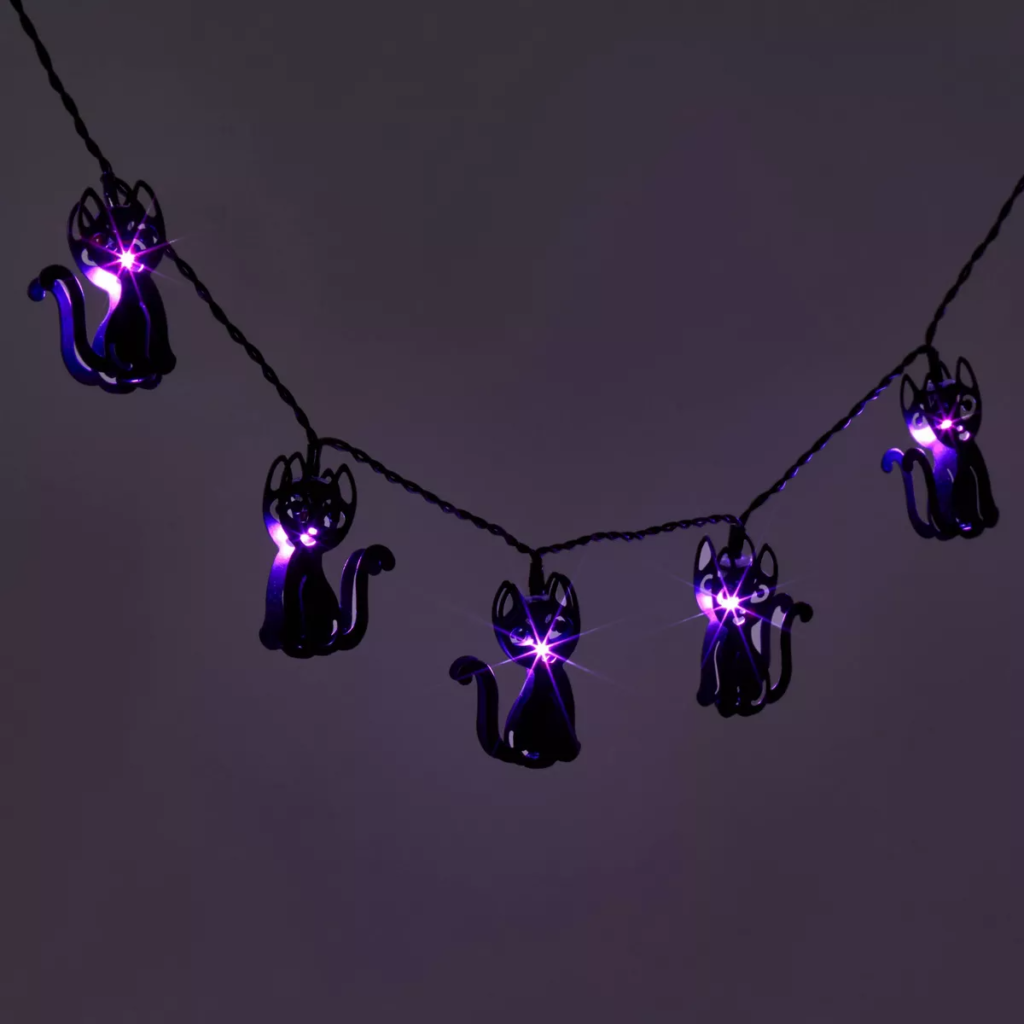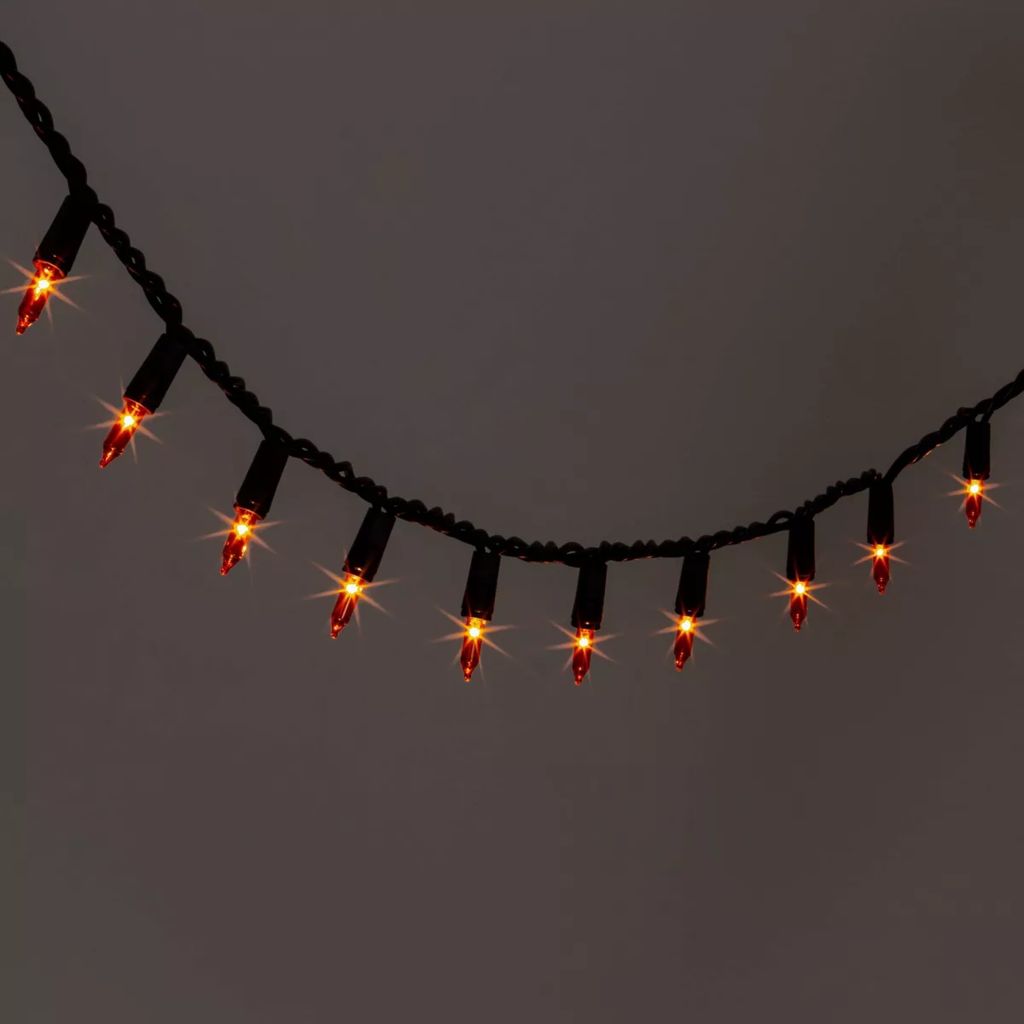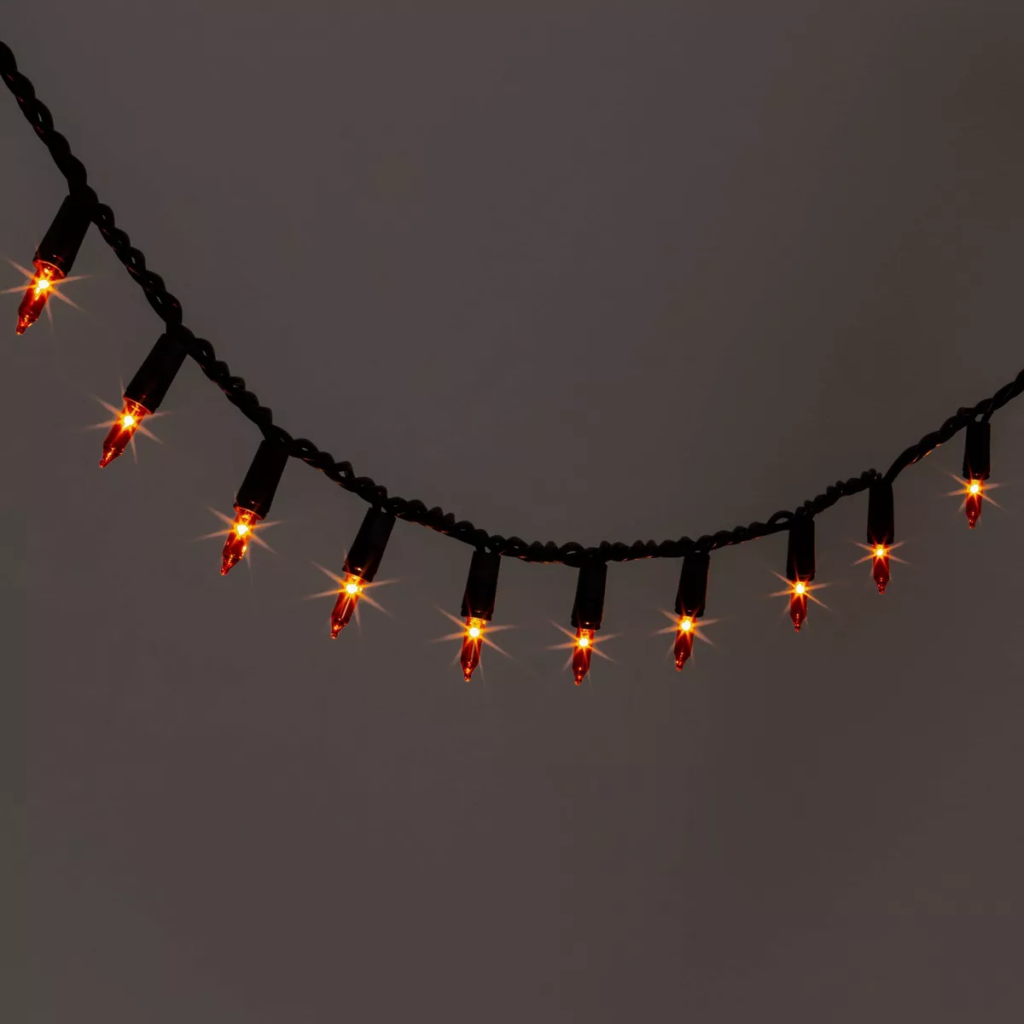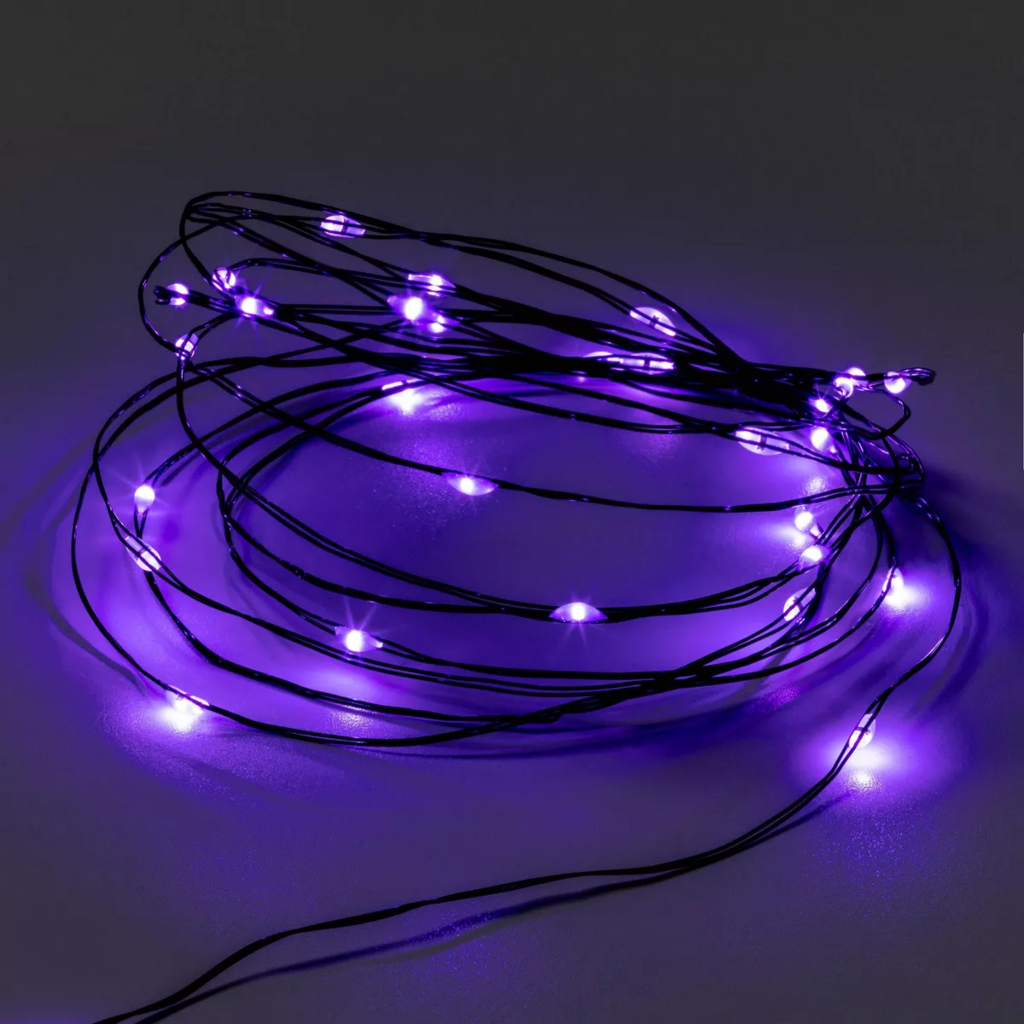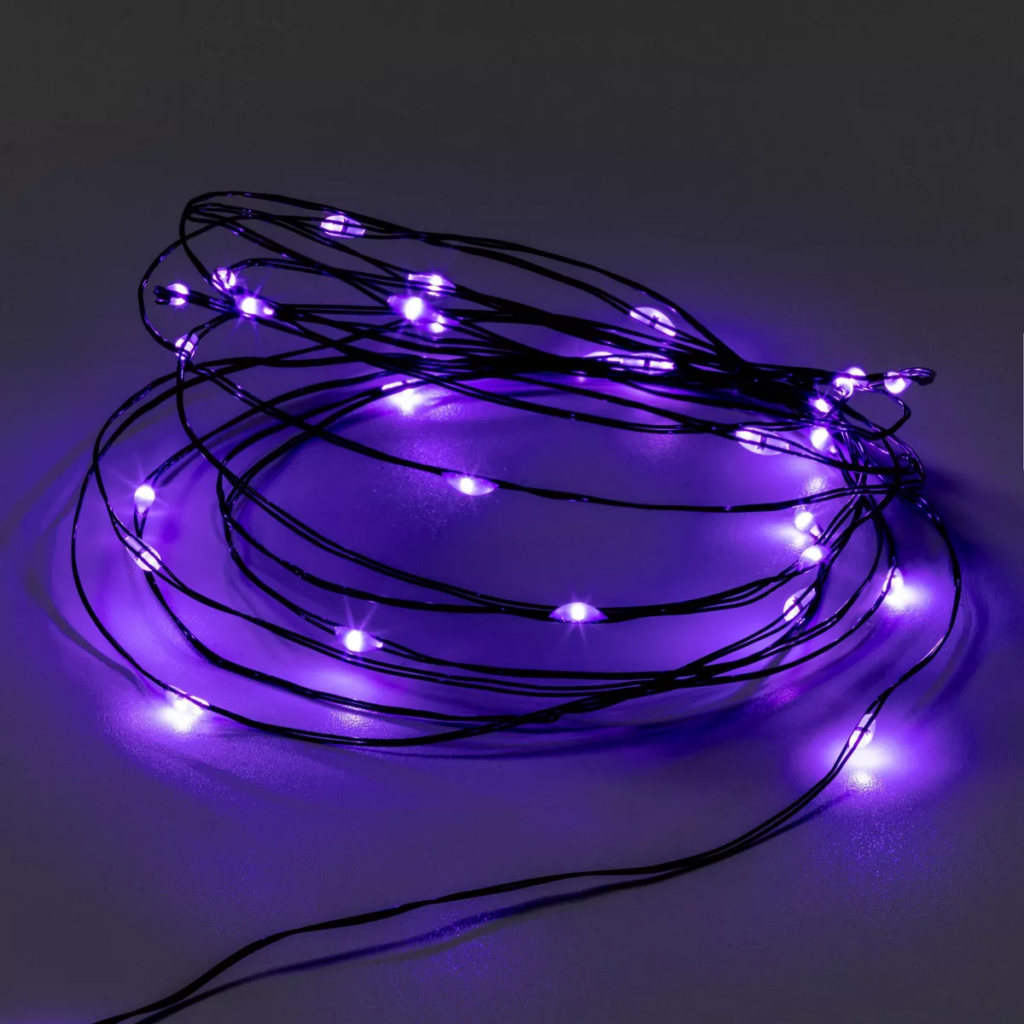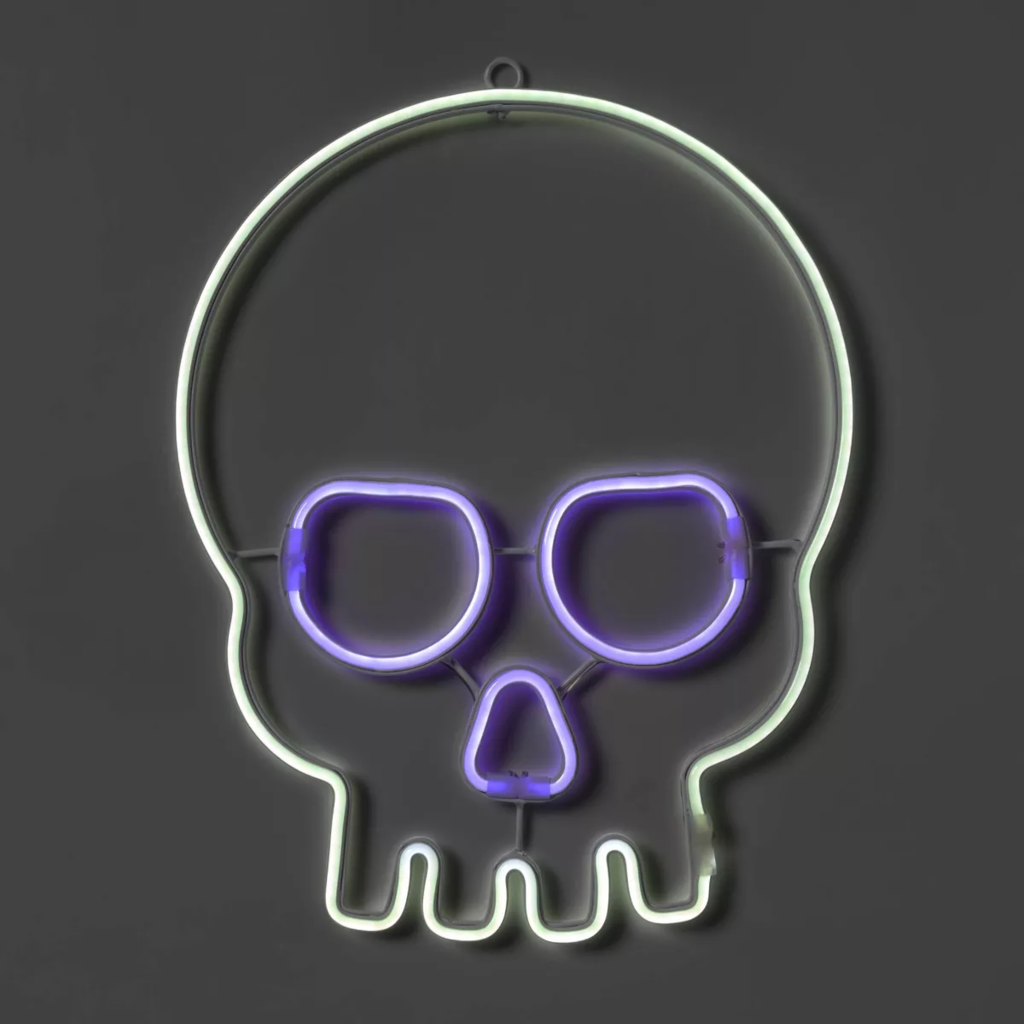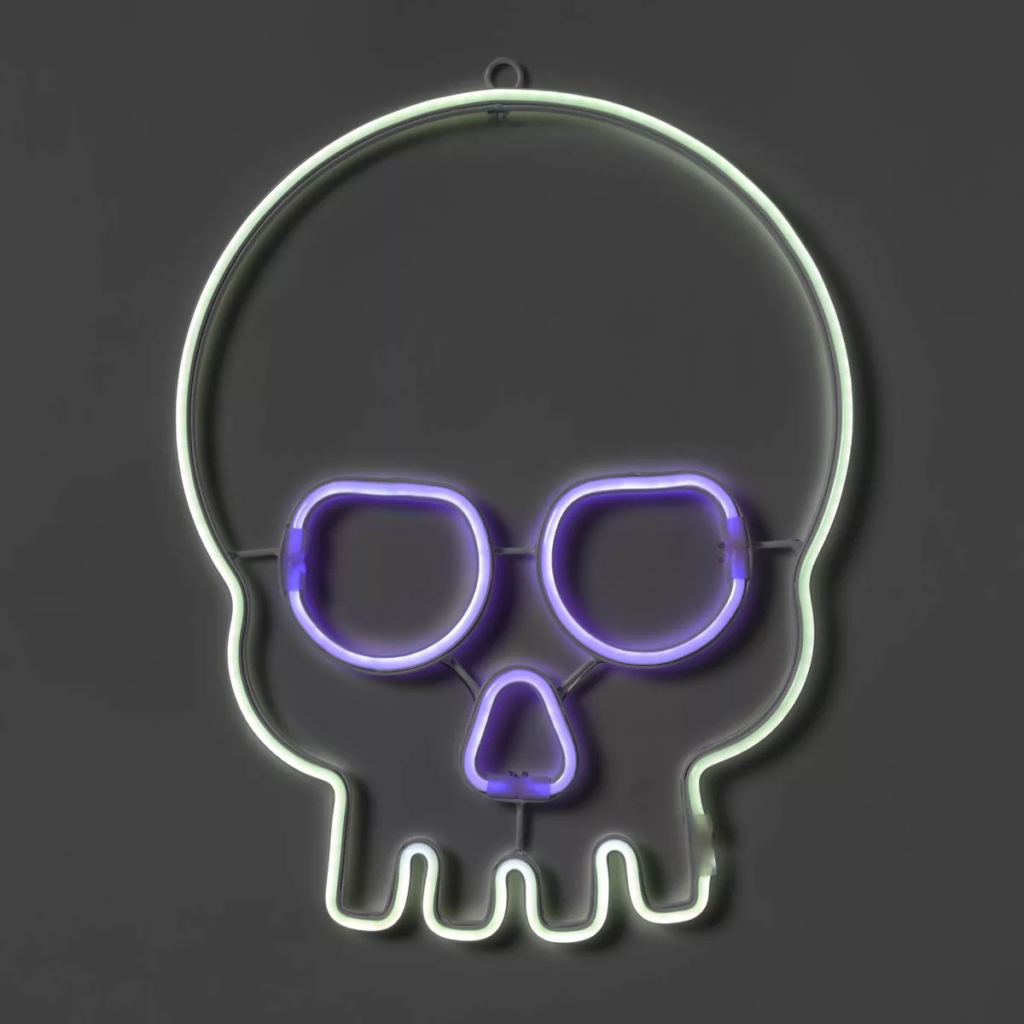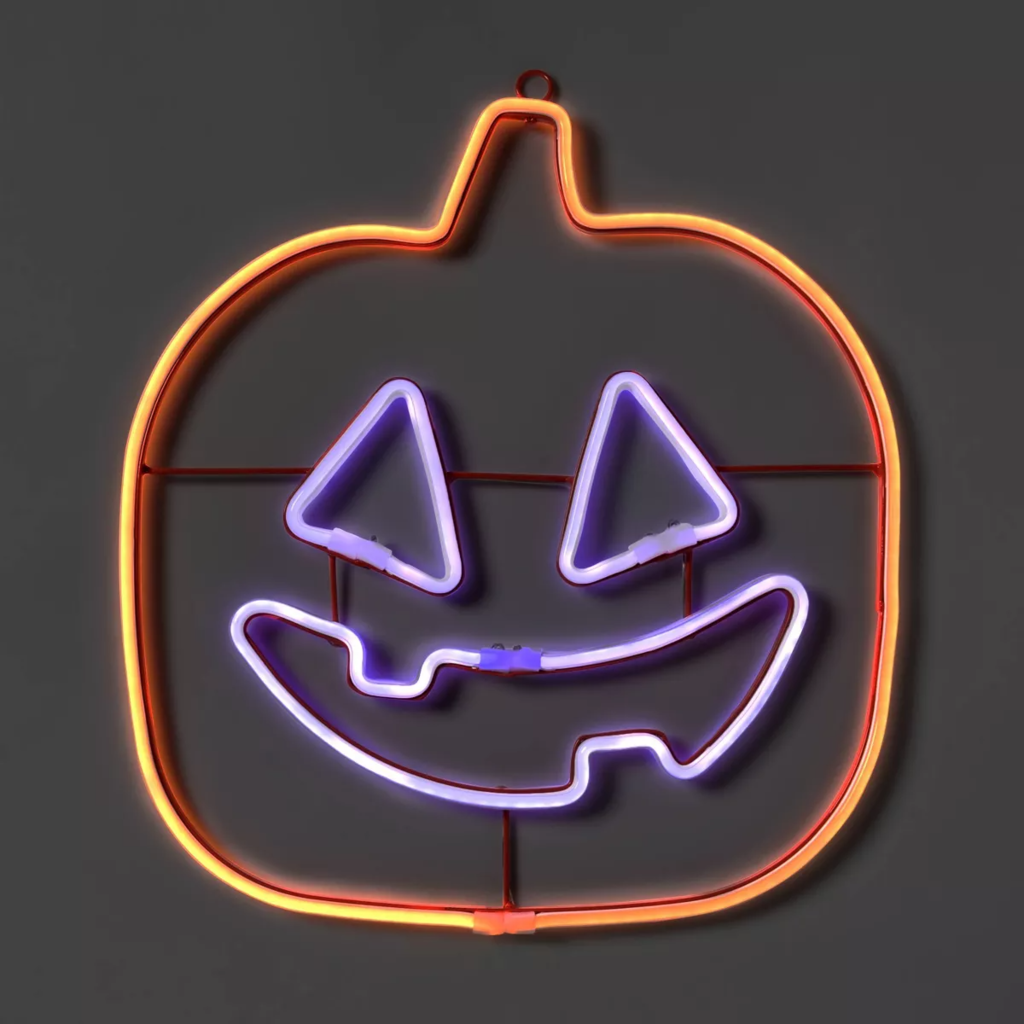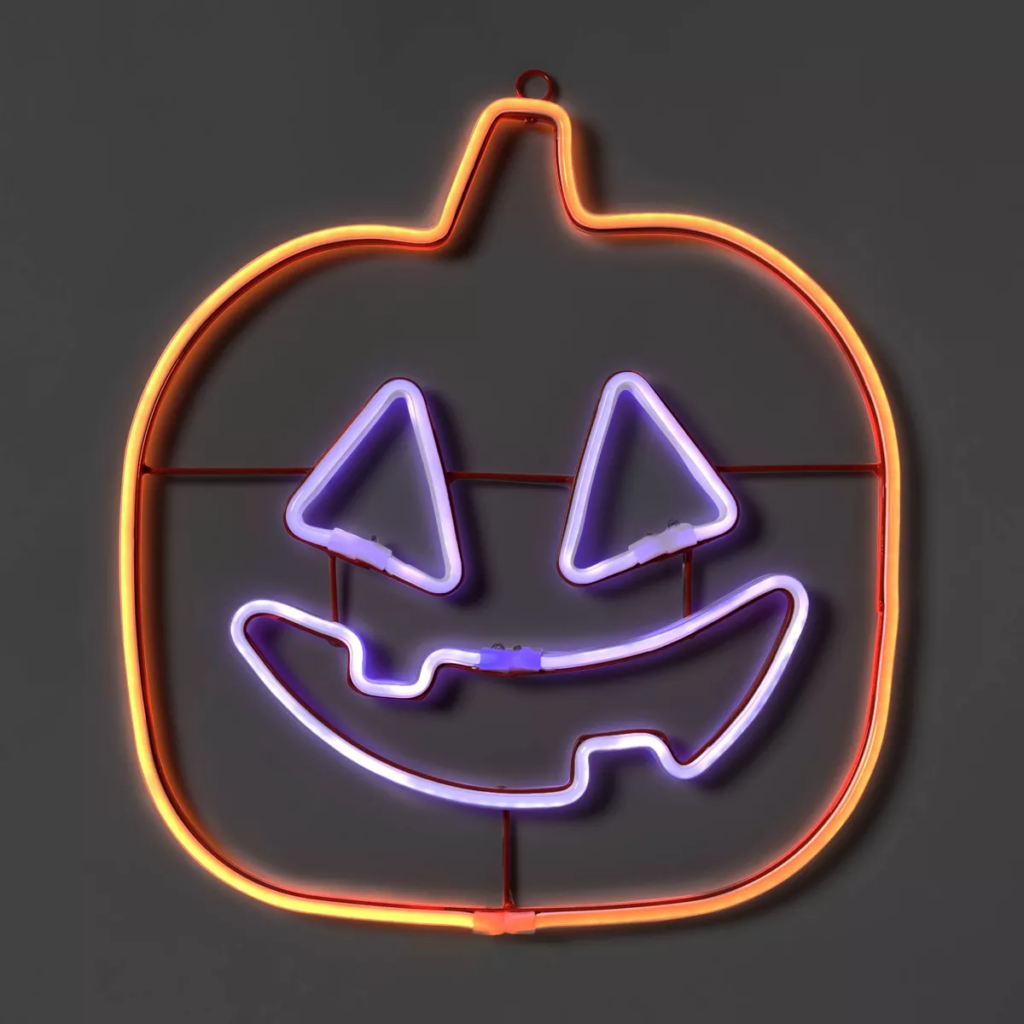 Target has a huge selection of Halloween lights this year, and they're all very affordable. From black cat string lights to skull neon signs, there are tons of options to help you add a spooky vibe to your room.
Doorway Drama
One of my favorite ways to deck out my space for Halloween is by decorating my front door! It doesn't cost a lot and makes a huge impact.
Here are some cute options for your apartment door decor:
Spooky Door Decorations & Wreaths
Obviously, wreaths are classic door decor for every holiday. For an aesthetic option, the black pampas grass one above is so chic. If you're more into traditional decor, the leaf wreath is another cute option. And, of course, the "Boo" sign is a girly and sweet addition to any door.
Halloween Doormats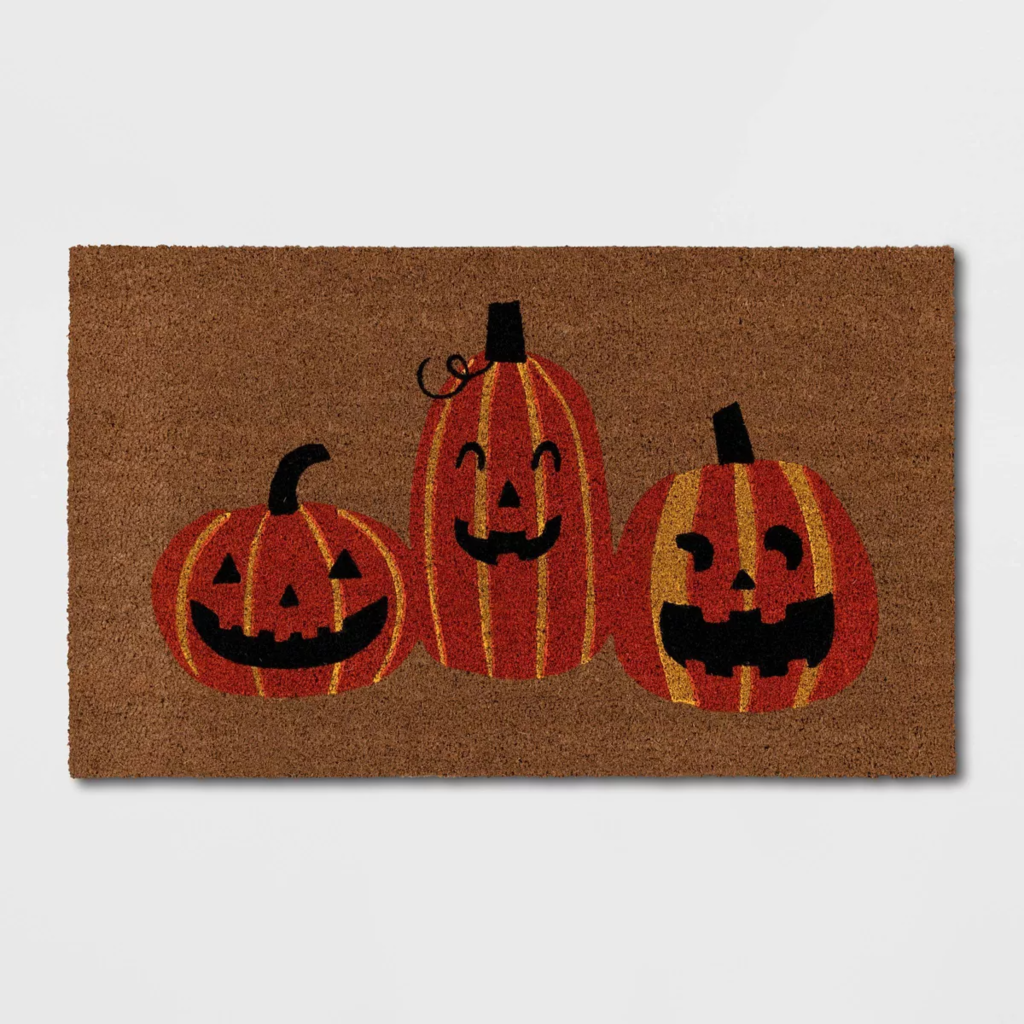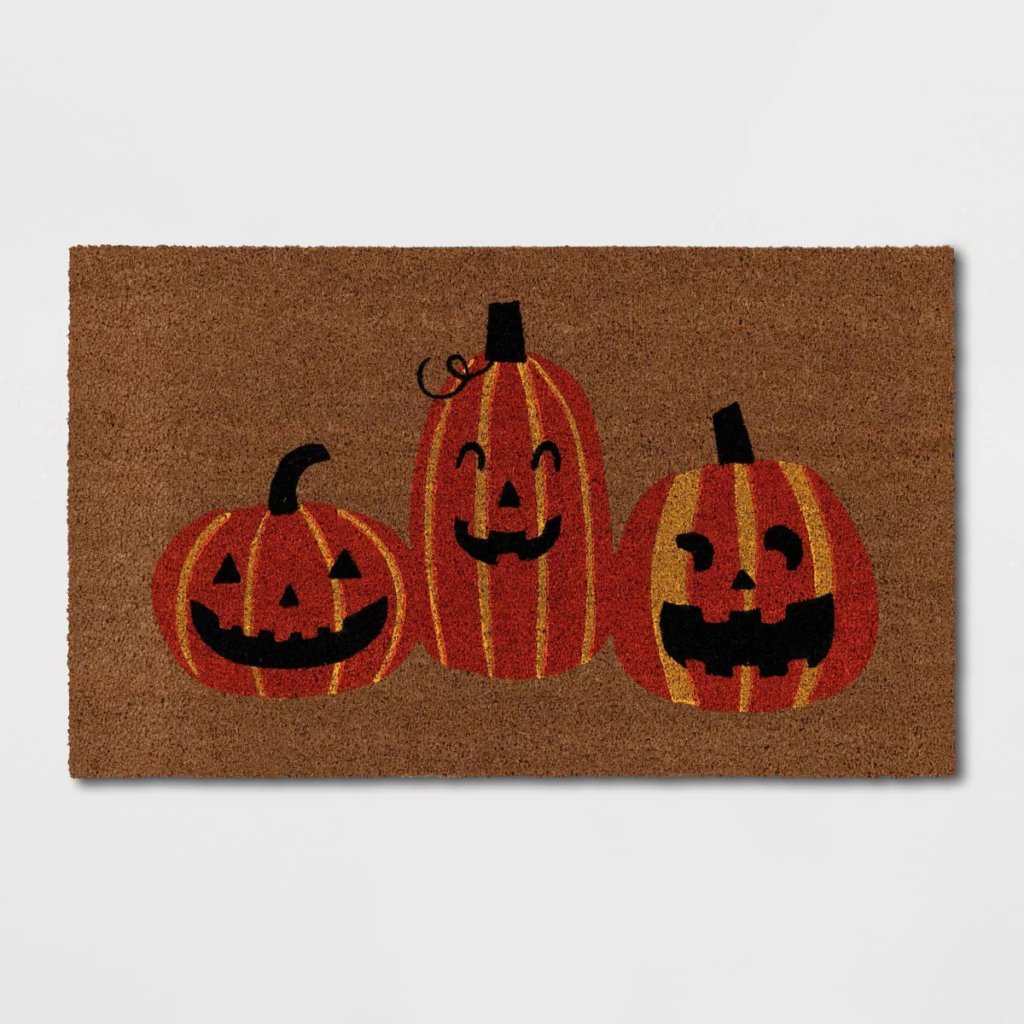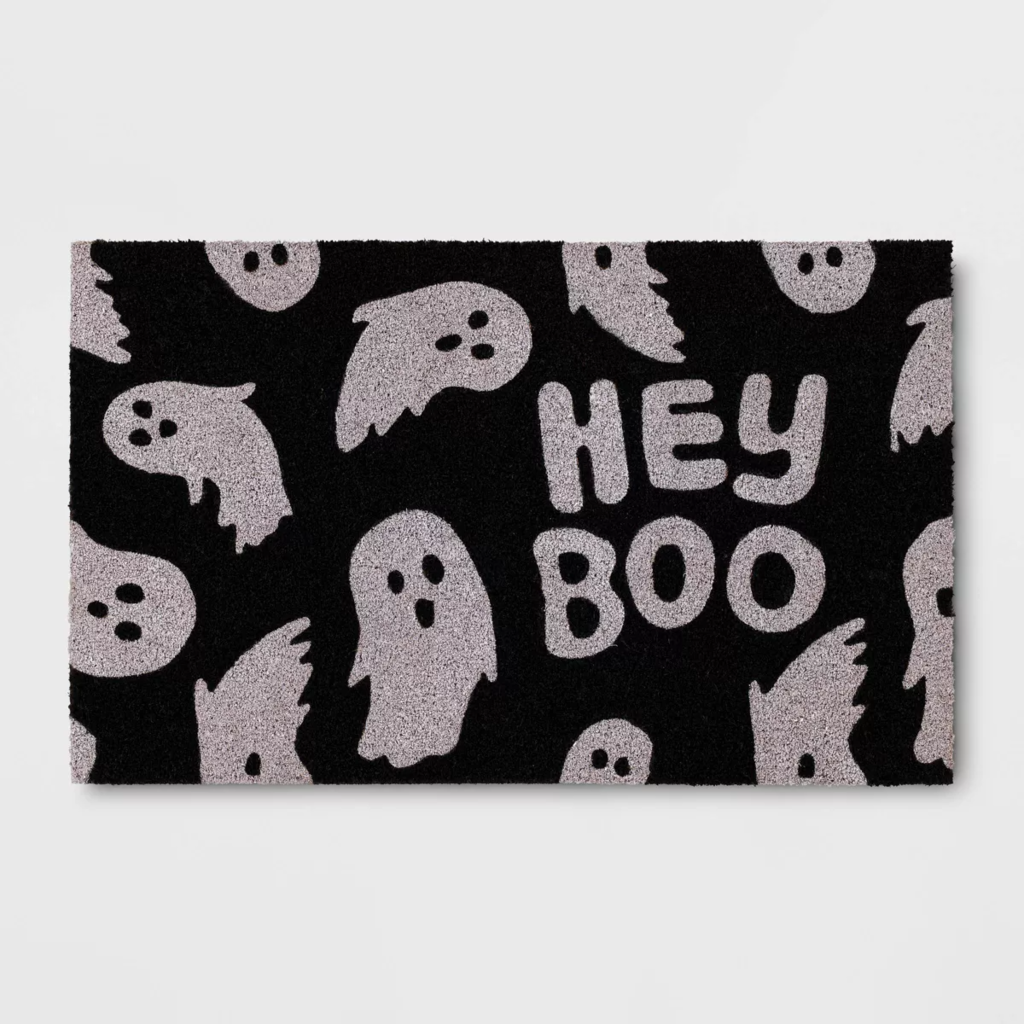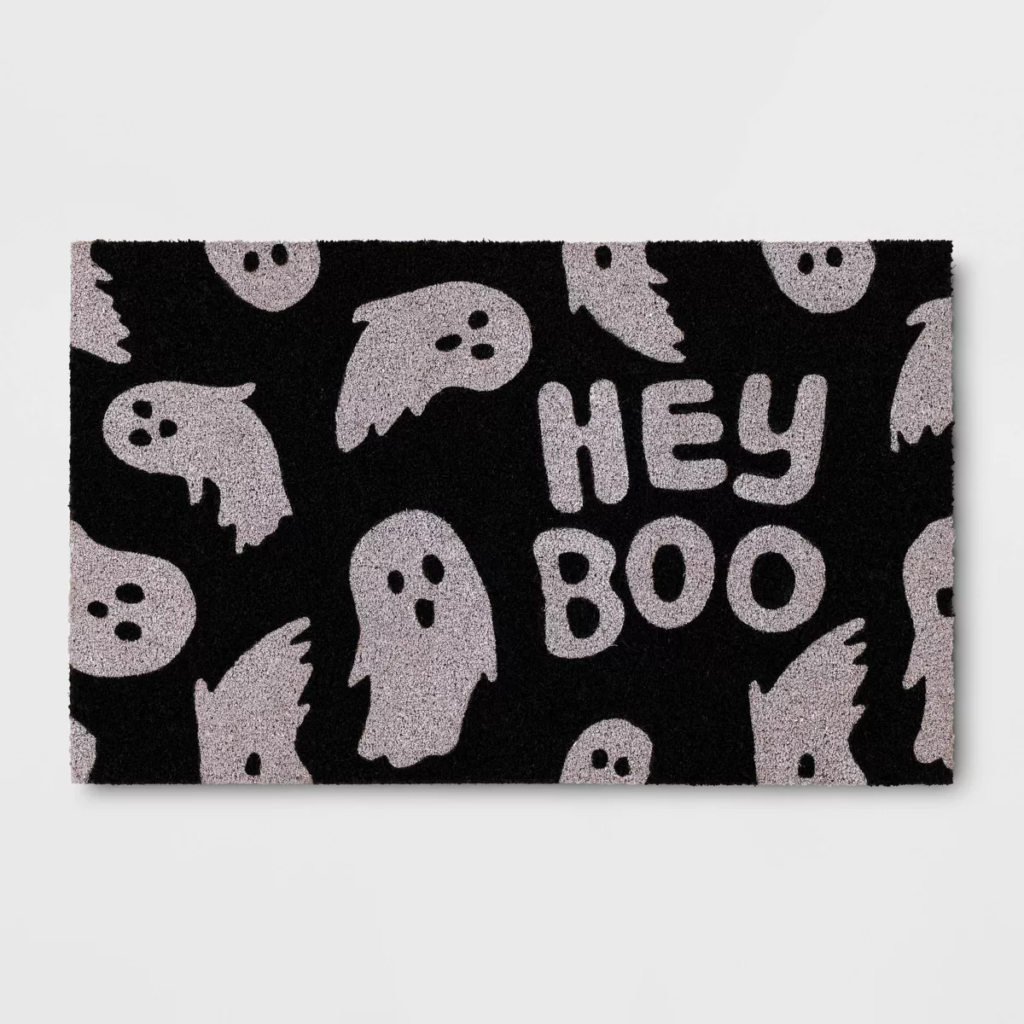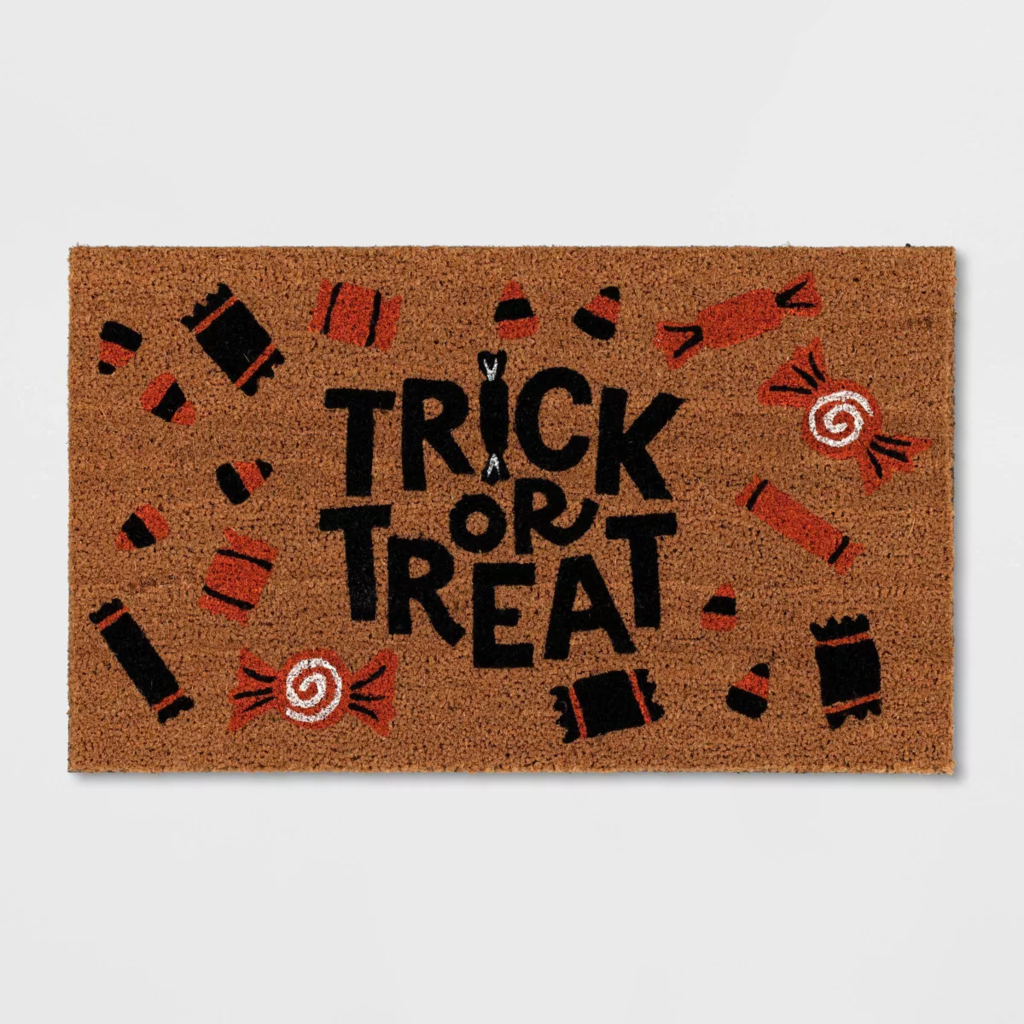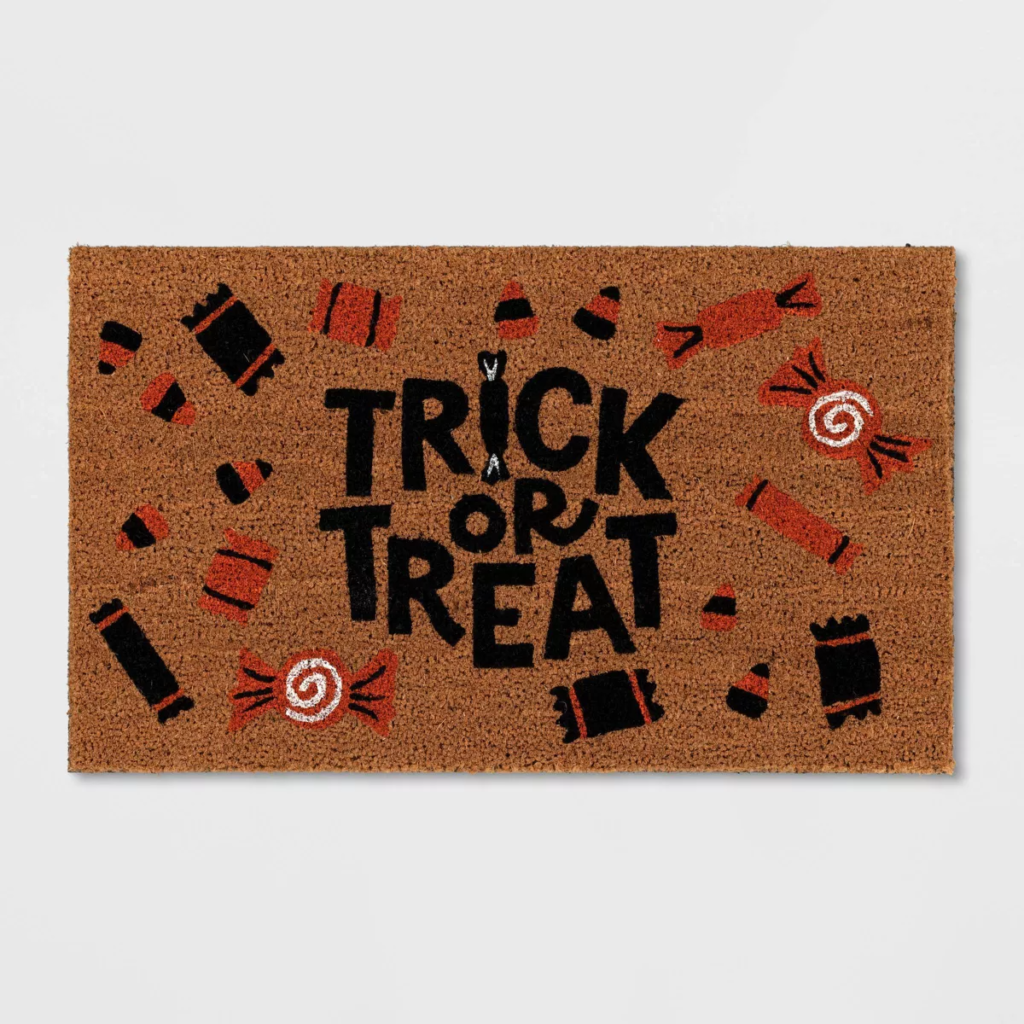 Finally, you can't have a Halloween-themed front door without a cute doormat.
Target is always my go-to place to find a doormat since their options are always affordable and stylish. The three options above are all so cute I can't choose!
How do you decorate for Halloween?
Hopefully, these Halloween decor ideas have helped inspire you to deck out your space for the holiday. Whether you add a few decor pieces or go all out, you'll love the cozy, themed feel you'll add to your space. Happy haunting!
Have you decorated your apartment for Halloween yet? What do you think of our Halloween decor ideas? Share your favorite Halloween decorating tips in the comments!