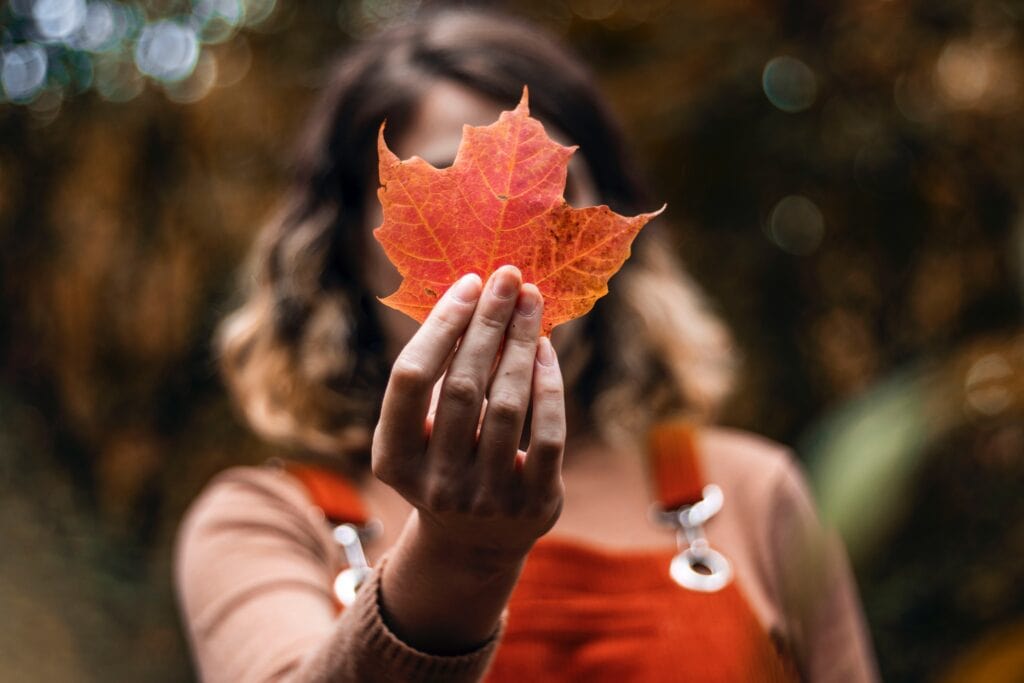 This post will show you the cutest fall room decor to make your space feel like fall.
The leaves are changing, the air is getting colder, and we're bringing out all of our favorite sweaters. If you ask us, fall might just be the best season of all, full of fun activities and fabulous fashion. But why limit the seasonal spirit to your wardrobe? Why not incorporate fall themes into your dorm room, too?
What makes decorating for this season so much fun is the variety of ways you can interpret what "fall decor" is. You could stick to the traditional palette of warm oranges and reds, or you could put your own spin on classic designs. It's up to you!
With the fall decor ideas below, you will find a variety of styles and color schemes. What's more, seasonal decorating doesn't have to be terribly expensive. You can choose how much you want to decorate, and adding even just one of these things will really change up your room!
Read on for some simple ways to transform your everyday dorm room into a festive celebration of fall!
Use Decorative Faux Pumpkins
You can't go wrong with pumpkins when you're decorating for Fall! How cute are these black and white plaid fabric pumpkins?
If you prefer a classic Autumn color palette, fill a vase or basket with the mini pumpkins above. You could even scatter them around your room to maximize the Fall vibes.
Or Try Real Pumpkins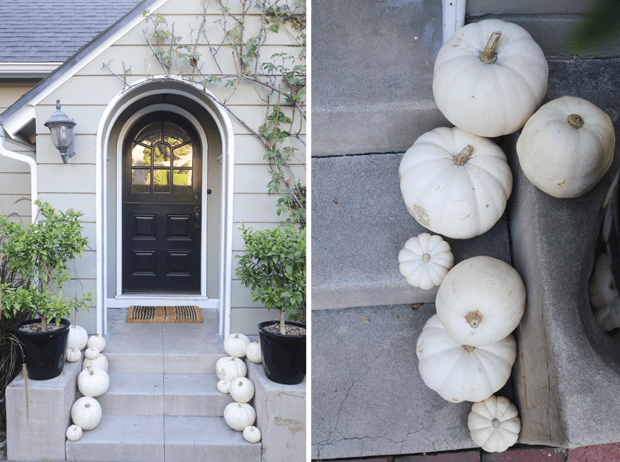 You may not have an actual front door like Emily Shuman from Cupcakes and Cashmere, but you can still steal her fall idea by buying pumpkins from a local farmer's market or grocery store and strategically placing them around your dorm.
Alternatively, go to a pumpkin patch and pick your own! You're checking something off our fall bucket list AND getting some cute decor.
Invest in a Cute Fall Doormat
Doormats aren't just for houses — they're great for dorms, too! Jazz up your doorway and help your visitors feel welcome with a cute fall mat.
This classic buffalo plaid welcome mat is perfect for the fall season and beyond — it's classy and cute, with a slight bit of "modern farmhouse" vibes.
Put a Fall Wreath on Your Door or Your Wall
Wreaths can get a bad rap for being tacky, but I've found a few that are anything but.
If you love classic designs, how about a faux eucalyptus wreath you could totally keep for your *grown woman* apartment someday? If you prefer more color, check out this orange fall wreath's stunning arrangement.
Treat Yourself to Fall Flowers
Flowers, real or fake, also go a long way in making a dorm look brighter and more fall like. Choose bouquets that are primarily greenery, with strong dark colors and less delicate buds to bring the outdoor colors in.
My favorite flowers during this season are; Celosia, Chrysanthemums, dark colored Dahlias, and greenery mixed with berry-like plants.
Or Decorate with Fall Leaves
If you'd rather decorate with leaves instead of flowers, these faux eucalyptus branches are the perfect choice.
Just group these in your favorite vase and you have a festive fall bouquet that's perfect for accenting your desk or a side table this season. Plus, since these are faux, you can bring them out every year to add that fall cheer to your space.
Cozy Up with Fall Throw Pillows
Ah, throw pillows. They are the weakness of many a decor enthusiast.
As if you needed another excuse to buy more, why not update your pillows for Autumn? Pick one with a cute seasonal message or graphics.
Play with Twinkle Lights
Go to your parents' garage or storage space and I'm sure you'll find a string of these laying around. If not, you need to invest in some. They are absolutely adorable and give your room a nice ambiance! I have mine framing my window, but I love the idea of stringing them across the ceiling, too.
I like to turn my string lights on at the end of the night when I'm winding down. It totally relaxes me. They're whimsical and soooo dreamy.
Hang them down your drapes, around your headboard, line them around the ceiling, or even place them in a zig-zag pattern with pictures clipped on. (See our article on using string lights in your dorm room for tips!) The possibilities are endless.
Light Fall Scented Candles (if Your Dorm or Apartment Allows)
Candles are a great way to bring fall into your dorm room. A warm seasonal scent like pumpkin, apple, or cinnamon will instantly make your room cozier.
If You Can't Have Candles, Bring in Fall Scents in Other Ways
While most dorms don't allow candles, wax melters (like the one above) and essential oils or room spray can create a cozy place.
Similarly, scented hand soap and body lotion can mimic scent reminders of things like your family's Thanksgiving Pumpkin Pie, which can make a small dorm room feel that much more like home.
If you like sweet scents, try marshmallow, vanilla, caramel, and pumpkin, like Bath & Body Works "Pumpkin Pecan Waffles":
If you like spice: chai, cinnamon, cloves, cranberry, and any kind of apple scent are nice. Bath & Body Works "Leaves" is a great scent that incorporates these notes:
Prefer a more nature-inspired scent? Go for pine, anything fire themed, or something labeled "fall," like these balsam cedar sprays:
Drink Your Favorite Fall Beverage Out of a Seasonal Mug
Okay, so this isn't specifically a fall dorm decor idea; it's more of a general "make your life cozy for the season" idea. (But if you have a little coffee station in your room, this totally counts as decor!)
The weather is getting colder, and that means the drinks are getting warmer! Hold your cocoa or cider in a fun seasonal mug; you can't go wrong with a silly saying or an ode to your favorite seasonal latte.
Cuddle Up with Plenty of Throw Blankets
The fall season brings back cold weather for most people, so cozy blankets are a must-have!
Not only will you be able to keep yourself warm with some extra blankets, but also you can add to your fall decorations with blanket that's extra cozy and season-appropriate.
This fall throw blanket is super cute because it has a rustic buffalo plaid print that's reminiscent of your favorite cozy flannel shirts, and it will definitely keep you warm too.
Find Outdoor Items to Bring Inside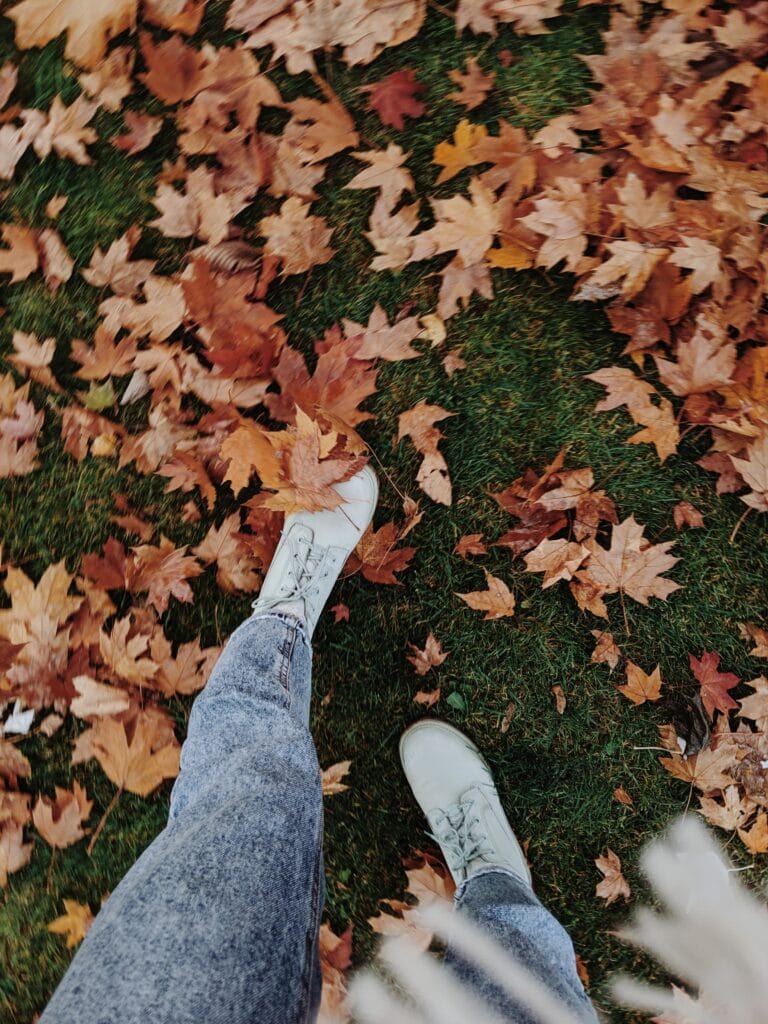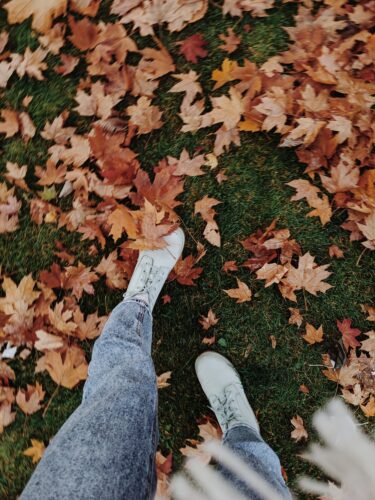 A lot of Fall decor is nature-themed. You can use this to your advantage by finding acorns, pretty leaves, or fallen branches and turning them into fall dorm decor for your room. Just a couple of branches in a vase can be so beautiful and really spruce up your space.
Switch Up Your Bedding
Now we all know fall is the time of year when it starts to get chilly. When cold nights hit, that lightweight blanket you used for summer won't do you any good!
Pro tip: Store your summer duvet and replace it with something a little more warm and thick, like a faux down comforter. I've had my favorite winter comforter for years and never wake up in the middle of the night shivering.
Feeling ultra fancy? You could even invest in flannel sheets! I love these cute ones from Target that come in Twin XL.
Add Faux Fur to Your Space
This is a really great idea if you have wooden or tile floors in your room…brrrrr. And even if you don't, it's still a cute and homey thing to do.
Put a faux fur rug right next to your bed. You will love to wake up and feel the softness of it next to your feet!
Alternatively, you could also go for a faux fur blanket to add to your bed, or a faux fur pillow to put on your desk chair for coziness while you work.
Get a Cute Door Sign for Your Dorm
You definitely need some cute fall decor to go on your door, especially if you're in the dorms.
This Hello Fall sign will do the trick because you can hang it on your dorm or apartment door and it has a super cute design that will show just how much you are excited for fall this year!
Try Fall Window Clings
If you decorated for the holidays as a little kid, you may have used window clings before. They are a super cute way to decorate and you can use them as a way to decorate for fall as well.
These fall leaves window clings can be used on your dorm or apartment windows and they are really easy to put up and to remove.
They come in all different kinds of shaped and sizes so you can find the ones to best fit your windows.
If You Really Love Fall: Fall Wall Art
The fall season brings back so many fun things, from our fave pumpkin spice lattes to the pretty orange, yellow, and red colors that go with the season.
Why not add a few of these favorite things to your dorm or apartment with some fun wall art like this fall wall art set?
It features four super cute wall art pictures to create the perfect fall mood in your home.
Try Some Fall Dorm Decor DIY Ideas
I am ALWAYS looking for an excuse to DIY! Big/little reveal? DIY. Friend's birthday? DIY. New season and you need new fall dorm decor? You guessed it: DIY!
Here are some easy fall decor DIY projects for those of you who like to get creative:
How Do You Decorate Your Dorm For Fall?
Which were your favorite fall dorm decor ideas? Let us know in the comments!