This post may contain affiliate links, which means we may receive a commission if you purchase through our links. Please
read our full disclosure here
.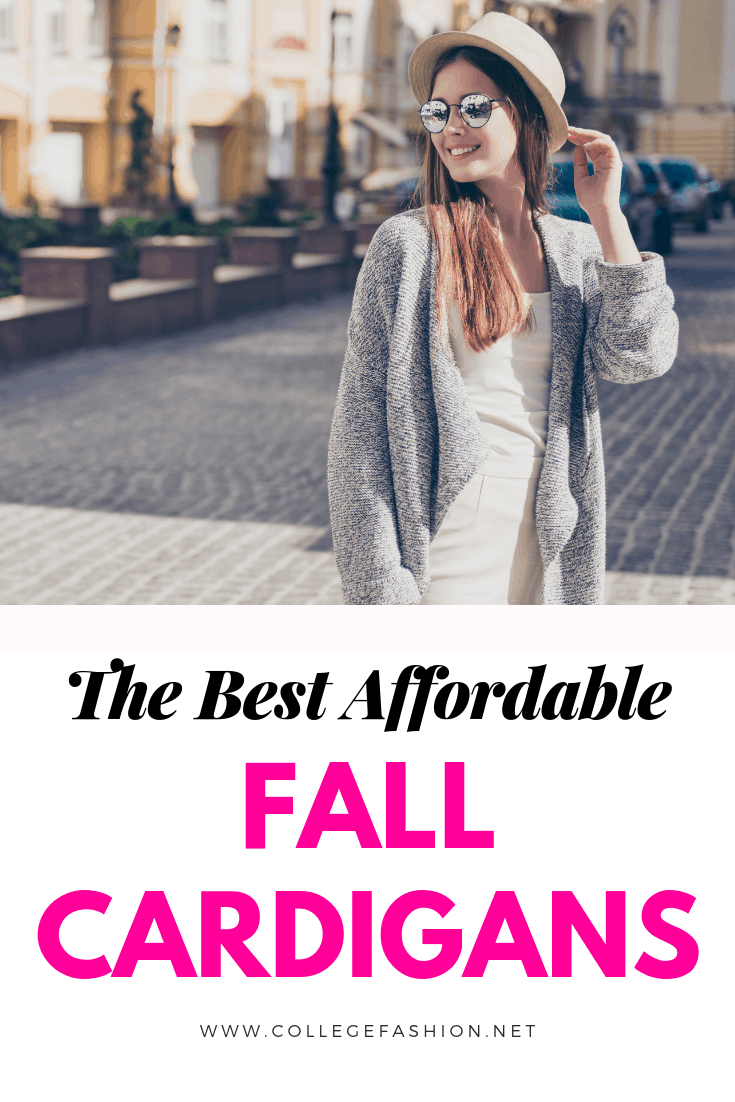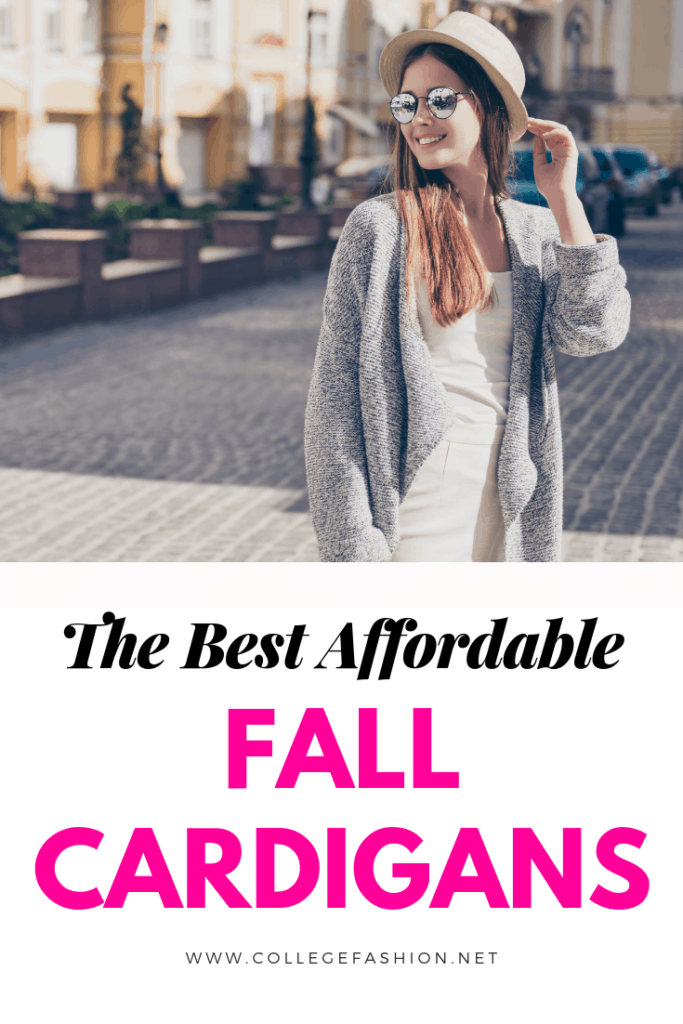 With a new semester ahead of us, we have SO much to look forward to. I'm excited about everything from seeing my friends to new classes to parties. And of course, getting to wear my favorite fall cardigans!
Cardigans have a place in everyone's wardrobe. They're one of those pieces that everyone enjoys, no matter your aesthetic. Today we will be sharing our favorite fall cardigans! Whether you're more preppy, minimalistic or edgy, we will have the perfect affordable cardigan for you to wear on campus this fall!
Topshop Long Cardigan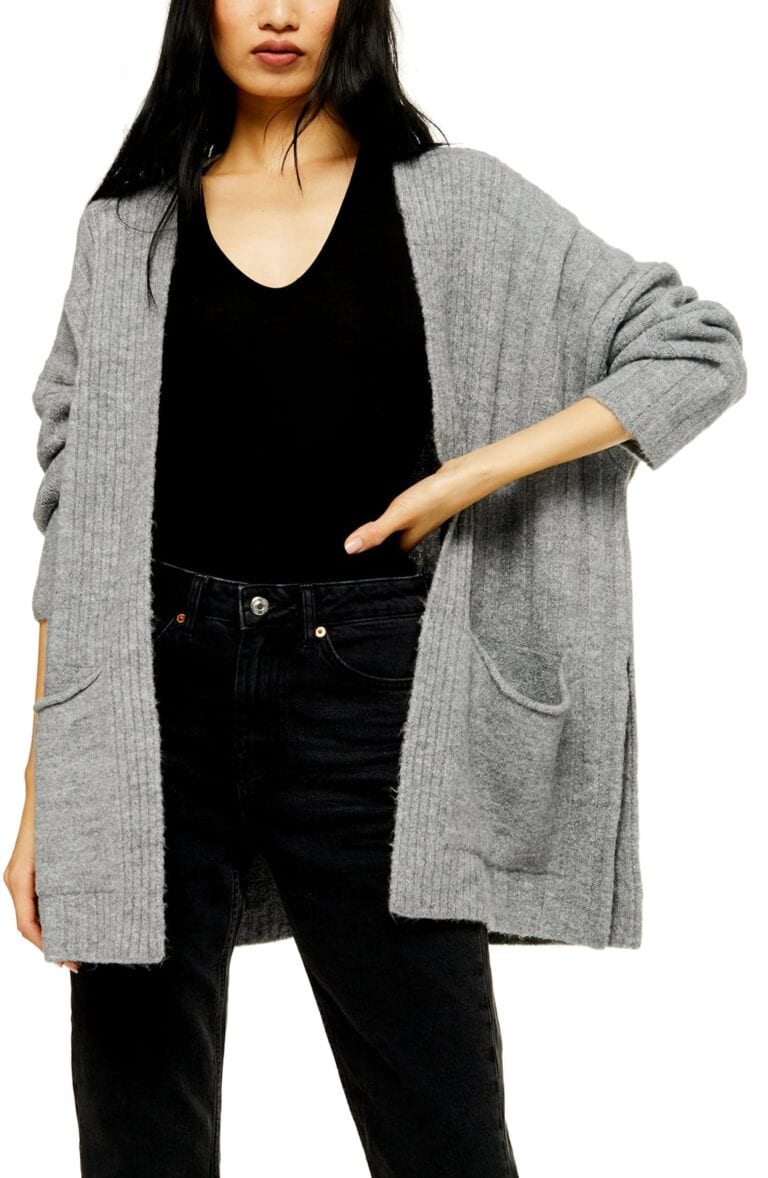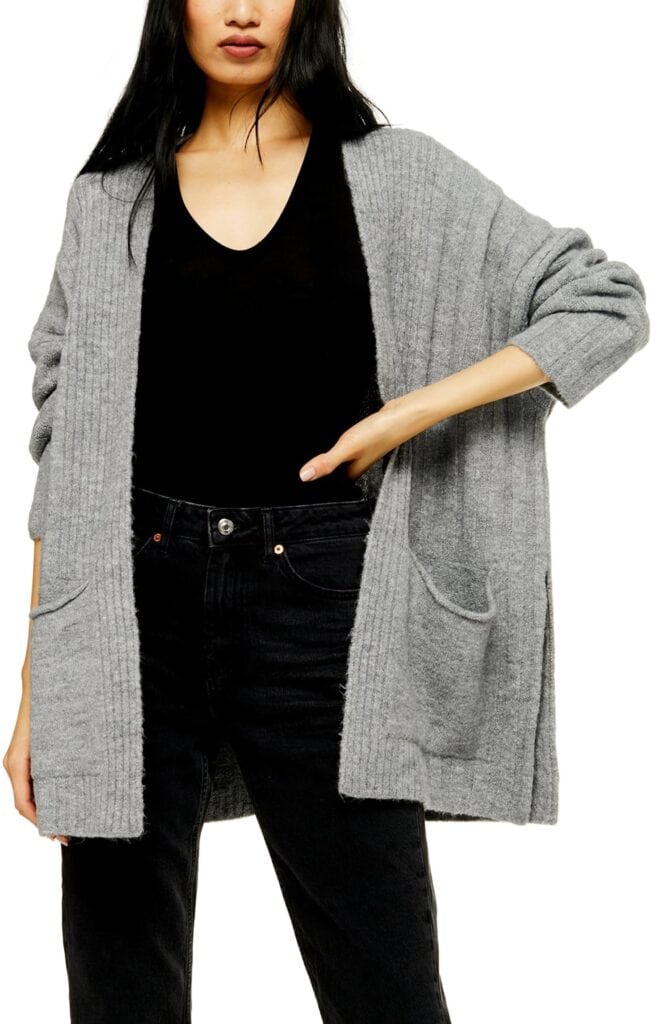 You can't go wrong with a slouchy gray cardigan, no matter your style. The simple, sleek cut looks good on everyone and the pockets are so cute!
You could easily wear this cardigan to class, for studying at the library, or just for lounging around the dorm.
Msikiver Leopard Cardigan
Animal prints of all kinds are going to be crazy trendy again this fall, and this ultra-cozy leopard cardigan is the comfiest possible way to try the fad.
Layer this over any basic outfit to bring your look from boring to "Instagram girl."
Ribbed Ruffle Cardigan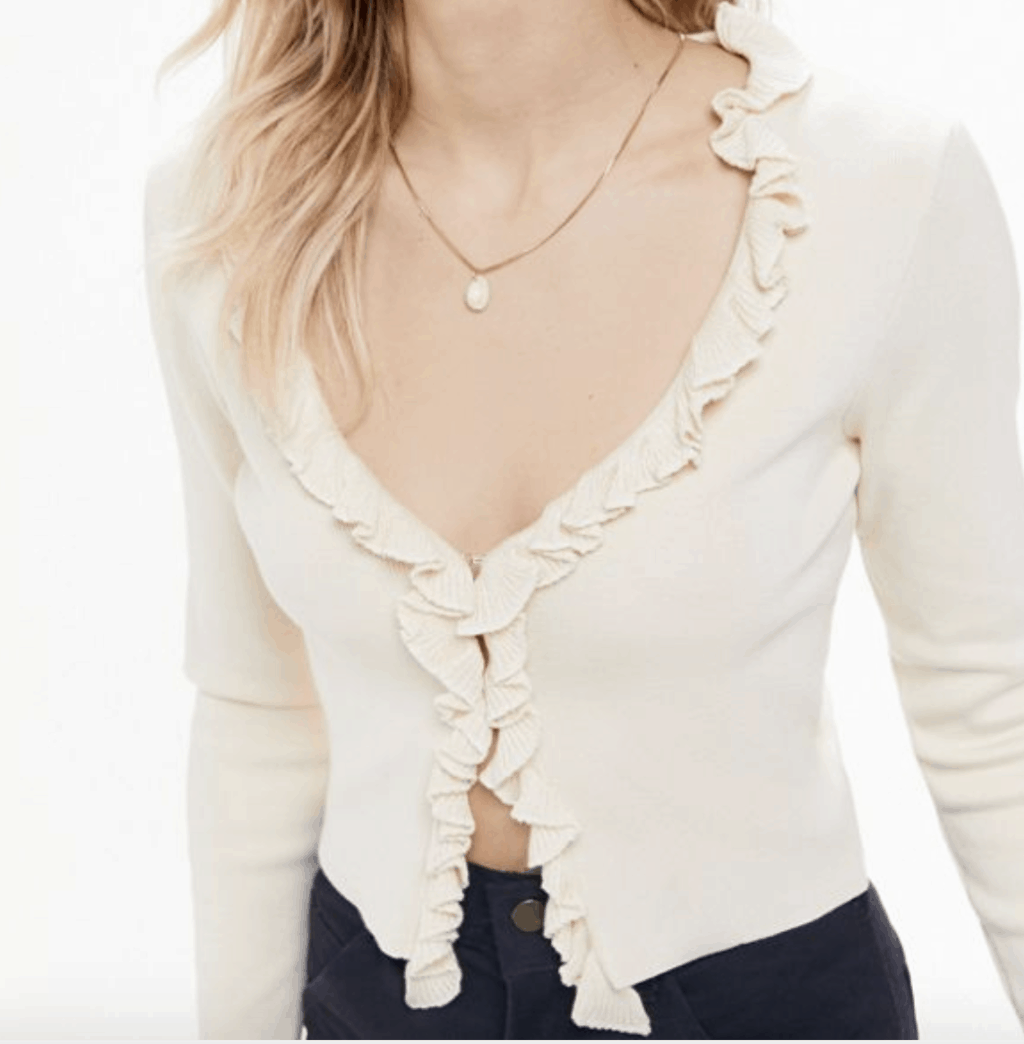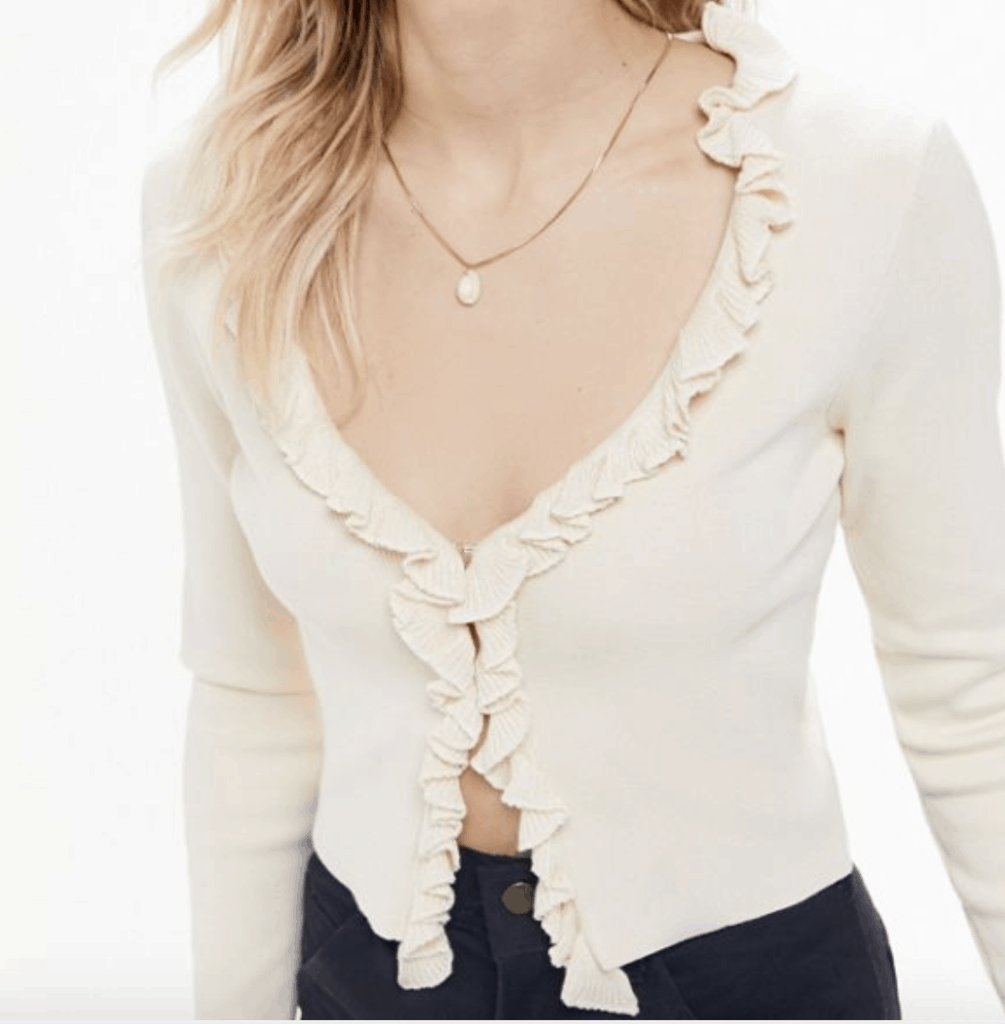 Ruffles are so preppy and ladylike, and this cream cardigan is the perfect choice if your style leans toward preppy and girly.
I especially love the cream color of this cardi, as it's great for transitioning from summer to fall.
Neona V-Neck Button Cardigan
This classic black cardigan will look good with absolutely any outfit. How cute are the gold button details? They make this simple cardigan a little more interesting.
Plus, you can't beat the price of this one — it's only $24.99 on Amazon!
Shaggy Fringe Open-Front Cardigan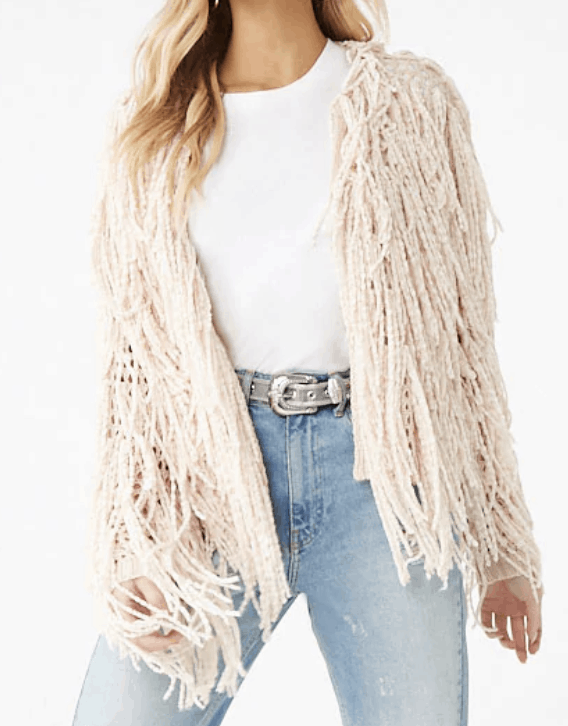 This cardigan is so '70s rock and roll! It's perfect if you have a boho style.
Pair it with leggings and you can wear it around campus. Add some heels and a dramatic makeup look and you're ready for a night on the town!
Free People Glow For It Cardigan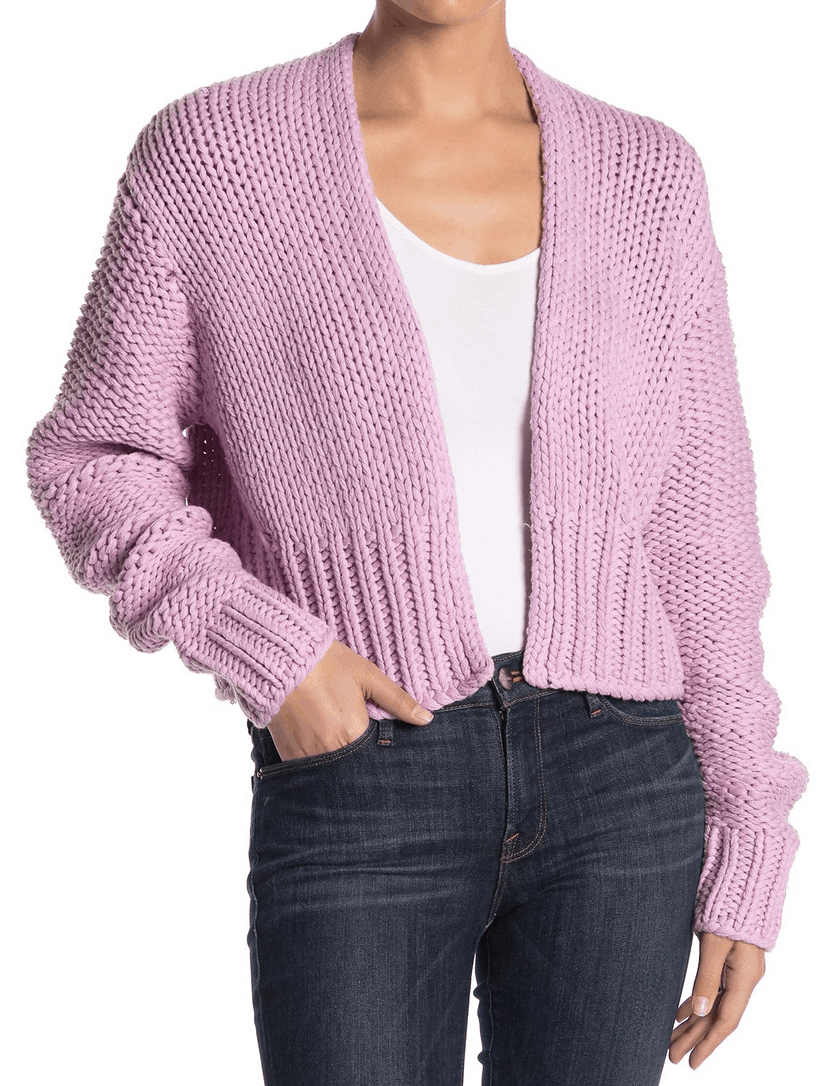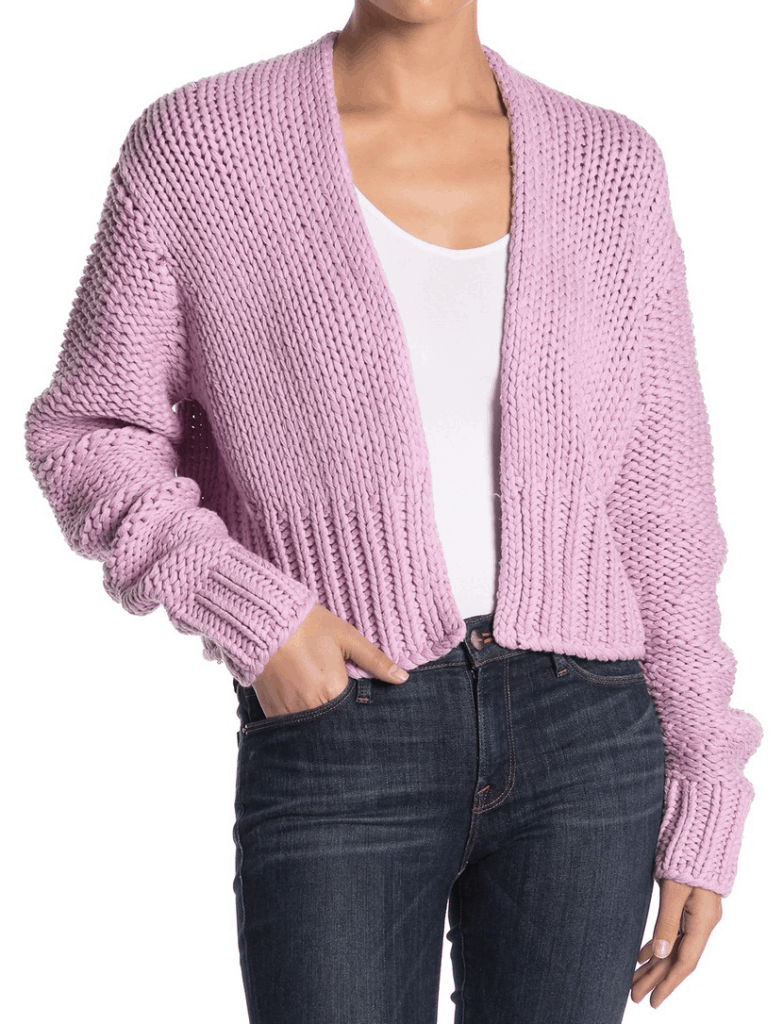 Purple is usually associated with spring, but it's also great for fall. I love the slouchy feel of this cropped one; it's so unexpected and cool.
As the days get shorter and colder, you'll want to be wearing this cute little number every day!
Just Your Kitty Nature Cardigan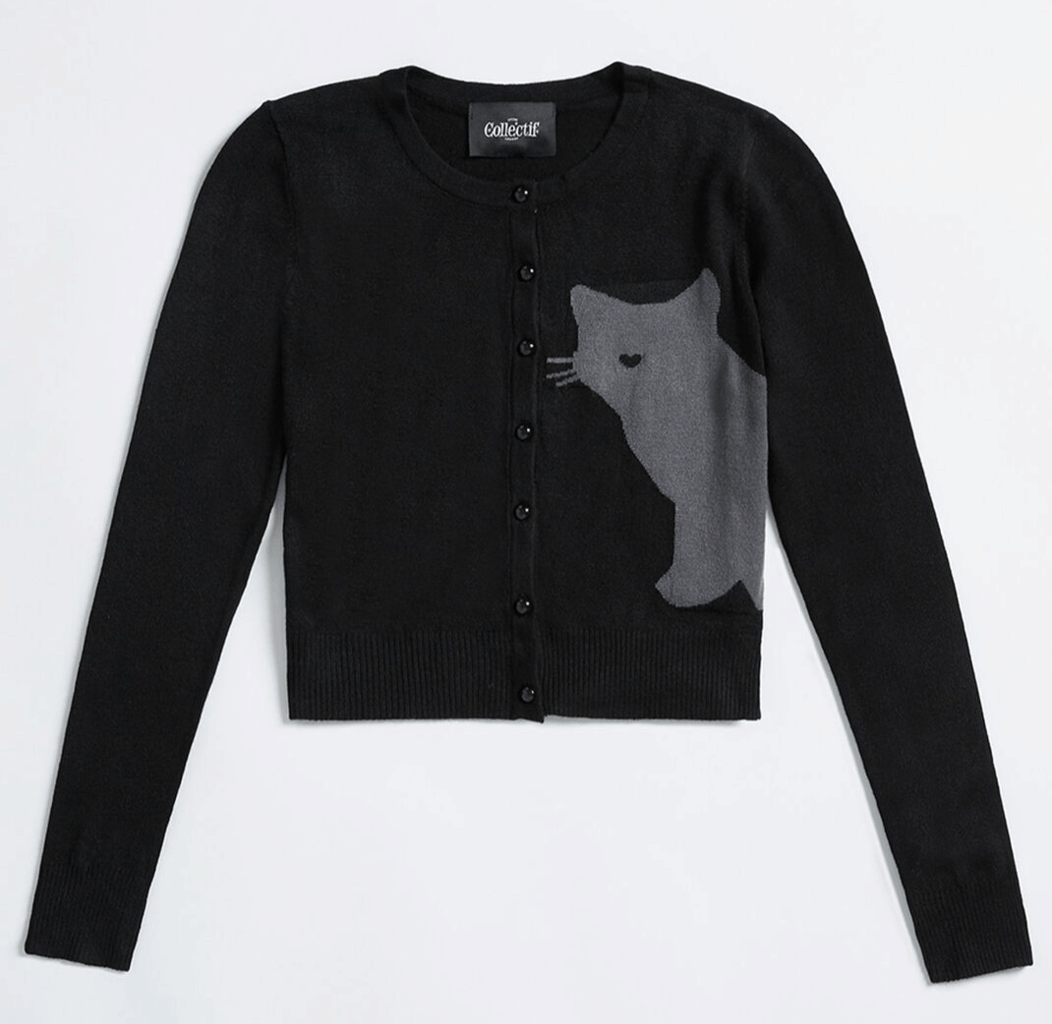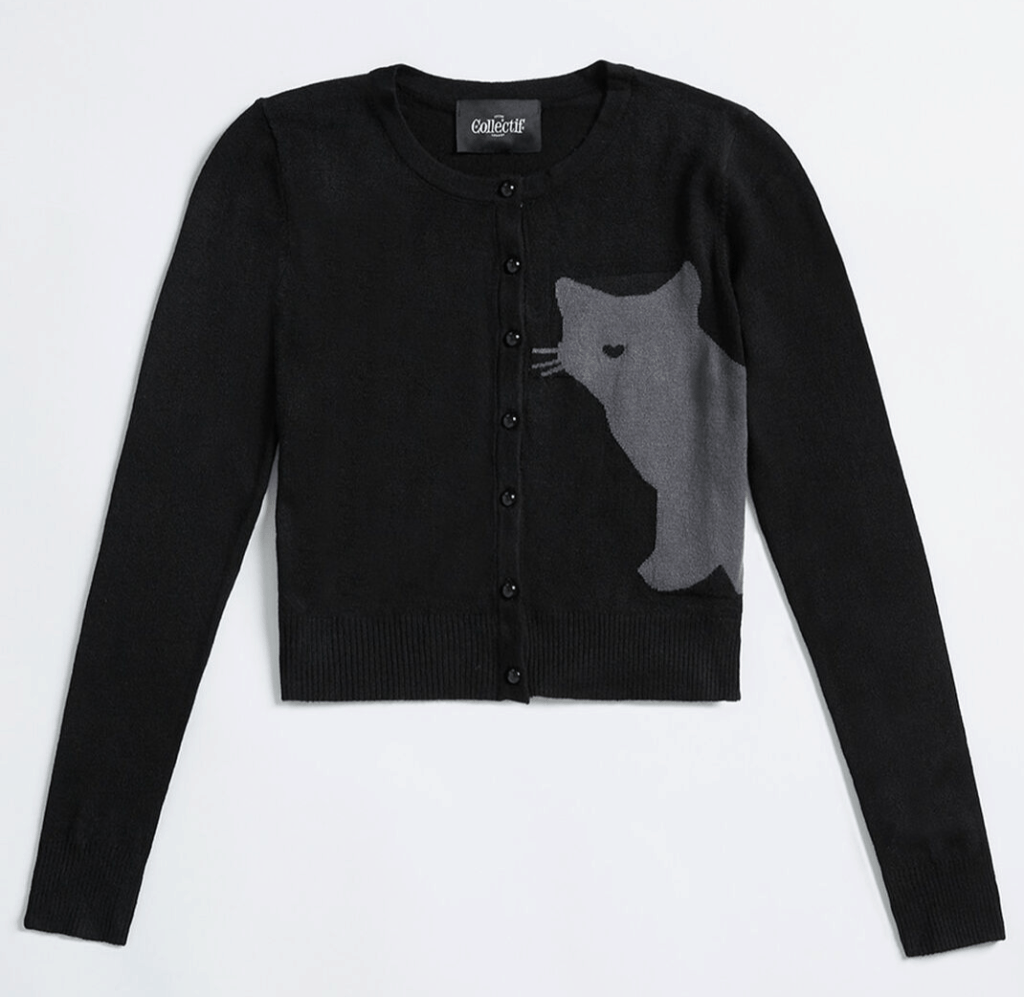 Is it just me or does this cardigan give off serious Halloween vibes? As the proud owner of a cat, I love this piece. It has all the class of a simple black cardigan but with a purrrrrfect addition!
This will definitely be your favorite cardigan for the month of October.
Madewell Shrunken Ribbed Cardigan ($69.50)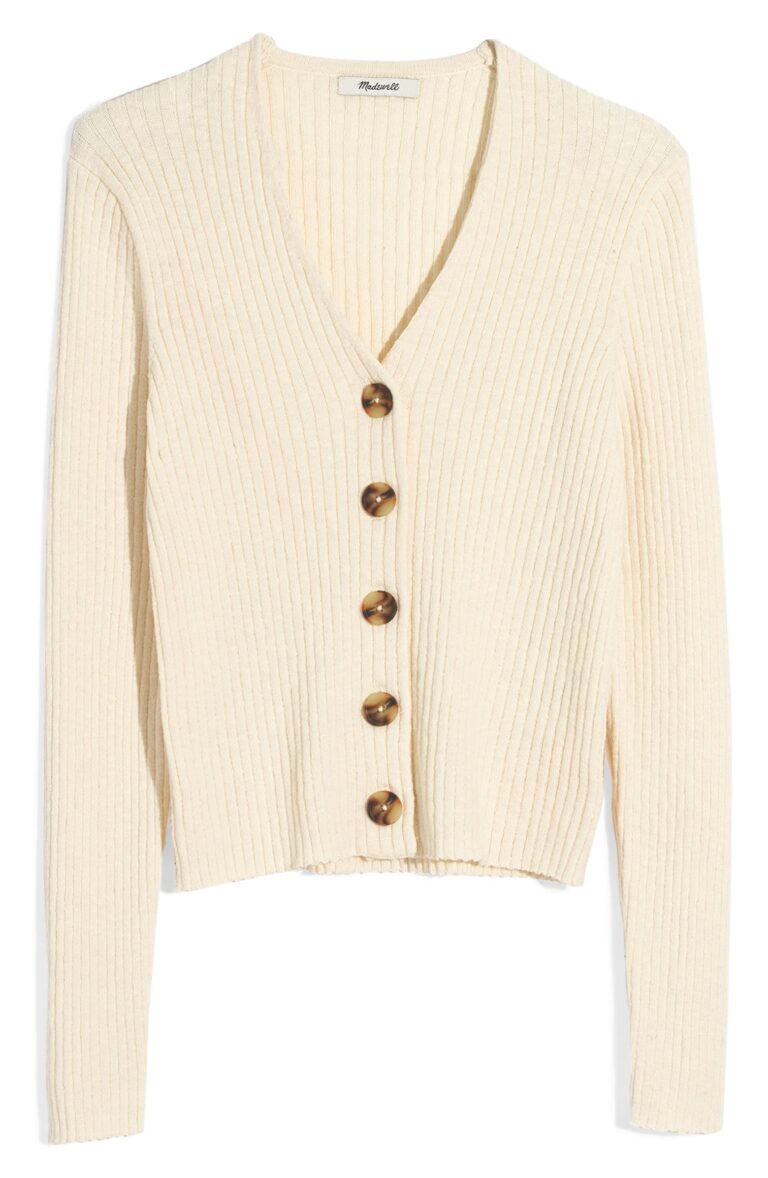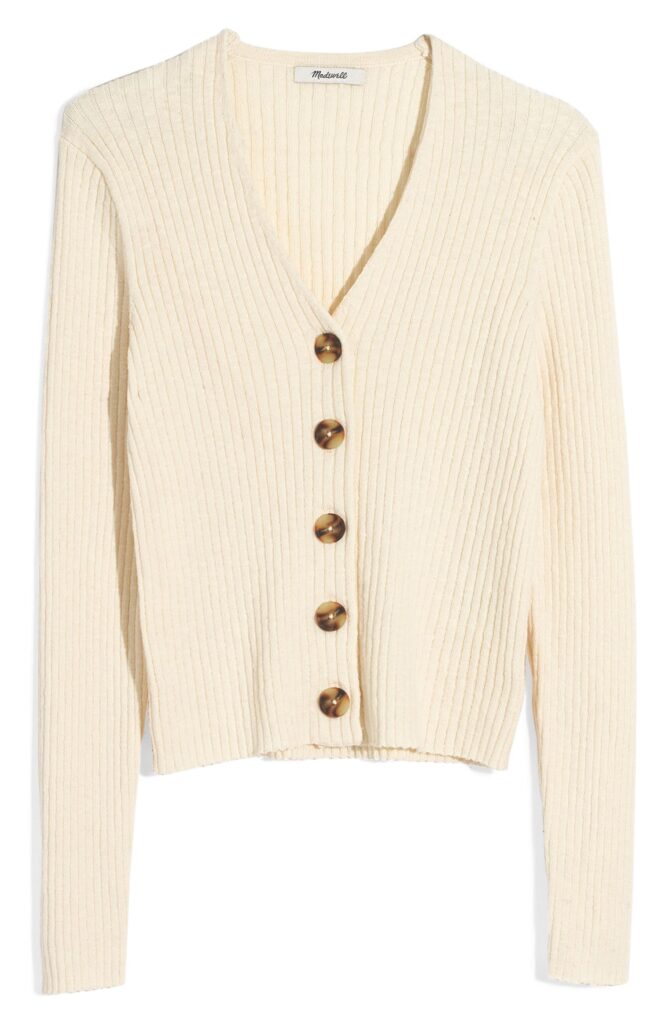 I love the slightly 1990s feel of this Madewell cardigan. The buttons are such a pretty detail and the ribbed texture makes this basic more interesting.
This will look great with jeans and some boots. It's great for wearing to class and has such an elegant aesthetic.
J.Crew Factory Cotton Caryn Cardigan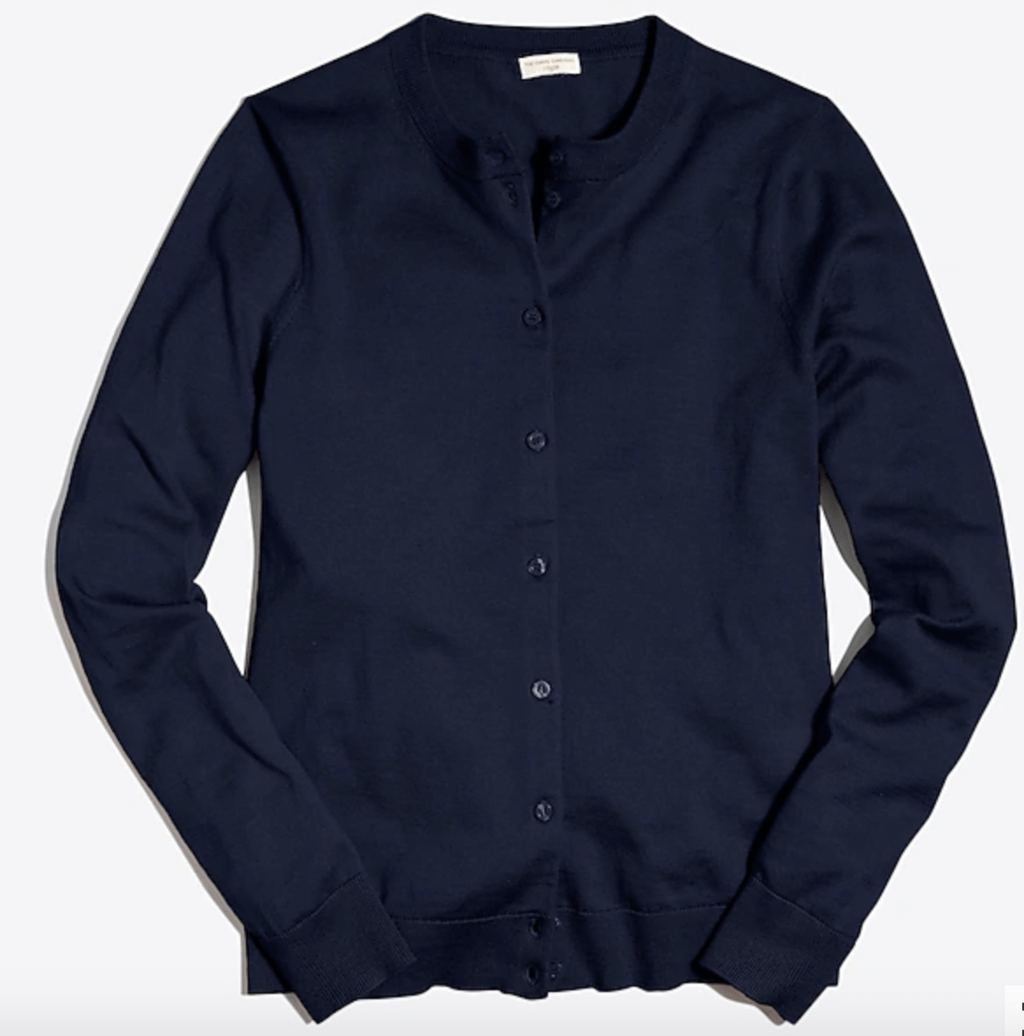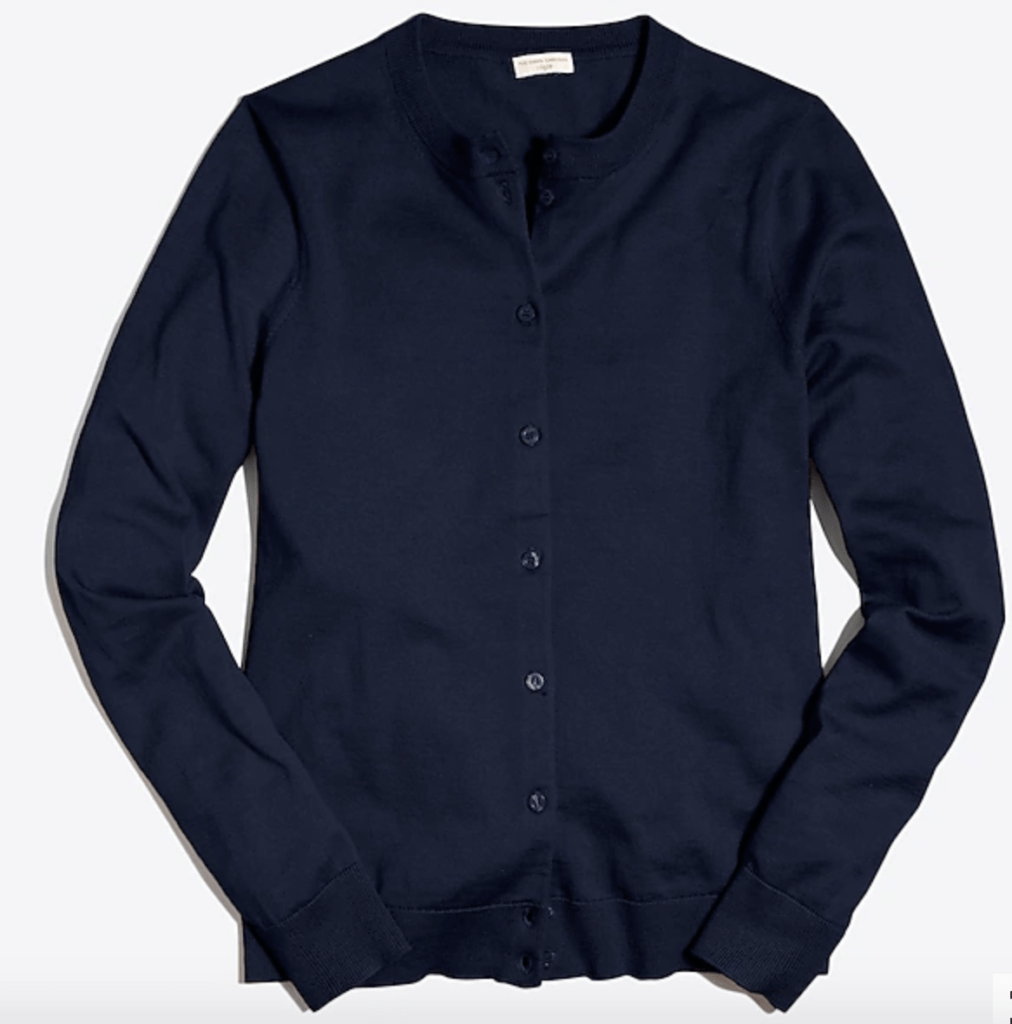 Every girl needs a classic cardigan. It's that piece that matches with everything and works for every occasion (especially if you're job-hunting!).
J.Crew has mastered the art of the classic cardi and has a variety of them in various cuts and colors. Navy is not only a perfect color for fall, but you can easily rock it all year long!
Cable Knit Button-Front Crop Top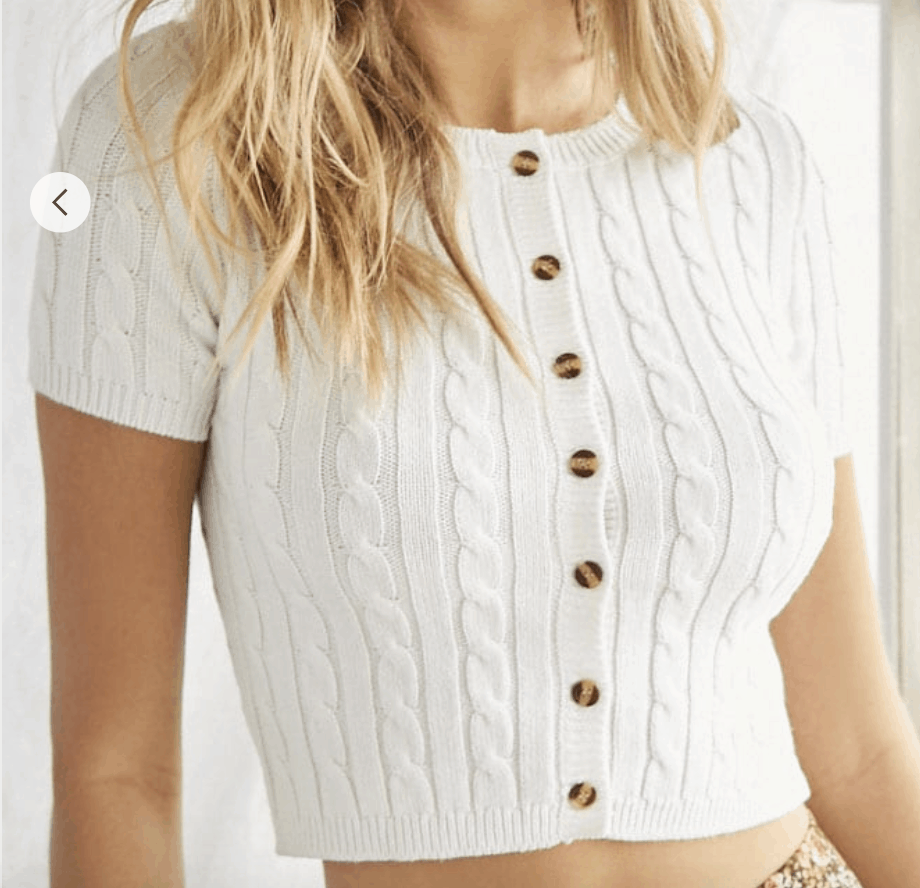 I love all things cable knit because it's a classic texture that is both elegant and trendy. This fall cardigan is great because it has all the components of a timeless piece but also has a modern cut.
Looking for something to wear to a party or dinner with friends or while studying in the library? Well, look no further.
Knit Stripe Hooded Cardigan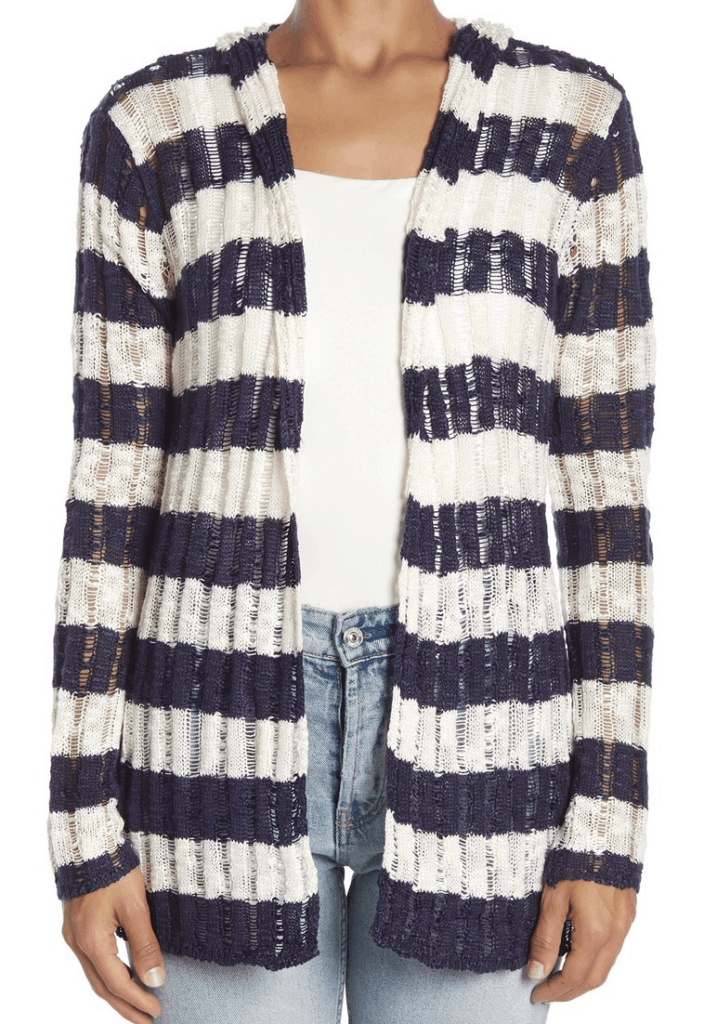 Hooded cardigans? Yes, please!
Navy and white is a beautiful combination and I love the stripes and length of this one. This is another cozy piece you could throw over some basics to make your outfit that much cooler.
UO Rochelle Fuzzy Cropped Cardigan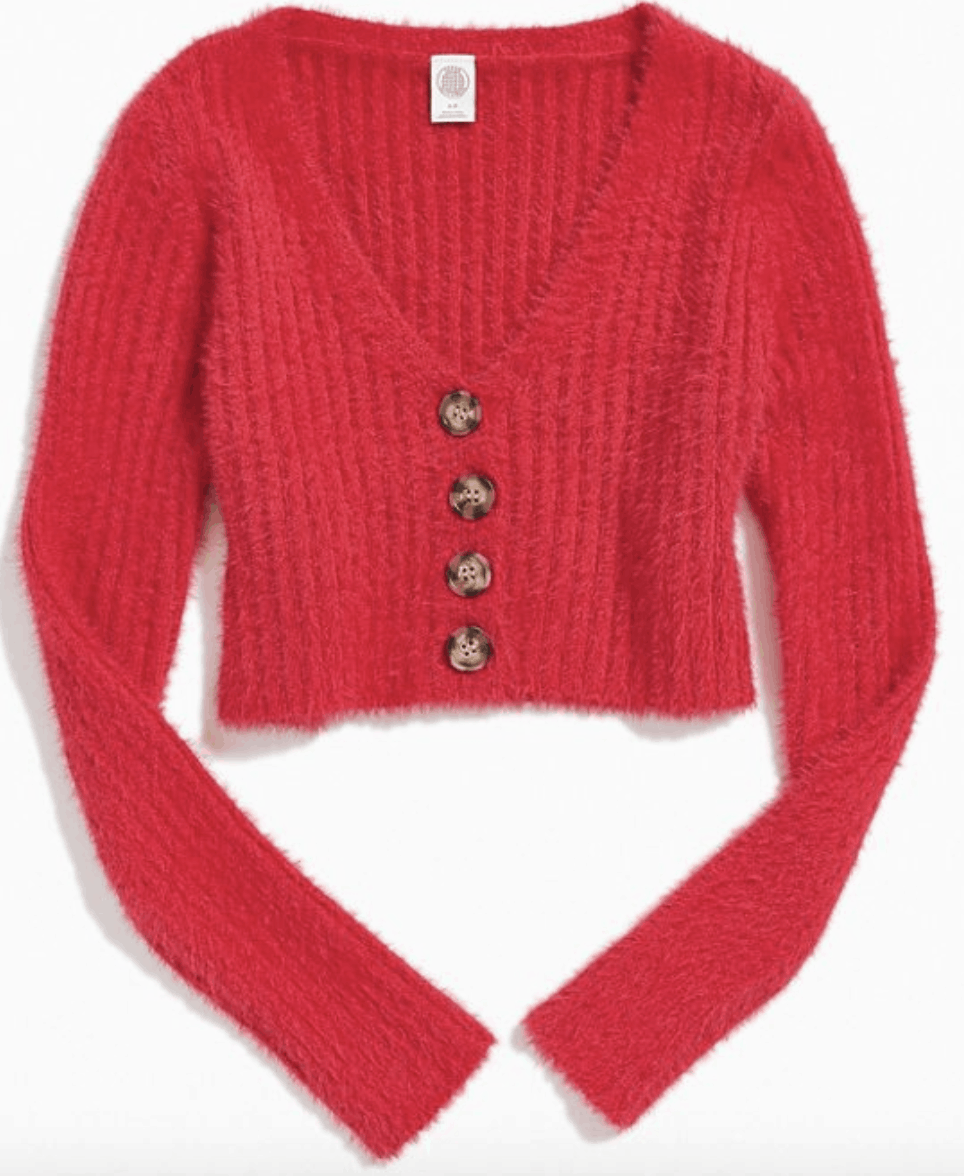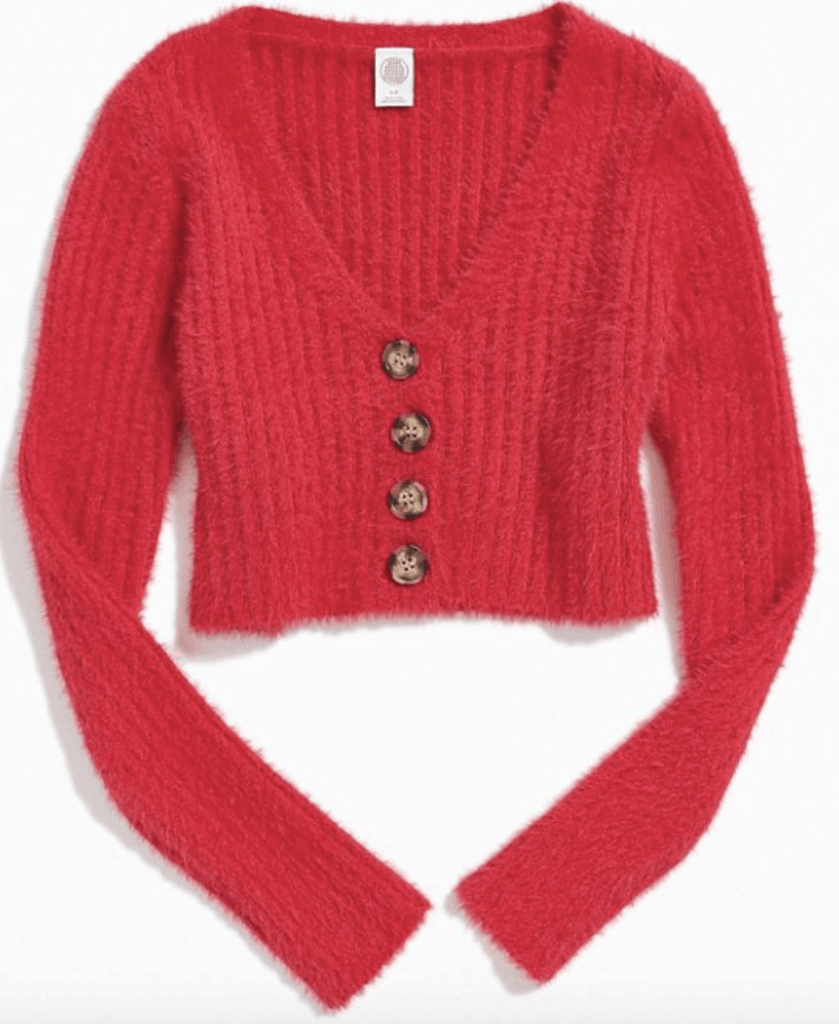 With colder days coming up, I'm gravitating towards fuzzy textures that just look warm. This cropped cardi fits the bill.
This cardigan has stunning buttons, a great cut and will look great with any outfit. Plus, it'll help you get in the Christmas mood which is one of the best parts of the months ahead!
Front Striped V-Neck Cardigan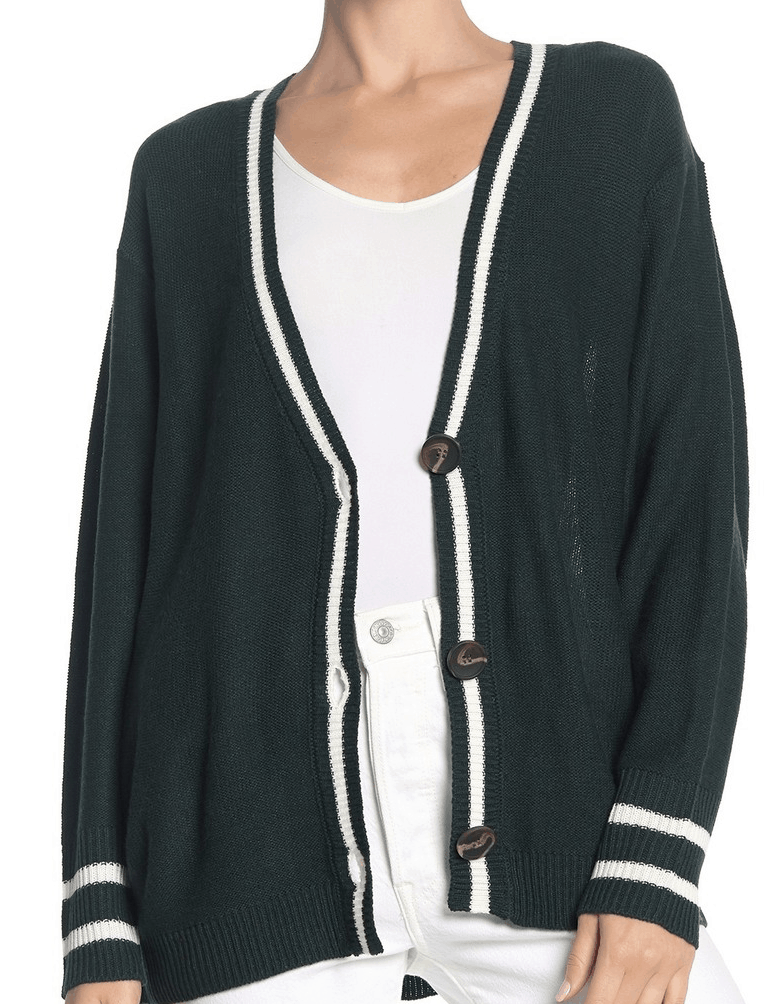 This cardigan is so '90s. It's comfortable, classic and can easily be dressed up or down. The v-neck shape is stunning and I love the white stripes.
The best part is, the dark green color is perfect for fall and will fit right in with your wardrobe.
Marled Draped Open Front Pocket Cardigan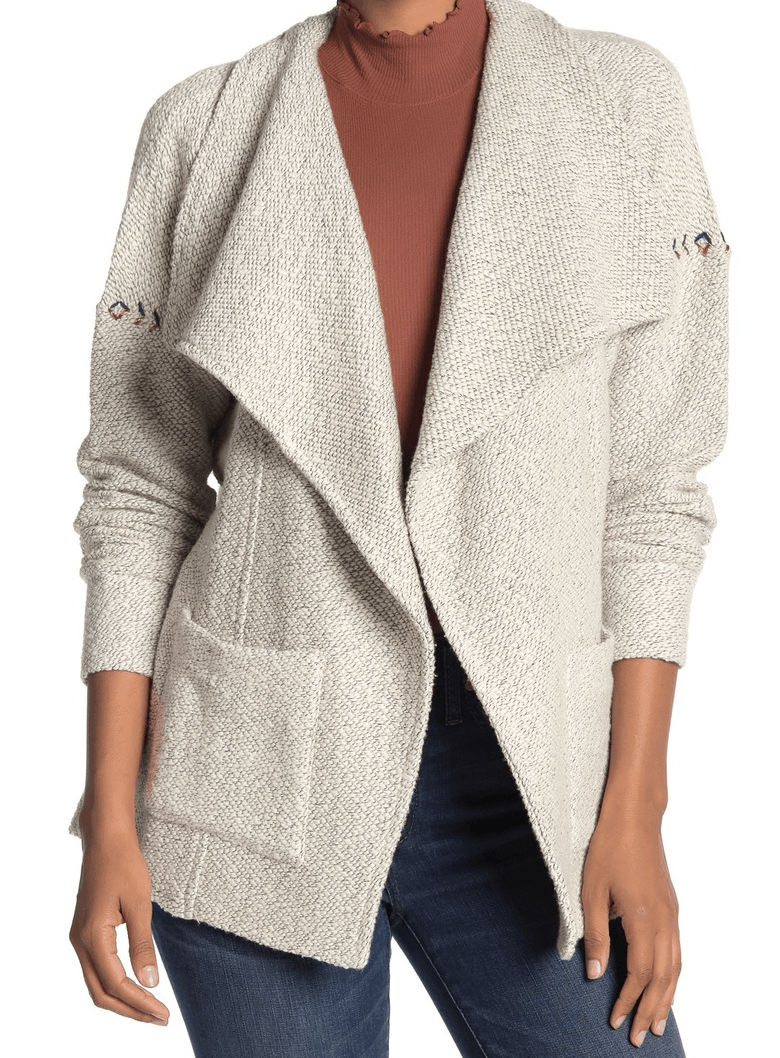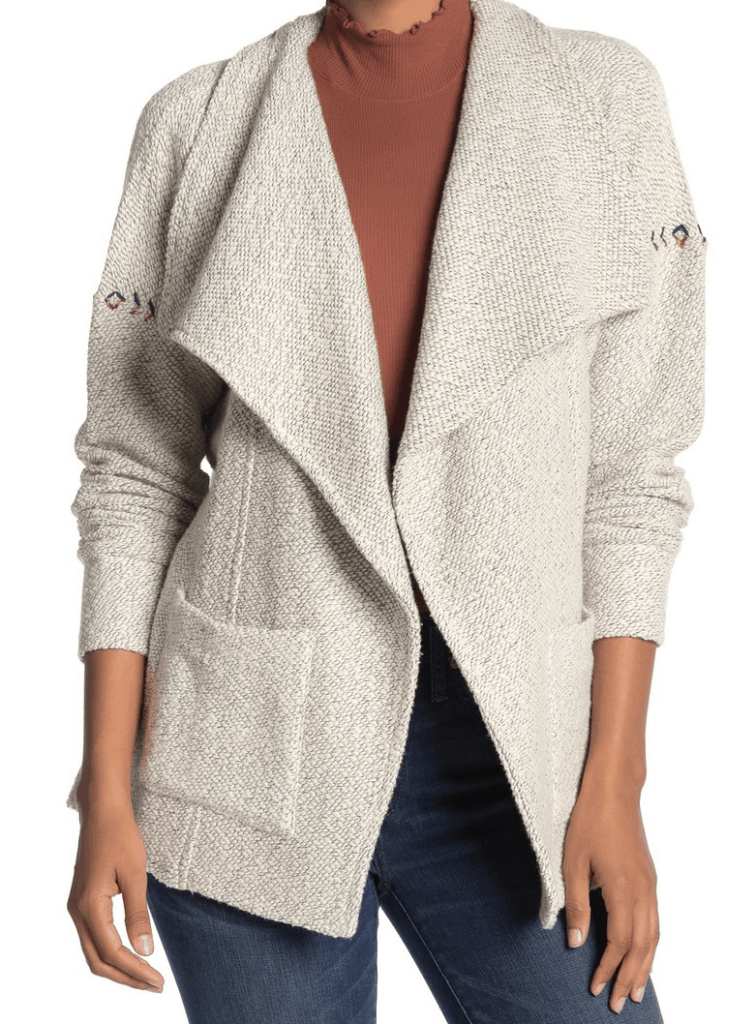 Our final fall cardigan has such a stunning and rustic vibe. It screams country girl and is beyond comfortable.
I LOVE cardigans with pockets! So many gorgeous pieces have no place to keep your phone or keys. But pieces with pockets are a win-win!
What did you think about these fall cardigans?
Do you like these cardigans? What are your favorite styles of cardigans? What is your favorite aesthetic? What have been your favorite fall trends so far? Start the convo below!