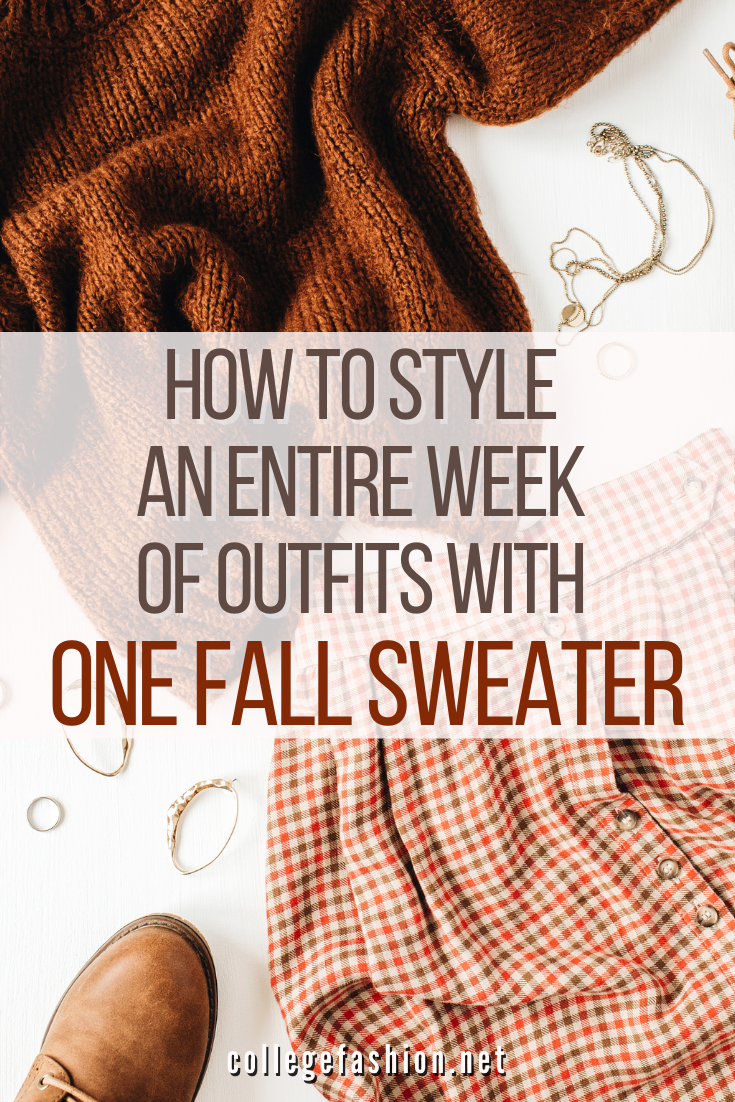 I can't lie; I am obsessed with big knit sweaters this time of year.
If you have a sweater problem like me, you can easily find yourself wearing your favorite for multiple days in a row. Is this a problem? Nope. I support you.
However, wearing the same piece over and over can easily get stale. To help fix this, here are seven ideas for styling your go-to fall sweater into unique outfits for every day of the week!
Sunday's #OOTD
There is nothing nicer than getting all dressed up for a nice Sunday evening. I love wearing fall sweaters over dresses, but I also like to keep my outfits as comfortable as possible.
For Sunday's look, I paired the sweater with a flowy, midi orange dress. I really love the bright colors which makes for a great contrast against the white sweater. Plus, the orange and white hues have a lovely fall feel.
To give this whole look a little extra spice, I paired it with some layered gold necklaces and white sneakers.
I think sneakers are a great way to make any sweater outfit a little more casual, but these can easily be swapped for some wedges or cute sandals.
Monday's Fall Sweater Outfit
Lazy Mondays call for a sweater and some leggings. This look definitely screams "taking my zoom calls from bed." Then again, who isn't?
If you are feeling a little low-key this Monday, throw on some leggings, your favorite slippers, and you have got yourself an #OOTD.
To make the outfit more cohesive, I chose a color family of muted browns and taupes.
The necklace makes this look a little more put-together, but you can put on or take off as many accessories as you'd like.
Tuesday's Dressy Look
For this Tuesday look, I opted for a sophisticated, dressed-up fall outfit with our favorite sweater.
A black plaid pencil skirt, sheer tights, black booties, and a little under-shirt collar gives this outfit an air of classiness.
You can always wear a collared shirt underneath the sweater, depending on your style preference, but I personally love the contrast that a clip-on Peter Pan collar gives.
Wednesday's Insta-Ready Style
Wednesday, also known as "two days left until Friday," is the official midpoint of a school week.
These dreamy pants are actually vegan and an absolute must-have item. I paired this look with some matching white and brown heel sandals and this adorable, leopard bow scrunchie.
This outfit brings out all the fall vibes and it is yet another great way to style this incredible sweater.
Thursday's Thigh-High Look
Thigh-high Thursday? I think yes.
If your sweater is oversized or large enough, then you can totally rock it with sassy tights.
If your sweater is too short for this, a skater skirt or mini skirt still gives you a chance to whip out those beloved thigh-high boots.
To make this fall outfit a little extra fancy, I paired the sweater with a long, gold and black necklace and some matching earrings.
Friday's Casual Fall Sweater Outfit
Woohoo, it is finally Friday!
I styled casual Friday the right way, with some light-washed ripped jeans. To have some fun with this cute look, I threw on this gorgeous scarf.
I made sure to match the colors of the scarf with a pair of orange open-toed heels and ta-da! You now have the perfect fall Friday outfit with that go-to sweater of yours.
Saturday's Cozy Vibe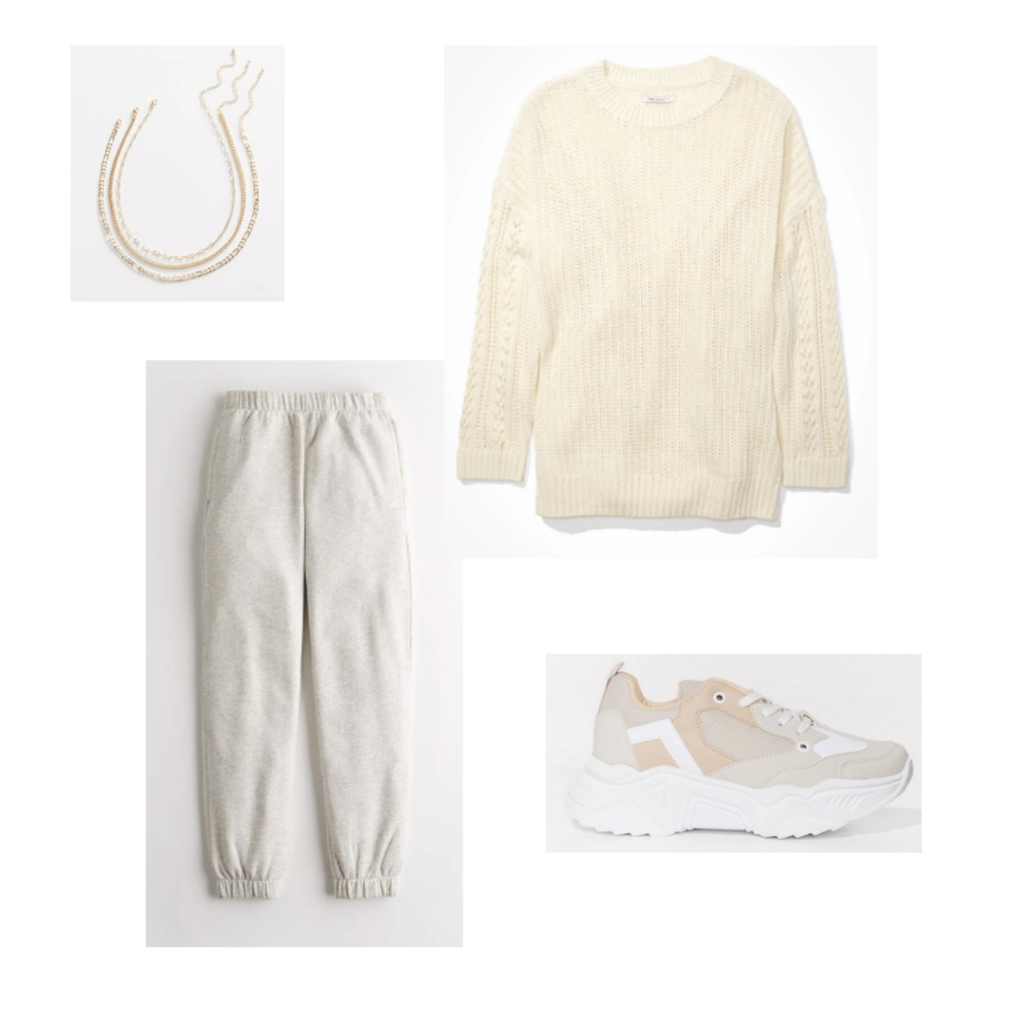 Lazy but still want to make this sweater work? Saturdays call for sweatpants.
Nothing sounds more comfortable than a sweater and your favorite pair of sweats. I gave this look a little more (optional) pizzazz by styling it with some nude and white sneakers and these beautiful gold chains.
So whether you're going out to run errands or staying at home making your space more cozy, you'll get to rock your favorite sweater for the 7th day this week in one of the most fashionable (and comfy) ways yet.
What did you think of these fall sweater outfits?
I hope you all enjoyed these fun ideas as much as I did coming up with them! Which of these fall sweater outfits is your fave? Do you live in your favorite sweater this time of year?