If you have so much as walked into a bookstore before, you've likely heard of Stephen King. King is one of those authors that you just know about, even if you don't like horror or haven't read any of his work. At the very least, you're surely familiar with one of his stories. This is the extent of his massive, widespread popularity.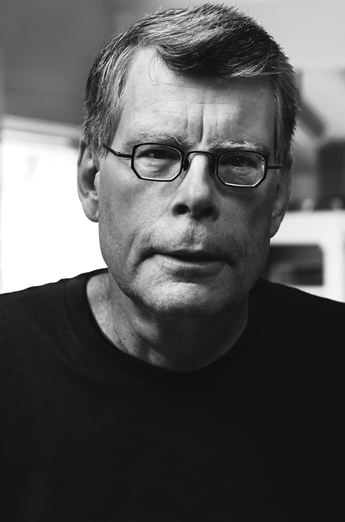 Some of his most famous works include Misery, The Shining, Children of the Corn, Carrie, and It, all of which have been adapted into mega-popular horror flicks.
So this Halloween season, take some inspiration from the world's foremost writer in the supernatural, horror, and fantasy space, and look at Stephen King's work for some new fashionable looks.
Final Battle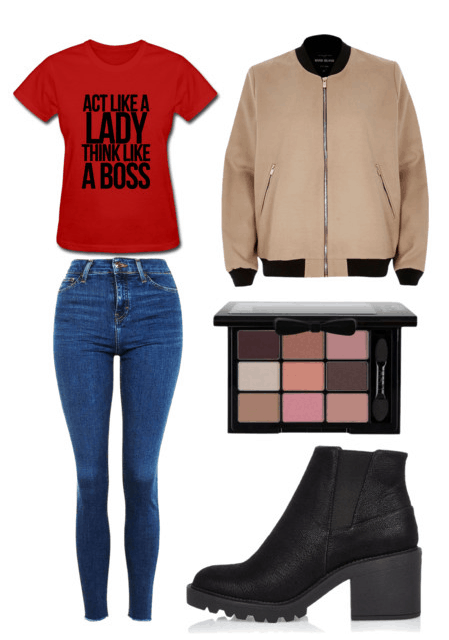 Products: Shirt, Jeans, Bomber, Eyeshadow, Shoes
Every good horror novel has some sort of showdown, whether it's between a killer and their target or a demon and a human that's determined to end their reign of terror. A good vs. evil showdown has been in many King stories, like Misery and The Shining.
Take on a battle or a mid-term (same thing really) with these sensible combat boots that could be worn with just about anything. A bright and bold t-shirt with comfortable jeans and a trendy bomber jacket. Put your game face on with a neutral eye look.
Smile for the Pictures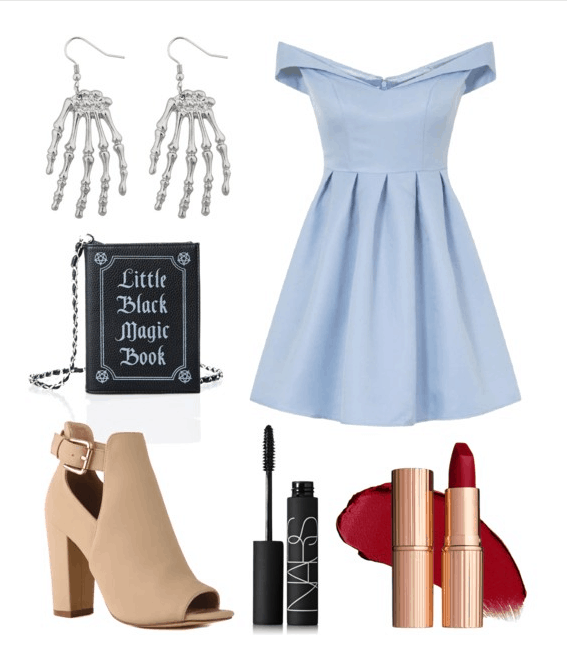 Products: Earrings, Purse, Shoes, Dress, Mascara, Lipstick
Who can forget the iconic image of Sissy Spacek in a bloody dress, ready to kill? Stephen King's story "Carrie" has been made into two films, the 1976 original and the 2013 remake. Both movies are terrifying and completely engrossing, as their source material dictates.
This dress reminds me a lot of Cinderella, so I thought is was appropriate to pair it with neutral booties. Add dramatic details for a cinematic look: Ruby red lips and big lashes bring the glamour, while skull hand earrings and this statement bag add a much-needed Halloween vibe.
Fall Y'all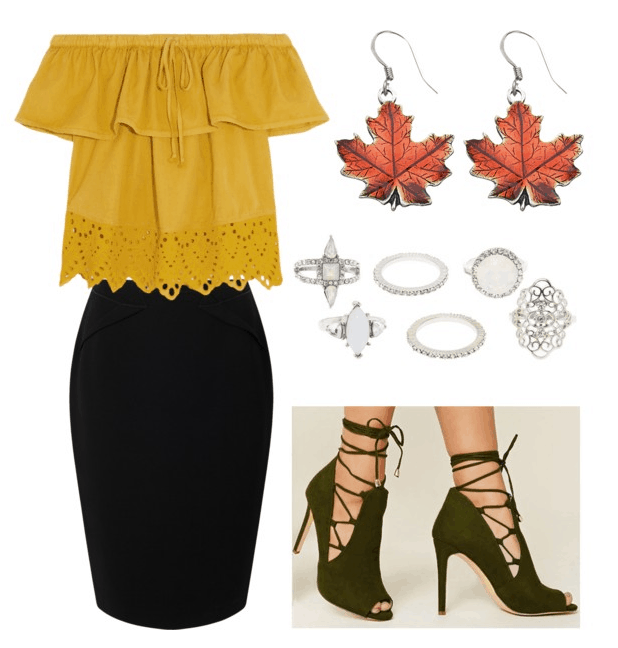 Products: Top, Skirt, Earrings, Rings, Heels
Fall means a lot of things to a lot of people: Darker colors, apple cider, pumpkins, and sweaters. But for me, cooler weather is strongly associated with curling up with a good book! Celebrate the season – and the autumnal setting of many Stephen King novels -with this fall look.
The off-the-shoulder trend is still going strong, so wear this mustard top with a pencil skirt. This basic black one is good for any professional or personal occasion. Leafy earrings are a nice, quirky touch while these rings add even more bling to the look. Finish the outfit with these olive stiletto sandals for an even fancier touch.
Final Thoughts
So what did you think? Which Stephen King story is your favorite? Do you have a favorite film adaptation? Which outfit did you like the best? What author would you like to see inspiration from next?
Let us know in the comments below!