Sophie caught my eye a few bus stops away from our beautiful university building: Her flowy look made her stand out from the crowd. And once I spotted her adorable friend on four paws, I made a beeline straight to her to discover her secrets for being so effortlessly stylish (and I scored some wet-nose kisses from her pal, too).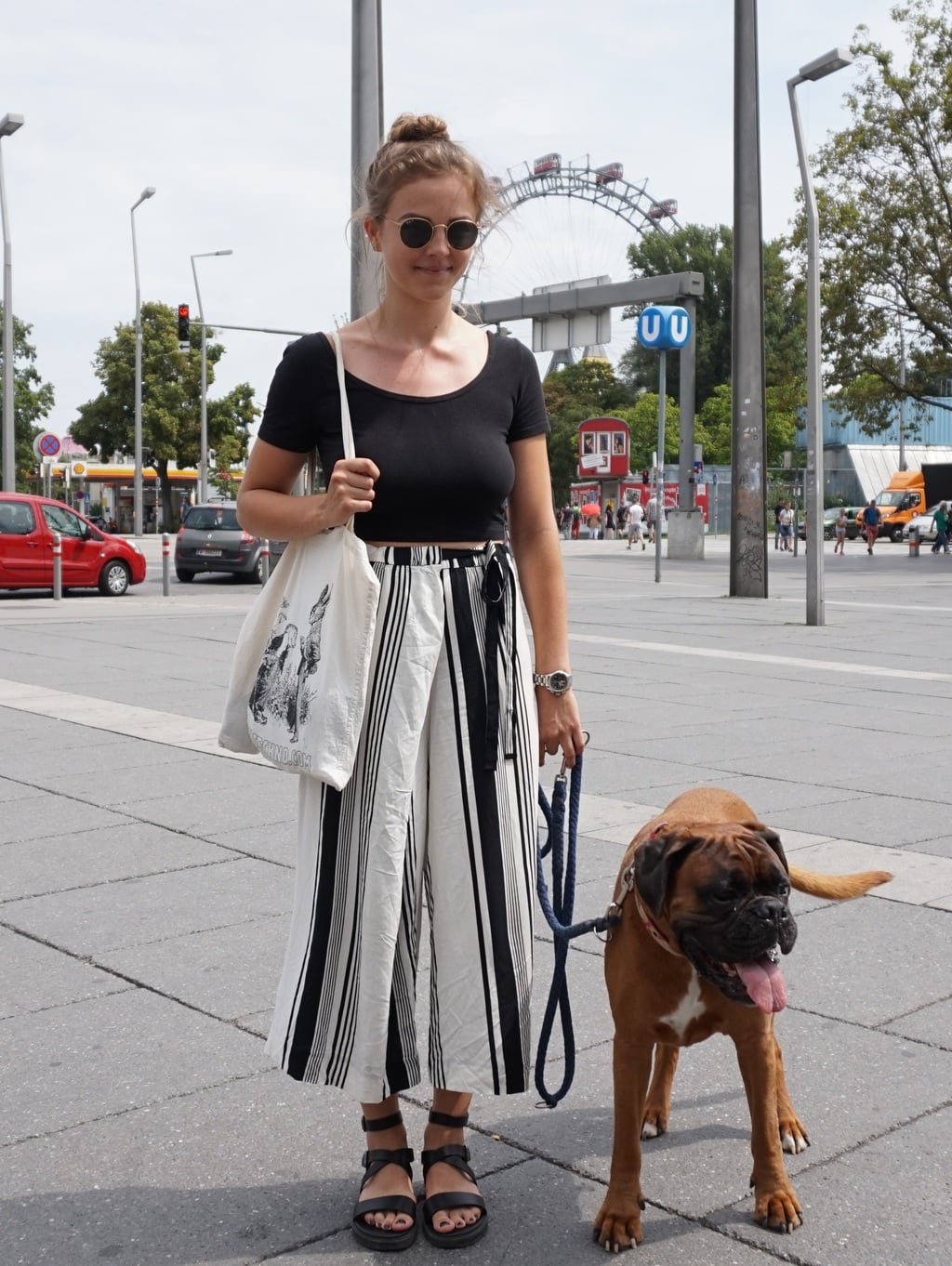 Sophie 101
Name: Sophie
Major: English & American Studies
Year: 3rd semester, BA degree
School: University of Vienna
Let's Talk Fashion

Who or what inspires your style? "Everything does, actually! For example, sometimes my style is influenced by the TV shows I watch. When watching Friends, I really get into '90s fashion. Gossip Girl is another fashionable show I like to watch. Also, just seeing stylish people on the streets or reading fashion blogs is a huge source of inspiration [for] me."
Where do you like to shop? "I don't particularly love shopping to be honest; I prefer making spontaneous purchases. I'm out and about quite often so if I happen to see something somewhere, I just go and get it. Up until now, that's always worked for me and I've never regrett[ed] buying anything so far!
"
How would you describe your style? "Random! It totally depends on my mood. Sometimes I'm all about monochrom[atic] outfits and other times I love to wear extremely colorful clothes. So, it all depends on my mood of the day.
"
Why did you choose this outfit today? "Well, I actually bought these pants a few days ago and I had to wear them out! I do that a lot – every time I buy something new, I immediately have to wear it out."
What fashion advice would you give to other students, looking to improve their style? "Well, I really like it when people dare to wear more colors. So I'd encourage fellow students to go for more colorful pieces. For example, Iris Apfel shows how to pull off amazing, bright outfits like a pro. That lady just screams self-expression!"
What are your favorite trends right now? "I must say, I'm really happy that clothes are not as tight as they used to be. I like the flowy tops and pants. That trend is really chill."
Do you have any favorite designers? "I love the things House of Holland is coming out with because their stuff is mega crazy! As for wearing their pieces myself, I'm not too sure. I also really like Miu Miu, especially their platform wedges and beautiful bags. I think if I could pick one store to shop at for the rest of my life, it'd be Miu Miu!"
What are your hobbies or any unique interests you have? "I like to do sports and go outside in the summer. I love jogging when it's sunny or taking a walk with my dog, Rocky. Staying active is super important to me."
Elements of Sophie's Outfit

1. Sandals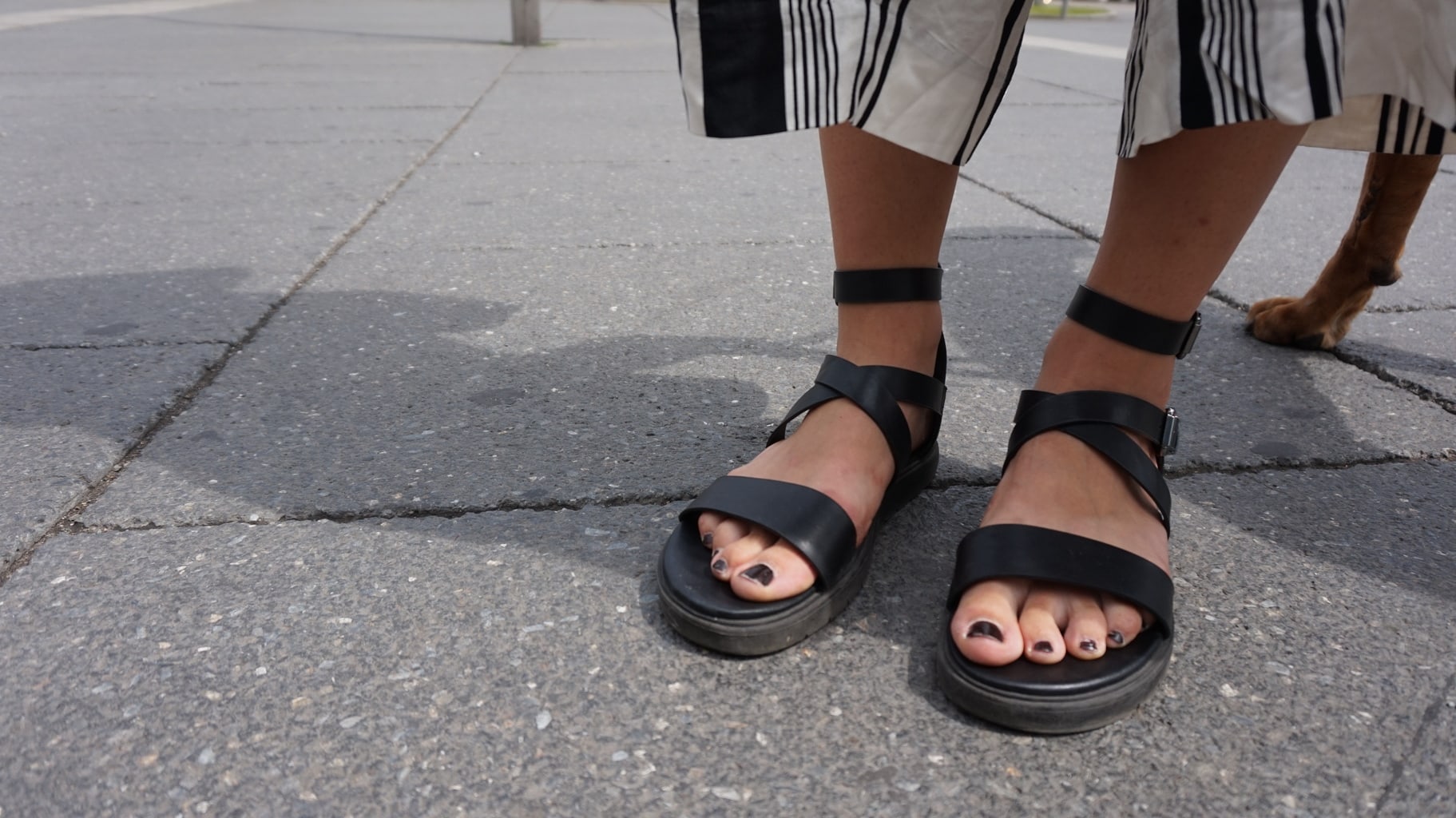 Sophie totally rocks these flat chunky sandals. Her comfy footwear looks phenomenal with her flowy culottes. Even her pedicure matches her outfit to a T! That's what I call style dedication.
2. Sunnies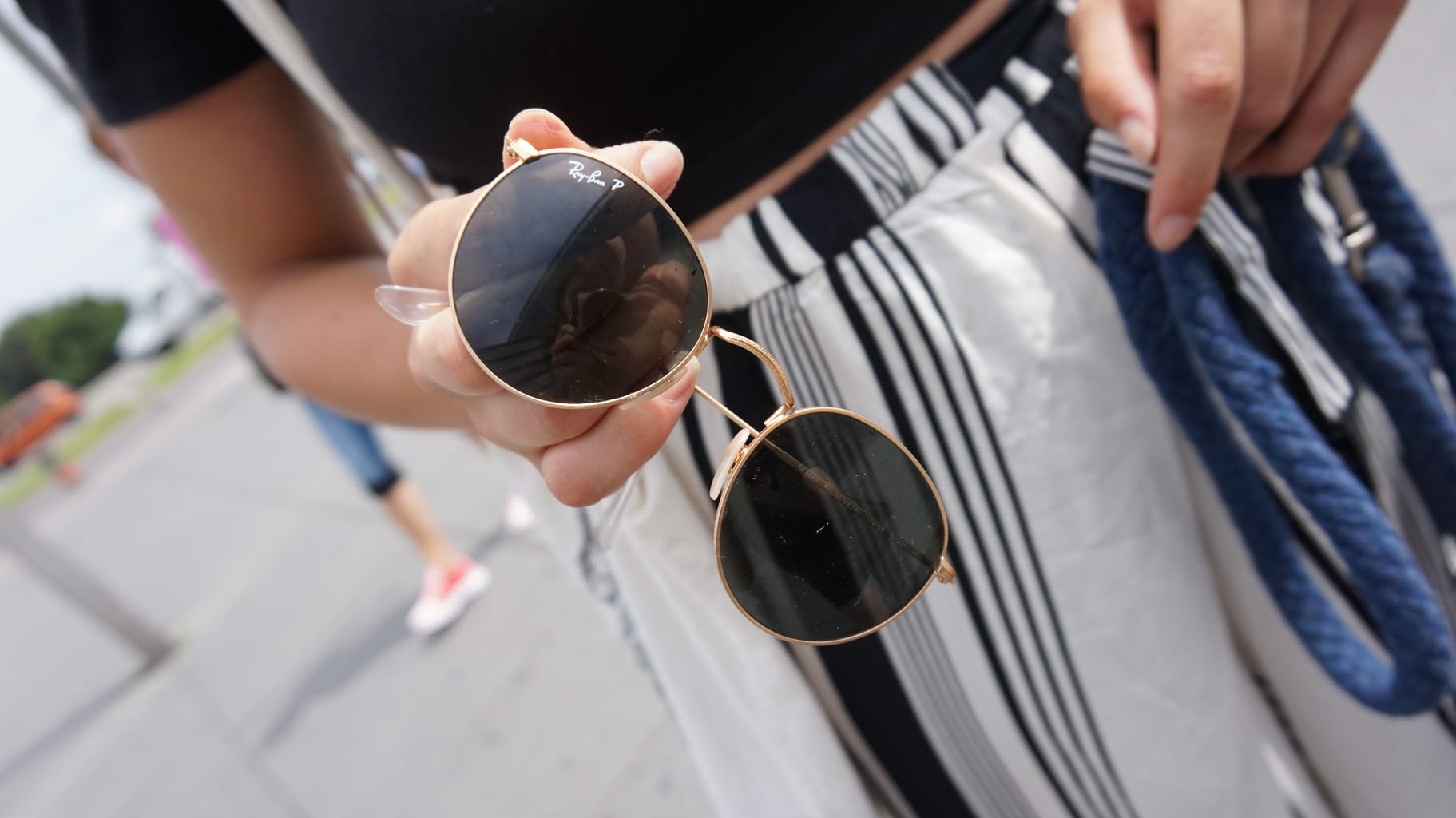 In the hot and sunny summer months, Sophie always carries her ultra-cool Ray-Bans with her. This particular rounded model really suits her face and gives the entire outfit a summery, laid-back vibe.
3. Chunky Watch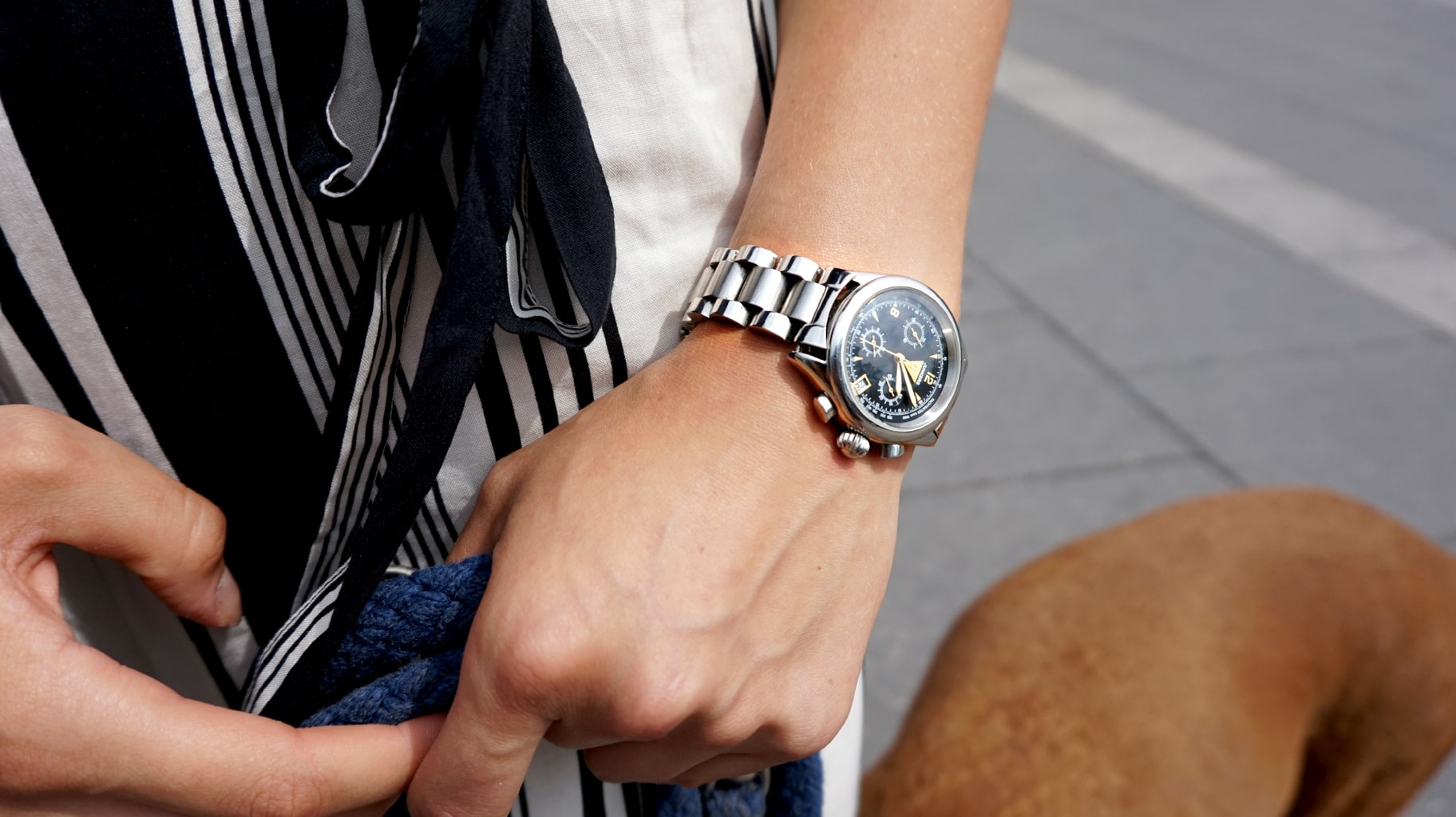 Overall, Sophie kept it simple with accessories. Bangles or necklaces would have clashed with her chilled-out flair. But her statement wristwatch is the perfect cherry on top for a black and white OOTD.
What do you think?
Comment below and share your thoughts with us on Sophie's city-chic style and flowy pants!