Instant outfit formula: crochet duster + choker + high-waisted jeans. Brandi taught me this trick by showing off her sassy look today.
Vanessa Hudgens is one of Brandi's biggest style inspirations and it's easy to see her influence in this look. This free spirit style is festival-ready!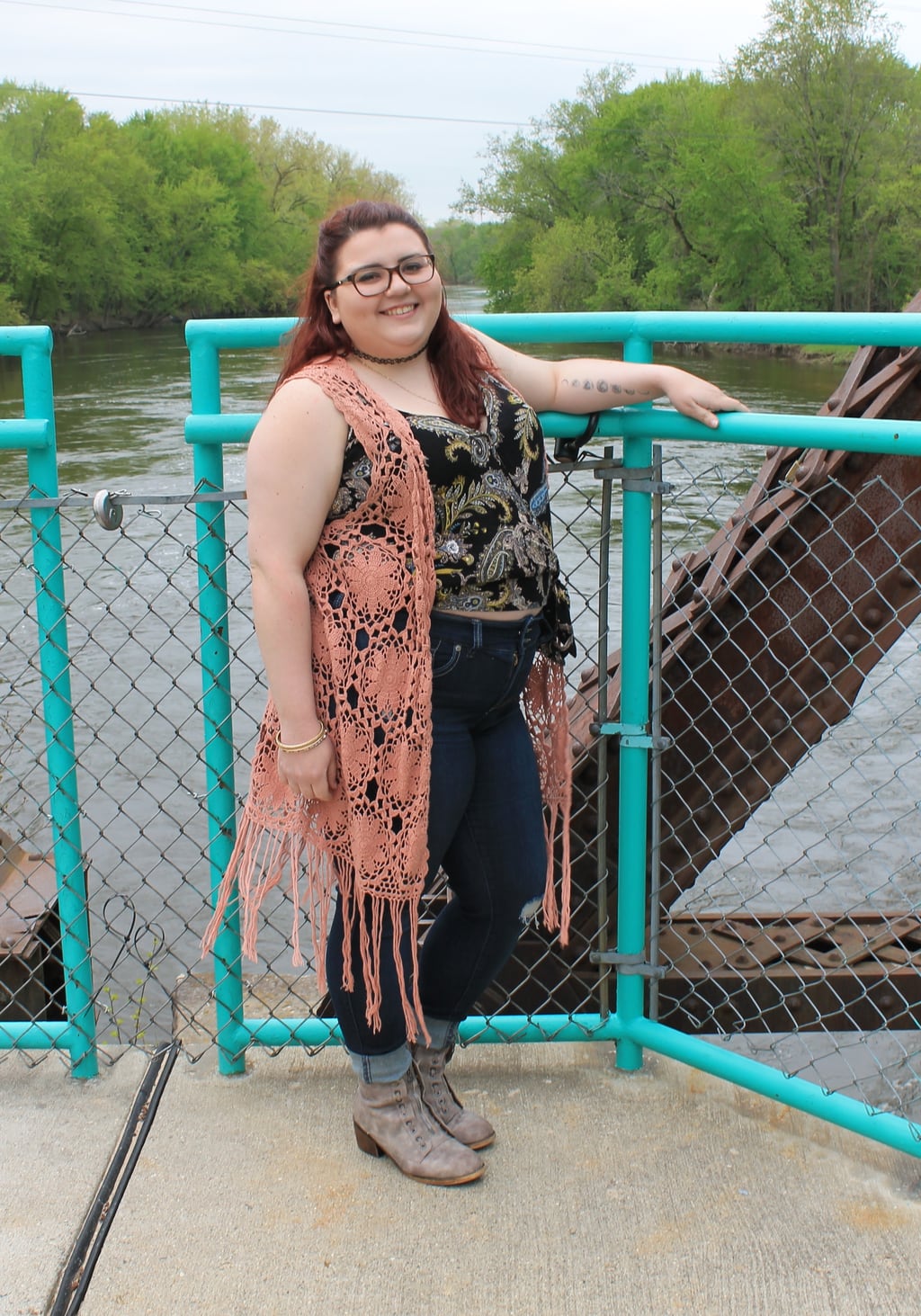 Brandi 101
Name: Brandi
School: Grand Valley State University
Major: Film and Video
Year: Graduate
Hometown: Wyoming, MI
Let's Talk Fashion
Who or what inspires your style? "Vanessa Hudgens. I love her Instagram account. She has such fun, free vibes that I aspire to have."
Where do you like to shop? "Buckle and Target. I always find the cutest clothes at both of those places."
How would you describe your sense of style? "One time I had a person tell me they thought I dressed '80s grunge – which I feel like I used to – but now I would say a hint of boho is in there as well."
Why did you choose this particular outfit? "Because I thought it flattered me!"
What fashion advice would you give to other students looking to improve their style? "Take risks! Try everything because you [just] might like it."
What are your favorite trends right now? "Layering with necklaces. Chokers and flannels are also very fun to wear."
Do you have any favorite fashion designers and if so who? "Not really. I just wear what I like, and feel good in, and what I get inspired by."
What do you do for fun? "I love being outside. I actually work at Cabela's right now. I really enjoy hiking and traveling."
If you could raid anyone's closet who would it be and why? "I would raid Vanessa Hudgens's closet. She has the coolest clothes and I would love to wear them. She just has that festival, free spirit look that I admire."
Elements of Leslie's Outfit
1. Crochet Duster Vest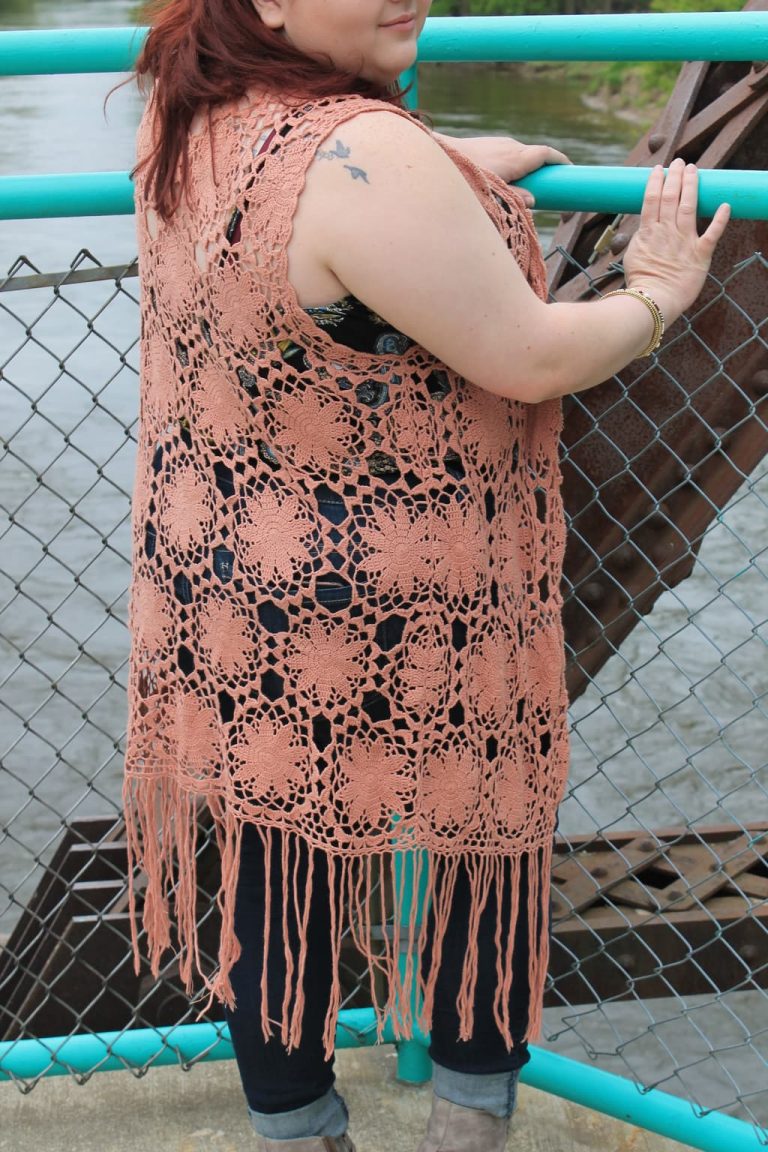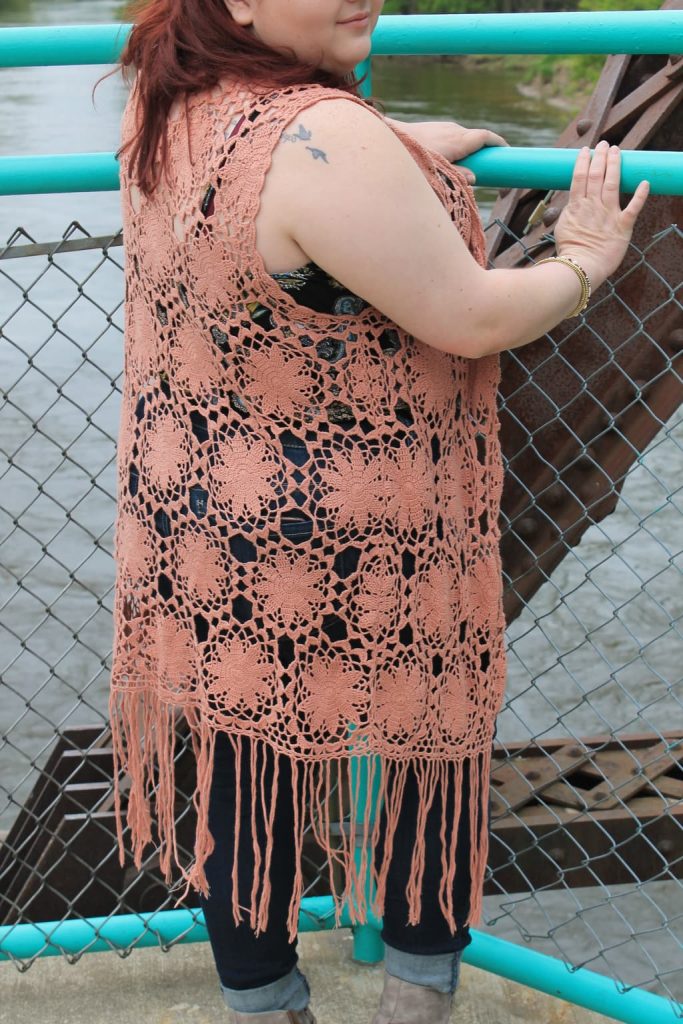 If you love to layer but live in a scorching state, crochet duster vests like Brandi's are a stylish compromise. From jeans to shorts to dresses, they are fun to play around with and look great with nearly everything. Brandi's coral version has long fringe at the bottom; can anyone say Coachella?
2. High-Waisted Jeans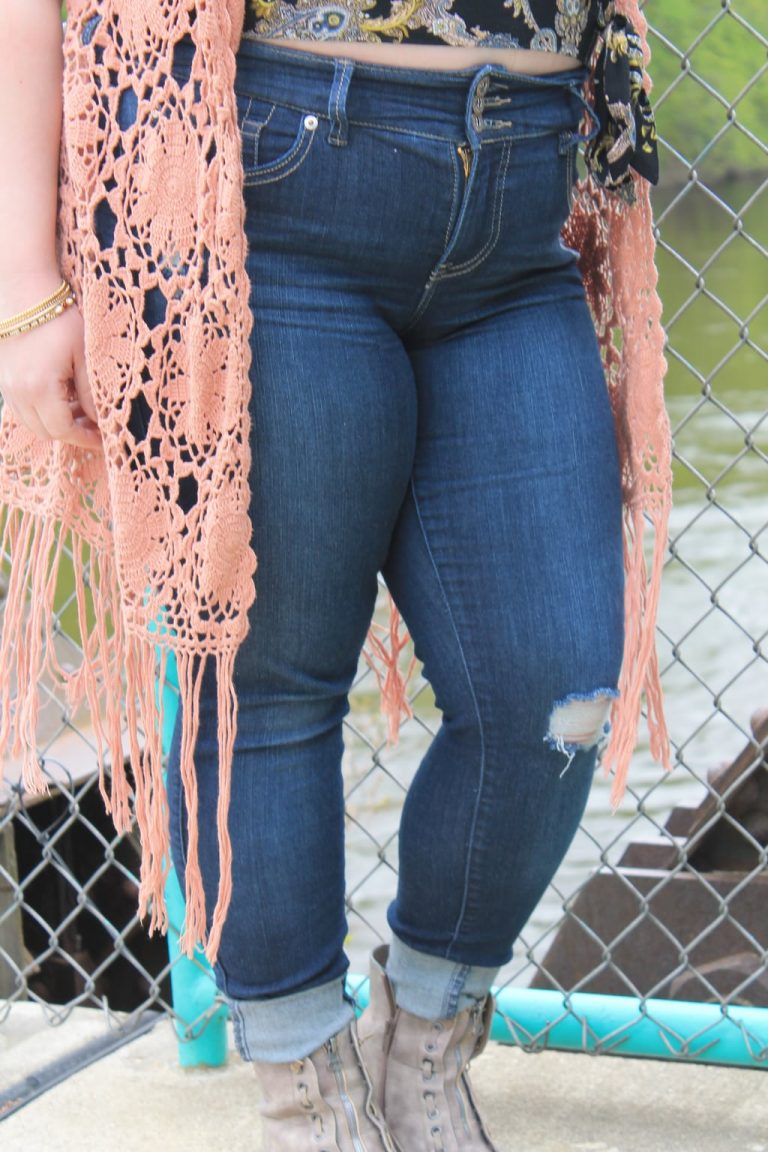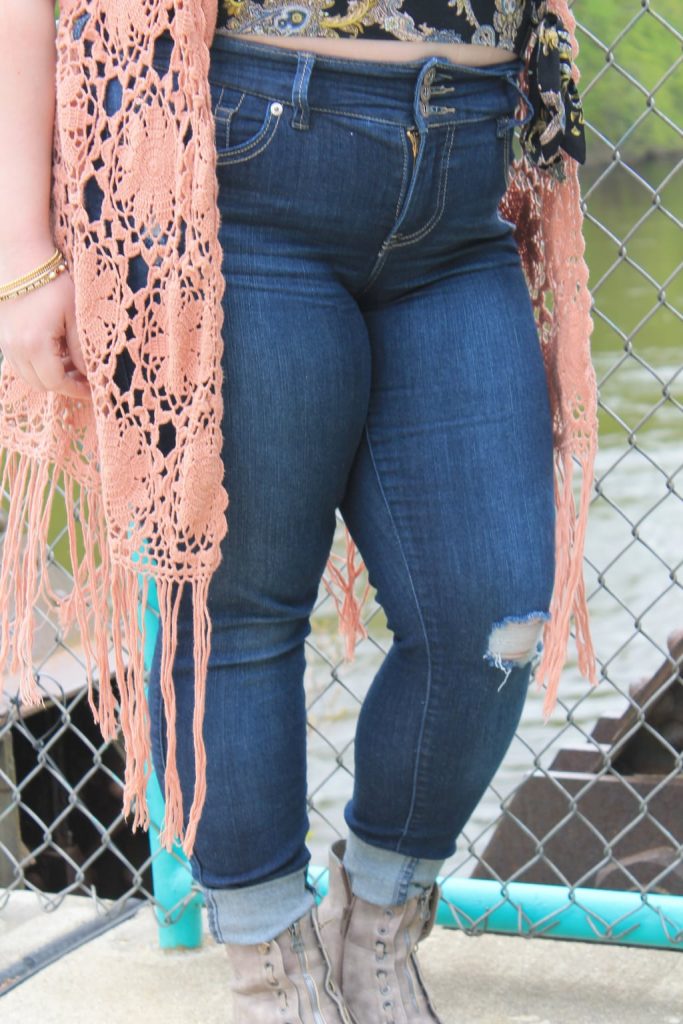 The right jean can take any look from simple to chic. High-waisted pants like the ones in Brandi's pic are remarkably easy to find. This particular pair has a three-button closure and a bit of distressing.
3. Floral Wrap Top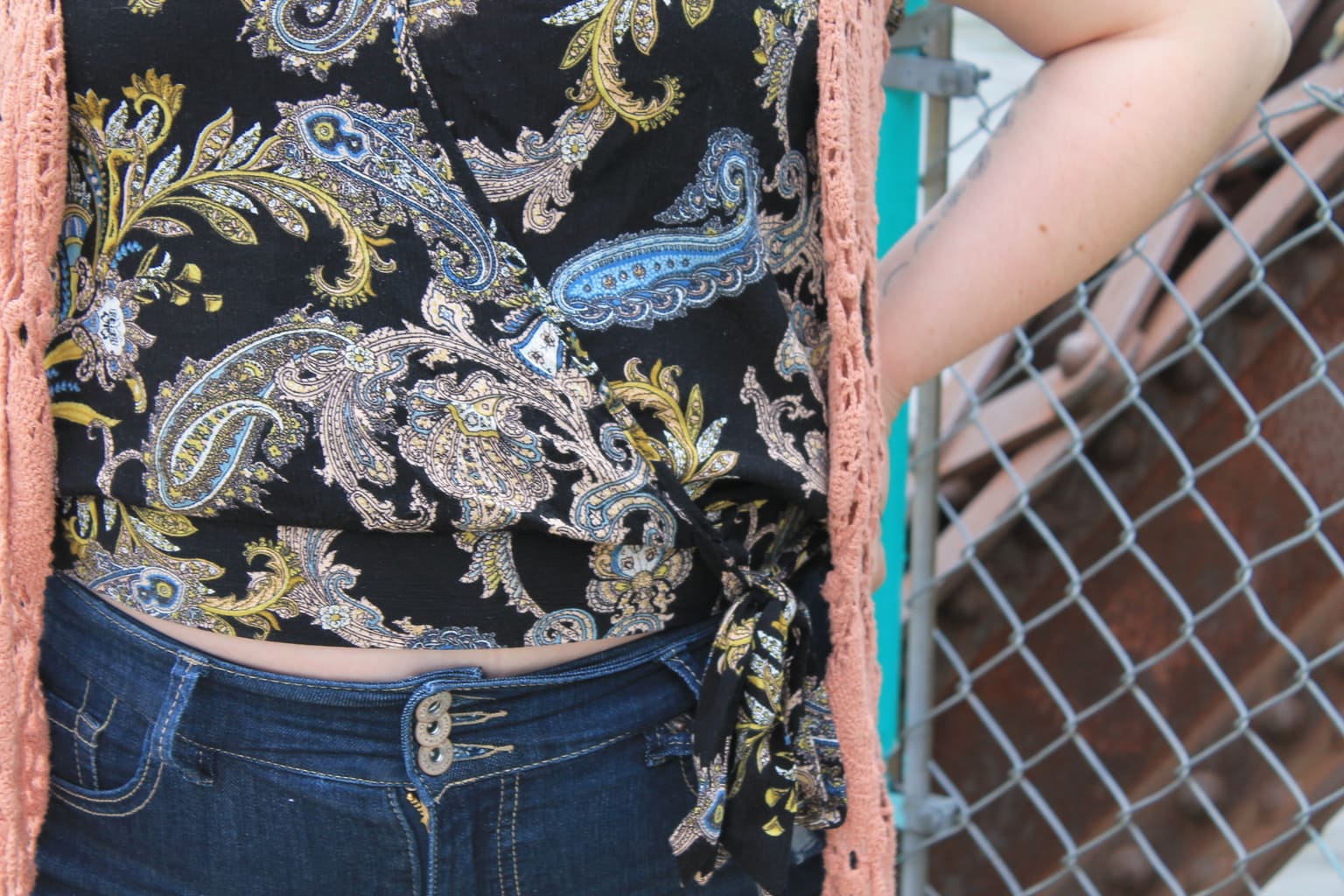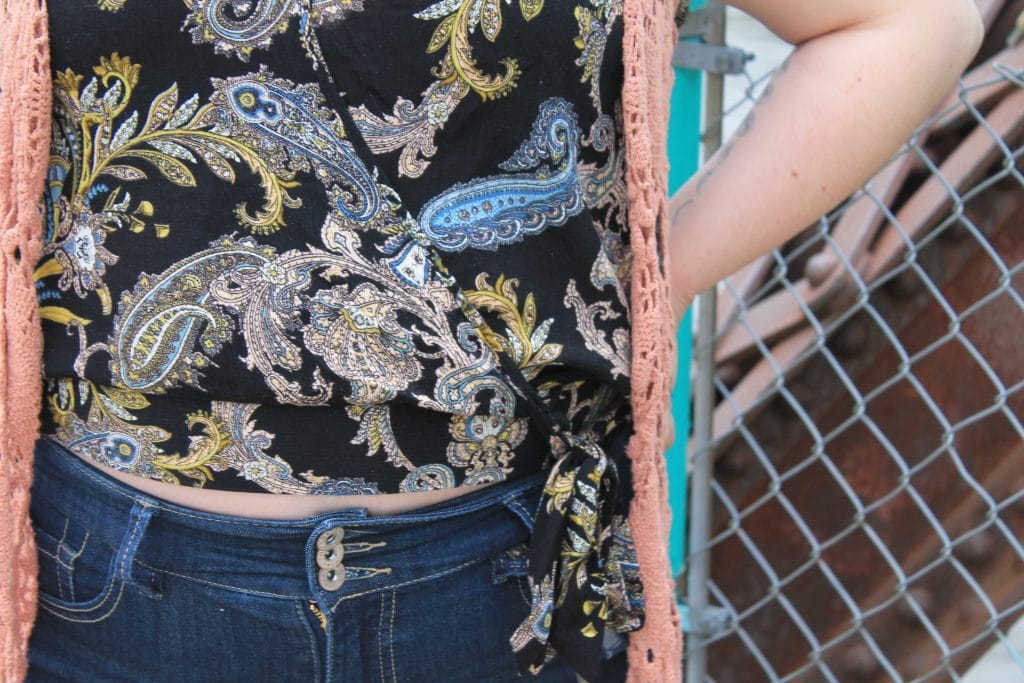 Finding tops with cute designs can be hard sometimes, but according to Brandi, "Buckle has so many different tops for every occasion that are crazy cute and will look good on anyone!" See, above.
4. Grey Booties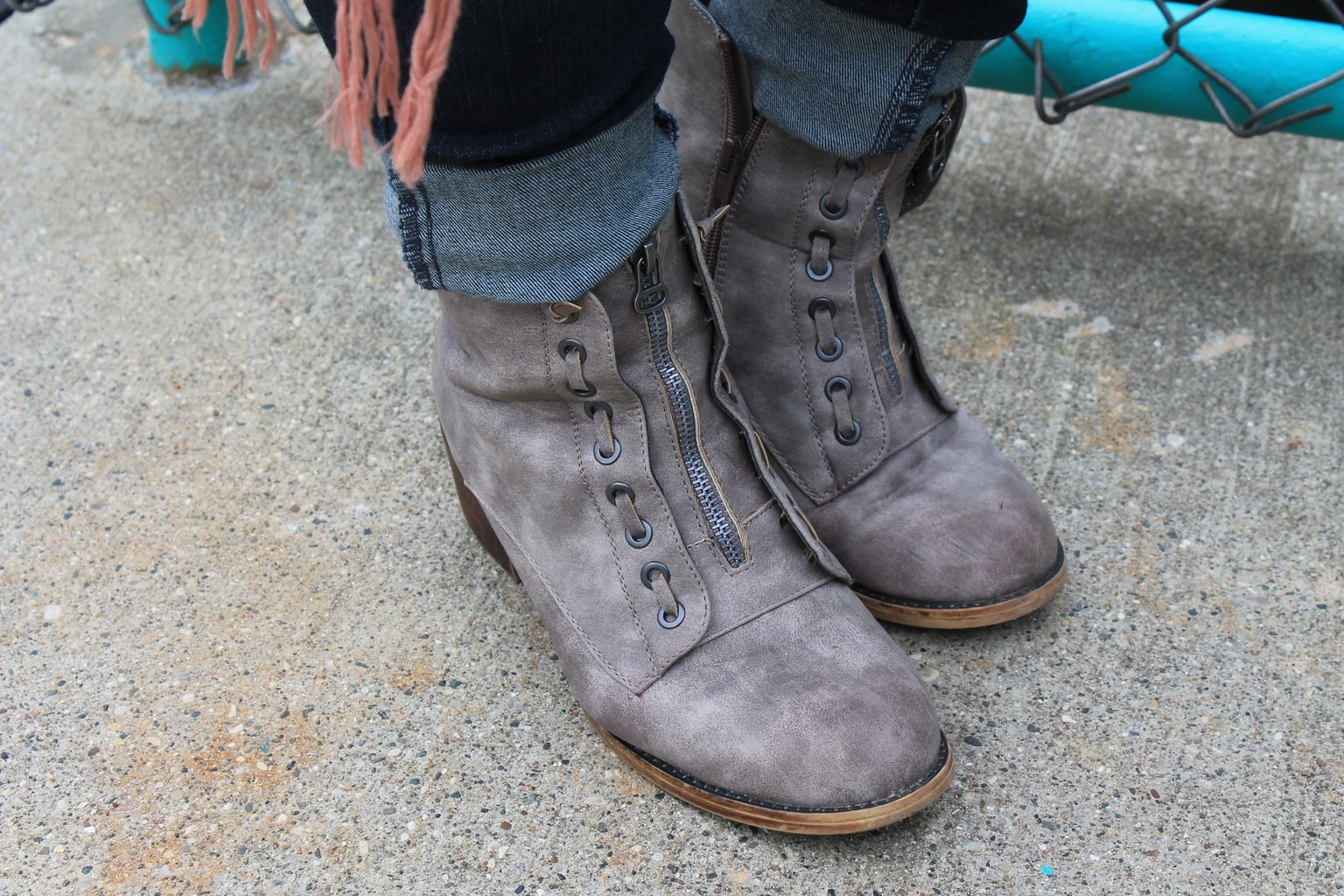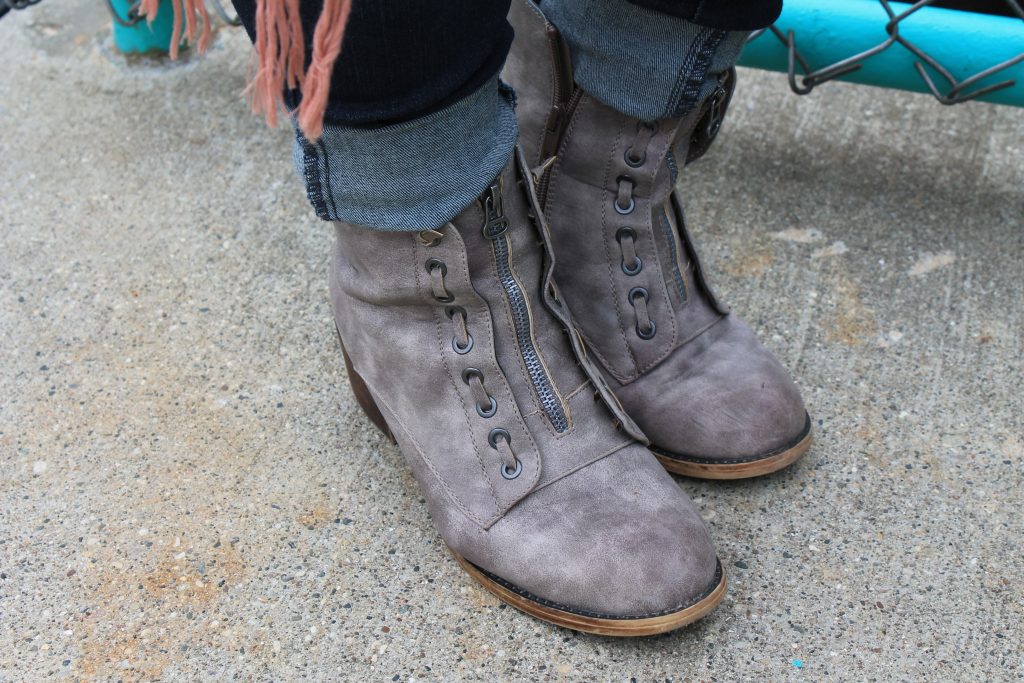 Even though it's summer, a pair of booties can still be the right choice! Brandi's pair are grey with zippers and chunky heels which she shows off by cuffing her jeans.
5. Mixed Necklaces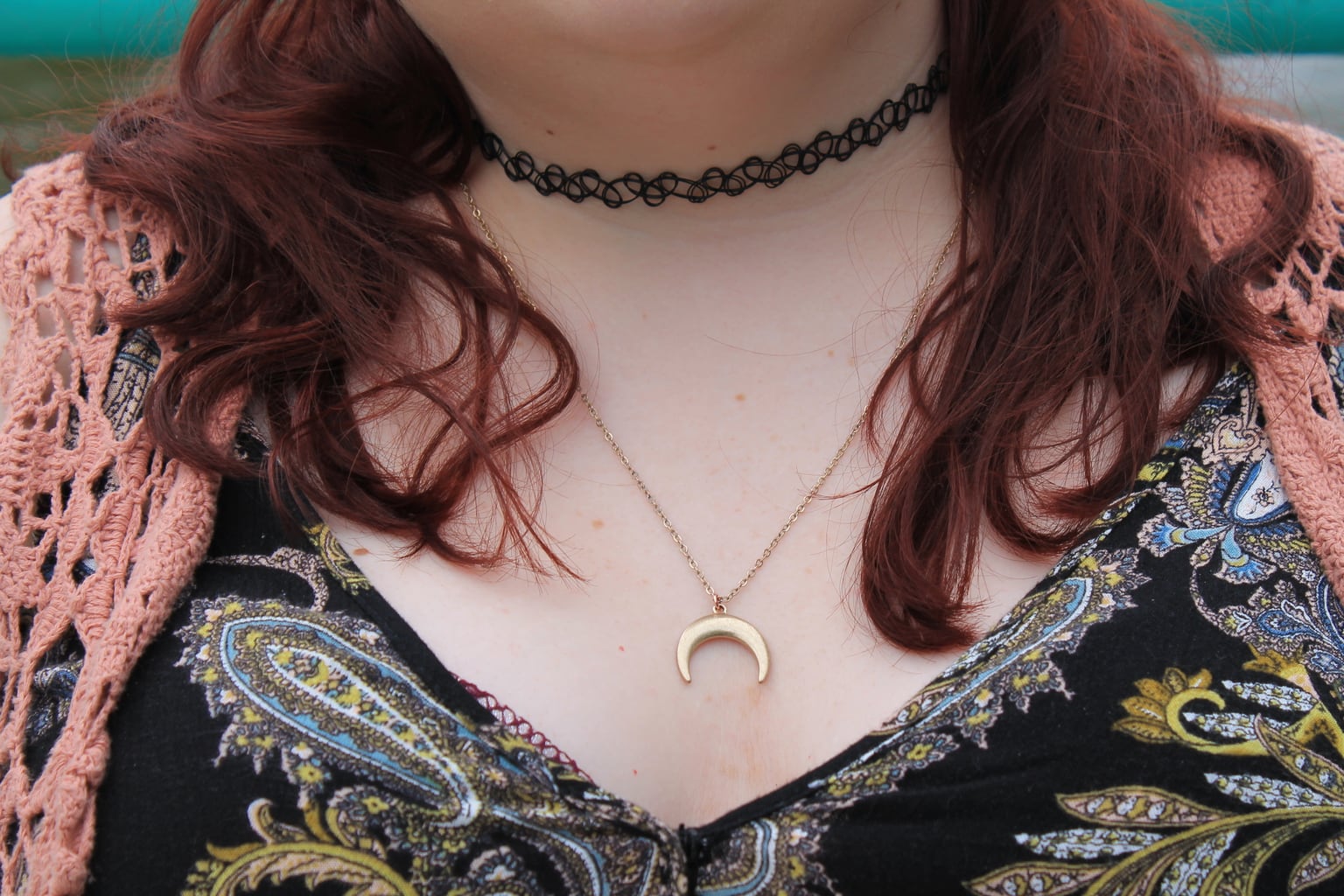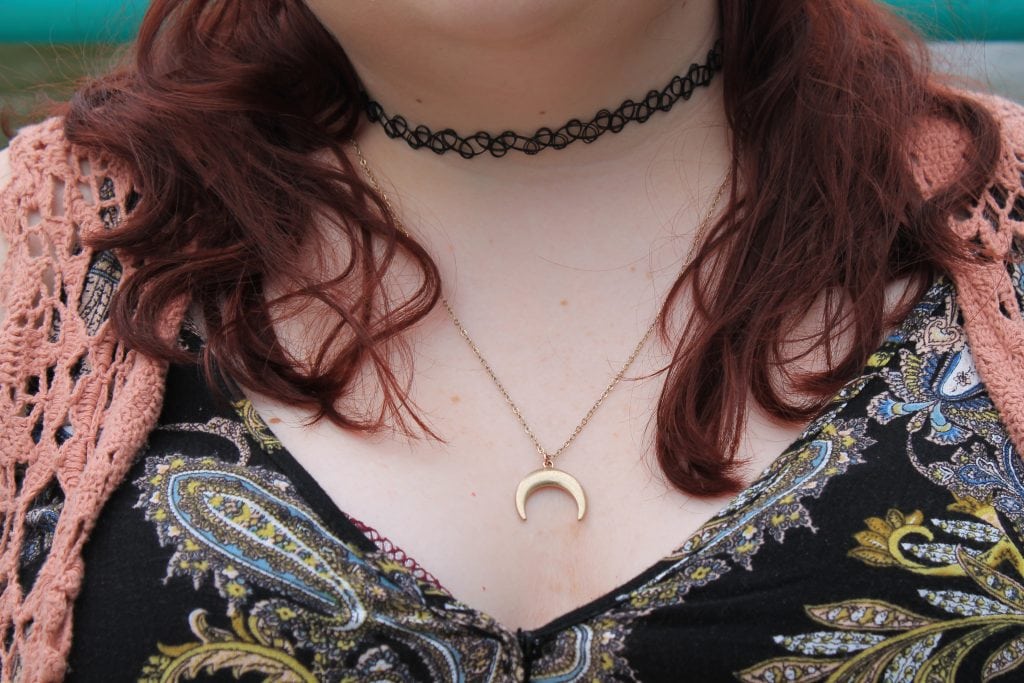 Brandi manages to flawlessly combine a '90s retro stretchy choker with a gold moon pendant necklace. These two vibes are inherently different, giving her outfit flavor.
Now we want to know what you think!
Would you wear Brandi's outfit? Do you love her boho vibes? Let us know below in the comments.