Summertime in Michigan is simply the best. When you can wear loose-fitting pants, layered necklaces, and curl up outside in the sun reading a novel… life is good.
Emily loves all of that, especially being able to dress how she pleases now that the treacherous snowy months have past. She can express her carefree style as much as she wants to now, and this outfit is a perfect example.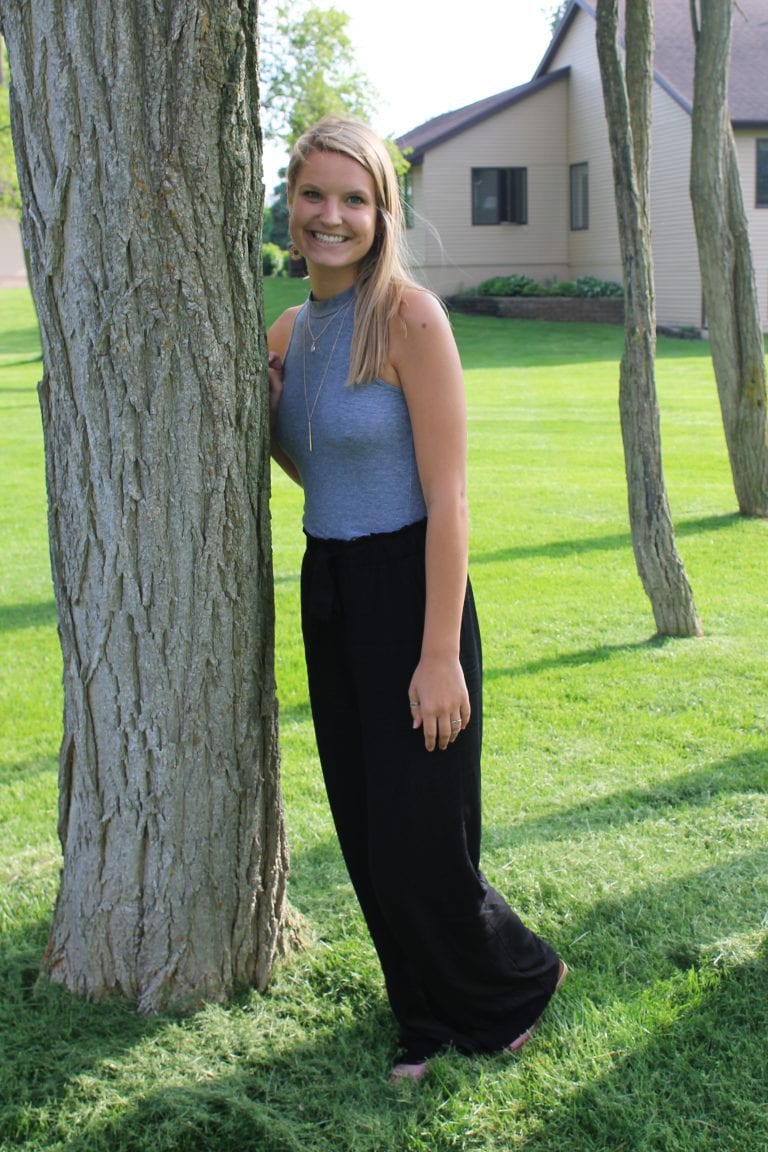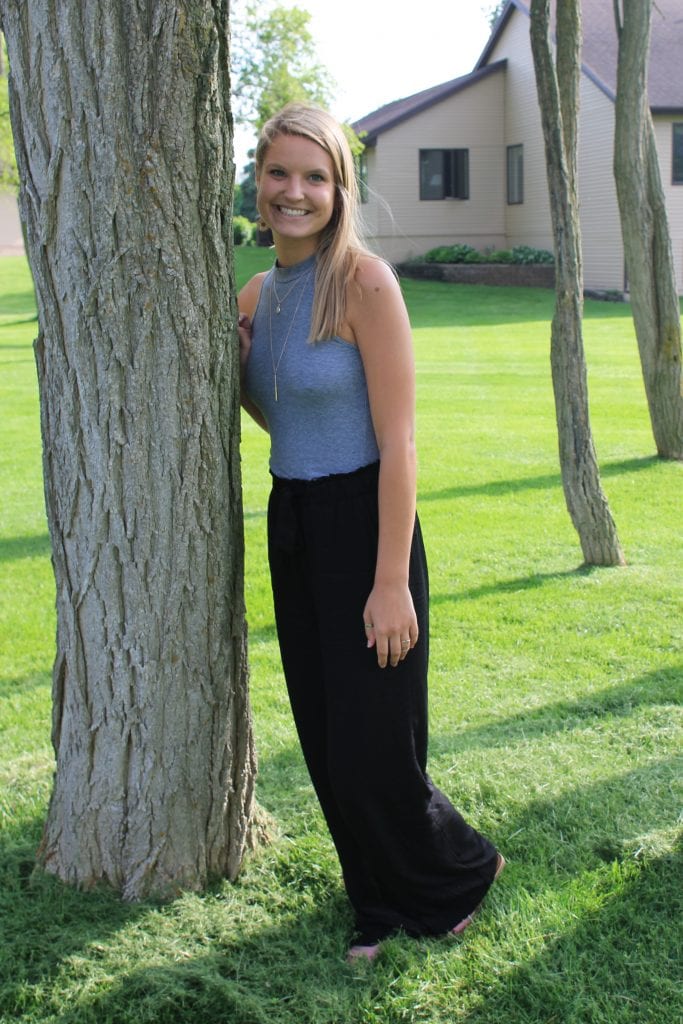 Emily 101
Name: Emily
School: Grand Valley State University
Major: Masters in Psychology
Year: Grad Student
Hometown: Grandville, MI
Let's Talk Fashion
Who or what inspires your style? "Fashion-wise, I would say I follow random accounts on Instagram. One of my favorite accounts is @dreaming_outloud. Her sense of style is very boho."
Where do you like to shop? "I've always loved shopping at Francesca's, H&M, and Zara. I always end up finding things that are my style."
How would you describe your sense of style? "I would say trendy and boho-ish, [with] lots of flowy things and fun accessories."
Why did you choose this particular outfit? "The pants were flowy and comfortable – which I am all about – and I felt like I could dress the outfit up with shoes and jewelry. I like to keep up with the latest trends and I always love to throw on a jacket over outfits."
What fashion advice would you give to other students looking to improve their style? "Wear what makes you feel comfortable. Don't let other people dictate your choices. Step out of your comfort zone."
What are your favorite trends right now? "The jean jacket trend is still in and a jean jacket is my go-to for many outfits. I love scrunchies too! They can be a cute accessory and you always have one in case you need it. Layered necklaces are also a staple! They [look] good with so many outfits."  
Do you have any favorite fashion designers and if so who? "Steve Madden! I am obsessed with his shoes and he has super cute dresses."
What do you do for fun? "I enjoy being outside and hanging out with friends. I love summertime in Michigan because I can go to the beach or my cottage. I enjoy reading; I like murder mysteries and drama books. It's perfect to be out in the sun and curl up with a good book."
If you could raid anyone's closet who would it be and why? "Serena Van der Woodsen! I just can't with her style… I want all of it. I would for sure raid her closet."
Elements of Emily's Outfit
1. Grey Tank + Jewelry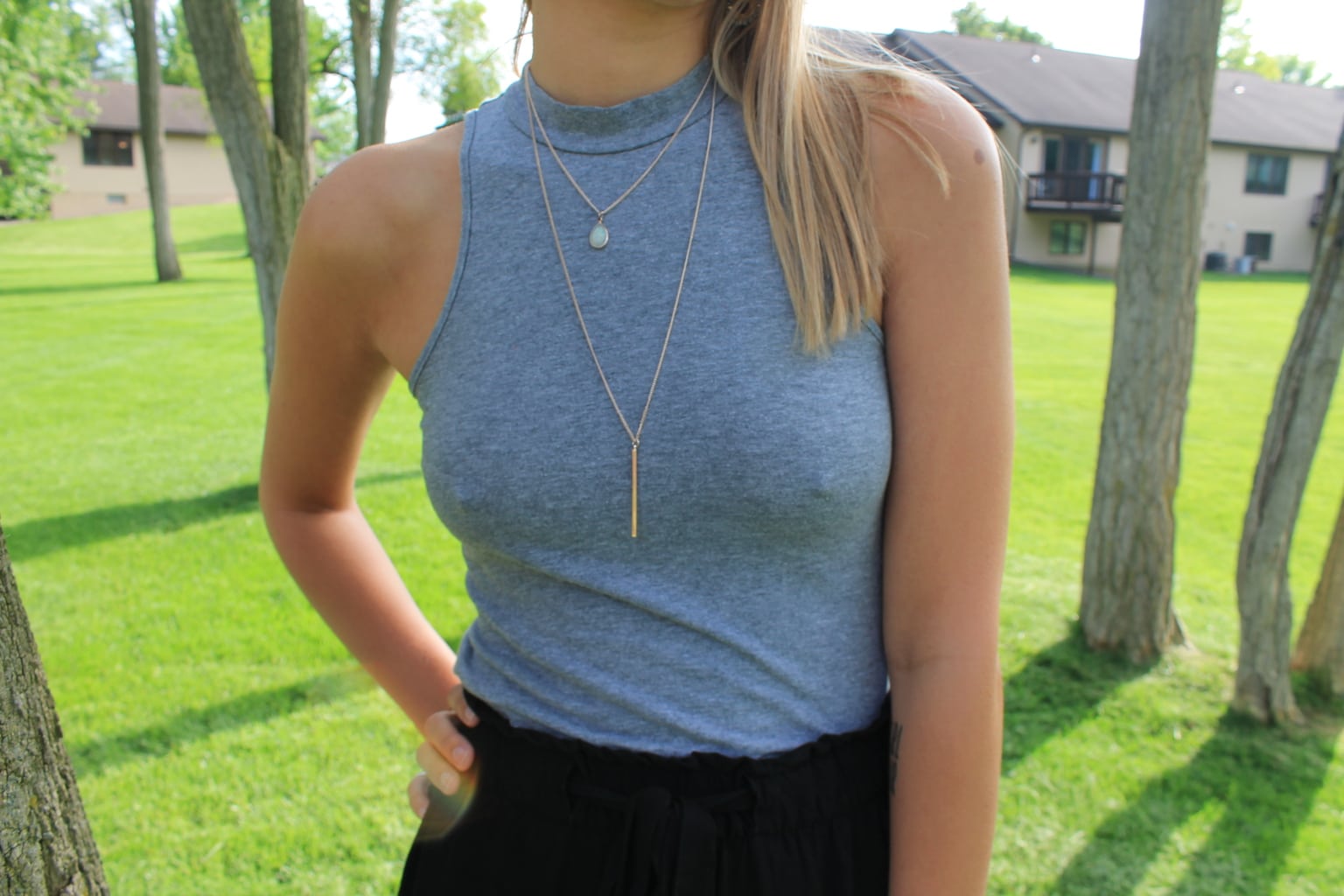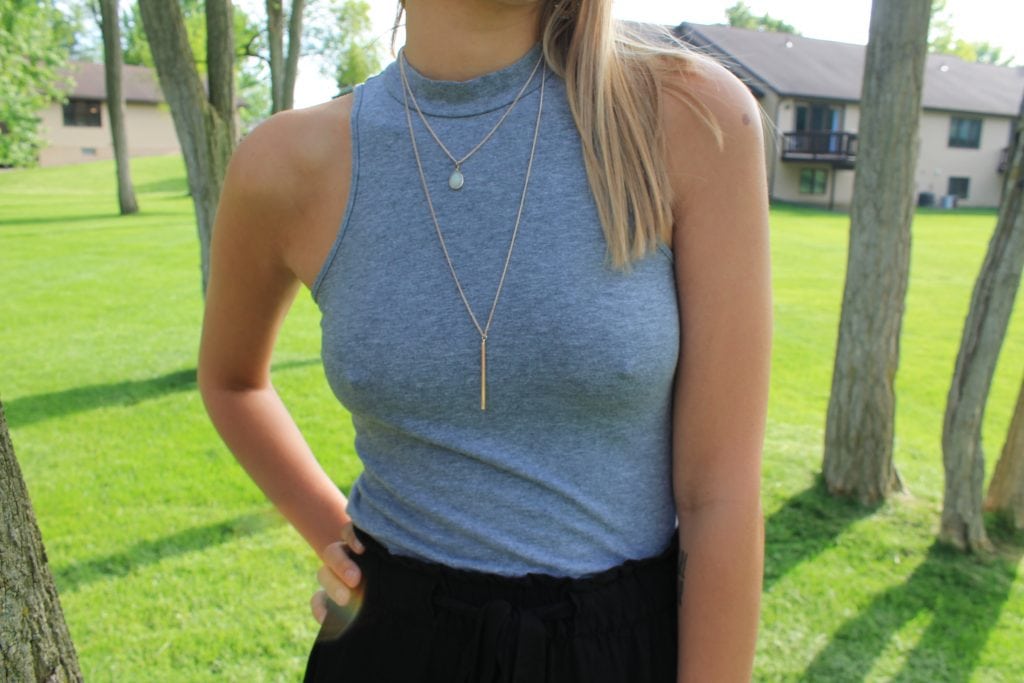 This grey tank is a staple piece in Emily's wardrobe that can be dressed up or dressed down. It's a neutral color so it would work with anything in her closet. Plus, it shows off her shoulders and arms!
Emily paired her tank with layered necklaces and fun earrings to add a little extra pizzazz.
2. Sandals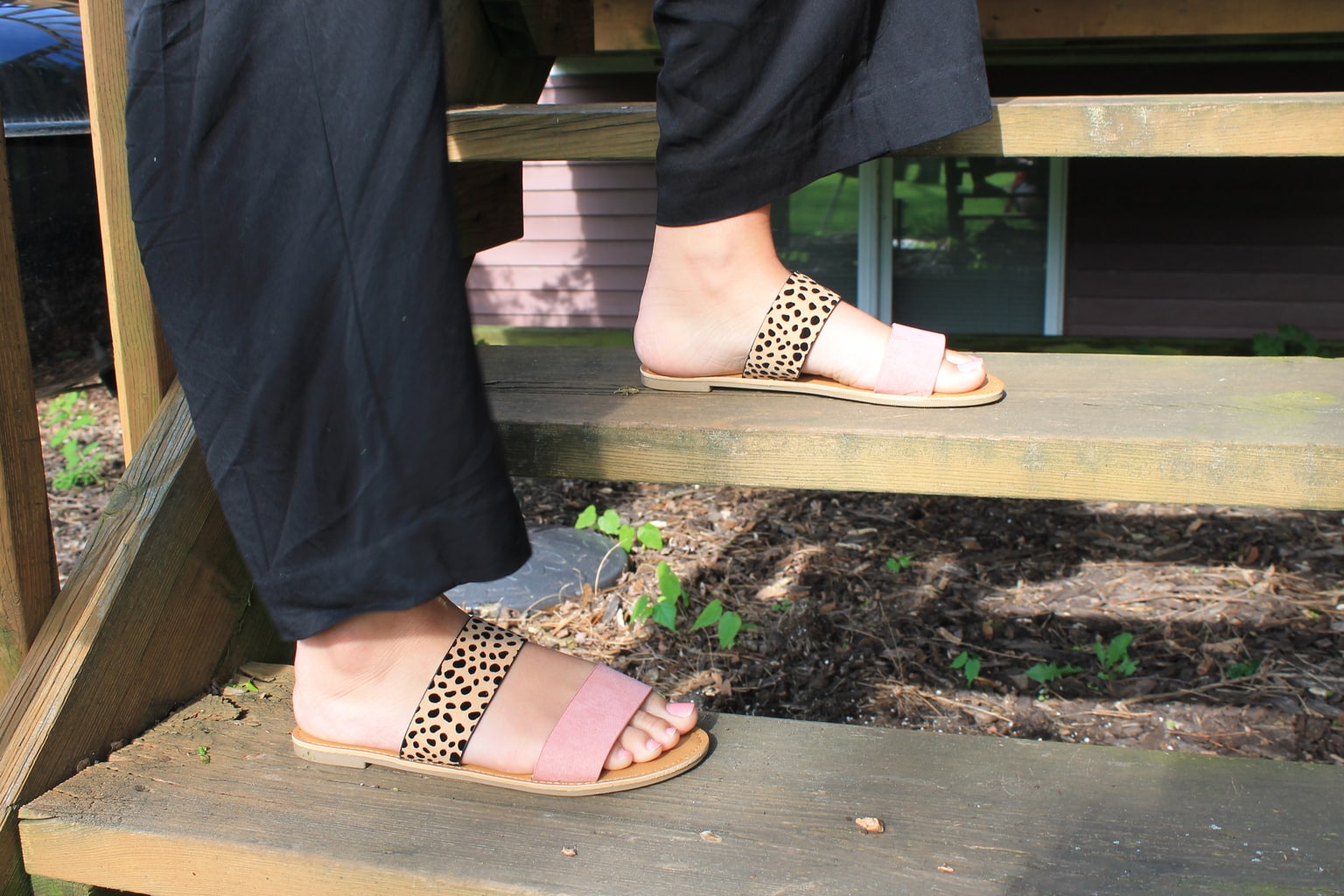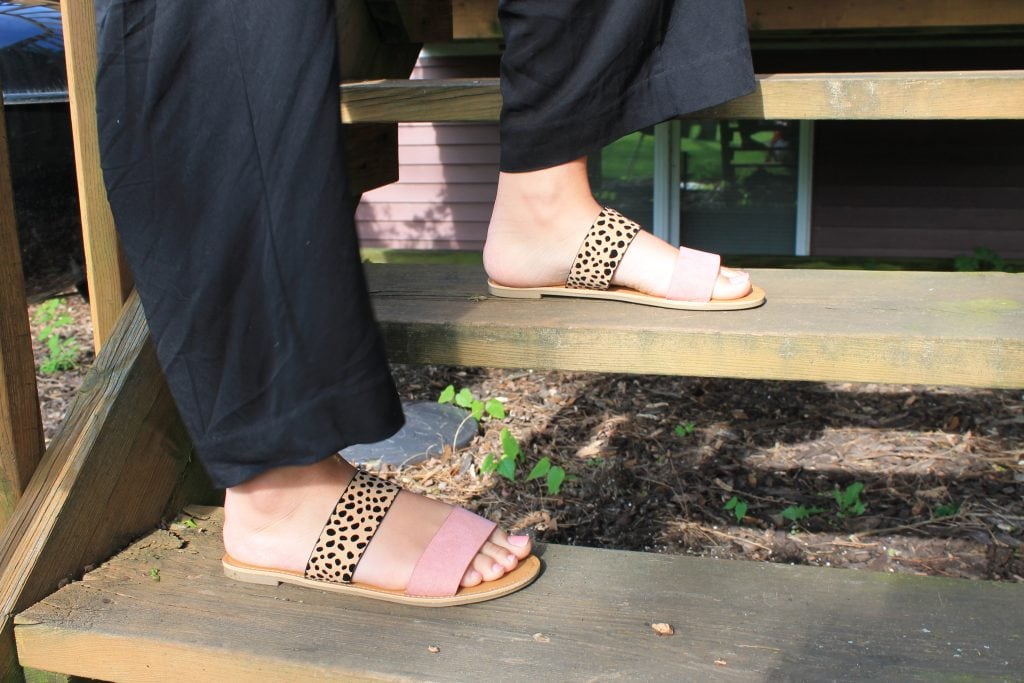 Emily's baby pink and leopard print slides are winning! Emily stumbled upon these sandals online, and they were clearly a great buy. Sandals like these are adorable and fun, and can give any outfit that extra spiciness it deserves.
3. Black Pants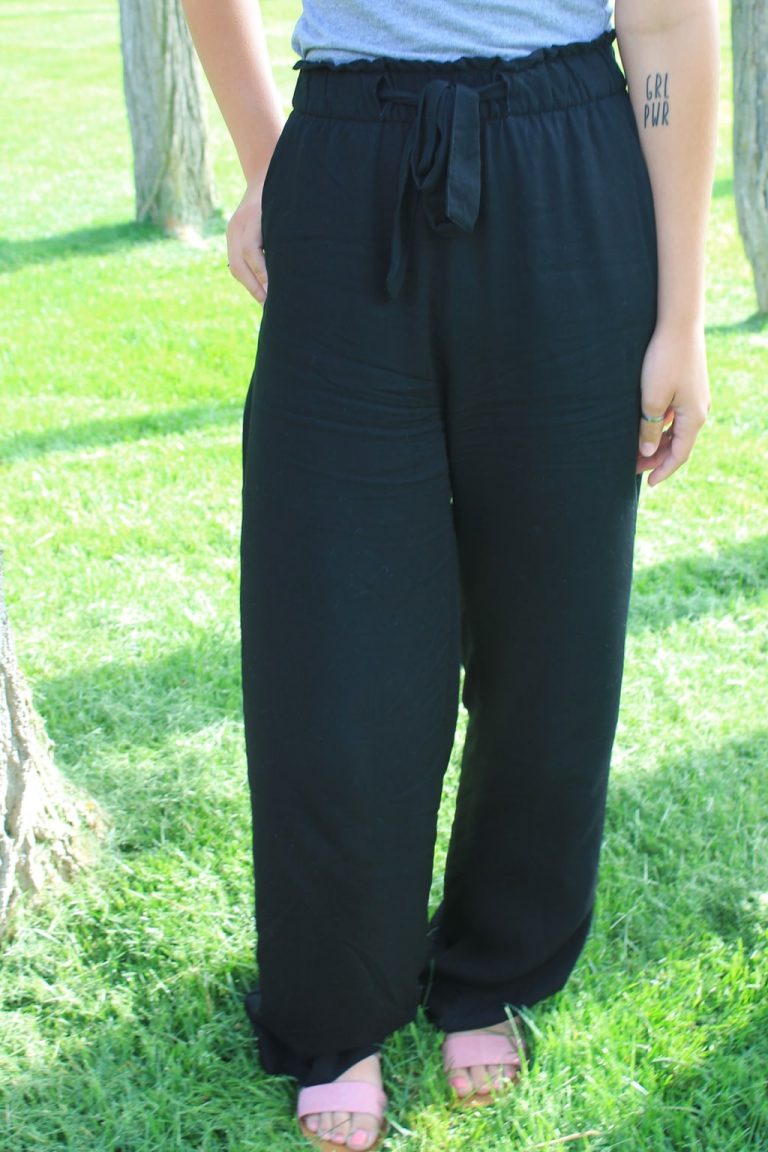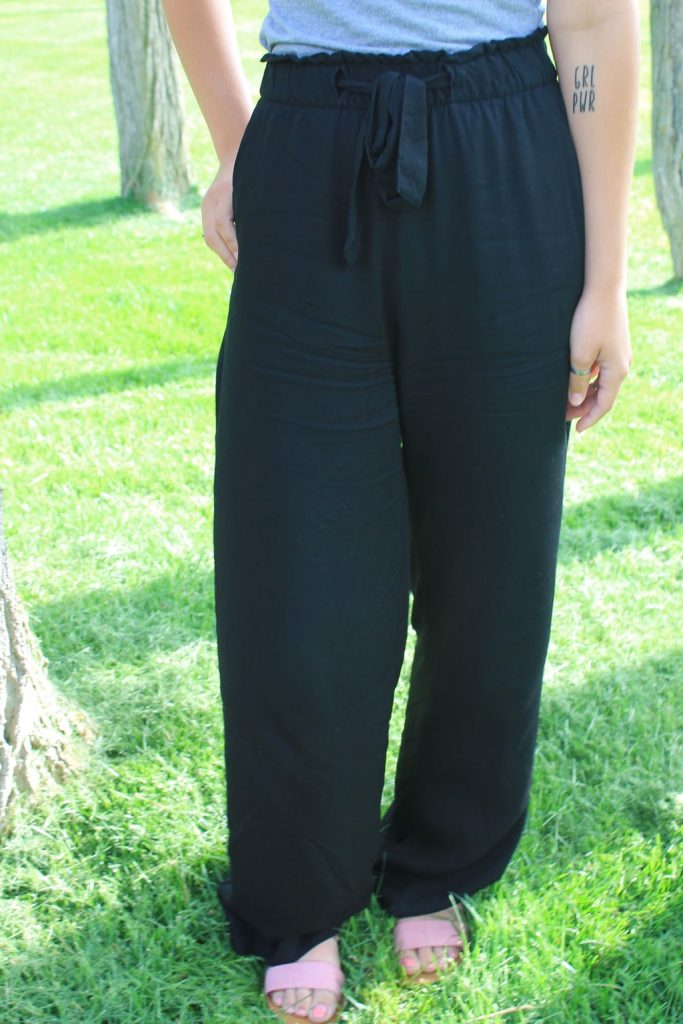 Loose-fitting pants are super comfortable and fun to wear. They can make you feel cozy while looking great as well.
4. Camo Jacket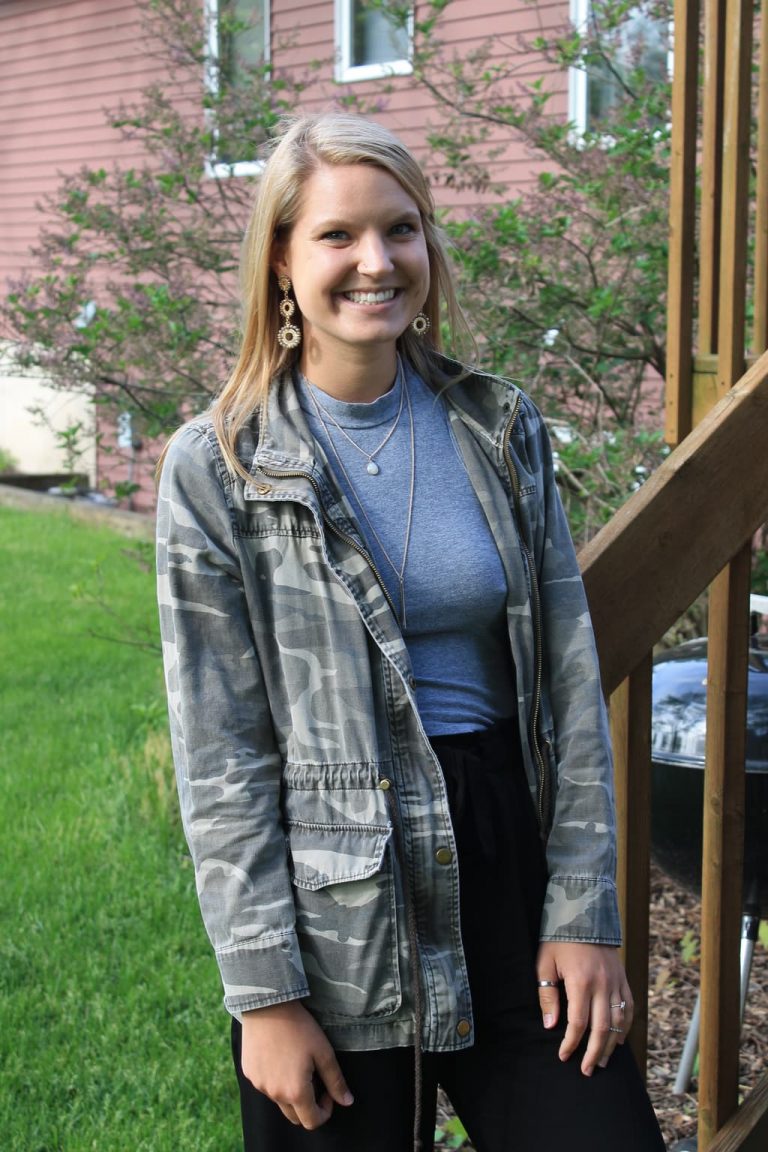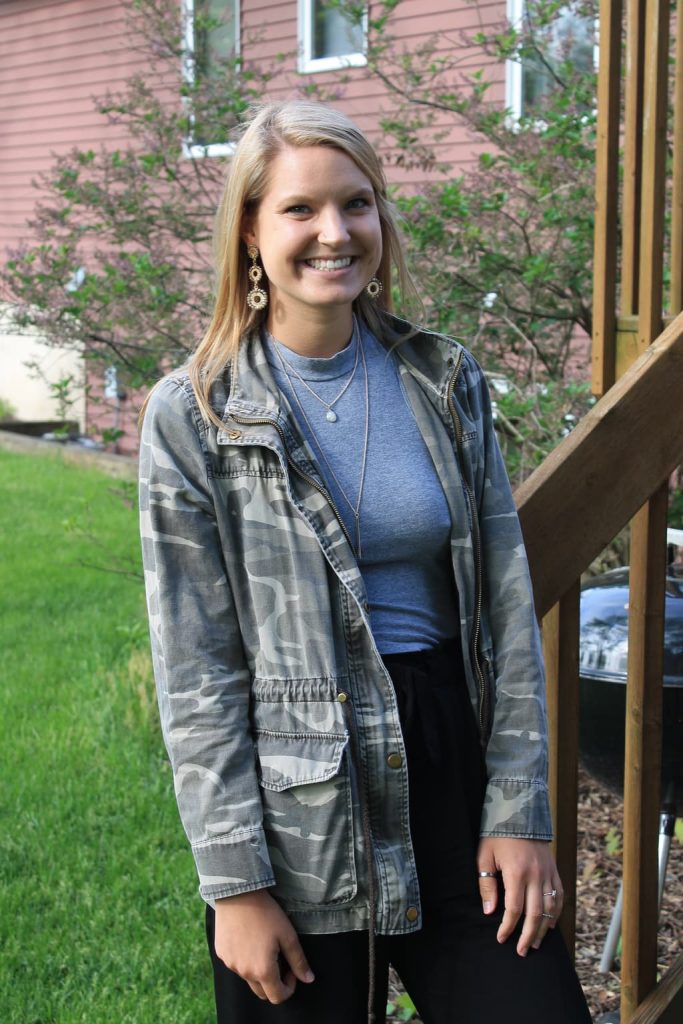 Jackets are important, especially when you feel the need to add a touch of outdoorsy style to your look! Whether it's camo or denim, you can never go wrong with a good jacket.
What do you think of Emily's wide leg pants outfit?
Would you wear Emily's comfy outfit? Are you a fan of flowy pants? Let us know what you're wearing this summer in the comments below!