This recent Grand Valley State University grad has found her fashion vibe. Just in time to move to California, this Michigander is set in her style and looking for the right pieces to bring with her.
Darby has found comfort in neutral pieces with unique personalities. It is safe to say that she is a sartorial inspiration. Let's meet her!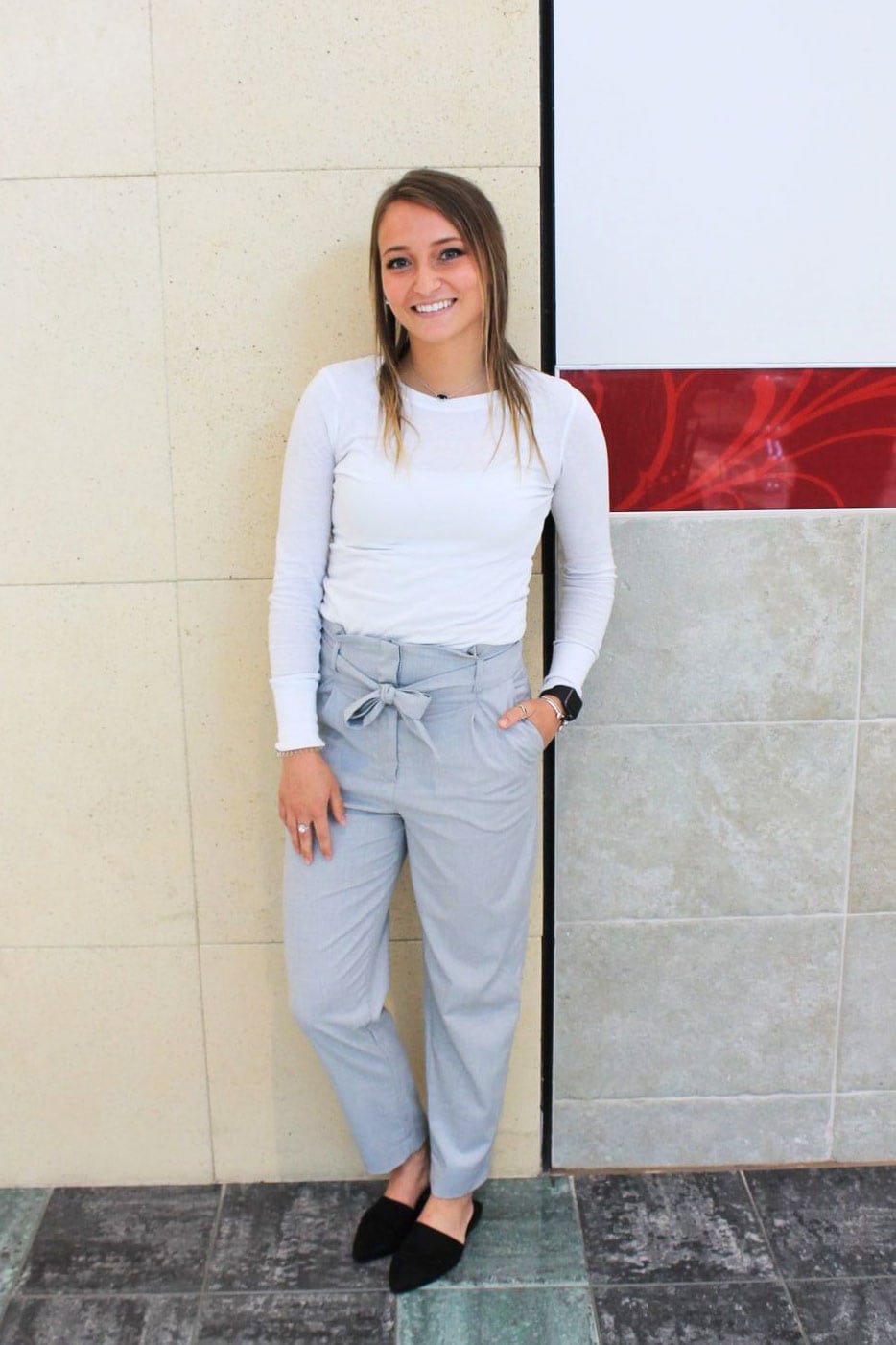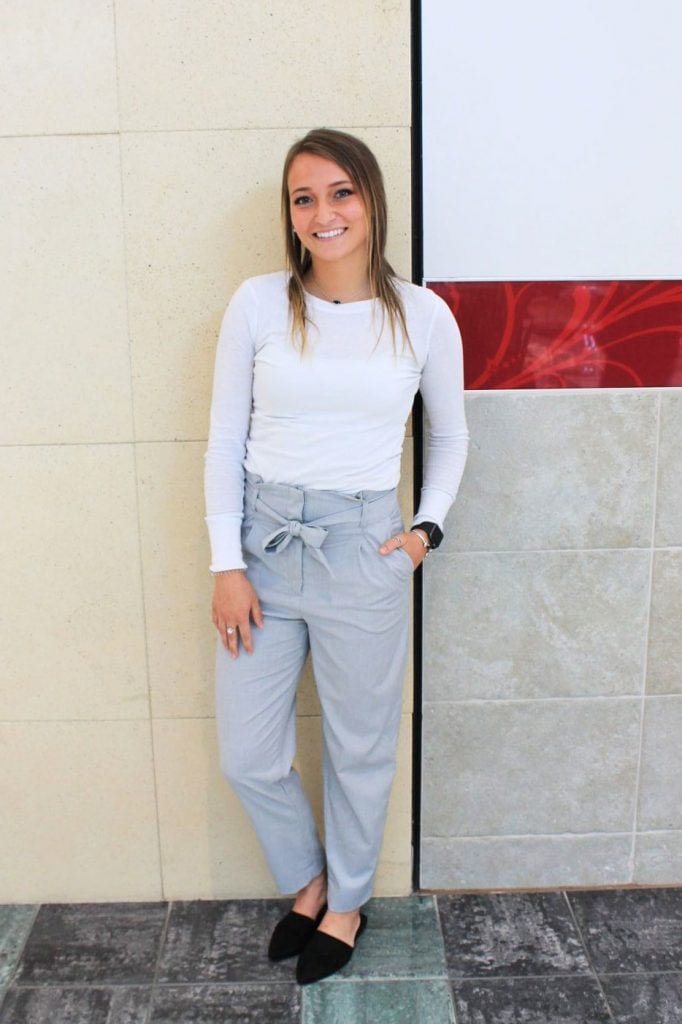 Darby 101
Name: Darby
School: Grand Valley State University
Major: Business Management
Year: Graduate
Hometown: Gaylord, MI
Let's Talk Fashion
Who or what inspires your style? "Lauren Conrad. I grew up watching The Hills on MTV and found her to be so inspiring. [She's inspiring] not only in her work ethic, but in her wardrobe and fun personality."
Where do you like to shop? "H&M is probably my number one spot for just about anything. Work clothes and going out clothes, they always have the best prices and cutest stuff."
How would you describe your sense of style? "I like to keep up with trends but also keep it me. So earthy tones… not too colorful. I would say 'simply chic.'"
Why did you choose this particular outfit? "Well when I found these pants I didn't realize not only are they adorable, but they are also so comfy. I love wearing them and then putting the plain white long sleeve and black slides just topped the outfit right off!"
What fashion advice would you give to other students looking to improve their style? "Wear what you feel comfortable in. You don't really need to keep up with trends as long as you are comfortable."
What are your favorite trends right now? "Stacking. I work at Pandora right now and I am obsessed with ring stacking. I wear six rings every day and I can't wait to buy more."
Do you have any favorite fashion designers and if so who? "Maybe Lauren Conrad. She has her own website full of clothing and she sells things at Kohl's too. I just really love her vibe of everything."
What do you do for fun? Do you have any unique hobbies or interests? "I am actually wanting to become a diamond buyer so right now I've been spending my free time studying up on it and learning about it."
If you could raid anyone's closet who would it be and why? "Lauren Conrad! As I said before, her style is everything and I would give anything to own her [clothing, and] not just her clothing but her shoes, handbags, and accessories."
Elements of Darby's Outfit
1. Grey Pants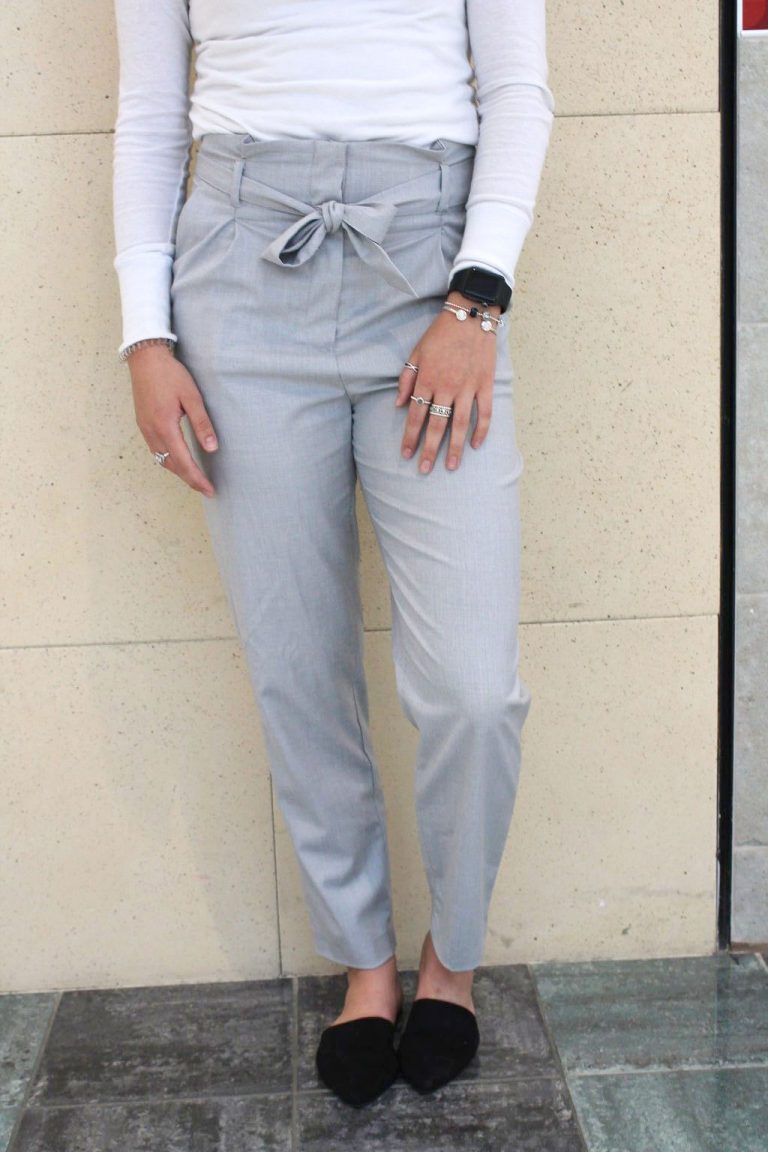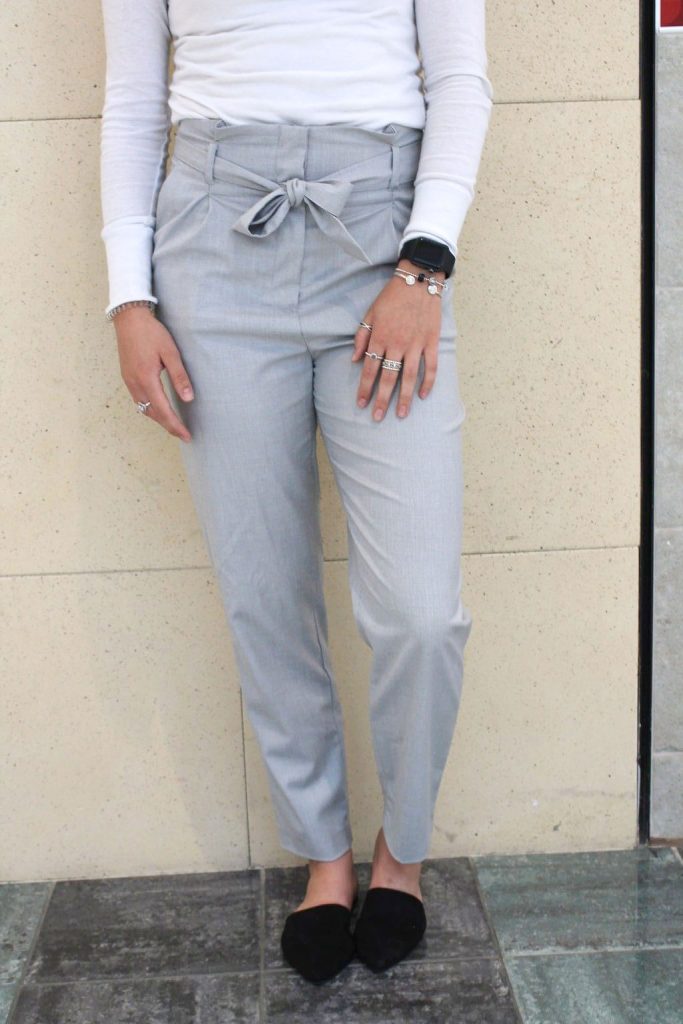 These pants are a killer staple for both work and casual days. Darby found this winning pair at H&M for an amazing price. What a great buy!
2. White Long Sleeve Shirt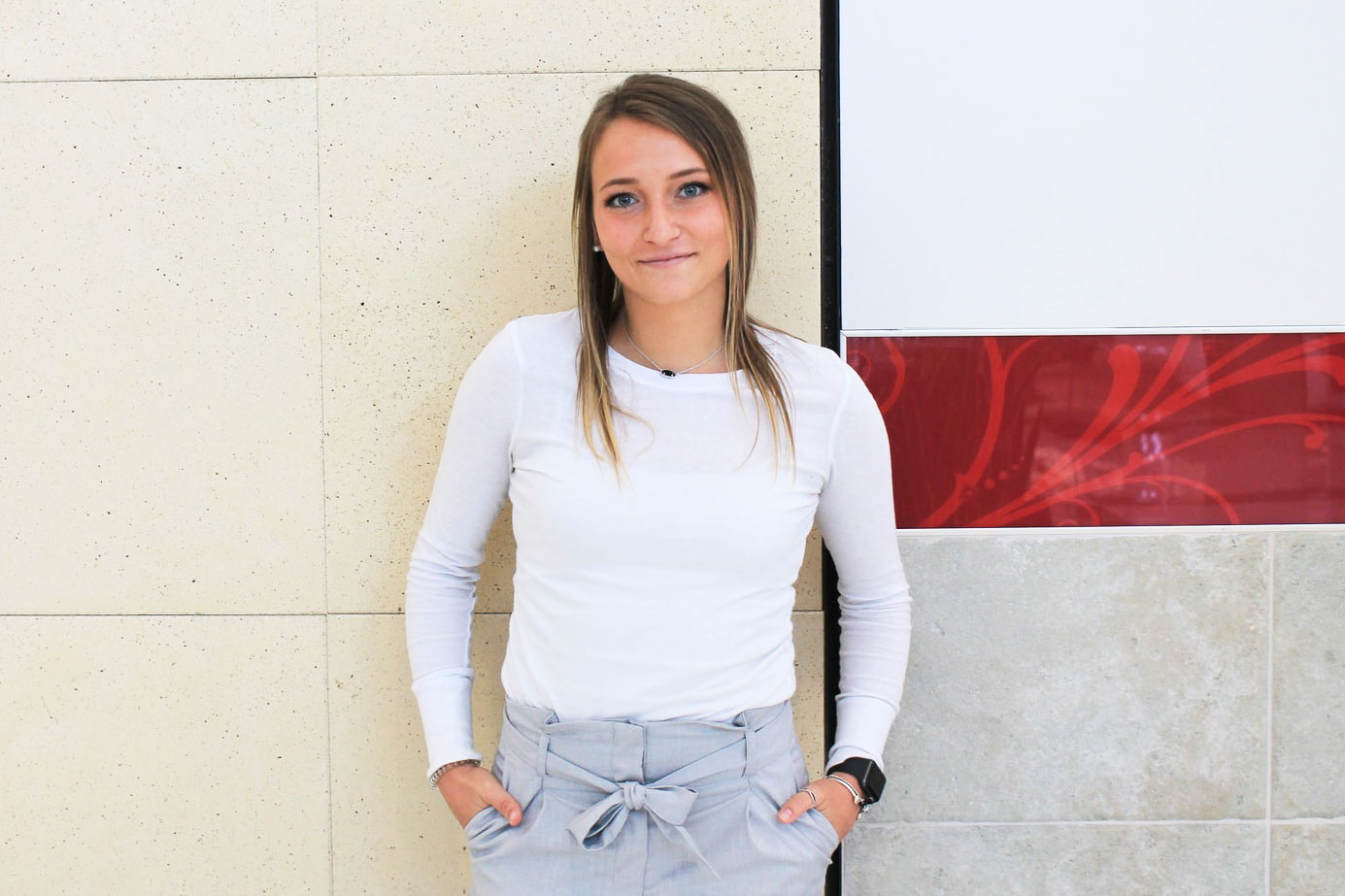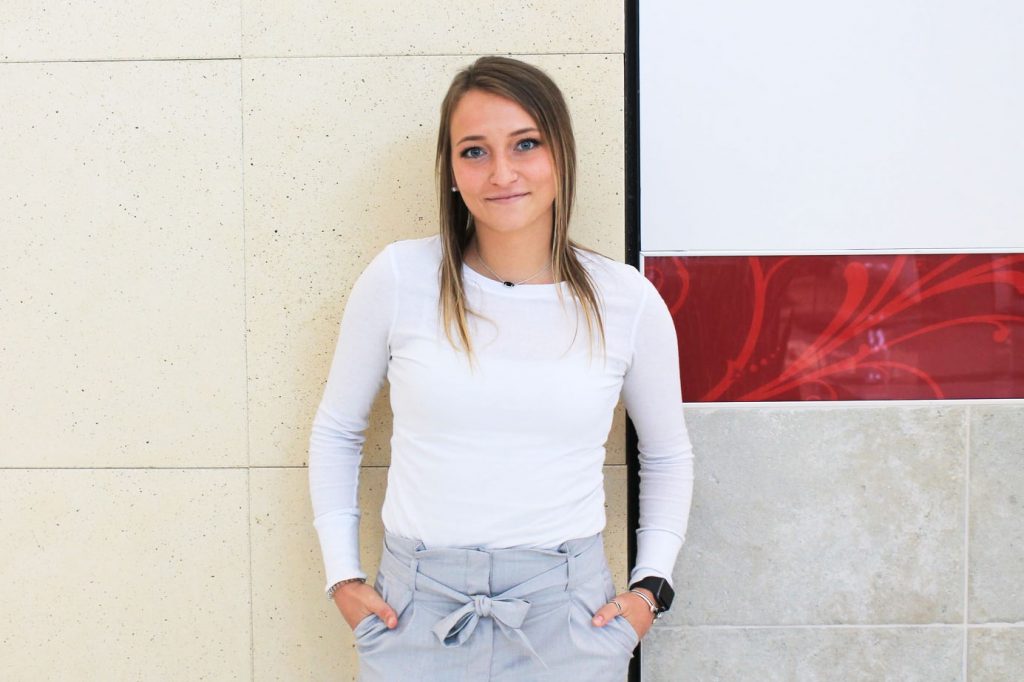 A must-have piece in any wardrobe is a white, long sleeve shirt. Darby's is a perfectly basic style that allows her pants to steal the show.
3. Stacked Rings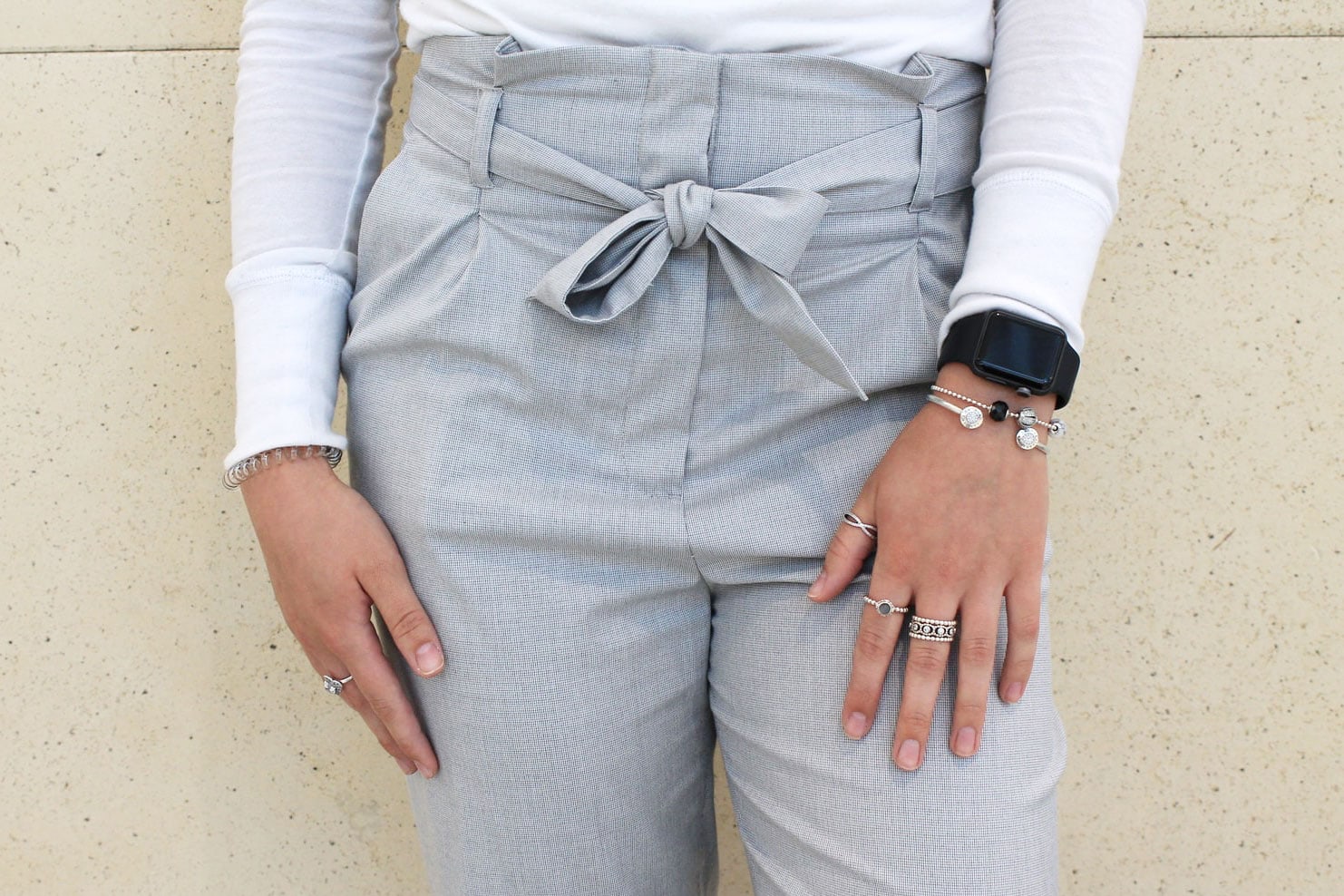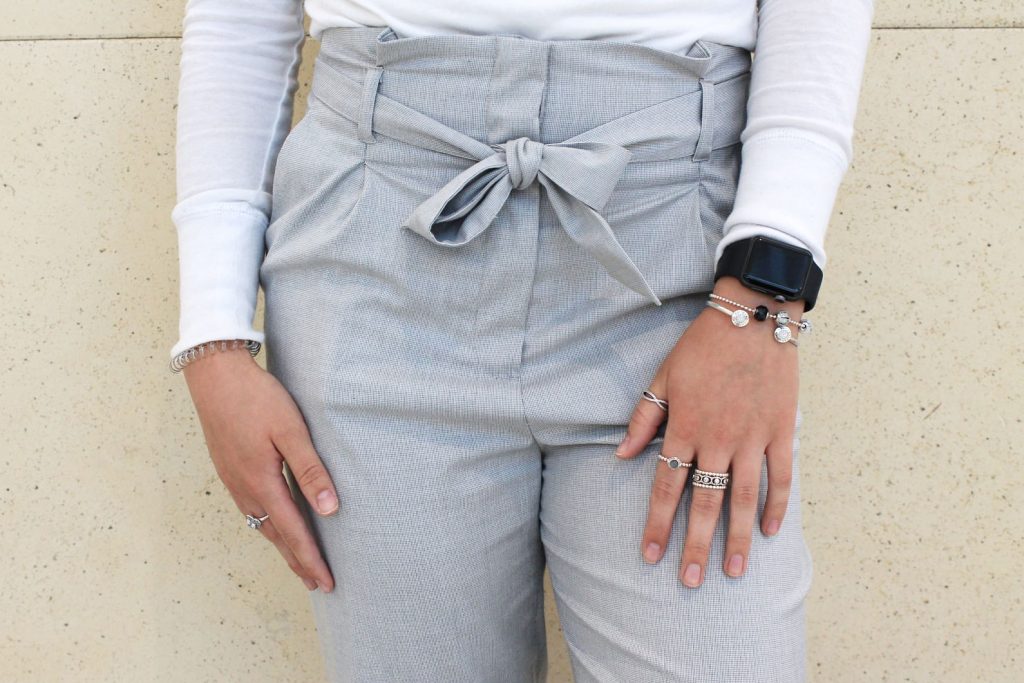 Stacking is all the rage! Whether it's rings, necklaces, or bracelets, fashion gurus love to stack. Darby has shown us just how fun your hand can look when you stack the right pieces together.
4. Black Slides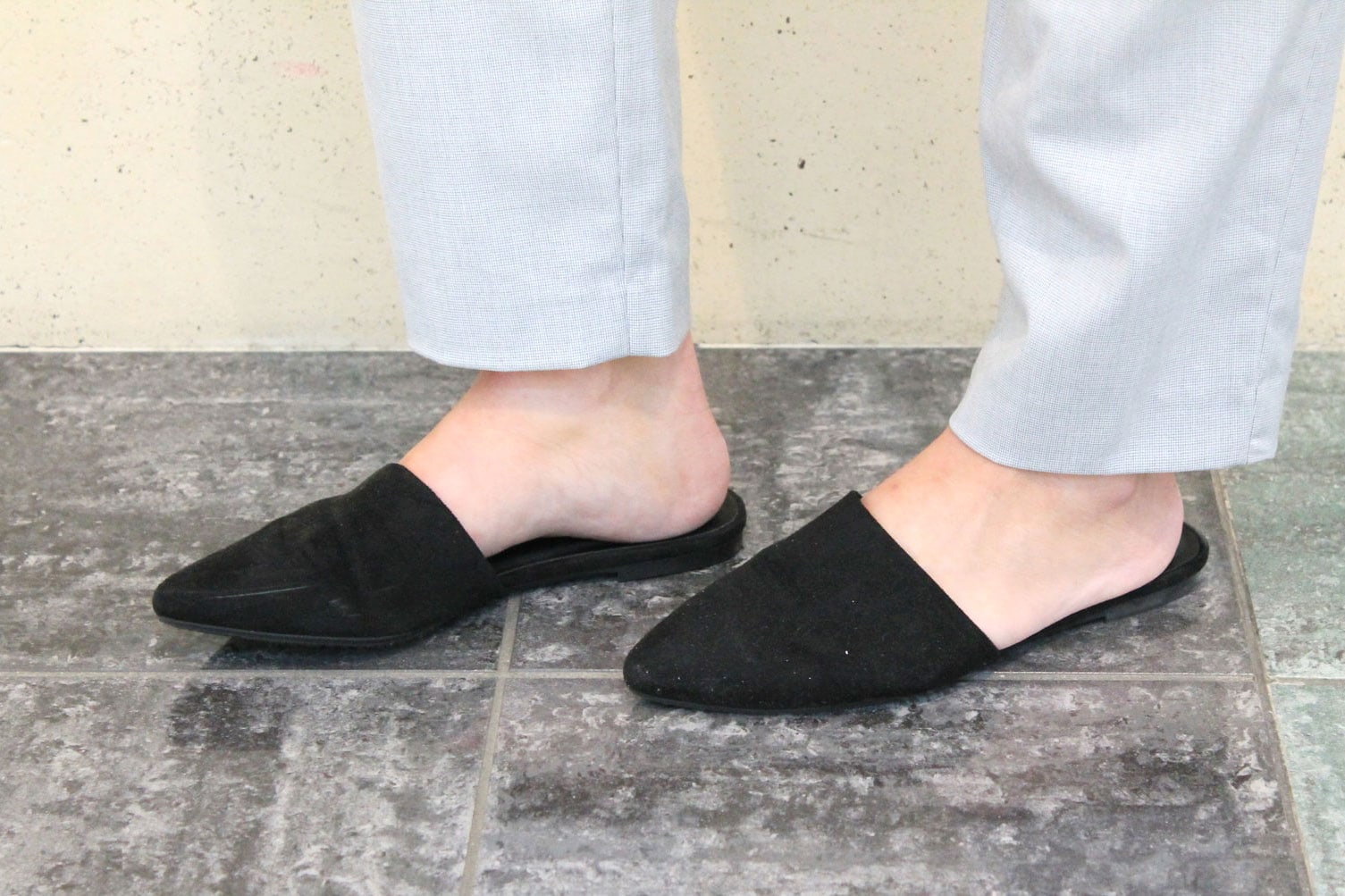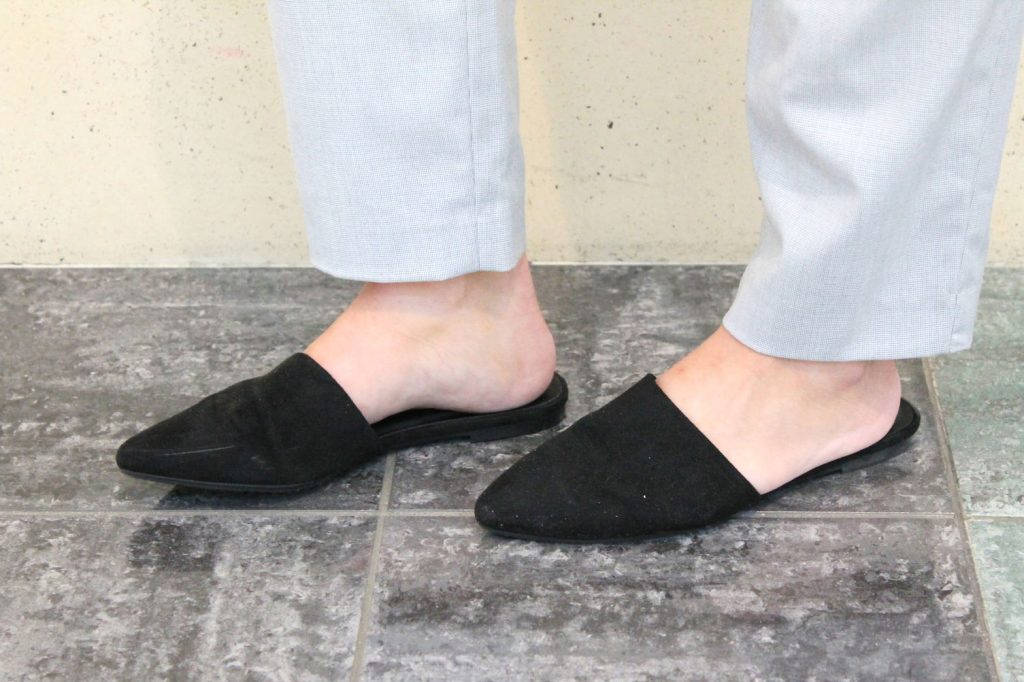 When in doubt, a pair of black slides will do the trick. They were a no-brainer to pair with this sophisticated, neutral outfit. That said, Darby could easily slip them on with a colorful rainbow look or an earthy bohemian ensemble if she felt like it.
Let's discuss — what do you think?
Do you love Darby's simple style? Would you wear her fun pants? Comment below!