When you wear your outfits with confidence, you can't help but give the world a sense of who you are. Rebecca's personality shines through her style. Whether she is walking through the park or headed out for the night, Rebecca knows both who she is and how to rock a look.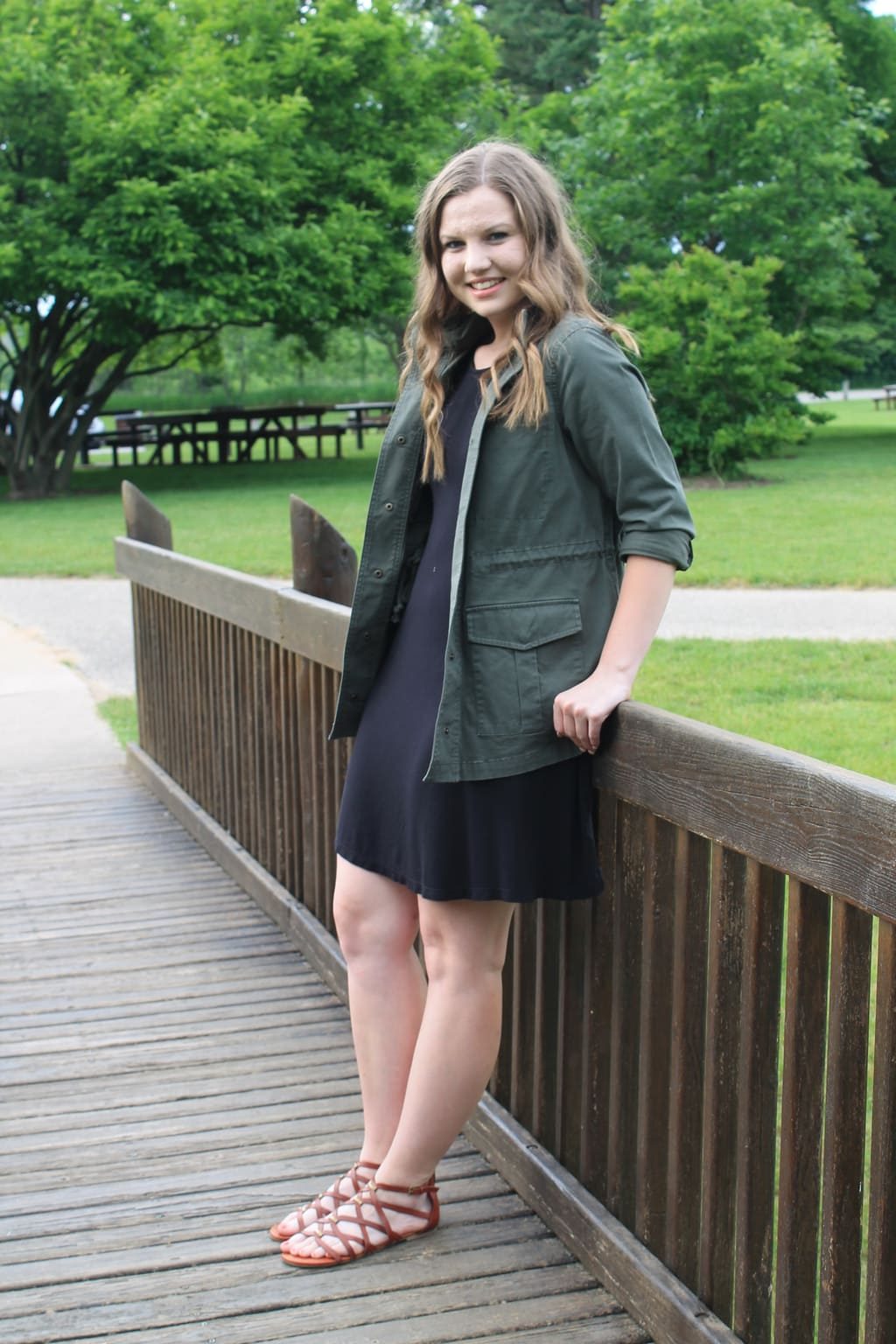 Rebecca 101
Name: Rebecca
School: Grand Valley State University
Major: Human Resources
Year: Graduate
Hometown: Jenison, MI
Let's Talk Fashion
Who or what inspires your style? "Weirdly enough, I would say no one in particular. I pretty much find what I like and put it together."
Where do you like to shop? "I like to shop at LOFT, Nordstrom, Lulu's, and H&M. I always find items I like at these stores."
How would you describe your sense of style? "I would say my sense of style is pretty casual and girly. I like to keep it pretty simple. I like clothes with lace [and] little subtle details."
Why did you choose this particular outfit? "I've really been into army green lately and in the spring/summertime I love to wear dresses when I can."
What fashion advice would you give to other students looking to improve their style? "Always feel confident in whatever you put on! Wear what you love and rock it."
What are your favorite trends right now? "I've really been into anything army green, jackets, shoes, [and] dresses! Also, strappy sandals and lace are fun things I like to have in my wardrobe."
Do you have any favorite fashion designers and if so who? "I really don't have a favorite. I like pieces by a lot of different designers. I'm not one to follow a certain person."
What do you do for fun – do you have any unique hobbies or interests? "I love being in the fresh air! I was a runner in high school, so going on a run is my go-to. I also really like to golf and hang out with friends."
If you could raid anyone's closet who would it be and why? "I would probably want to raid either Lindsay Arnold [Cusick] or Candance Cameron Bure's closet[s]! I just think they always look really put-together and their outfits are really unique but still simple and pretty."
Elements of Rebecca's Outfit
1. Green Jacket + Black Dress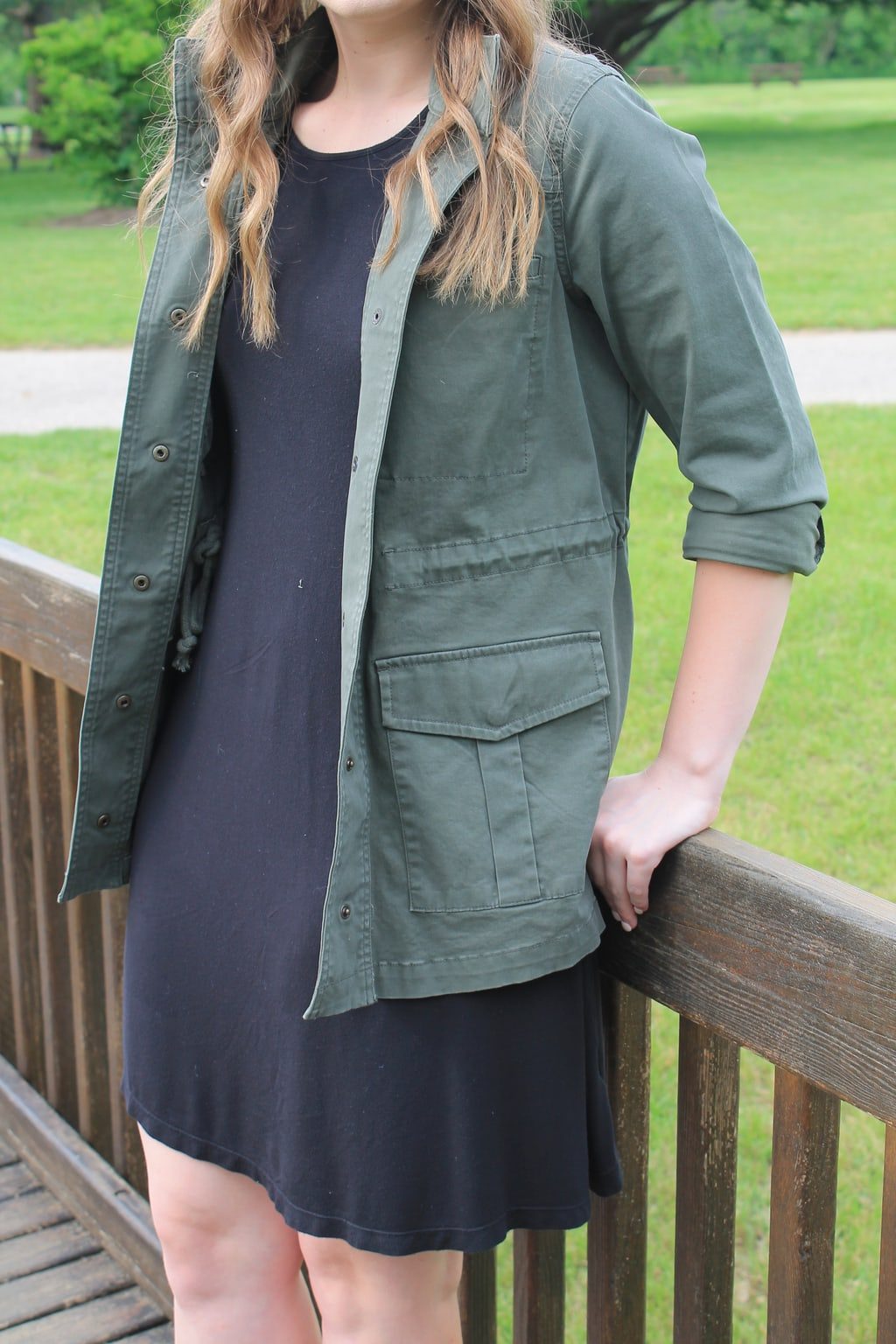 Rebecca sports a simple black shift dress with an army green anorak jacket. Her dress is the perfect canvas for an additional layer and is quite versatile.
2. Strappy Sandals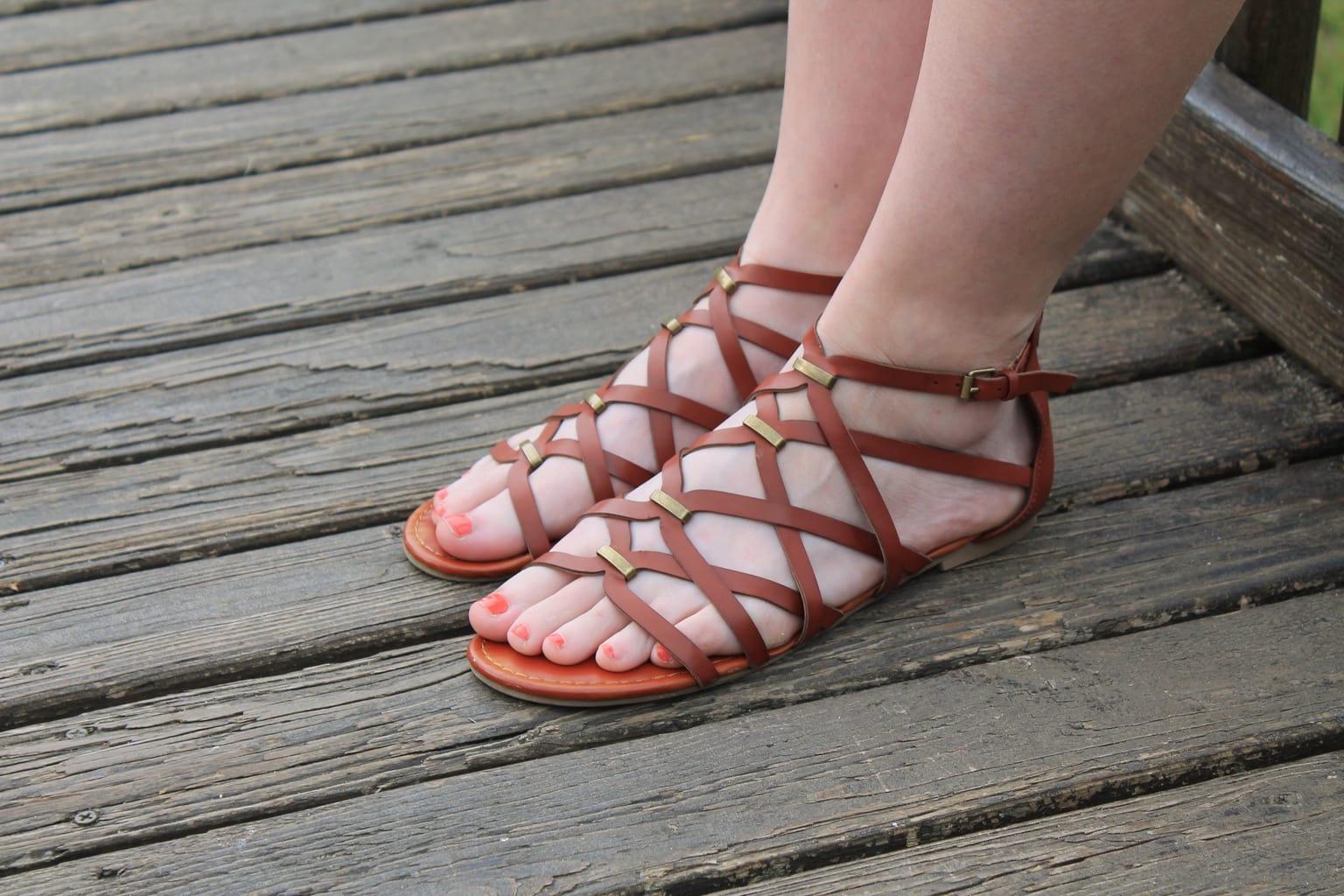 Who doesn't love a good Target find? We know Rebecca is a fan! These brown strappy sandals are a great go-to pair for the warm months and show off her coral pedi.
Now we want to know what you think!
Please leave a comment below and let us know your thoughts. Are you a fan of her summertime style?