Floral dresses equal happiness! Katie is wearing a very fun floral dress with cute ankle booties. Her look gives off a spring vibe, even though we live in Michigan and the weather is still unpredictable.
Katie mixes her fall booties with this sundress to keep her style feeling fresh for the last few weeks of class.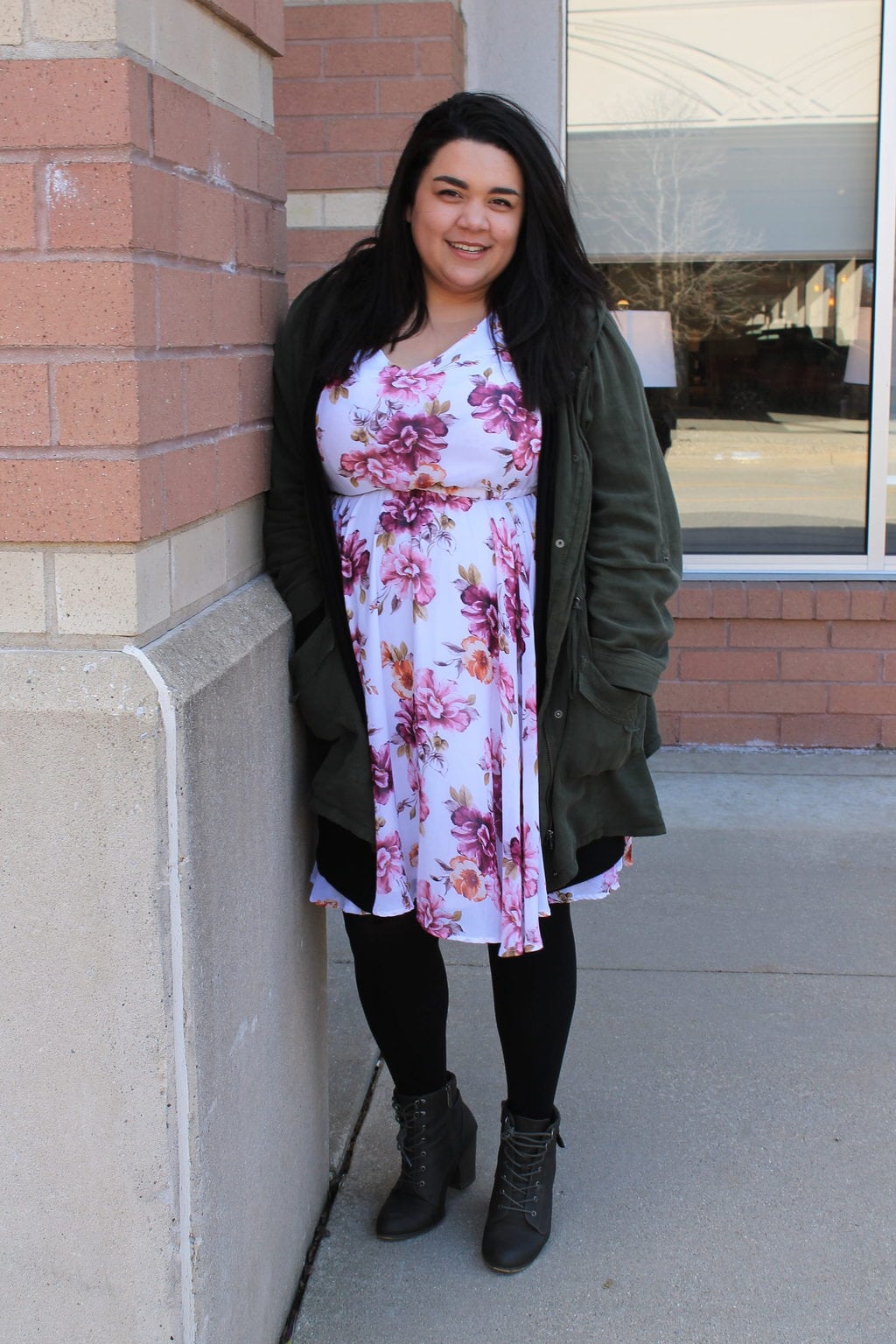 Katie 101
Name: Katie
School: Grand Valley State University

Major: Business

Year: Sophomore

Hometown: Berrien Springs, MI
Let's Talk Fashion
Who or what inspires your style? "Ashley Graham! She has that plus size, sexy, cool vibe that I aspire to dress like."
Where do you like to shop? "I shop at Torrid a lot. They always have the best clothes and they fit great!"
How would you describe your sense of style? "Full of dresses and cardigans… I own way too many."
Why did you choose this particular outfit? "It finally felt like spring so I went for it and I am super happy with the outcome!"
What fashion advice would you give to other students looking to improve their style? "Always wear what makes you feel the best! There are certain things I am not comfortable in, so I don't wear them and that is okay. Be who you are and that's all you need to do."
What are your favorite trends right now? "I would say spring dresses, of course. I can't wait to buy more."
Do you have any favorite fashion designers and if so who? "Not really. I just like what I feel good in."
What do you do for fun? Do you have any unique hobbies or interests? "I hang out with my sister and my nieces and nephews. They are the best. I also like to read anime and hang out with friends."
If you could raid anyone's closet who would it be and why? "Ashley Graham's, one hundred percent. I would love to wear her clothes but also her confidence is incredible."
Elements of Katie's Outfit
1. Floral Dress + Jacket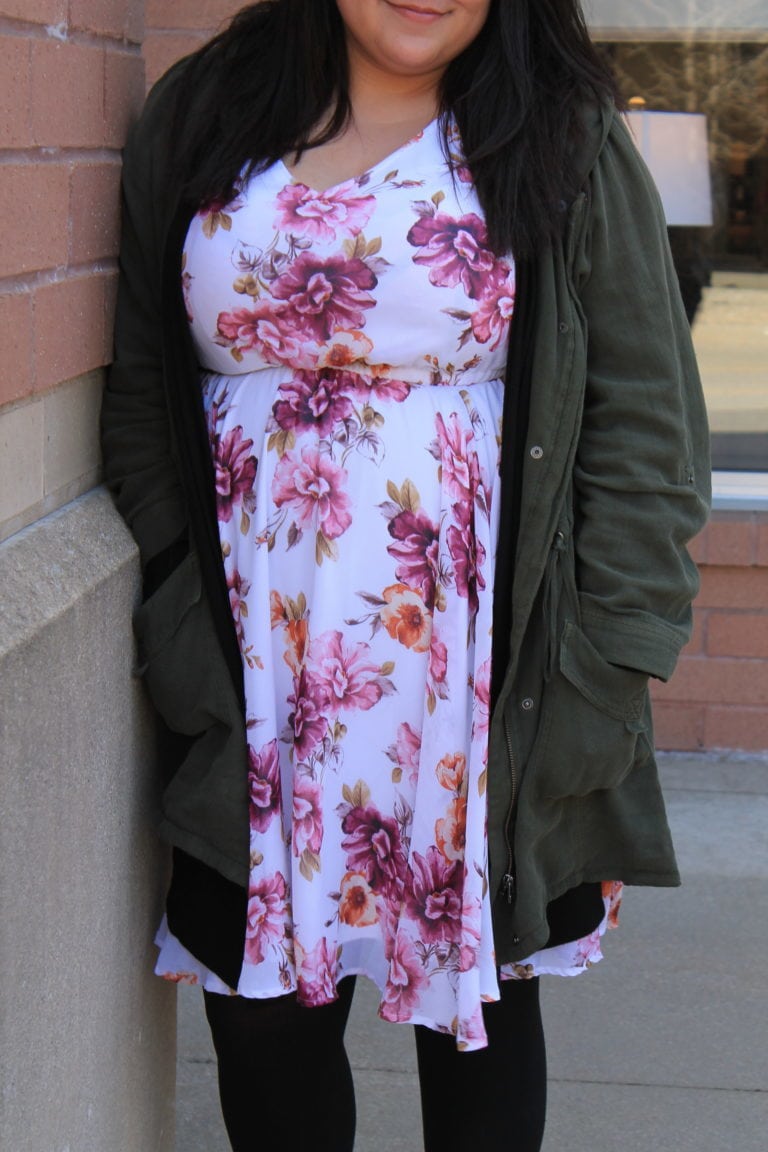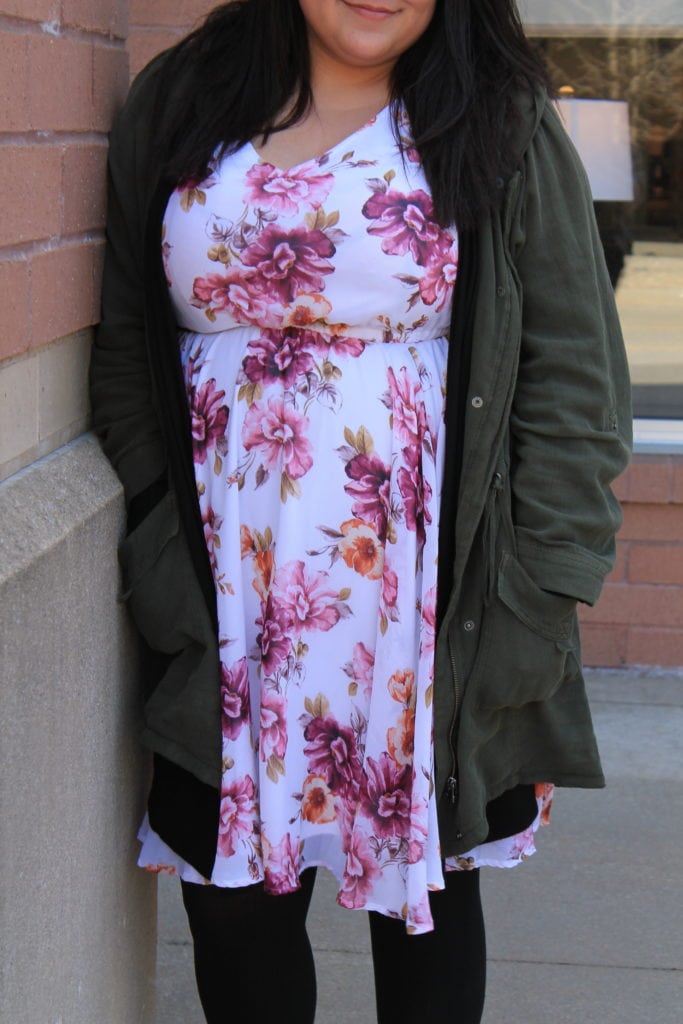 Summer dress time has arrived and Katie is here for it! Rocking a light-colored, floral print dress, she was ready for her day. She layered it with a dark green jacket, mixing her seasonal clothes for practicality and style.
2. Booties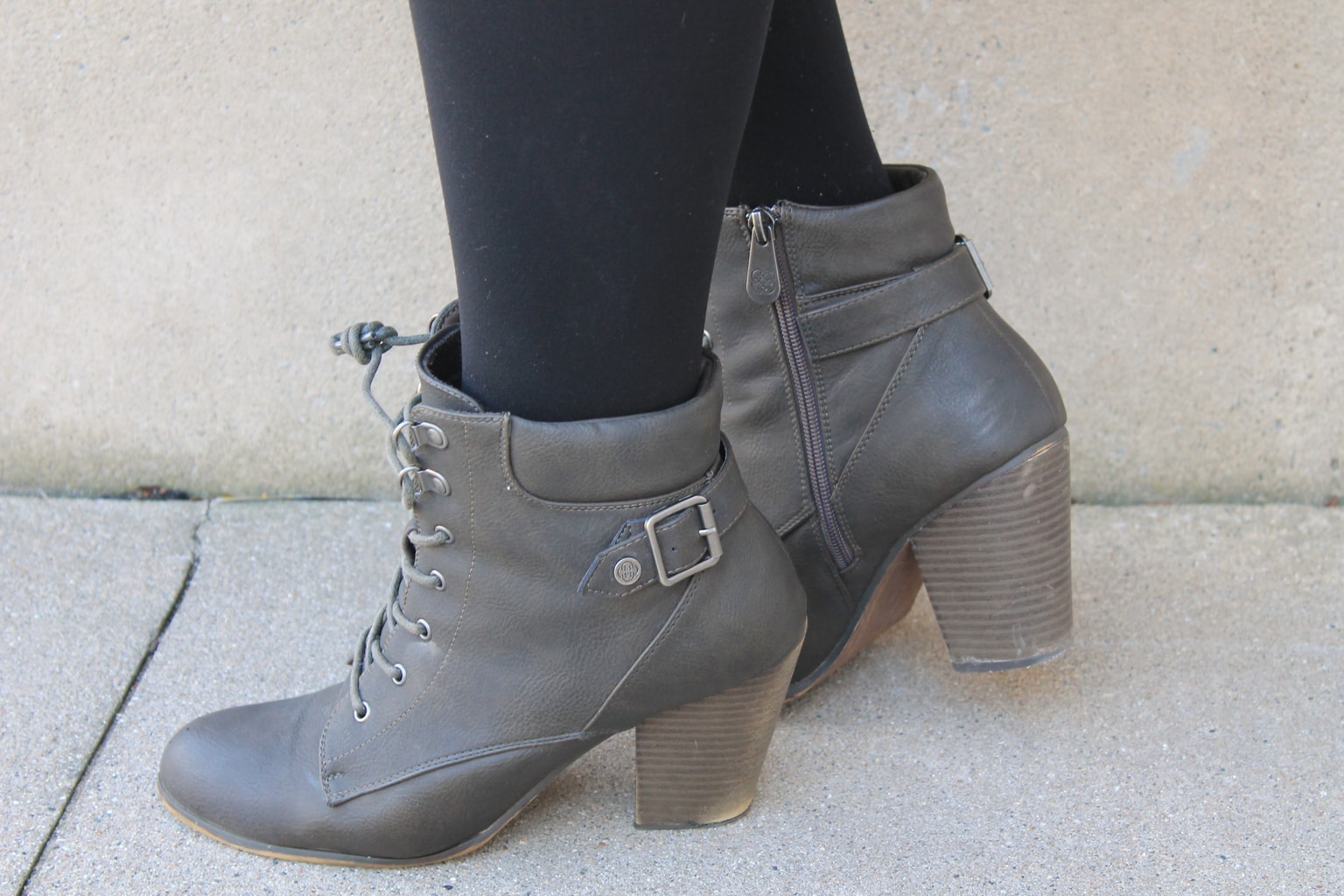 Normally a fall item, booties can easily be warn into the spring months. These lace-up booties give her a little extra height without being too dramatic.
What do you think of Katie's spring-ready style?
Are you a fan of sundresses? Is it warm in your neck of the woods yet? We want to know your thoughts!