The thing that caught my eye most about Laur was her jewelry. All from Israel, the pieces reflect her Jewish faith. Outfit-wise, Laur chooses comfort, but somehow manages to be stylish in her black bodysuit and oversized cardigan. Her style accurately reflects a university student – chic on a budget.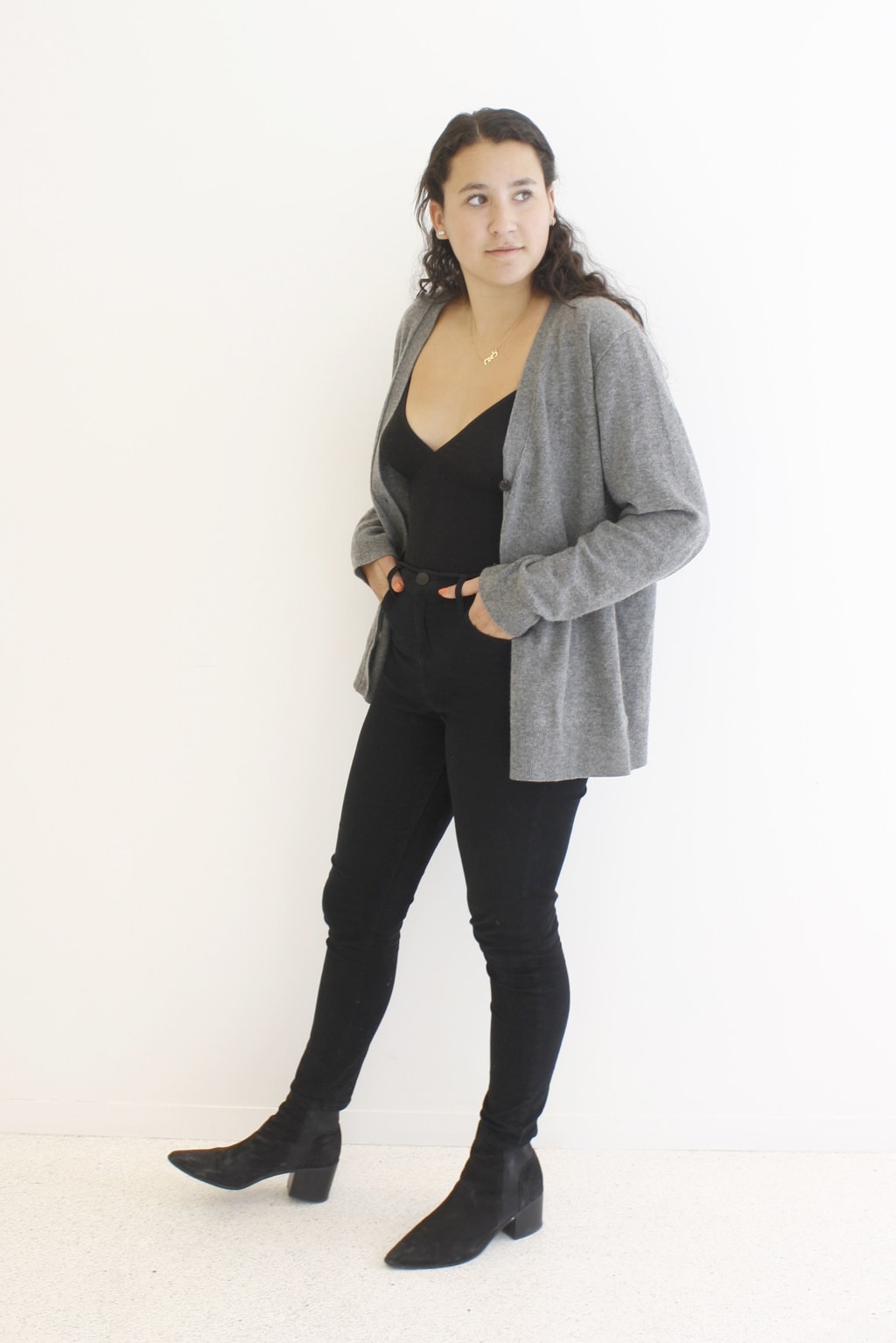 Laur 101
Name: Laur
Year: Second
Program: Communication Culture Information Technology
School: University of Toronto
Let's Talk Fashion
Who or what inspires your style? "Often Instagram or Tumblr users that post outfits of the day. I basically just look at the trends that are popular and then if the items are expensive, I try to mimic it in a less expensive way."
Where do you like to shop? "I shop a lot at American Apparel, Urban Outfitters, and H&M. I also really like thrift stores for comfy sweatshirts, sneakers, or sunglasses."
How would you describe your sense of style? "Maybe like 'vintage trendy,' I guess. I wear a lot of black, grey, and white. Just sort-of neutral colors but I like to play it up with a cool nail polish or shoes."
Why did you choose this particular outfit? "I was exhausted this morning so I threw this on. I wear a lot of tight shirts and high-waisted pants because it is flattering with a big cardigan on top to keep warm. I basically wear the same six items every day so I like to mix and match."
What fashion advice would you give to other students looking to improve their style? "Don't wear shorts in the winter because it looks really weird, especially the Canadian winter. I mean everyone has the right to their own sense of style but if they are looking to dress more [on-trend], look to the media because that is where the trends originate."
What are your favorite trends right now? "Sneakers, which I need to extend in my wardrobe, and a lot of neutral colors which I like. Nothing is pop or disco. I also like the neutral face trend because then I don't need to spend a lot of time on my makeup. Hoop earrings are also trendy again which I find kind of interesting."
Do you have any favorite fashion designers? If so, who? "I don't really own any labelled clothes other than Aritizia. I can usually just find something that isn't name brand for less because they mimic what the designers are doing. Adidas is more of a brand than a designer, but I really like their stuff."
What do you do for fun – do you have any unique hobbies or interests? "I take a lot of pictures for fun. Me and my friends will go out in Toronto on a sunny afternoon and take pictures all around the city. I like to play sports when I am not lazy. I have also recently taken up embroidery because it really soothes the nerves. My grandma just bought me one of those adult coloring books so I am really looking forward to getting into that as well."
If you could raid anyone's closet, who would it be and why? "I guess Kylie Jenner because she has a lot of neutral clothes which I think look good and she has really good shoes. That is such a basic answer but whatever."
Elements of Laur's Outfit
1. Bodysuit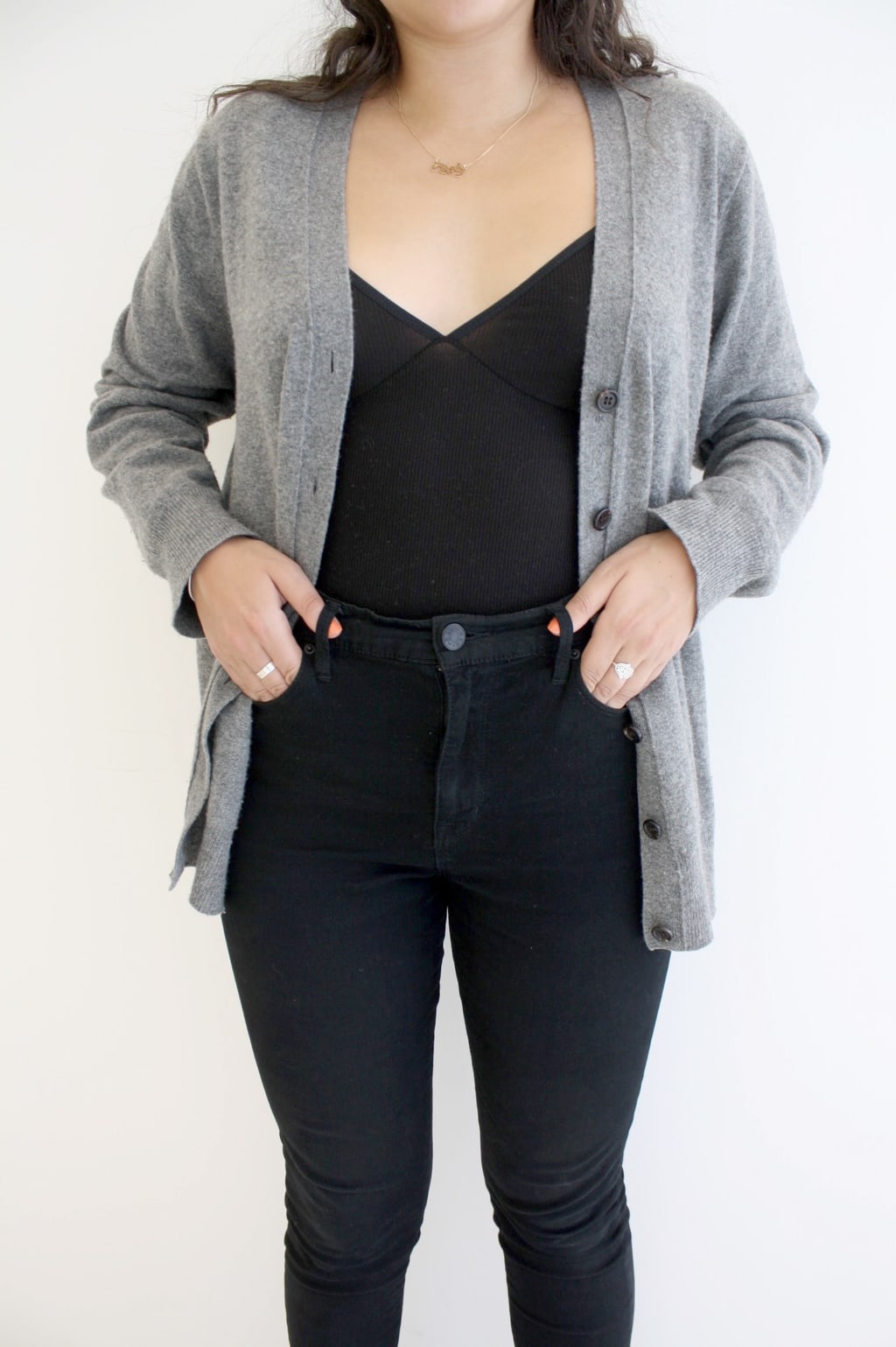 Laur incorporates her bodysuit into a school-appropriate outfit by pairing it with jeans and an oversized cardigan. The look is simple, easy, and stylish.
2. Jewelry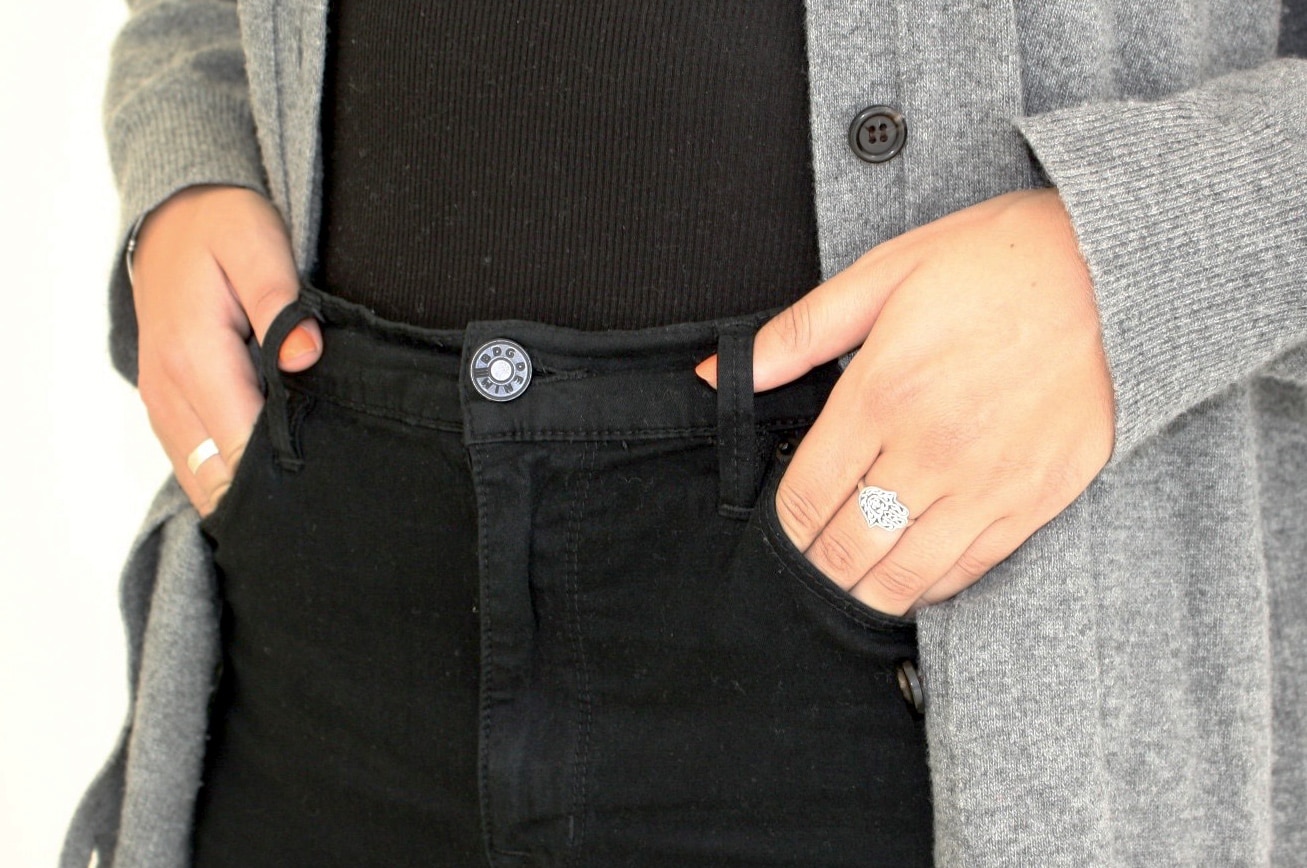 All of Laur's jewellery is from Israel but she says you can easily find similar pieces if you look around. Her Hamsa ring displays the ancient sign of divine protection against negative energies.
3. Chelsea Boots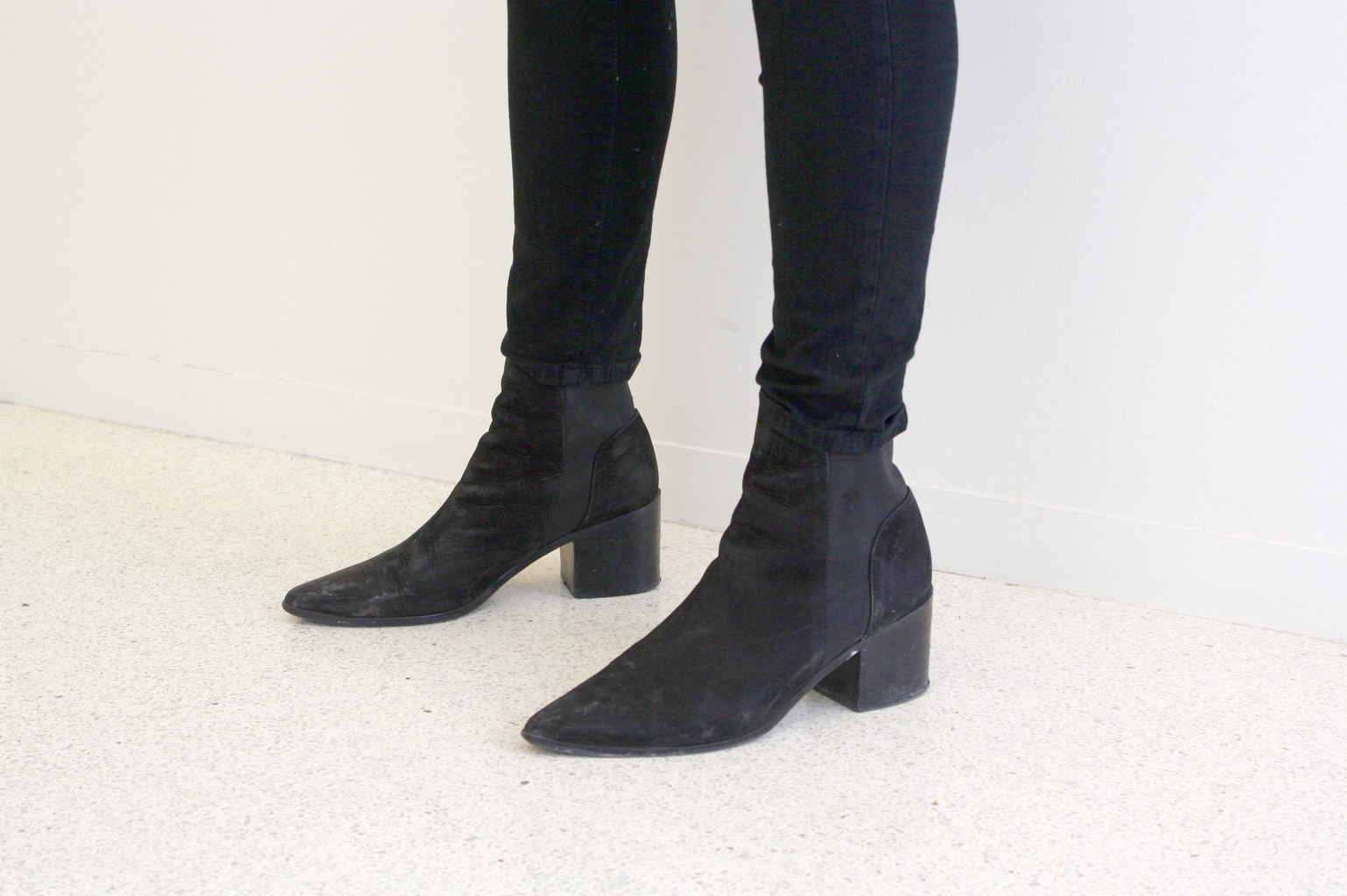 Laur's boots are the perfect extension of her pants. Her simple black suede ankle booties elongate her legs and are comfy for everyday wear.
Would you ever wear a bodysuit to class?
Are you into her look? Would you wear her boots? Let us know in the comments.