I was immediately drawn to her shoes. I mean, they're Chanel. They are absolutely beautiful. I want a pair. No, I need a pair. I found out that Angelika bought them on her trip to Greece last summer. She, like myself, had wanted them forever. Naturally, I needed to find out more about her outfit. That bag, for instance! She told me that she has two of them, one in each of the colors they came in. I learned that Angelika tends to buy the same thing in various colors. If she doesn't, her mom or sister will and they end up sharing them.
So what else is in her chic, yet relaxed closet? Read on to find out.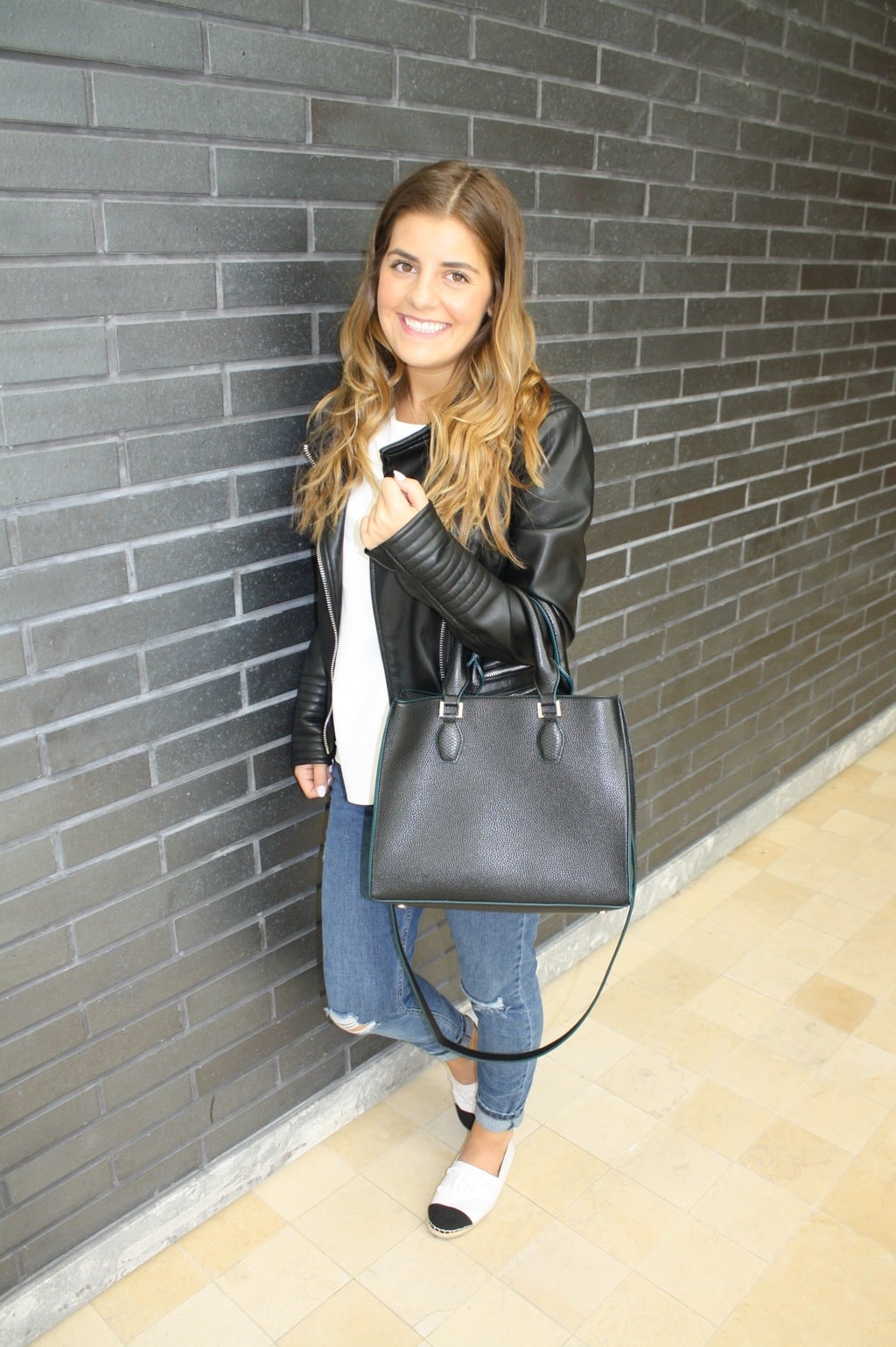 Angelika 101
Name: Angelika
Year: Second Year
Program: Double Major in Biology and Psychology
School: University of Toronto
Let's Talk Fashion
Who or what inspires your style? "My older sister. She is always up to date with relevant style. I also get inspiration from bloggers on Pinterest."
Where do you like to shop? "Aritzia, Zara, Forever 21, H&M, and J. Crew. Kate Spade is great for bags and accessories."
How would you describe your sense of style? "Comfortable and casual."
Why did you choose this particular outfit? "This outfit is super comfy and fashionable, yet practical for class."
What fashion advice would you give to other students looking to improve their style? "Everything looks good with a pair of Converse and a leather jacket. Those are my go-tos."
What are your favorite trends right now? "I love black skinny jeans with a rip in the knee, leather jacket[s], Converse or Keds, and a simple white tee."
Do you have any favorite fashion designers? If so, who? "Chanel and Kate Spade. Chanel's perfume is a classic; I love Mademoiselle. The loafers from Chanel are also really comfortable and look great with a simple pair of jeans. Plus, you can never go wrong with a colorful Kate Spade bag."
What do you do for fun – do you have any unique hobbies or interests? "Grey's Anatomy… does that count? I play soccer on the side and spend most of my waking hours studying. I want to go to Med school."
If you could raid anyone's closet, who would it be and why? "Julia Engel of Gal Meets Glam. I love her hair and her bright style is super fashionable."
Elements of Angelika's Outfit
1. Boyfriend Jeans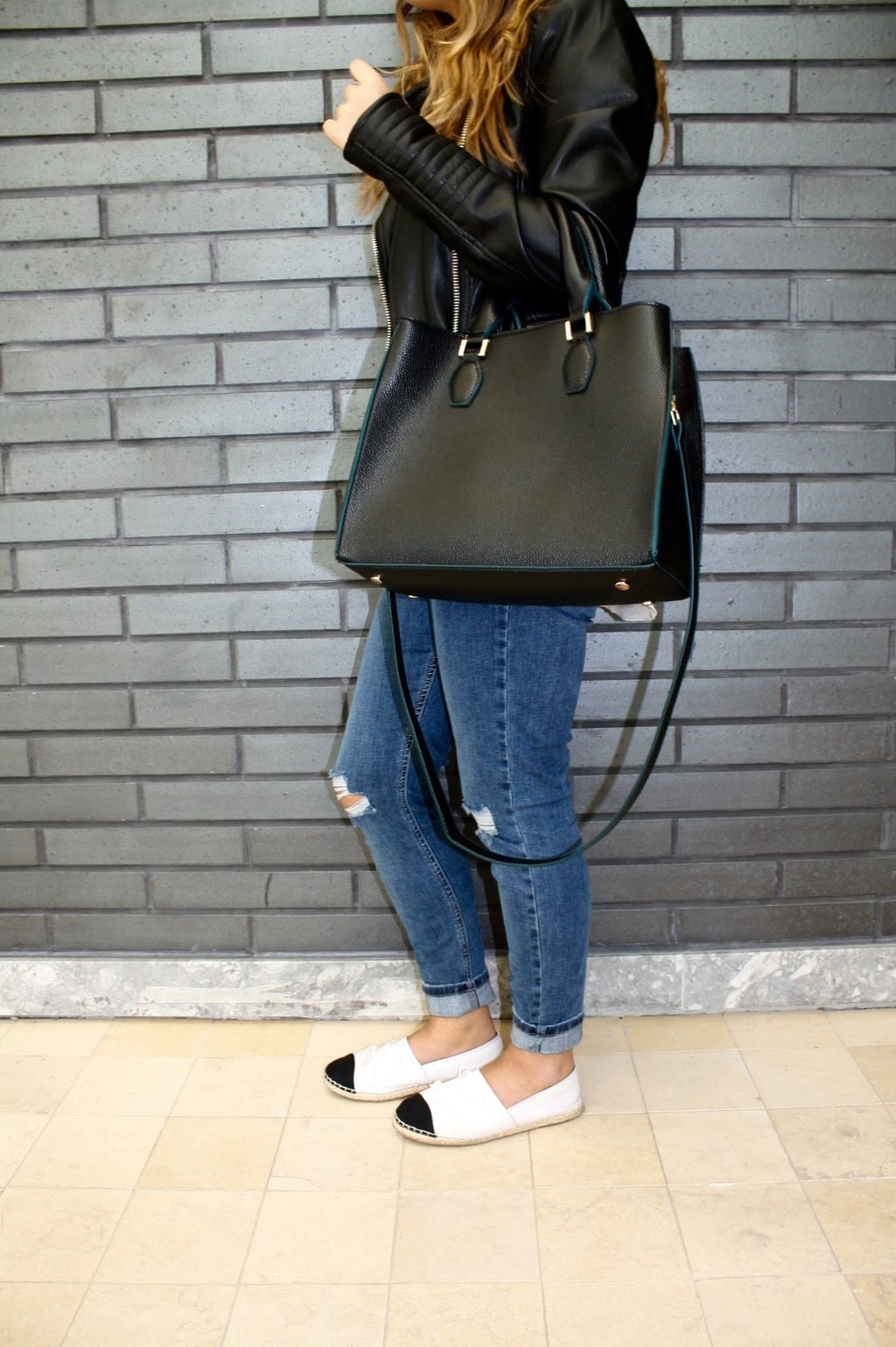 A staple in Angelika's wardrobe, boyfriend jeans are great for any season and can be rocked with essentially anything on top. When cuffed with flats, they are ultra casual.
2. Shoes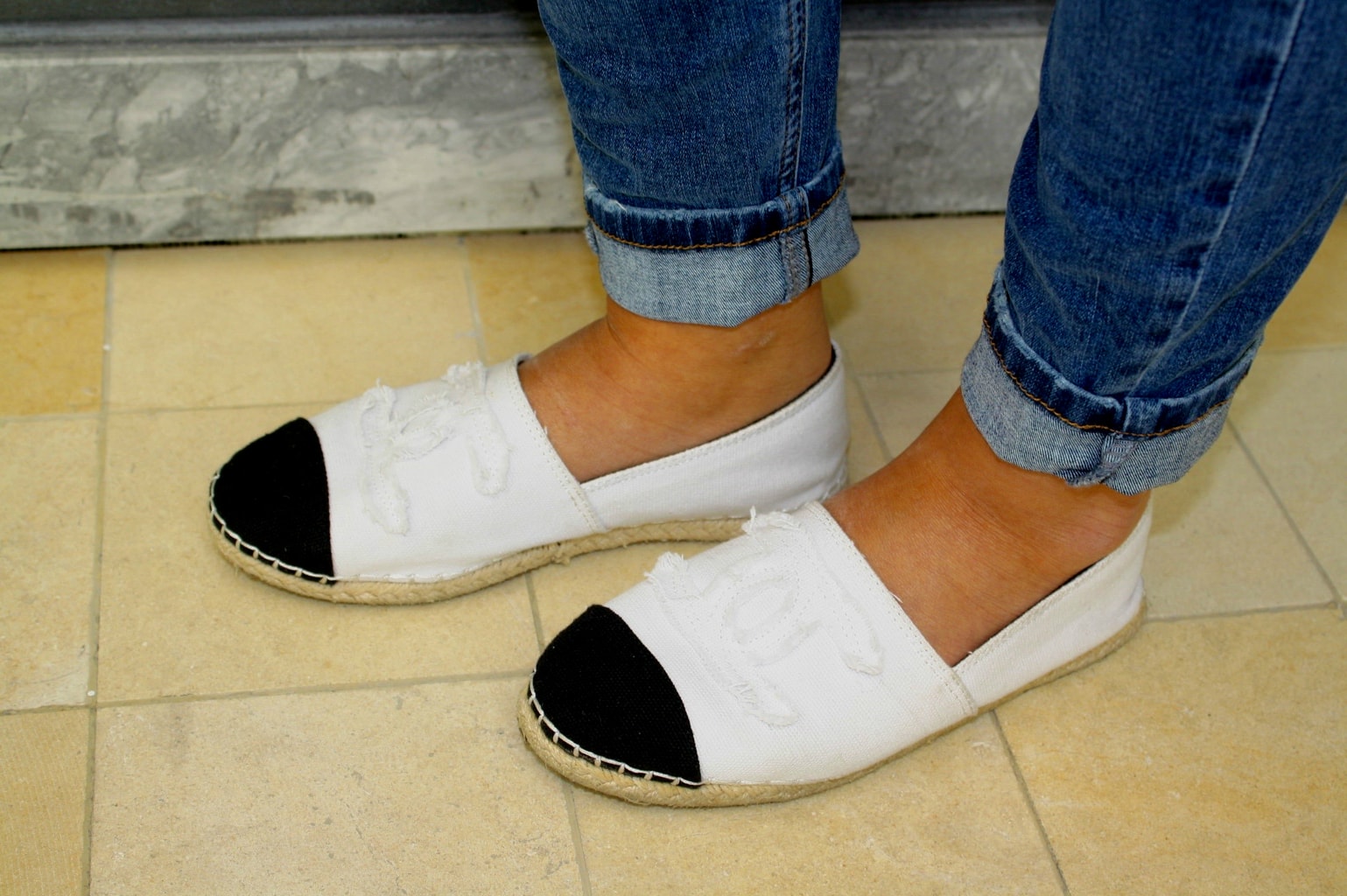 The favorite spring/summer shoe of every blogger in recent seasons, Chanel's espadrilles are not only chic, but adorable as well. Angelika likes to wear them as an alternative to her go-to Converse to make any outfit just a tad more feminine.
3. Black Bag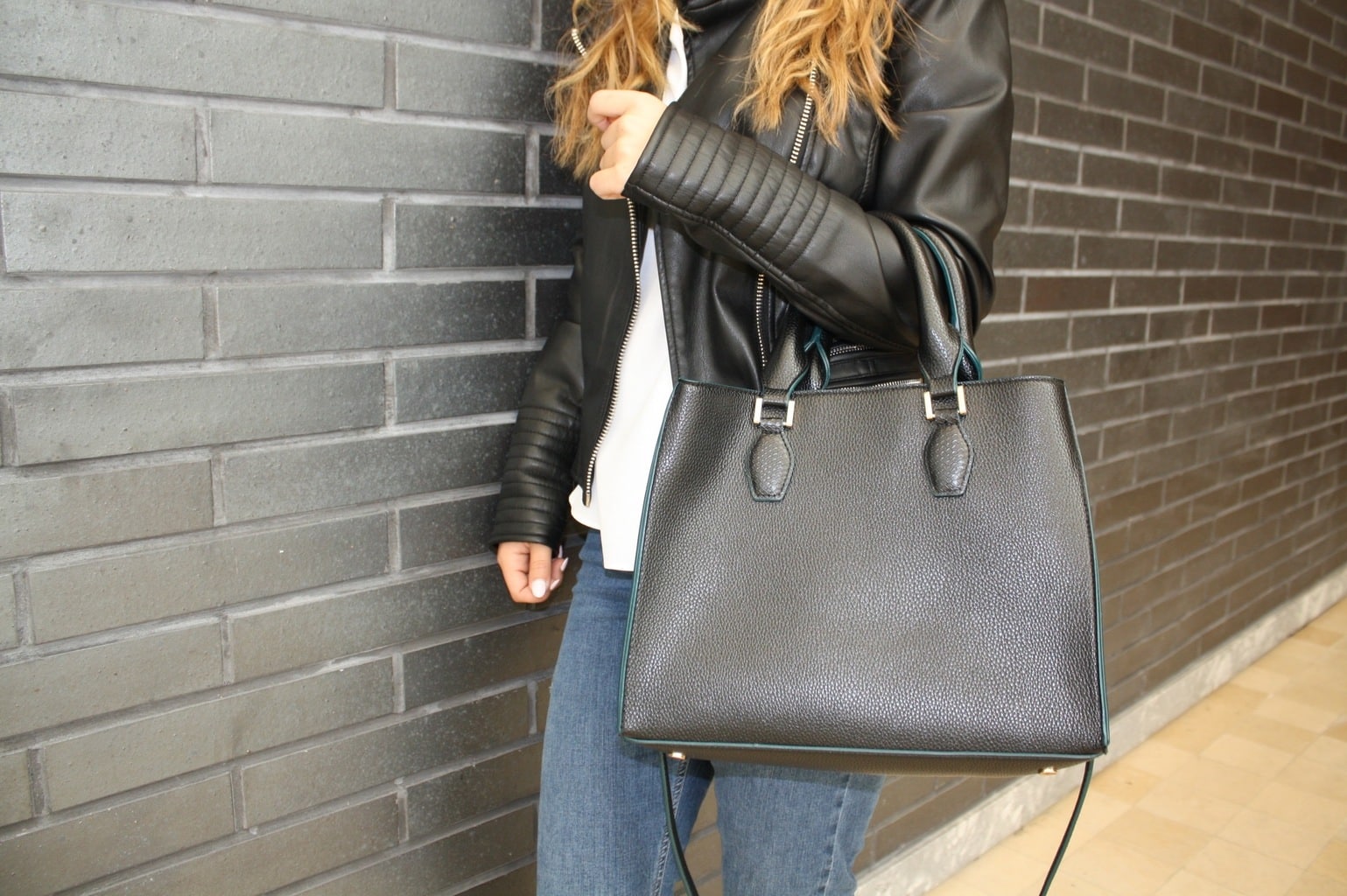 A great black bag is a phenomenal closet staple. This one is boxy without looking bulky… and can you believe it's from H&M?
What do you like about Angelika's outfit?
Talk about a fashion uniform! We can't love her look any more and want to know what you think in the comments below.