Sasha is a rising junior at the University of Texas at Austin studying Civil Engineering. Despite her challenging major, she loves to go out and be social, all while keeping up with the latest styles.
Like many of us, she is a fan of looking cute and feeling comfortable. With her patchwork jeans, chunky sandals, and off-the-shoulder top, Sasha's outfit looks amazing and is super versatile.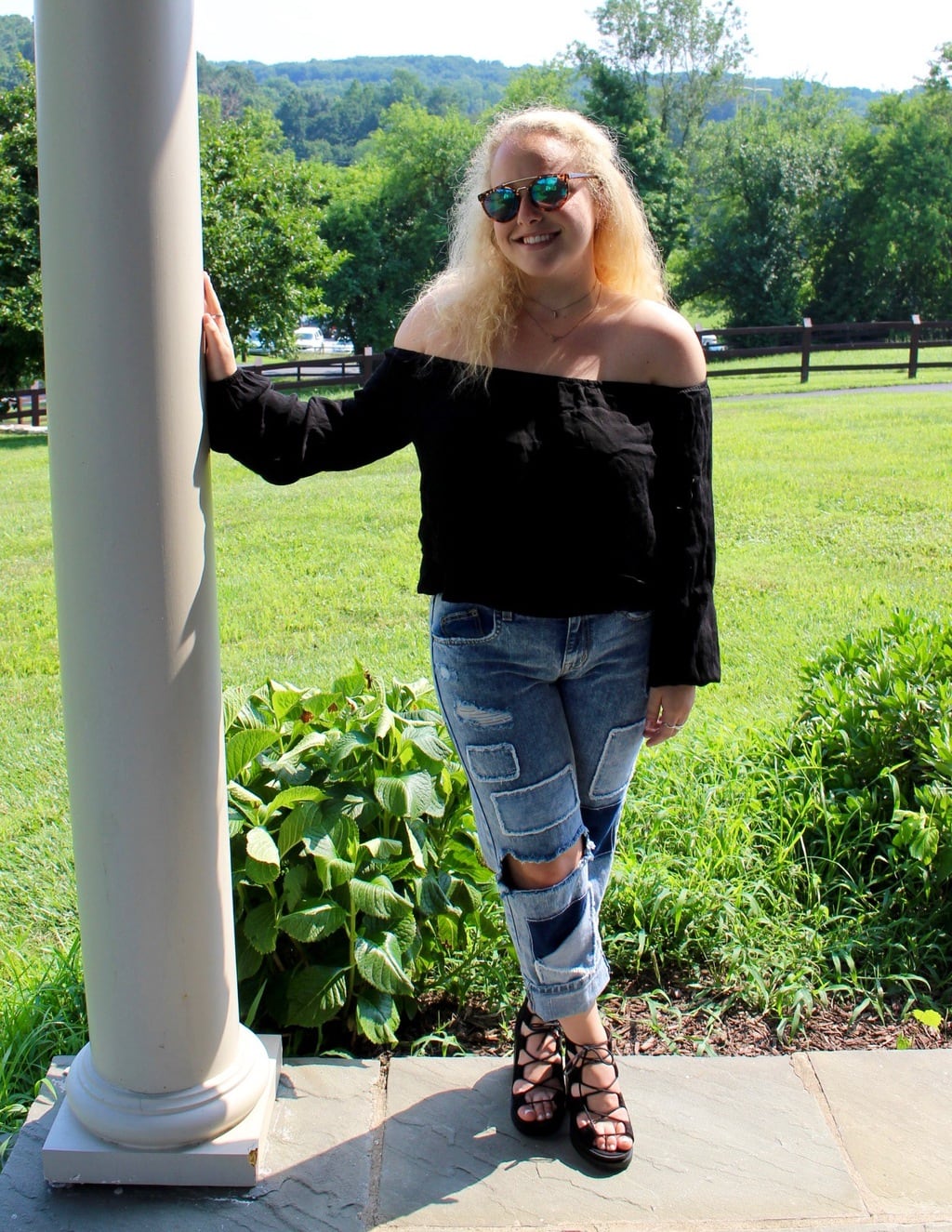 Sasha 101
Name: Sasha
School: University of Texas
Year: Junior
Major: Civil Engineering
Let's Talk Fashion
Who or what inspires your style? "LF inspires my style. I used to work there and it's super trendy. I like to wear outfits that you can wear day and night. I think it is a better investment and you are always ready to go wherever."
Where do you like to shop? "LF, Urban Outfitters sometimes, and I order things from Tobi all the time. I like places that have good deals."
How would you describe your sense of style? "I consider my style to be 'comfy cute.' I put [very little time] into getting ready so if it's not comfy, I am not going to wear it."
What are your favorite trends right now? "I love off-the-shoulder shirts and platform shoes. I am also obsessed with two-pieces and denim skirts."
What do you do for fun – do you have any unique hobbies or interests? "I have been having a lot of fun on this new fashion app Cinderly. I post whatever my outfit is for the day and other people can comment on it and I find inspiration from other users."
If you could raid anyone's closet, who would it be and why? "Honestly, Kylie Jenner's closet has everything I would want."
Elements of Sasha's Outfit
1. Patchwork Jeans + Chunky Sandals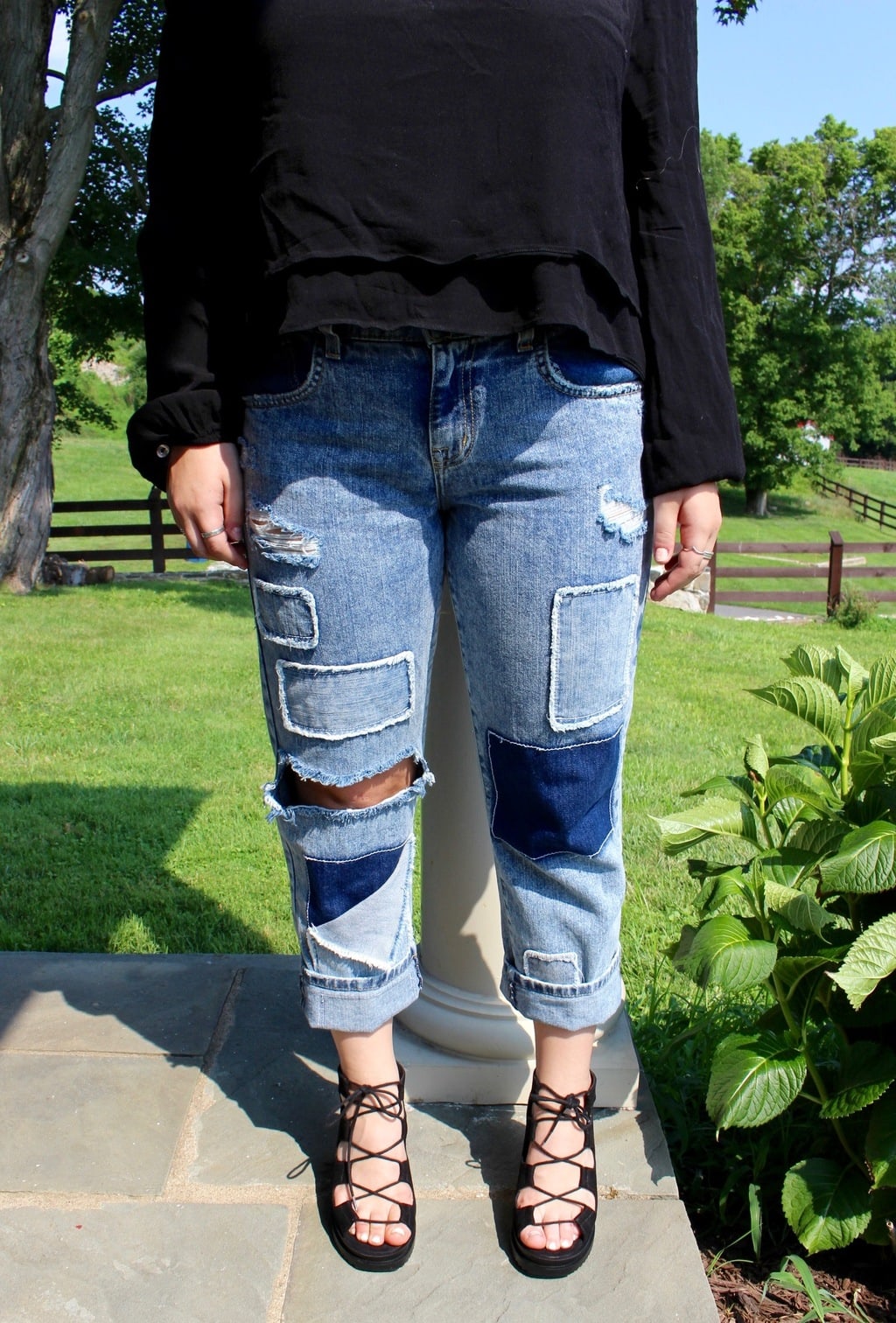 One thing to look forward this upcoming season is patchwork jeans. They add great dimension to your look, and they especially shine when paired with a simple top. Sasha rocked hers with chunky lace-up sandals that are practical and comfy to walk in.
2. Off-the-Shoulder Top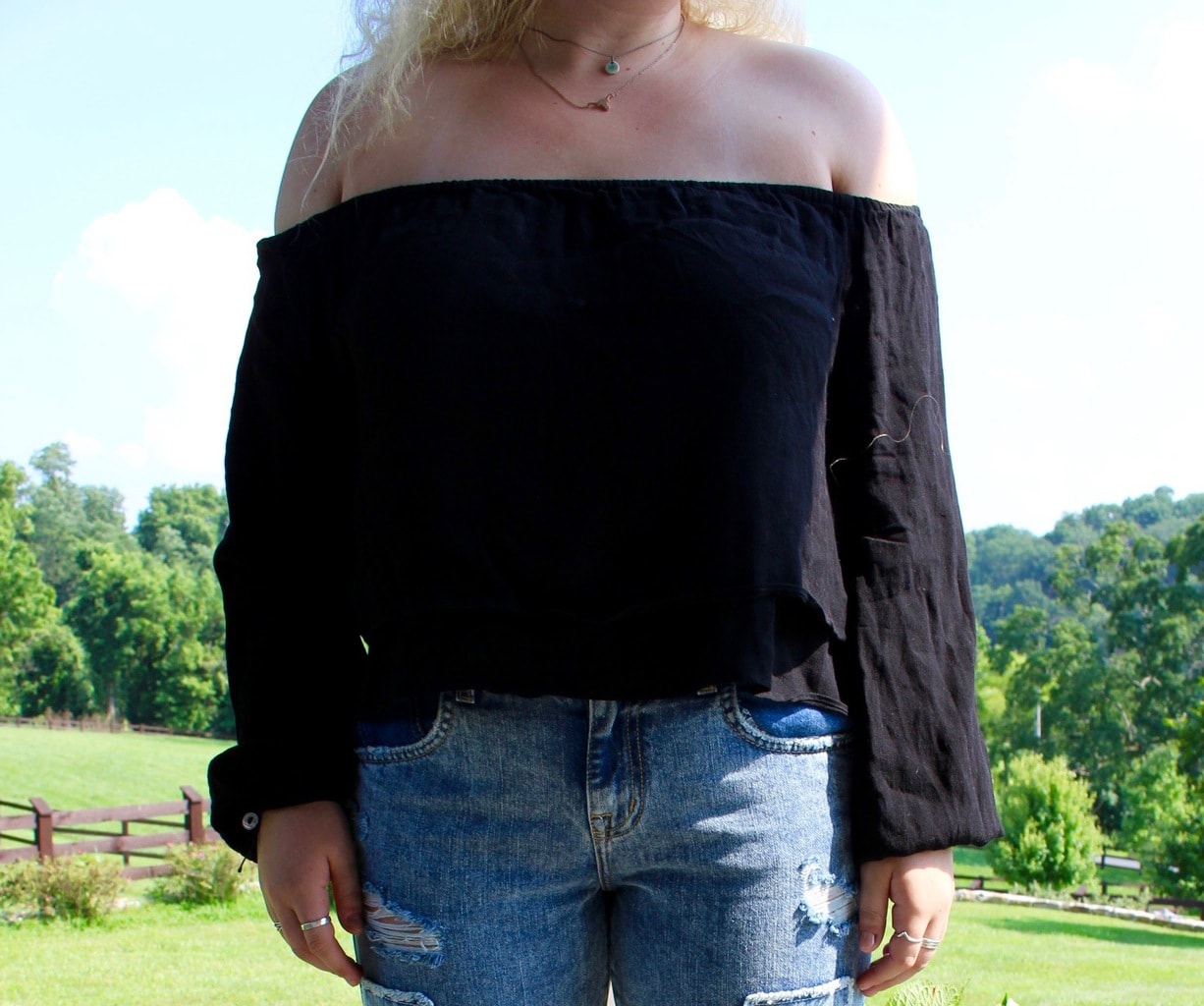 If you haven't noticed already, off-the-shoulder top is THE must-have trend for summer. This style is simple and totally of-the-moment. If you don't have a top like this yet, we suggest investing, stat.
Now we want to know what you think!
Comment below and let us know: would you wear Sasha's look? Are you a fan of patchwork denim?