Deanna, who is best described as a flower child, couldn't feel more at home in beautiful Boulder, Colorado. Originally from New Jersey, her attraction to the West was the Environmental Studies program at the University of Colorado. Deanna's style is like nothing I have covered before and I was so excited to spot her on campus.
Even though there was over a foot of snow on the ground, that didn't stop Deanna from dressing up on this sunny but cool day. Her flared jeans and cropped chunky sweater looked great alongside her burnt orange top. Flared jeans have been a must-have recently and it was refreshing to see someone pull off the look so effortlessly.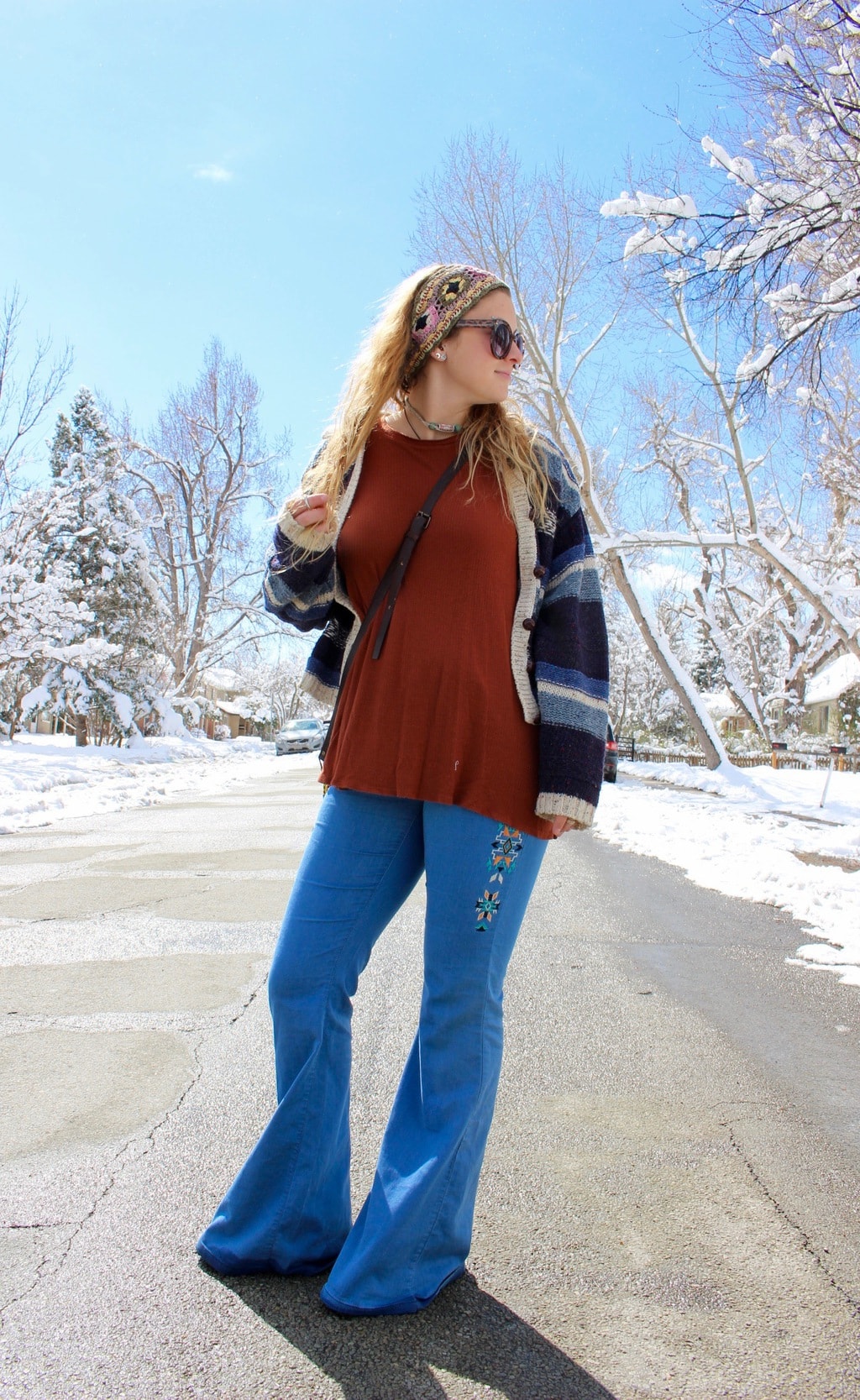 Deanna 101
Name: Deanna
School: University of Colorado Boulder
Year: Sophomore
Major: Environmental Studies/Dance
Let's Talk Fashion
Who or what inspires your style? "I don't really have a source of inspiration. I am more of the type to [just] go shopping and pick out something I like."
Where do you like to shop? "I love going to thrift stores or vintage shops. There are so many options but if you have the patience you can always find a hidden gem. Occasionally I will shop at Free People."
How would you describe your sense of style? "Most of the time pretty casual but then sometimes I like to spice it up with a really cute outfit."
Why did you choose this particular outfit? "It's comfy and fun. Flared jeans are also my favorite."
What fashion advice would you give to other students looking to improve their style? "I just think that people should pick out whatever they [like] and wear it. As long as you have the confidence, you will look good."
What are your favorite trends right now? "I really like the look of the duster length cardigan. It has a Stevie Nicks flavor and she rocks."
What do you do for fun – do you have any unique hobbies or interests? "I really like music; both playing and listening. I also like hiking and birdwatching."
If you could raid anyone's closet, who would it be and why? "Definitely Donna from That '70s Show because I really love her clothes. She looks awesome and I love the style from the '70s."
Elements of Deanna's Outfit
1. Crocheted Headband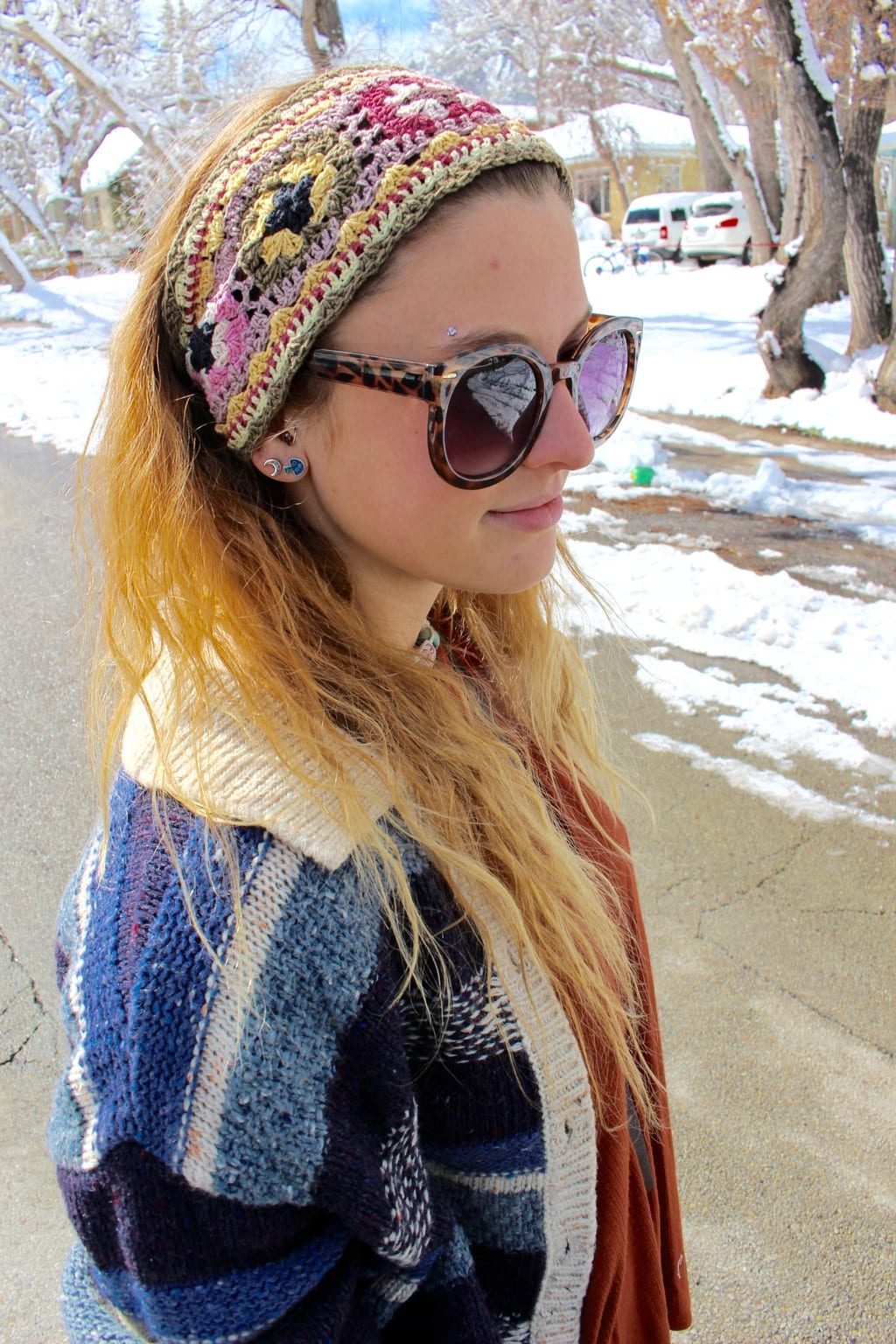 Deanna is definitely not afraid to mix colors and textures. Her crocheted flower headband, bought in Costa Rica, adds a vintage feel to her ensemble. I love how she layers different accessories like scattered stud earrings and oversized sunglasses, which showcase her personal style.
2. Flared Jeans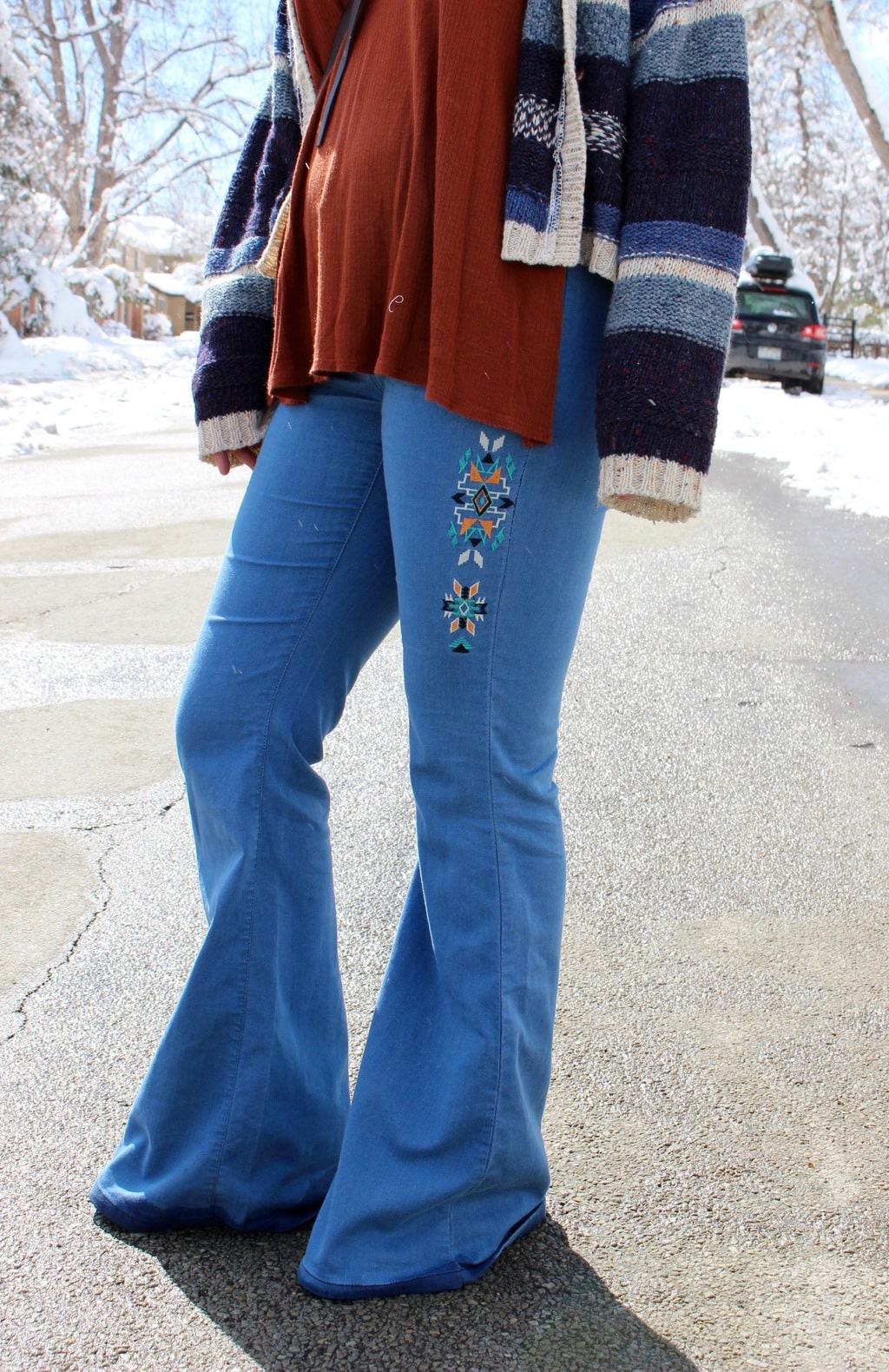 Flared jeans have made their comeback this season and Deanna has always been a fan of the trend. Her floor-length bellbottoms elongate her legs and work for both the warm and cold seasons. Her jeans also include a cool embroidered pattern that makes them extra unique and highlights the colors in her headband.
Tell us what you think!
Leave us a comment below and let's talk bellbottoms, headbands, and '70s vibes.