On this beautiful day in Boulder, Colorado, everyone was out on campus enjoying the warm weather and sunshine. Stephanie, a sophomore studying environmental design, stood out in an adorable springtime outfit. Her pretty look inspired me to step out of my comfort zone and dress for the spring season!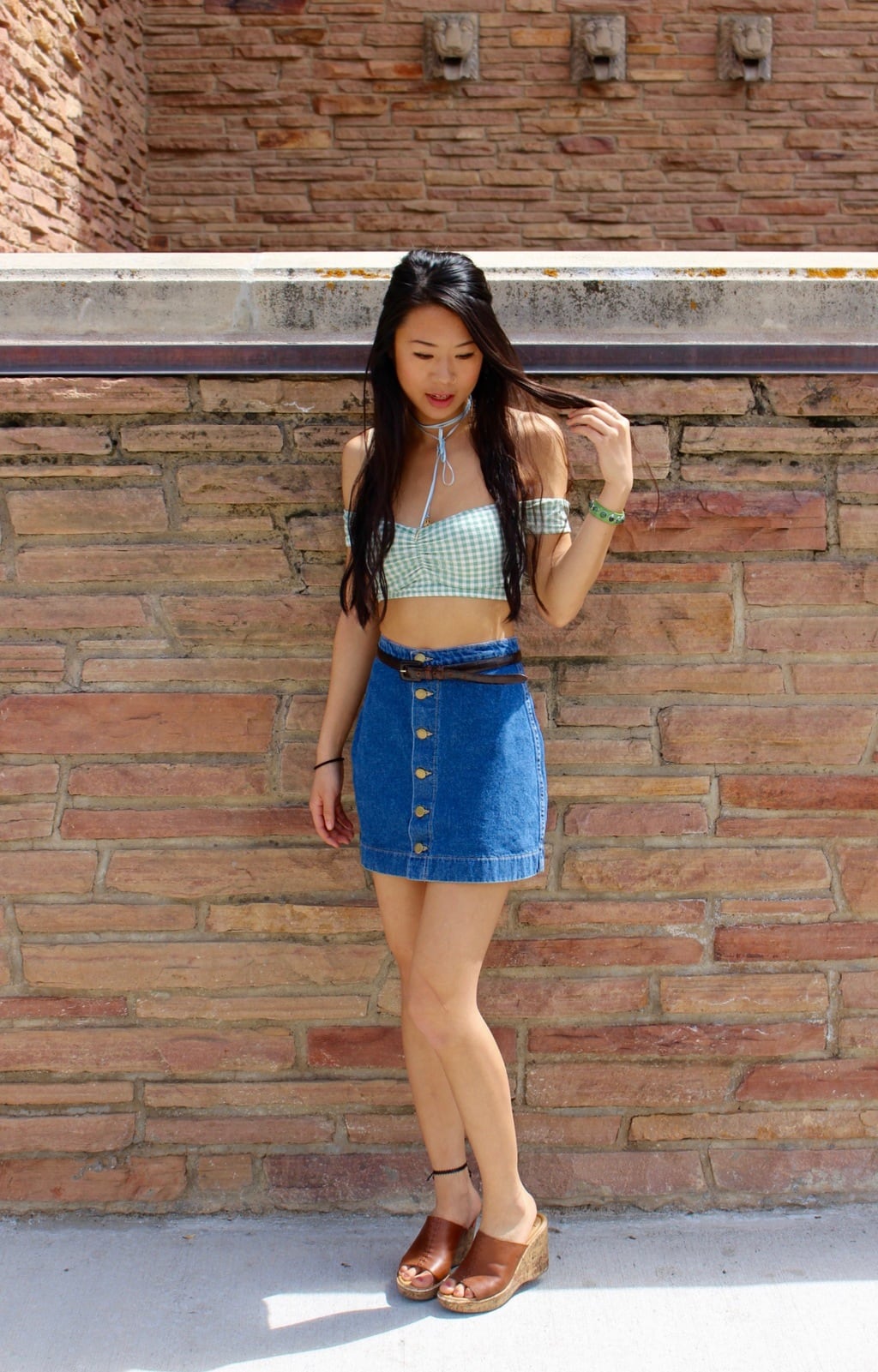 Stephanie 101

Name: Stephanie
School: University of Colorado, Boulder
Year: Sophomore
Major: Environmental Design
Let's Talk Fashion
Who or what inspires your style? "I get a lot of inspiration from decades. I am really into the '60s and '70s vibe[s]. I get a lot of inspiration from Pinterest, Free People's bohemian style, and For Love & Lemons' Instagram."
Where do you like to shop? "I love Free People, Urban Outfitters, Lucky Brand, H&M, and going thrifting. I shop wherever there are deals."
How would you describe your sense of style? "It's really eclectic. One day I could be really bohemian and the next super grungy. I really like going for a certain vibe; that's my way [of] creatively express[ing] myself."
Why did you choose this particular outfit? "I think this one is just like my personality. It's cute and a little bit 'southern belle.' It was based off the '60s and '70s vibe[s], my favorite decades."
What fashion advice would you give to other students looking to improve their style? "Wear whatever you want with confidence! I feel like girls are afraid to dress a certain way because of what people will think. If you wear whatever you want to wear with confidence, you [will] always look good."
What are your favorite trends right now? "I love chokers, off-the-shoulder shirts, and bodysuits."
What do you do for fun – do you have any unique hobbies or interests? "I do yoga, [I] like to go hiking, and playing with my dog."
If you could raid anyone's closet, who would it be and why? "It is between Gigi Hadid and Rocky Barnes. Gigi is my ideal badass style and Rocky Barnes is the bohemian, gypsy, free spirit side [of] me."
Elements of Stephanie's Outfit

1. Denim Skirt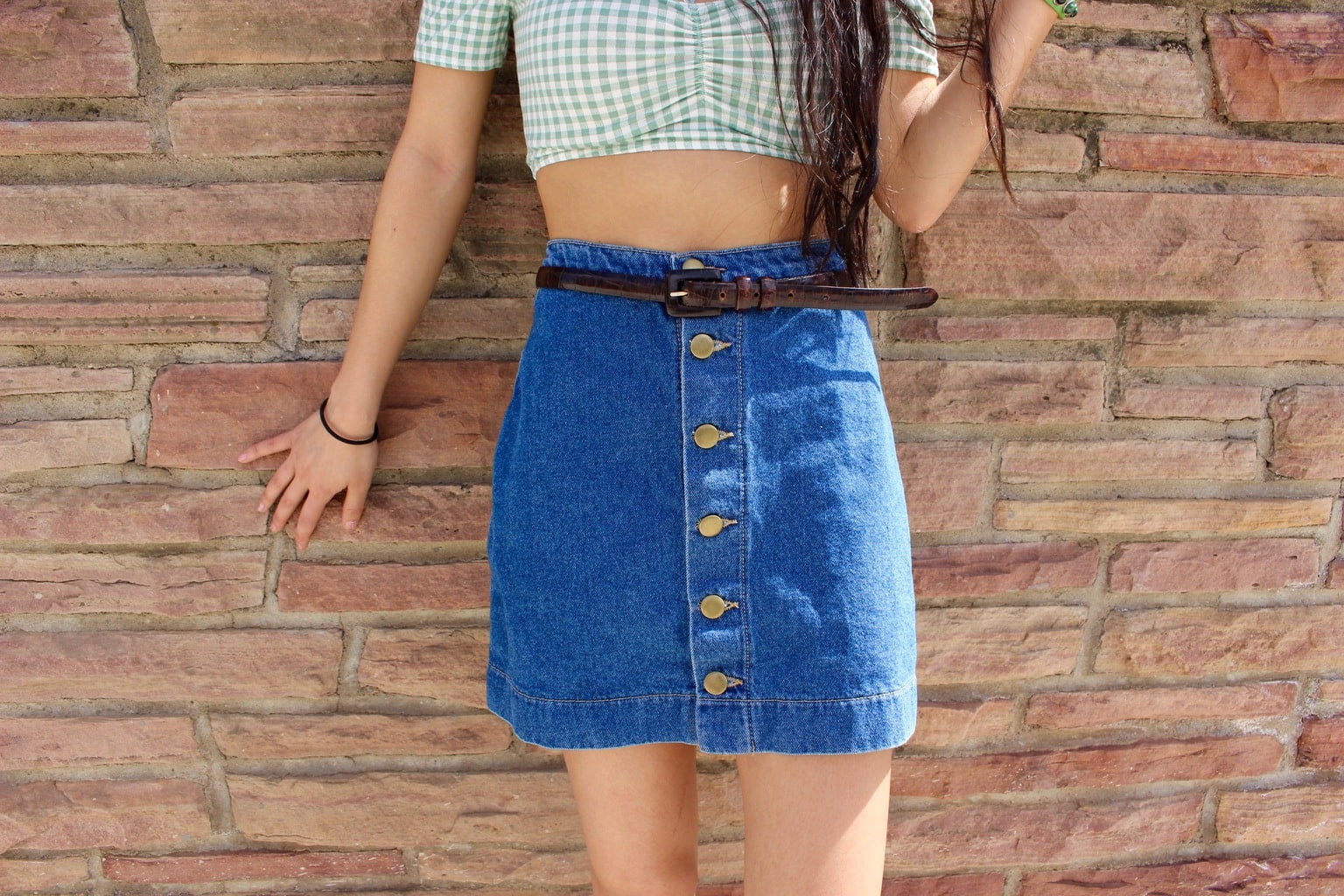 Denim skirts are a wardrobe essential. With its gold accent buttons, Stephanie's medium-wash, '70s-style skirt looks fantastic with her green and white off-the-shoulder top. To tie it all together, Stephanie added a brown belt (from the thrift store!). The combination is 1970s cool, in a decidedly modern way.
2. Leather Jacket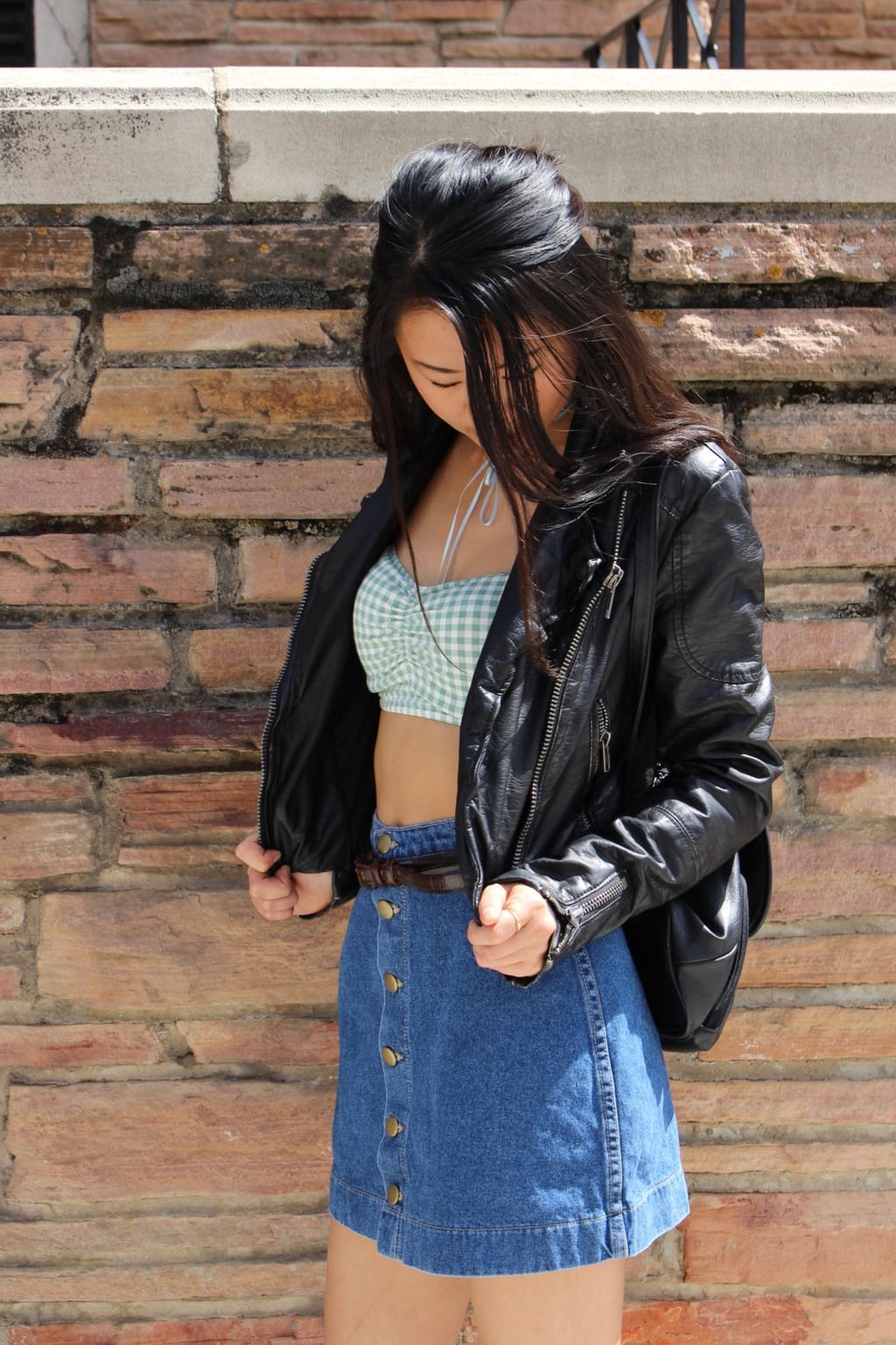 To polish off the look and add extra coverage, Stephanie also wore a black leather jacket. As she noted, sometimes she can dress grungy, and this jacket ties in that bit of her personality to this otherwise cute look.
What do you think of Stephanie's '70s-inspired look?
Are you loving the resurgence of denim skirts? Would you wear her crop top? Comment below and let us know!