Laura has a wardrobe worth envying: It looks like it's straight out of a Tumblr post, all monochromatic with silky dresses, chunky knits, and rich leather bags. She always looks so polished, but never too done up. Laura's look always seems effortless, and every time I see her on campus, she looks ready to kill the street style game.
Read on to learn the style secrets of the girl who was approached by Aritzia staff to work for them based solely on her style.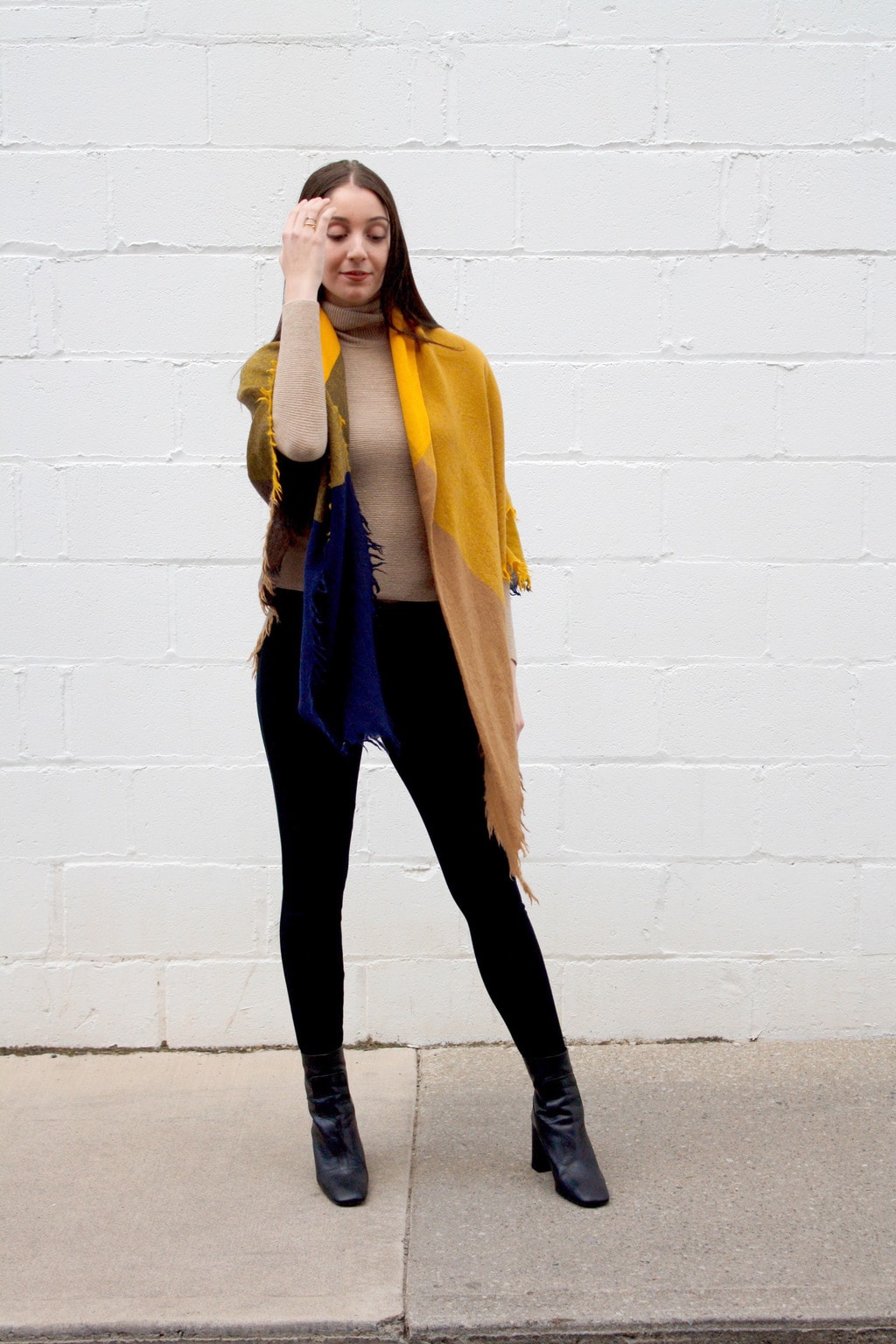 Laura 101

Name: Laura
Year: Third Year
Program: Honors Specialist in Media, Information, Technoculture (MIT), minor in Writing and certificate in Professional Writing
School: Western University
Let's Talk Fashion

Who or what inspires your style? "I get most of my clothes from Aritiza, so the girls that work there and the models on the site [inspire me]. I try to plan my outfits around that. I also really like the Kardashians' style, which is so cliché but I really like their looks, especially Kim and Kendall."
Where do you like to shop? "I get a lot of my stuff from Aritzia, as well as Zara, Nine West,
Topshop, Aldo, and The Bay."
How would you describe your sense of style? "I wear a lot of black and very neutral colors. Other than that, I like to have a pop of color in my wardrobe. My go-to color is gold, like in my scarf. I like contrasting colors, like navy with gold. I would call my style very feminine with an edge; high collars, turtlenecks, done up, with solid pants. Rather than bright, girly tones I like the darker neutral shades."
Why did you choose this particular outfit? "I felt like it really embodies what I like to wear on a typical day because I like to have a pop of color. That pop makes me feel good and a bit more
dressed up. But I never gravitate from my black and neutral colors. I feel like the yellow kind of reminds me of summer, even though I usually wear it in the fall. It's bright and works for both seasons when I pair it with a nude turtleneck."
What fashion advice would you give to other students looking to improve their style? "I'm not one to tell you to how to dress because I think fashion is an expression of one's personality. If you want to improve your style, though, I would suggest [keeping] things classy, high necklines, midi lengths for the bottom (not wearing the short short styles anymore)."
What are your favorite trends right now? "I really like the choker necklace for a nighttime look with high, strappy, lace shoes. I also really like the midi skirts and dresses because they are flattering for every body type and classy."
Do you have any favorite fashion designers? If so, who? "Does Wilfred count? I like Marc Jacobs as a designer; I buy a lot of his leather bags. I think he designs really good quality leather, his style is very classic, and he isn't afraid to use bright, vibrant colors. However, his styles always seem to work for every outfit. I also really like Kayne West, the whole Yeezy line. I wouldn't personally wear it but I think it is super cool."
What do you do for fun – do you have any unique hobbies or interests? "I go to yoga, both cold and hot. I enjoy working out. I also just got really into Friends. I really enjoy writing as well; I'm taking a creative writing course this summer as well as reading, even poetry. Alexandra Elle is a great poet, but she kind of tells a story. Milk and Honey is also a classic."
If you could raid anyone's closet, who would it be and why? "Definitely the Kardashians, either Kim or Kendall's closet because I really like their done up styles – midi skirts and dresses. They follow the color scheme that I like to wear with the neutrals, feminine, but not too girly, polished, [and] classic. I like their style[s] because their family isn't super thin, so the way they dress is flattering on everyone."
Elements of Laura's Outfit

1. Shawl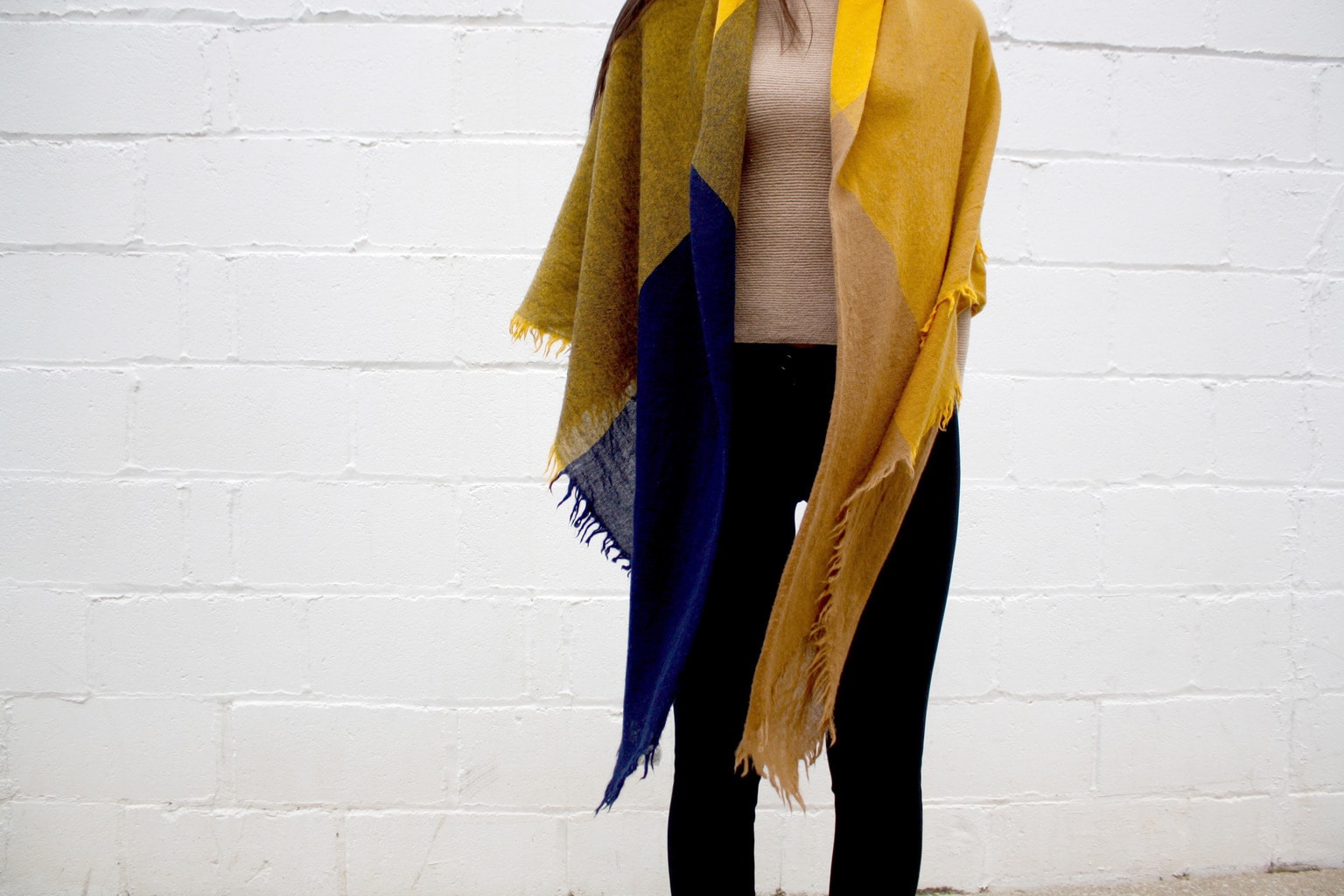 Laura adds a pop of color to her dark, neutral ensemble with a gorgeous scarf. Laura says this scarf usually plays a big role in her fall wardrobe, but she has started to bring it out for the summer months – especially on dreary days like this one.
2. Black Boots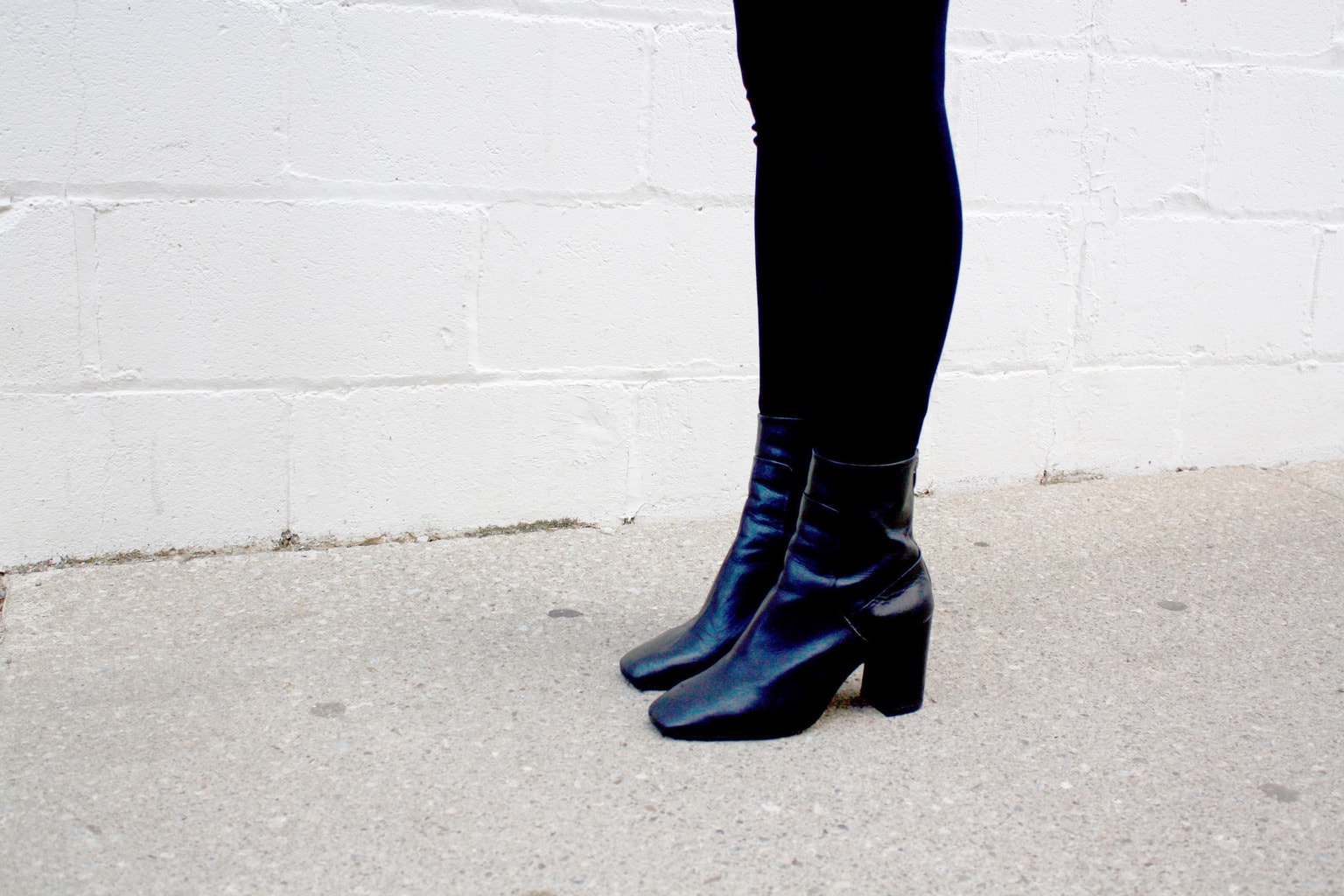 These black ankle boots are a closet staple. Sleek and fashion-forward, these boots truly go with anything and keep Laura's outfit grounded. It's clear from their classic style that Laura pays attention to every little detail of her outfit.
Would you wear Laura's look?
Do you lean more towards neutrals or bold colors? Would you wear her shawl? Let us know below!