For many students, going home for Thanksgiving means seeing your family, high school friends, spending time in your hometown, and, if you're lucky, going shopping. Kelly shared with me where she likes to shop when she goes home for break and how she thinks fashion will help her in the future, particularly because fashion connects her family.
Kelly 101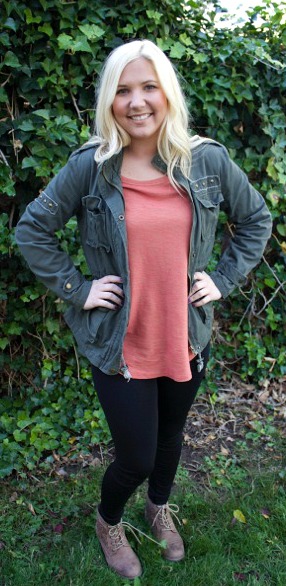 Name: Kelly
School: University of Nevada, Reno
Major: Communication Major & Business Minor
Year: Senior
Hometown: Las Vegas, NV
Let's Talk Fashion
Where is your favorite place to shop when home? "Whenever I'm home I shop at Nordstrom's Brass Plum, T.J. Maxx, and a local favorite [called] Best Kept Secret."
Why do you like fashion? "When I dress nice I feel good about myself. I guess I've always liked fashion. My mom and sister [are] all into dressing up and following trends. I would love to work in fashion one day; there are so many different fields and opportunities within the fashion industry that people don't even think about. I think I would lean towards marketing within a retail store."
How would you describe your style? "I don't really know one name for my style. I think I'm more girly, but definitely comfortable and easygoing."
What is your favorite fall trend? "Booties! I love all colors and designs. I also really love the skater-style skirts and dresses."
What is the best way to complete an outfit? "Accessories. I wear some every day. It's the best way to put the finishing touches on any outfit."
If you could raid anyone's closet who would it be? "Definitely both Olivia Palermo and Rachel Zoe's closet[s]."
Elements of Kelly's Outfit
1. Cutout Sweater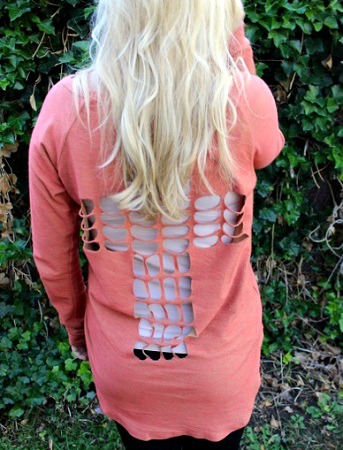 Kelly keeps warm in her cutout back sweater. She found this cuddly sweater in her favorite boutique: Best Kept Secret, which is located in her hometown, Las Vegas. The cross-shaped cutout on the back of the top adds a unique design element, and the muted coral color looks super-chic.
2. Army Green Studded Jacket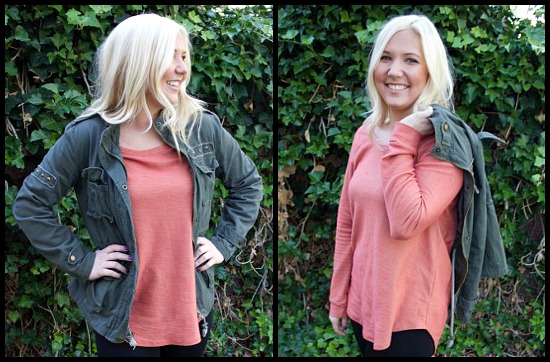 This Forever 21 army green jacket adds an extra layer of warmth for chilly days on campus, and the stud detailing creates an added edge. Her color combination of army green and coral is unexpected yet cool, and Kelly pulls it off flawlessly.
3. Booties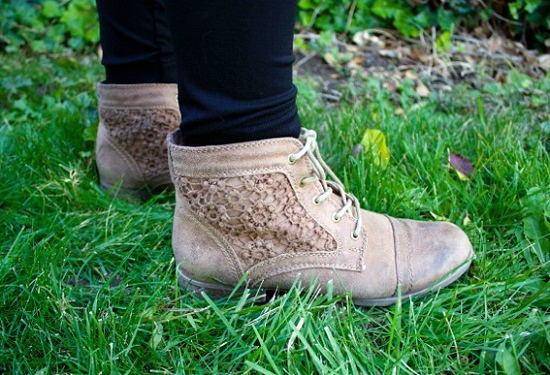 Kelly mentioned her fall obsession with booties, so I couldn't help but notice her detailed suede booties. Booties are plentiful in her closet, but this particular pair was found at Target. The light brown suede makes them a verstaile piece, and this particular pair has worn well over the years.
What do you think of Kelly's cutout top?
Do you love that style? What about her flat lace booties? Would you wear her outfit? Comment below and share your thoughts!