When I saw Arianna walking across campus, she instantly reminded me of the movie Clueless! Her plaid skirt, cardigan, tights, and loafers gave me flashbacks to Cher's '90s preppy style.
I thought Arianna's outfit was a perfect choice for class, especially since she took inspiration from the traditional school uniform. I loved the way she was able to put retro pieces together without overdoing it or looking costumey. Let's get into her fashion philosophy!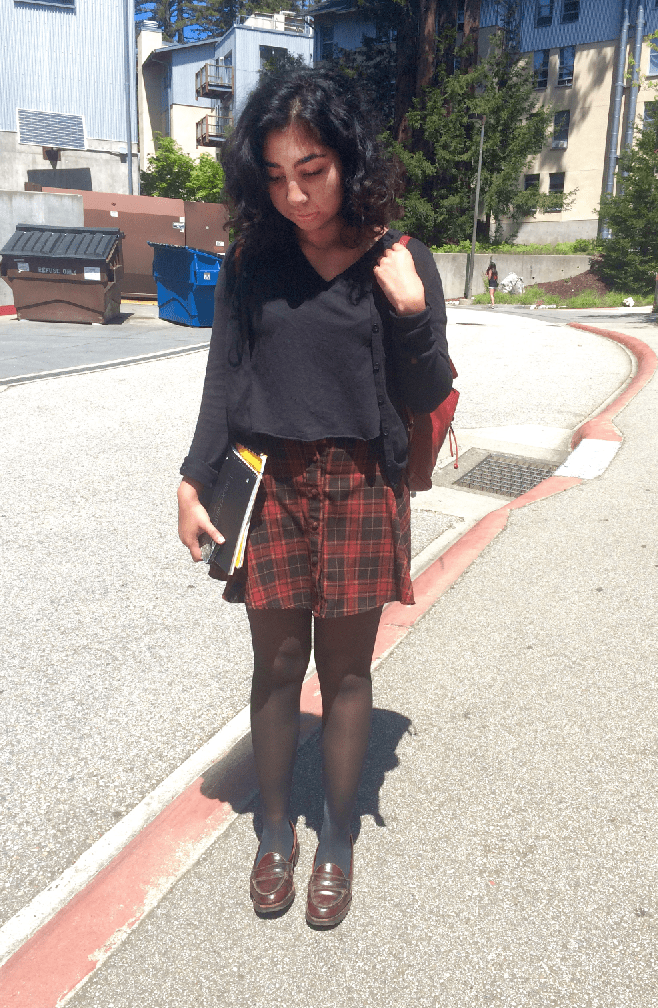 Arianna 101
Name: Arianna
School: University of California, Santa Cruz
Year: Sophomore
Major: Biology
Hobbies: Art and Muay Thai (a type of martial arts)
Let's Talk Fashion
Who or what inspires your style?
"My mom, definitely."
Where do you like to shop? "I like shopping at thrift stores and Urban Outfitters."
How would you describe your sense of style? "I have a twin sister and we dress the same, but I don't know exactly how I'd describe my style. I guess I like to keep it a little retro."
Why did you choose this particular outfit? "I really like plaid and it was cold, so I put on the tights. Also black works with everything."
What fashion advice would you give other students?
"Don't try too hard. Just wear what you like."
What are your favorite trends right now?
"I like preppy stuff. I've been seeing a lot of people wearing plaid skirts, which I really like. Also sneakers. I'm not wearing any right now but I think they look really cute."
If you could raid anyone's closet, who would it be and why?
"Audrey Hepburn. She was beautiful and I love everything she wore."
Elements of Arianna's Outfit
1. Plaid Skirt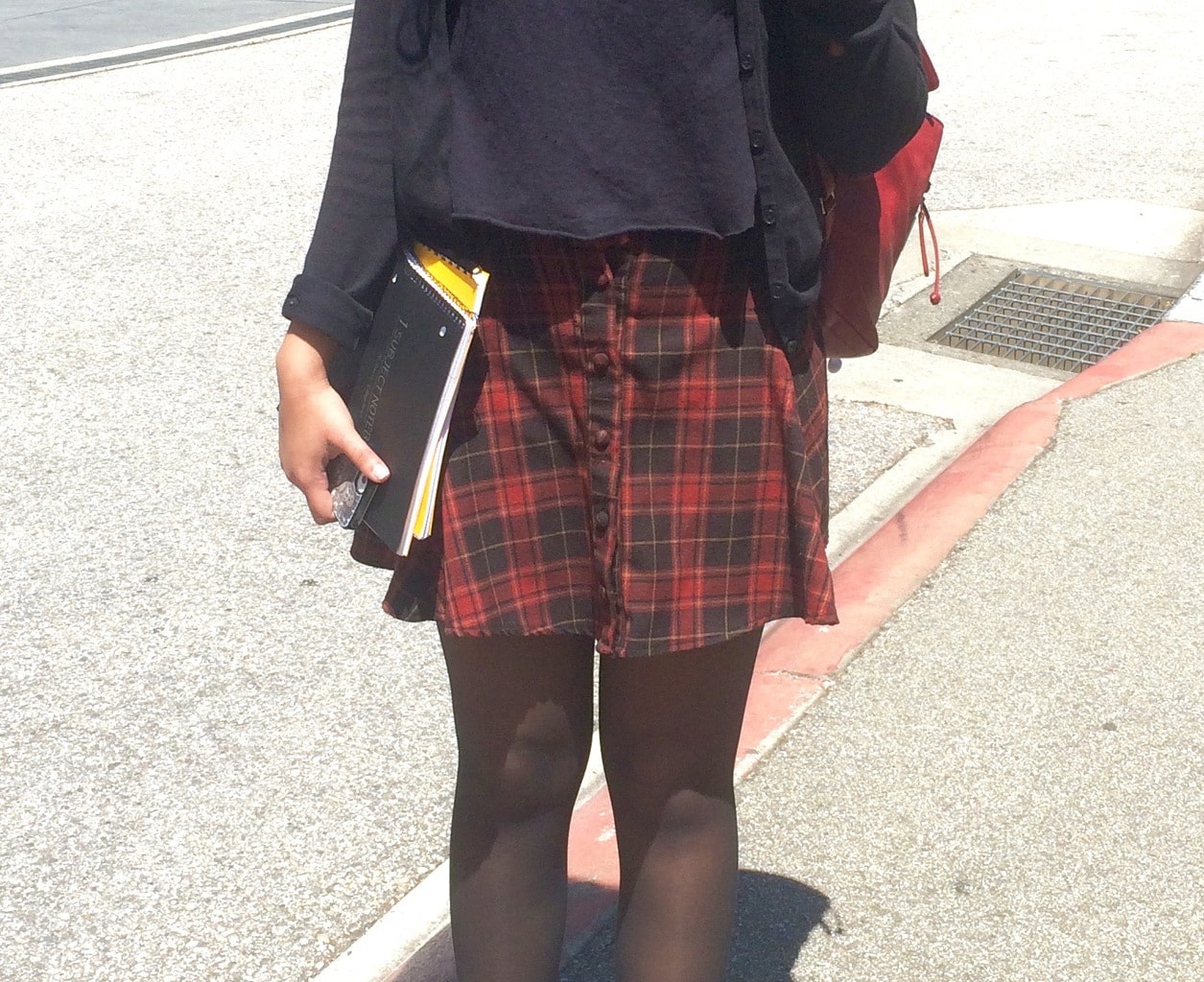 Arianna's black and red plaid skirt is the centerpiece of her outfit – and dare I say, totally adorable! The buttons along the front are very on-trend. By pairing the skirt with a cardigan, Arianna creates a super preppy vibe. Although the plaid may be a little retro, the short, a-line fit updates this piece.
2. Red Mini Backpack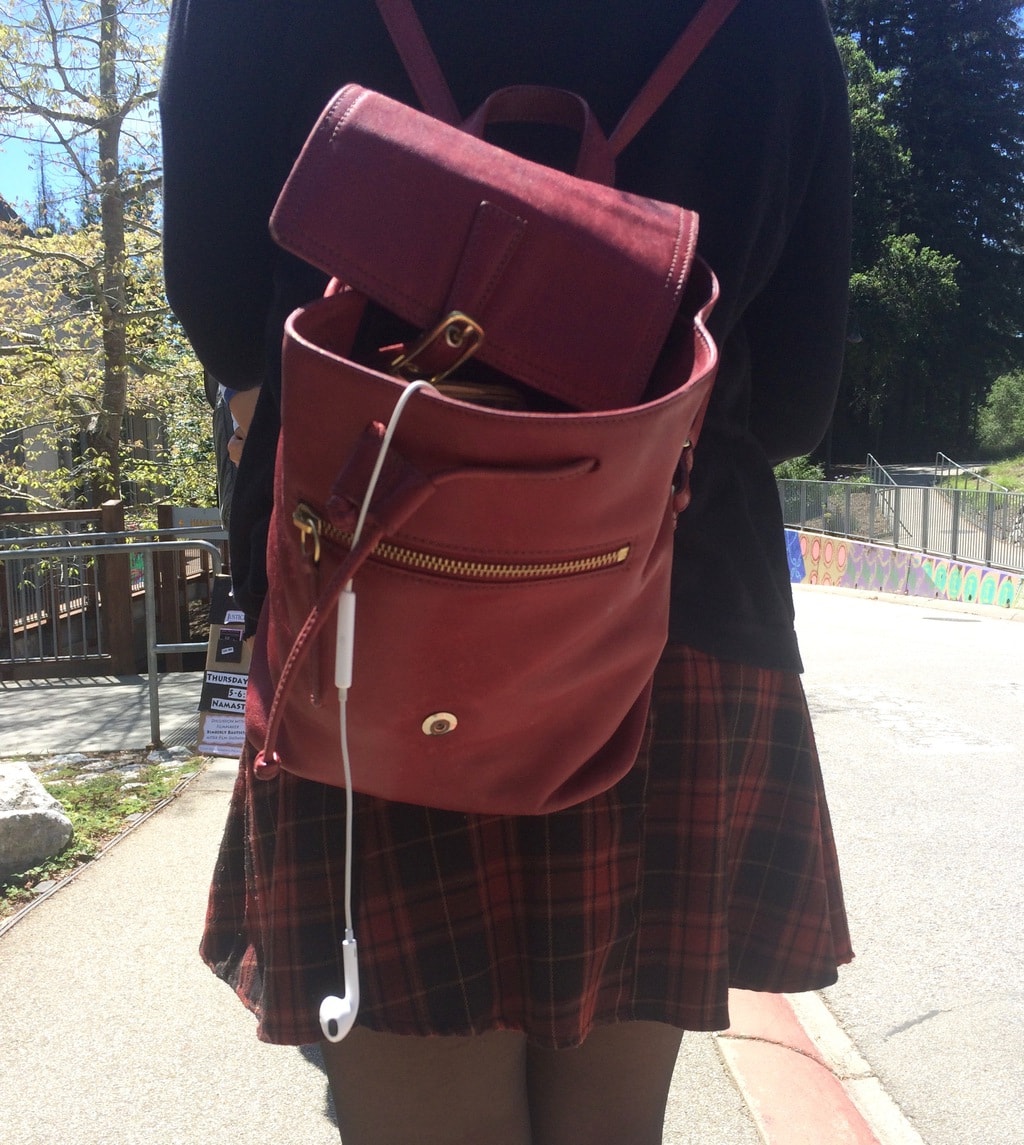 Even though it's a one-of-a-kind piece from a consignment shop, Arianna's vintage bag is still fantastic inspiration for our closets. The gold detailing keeps the bag clean and simple, while the leather and bucket shape adds a unique touch. I even liked the aesthetic of the earphones hanging out because it adds a touch of modern to this vintage piece.
3. Penny Loafers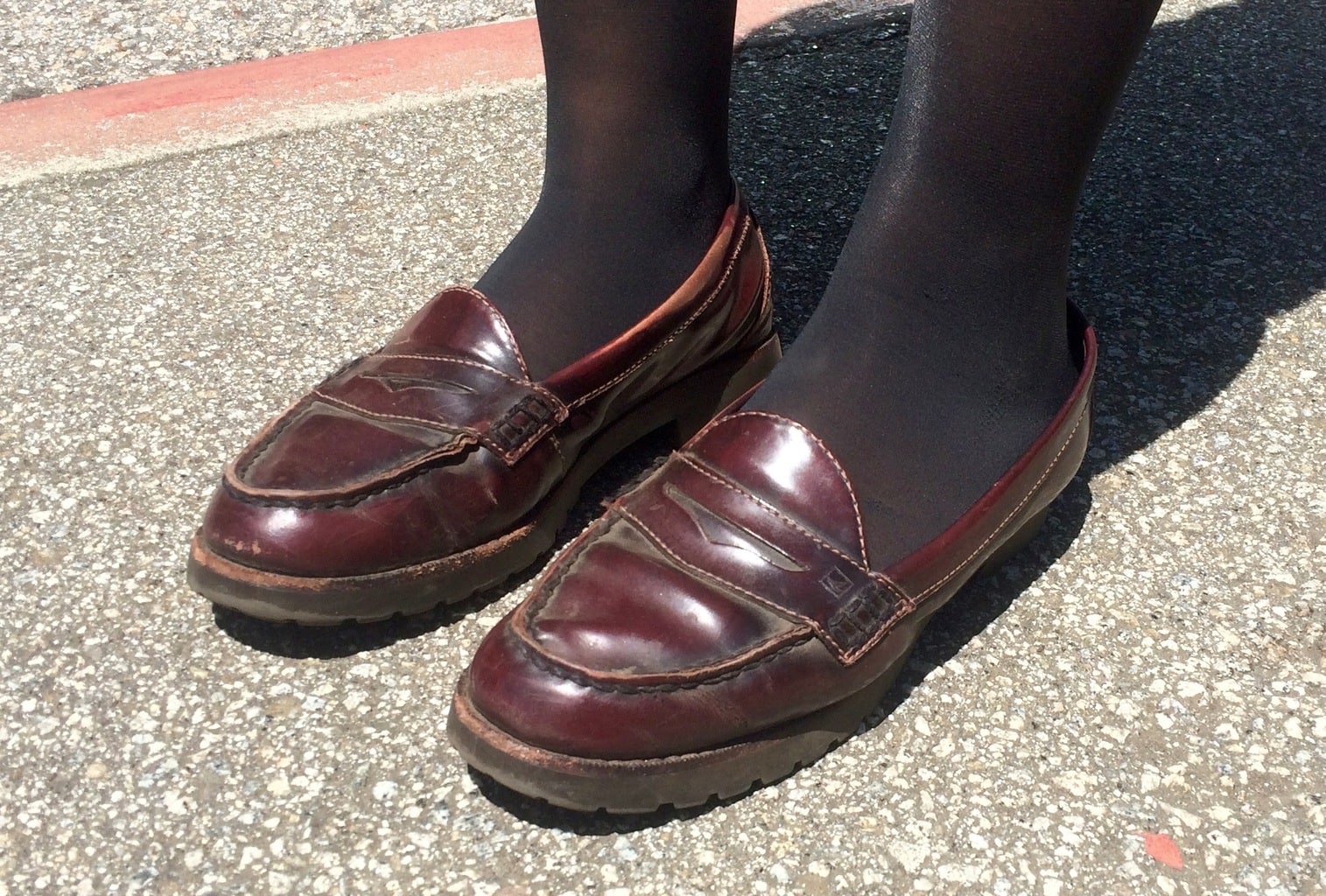 Arianna's cute and preppy maroon loafers round out her entire look. They add sophistication to her more playful outfit, while being comfortable for a day running around campus.
What do you think of Arianna's style?
Are you a fan of her schoolgirl look? Would you wear her outfit? Comment below and let us know!