This post may contain affiliate links, which means we may receive a commission if you purchase through our links. Please
read our full disclosure here
.
Unless you've been living under a rock, you've probably heard the buzz about HBO's hottest new show – Boardwalk Empire.
Based on an excellent book by Terry Johnson, this show is all about the oh-so-sultry lives of gangsters in the Prohibition Era. The show was highly buzzed about before its September 19th premiere – with creative input from the likes of Martin Scorcese, how could it not be? But what's so fabulous about this show?
To imagine the chicness of this new show, you have to understand that it is set in a period when everything is new and anything is possible. Women are getting the vote, and youth reigns. And during this time, there is no place as exciting as Atlantic City, which serves as our protagonists' playground. In the 1920s, when femininity is flourishing, you can bet that beauty standards are approaching an entirely new level.
Now that you know the context of the show, let's get to the real question: How can you bring the lovely primetime looks featured on Boardwalk Empire into your life?
Beauty Look Inspired by Boardwalk Empire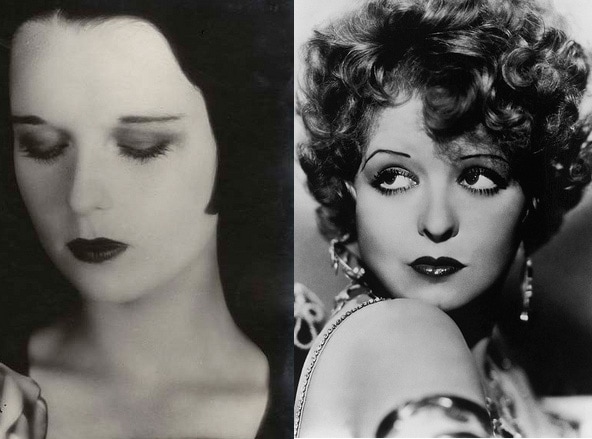 Beauty in 1920s was all about representing the facets of femininity that embraced independence and spunk. Although the market for makeup was truly just making its first appearance, women worked with what they had!
Key 1920s beauty elements were red lips and dramatic kohl eyeliner. As for hair, it was worn in short bobs, representing that a girl could have a lot of fun without looking traditionally ladylike! The look above exemplifies these beauty ideals, yet is still modern enough to be wearable today. Want to learn how to get the look yourself? Read on!
Products You'll Need for a Boardwalk Empire Beauty Look: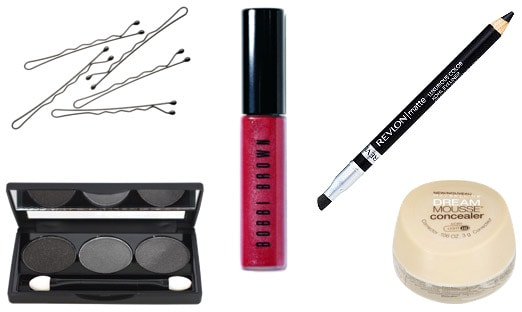 Bobby Pins, Eyeshadow, Lipgloss, Eyeliner, Concealer
Instructions:
1. For your hair, get inspired by Boardwalk Empire's short and curly bobbed looks, and then make them a bit more fitting for your day-to-day lifestyle. If you don't have naturally curly hair, use a small barrel curling iron to get ringlets. Next, using bobby pins that match your hair color, simply pin the curls that frame your face back, creating a sweet and romantic look.
2. For the perfect pucker, 1920s ladies were all about bow-shaped lips in the deepest reds available. But to make the look a little bit more 2010, apply a pigmented raspberry lip gloss. For extra credit, use a bit of concealer at the top of your lip to make the natural M-shape your top lip creates just a little bit more pronounced.
3. Last, but never least, girls in the '20s liked their eyes to be irresistible and impossible to ignore. Even though they totally layered on the kohl (think Taylor Momsen), to make this look slightly less over-the-top, apply a pretty gray eyeshadow to the lids and blend upwards. Then follow up with a thin line of black eyeliner on the inner rims of your eyes. This way, batting your eyelashes will be alluring, not alarming.
What do you think?
So, after reading all of the above, here is your homework assignment: Try out a look inspired by 1920s and let me know if fierce flapper style is something that you'd love to incorporate into your beauty routine!

Extra credit? Tune into Boardwalk Empire – it comes on HBO every Sunday at 9:00 and tell me below in a comment which parts of this saucy new show you find most exciting!