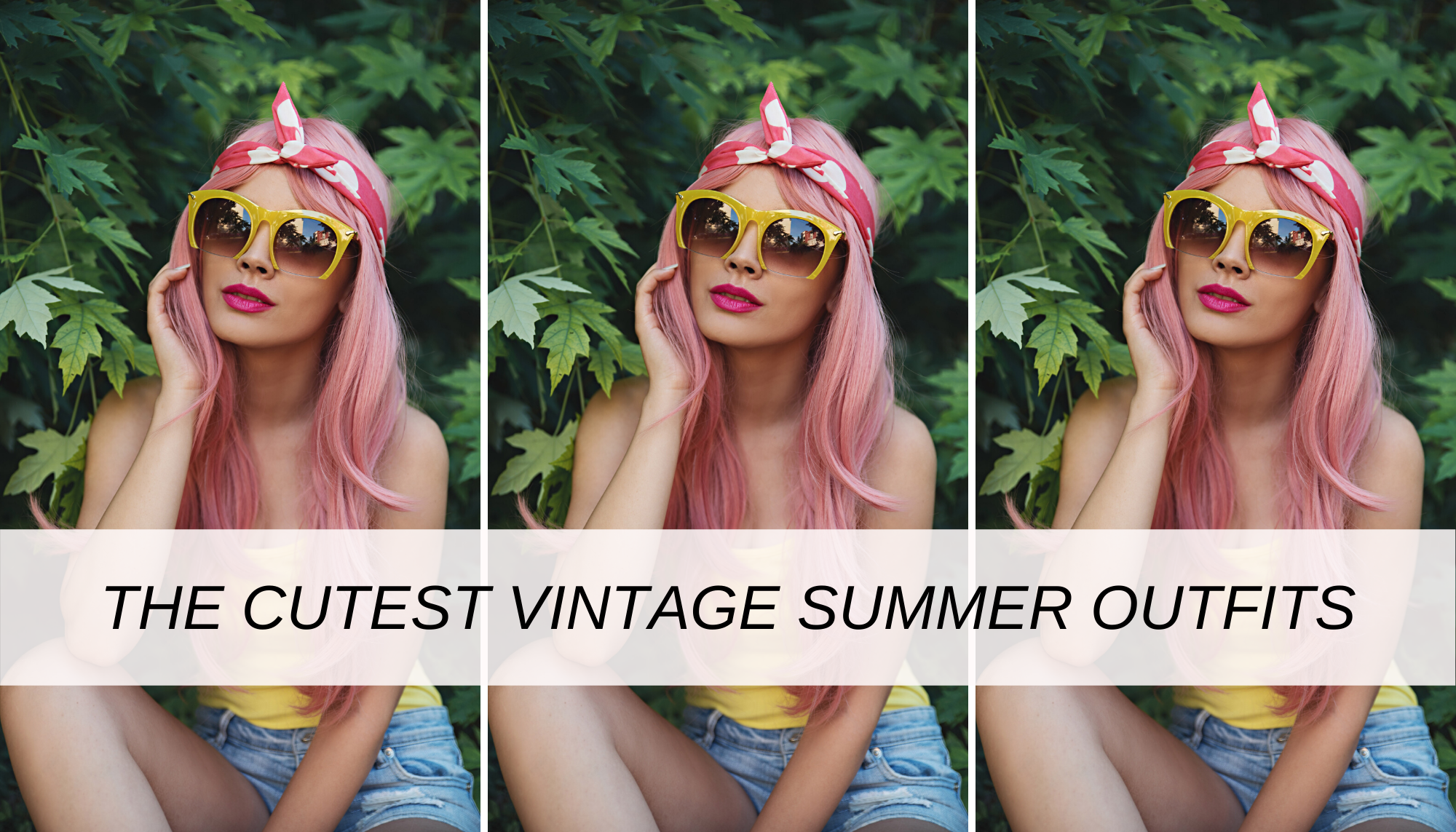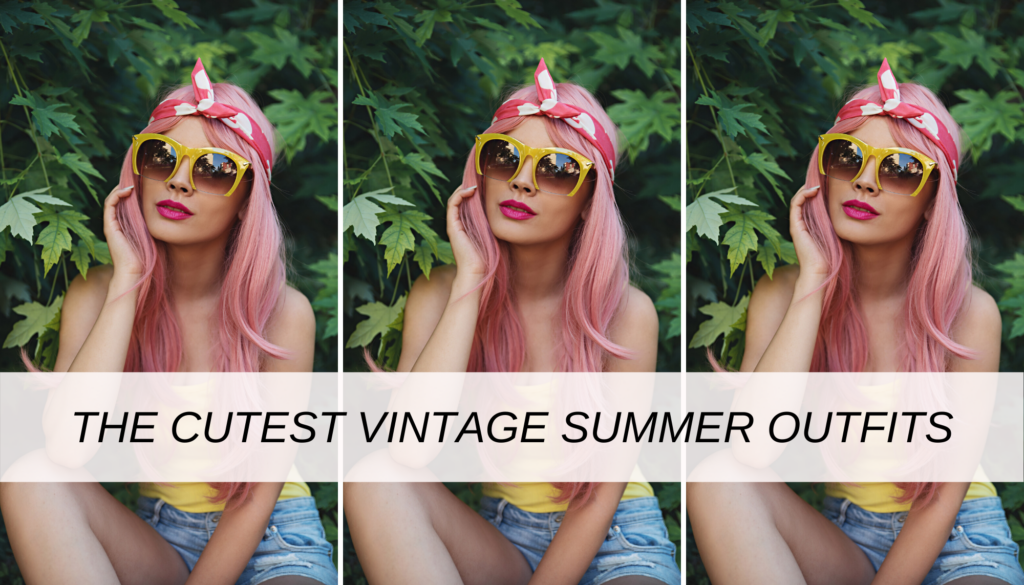 Looking for ways to change up your typical summer style? Try a vintage summer outfit!
I find that sometimes it can be a little difficult to create a variety of unique outfits during the summer. After all, in the winter it's easy to layer with tights, sweaters, scarves, and coats. Meanwhile, summer outfits are simpler and therefore you may repeat the same looks over and over.
In order to change up your summer style, try looking to past trends!
In my opinion, vintage-inspired styles are the perfect choice for summer. Not only are there so many different fabrics and silhouettes that work well in warm weather, but a lot of different eras are back in fashion right now.
Related reading: The 8 Cutest Summer Outfits for 2021
Not to mention, thrifting for older clothing that has come back into style is currently very popular amongst college students!
No matter which era of fashion you prefer, it's always possible to draw inspiration from elements of vintage fashion and still look modern and fashion-forward.
Read on for four fun looks inspired by four very different eras of vintage fashion!
1. Long & Lacy '20s Look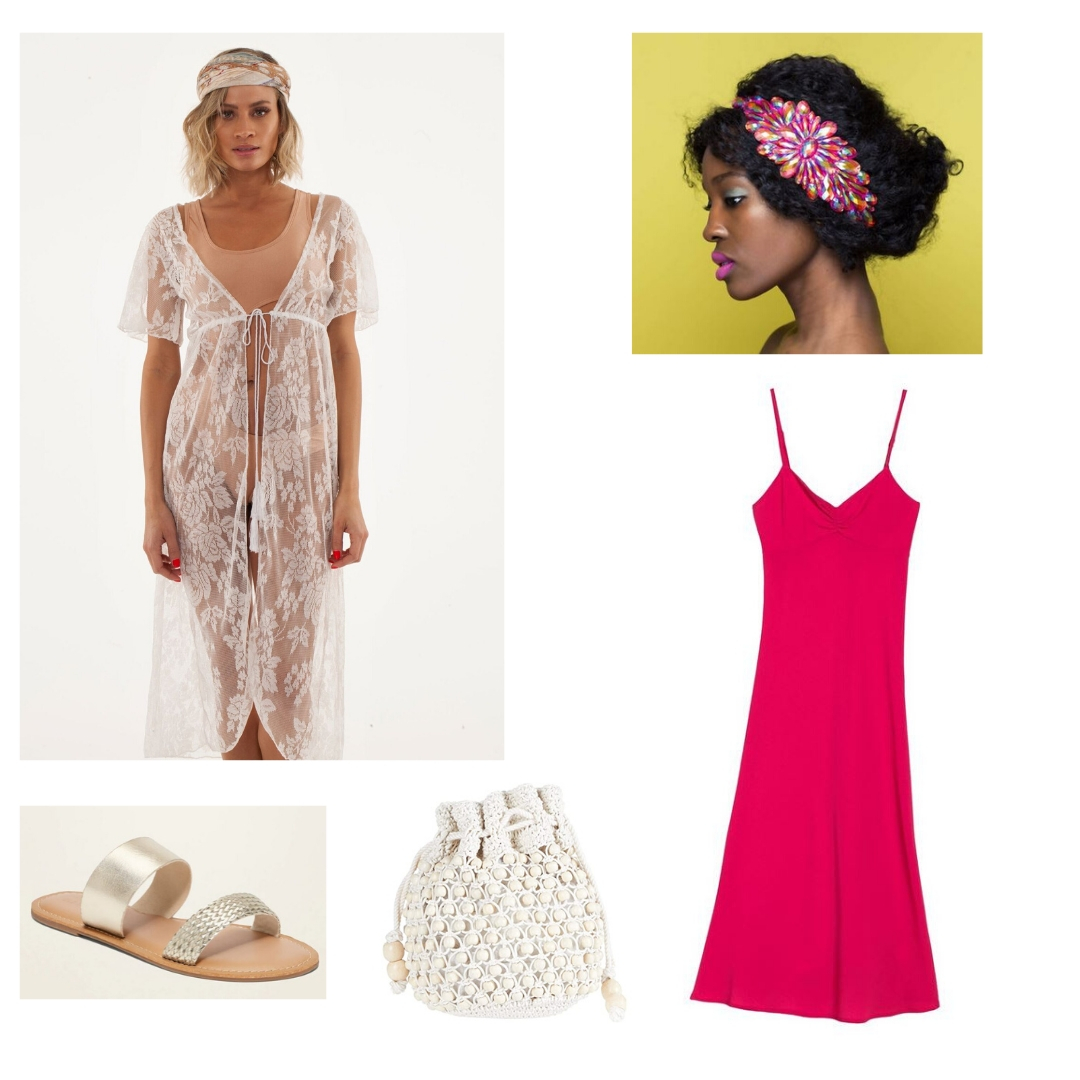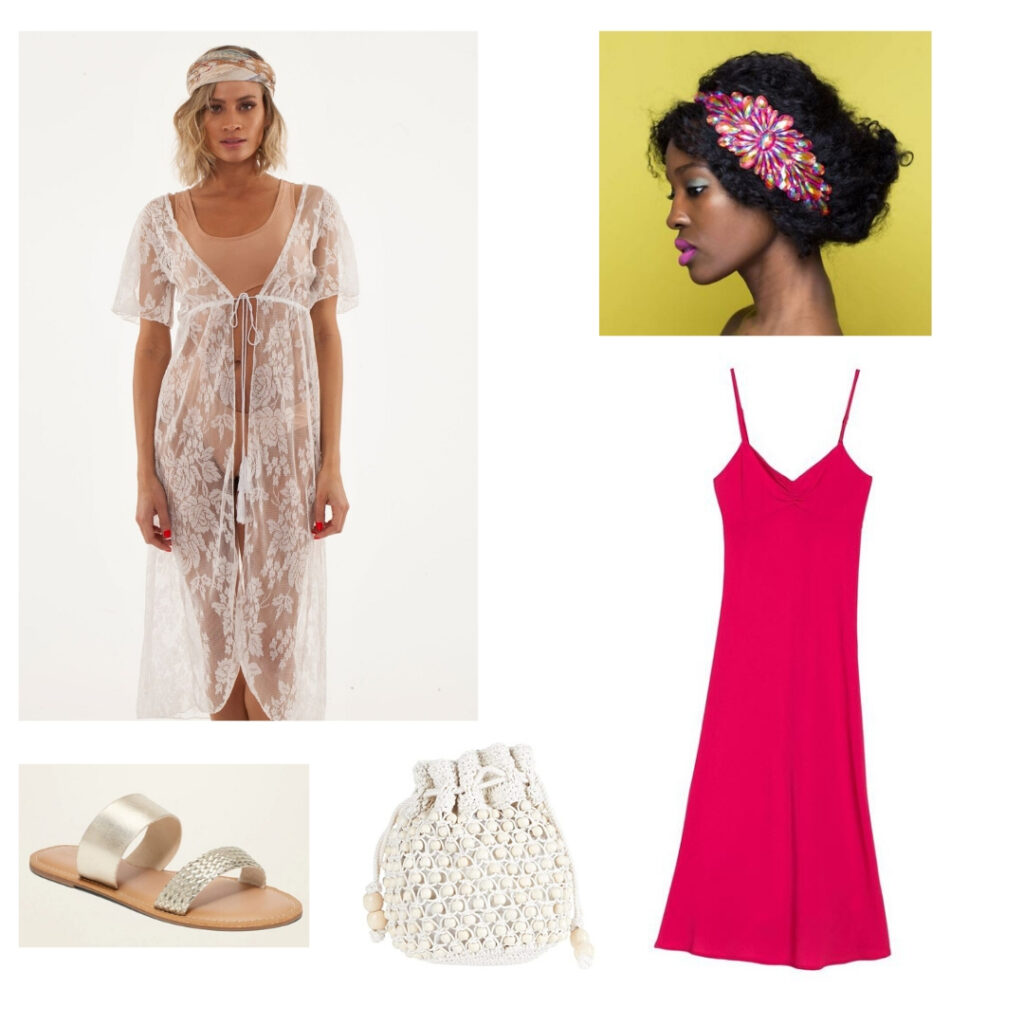 Products: Lace Cover-Up, Headband, Slip Dress, Bag, Sandals
The 1920s were known for boxy silhouettes and elegant embellishments.
Start this outfit with a bright, cheerful pink slip dress, and add some texture with a high-waisted lace beach cover-up.
I love the iridescent pink headband because it brings to mind the twenties while still being very unique and vibrant.
Accessorize with a drawstring bag resembling the bag styles of the twenties, then finish the look with metallic gold sandals.
2. Layered '40s Fashion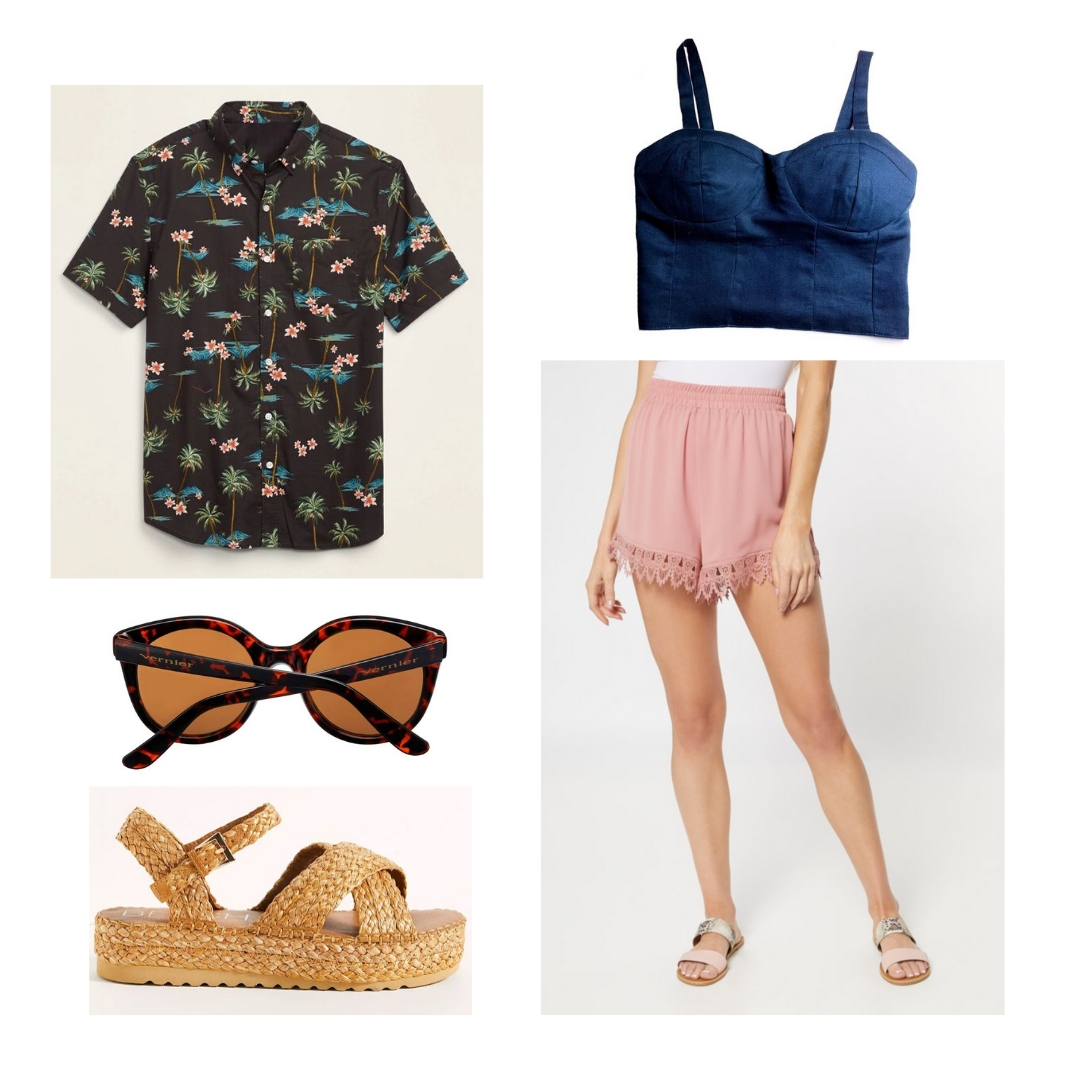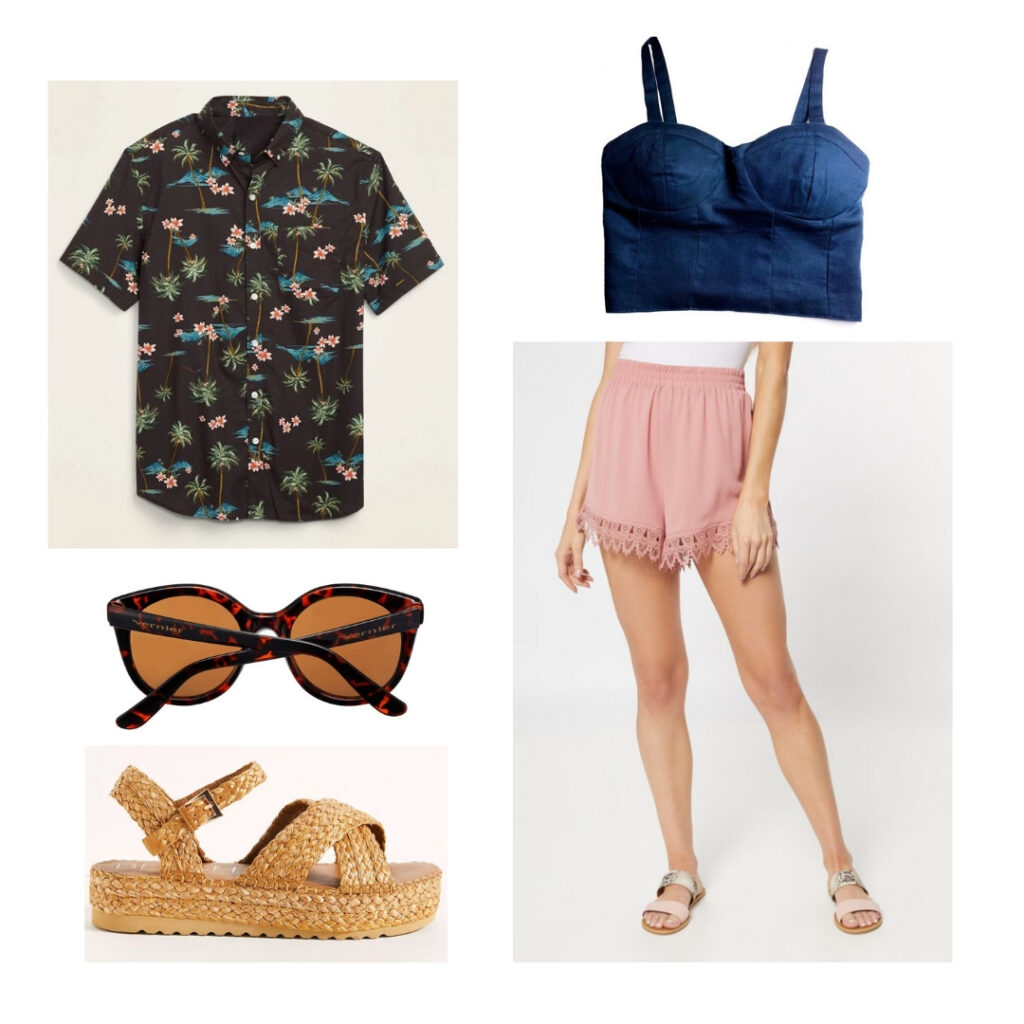 Products: Button-down Shirt, Corset Top, Shorts, Sunglasses, Sandals
The summer outfits of the '40s translate so well into modern looks because these outfits often consist of collared blouses worn with high-waisted shorts, and it's so easy to find similar pieces today.
Make your own outfit by layering a flowy floral button-down over a tailored corset top.
Pair these with comfortable, high-waisted pink shorts. Bring in some texture with woven sandals, and then finish off the look with some glam sunglasses similar to the kind worn in the '40s.
3. Ruffled & Refined '50s Look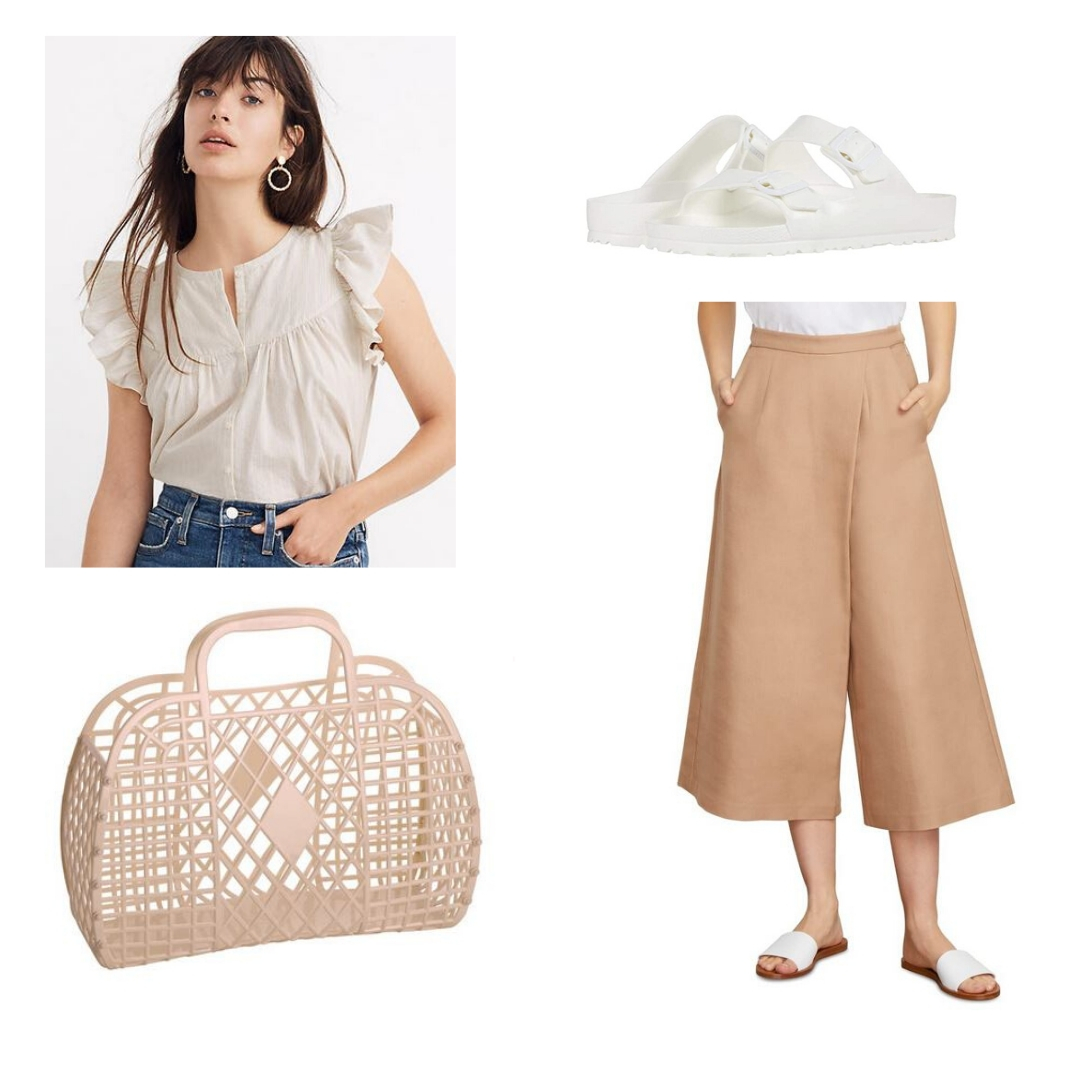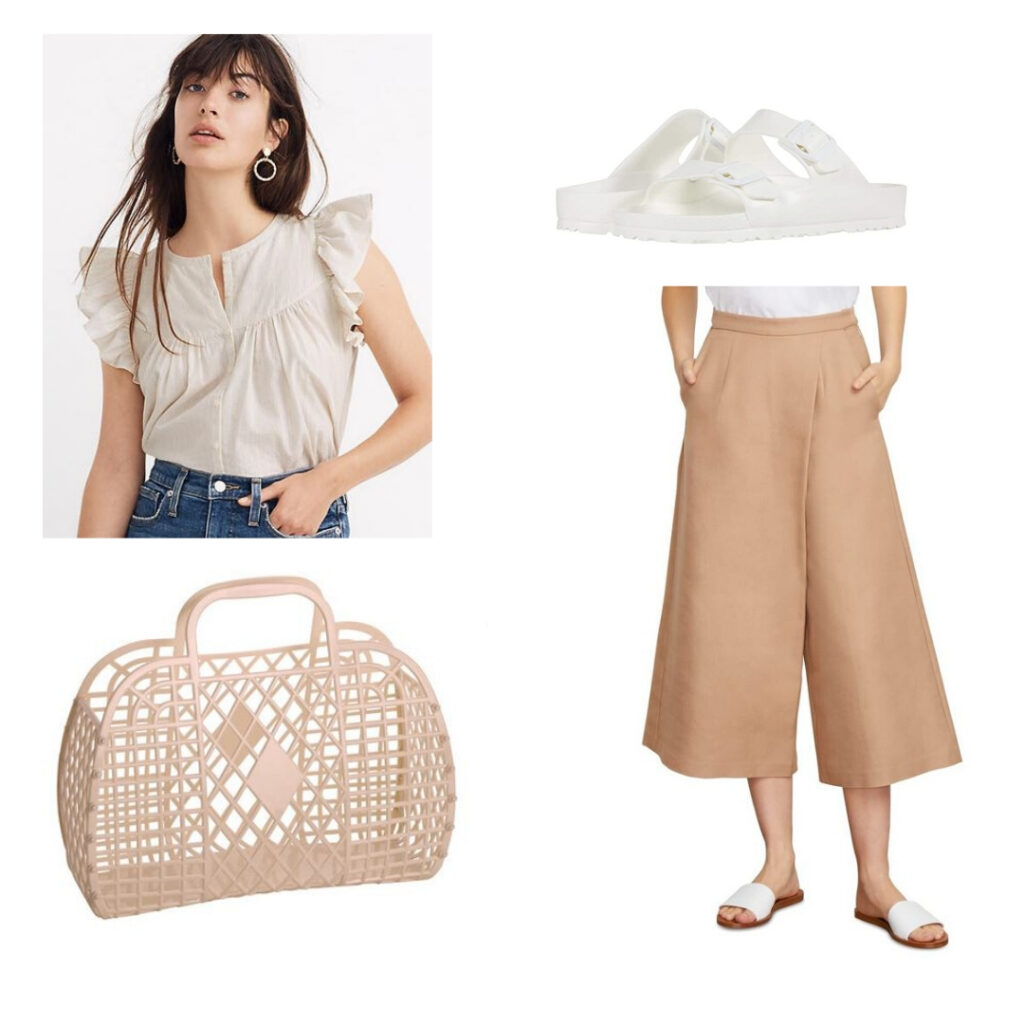 Products: Top, Pants, Bag, Shoes
The '50s are known for their structured, voluminous skirts and beautiful blouses. Get the look yourself with a ruffled tank top and structured cropped pants.
Incorporate some more modern materials with your accessories. The plastic, basket-like purse would be perfect to bring to a Farmer's Market or the beach, and the pair of white sandals completes the look.
The monochromatic color palette really makes this look perfect for 2020, but it still has a vintage vibe.
4. Casual & Comfy '80s Outfit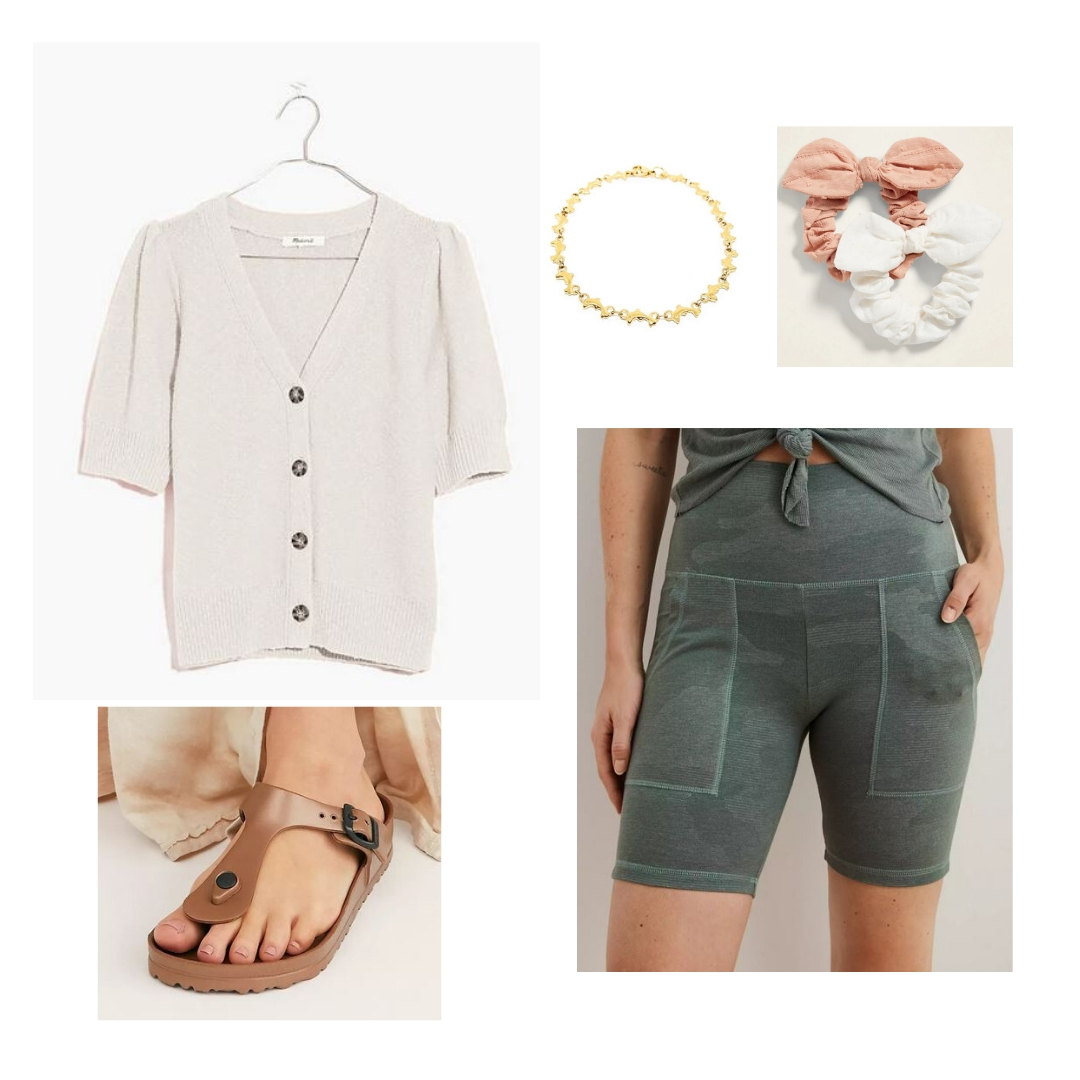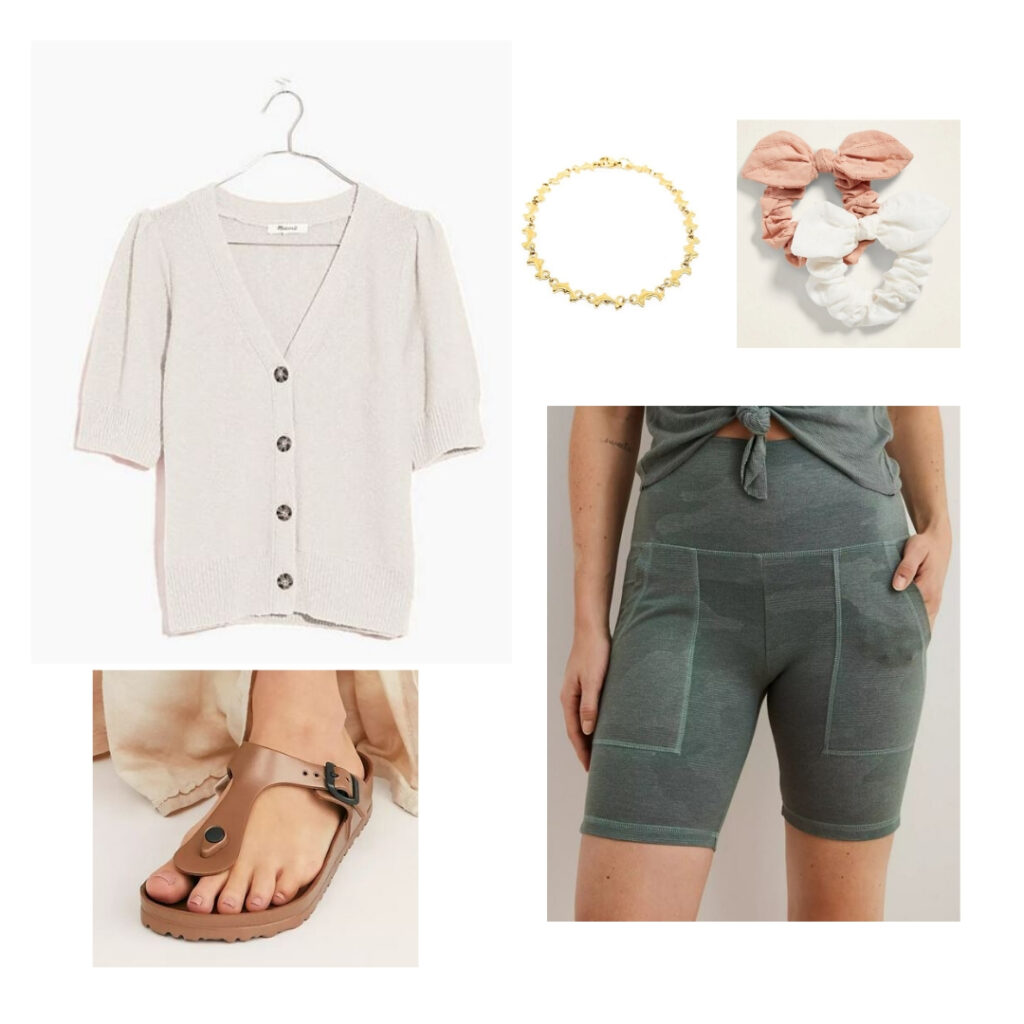 Products: Sweater Top, Biker Shorts, Anklet, Sandals, Hair Ties
Take inspiration from the iconic '80s workout outfits to assemble a more toned-down look that's still comfortable and casual.
The '80s were known for sweaters, so pair a short-sleeved sweater top with comfortable camo biker shorts.
Accessorize with bow hair ties, metallic sandals, and a beautiful gold anklet for a modern loungewear look with a nod to the '80s.
I like how this outfit uses a modern color palette and patterns, yet is vintage-inspired.
Would You Wear Any of These Vintage Summer Outfits?
Which era of fashion is your favorite? Do you ever wear vintage-inspired outfits? Let us know in the comments!